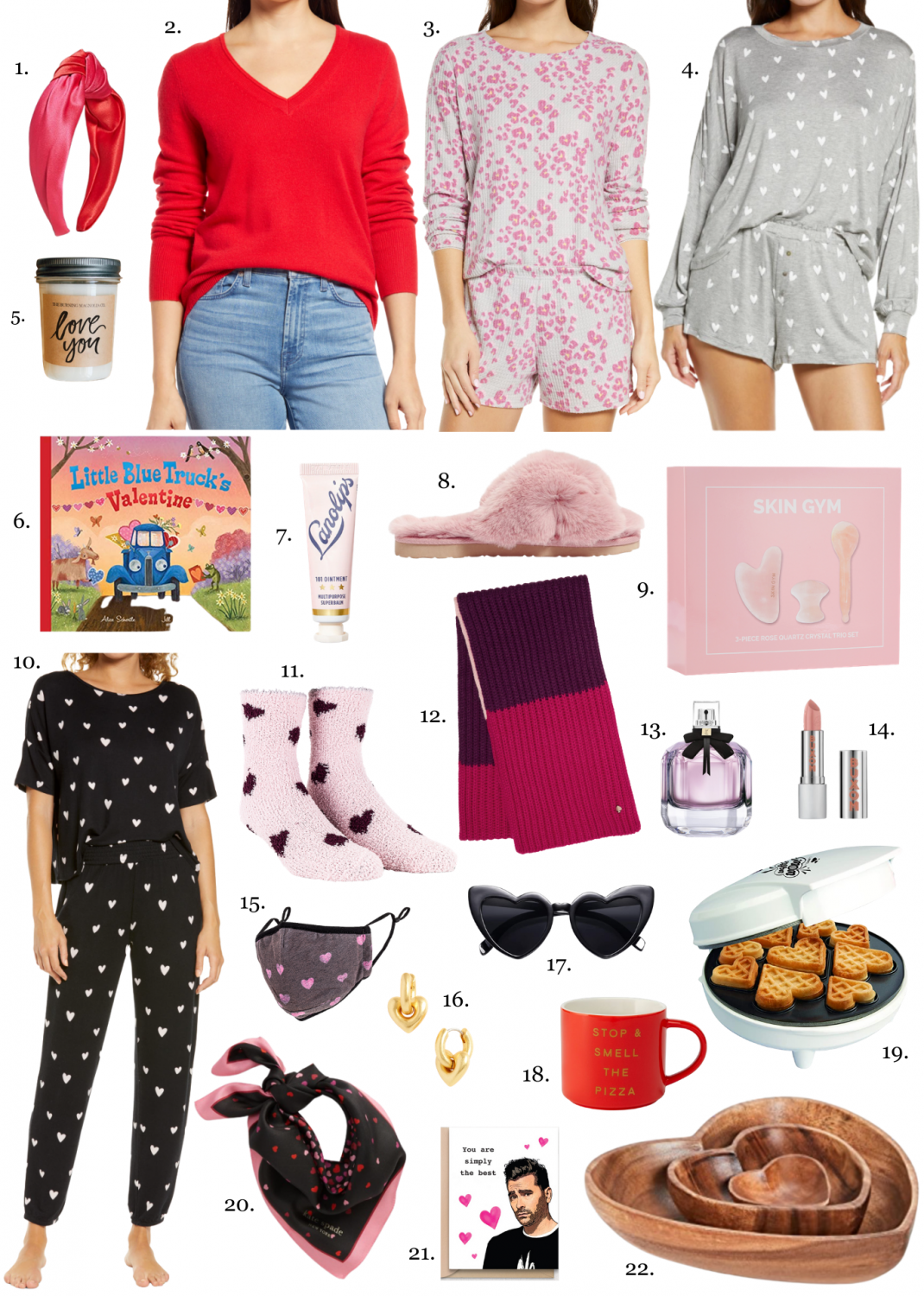 13 | 14 | 15 | 16 

– 55% off

| 17 | 18 | 19 | 20 | 21 | 22
We have already embraced some Valentine's Day pajamas over here, so I am already thinking in red and pink!  I wanted to share a few picks that grabbed my attention.
I love these pajamas (shorts version here) because while they have hearts on them, they still feel appropriate year-round. These are the slippers I pretty much live in right now.  I have these sunglasses in black and red – they're so fun!
This has been a most-worn fragrance of mine this year, and this is a new lipstick that I can't stop wearing.  I put this on every night, and I absolutely need this book for Hudson.
What do you usually do on Valentine's Day?  I usually hunt down a heart-shaped pizza. Seriously! Thanks so much for reading – XO –