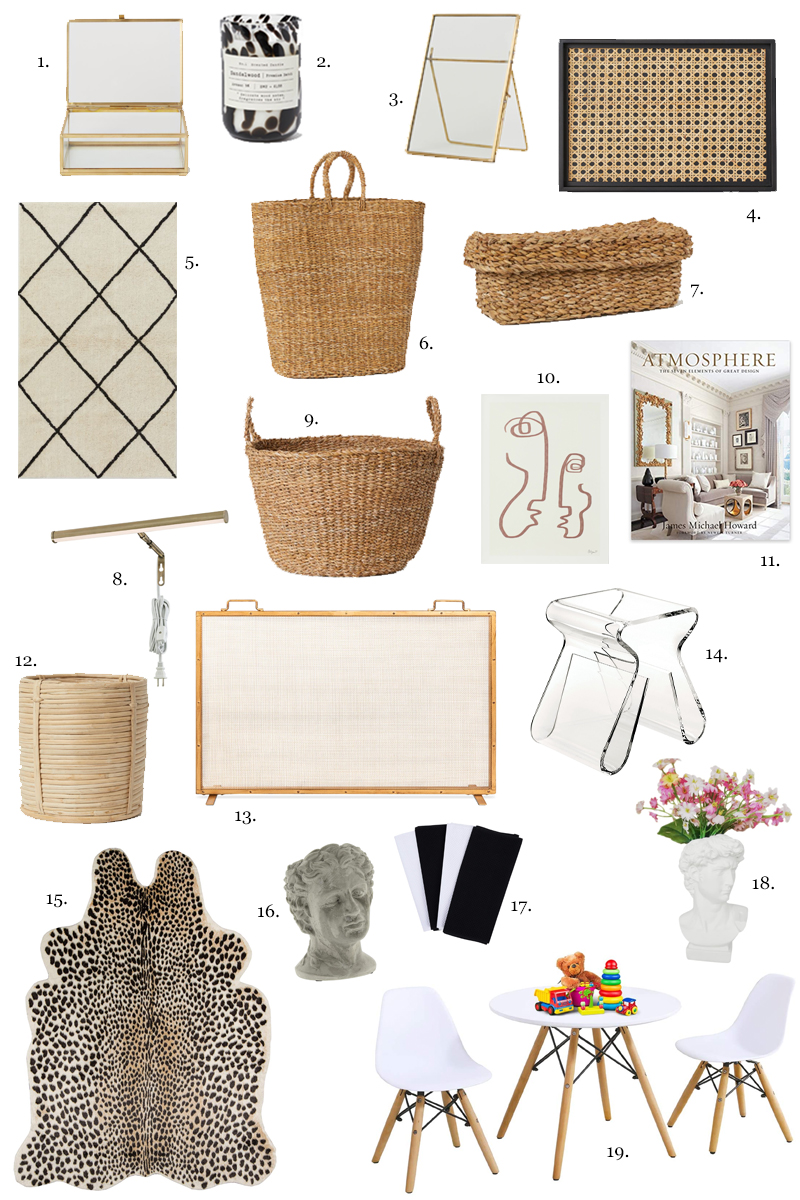 1 | 2 | 3 | 4 | 5 | 6 | 7 | 8 | 9 | 10 | 11
12 | 13 | 14 | 15 | 16 | 17 | 18 | 19
I'm always looking to "tinker" and subtly rearrange spaces in our house, and when it comes to adding an accessory or two I'll usually reach to H&M Home, CB2, Ballard Designs, Pottery Barn and even Amazon.
So I wanted to round up some things that I've either had my eye on or that I've actually purchased over the past six months or so.  First up, I've had my eye on this little kids table and chairs since before Hudson was born.  I knew he would love it, and I have loved seeing how much he loves to sit and have his snack or color.  The chairs are still a little tall for him at 15 months, but I will help him up to the chair and he can hop off easily by himself.  I know he will use it for so many years to come… and I also love that it's not an eye sore.
This rug is so fun and would be a dreamy office rug.  I bought this vase and this vase and love them both.  This plug-in art light is a bargain and I can't say no to a timeless basket.  I have some of these pretty glass jewelry boxes (I love this one) and these photo frames look great in any room.
This rattan tray is so chic and I wish I had need for it.  And I've almost bought this candle so many times because I know the glass jar would be so beautiful to repurpose once the candle is burned.
Have you bought any home items from H&M Home or Amazon yet?  You know I wanna know.  Thanks so much for reading and sharing!  XO –