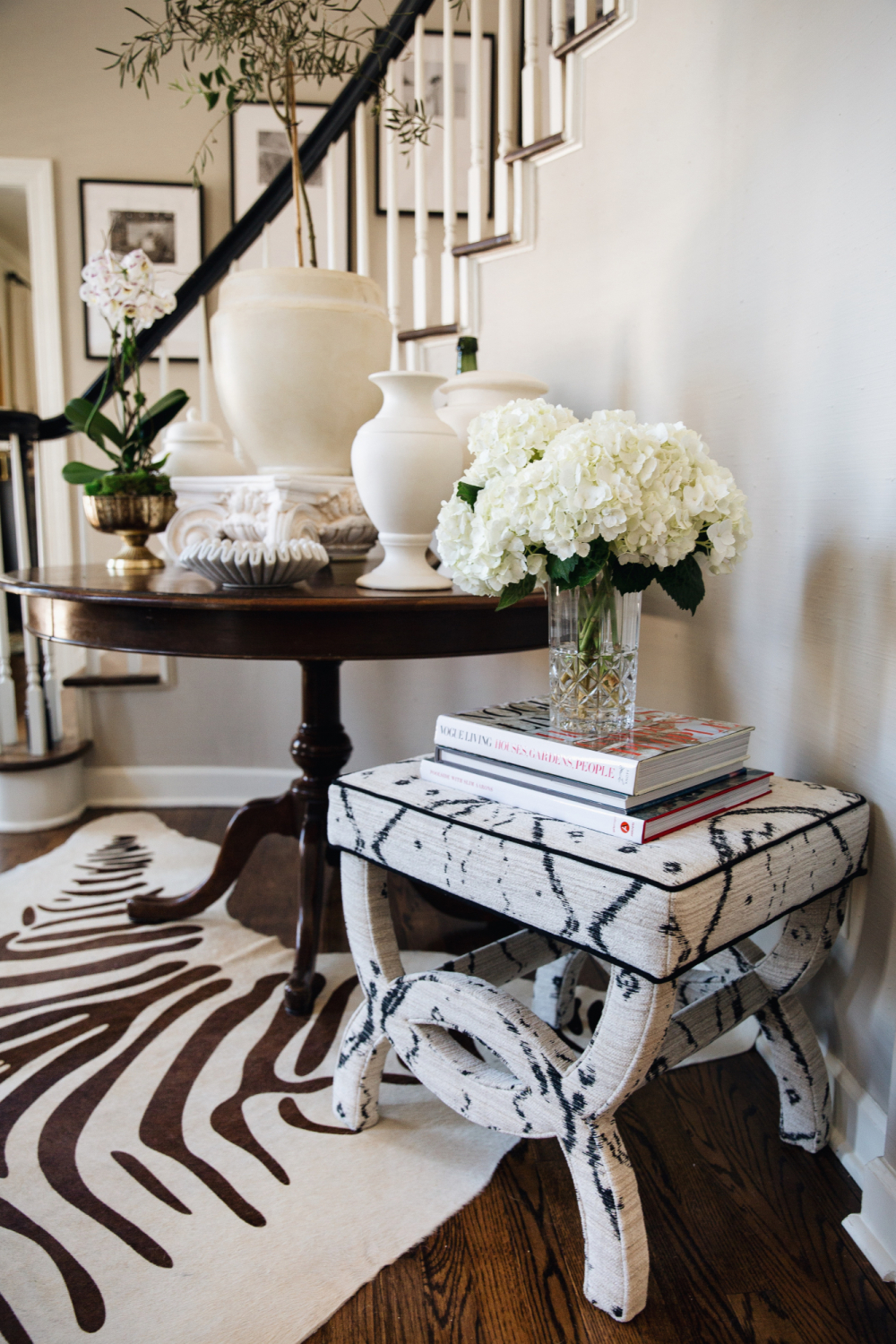 A few weeks ago I posted this post about "happiness hacks," and the responses I got from you guys sent me over the moon.  So many simple yet thoughtful actions that can boost a mood or funk.
The first two are mine (hence the lengthy explanations), and the rest are all you guys.  And in case you needed to hear it today, you guys are freaking brilliant.  These posts are truly some of my favorite that I've written in a long time.  So thank you so much for blessing me with these submissions!
I know they will bless thousands of women all over the world.  Let's go –
1 ) His/Her Cooking Nights.  After Hudson was born, my desire to cook plummeted.  It felt like I had enough on my plate managing my new roles of being a mother and home owner to my already fairly full plate.  So spending the time to research recipes, meal prep, cook and clean?  It's gonna be a no for me dawg.
So I told Christian he is in charge of one weekday dinner.  That includes finding the recipe, putting the ingredients on our shared grocery list, cooking, cleaning, the works.  And sometimes that could mean calling in a pizza.  If you call it in, pick it up and clean up the aftermath!?  It totally counts.
And I've been unsurprised to find that the meal I'm not in charge of is hands down the one I enjoy the most.
2 ) Listening to classical music while I work.  I've been working on my classical favorites playlist and I was excited to share it yesterday!  Christian has always loved classical music, but our visit to Vienna a few years ago is what really got me into it.  I love it, and something about it being instrumental only I find very therapeutic while I'm at my desk.
And if you're new to classical music, I think a great introduction is the Vitamin String Quartet.  They cover top 40 hits in a string quartet and it is a VIBE.  Example here, which was actually featured on Bridgerton.  This cover is a favorite of mine!
3 ) Special lunch or after-lunch drink.  For many it was a Diet Coke with lunch and for one girlfriend it was a Diet Dr. Pepper after lunch.
4 ) Friday night takeout or comfort food.  It signals slowing down for the weekend and gives the end of the work week more of an "end."
5 ) Manicures make me feel like I have it all together (read:  I never have it all together).
6 ) I say daily affirmations to myself during my morning routine.
7 ) I have one day a week that I treat myself to lunch no matter what!
8 ) As a teacher and mom of two I treasure weekend morning walks to myself.
9 ) I keep a note on my phone of happiness hacks.  When I need a mood boost, I pick one to try!
10 ) Taking a drive by myself, rap music turned all the way up!
11 ) Stepping outside no matter the weather and taking a BIG, deep breath of fresh air.
12 ) Go on a walk without my phone or headphones.  Similarly, another gal said she does this and it's amazing how many more people she connects with on her walk.  I love that!
13 ) I pick a day on the weekend for breakfast in bed!
14 ) Using my china for everyday meals.
15 ) Nespresso on the weekends and drip coffee during the week.  
16 ) Throwing my blanket in the dryer on cold days.
17 ) Gua Sha session and dessert while watching my favorite shows.
18 ) I read The Cut's weekly horoscopes on Monday.  Tender and beautiful affirmations to start the week!
19 ) I light a candle at the beginning of the work day and blow it out when I'm done for the day.  And for another gal it was the opposite, lighting a candle to symbolize the end of the work day.
20 ) A face mist at my office desk for a spritz mid-day!
21 ) Fancy cocktail napkins… just cause.
22 ) Two words: frothed milk.
23 ) Putting the baby to bed and a long hot shower while watching Real Housewives of any city.  And yes, in the shower.
24 ) Catching the sunrise or sunset.
25 ) Eucalyptus tied around my shower head for spa vibes every day!
26 ) Saving my favorite podcasts for a Saturday morning long walk with my dog.
27 ) "Alexa, play 90's R&B."
28 ) Going one full day without using the Internet.
29 ) I started having tea time right when I finish work and it's delightful.
30 ) Staying up an extra hour after the husband and baby go to sleep to… watch Housewives.
And a few extra submissions that got me good:
I walk and talk to my grandmother on the phone every day.  I feel SO much better after those 30 minutes.
I make a latte in the morning and sit in bed while I drink it before I get started with my day.
Happy hour with my partner at home every Friday after work – I alway send a calendar invite!
Zoom get togethers with my girls!  We make cocktails or new recipes and just chat.
Taking a walk until whatever was on my mind is no longer the loudest thought.
I ask Alexa what the weather is in Fayetteville, AR each morning.  Moving there in 17 months!
There were a lot about waking up early to enjoy coffee or tea alone before the rest of the house wakes up.  As well as making the bed.  I think there is a lot of truth that how you start and end your day can be really impactful.
If you have anything to add, please share in the comments!  If I get enough to do a third happiness hacks post, you know I'm gonna do it.  Thank you so much for reading – XO –