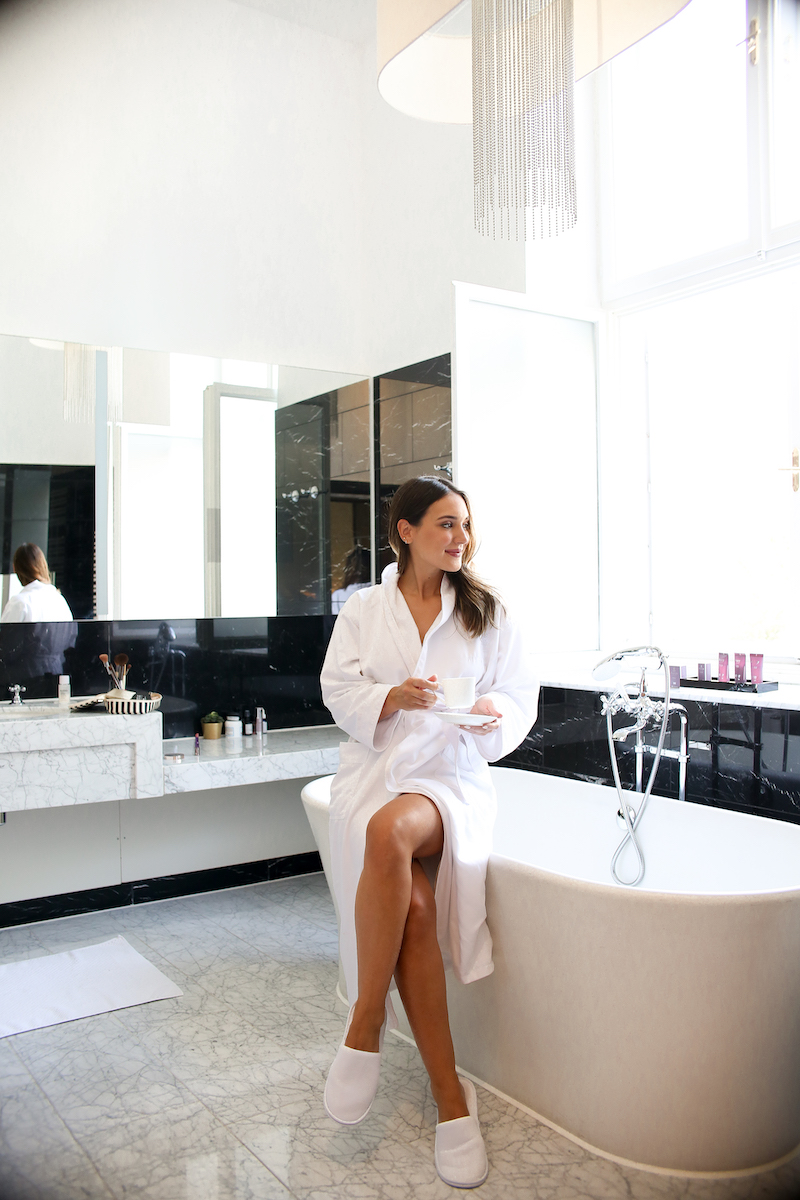 I recently shared a blog post about our days spent in Budapest here, and today I wanted to share more about our time spent in the next country on our big summer "babymoon" vacation… Vienna, Austria!
Truth be told, I didn't know much about Vienna or Austria prior to this visit.  Christian had visited Austria once before when he was young but not for very long.  We both love visiting new places together, so it was exciting to anticipate what we might see.
Once we left Budapest, the tone changed for the trip because we were starting a little "babymoon" adventure.  Christian starts his job in September, so there was no better time to extend our stay and visit some new places.
And babymoon bliss it most definitely was.  After it's all said and done, I must say… Vienna was our favorite part of the entire trip for numerous reasons.  The weather was amazing, the staff at The Ritz-Carlton Vienna went above and beyond to ensure it was the most special and memorable time, and the history and beauty of the city and country left us with our jaws on the ground.  We were not ready to leave when the day finally came to move onto Switzerland!
I knew there were palaces to be seen in Vienna, but I did not fully anticipate majestic and stunning they would be.  Nothing was too crowded. There were amazing audio guides taking us through each experience, and Christian's peak of the trip was the House of Music (mentioned below).  One of my favorite parts of the trip was walking through the Vienna cobblestone streets at night and then returning to the Ritz-Carlton room to take a big bath in their huge soaking tub (photographed above) and elevating my feet. 
I realize that sounds ridiculous.  But we walked 7-9 miles every day. Thankfully I was back in my packed and prepared clothing and shoes, but I still felt like my calves and feet belonged to someone else.  The swelling and calf muscle situation of pregnancy has been one of the bizarre surprises of pregnancy but that's neither here nor there.
I'll be doing a separate post with tips for Europe travel and will include some pregnant gal tips separately in that post!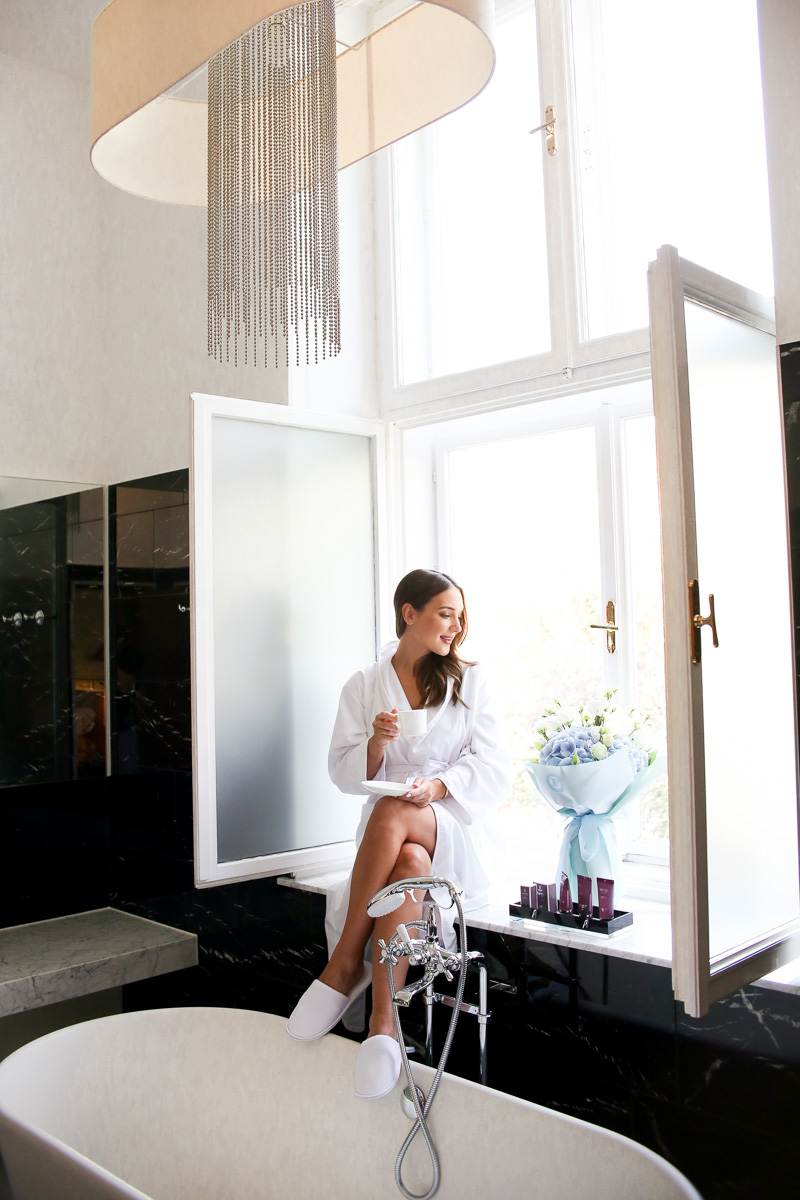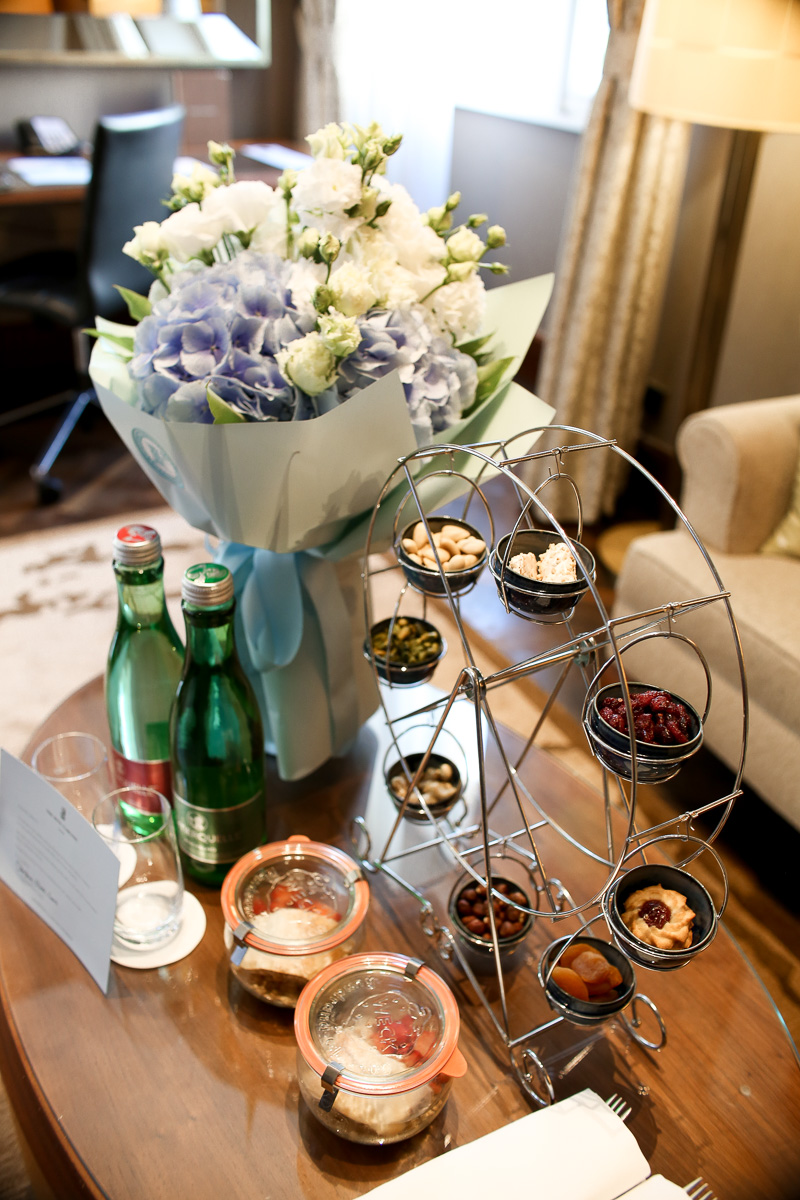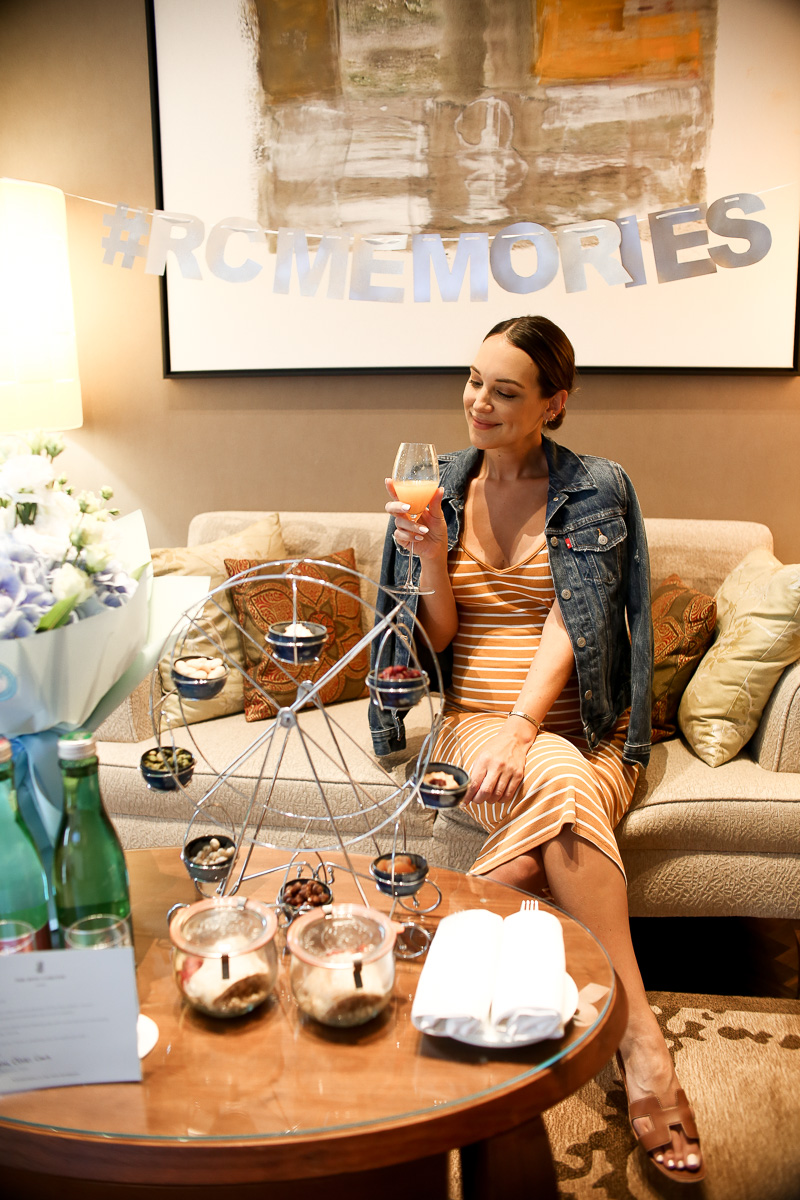 WHERE WE STAYED
The Ritz-Carlton Vienna | This hotel completely blew us away.  It's huge, and you can smell the intoxicating fragrance of the lobby before you even enter the hotel!  Upon arrival we visited the spa, which was the dreamiest way to kickstart our last big adventure before baby.
Our room had these incredibly tall ceilings with huge windows showing a view of the city, and the bathroom alone was a showstopper, and it had the most stunning tub of anywhere we stayed – the only one I made sure to take advantage of!  We have a master bathroom remodel ahead of us, and I literally was inspecting the tub with Christian.  We agreed it was the perfect tub.  I'm so glad I photographed it!
If we ever have the privilege of returning to Vienna, I wouldn't look anywhere else.  The location was perfect for touring the city and all of the palaces.  There were plenty of excellent restaurants within walking distance, and I can't imagine staying at more fabulous hotel.  It set the tone for 10 more days of travel European travel and babymoon fun. 
The Ritz-Carlton is where we shared with our families that we were having this baby, it's where we celebrated our last big trip before the baby, and I know it is where we will continue to celebrate time together with and without our kids in the future.  It's a major perk that there's a fabulous Ritz-Carlton in both Atlanta and Lake Oconee that are next door to us at home!
DINING
DSTRKT Steakhouse | This was one of our top meals of the entire babymoon.  Christian loves a great steak and DSTRKT is one voted of the top steakhouses in Europe.  The sommelier picked out a non-alcoholic Prosecco for us to enjoy (so thoughtful!), we shared a steak, truffle fries and creamed spinach.  While too full for dessert, we returned another night just for coffee and their iconic cheesecake.  That was insane.  I didn't eat cheesecake for the rest of the trip because I knew nothing would top it.
This was also the restaurant where we ate breakfast every morning and it was the best way to start the day.  We would tuck into a little table by the patio and drink cappuccinos and eat croissants and chia pudding while planning our activities for the day.  Loved it.
Plachutta | This restaurant was a recommendation from the hotel for one of their favorite spots for a traditional Austrian meal.  Both the hotel and our helpful server recommended the boiled beef (an Austrian favorite), so Christian and I shared it on their big patio outside.  I loved all the vegetables in the bone broth, and the creamed spinach and roasted potato sides were absolutely delicious.  Would definitely recommend!
Demel | Christian found this chocolate shop online, and we popped in for an afternoon treat. Turns out, Christian the tour guide strikes again – it's famous amongst both tourists and locals!
Da Capo Pizzeria | We were so hungry and had pasta on the brain, so we saw this highly rated restaurant and took a stroll.  Our server had a pregnant wife so we just asked him to pick his favorite pasta, pizza and salad that had all cooked ingredients and he did a fantastic job!  Mocktail included.  Favorite Italian meal of the trip.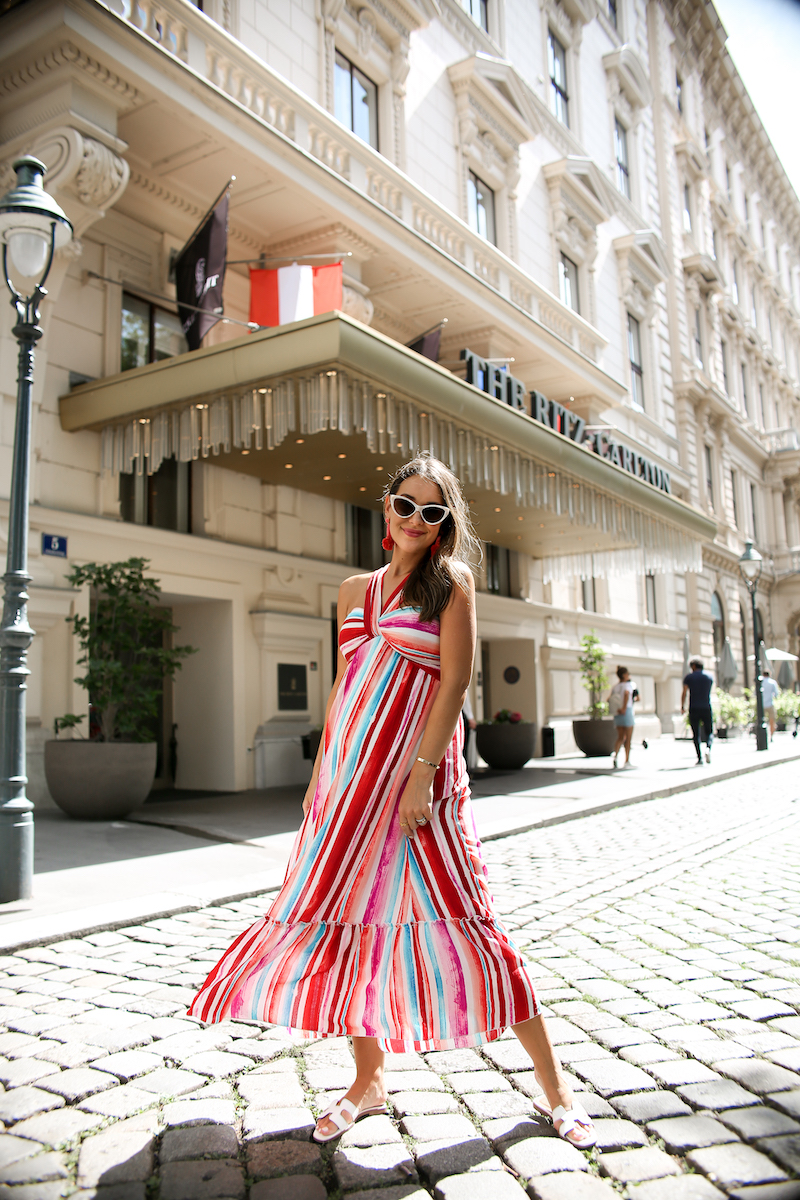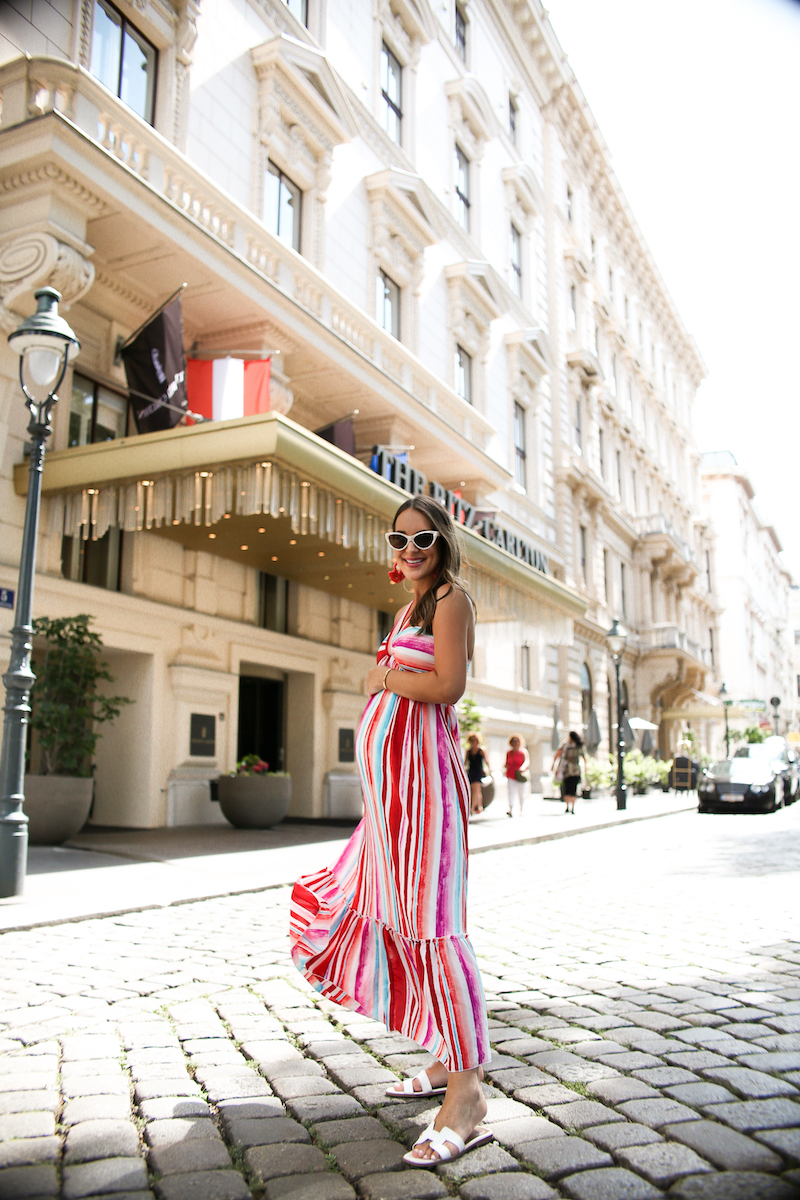 similar sunglasses here and here | dress, also love this one and this one | similar sandals, also love these | earrings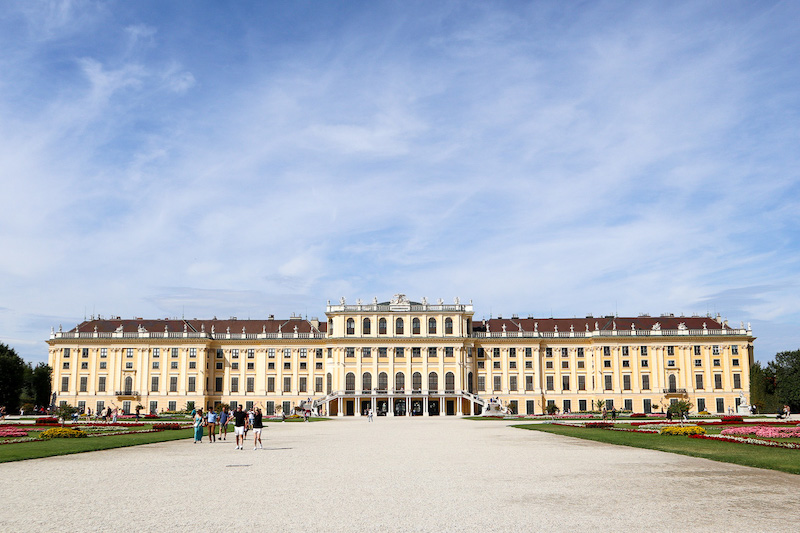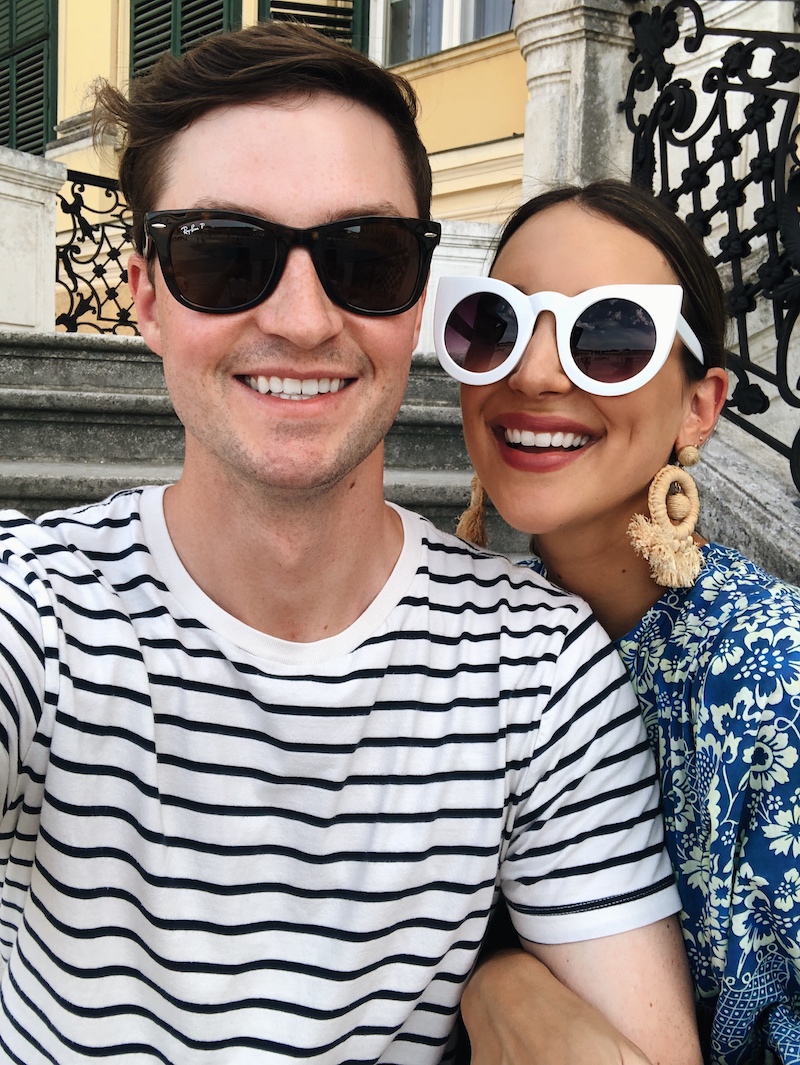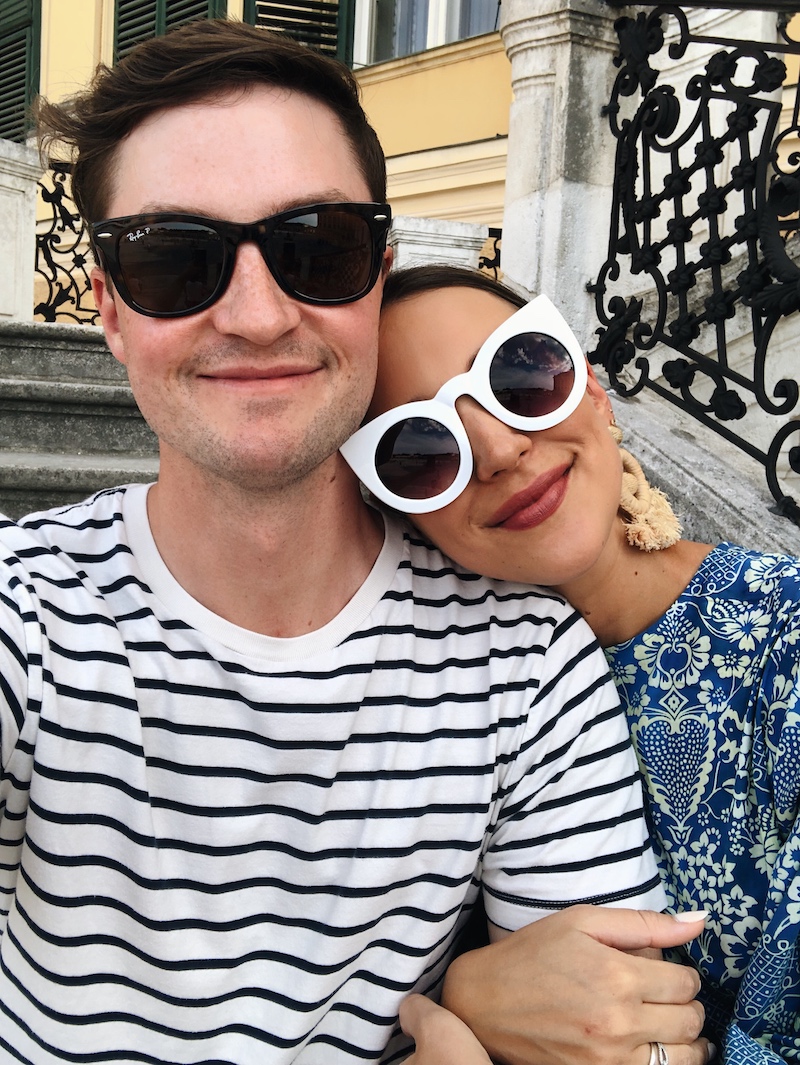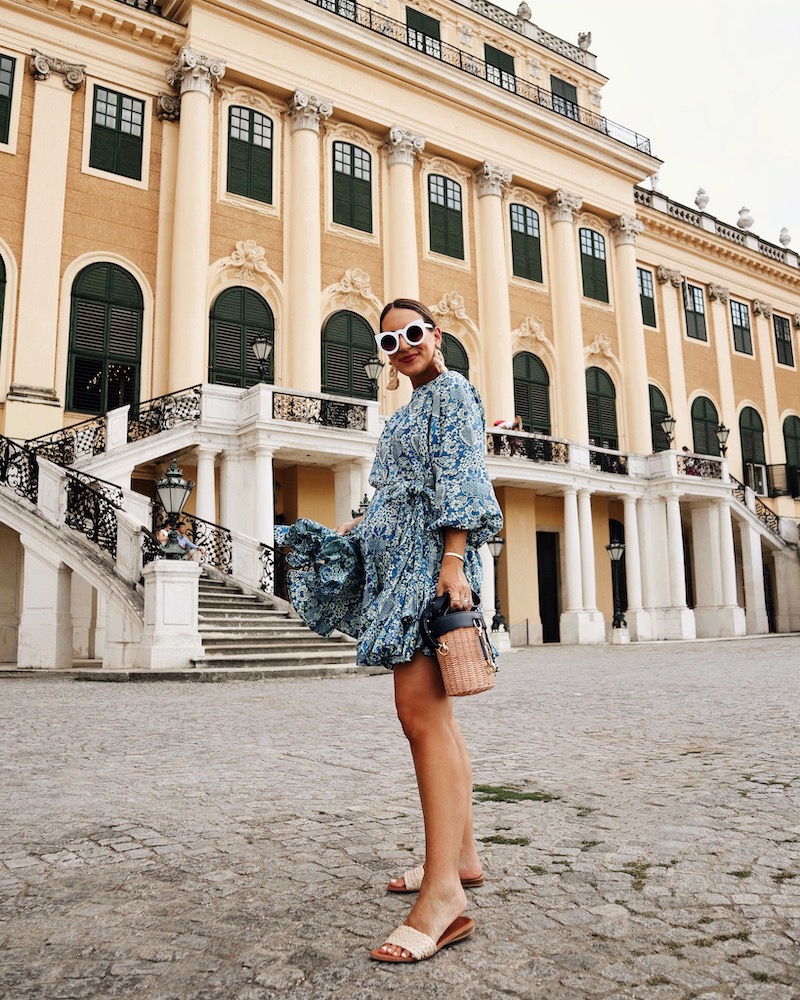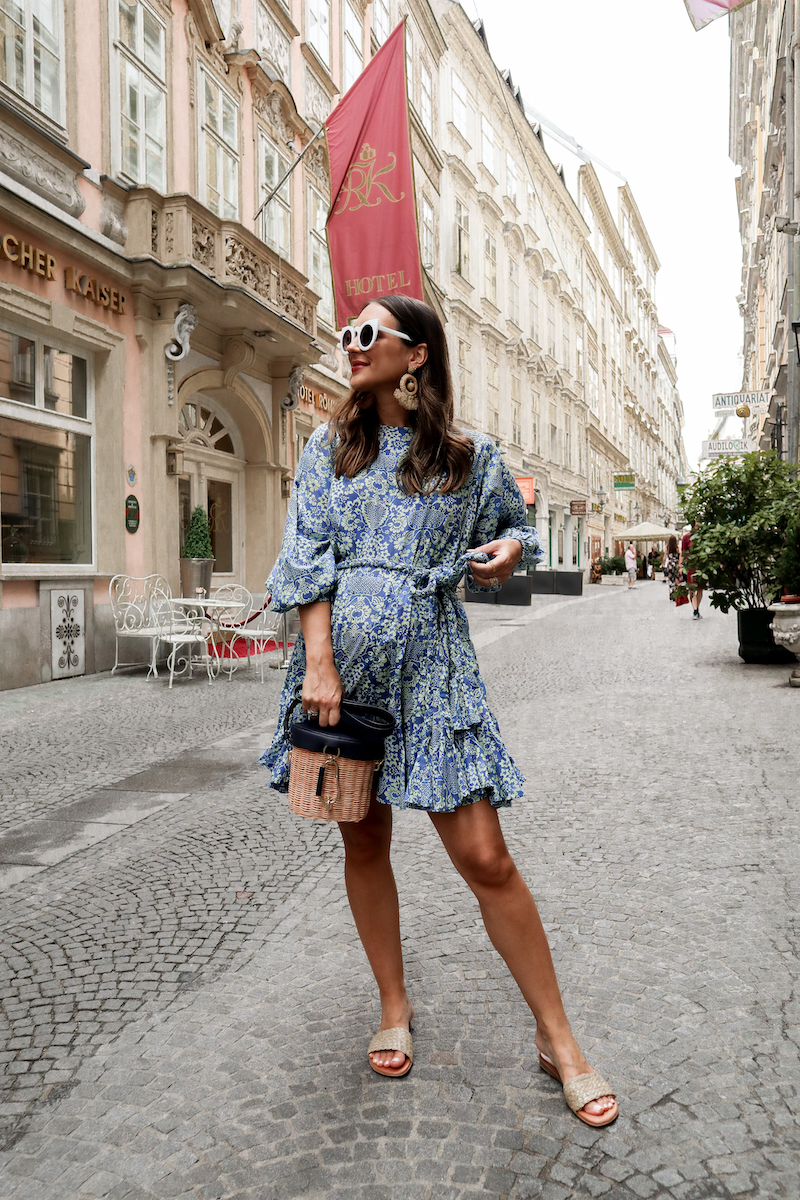 dress, also love this one and this one | sandals  (on sale) | sunglasses | bag, also available here (on sale) | similar earrings here and here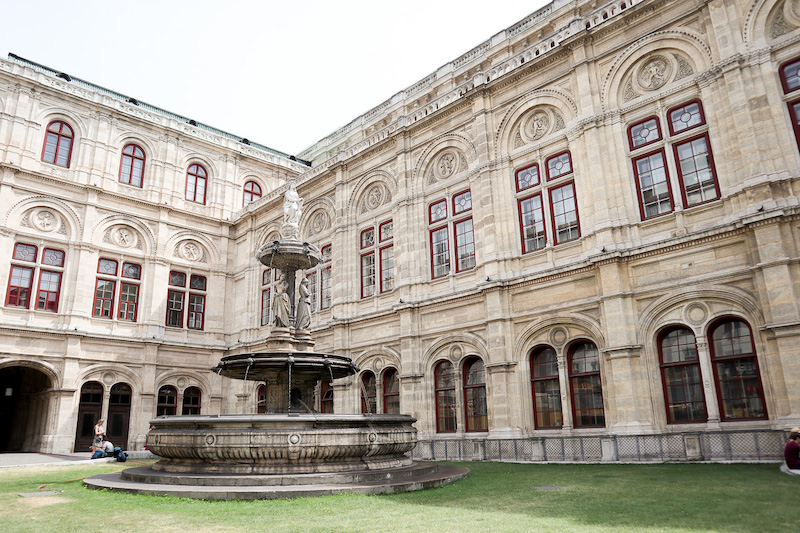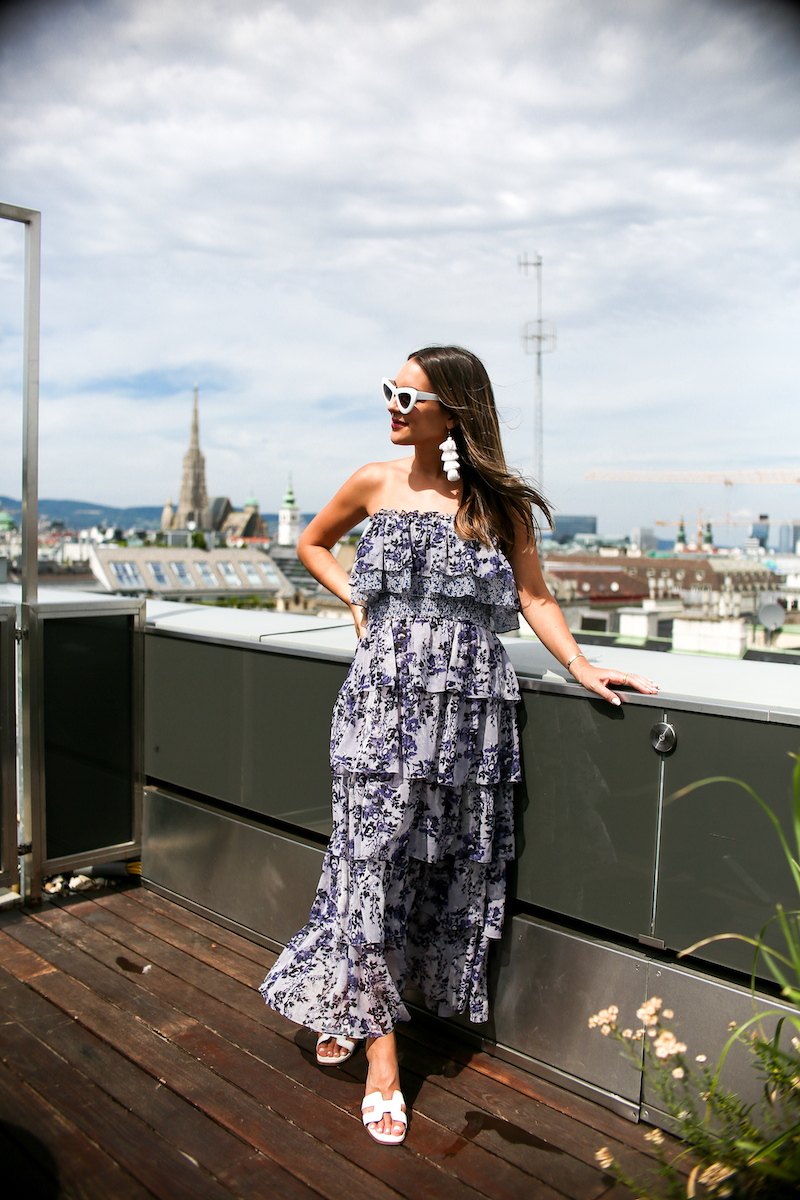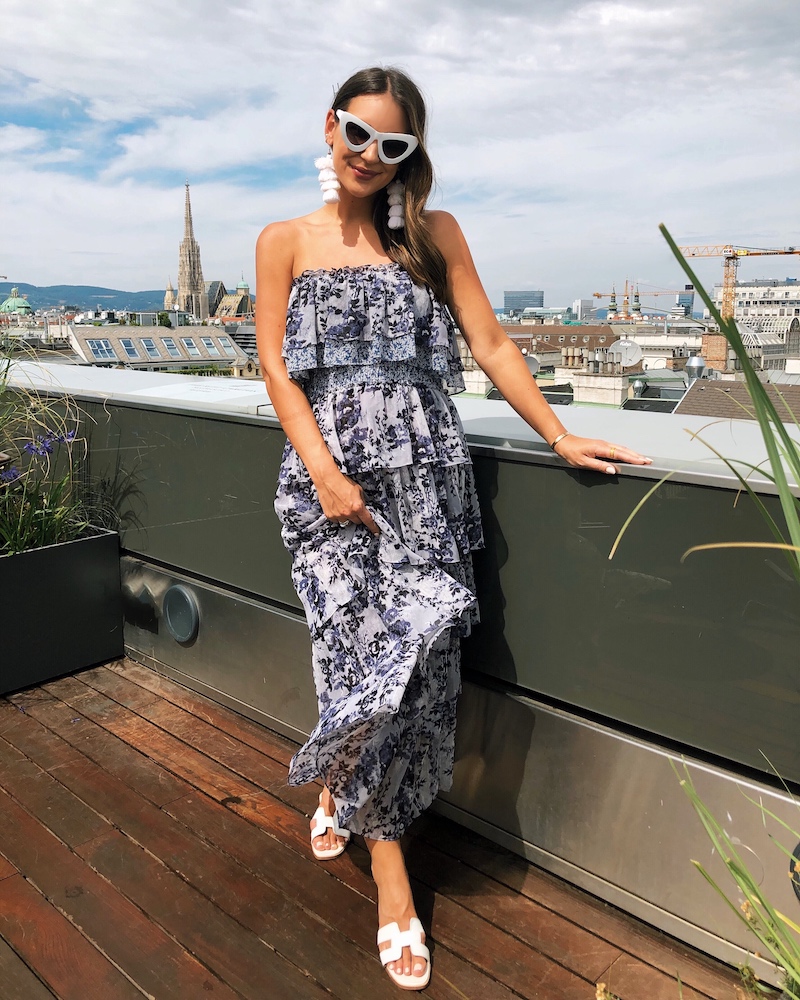 similar sunglasses here and here |similar sandals, also love these | dress | similar earrings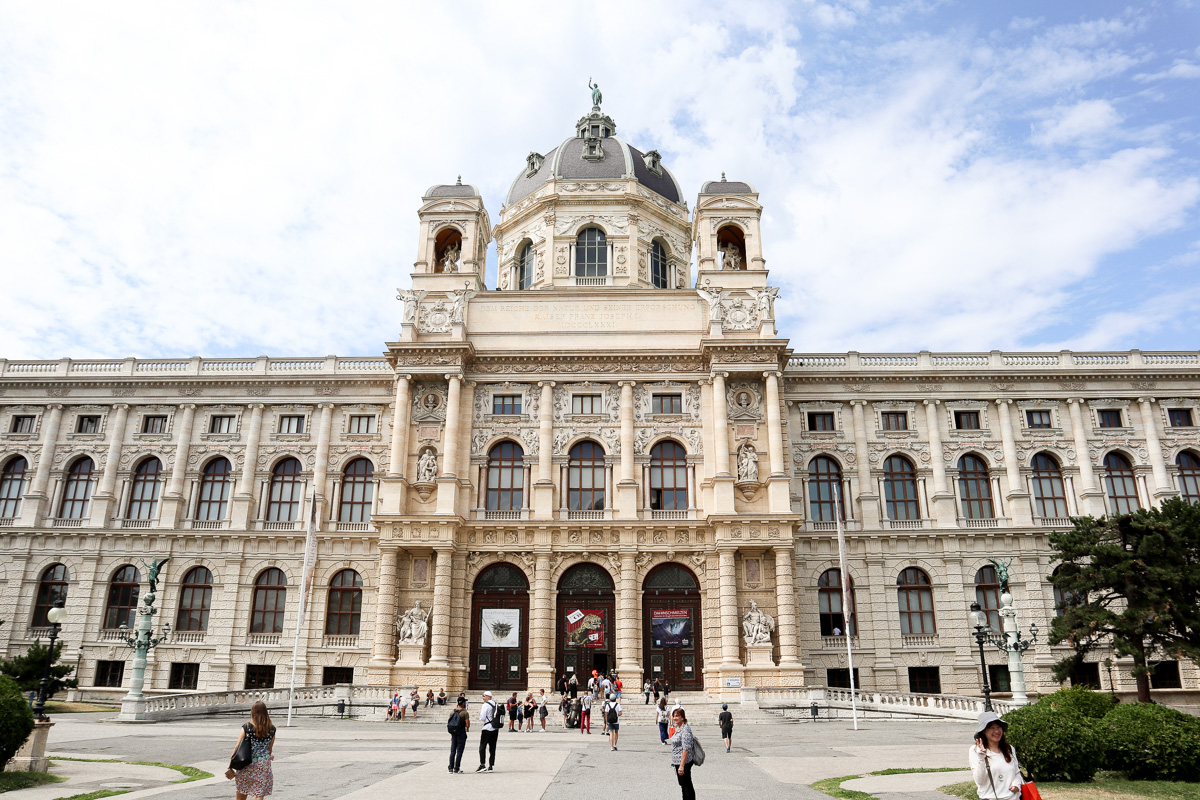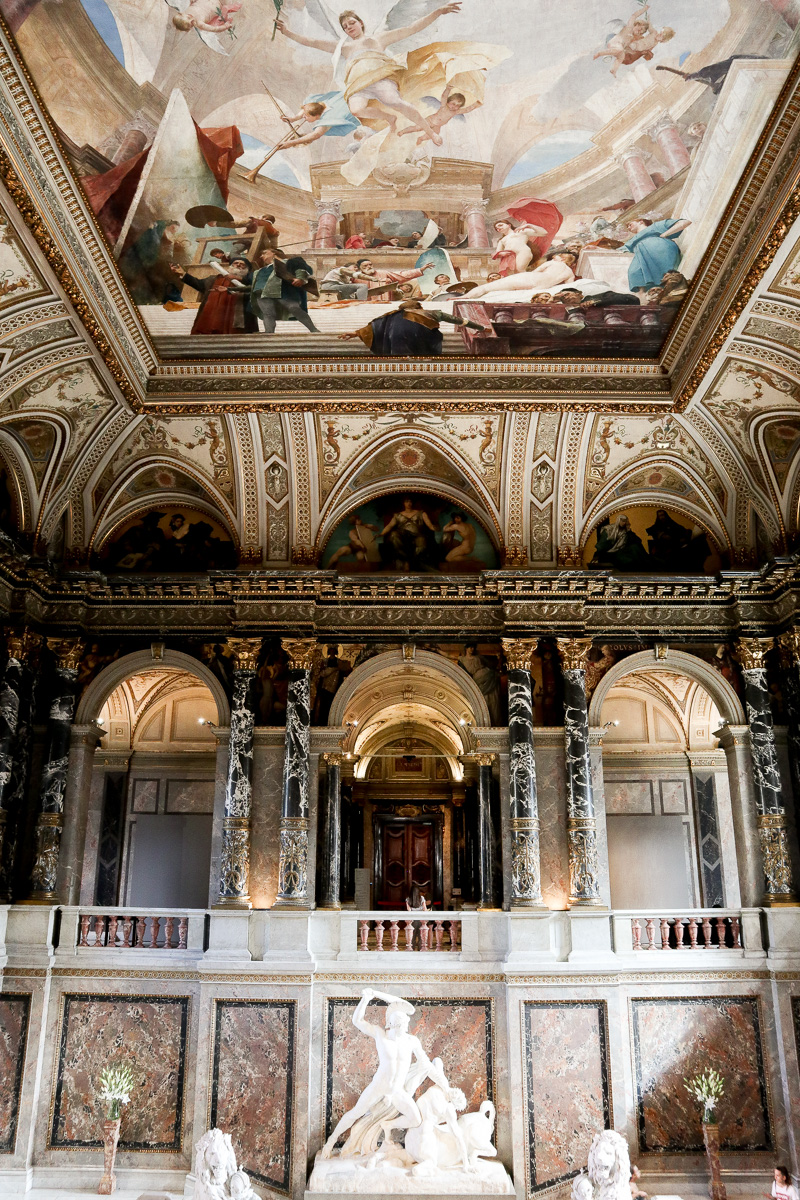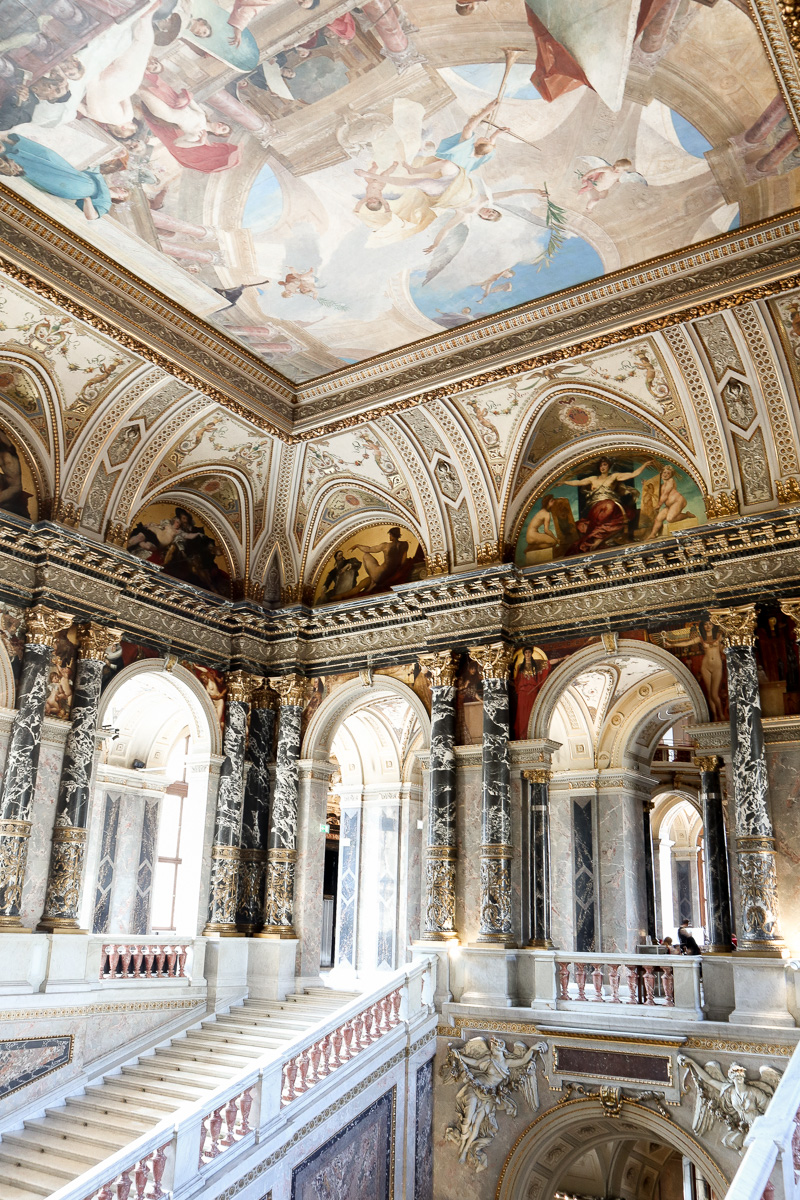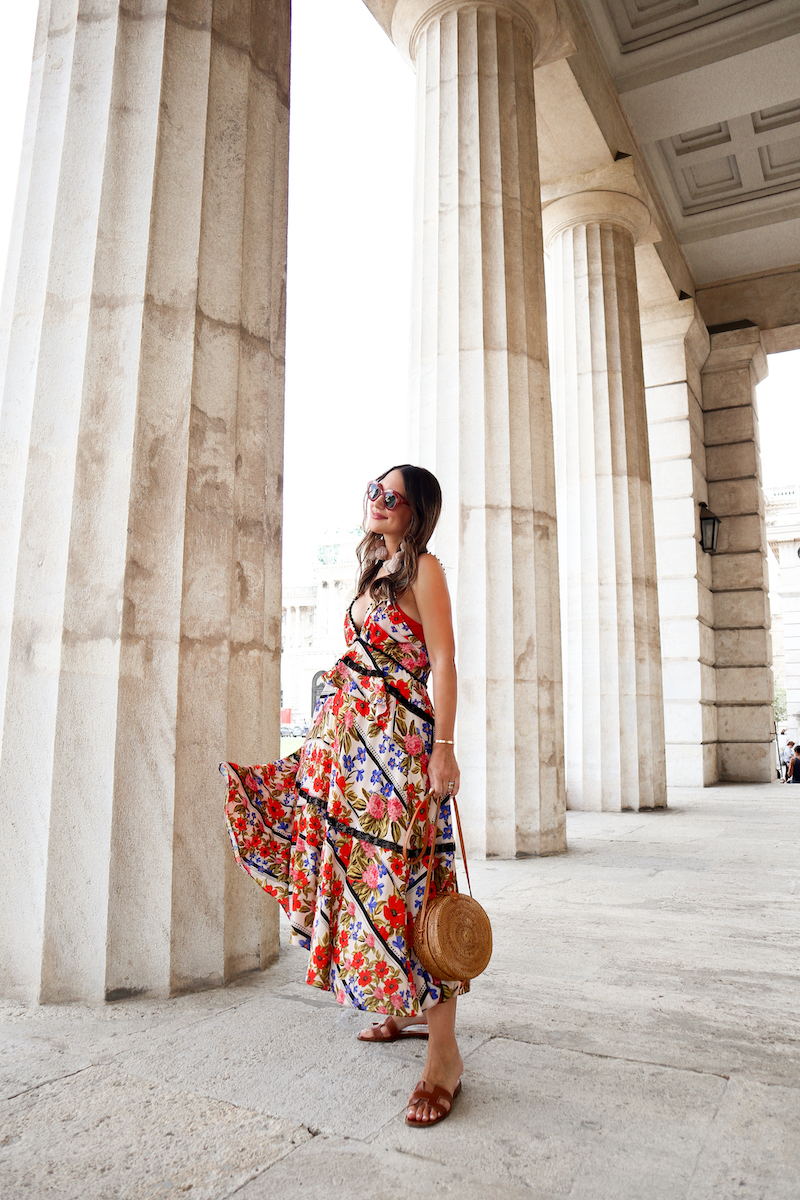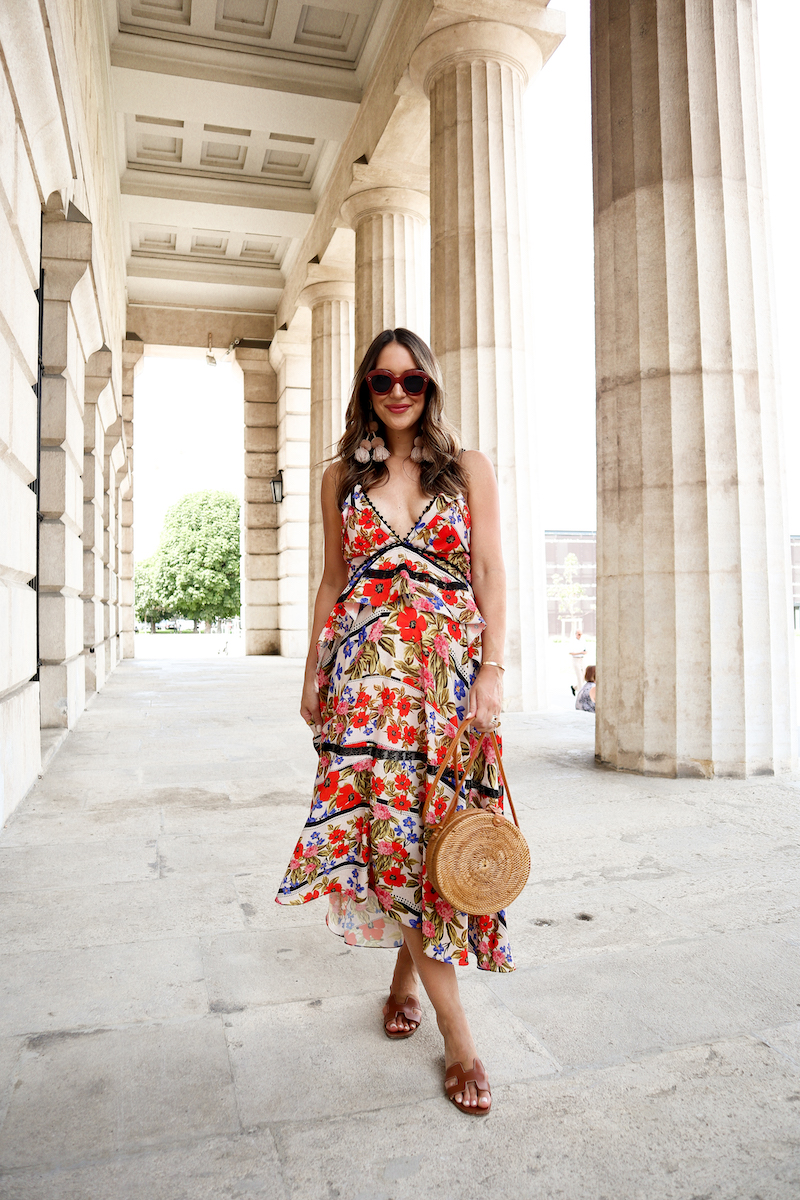 dress, also love this one and this one | sandals – Hermés, similar look for less here and great look for less here | bag | sunglasses | similar earrings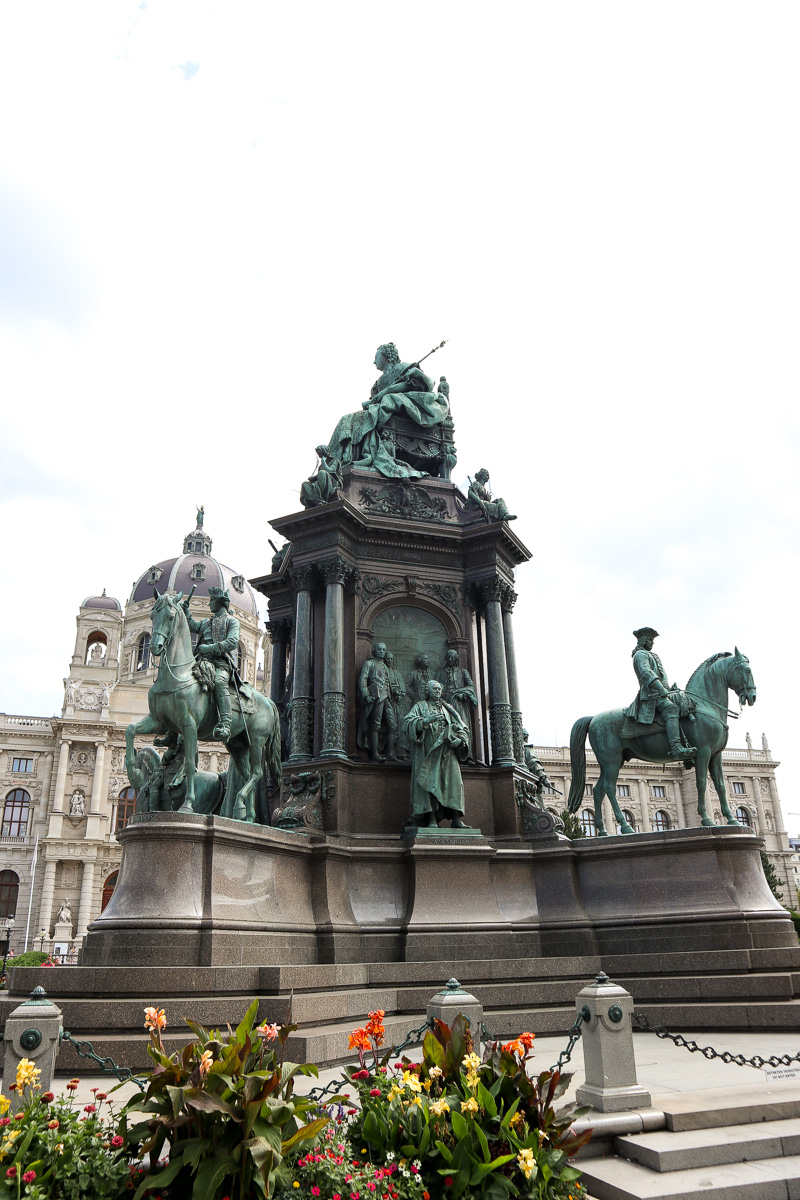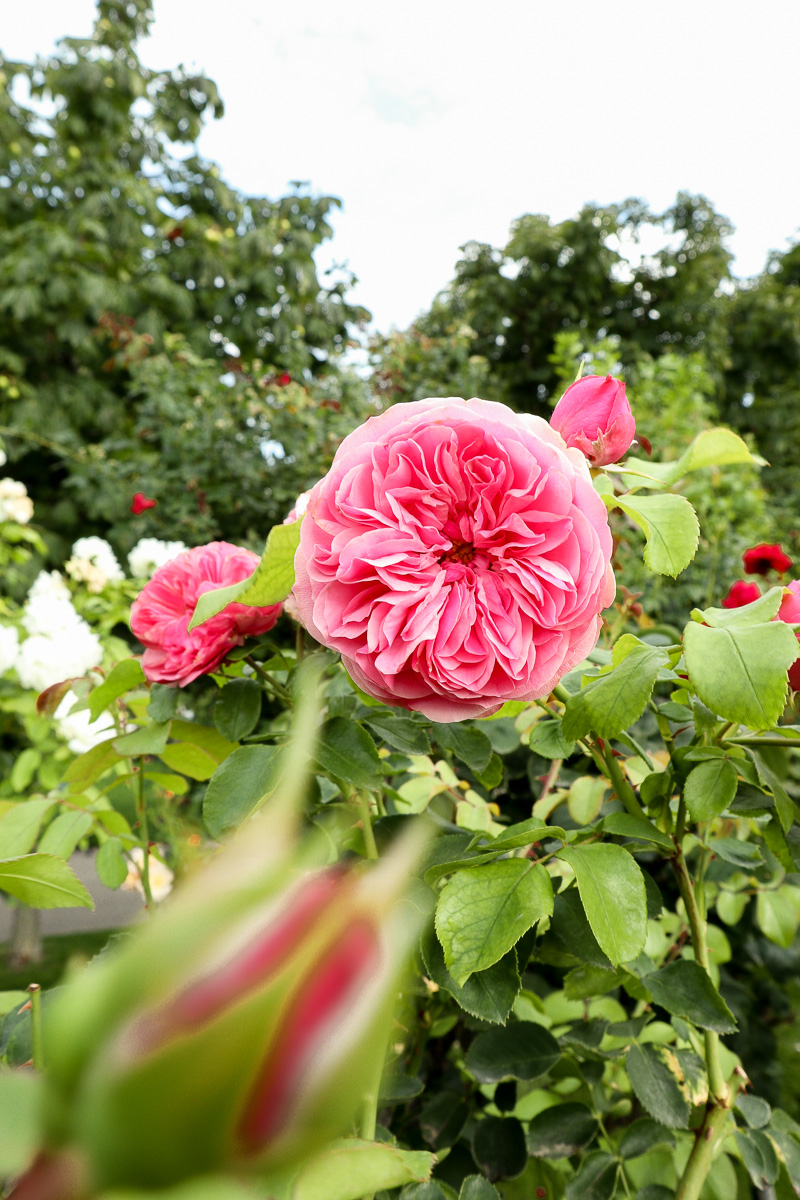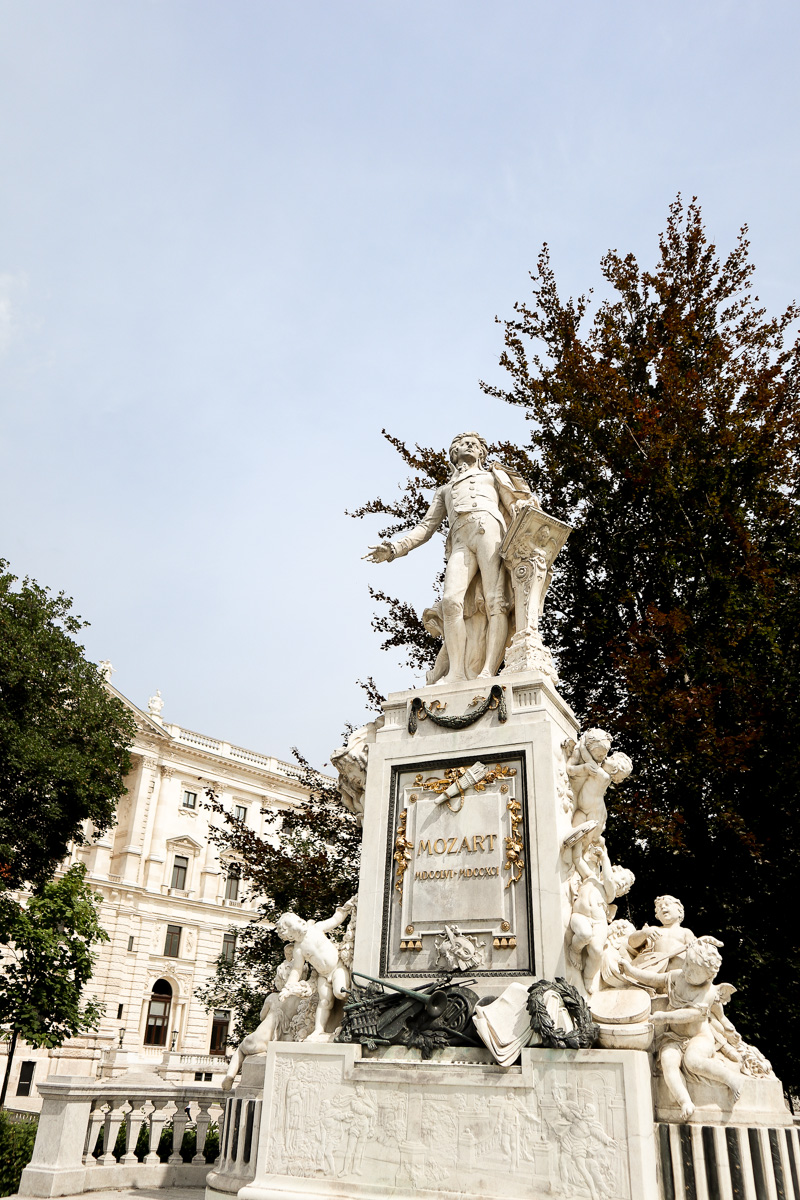 ACTIVITIES
Schonbrunn Palace | Ok… where do I even start?!  This was the "summer home" of Sisi and the royal Austrian family and it's beyond.  BEYOND.  The tour left me speechless, the gardens are massive and we spent an entire afternoon here.  Worth it on every level.
Imperial Treasury | This exhibit took me by surprise.  It was so much fun to see all of the capes and robes of royalty, down to the royal crib!  A small exhibit but absolutely worth a stop.
The Hofburg | A must when you visit Vienna!  We spent a large part of one of our days exploring Hofburg, and it was absolutely breathtaking. This included Sisi's apartments and the royal silver collection.  It was so fascinating to learn about the woman that so much Austrian history is centered around.
House of Music | Christian's peak of our entire Europe visit – the House of Music.  As the son of a piano teacher, a college physics major and an ear specialist… it was his Mecca.  The museum is divided into several floors that take deep dives into word renowned Austrian composers (Beethoven, Mozart, Strauss).  It also shares what sound and music sound like in the womb to the breakdown of the physics of sound.  I've never been to a museum like it!
St. Stephen's Cathedral | One of the most well-known landmarks of Vienna, you must see the magnificence of St. Stephen's.  Afterward we walked by Mozart's apartment on our way back to the hotel which was also very cool!
St. Peter's Catholic Church | We were passing by this church on our way back to our hotel so we decided to stop in.  It was stunning and Christian thought it was even more beautiful than St. Peter's.
If you follow me on Instagram, you can also find video captures of this trip saved in the "Vienna" saved stories which will give you more of an idea of each place!
Thanks so much for reading, and stay tuned for Geneva and Paris recaps!  XO –
brought to you by Ritz-Carlton