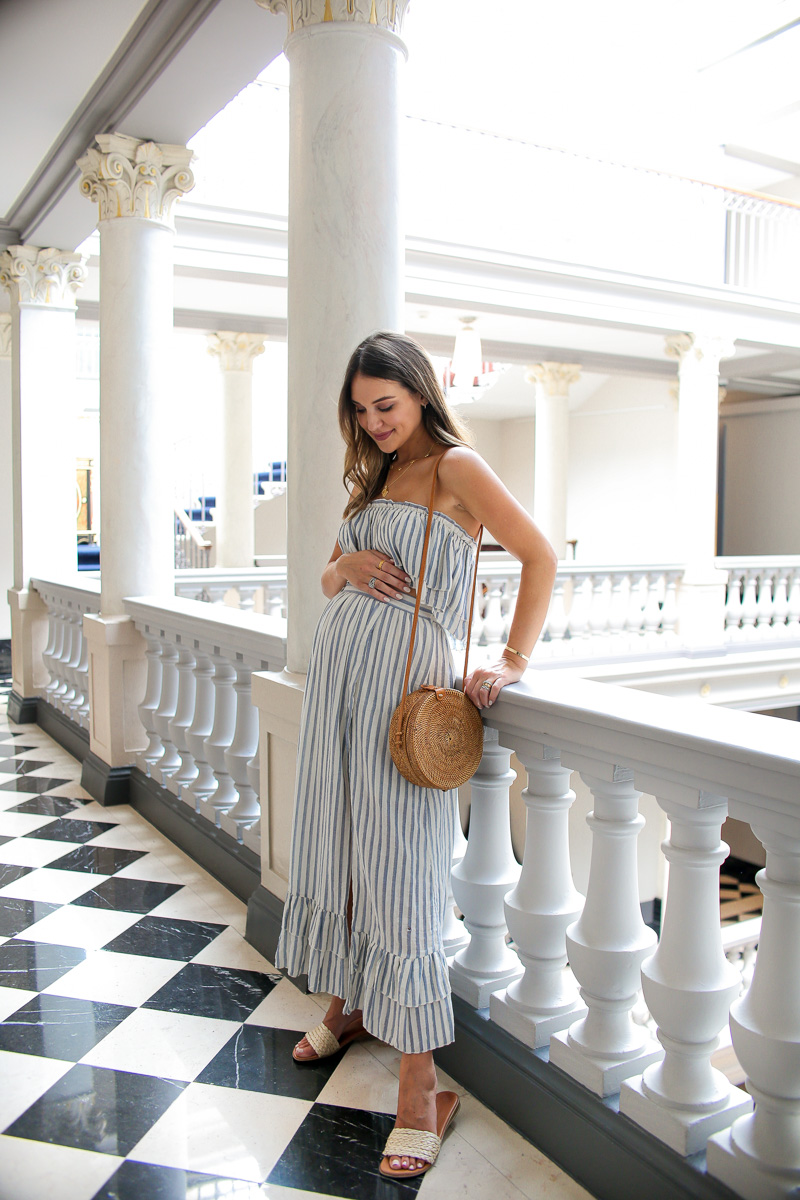 I've shared our visit to Budapest and Vienna with you guys, and next up is… Geneva, Switzerland!
I have visited Geneva a few years ago and shared blog posts about the trip here and here, so I'll share a few different things we did, as well as where we stayed and some of our favorite meals.  I have so much love for Switzerland – the views, the people, the lifestyle… it is such a beautiful country.
WHERE WE STAYED
The Ritz-Carlton, Geneva | This hotel is on the lake and has the most amazing view of the city and landmark water jet, the Jet d'Eau.  We absolutely loved Vienna and our hotel there, so the bar certainly felt high arriving in Switzerland.  And boy was it met!
This hotel is so stunning and much more intimate, giving a more boutique experience (which Christian is always a big fan of).  The lobby is drop dead gorgeous, showing balconies of each floor (photographed below), art and fresh flowers.  The furniture alone in the lobby and restaurants is so interesting – it was a completely different vibe than our previous hotel but so stylish and unique!
The robes here must be mentioned.  There were different robe fabrics at each hotel location and this hotel had maybe the softest robe I've ever worn in my life.  I would put it on any chance I could – it felt like a giant baby blanket hug.  So much so that I was emailing with the concierge after the fact trying to find the manufacturer… like, that's how good.
When we walked into the room, there were flowers and babymoon signs, I was floored.  You can see this on Instagram under the "Geneva" saved stories!  It was the sweetest welcome to stunning Switzerland.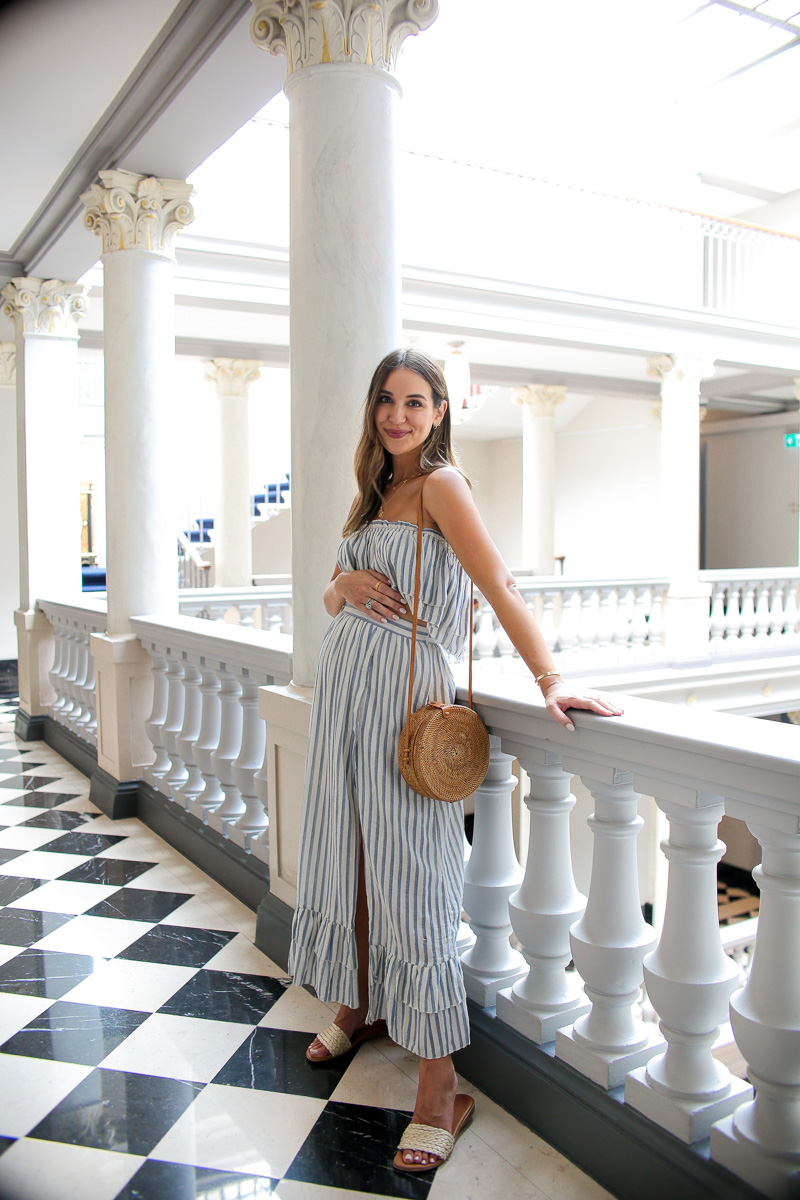 set, love this one and this one | sandals | bag | clover necklace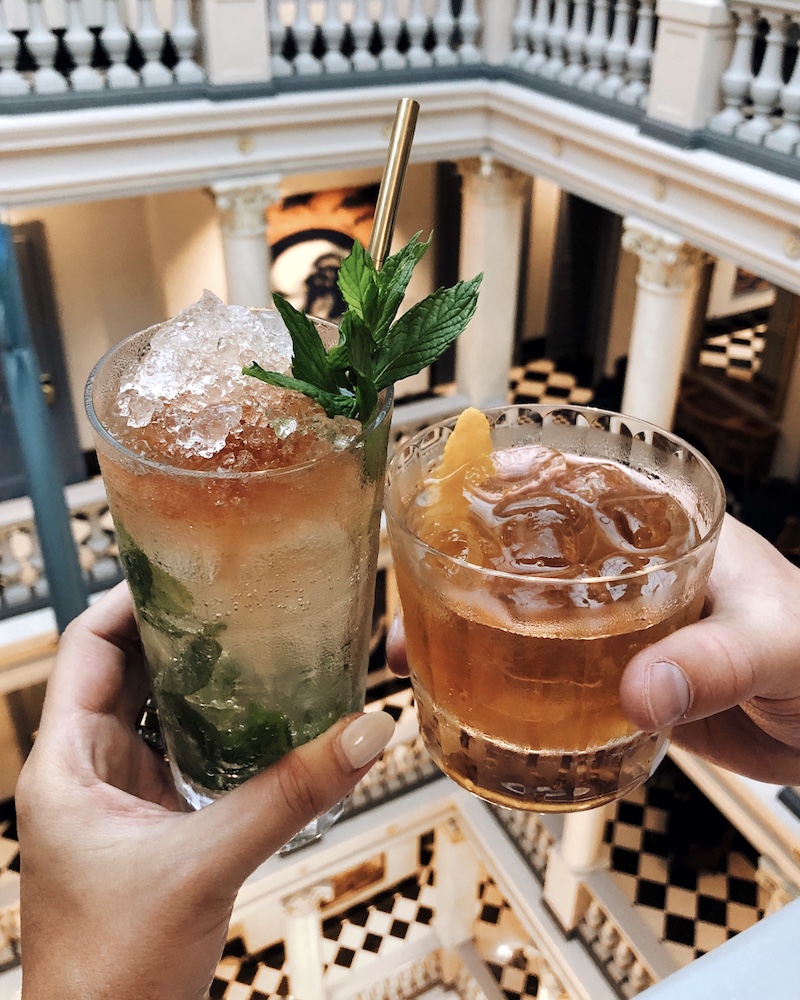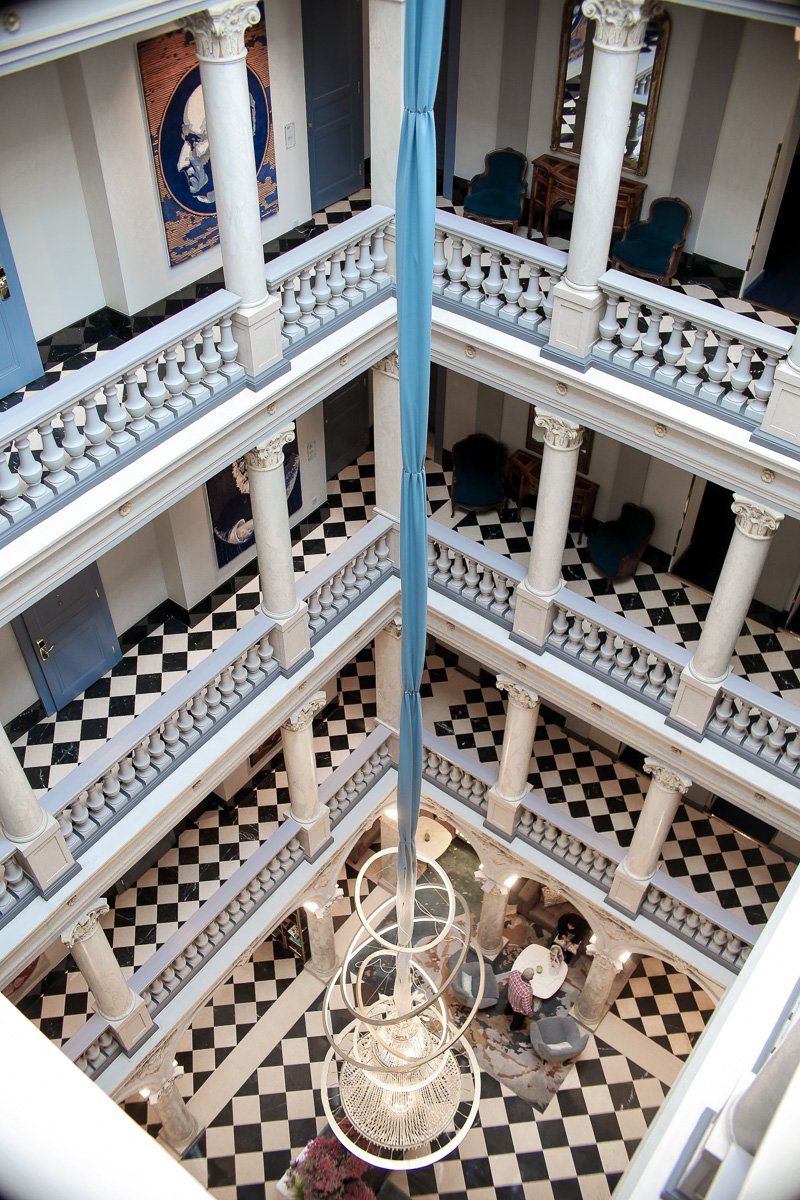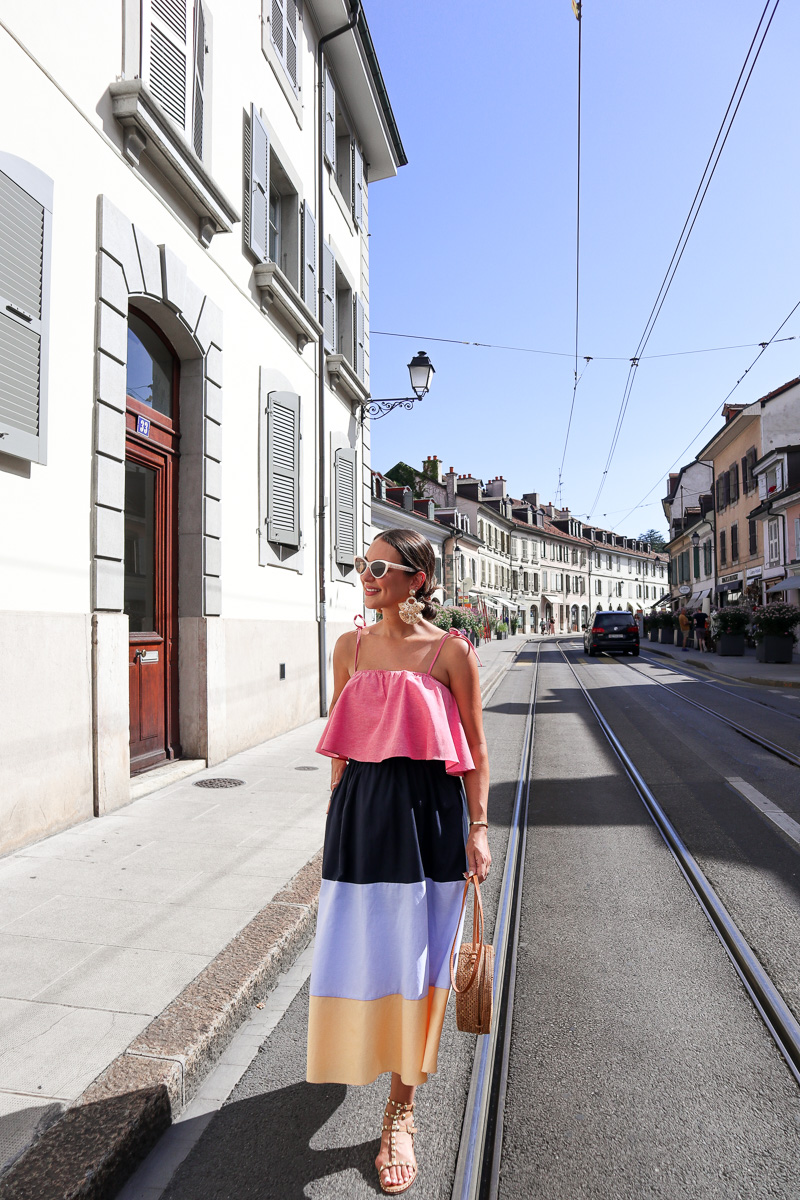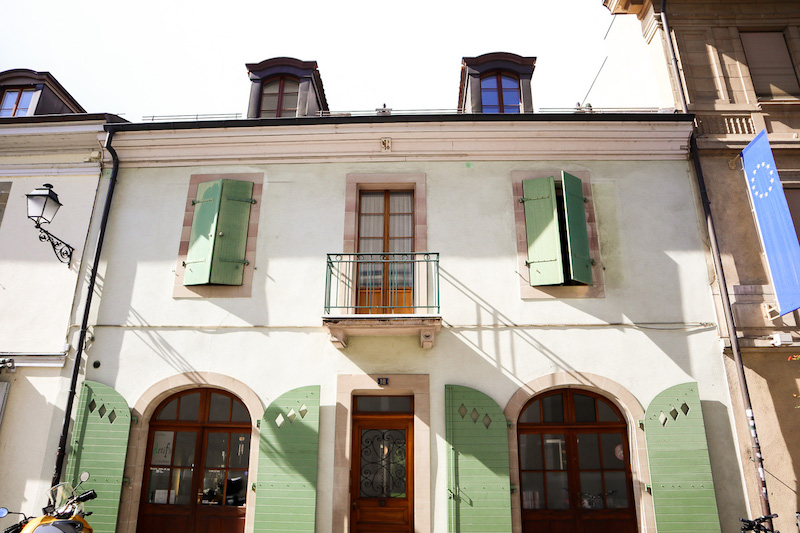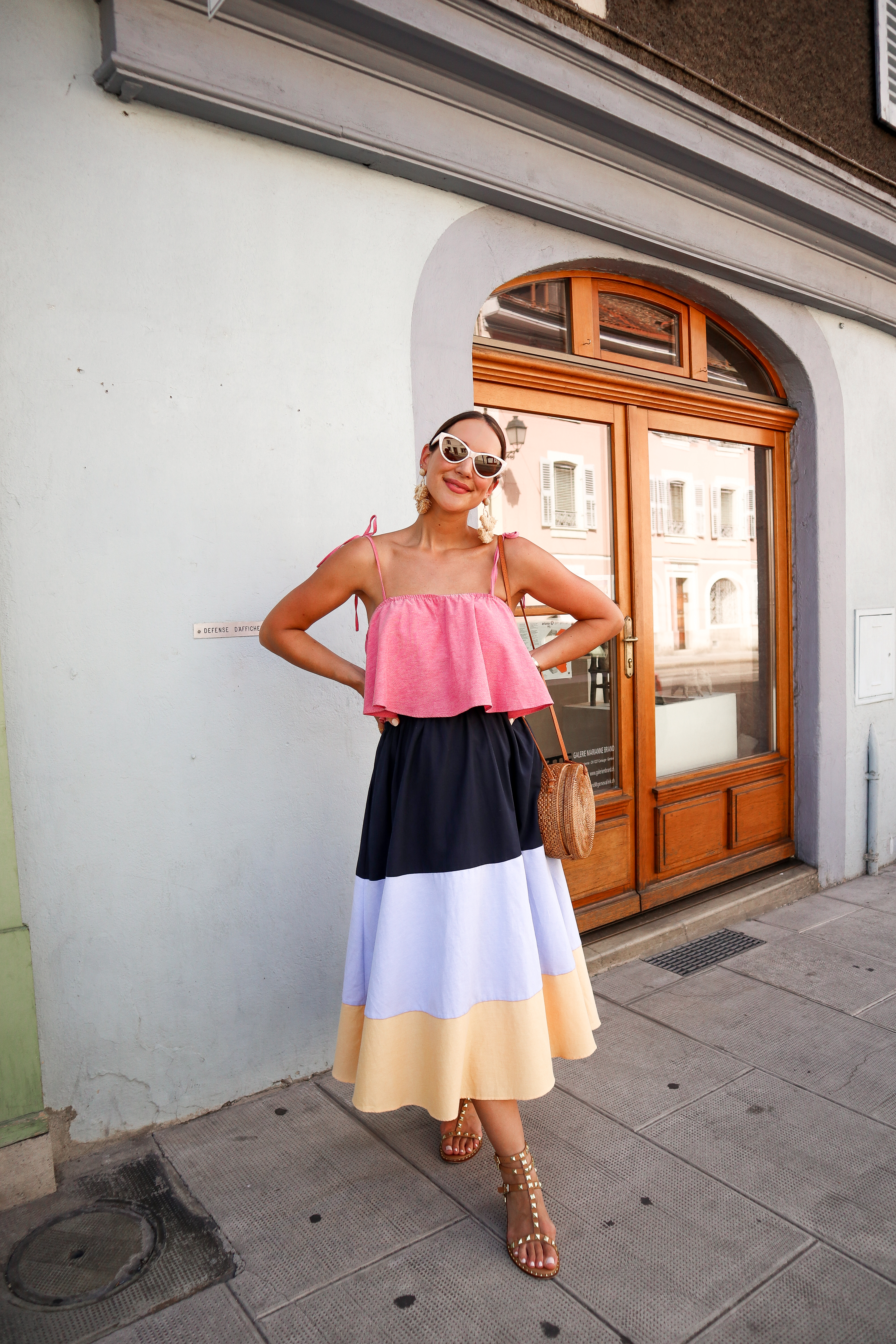 dress – sold out, love this one, this one (40% off) and this one | sandals | similar sunglasses here and here | similar earrings here and here | bag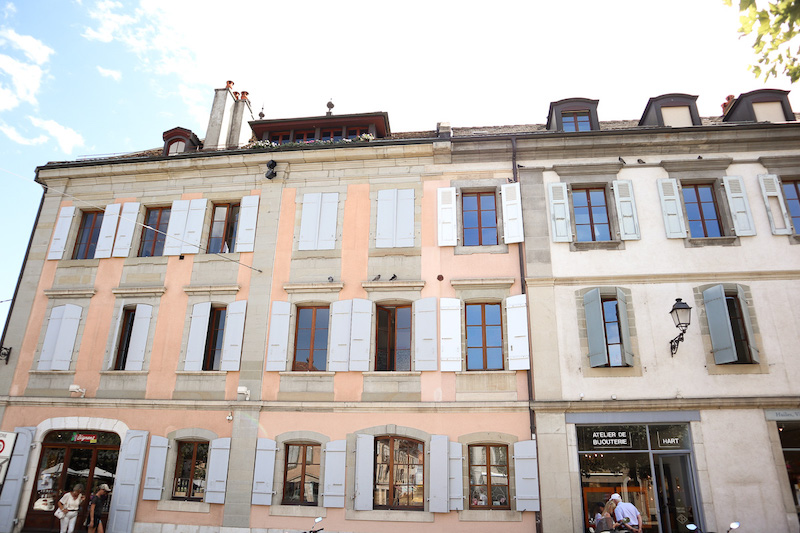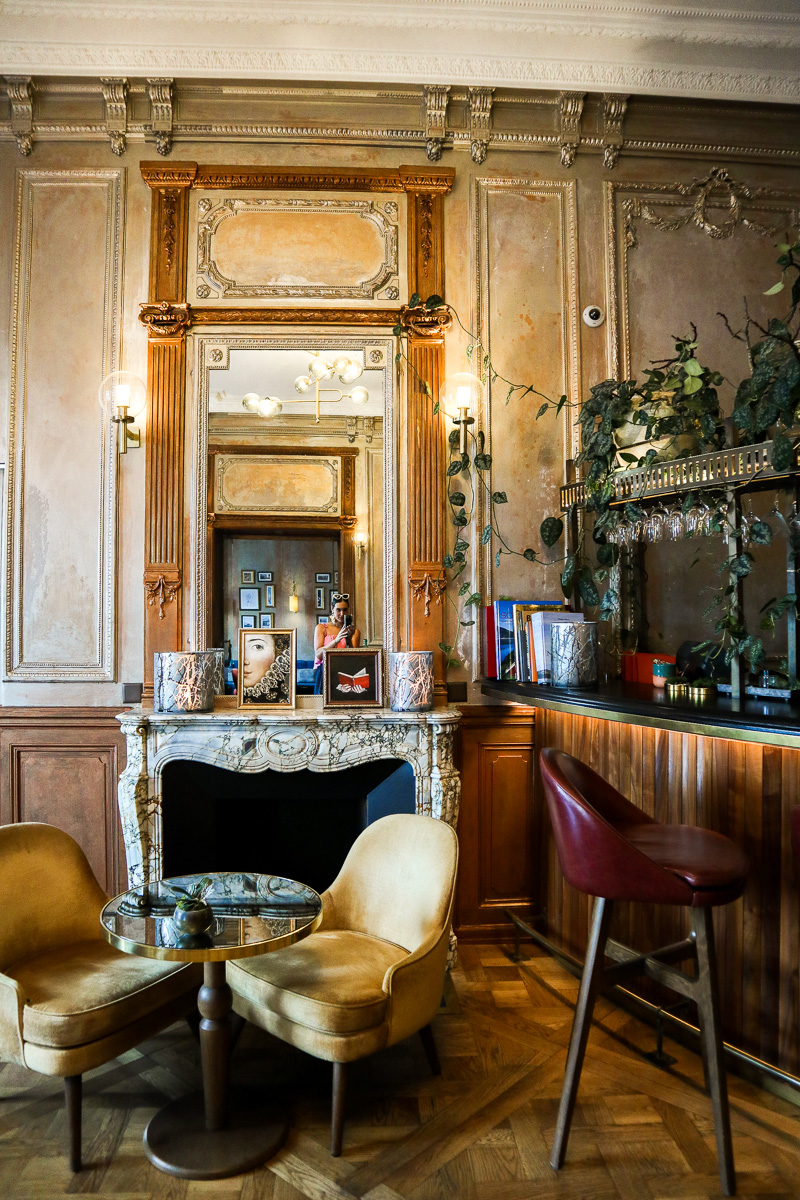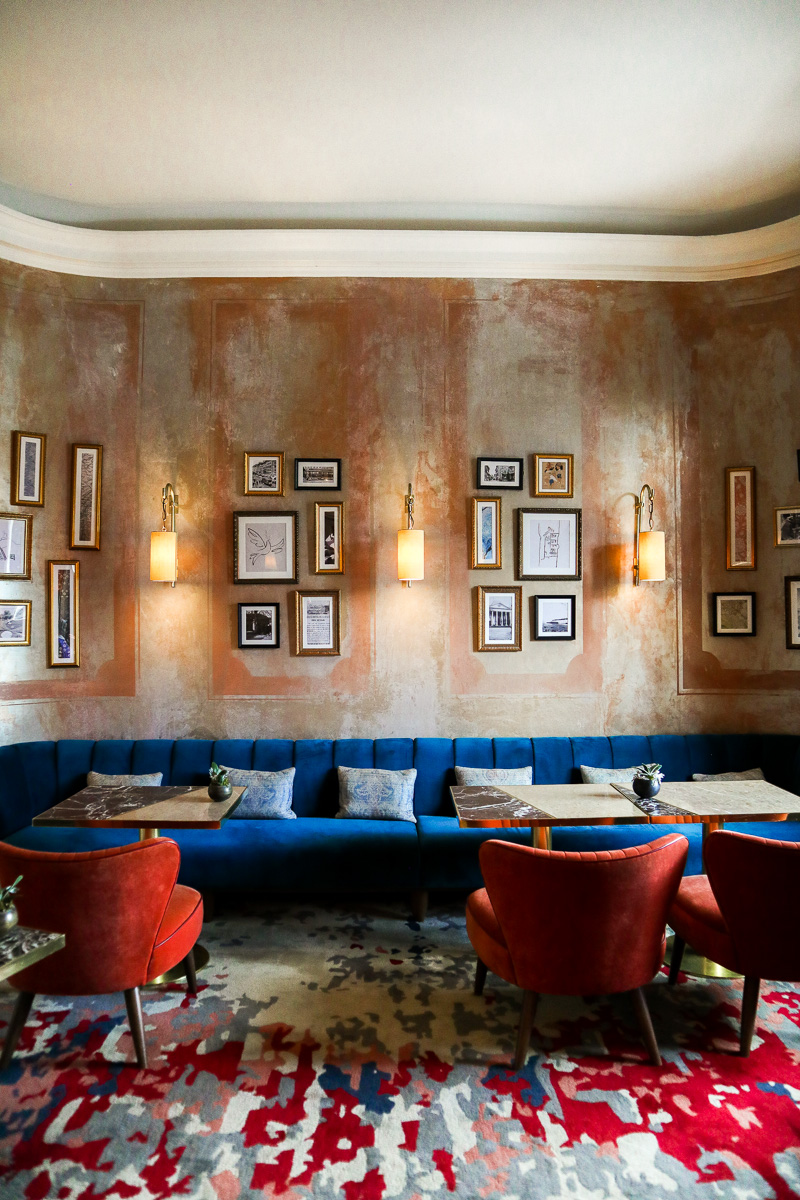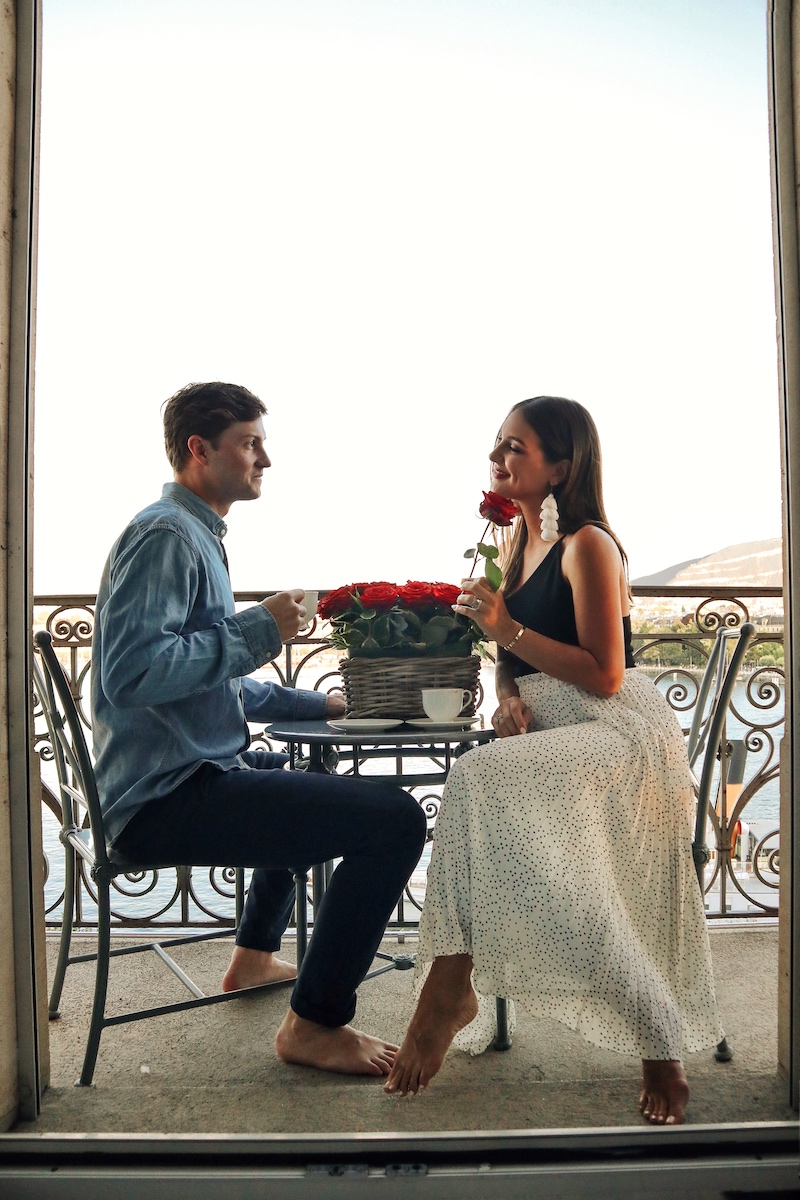 top – sold out (old), similar style here, here (on sale) and here | skirt | similar earrings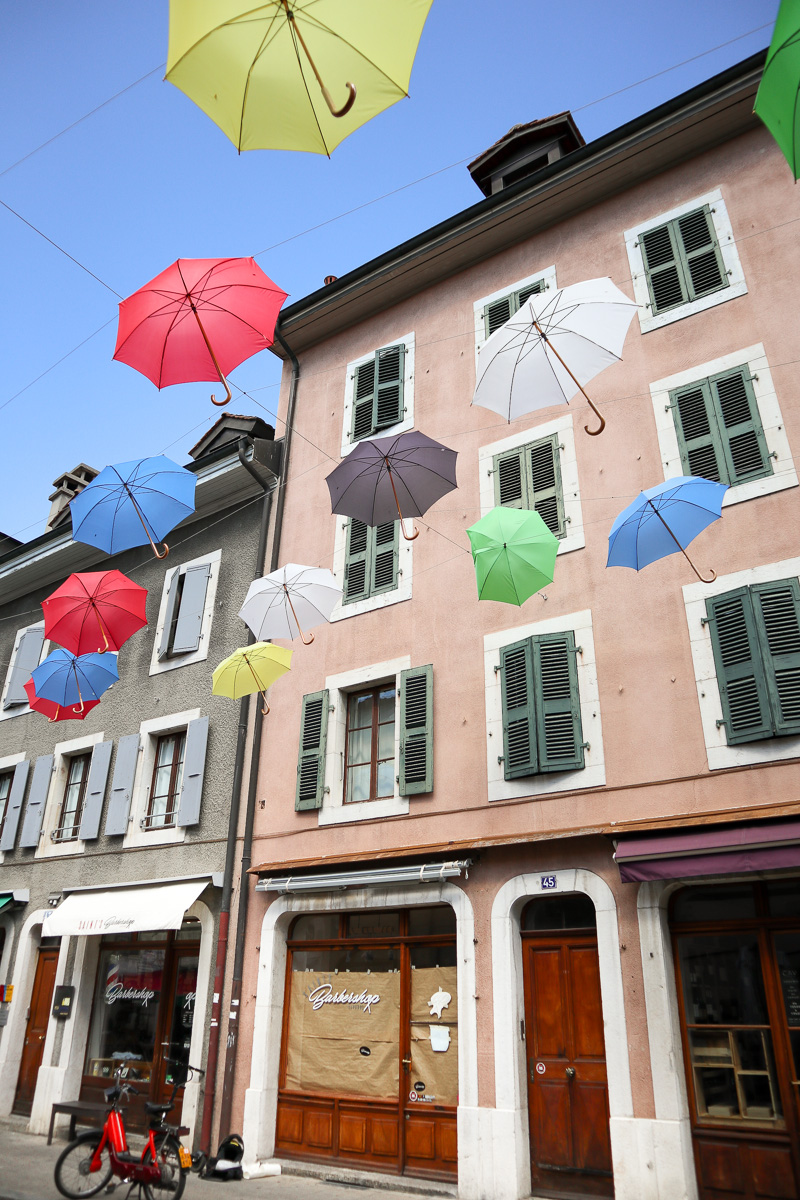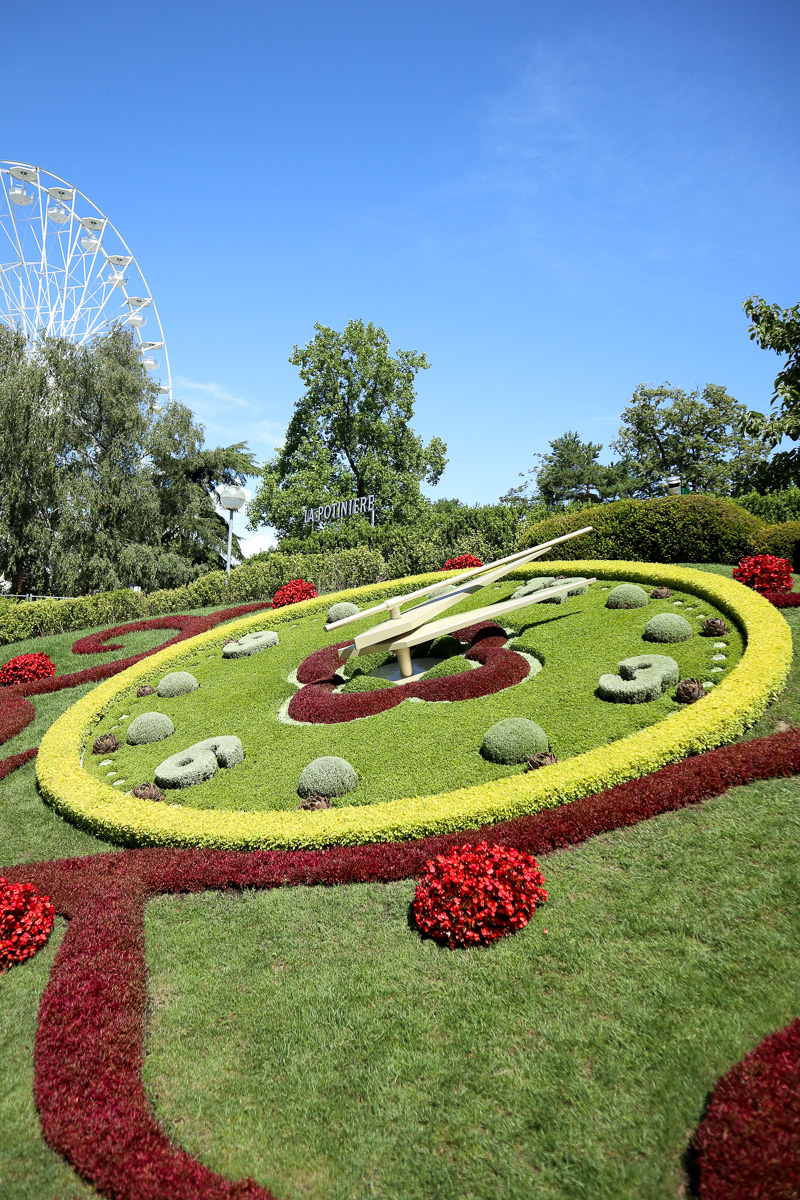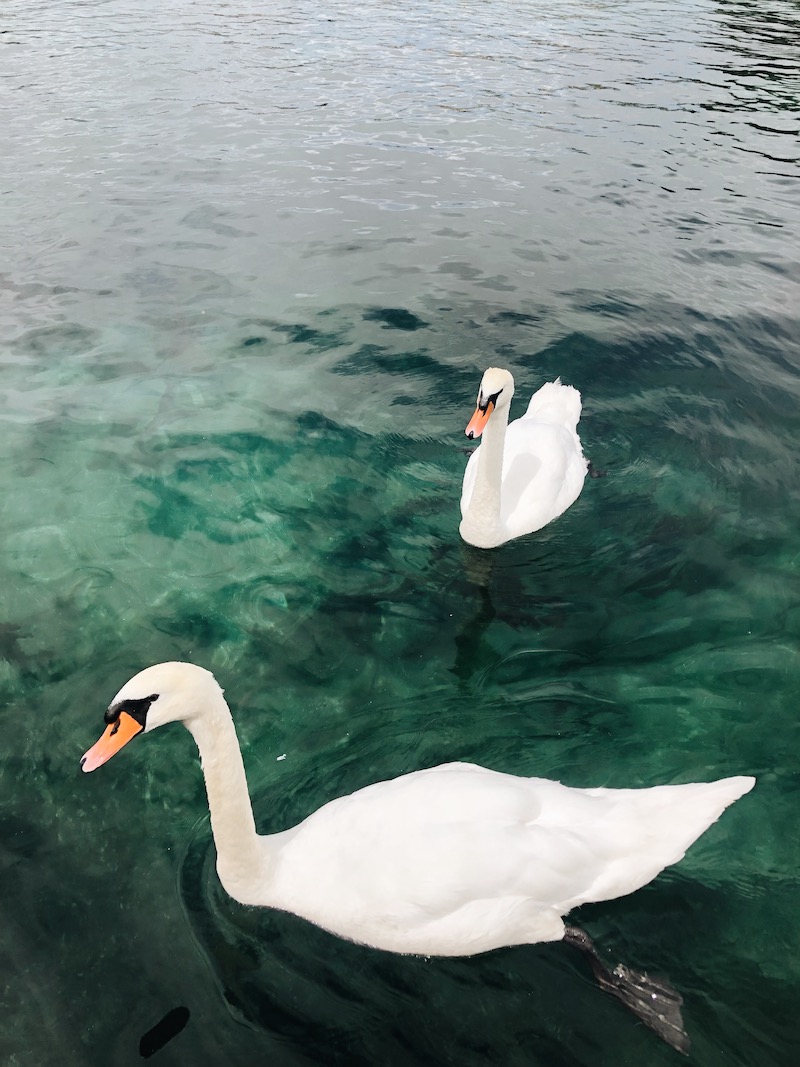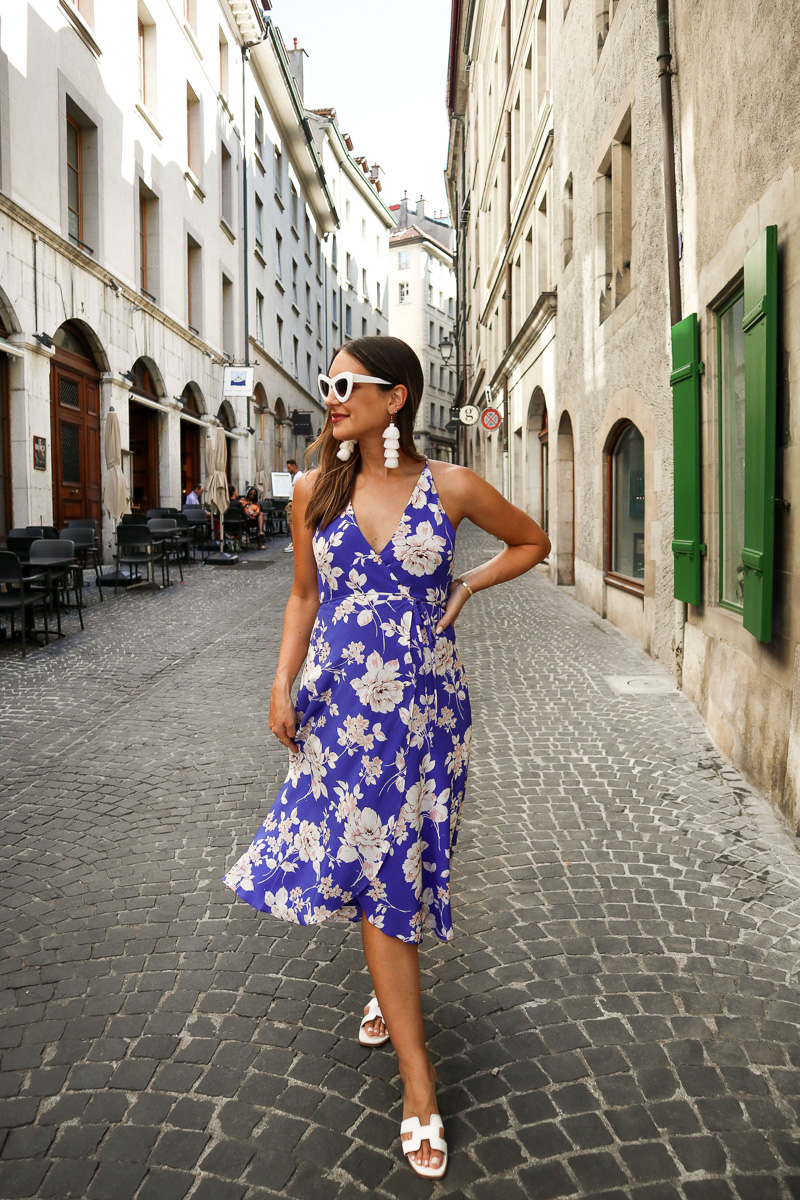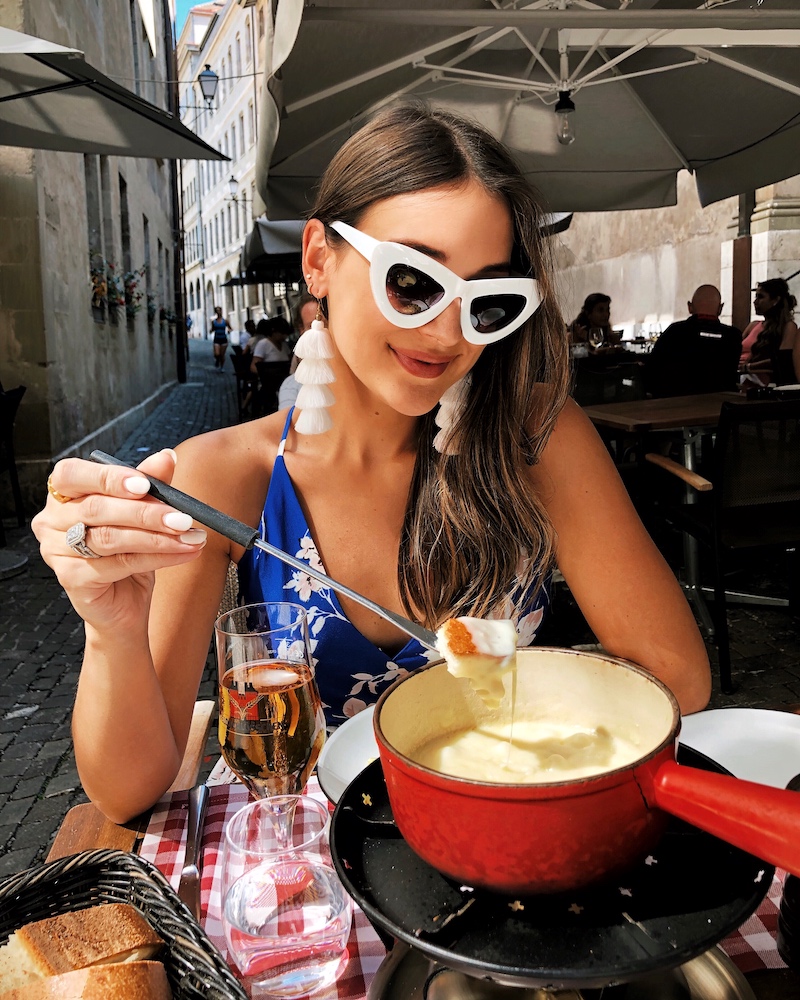 dress | similar sunglasses here and here | similar earrings | similar sandals here and here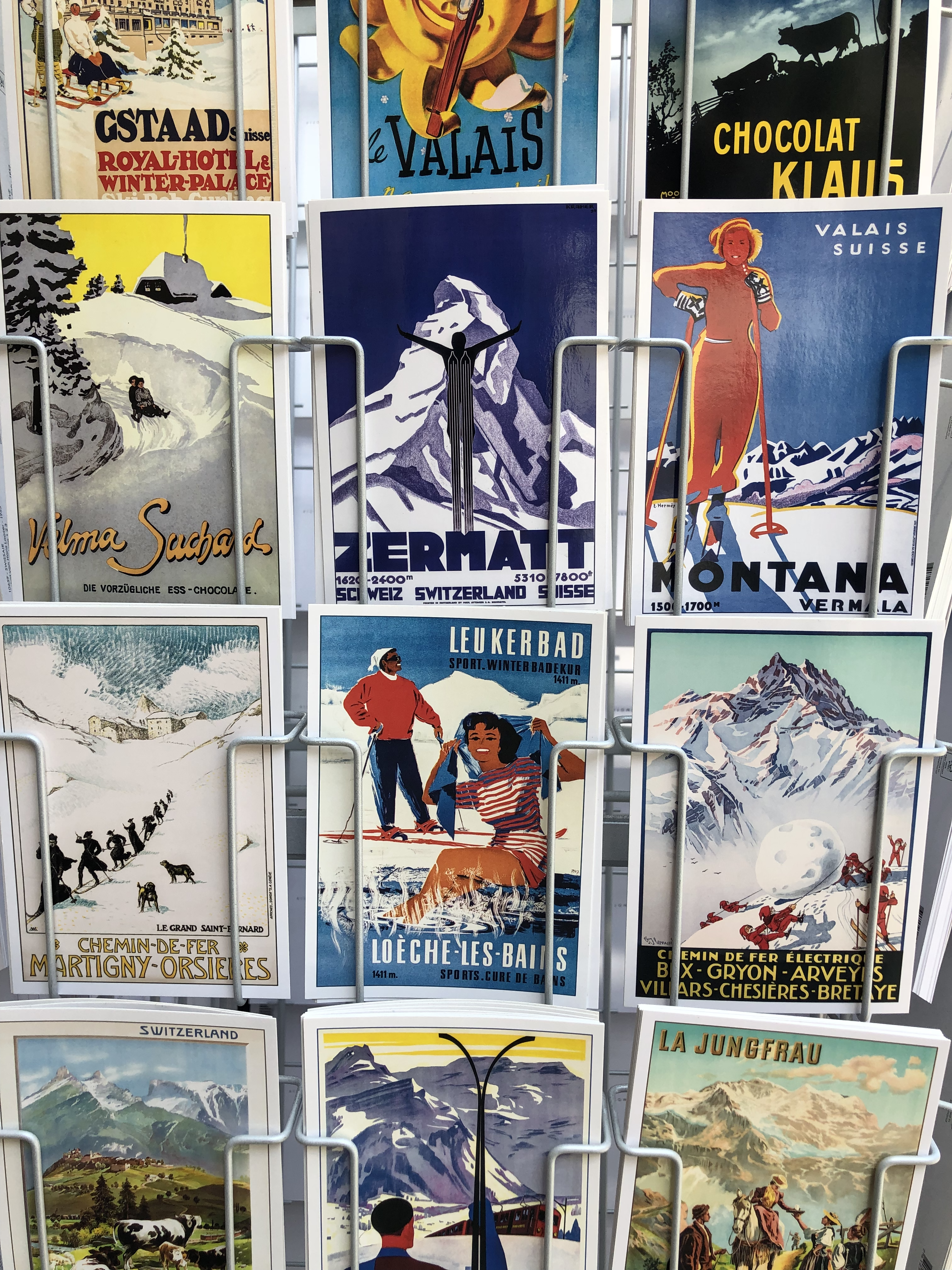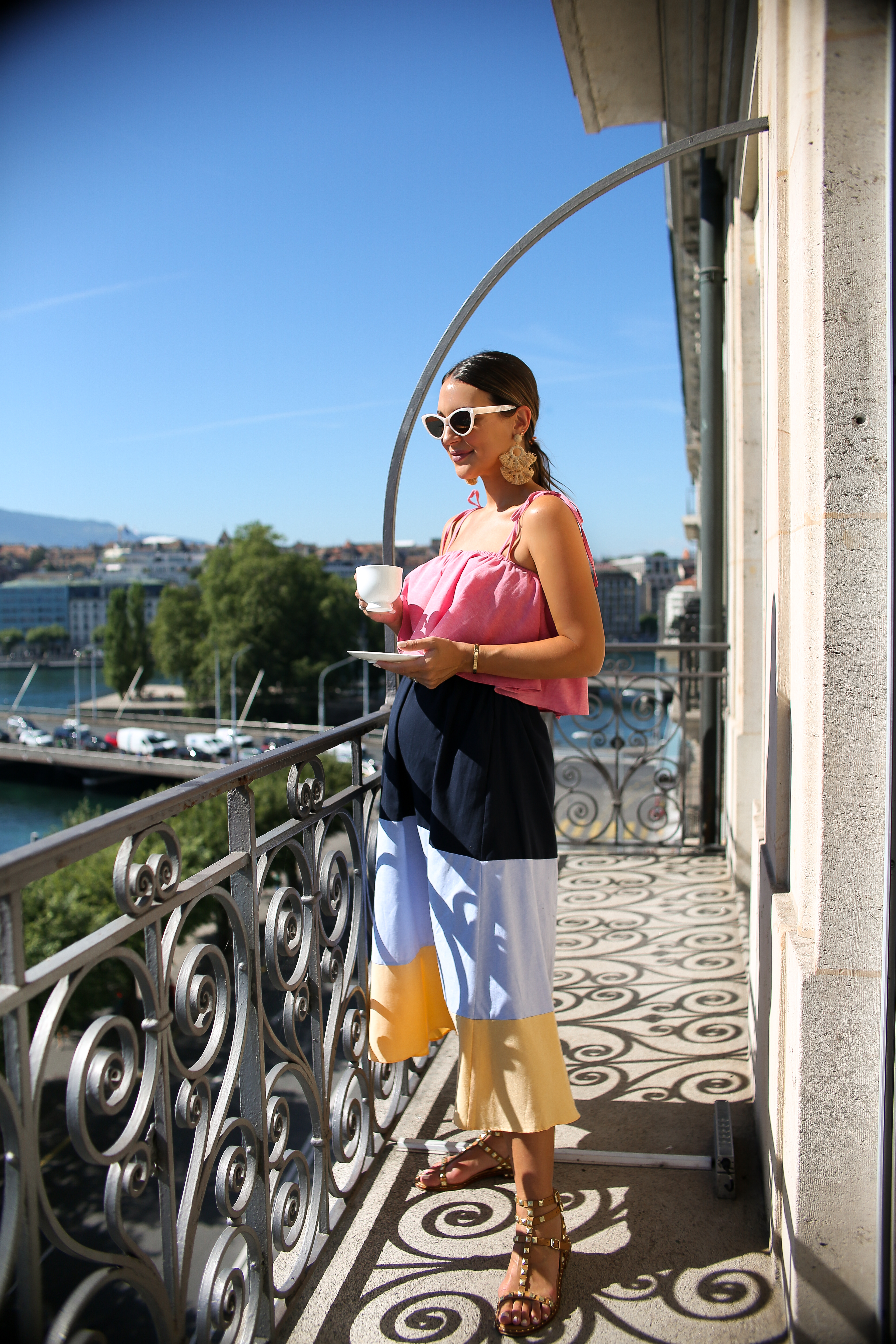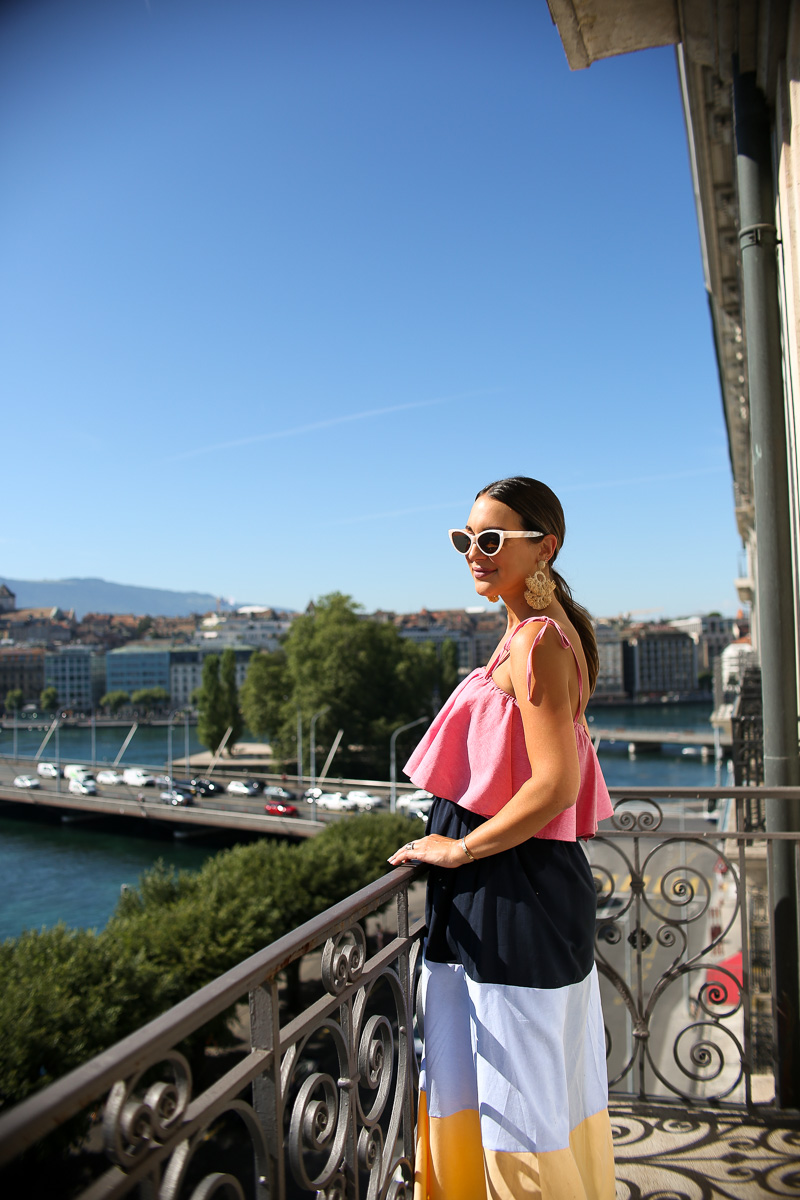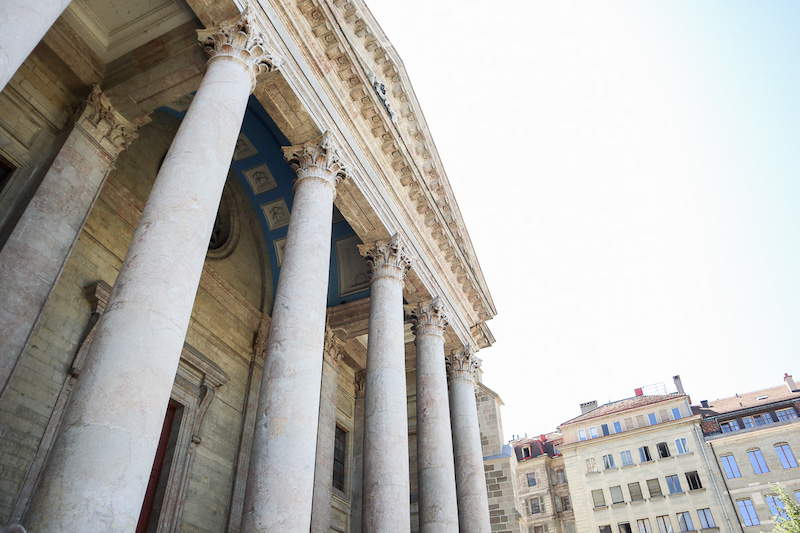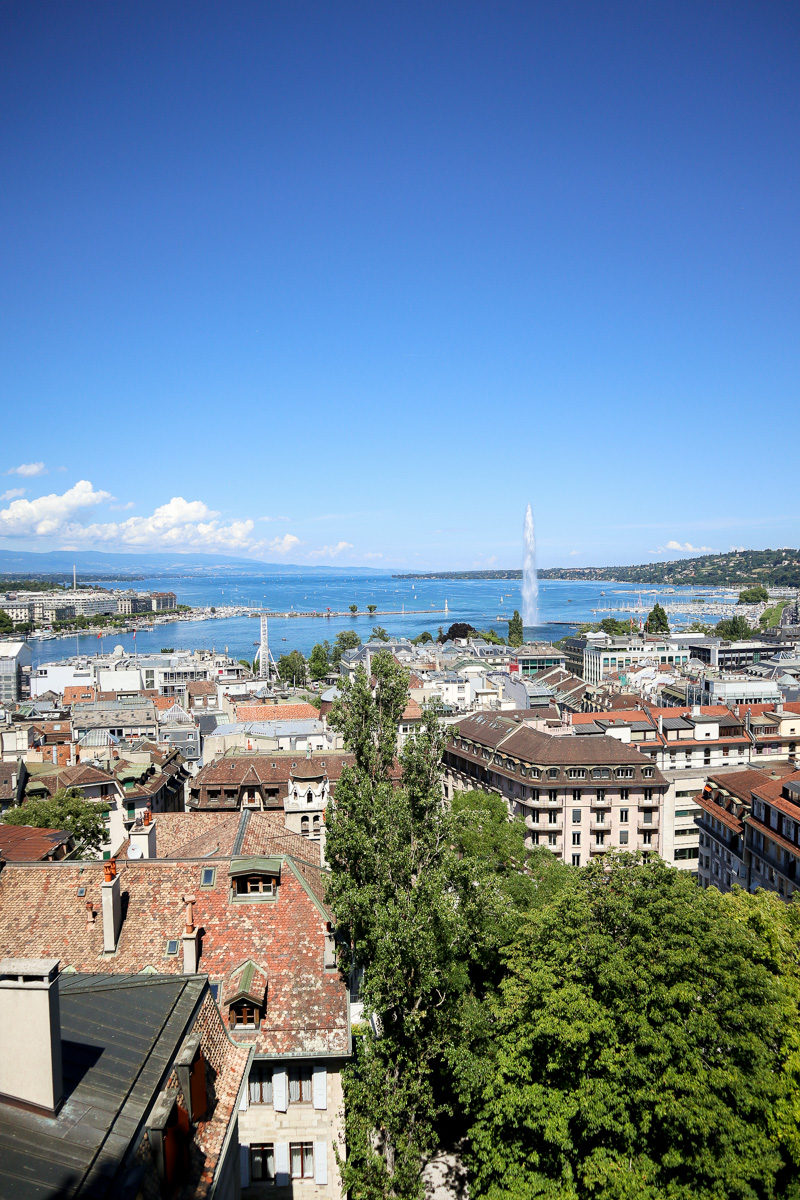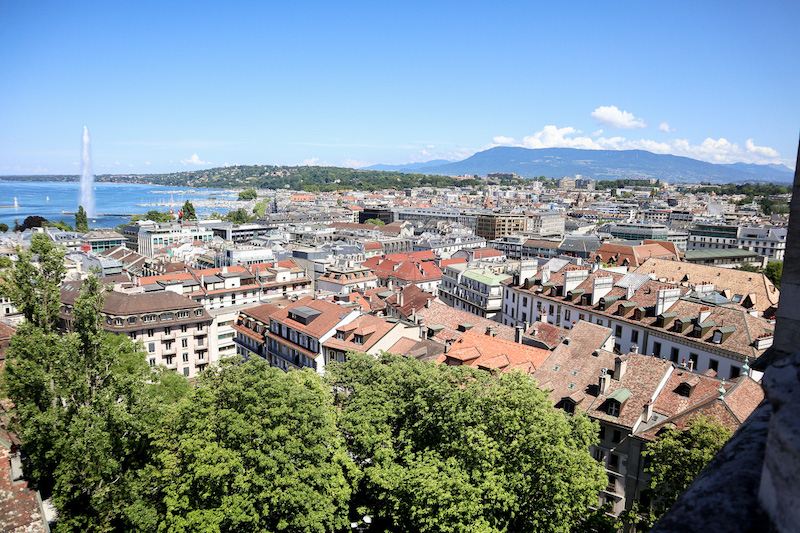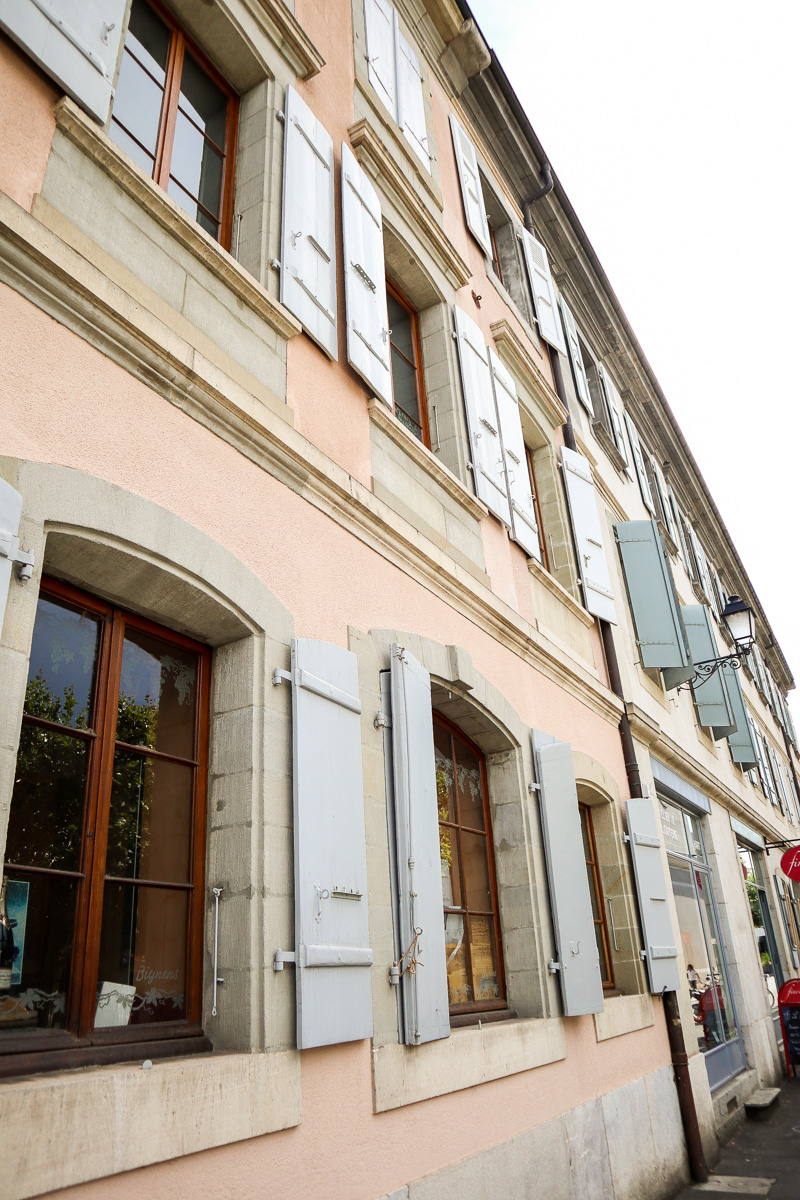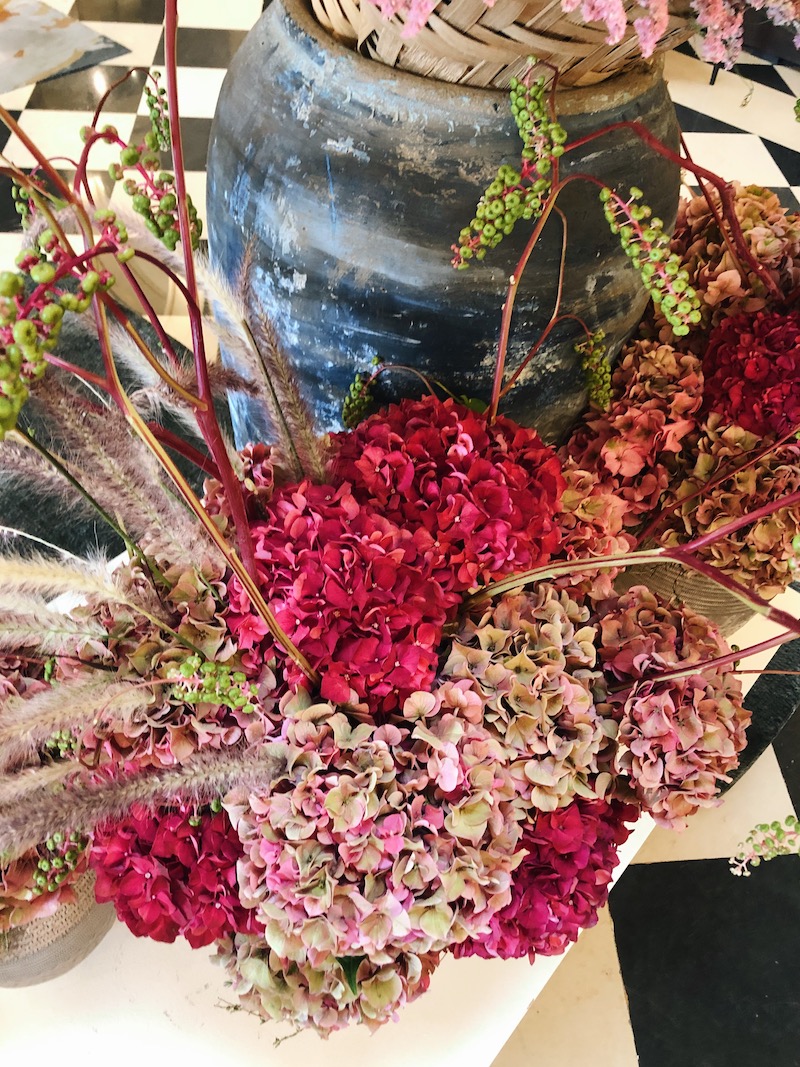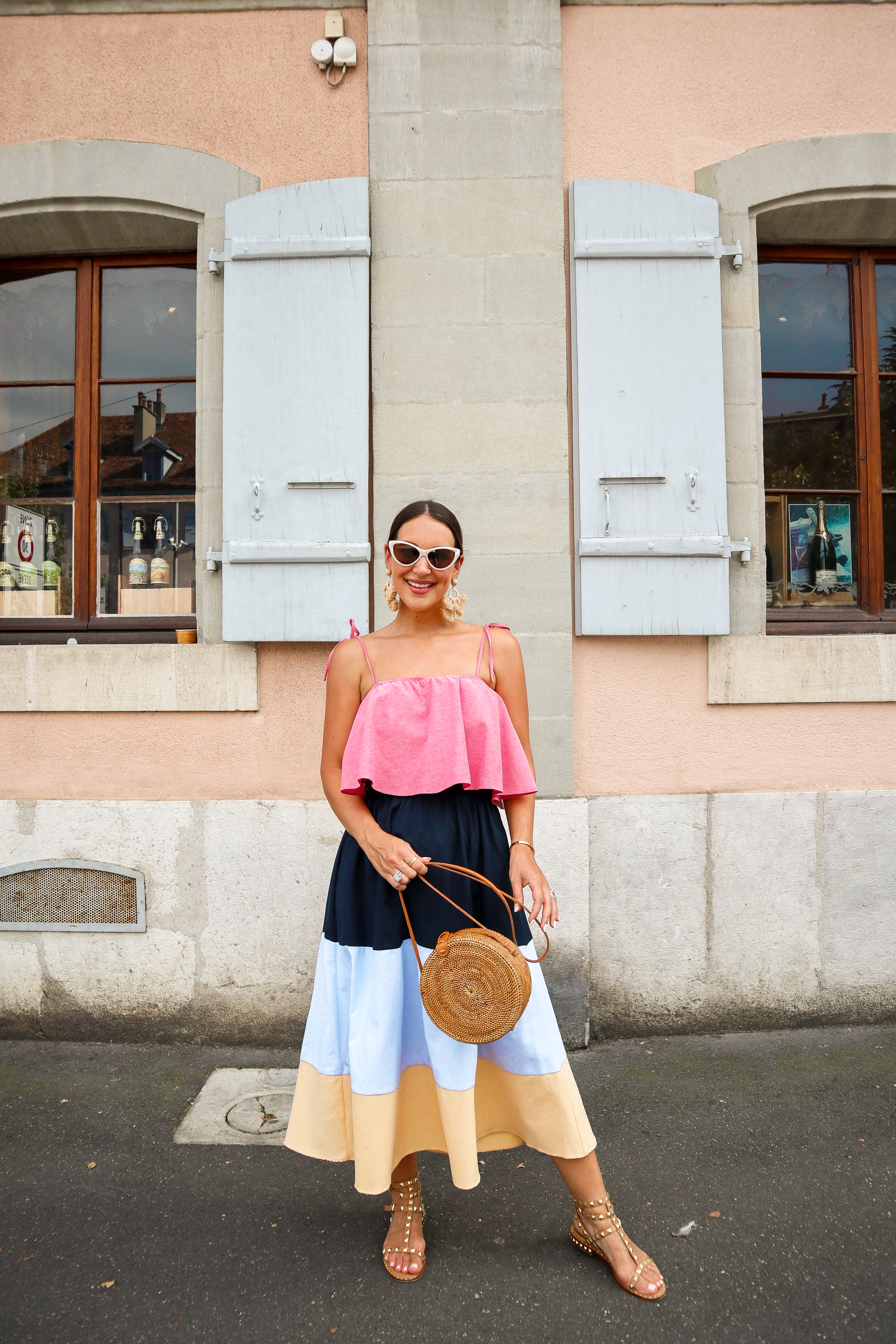 WHERE WE ATE
Living Room Bar & Kitchen | We definitely took more time to relax in Geneva than other cities along our stop because our sore feet had caught up with us… and the hotel was so cozy and comfortable!  We went to Living Room for an early, long dinner and it was fabulous.  Our best meal in Switzerland without question.
Fiskebar | My favorite mocktail from the entire trip to Europe and by far, the coolest bar we popped into (photographed above).  Loved the art, the bar setup, comfortable velvet chairs – a great stop along the lake!
Les Armures Restaurant |  So many of you recommended Cafe du Soleil and Les Armures for fondue, and this little spot is in Geneva's Old Town, so it was so easy to pop into after a day of walking around!  It was so good.  So good that when it first came out I thought, "there's no way we'll eat all of this."  And of course… we did.
ACTIVITIES
Renting Electric Bikes | I rented an electric bike to bike through the countryside on my last visit to Geneva, so I knew it would be such a great opportunity to get off of our feet on this trip.  The Ritz-Carlton concierge was super helpful in assisting us with finding some bikes, and we set off for the day in the neighborhood of Carouge.  I would highly recommend this if you have the opportunity!
Watch Shopping | You can't visit Geneva without doing a little watch shopping.  I wanted to buy Christian a watch to celebrate the finale of his training, and I thought it would be special to pass down to our son one day knowing we purchased it on our babymoon when I was pregnant with him!  We didn't end up finding "the one" in this city… but stay tuned for more on that!
CERN | On our bike riding day, we rode out to CERN so Christian could geek out.  C majored in physics, so this was essentially his mecca, but I loved watching him in his element, just as I was in my fluffy robe at the hotel drinking coffee on the balcony.  Ha!
And that's all she wrote for Geneva!  I have one more post coming on our last stop in Paris, so stay tuned for that!  Thanks so much for reading and you can see more travel guides and posts in the "travel" category of this site.  Big hugs, XO –