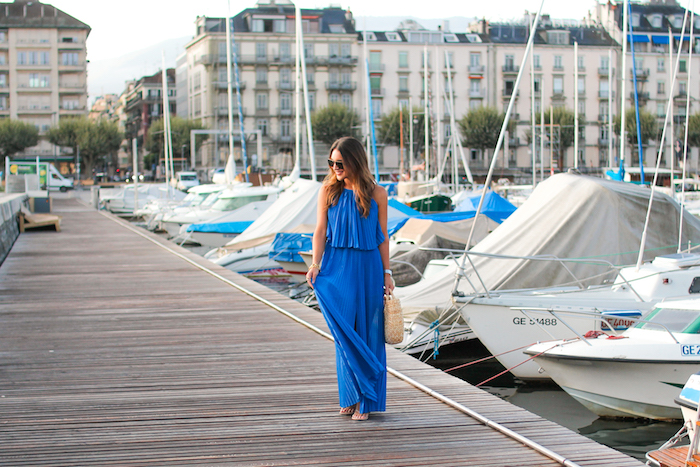 Last week I shared the first post of my recent trip to Switzerland with Geneva Tourism, and today I'm sharing the second half of my trip.  I have had so much fun going through all of these photos – Switzerland is so easy to photograph because every corner is beautiful!
On my third day in Geneva, I woke up early (only three hours of sleep, but it was totally worth it!) to catch the sunrise over Lake Geneva. Every summer, Geneva offers free concerts that begin at dawn, and you can sip coffee and listen to the live music while the sun comes out. It was so gorgeous and spiritual – an amazing experience (and worth getting up early for!).
After that we crossed the lake to turn on the Jet d'eau – the water jet on the lake that is a landmark of Geneva! If you follow along on Instagram, I shared a photo of it here.  It literally reaches 460 feet!  Once it had been turned on, a rainbow appeared.
Then we explored Geneva's Old Town which was absolutely gorgeous.  The architecture of Switzerland is just breathtaking – I could look at the beautiful buildings, shutters and flower boxes all day!  We climbed a spiral staircase to the top of a church in Old Town that had the most incredible view of Geneva, including the water jet! After that, we had a picnic in the park that was so delicious and relaxing. Before we knew it, everyone was lying down in the grass, soaking up the sun.
We moved on to a watchmaking class at Bucherer (photo below). Geneva is actually considered the birthplace of of high-end watchmaking.  It was so detailed and meticulous – now I think I appreciate well made watches so much more.
We ended the day with dinner at Hotel Richemond's Le Jardin – so delicious – I could have stayed at this hotel for a week. No time was long enough!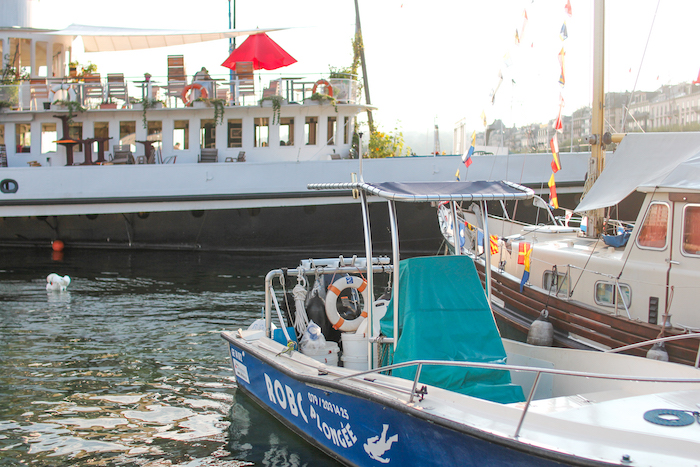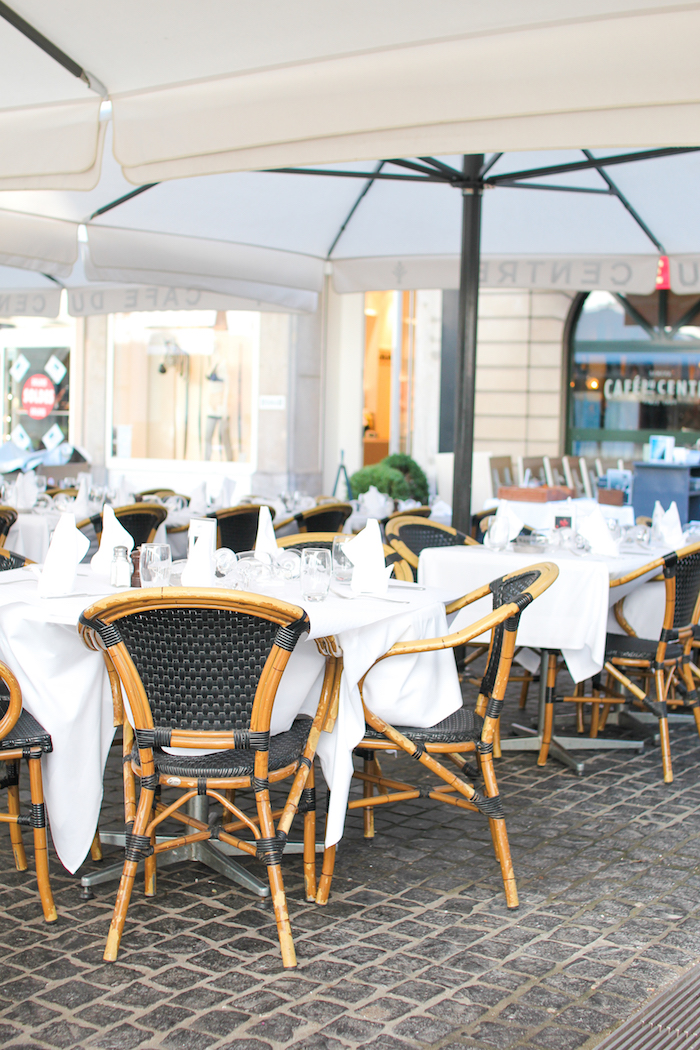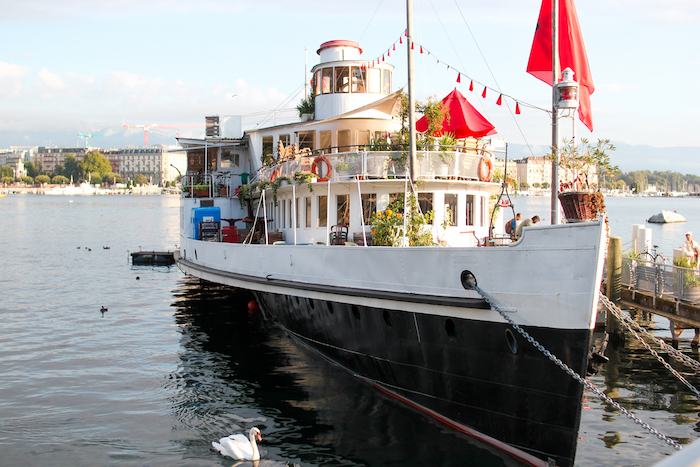 dress | dress | sunglasses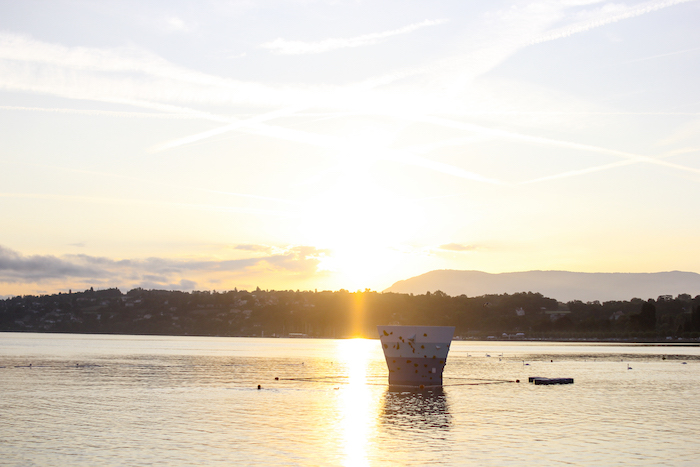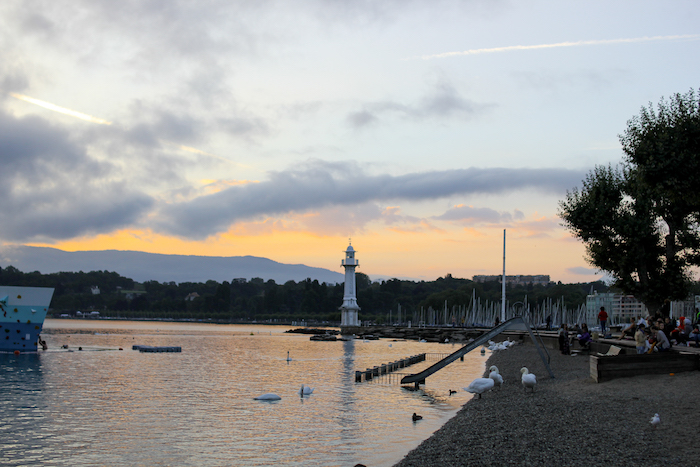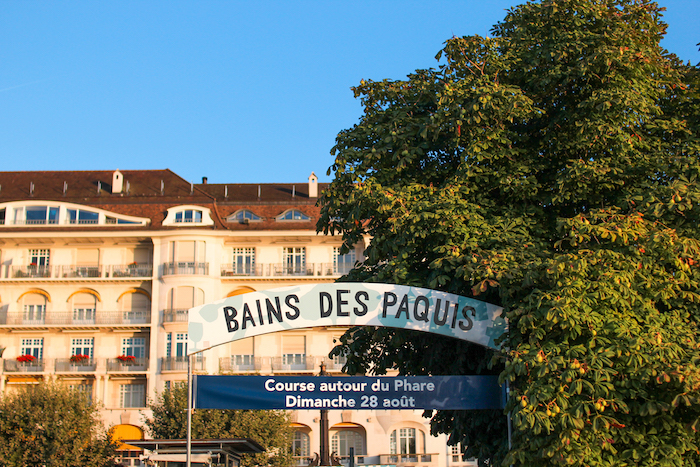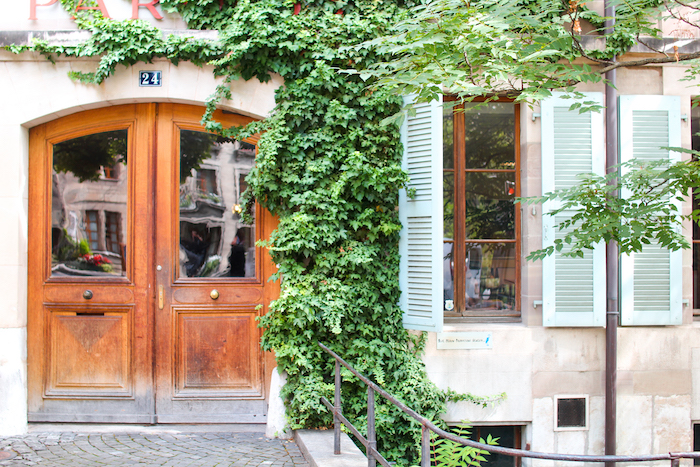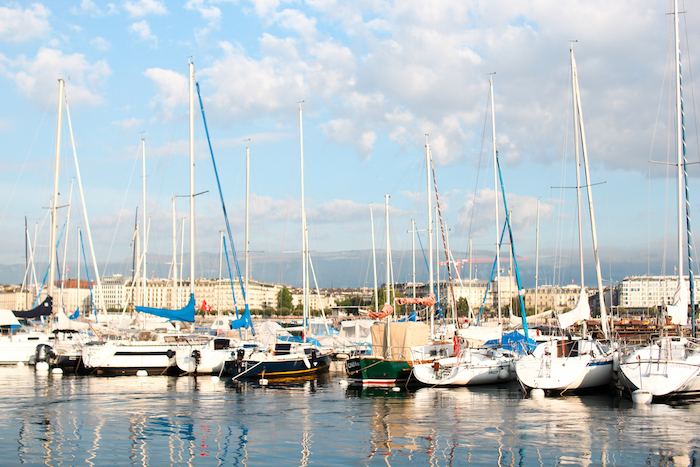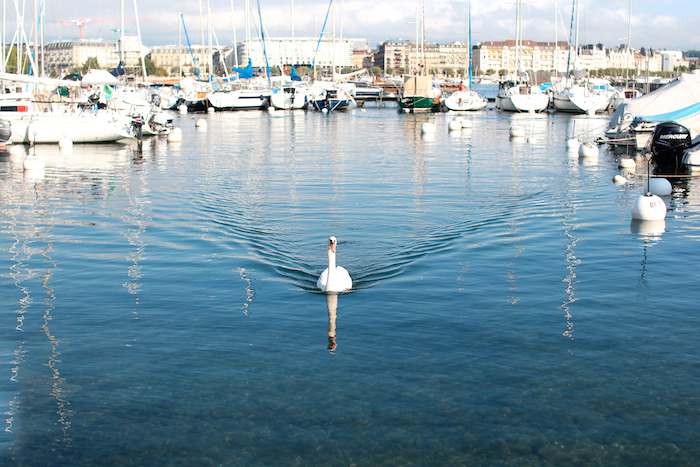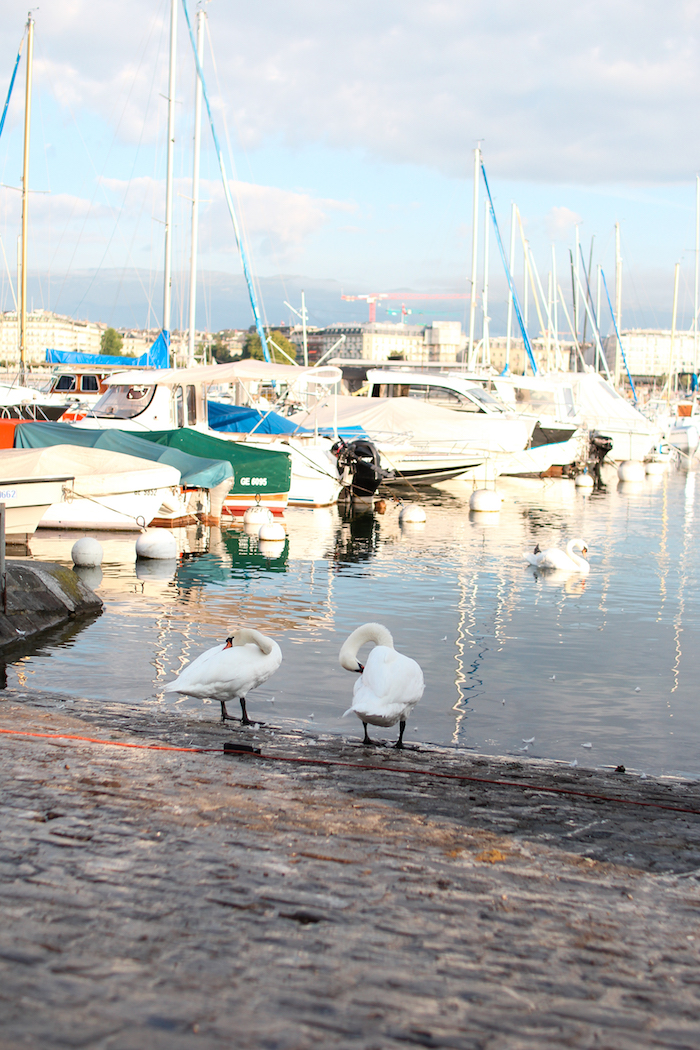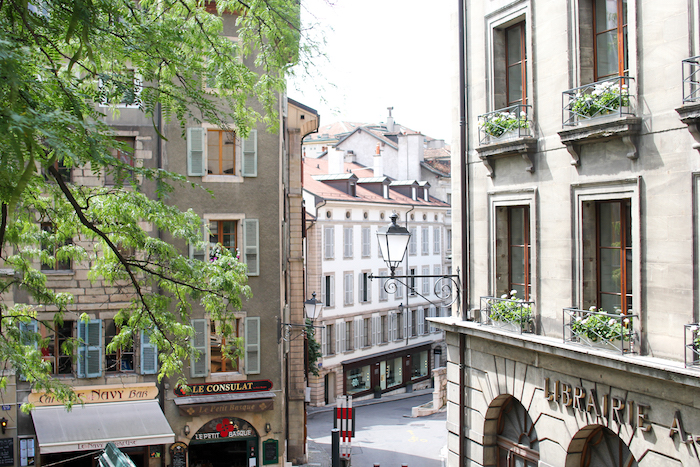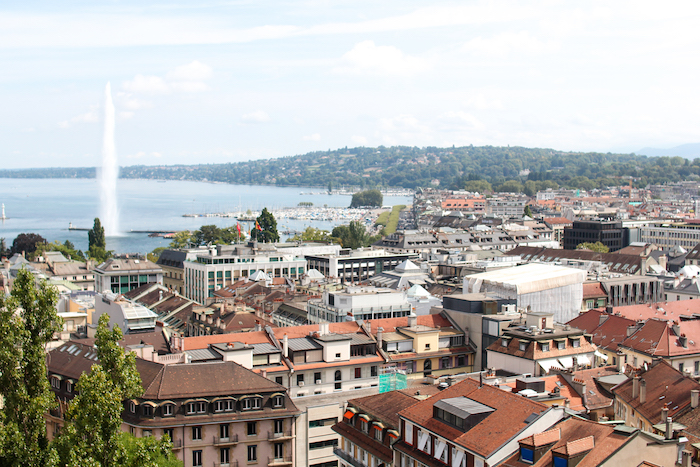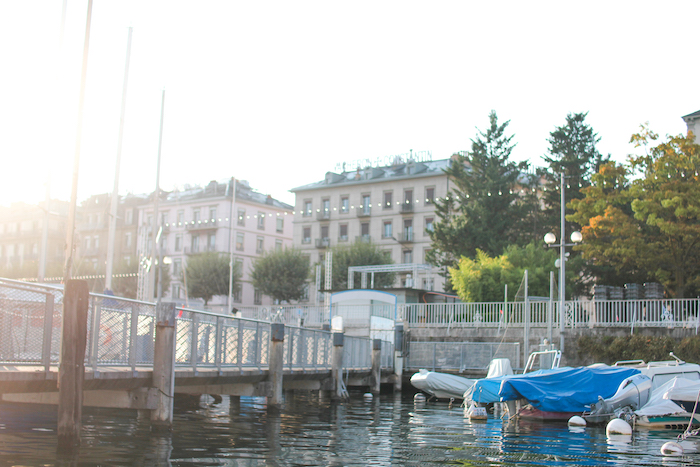 Thanks so much for reading! I loved taking you on a little tour of Switzerland. It was such a magical trip and experience, and I hope that the next time I visit Europe, Christian will be in tow.
If you've visited Switzerland and had any favorite spots that I missed (like the alps – gorgeousness!), I'd love to hear! XO –