I'm so excited to share my first post of my trip to Geneva, Switzerland with Geneva Tourism!  I shared some info about this trip in this packing post, but I had not been to Europe in nine years and was so excited to go back.
The first full day I was there, we walked to the lighthouse on the lake.  There is such a beautiful view of the city from the lake, and I couldn't get over how many white swans were everywhere!  In the morning, they were sleeping – I had never seen a swan sleep and they curl into the tightest little ball.  So as a true tourist, you know I had to take a photo.
We went to Victorinox to make our own Swiss Army Knives, and the whole time I just thought, "Oh if Christian could see me now, he would be so proud!"  After that we walked around the neighborhood of Carouge for the first part of the day, and I couldn't get over how much it resembled Italy. Turns out, it's called "Geneva's small Italy." Each building was more beautiful than the next, and we had lunch at Restaurant du Mont-Saléve. Délicieuse!
The afternoon was my favorite part of the entire trip.  We rode electric bikes to the countryside of Geneva. If you follow me on Instagram or Snapchat (CBLied), you may have seen me compare it to my vision of heaven. Absolutely stunning.  There were sheep, cows, horses, geese and pigs roaming fields (just as they should be). There was the largest field of sunflowers I've ever seen.  We even biked to France (you'll see the little hut with "beinvenue" toward the bottom of this post)!  We stopped at a local winery, and the view of the countryside was breathtaking.  You guys love how much I enjoy biking around Orange County on my little beach cruiser, so this was my dream afternoon!
We had dinner on the lake at Brasserie des Halles de I'lle as the sun set, and walked back to the beautiful Le Richemond hotel under bistro lights beside the lake (can we talk about the darling macarons they left in my room?).  I think any trip where you don't have to plan and can just follow along is the mecca in my book, and Caroline and Kristelle of Geneva Tourism couldn't have been better hostesses.
One of my favorite things about the Swiss is how peaceful and respectful they are.  So much of the country is based on the "honor code." For example – you don't have to show your bus, train or trolley pass every time you hop on, rather they trust that you are truthful and have paid your way. The same policy goes for newspaper sales.  How amazing that there is still a community with people whose core values and intentions are honest. Geneva is known for this state of mind, and it's been called the "Geneva Spirit."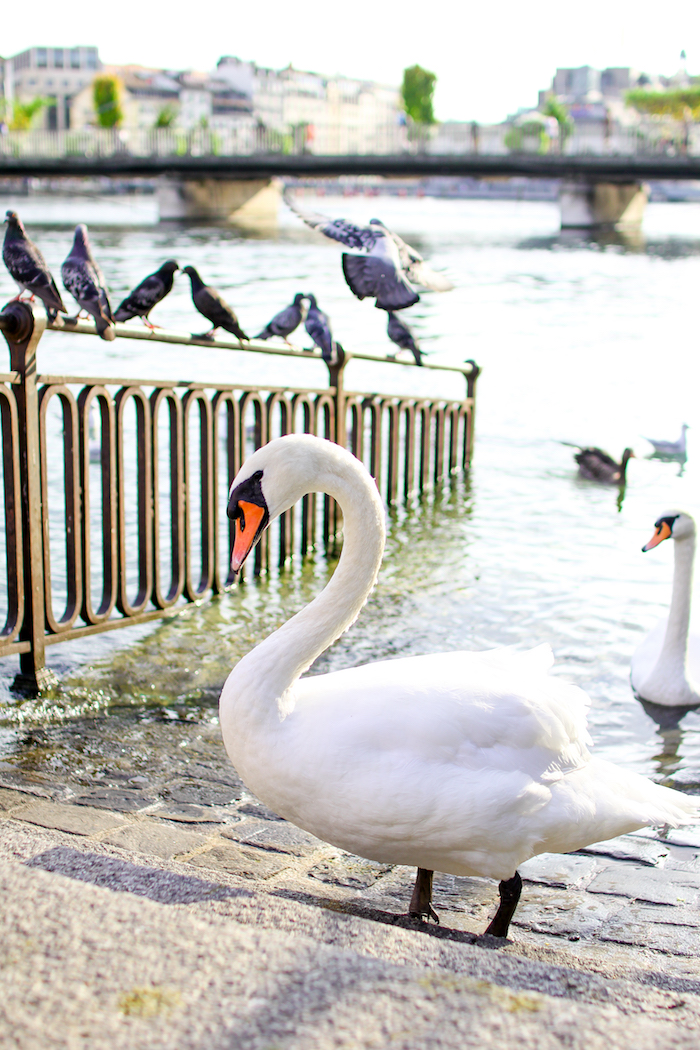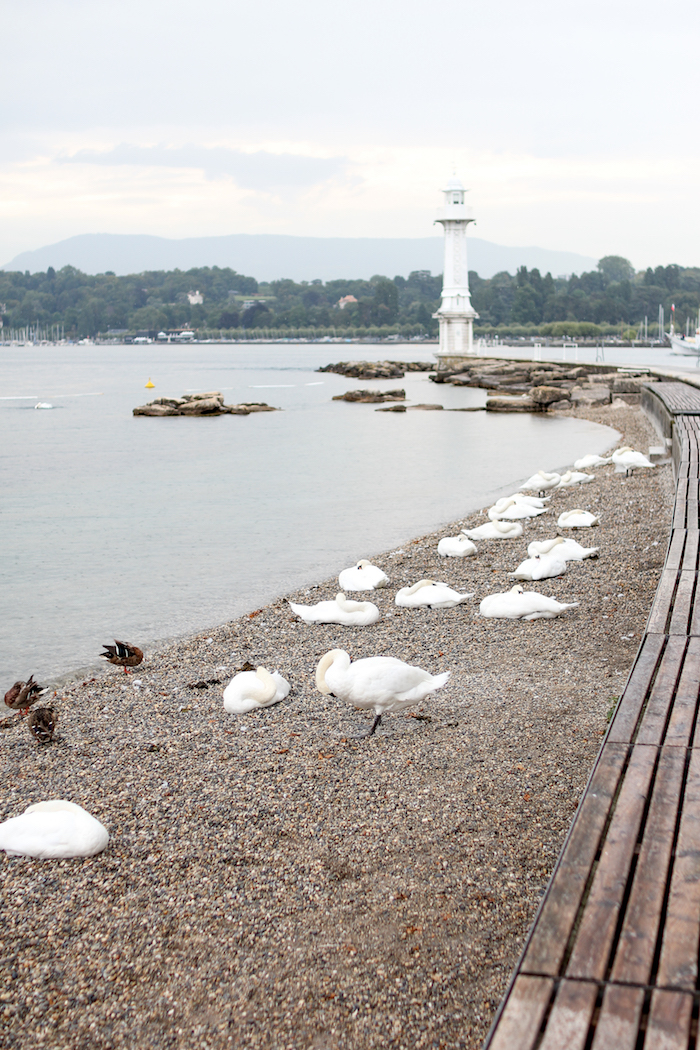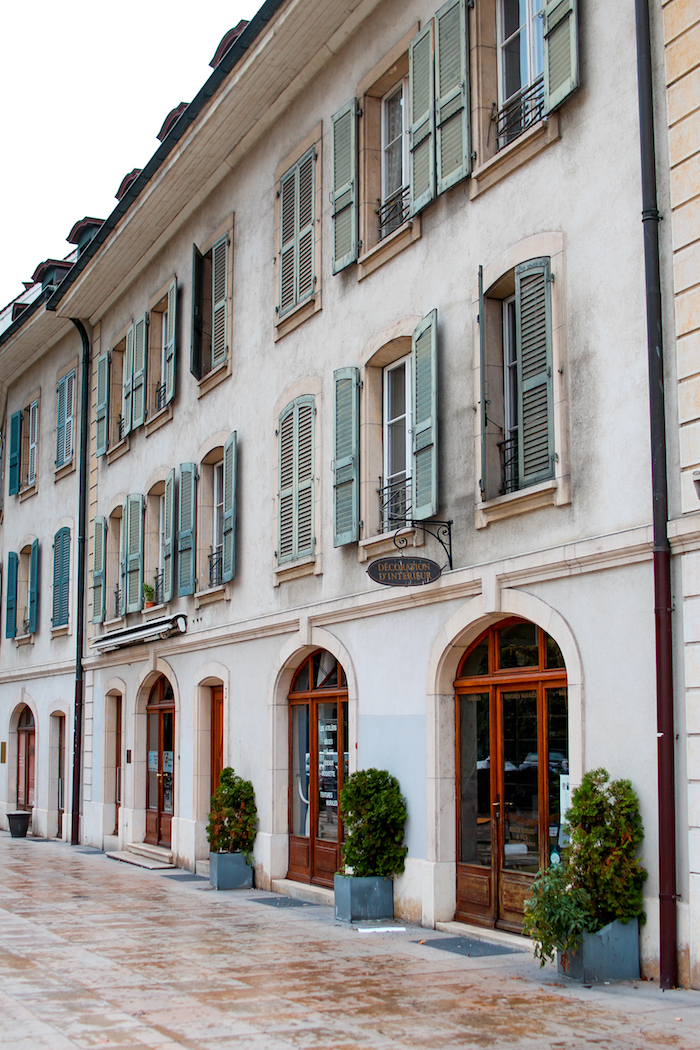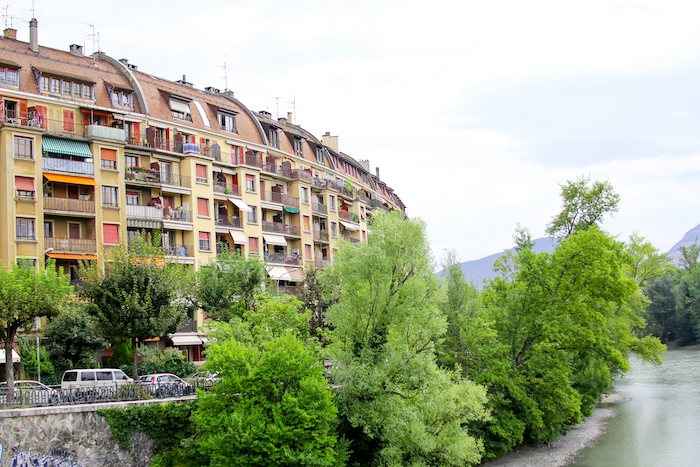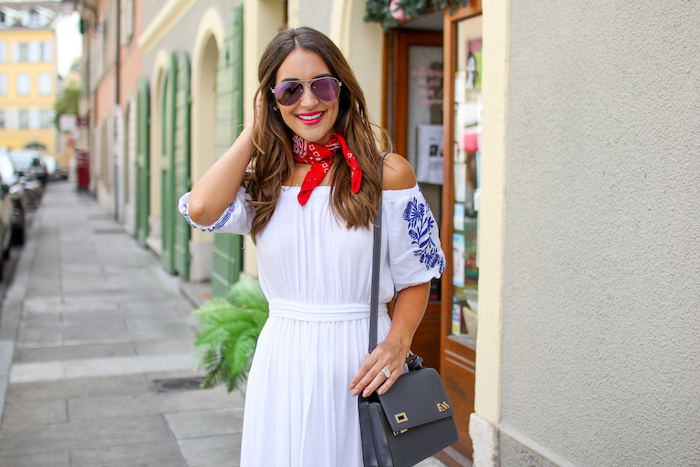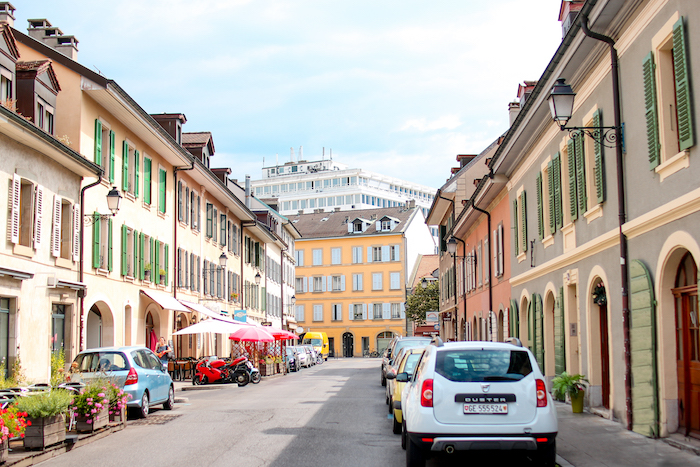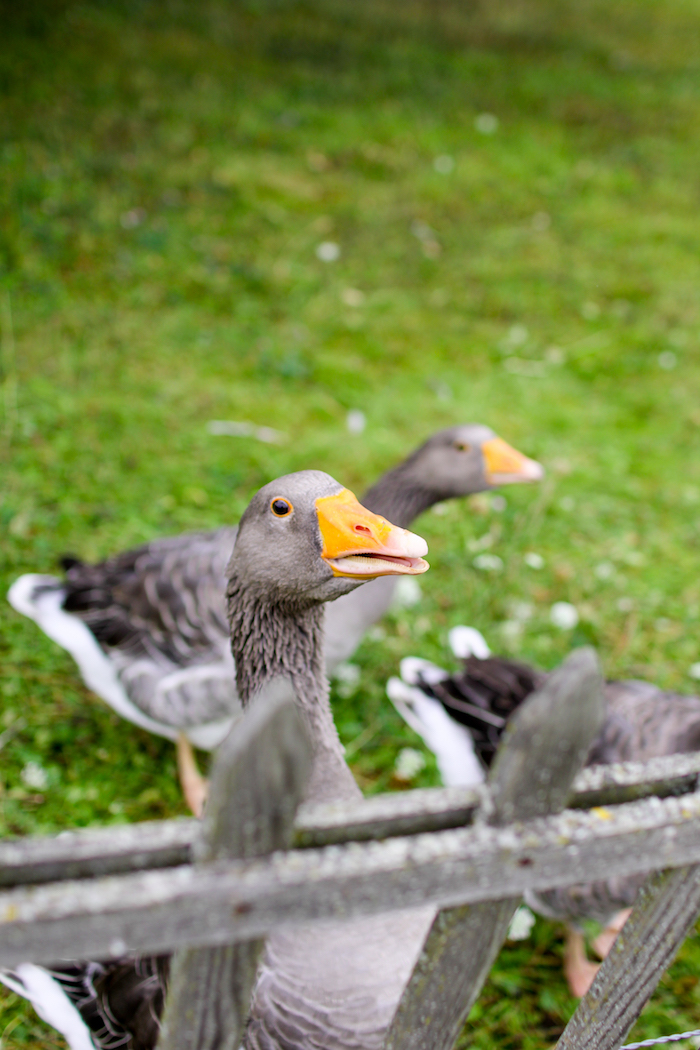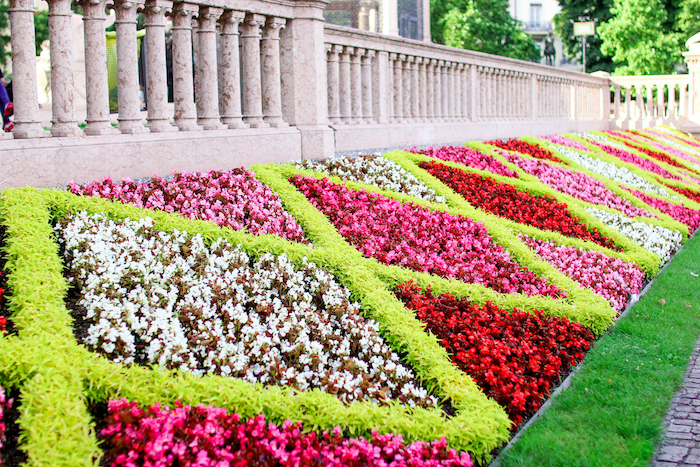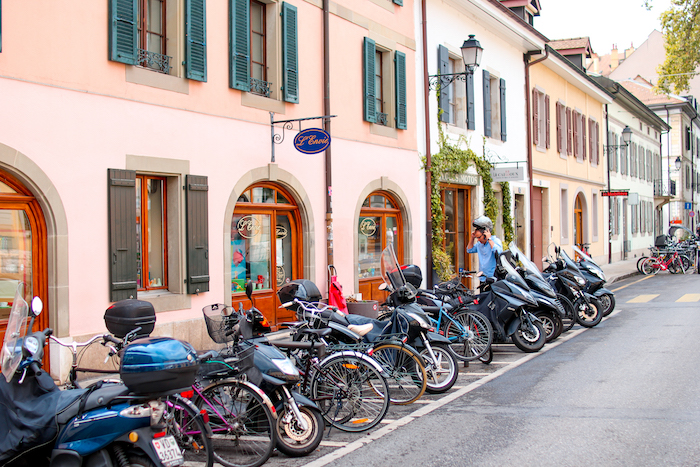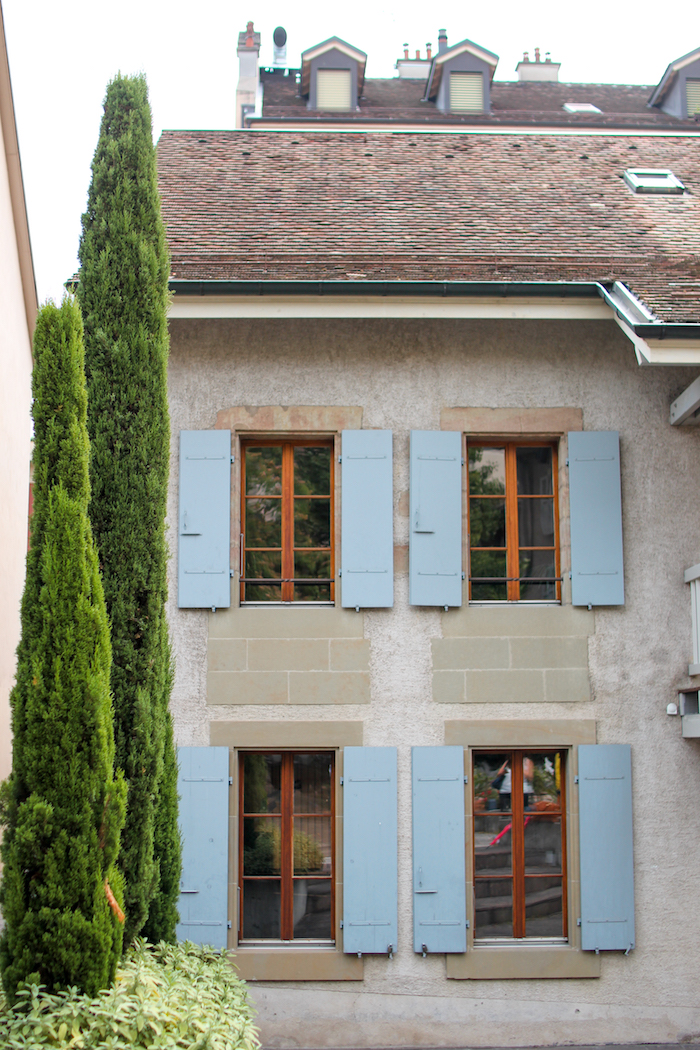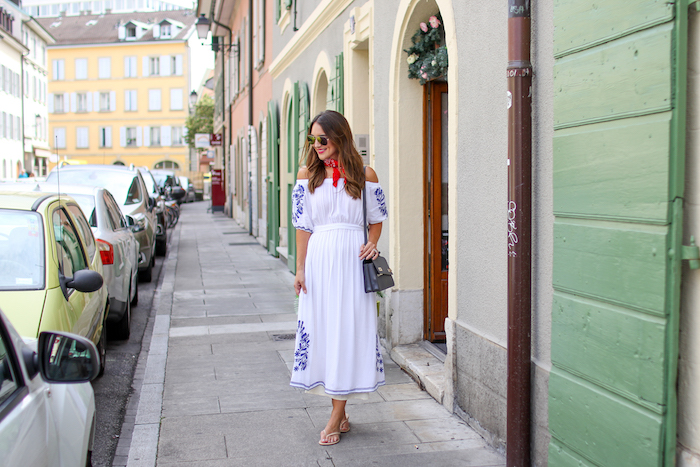 dress, similar style here | bandana | sandals | bag | sunglasses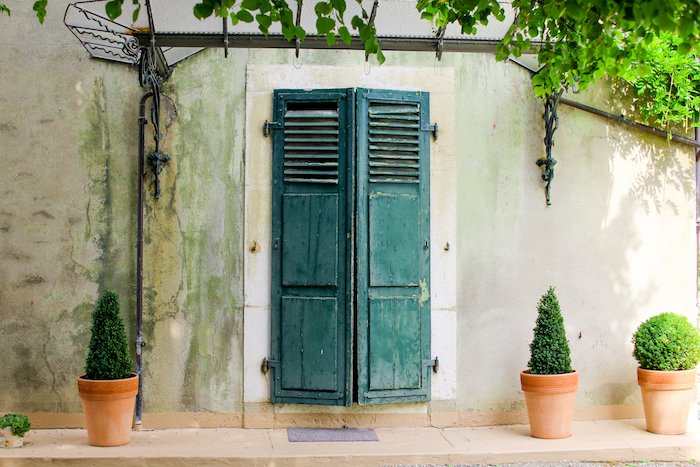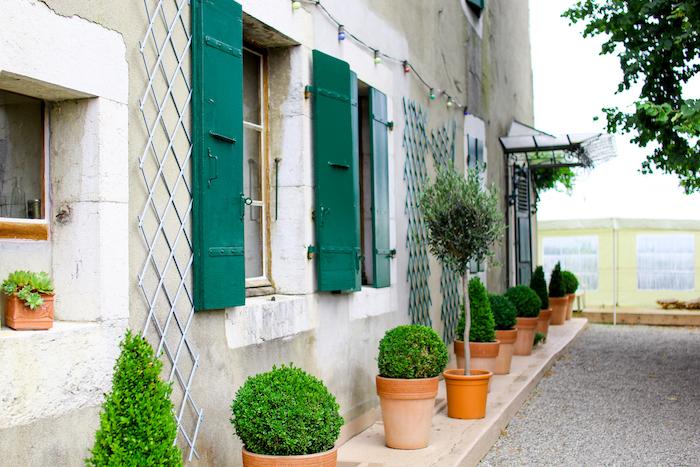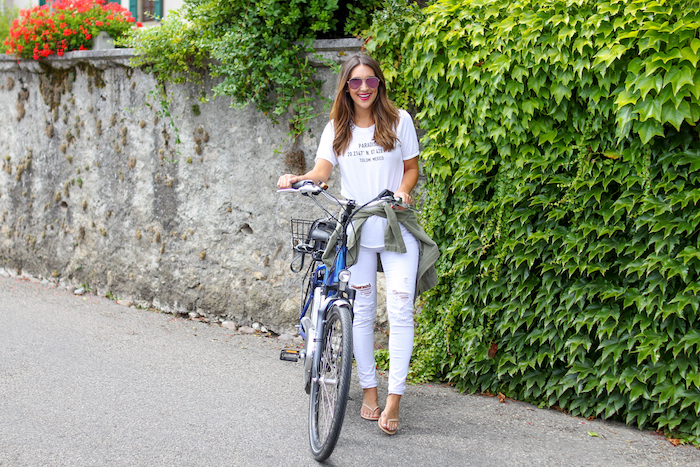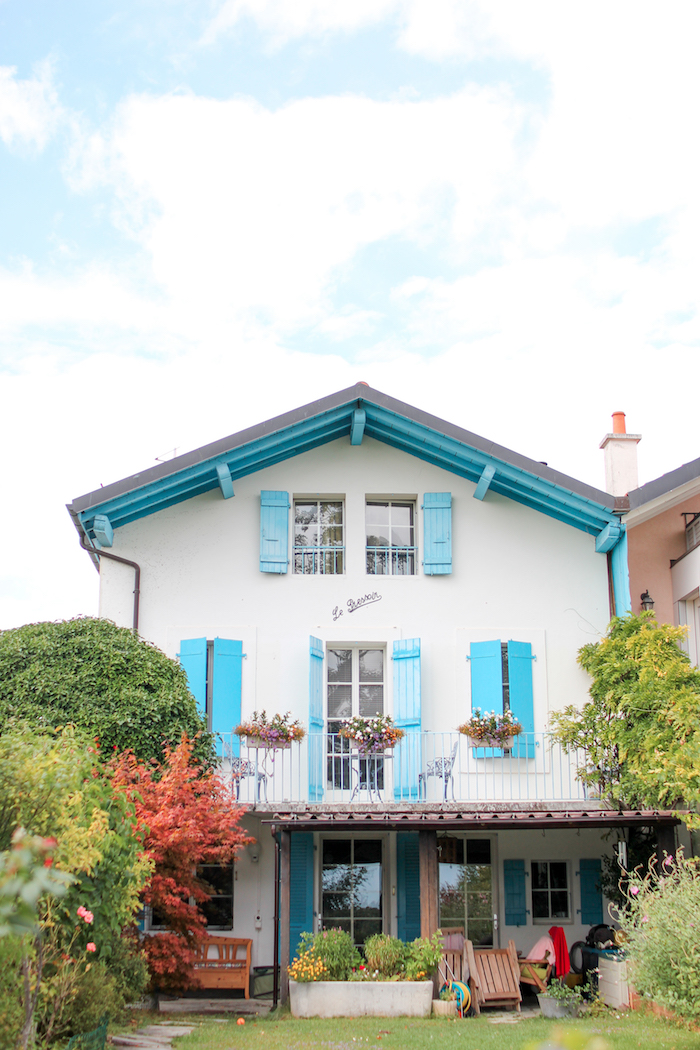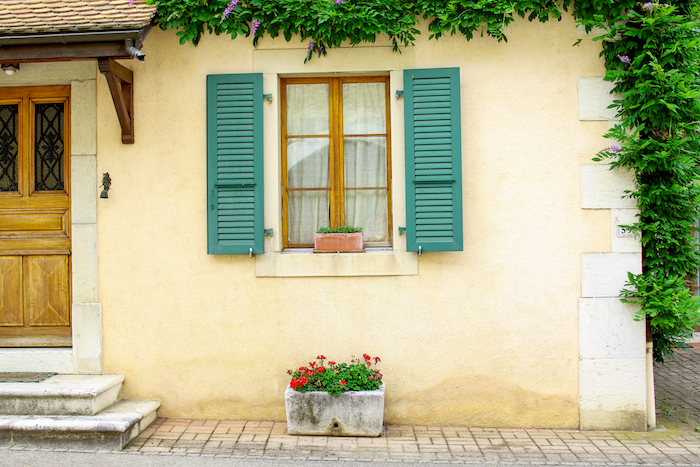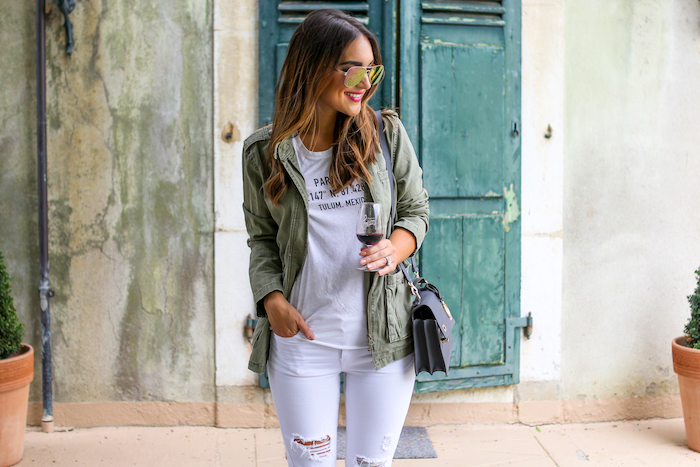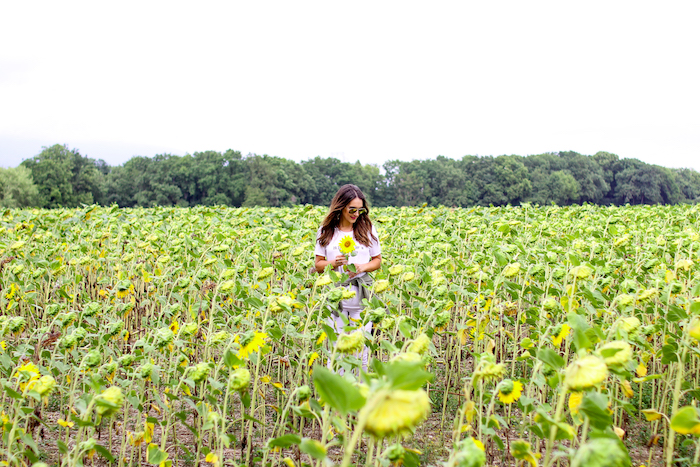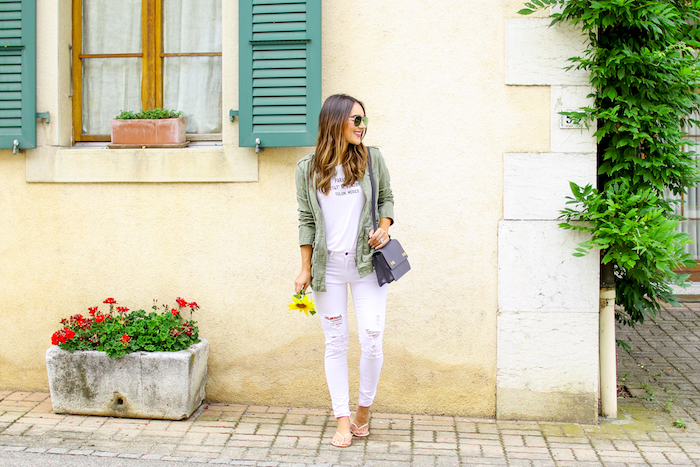 jacket | similar tshirt | denim, similar style here | sandals | bag | sunglasses
similar tank | denim | sandals | bag | bandana | sunglasses

Thank you so much for reading! I LOVED reading all of y'alls comments about your trips to Switzerland and hearing about your favorite things!  Part two of this trip will be on CBL next week, so there's still more fun stuff and recommendations to come.
Thanks so much for reading! XO –