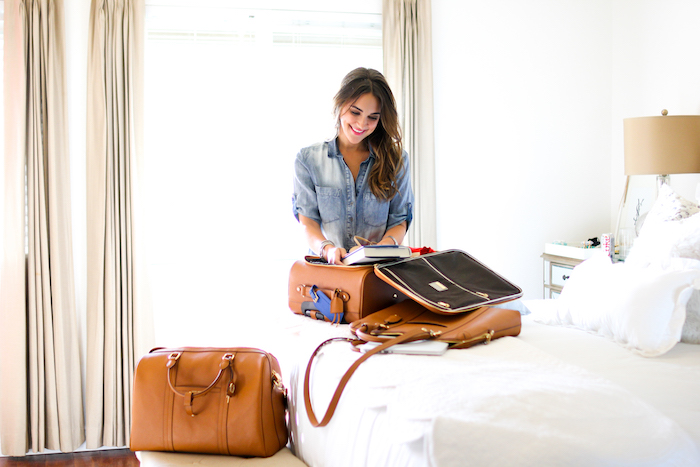 Christian and I knew we wanted to travel as much as possible when we got married, and when we moved to California six months after we were hitched, it made it even easier to take weekend trips to places we had never been.  I've now been working on Carrie Bradshaw Lied full-time for almost a year, and it's made the opportunity to travel much easier. Even when it means I have to leave Christian behind because his schedule is not as flexible (insert sad face).
Last week I teased that I was heading on an international adventure soon, and today I wanted to share that I'll be heading to Geneva, Switzerland to explore and share my experience with all of you! I will be traveling with the Geneva Tourism. While I visited Zurich almost ten years ago, I know there is so much more of Switzerland to see.
I am sharing some of my tips for packing light – the more I travel, the more I learn, so scroll down for my best advice!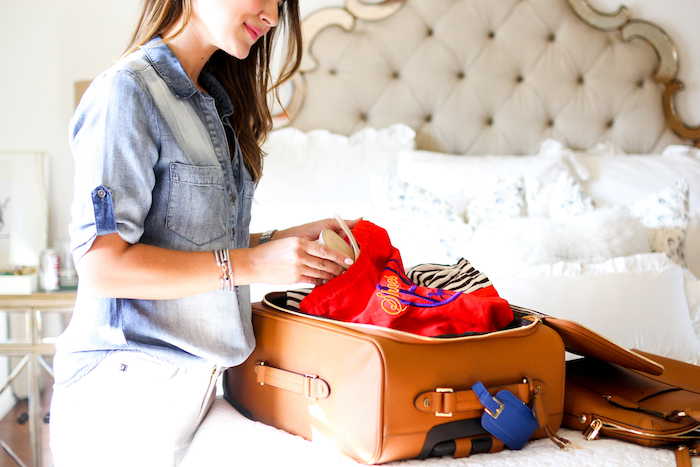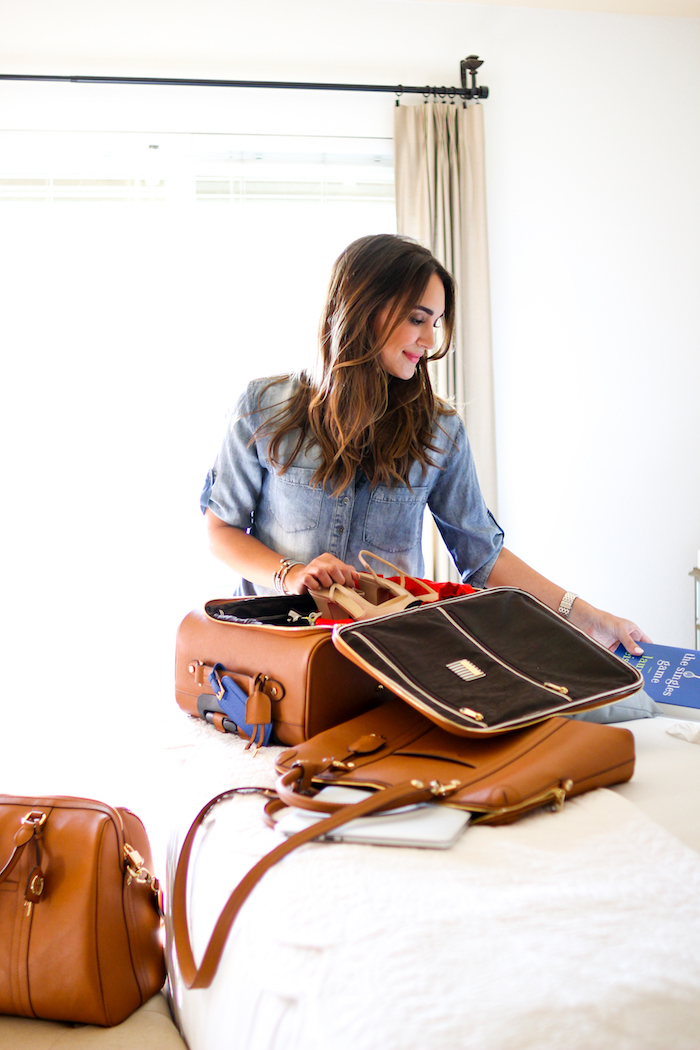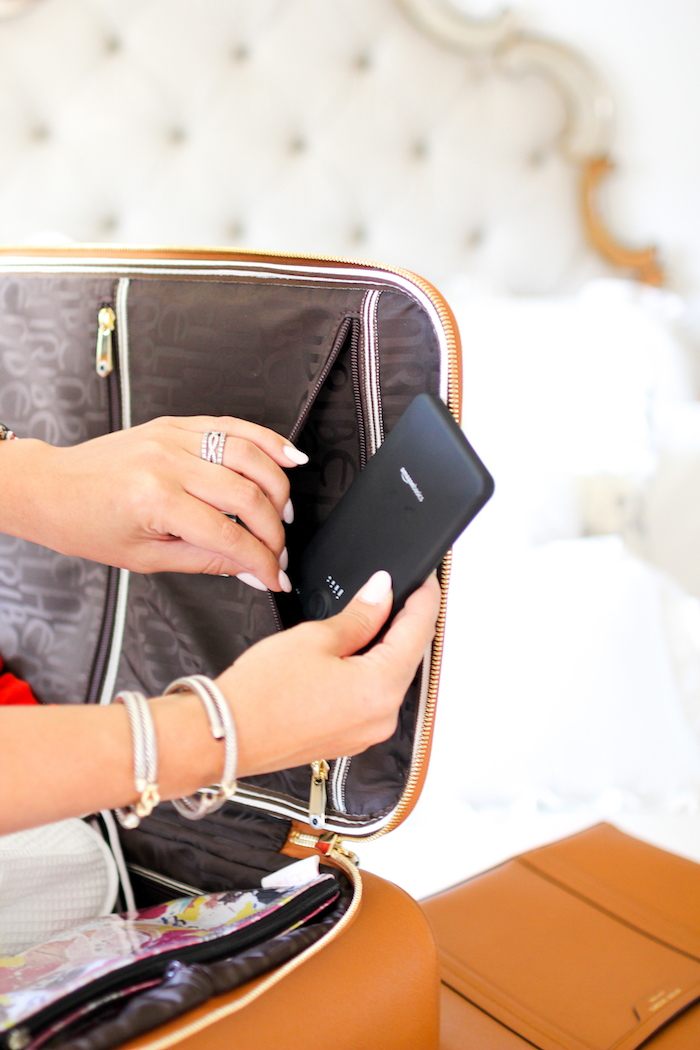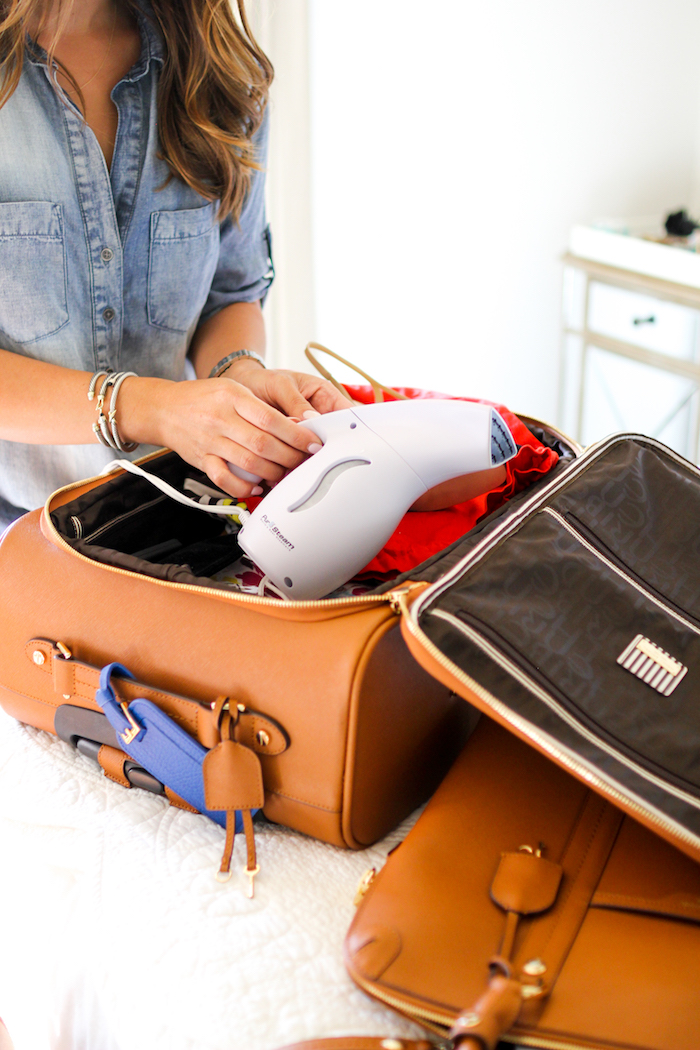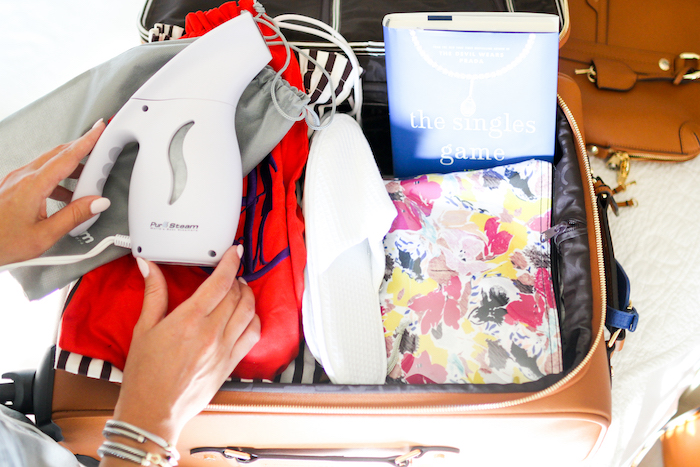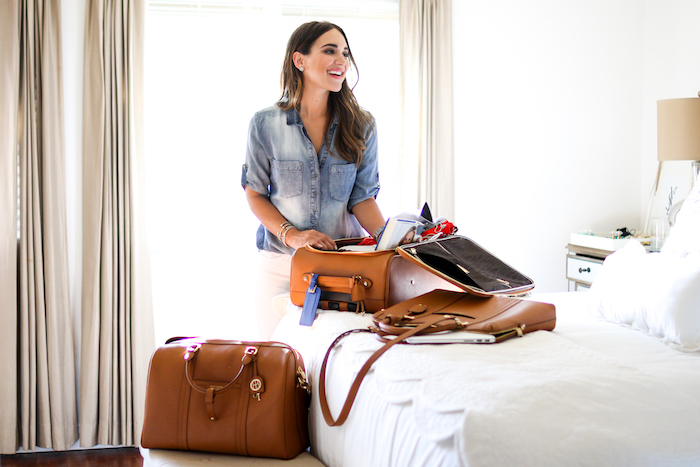 1.  Plan Ahead 
I plan out every outfit ahead of time.  This means it might take me longer than most to pack, BUT I am almost always fully prepared for my travel days and don't have to spend time thinking, "what am I going to wear today?"  It also eliminates packing unnecessary items that I don't need and that will take up extra room in my suitcase.
2.  4-Wheel Suitcase 
I used two-wheeled rolling suitcases foreevvvvveerrr, until my large, checked luggage wheel broke and it was time to replace it (I always go with Samsonite or Travelpro for checked luggage).  I replaced it with a four-wheeled Travelpro, and it made my two-wheeled rolling carryon feel so heavy once I had to pull it again!  I knew when it was time to replace my Hartmann carryon, four wheels was a must.  This new Henri Bendel lady just glides without putting any strain on your upper body.  It's a major upgrade, and I am so excited to start traveling with it!
3.  Protective Cover
If you're going to have nice luggage, you  have to think about how you will protect it in different scenarios. Now that everyone carries on, I like to be prepared if I have to check my bag at my gate, and a protective cover can mean everything! This Henri Bendel piece comes with one, but if yours doesn't – don't fret, Amazon has tons of great options. I keep it rolled up in my suitcase just in case I need it.
4.  Shoe, Lingerie and Laundry Bags
I've used these since high school, and it's a no-brainer.  Who wants the bottom of their dirty shoe to be right next to their underwear and pajamas!? I separate all my items – shoes, undergarments, dirty laundry, jewelry, etc.
5.  Slippers 
When I stay at a hotel with disposable slippers, I usually stash the extra pair and keep them in a shoe bag to take on my next trip.
6.  Portable Battery Pack
Christian upgraded me to this cell phone battery charger for my birthday, and it's my new bff! I had a mophie that provided one full charge, but this one packs 5.8 charges and has two ports to charge multiple phones at once.  I never travel without an extra battery pack!
7.  Great Book(s)
I mean… this doesn't need an explanation.  I'm currently reading The Husband's Secret, and when I'm done I'm moving onto The Singles Game!
8.  Travel-Sized Steamer
I don't go anywhere without this guy. My old steamer recently broke after a faithful seven or eight years, and this one is so small, much lighter in weight and steams really well.  If you're looking for a small handheld steamer, I would highly recommend this one (and it's only $30).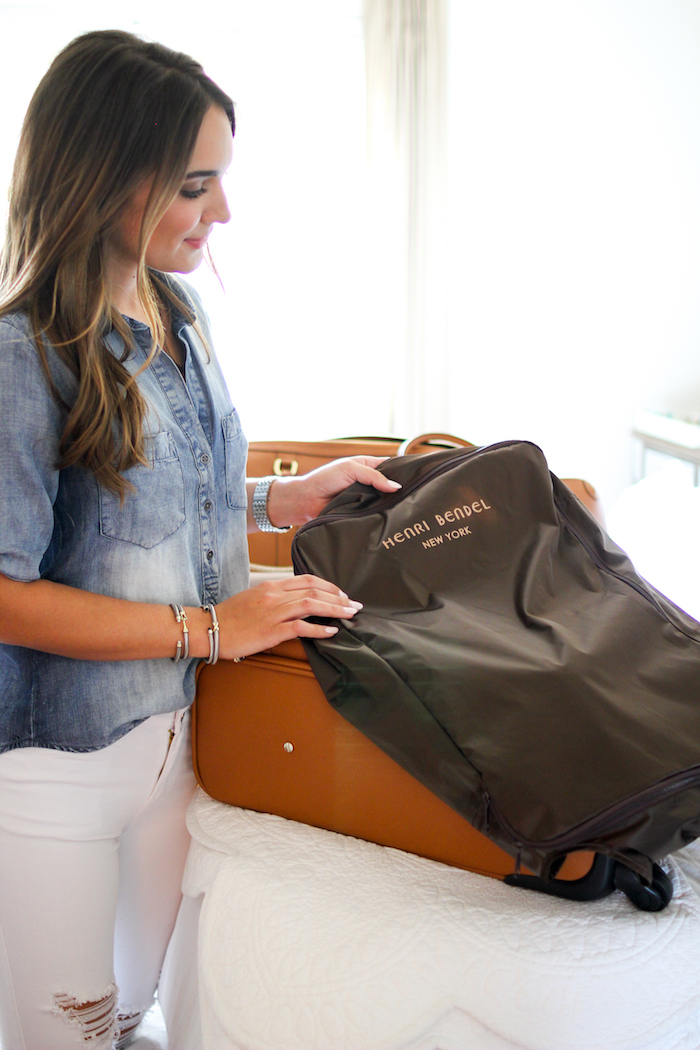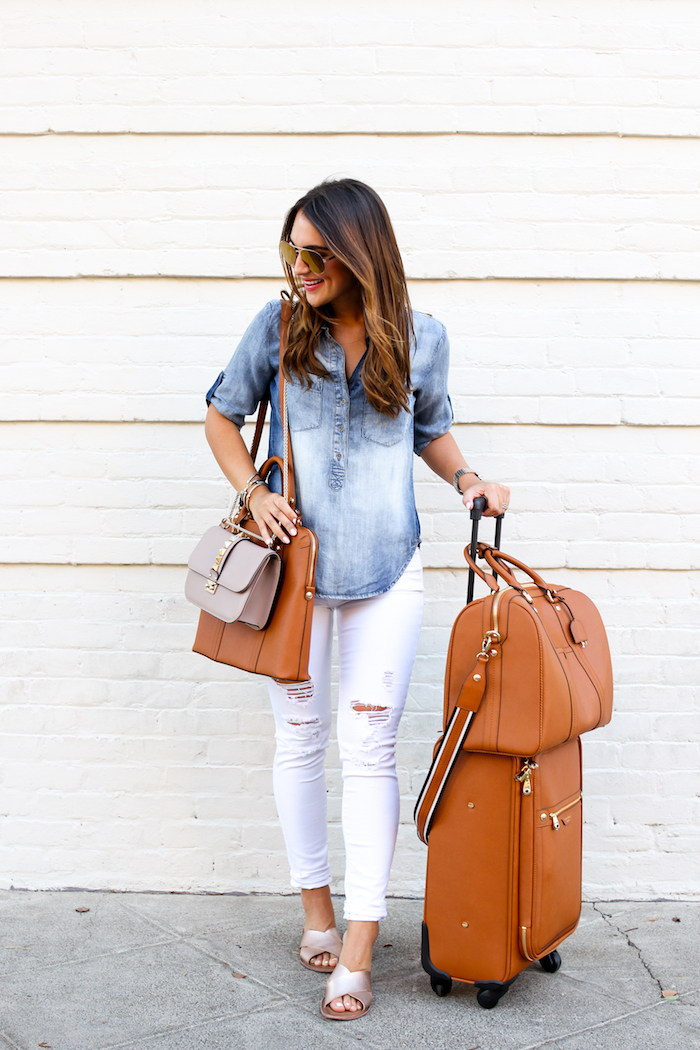 Have any travel tips that I missed? Do share!
Thanks so much for reading! And I can't wait to share my adventures in Switzerland with you guys – XO –