– finding these barely worn Sophia Webster Angeline heels at a consignment store for 1/4 of the price-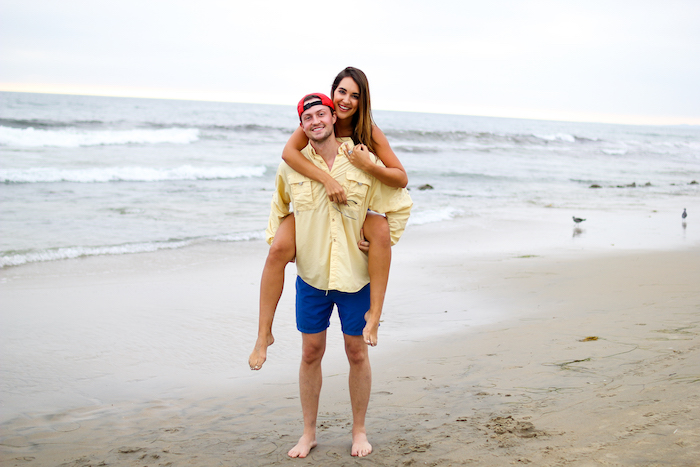 – a beach day with my favorite guy –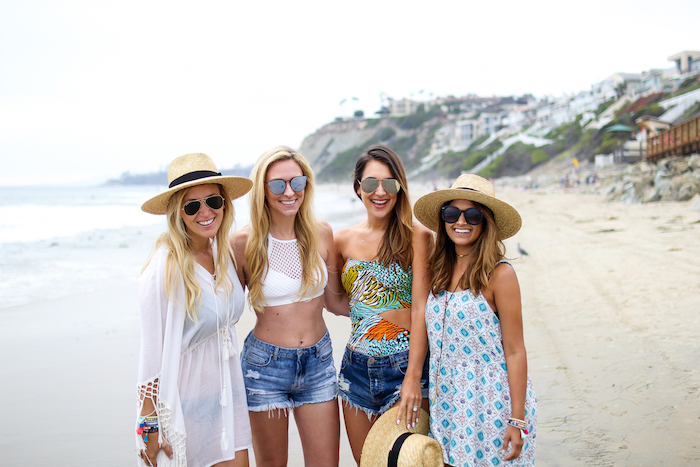 – and some of my favorite girls! –
– the most amazing meal at AnQi that I can't stop thinking about (and am sad all my leftovers are now gone), if you're in the OC area I would highly recommend this spot for the most delicious Asian Fusion I've ever had –
– a new addition to our living room wall, the sweetest cotton watercolor from Anna Cate Home, it reminds me of my grandmother's house in the Mississippi Delta! –
Happy Friday! Last Friday I was welcoming some of my Louisiana girlfriends town and today my sister and her family have arrived for some Southern CA family time. They'll be spending the majority of their time in LA with my brother's family (I'm always the afterthought as the sibling with no kids… if you can relate, please comment so I know I'm not alone!), but I definitely plan to pop in and hang out with everyone – it's rare to have all the siblings and cousins in one place!
I had a lot of fun being a tourist in my own city over the past week – renting a duffy boat on the Harbor (more about that Monday!), hopping around Newport Beach and riding bicycles to dinner.  Now I am trying to kick the work mode in high gear before I leave town – and I'm thankful to have the Olympics to keep me company! What is your favorite sport to watch?
And I can't go without oogling one more time about this new print. Isn't it the sweetest? The gold frame is so fabulous too – I love how much it makes the wall pop.
That's about all I have for now – I hope you guys have a beautiful weekend! Thanks so much for reading – XO –