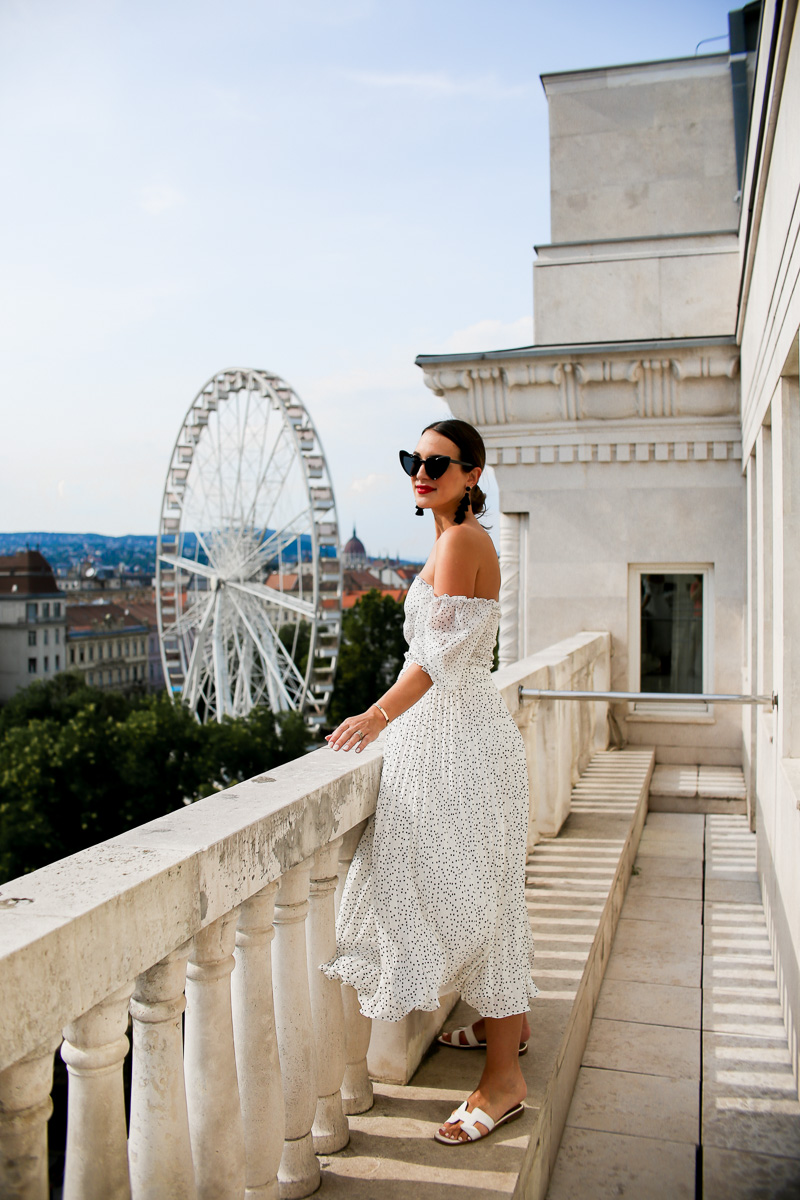 top | skirt | similar sandals, also love these | sunglasses | lip in rouge muse | similar earrings here and here
We spent a little less than three days in Budapest, but the feedback I got from you guys is that it would be helpful to have each country broken down into individual posts.  So I'm going to aim to go with that!
The Formula One race with Ritz-Carlton is what brought Christian and me to Hungary, and it was the most unique experience!  As many of you might already know, racing in Europe is much different than the States.  It's an elevated and elegant sport with some of the most well-known drivers in the world in some of the most luxurious cars in existence.
Ritz-Carlton and Mercedes AMG Petronas have a partnership which means that they not only partnered in Budapest but in cities all over world at different races in Germany, Singapore, Russia – you name it.
After arriving Thursday evening, I attended the practice run at the track all day Friday.  I had the privilege of seeing some of the Mercedes race cars up close and personal.  One of the most interesting elements of the entire process to me was how the engineers and mechanics behind each team are superstars too.  They work around the clock to ensure the best chances at winning for the team.  There are so many more hands in the pot than I realized!
During this experience, so many of you recommended the Netflix series about Formula One racing.  Which now I most definitely must watch!  I know this series further elaborates on the relationships and roles behind-the-scenes, which I would love to learn more about.  There is so much more that goes into it than just the stars behind the wheel.  And the Mercedes team will be participating in the second season.  I hear it should be a juicy episode so I'll most definitely be tuning in.
We did spend most of our time with the Ritz-Carlton team, learning about Formula One and the stars behind the Mercedes-AMG Petronas racing team, but did squeeze in some sights during our stay.
WHERE WE STAYED
Ritz-Carlton Budapest | The location of this hotel is prime.  A short walk to tons of restaurants and a beautiful, intimate hotel – it offers all the European charm that you look for when finding a hotel for your vacation.  We chose to take advantage of the incredibly quick laundering services at the hotel several times, which was amazing.  This hotel had quite a bit of luxury toiletries in the bathrooms which I found so nice after such a long travel journey.  I'm a sucker for fab toiletries!
One of the most unique parts of this hotel to me was the amazing spa pool (pictured below).  It had sky lights with sun pouring in and looked like the dreamiest place to take an afternoon off.  I also loved the Kupola Lounge where breakfast was held each morning.  It was the most beautiful room with art all over the walls and a stained glass cupola ceiling – really something to see.  We always went there for breakfast but they have an afternoon tea that looks like so much fun!
DINING
Zeya Restaurant | This was our first meal upon arrival with the Mercedes AMG engineers, and it was wonderful! A great dinner spot and where I first realized that racing was seriously more complex than I ever could have imagined.
Deak St. Kitchen | This was our last dinner of the trip, and it was so special!  Christian enjoyed an incredible wine pairing with his meal (hello, #jealous – but I had a delicious mint mocktail!) and my favorite part was the dessert, a DIY snickers.  So fun!  The dining room at Deak is so beautiful, it really was such a special ambiance to wrap up Budapest with.
Other Recommendations:  Mazel Tov and New York Café were both heavily recommended to us, but we weren't able to swing by on this visit.  However, if you can swing it, I've heard both are exceptional!  I was told to ask for the main dining room at Mazel Tov and that New York Café isn't the best foodie spot but is fabulous for a glass of champagne, afternoon tea or coffee.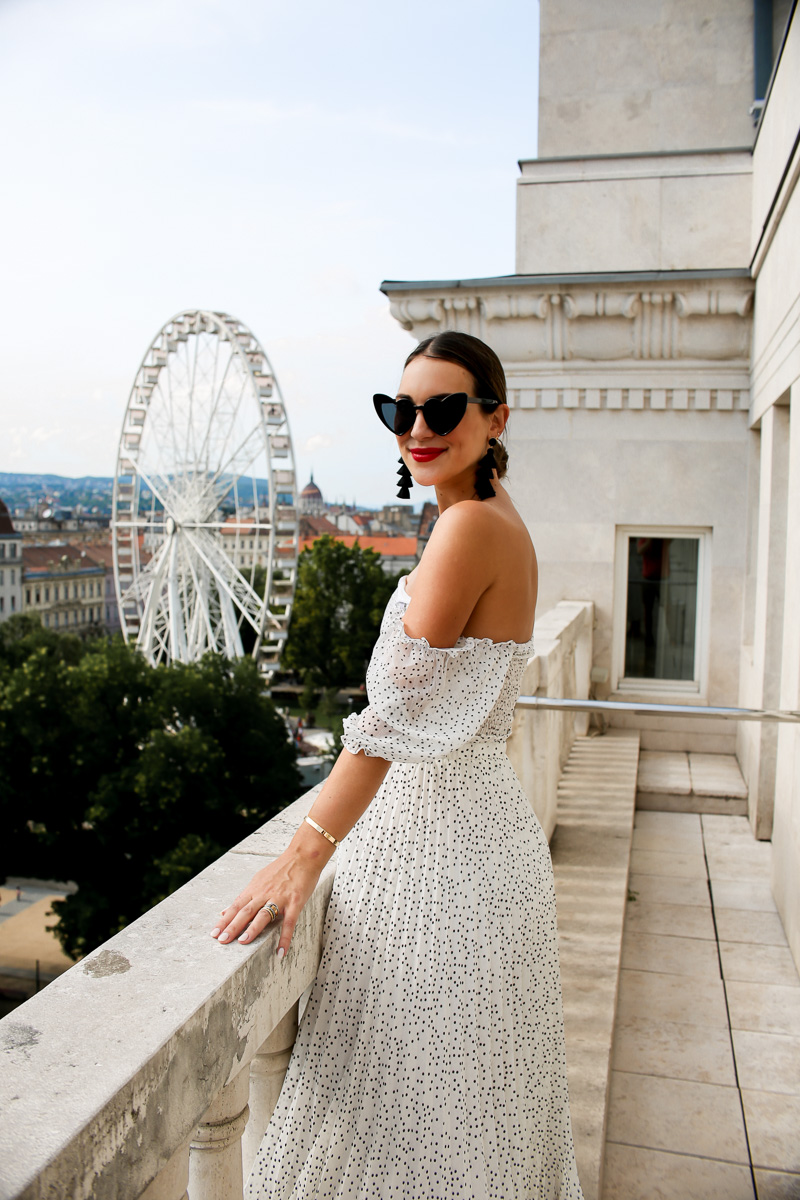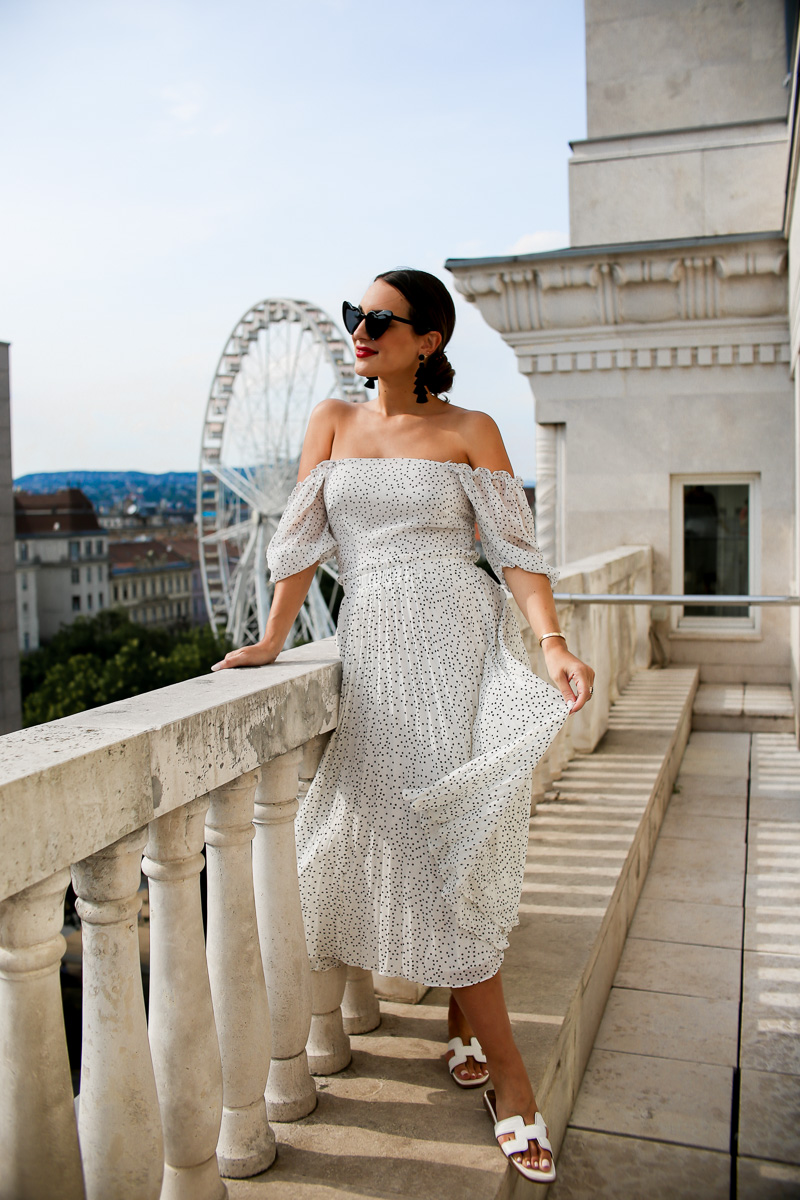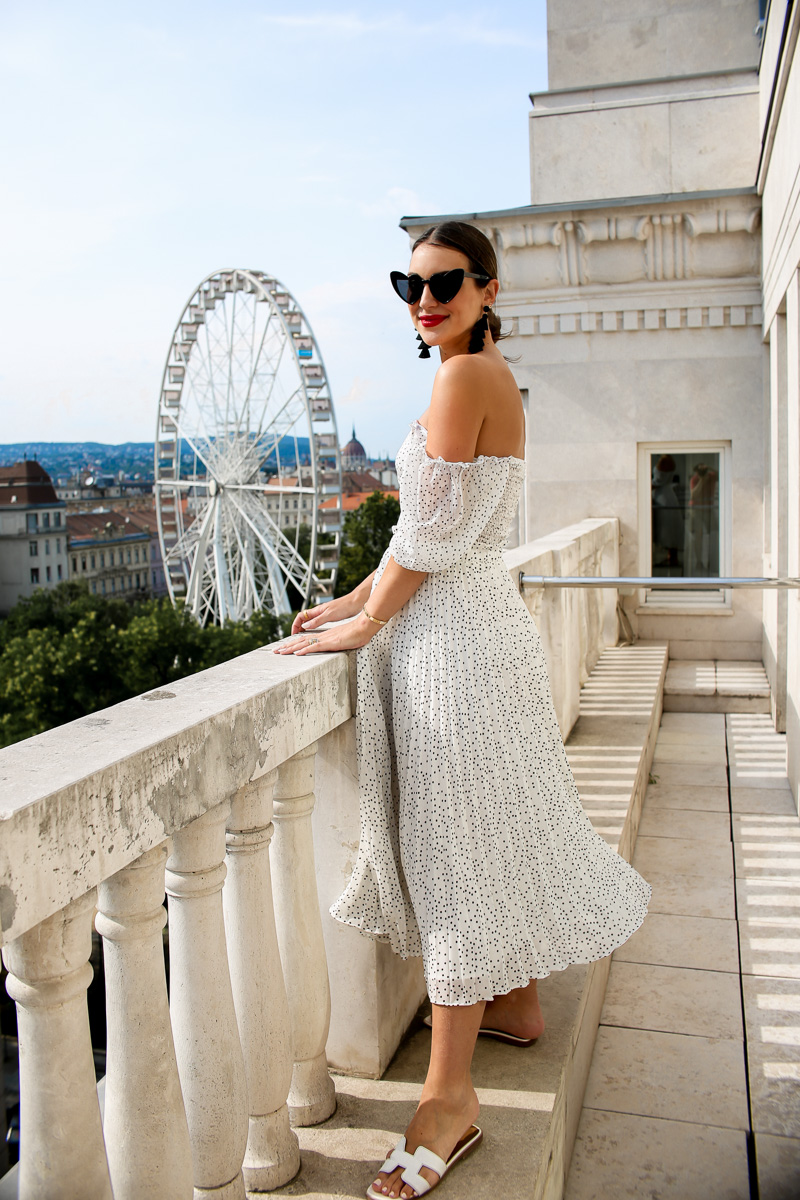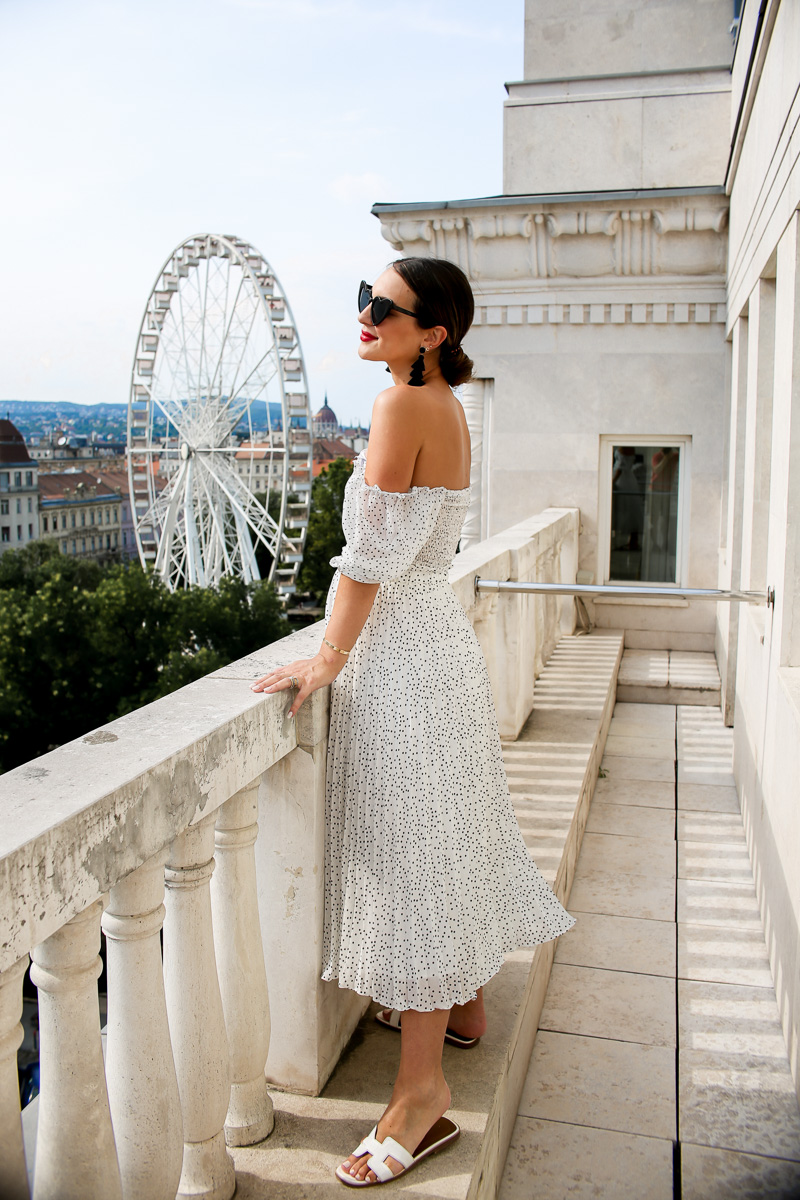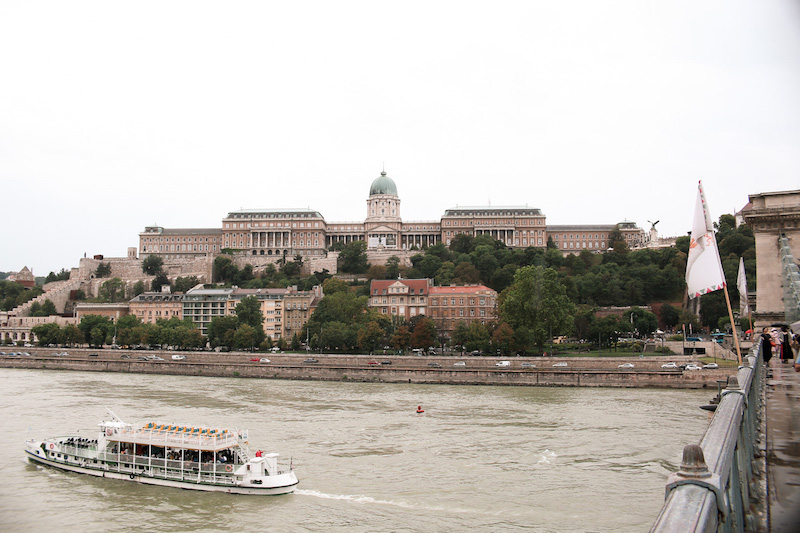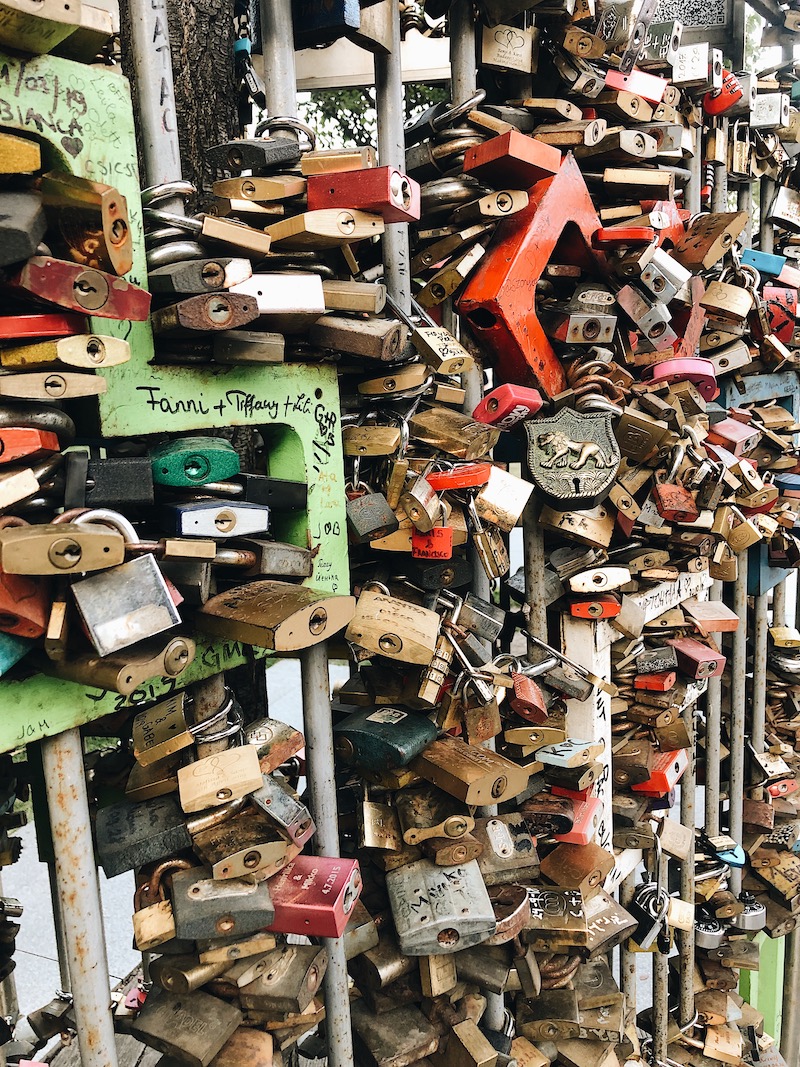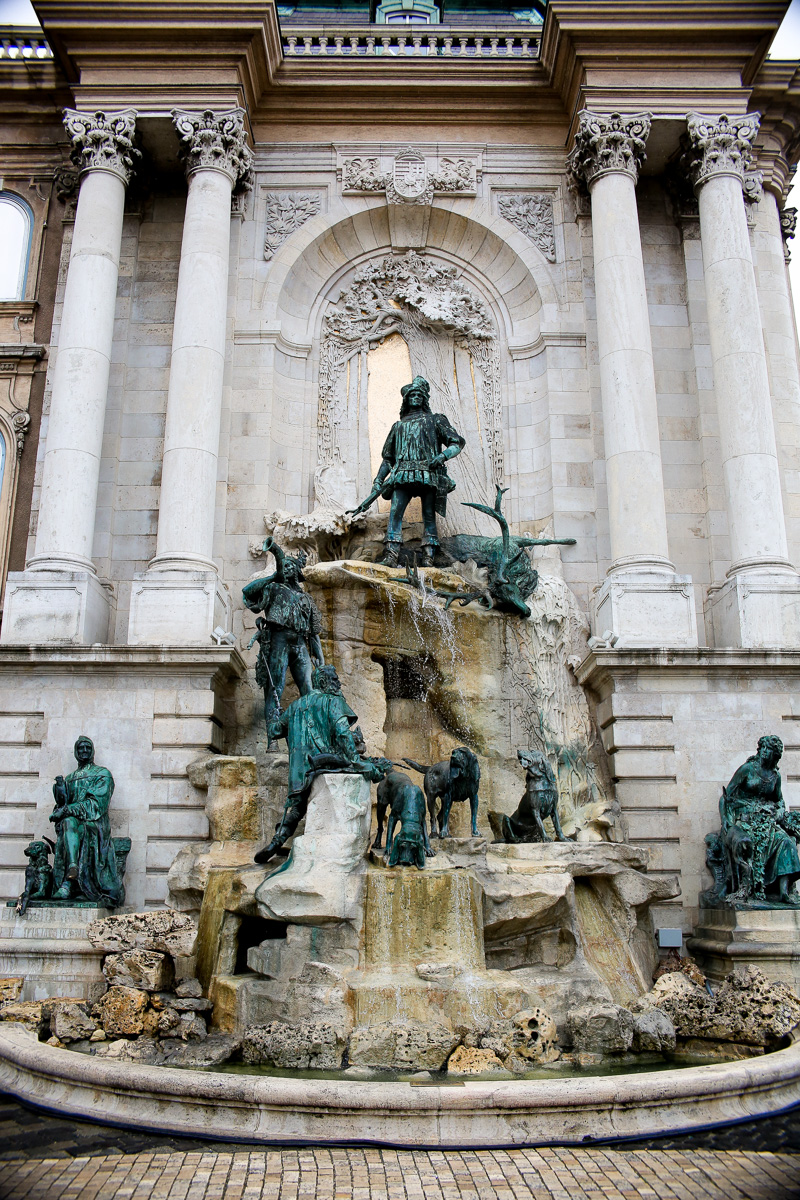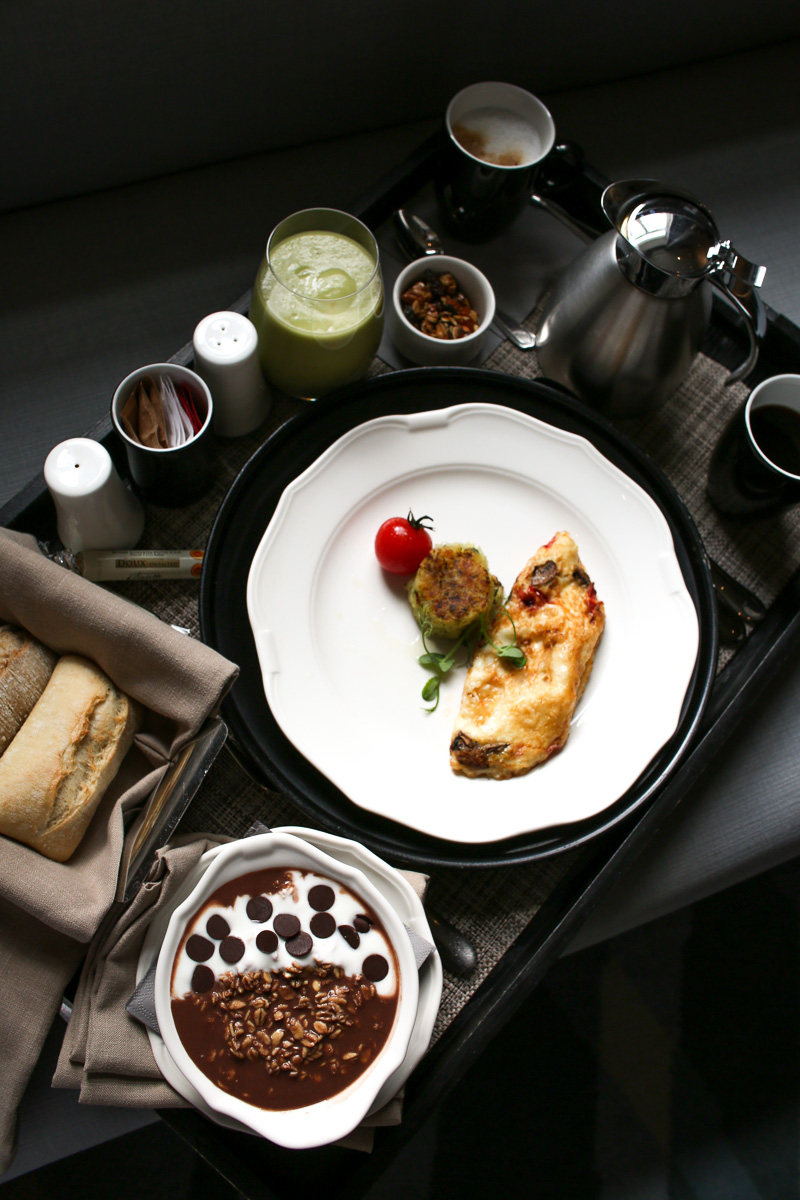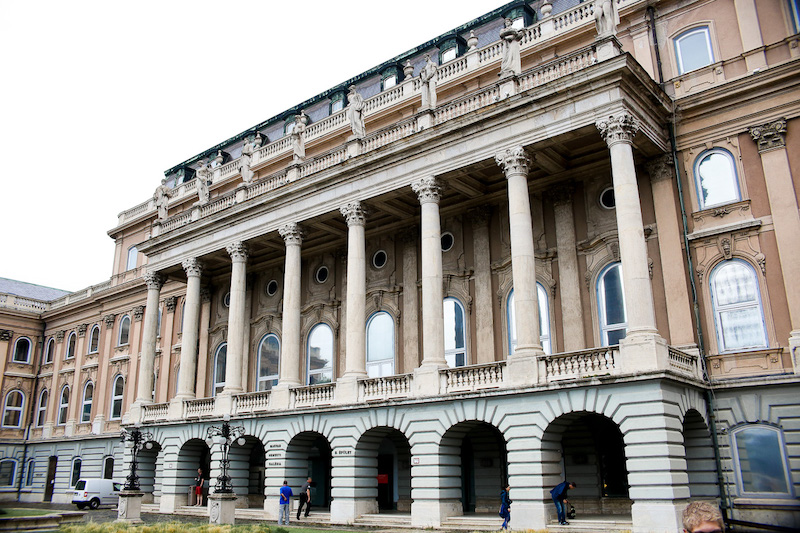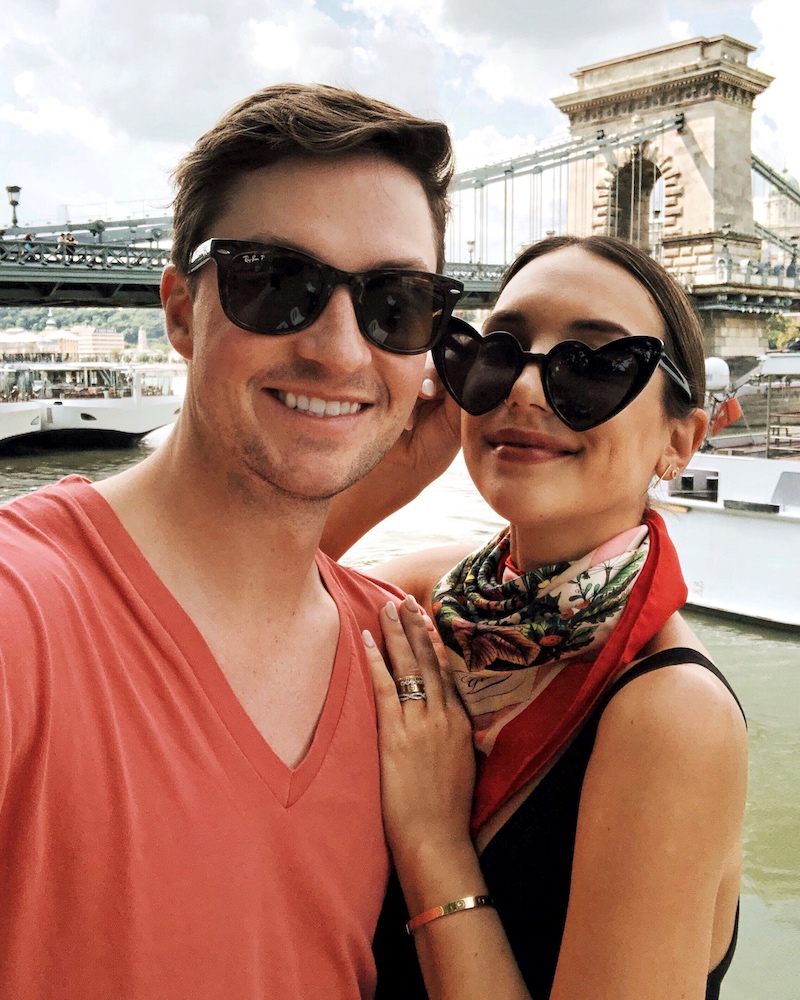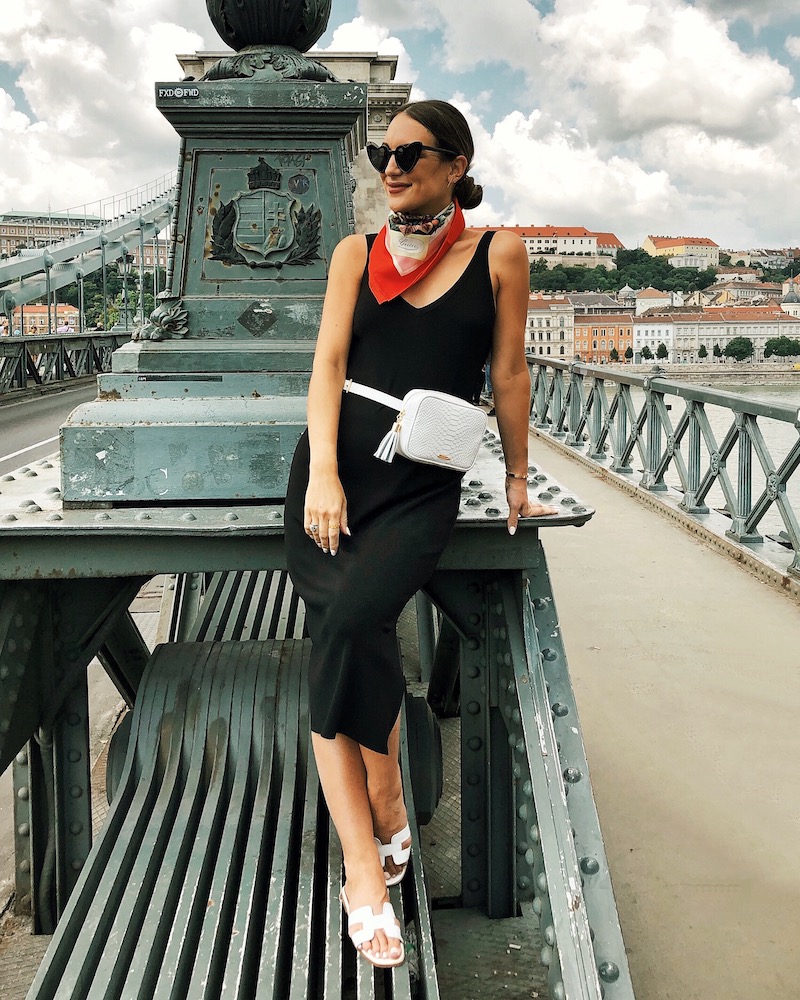 scarf, also love this one | dress, also love this one | sunglasses | belt bag | similar sandals, also love these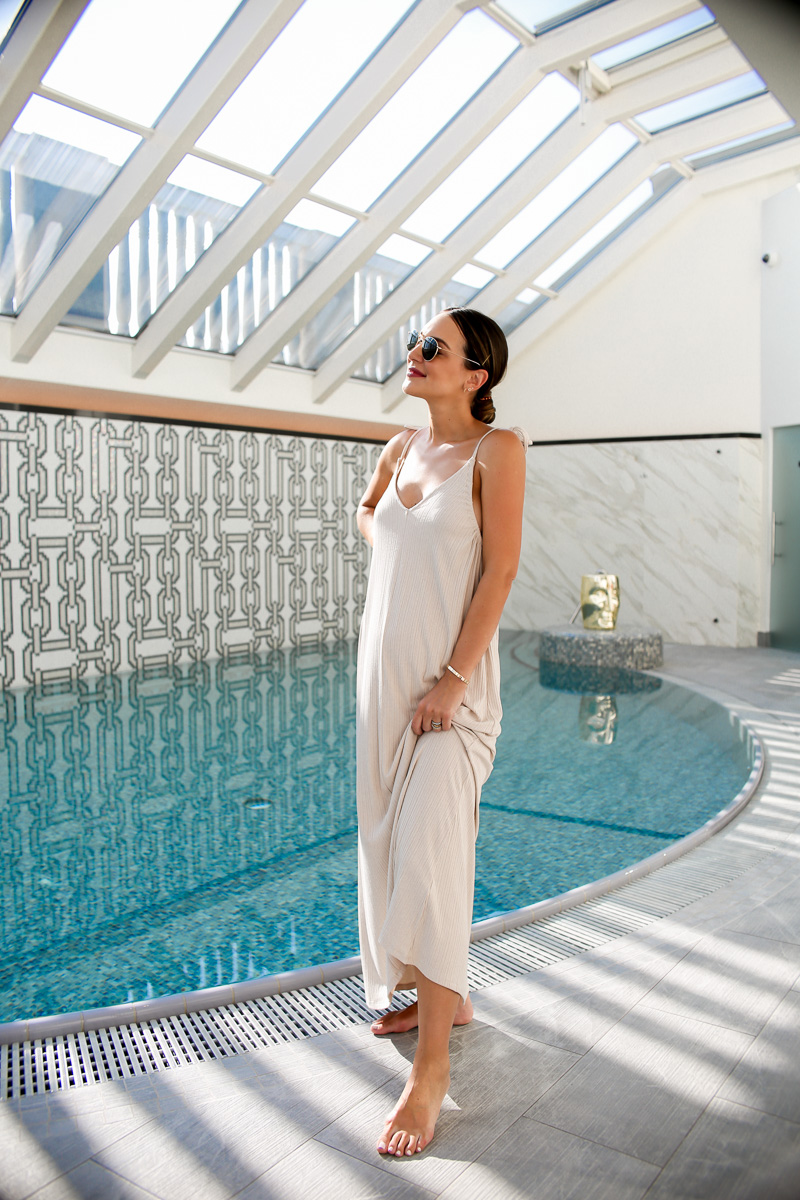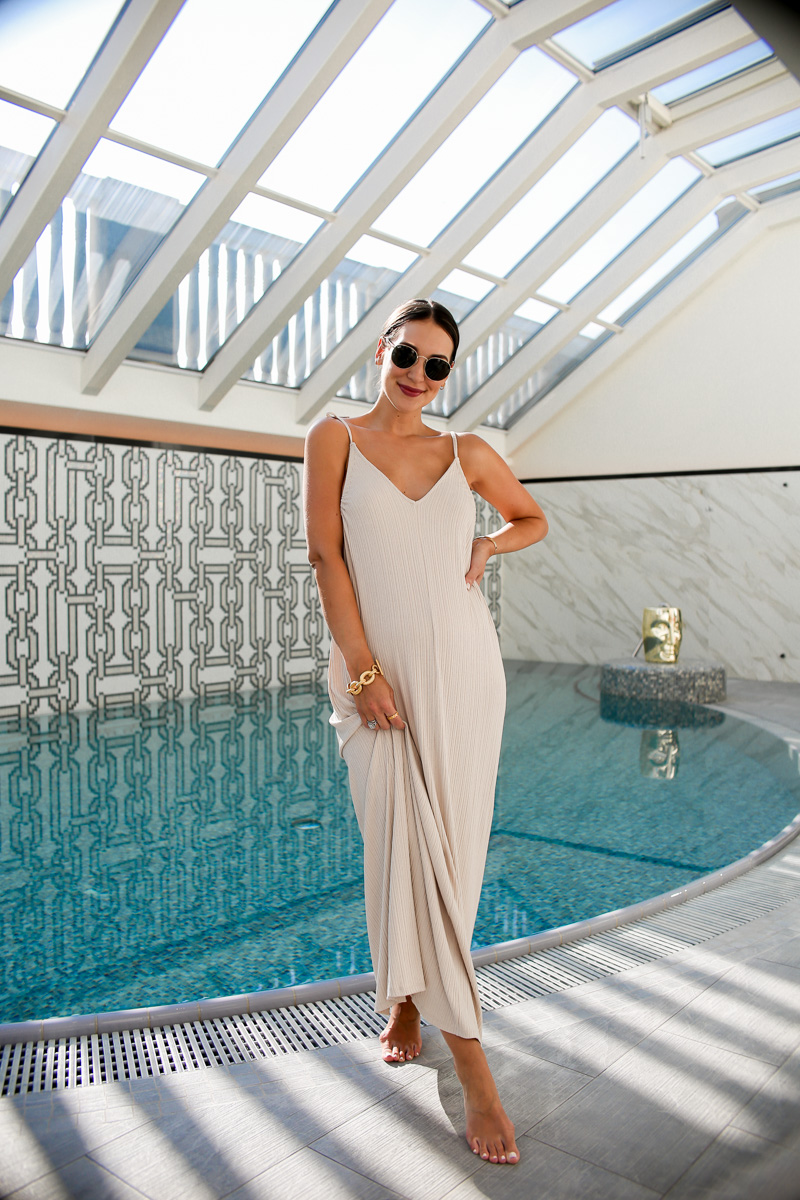 similar dress here and here | sunglasses | bracelet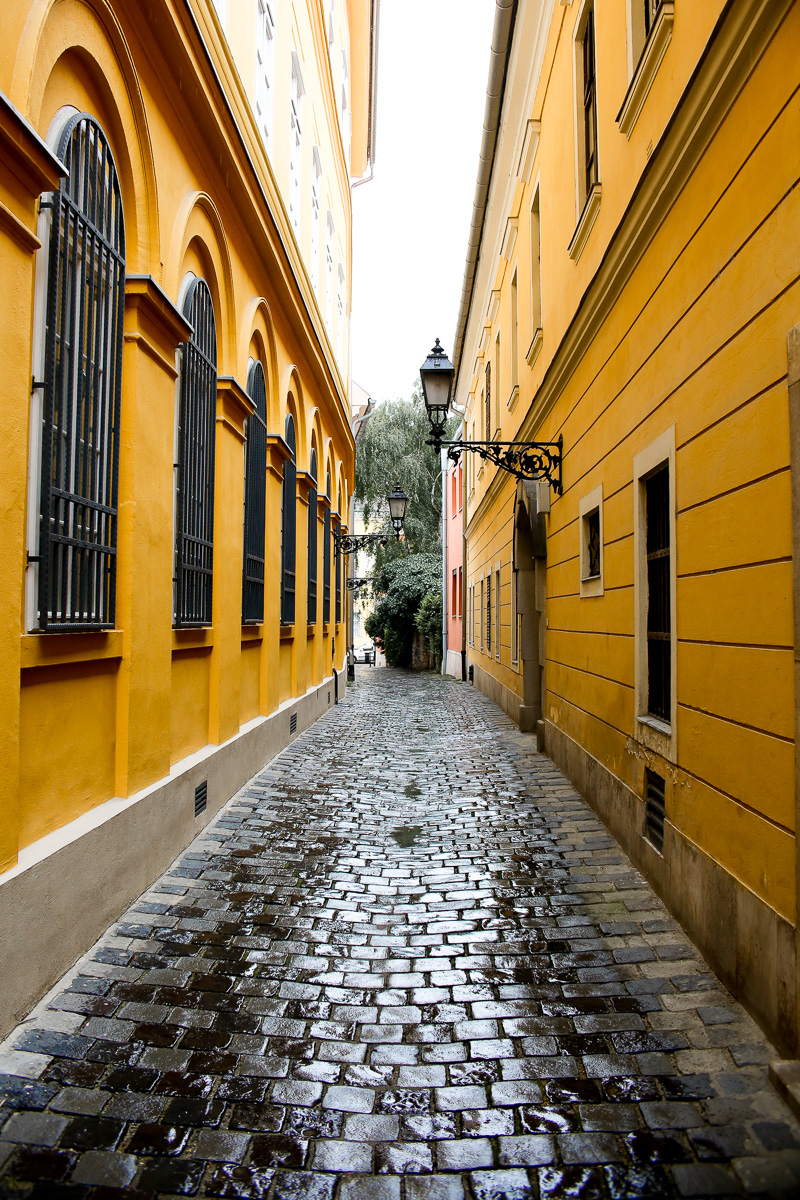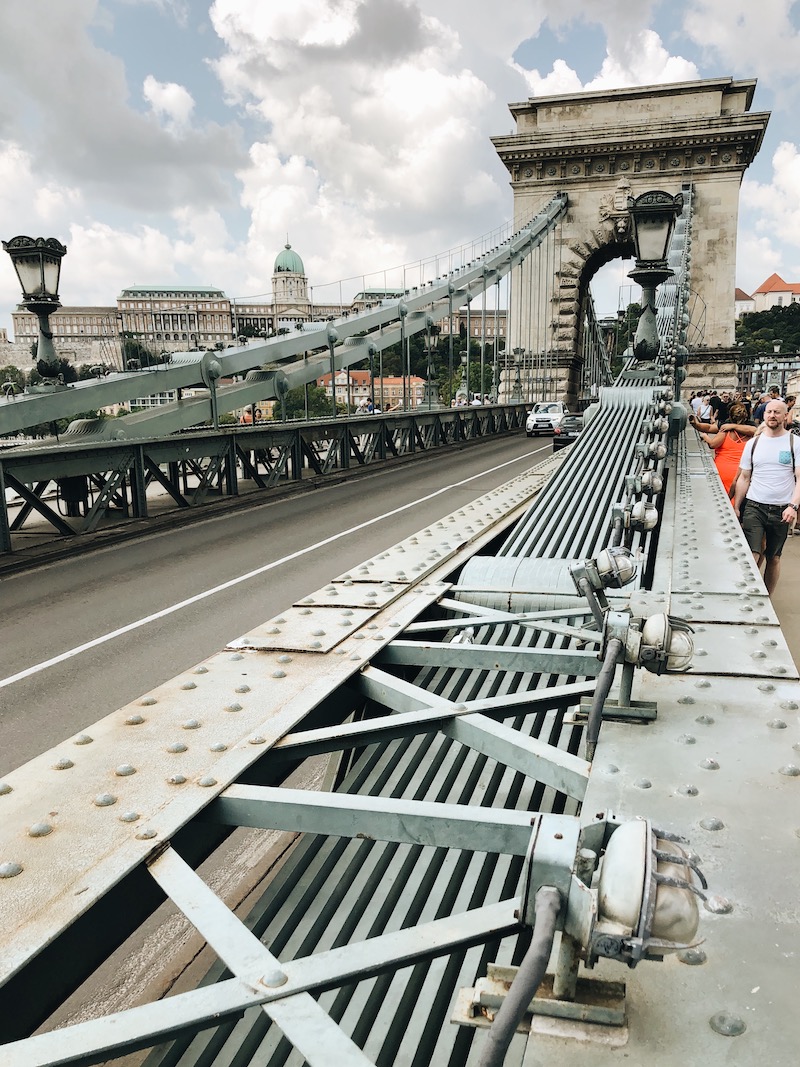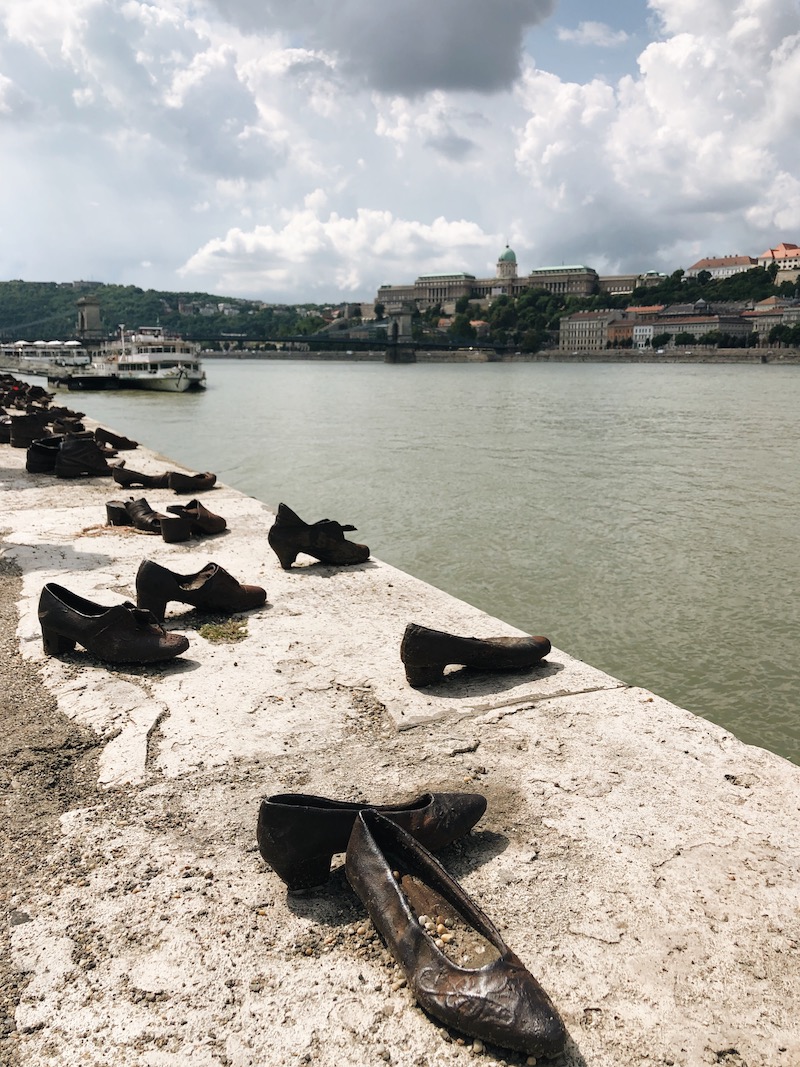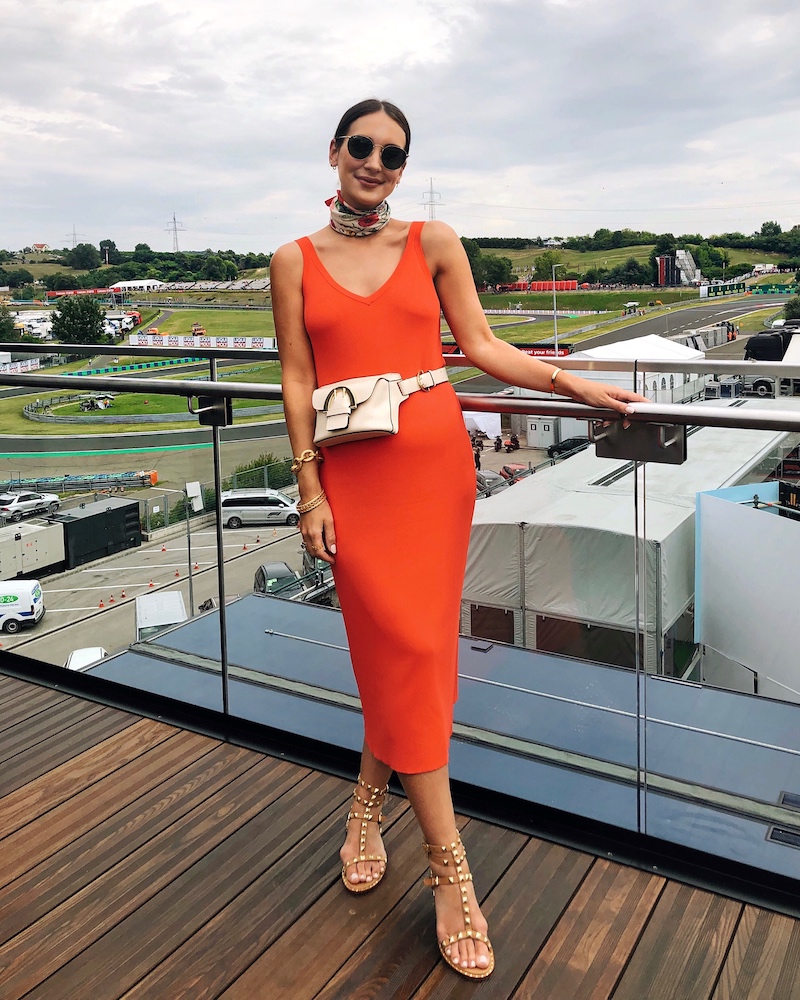 sunglasses | belt bag | scarf, also love this one | dress, also love this one | sandals, also love these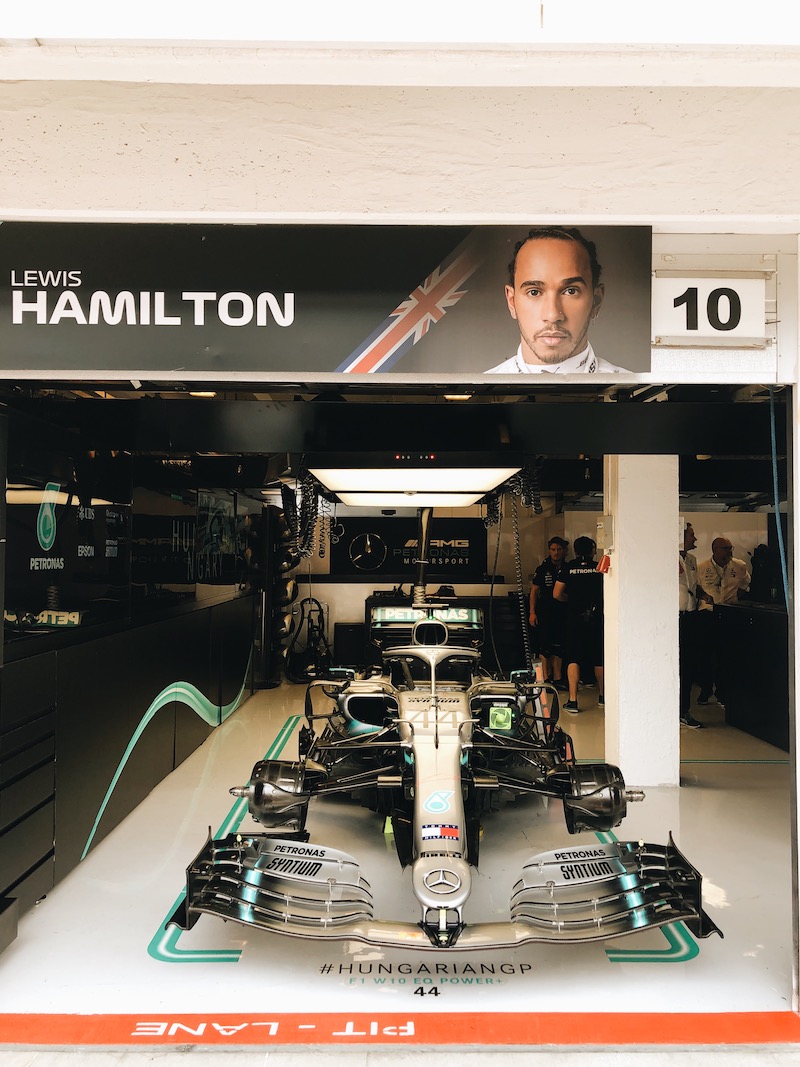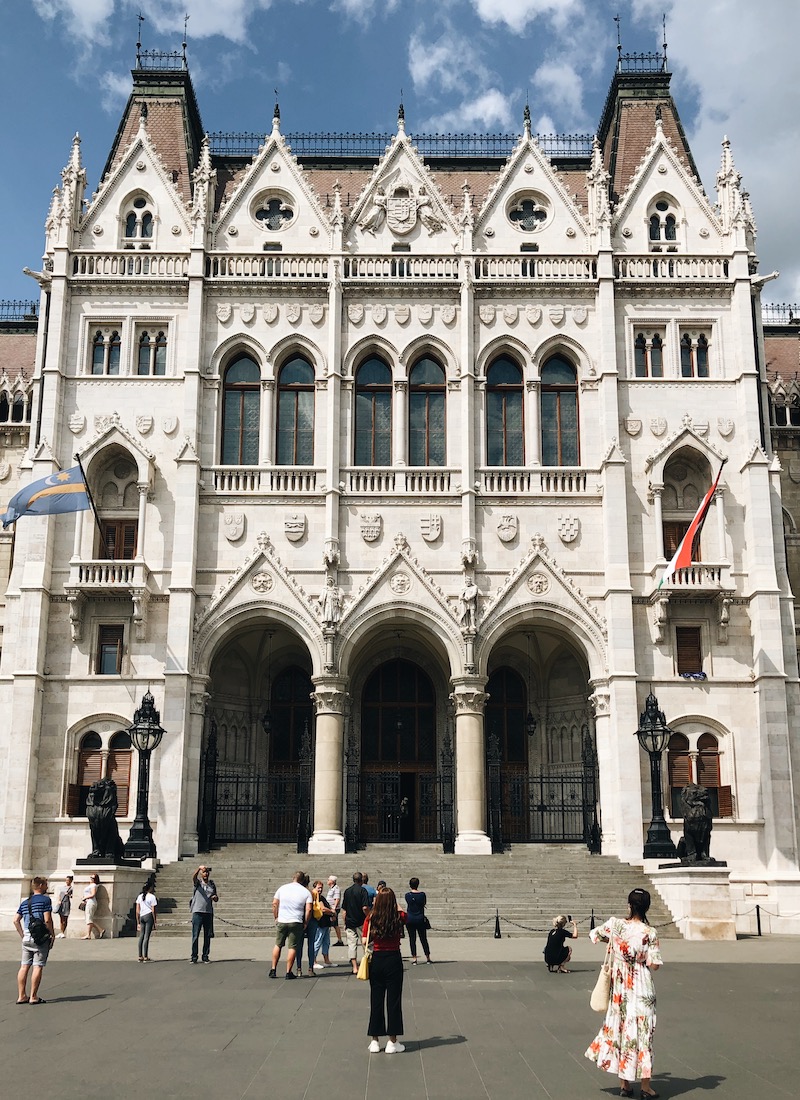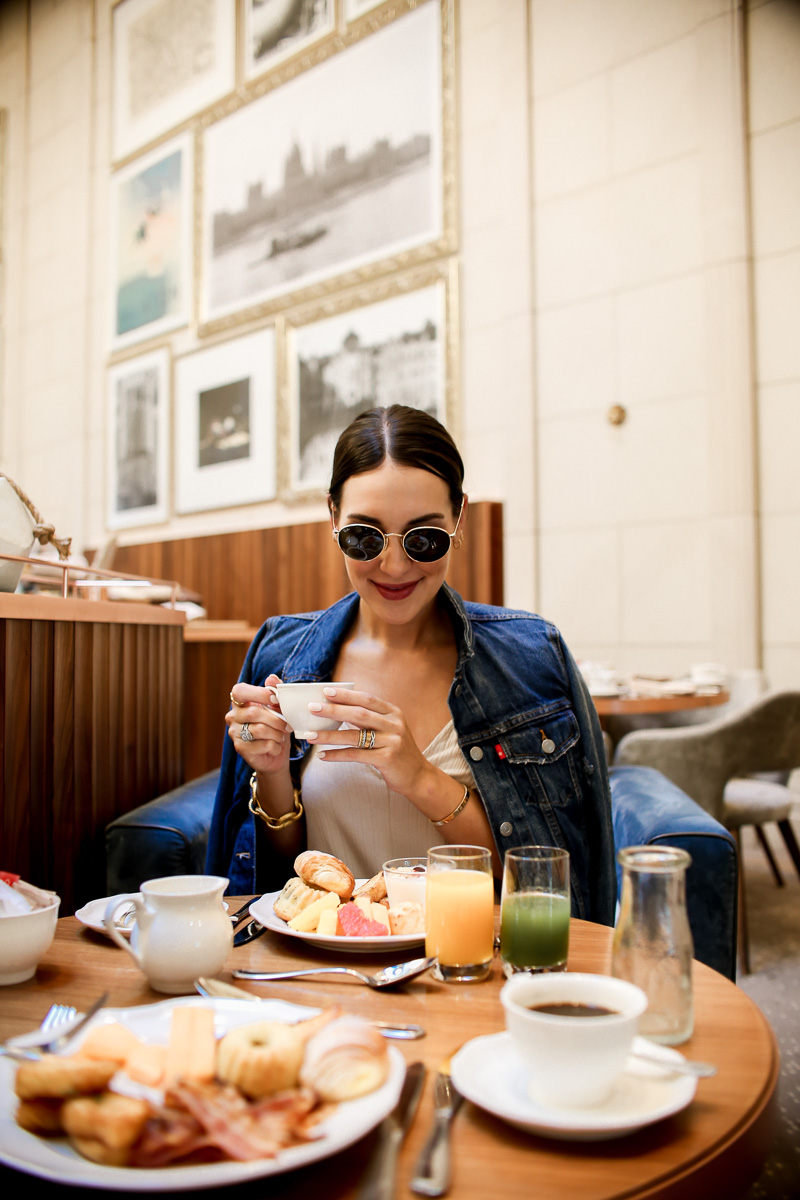 similar dress here and here | sunglasses | bracelet | denim jacket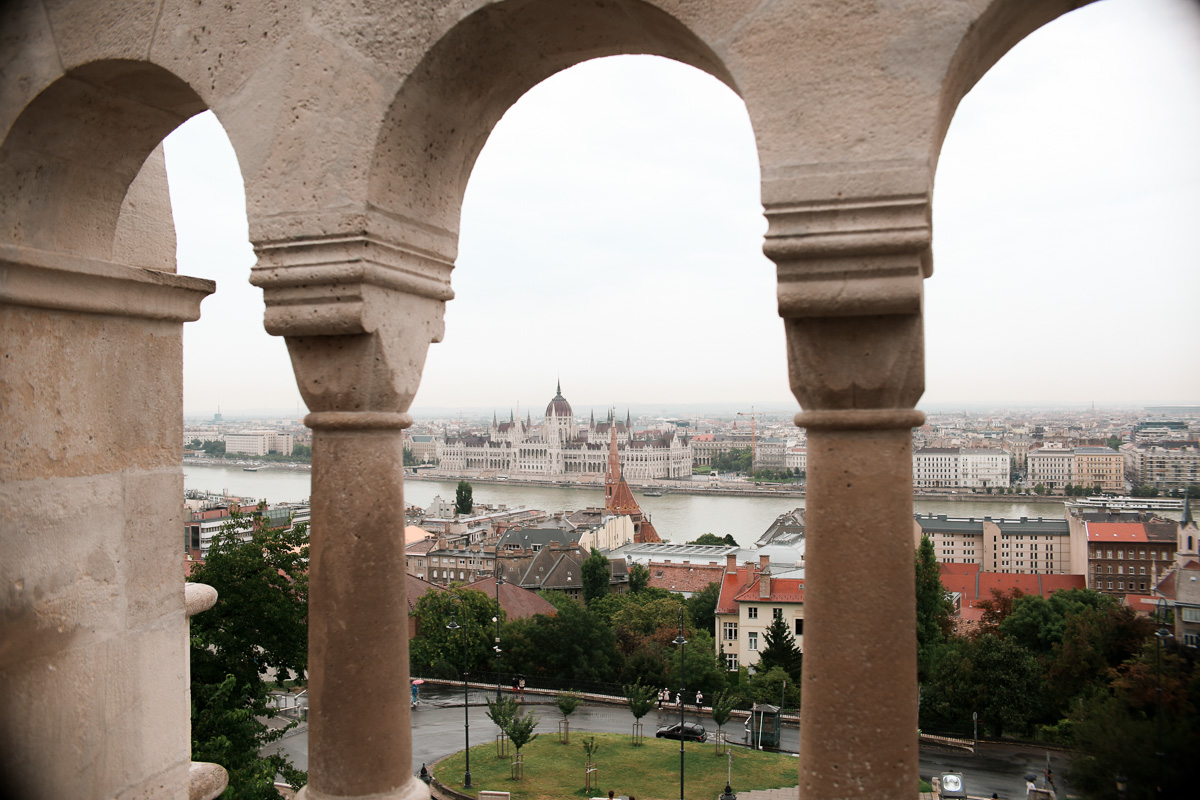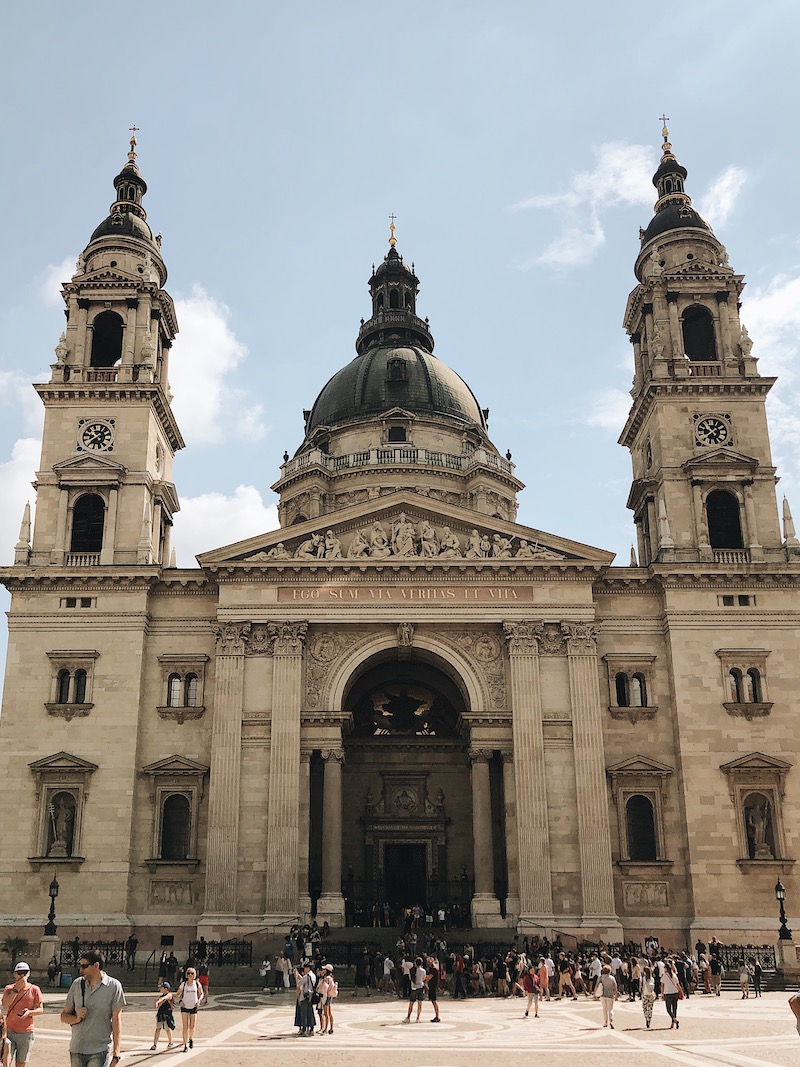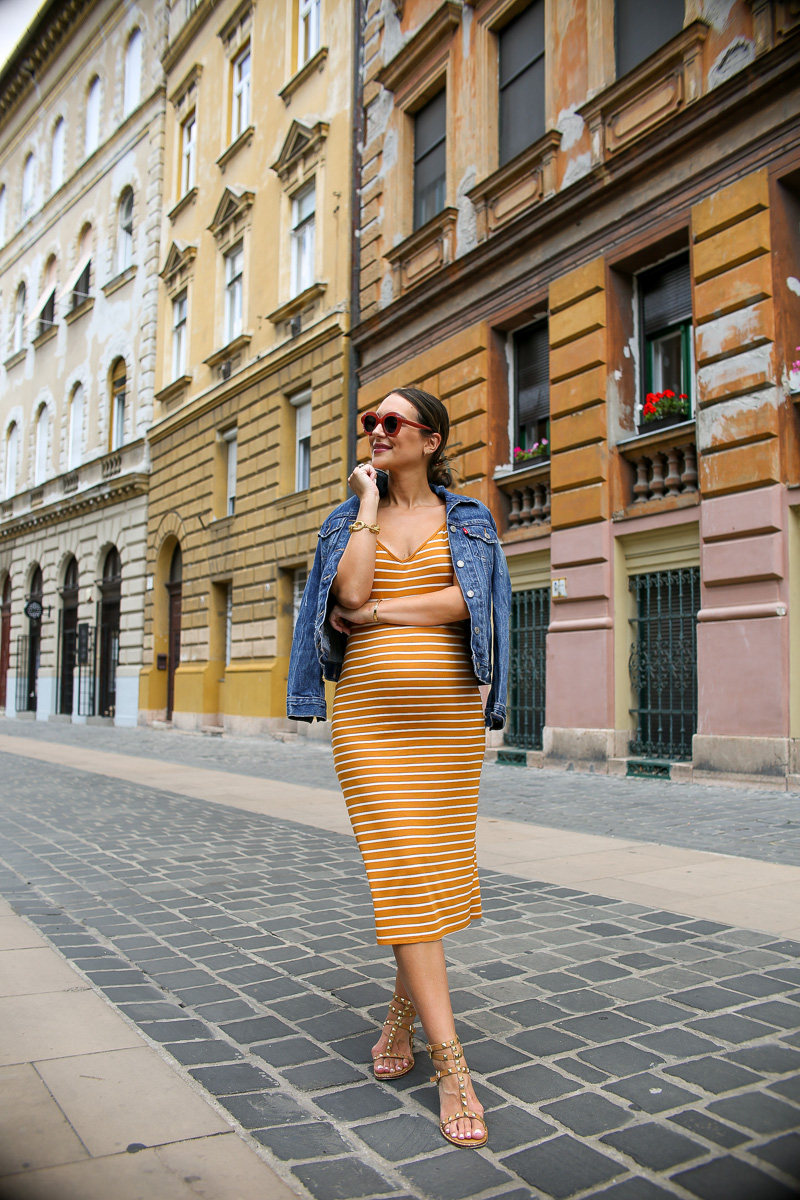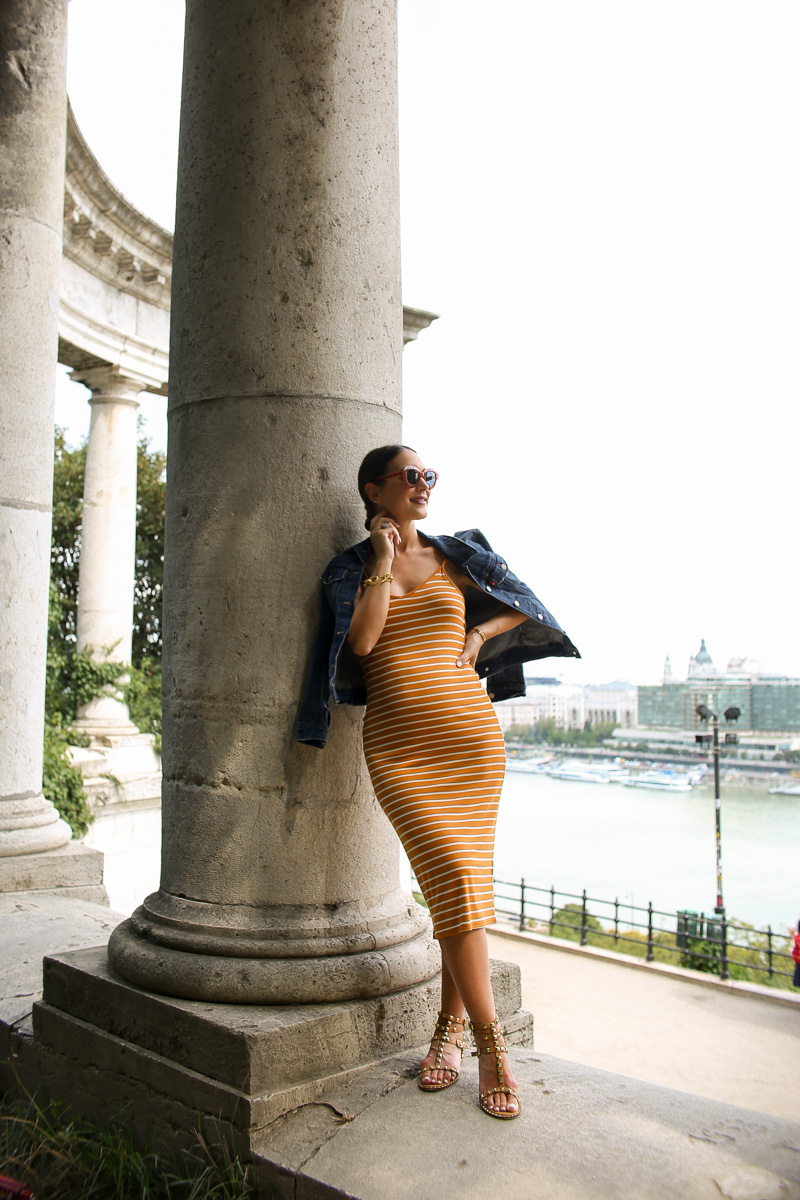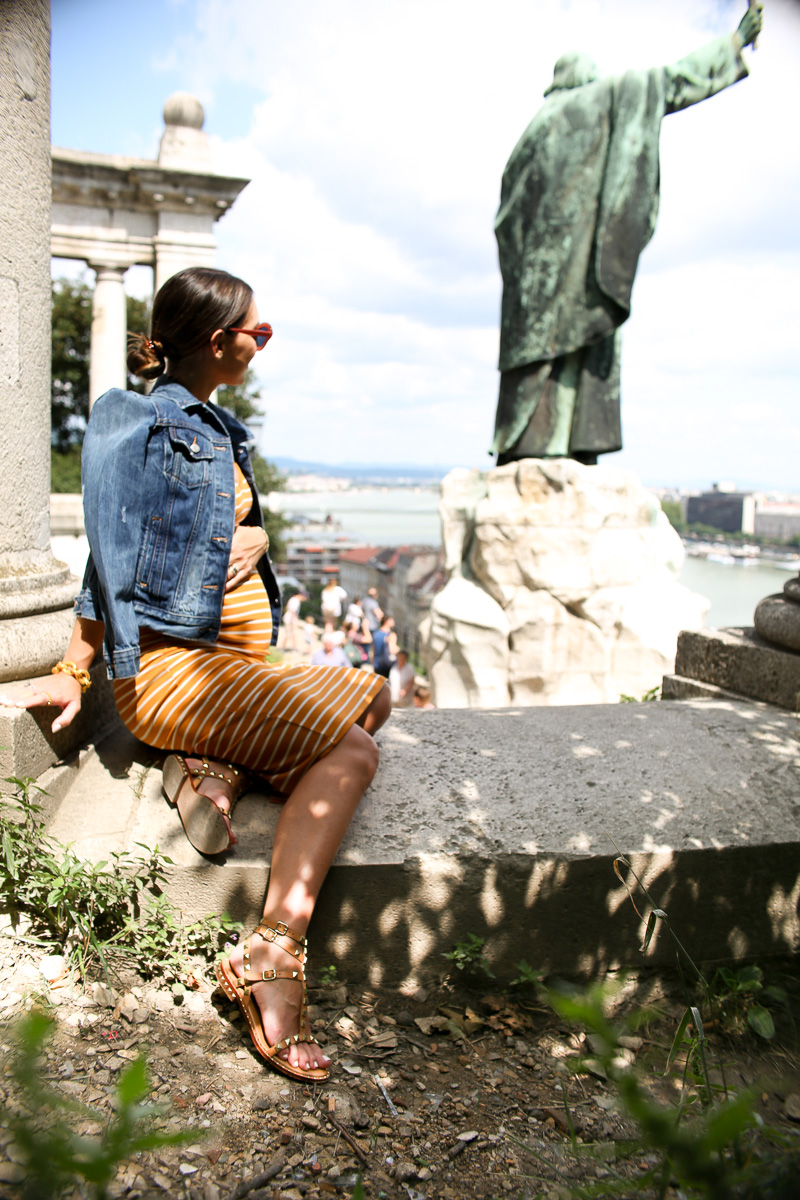 dress | denim jacket, also available here | sunglasses | sandals, also love these
ACTIVITIES
Buda Castle | The massive Buda Castle is home to the National Gallery and Budapest History Museum. The courtyards and the grounds are free to roam around anytime, but you enter you'll need to purchase a ticket.
Fisherman's Bastion | Christian saw this on the day I was at the race track.  From this vantage point, you'll get a great view of the Danube River and the Hungarian Parliament building.  Fisherman's Bastions is one of the most visited spots in Budapest, so know that you won't be alone!  The streets nearby have plenty of cute café's for breakfast, lunch or an afternoon stop.
Matthias Church | This beautiful church is right next to Fisherman's Bastion.
Chain Bridge |  You can't miss this huge bridge and Budapest landmark.  Be sure to also stop by the Shoes on the Danube memorial.
Hungarian Parliament Building + St. Stephen's Basilica |  We walked by both of these but didn't go in.  I don't believe you can go into the Parliament Building, but for a small donation you can enter the church/bell tower.
Ruin Bars & Thermal Baths | We walked through some ruin bars, but the smell reminded me of daytime on Bourbon Street… so we didn't stay long.  But still very cool to see!  Visiting the thermal baths is a very popular tourist spot, but we were still without our luggage which meant we had no swimsuits.  My personal doctor on this trip, Dr. Barnes, also didn't think a pregnant lady should be in the baths.  I don't think my actual OB would have approved it either so we opted to skip.  But, I know people really love them!
If you follow CBL on Instagram, you'll see videos of these experiences saved in the "Budapest" saved stories.  Stay tuned for a Vienna, Austria recap coming next… some of our favorite parts of the whole trip!
Thanks so much for reading and for all of your advice and recommendations along the way.  You guys are the best.  XO –
brought to you by Ritz-Carlton