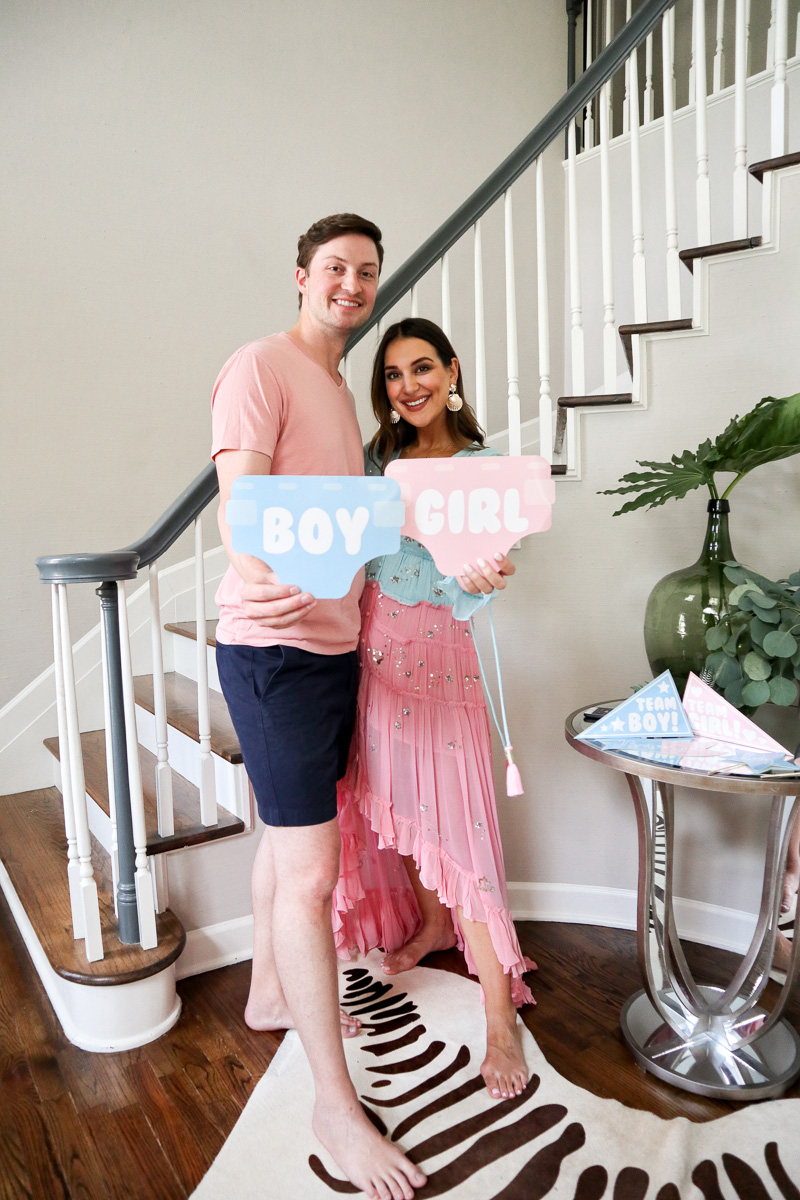 Christian and I found out the gender of this little baby, and we were holding onto the information until we could tell our family and close friends.  SO, I've just been waiting to take some photos to share with you guys, and we just snapped these the other day so I could finally spill the beans!
I had a hunch around 11 weeks what the gender might be from an ultrasound in San Francisco… and I'm certainly not a sonogram expert but I actually turned out to be right!
Without further chatter, baby Barnes is a…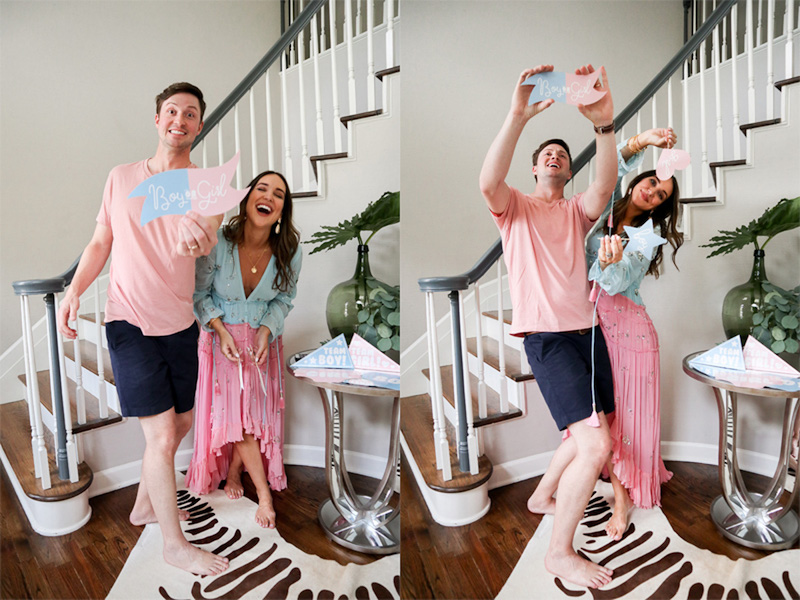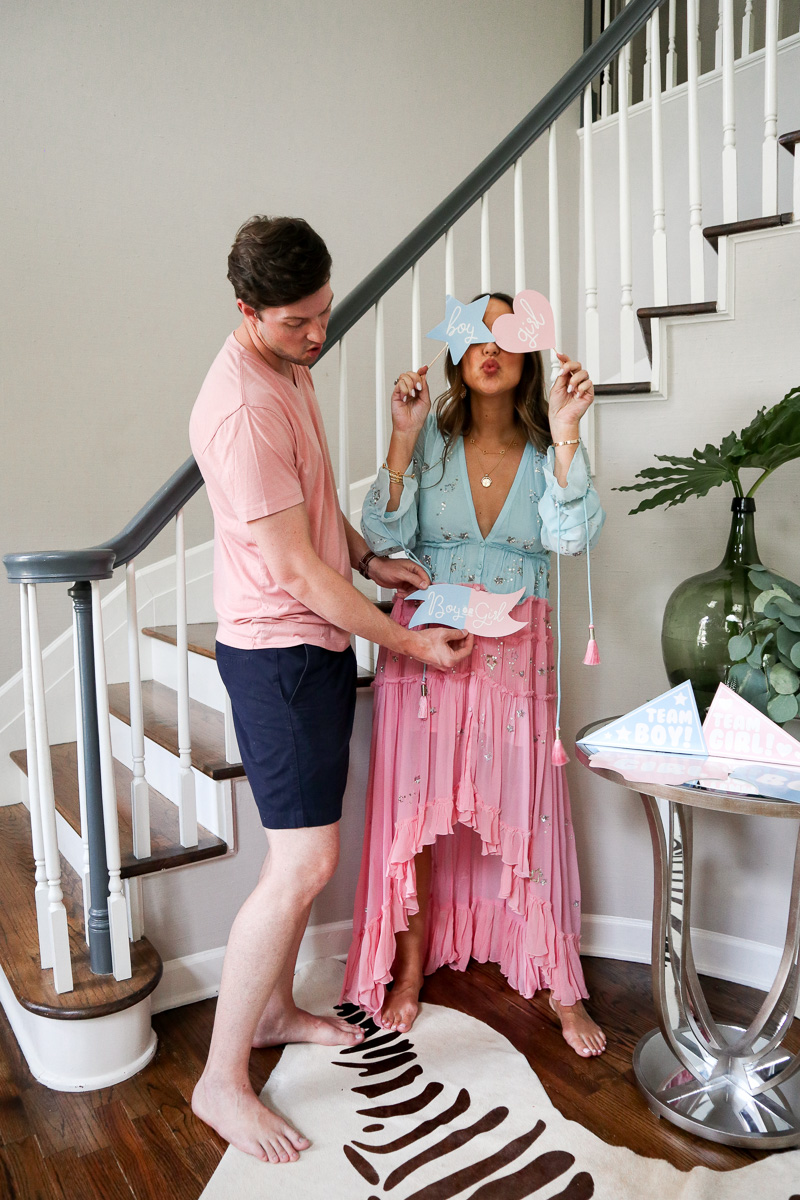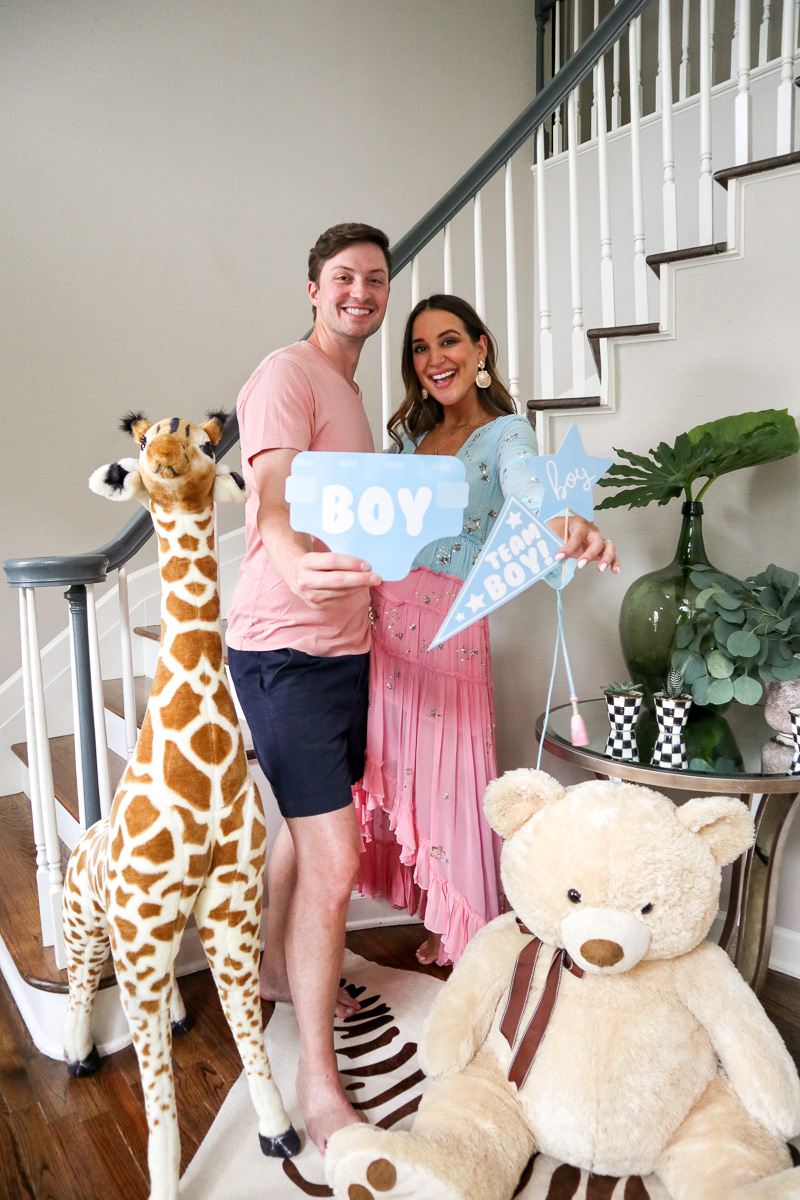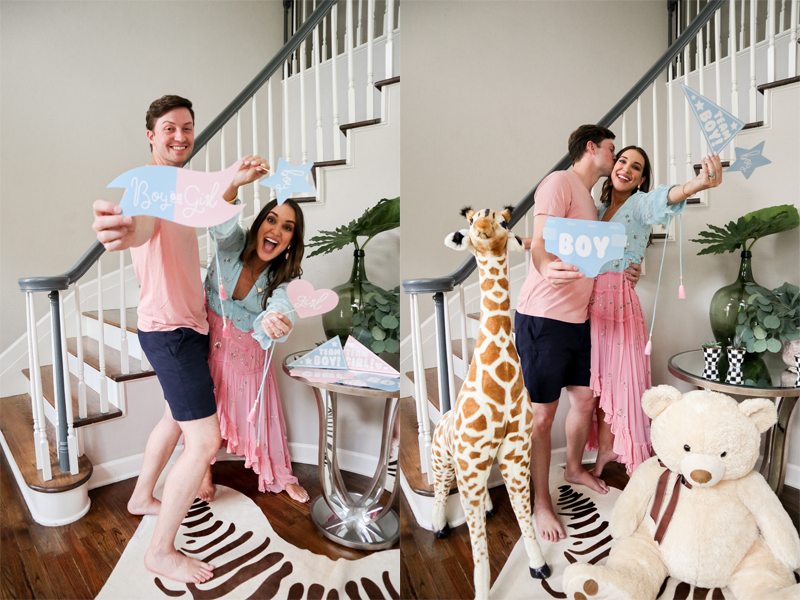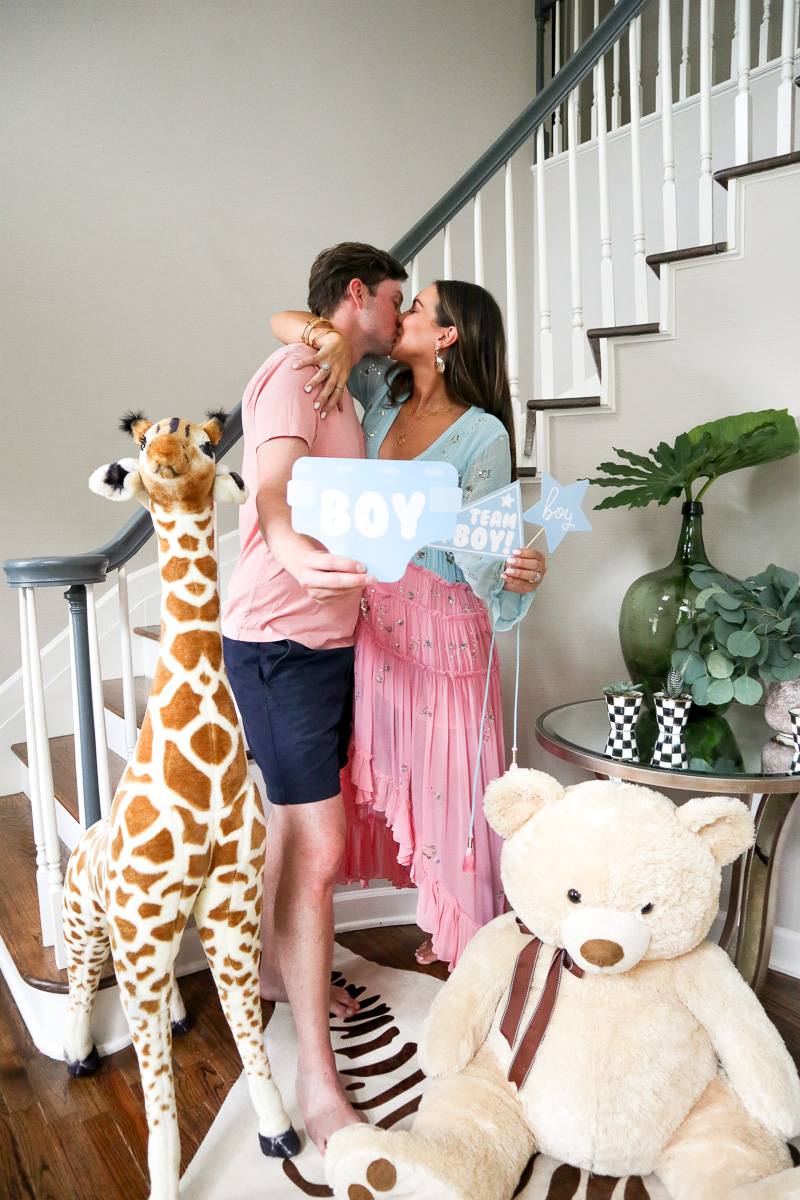 earrings | dress (sold out) – love this one, this one and this one | clover necklace | coin necklace | giraffe | bangles
We are having a precious little boy!  I have some videos I've taken and saved along the way talking about our little fellow that I'll be sharing today on Instagram.  I think it will be really special for our oldest to be our son, hopefully being a protective big brother of his future sibling(s).
We have narrowed it down to two names and still can't commit to one, but I'm hoping we will soon!  I have big plans for his nursery and bought him his first few pieces of clothing (other than all the hand-me-downs from his many cousins) in Paris.  Something about actually choosing and purchasing knit cardigans and pants for this little boy made it just feel all the more real.
He's moving around every day and thankfully I'm still feeling great around the corner from the third trimester.  Most days I forget I'm even pregnant which is kind of a problem because I need to kick it into gear to prepare for his November arrival!
Thank you so much for sharing in this joy with us.  You can check out our first baby announcement here and my results to old wives tales relating to gender here.  Thank you for reading and for being a part of this incredibly special journey.  I always learn so much from you guys and am so appreciative that you choose to connect with me here on this site!  Big hugs and lots of love – XO –