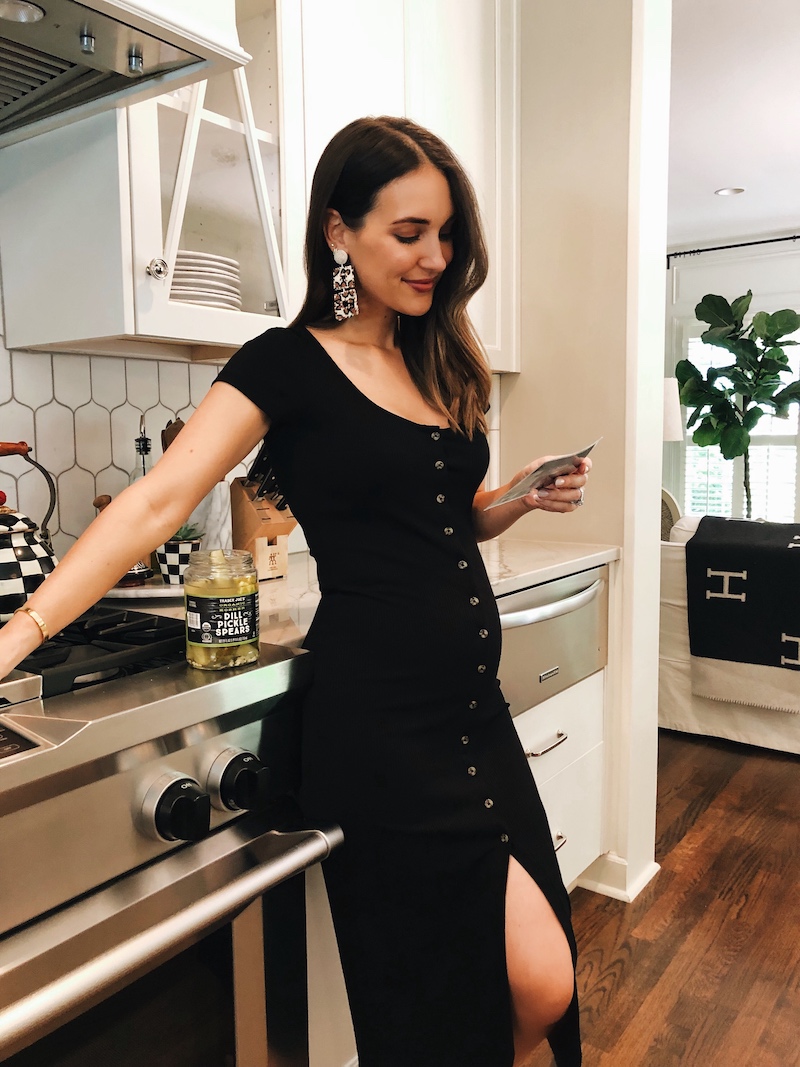 dress – sold out, similar styles here, here and here | earrings, also love these (on sale) | tea kettle
I thought it would be fun to share my results of some of these gender predictions!  These things can be so fun when you're waiting to find out… although I had a feeling what I was having pretty early on and it turned out to be correct.
Dry or Soft Hands?
Dry (boy).
Breakouts?
Yes – it's awful (girl).
Carrying high or low?
Low (boy).
Major nausea?
Nope – feel lucky there (boy)!
Ring test over stomach?
Circles (girl).
Chinese calendar?
Boy.
Y or U shaped vein in one of your eyes?
Left eye (girl).
Heartbeat rate?
Always fast (girl).
Mood changes?
Thankfully not so much (boy).
Mixing baking soda with urine (I know… so gross)?
No bubbles (girl).
I also did this inexpensive guesstimate Amazon test and it said girl.
SO… that leaves us at 6 to 5 girl to boy.  But none of these are 100% accurate so… what's your guess?  I shared in last week's Q&A that we already know and will be revealing soon!  We just told our families in July and have some friends to fill in first.
Thanks so much for reading and tell me if you did any of these tests with your pregnancy and if it was accurate for you! XO –