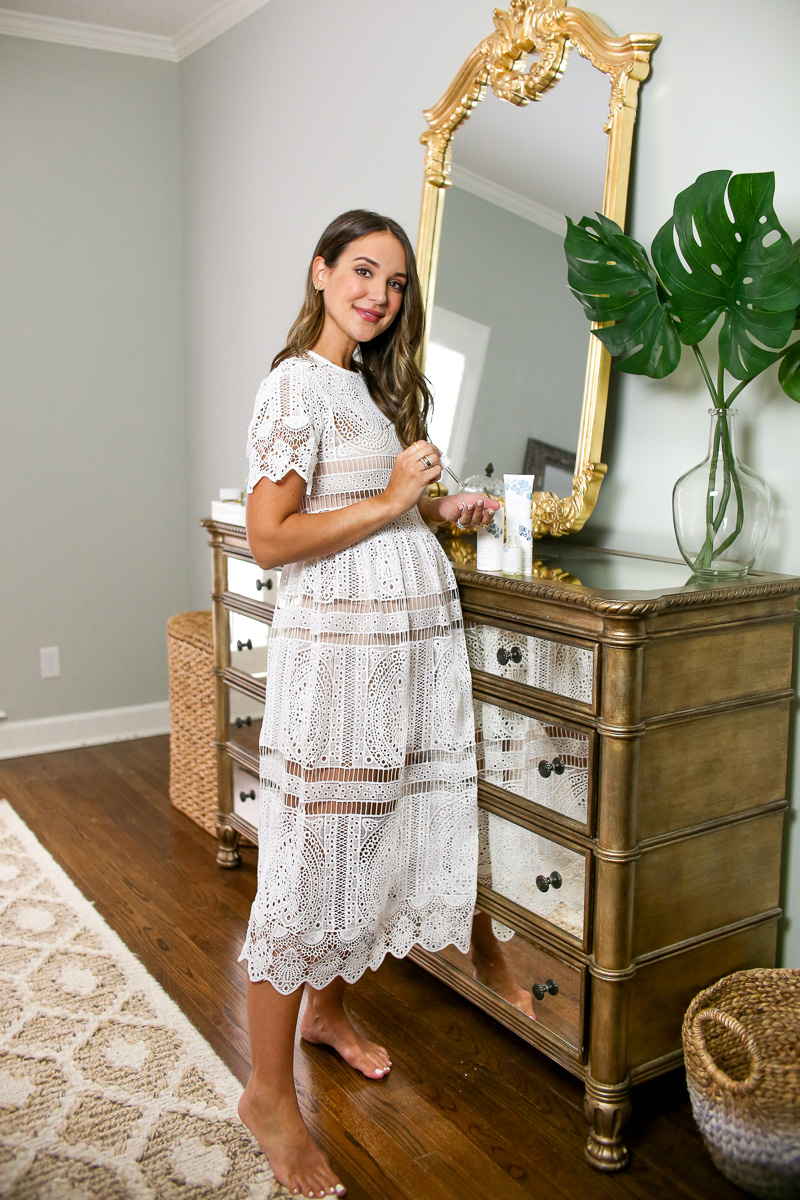 I'll be honest, it wasn't until I became pregnant that I really paid attention to the ingredients in skincare. I put a lot of thought and intention behind the produce and groceries I purchase.  However when it comes to beauty and skincare products, it's not always top of mind.
Once I discovered I was pregnant, I began reading the ingredients of every single product in my medicine cabinet. The process was really interesting and educated me in a way I wasn't expecting.
Because of this, I was extra excited that Mary Kay revealed its first-ever natural certified skincare line today, I love Mary Kay's TimeWise products, but I couldn't wait to see what this new collection was all about.
There are four products included in the Mary Kay Naturally collection, and each one is free of parabens, phthalates, SLS/SLES and synthetic fragrance. There's a Purifying Cleanser, Moisturizing Stick, Exfoliating Powder and Nourishing Oil. Christian is really sensitive to fragrant in products.  Therefore I know finding great skincare without synthetic fragrance is a major win for so many people!
I was able to try each product a little early, so I took the Moisturizing Stick and Nourishing Oil to the beach with me last month. The Moisturizing Stick also came to Europe with us! After spending so much time in the sun, I've definitely experienced some peeling.  For that I've found the Moisturizing Stick and Nourishing Oil to be so helpful!  Just apply on the go on the spots that need a little something extra.  The Exfoliating Powder stays in my shower so I can mix it in with the Purifying Cleanser to freshen up my face and neck.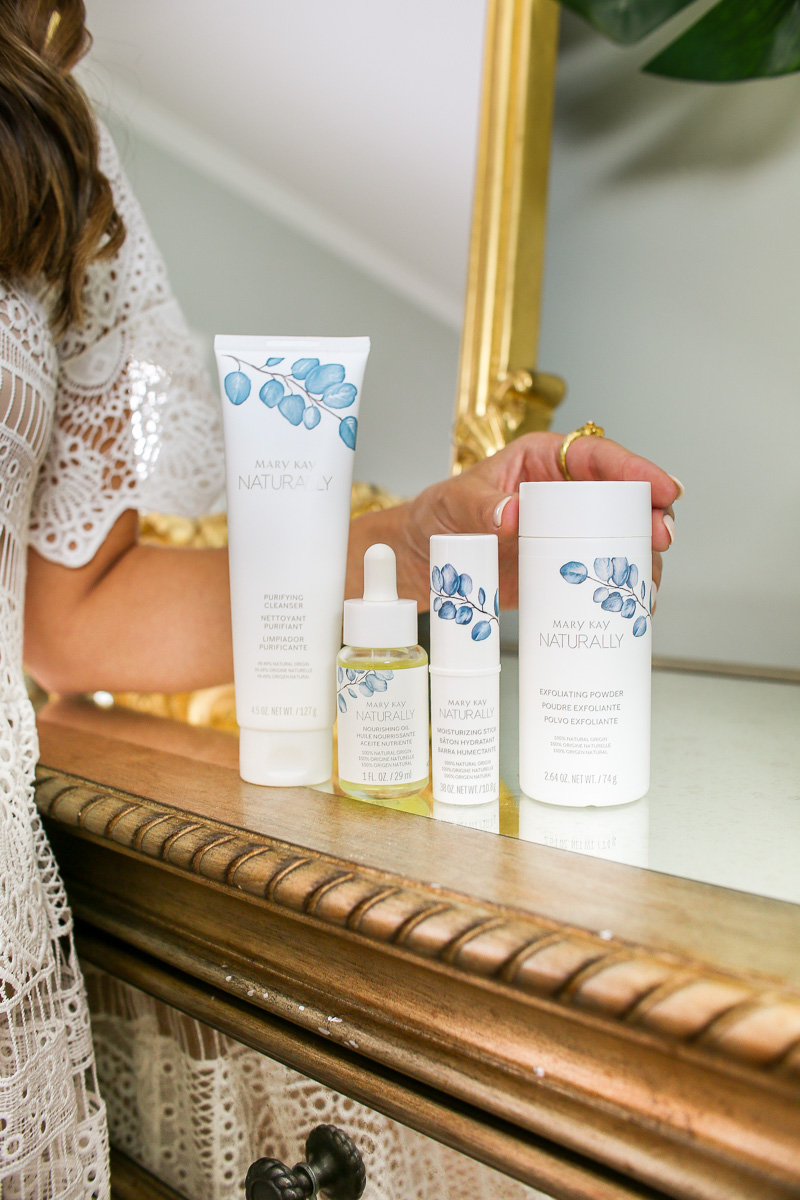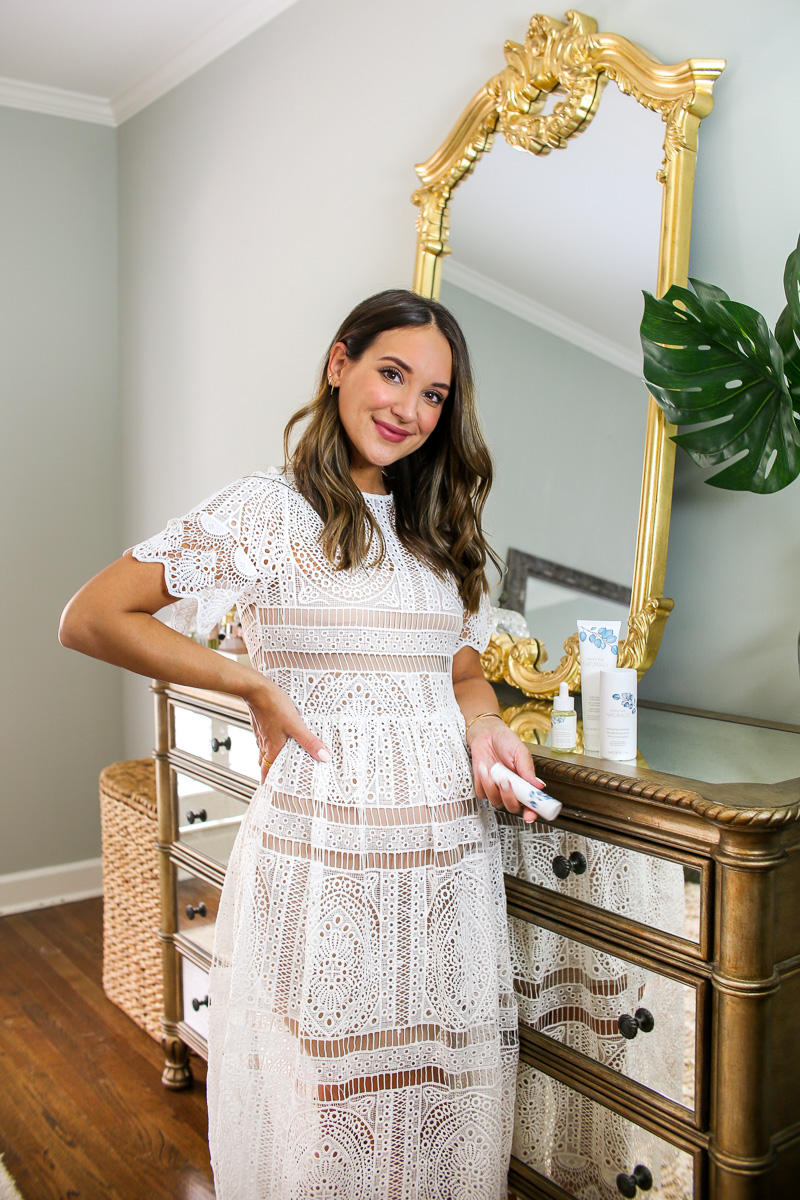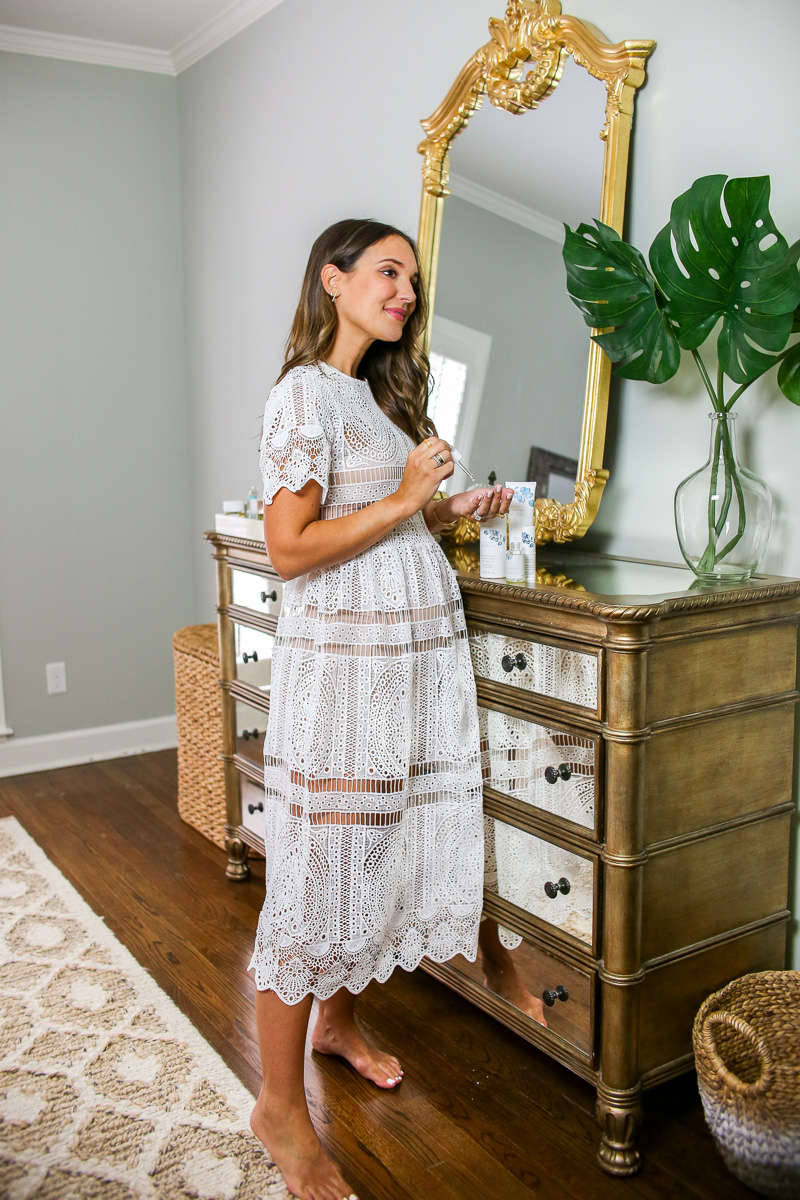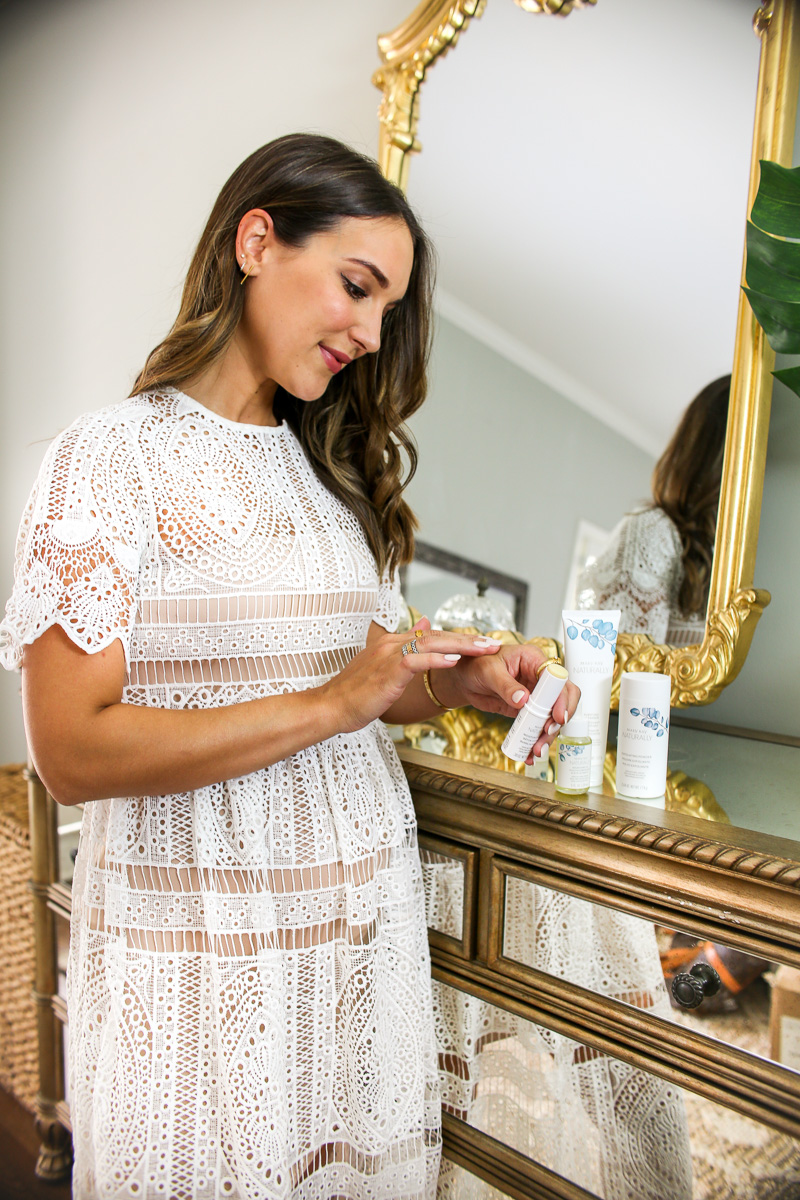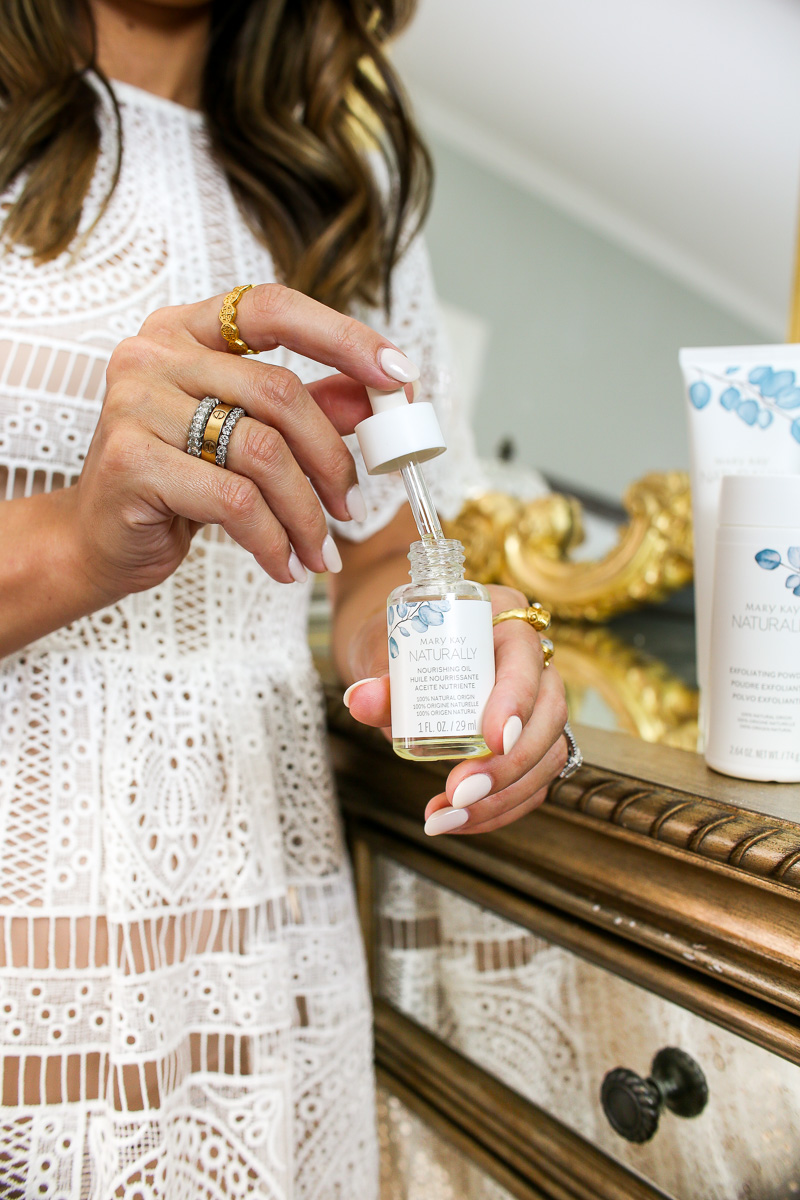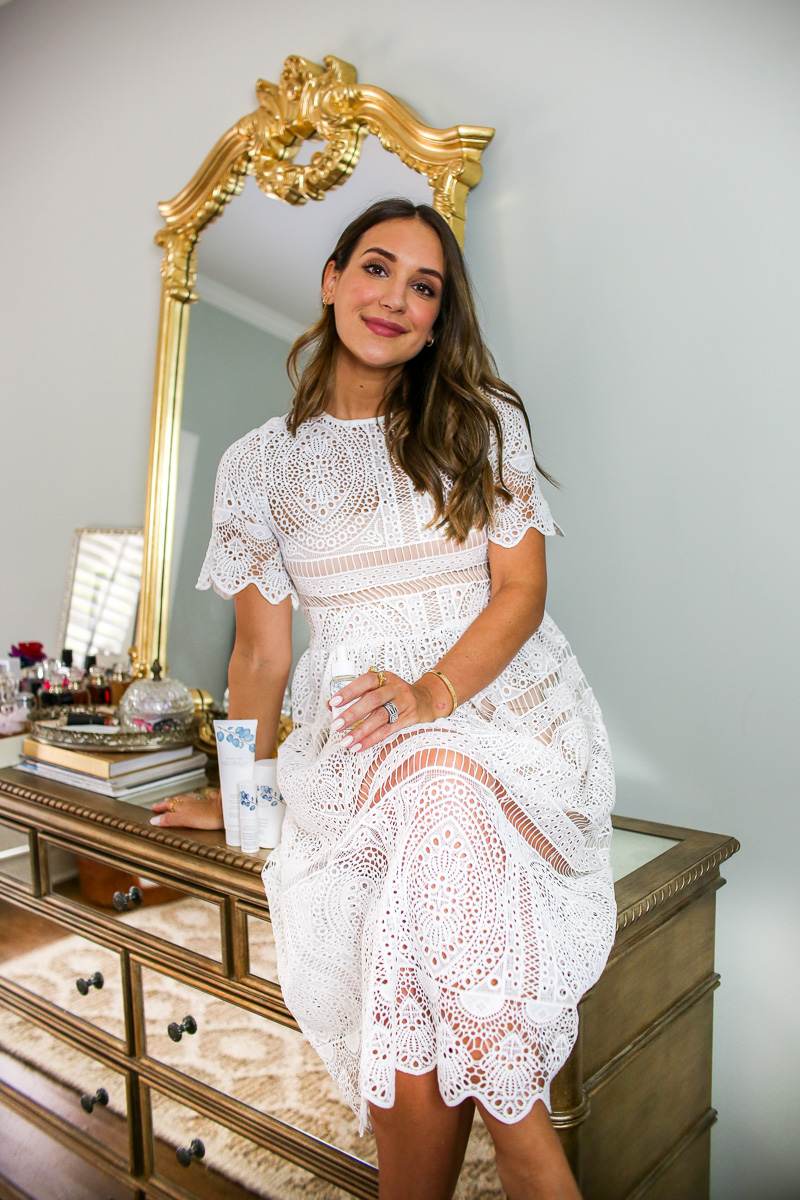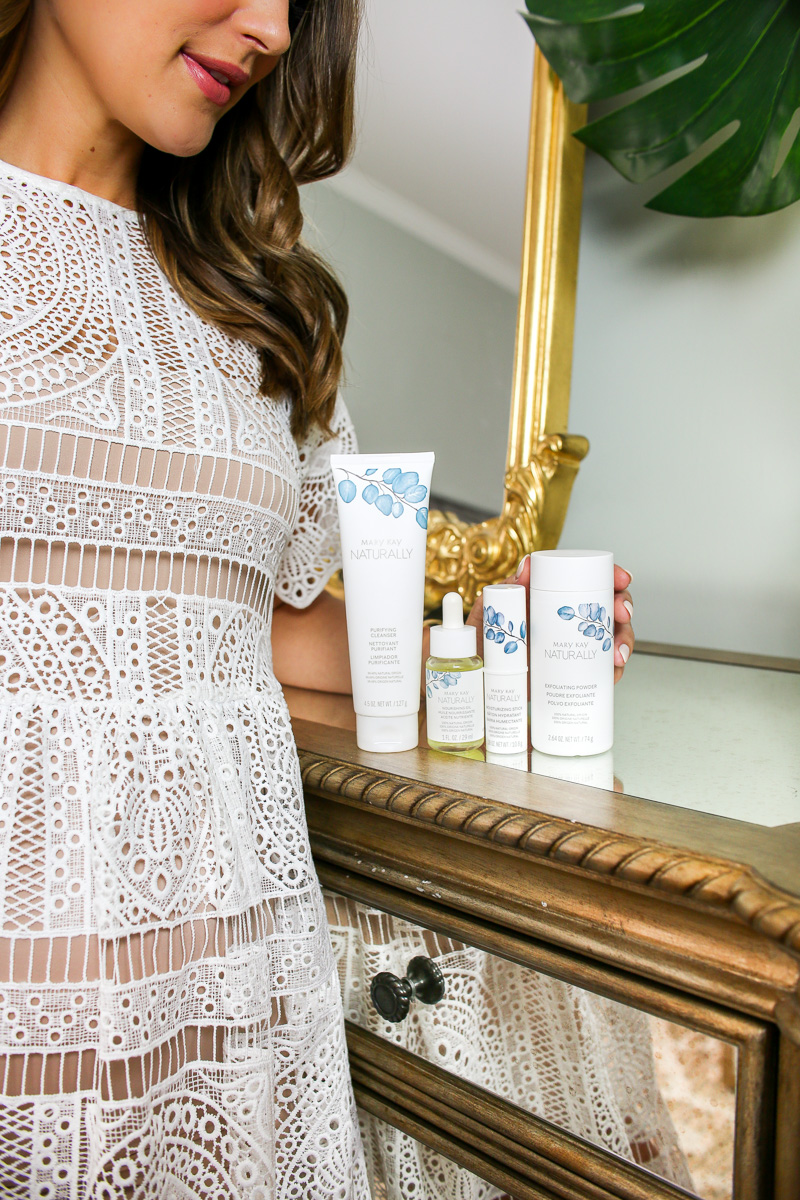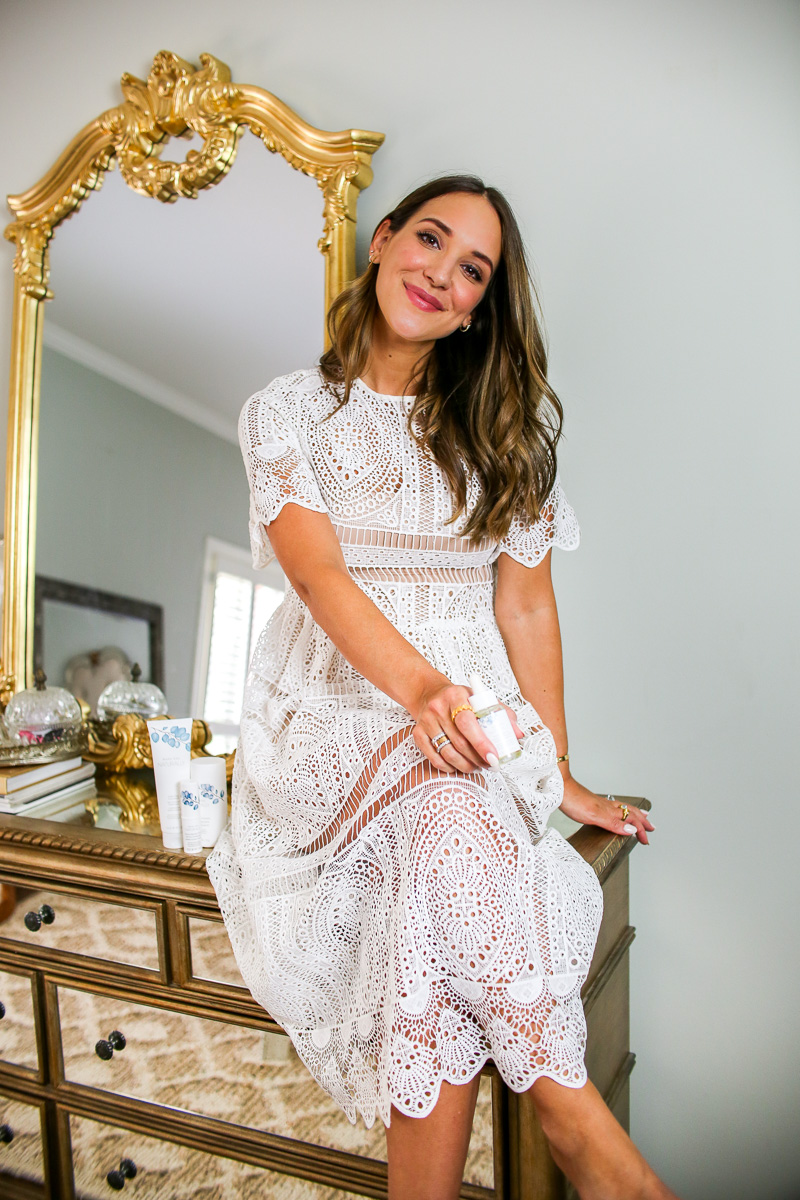 photos by Christian Barnes
Mary Kay Naturally Purifying Cleanser | Mary Kay Naturally Moisturizing Stick | Mary Kay Naturally Exfoliating Powder | Mary Kay Naturally Nourishing Oil – can also be used on hair, cuticles + elbows
dress | similar slip | rug – Annie Selke | dresser – similar styles here (44% off) and here (19% off) | similar mirror here and love this one
Would love to hear what you look for in skincare and if ingredients are important to you!  Let me know in the comments and thanks so much for reading – XO –
brought to you by Mary Kay