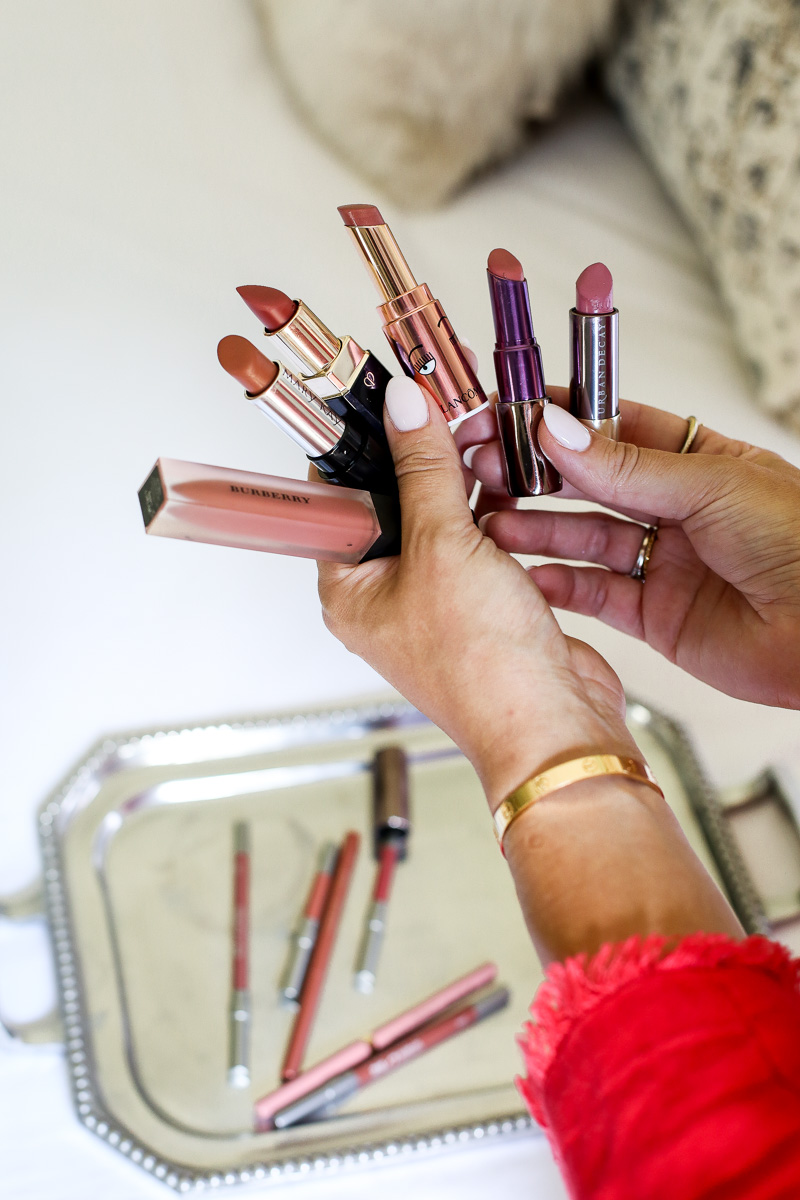 One of the most commonly asked questions I get from you guys is, "what lipstick color are you wearing?" The not-so-fun answer to that question is… a combination of four things.  Usually a lip liner, a lipstick, a chapstick and then maybe touched up with another color I find in the bottom of my purse.  I shared that in the FAQ of this site, but I still get the question often enough that I thought it would be helpful to round up my favorite colors!
Let's get into it –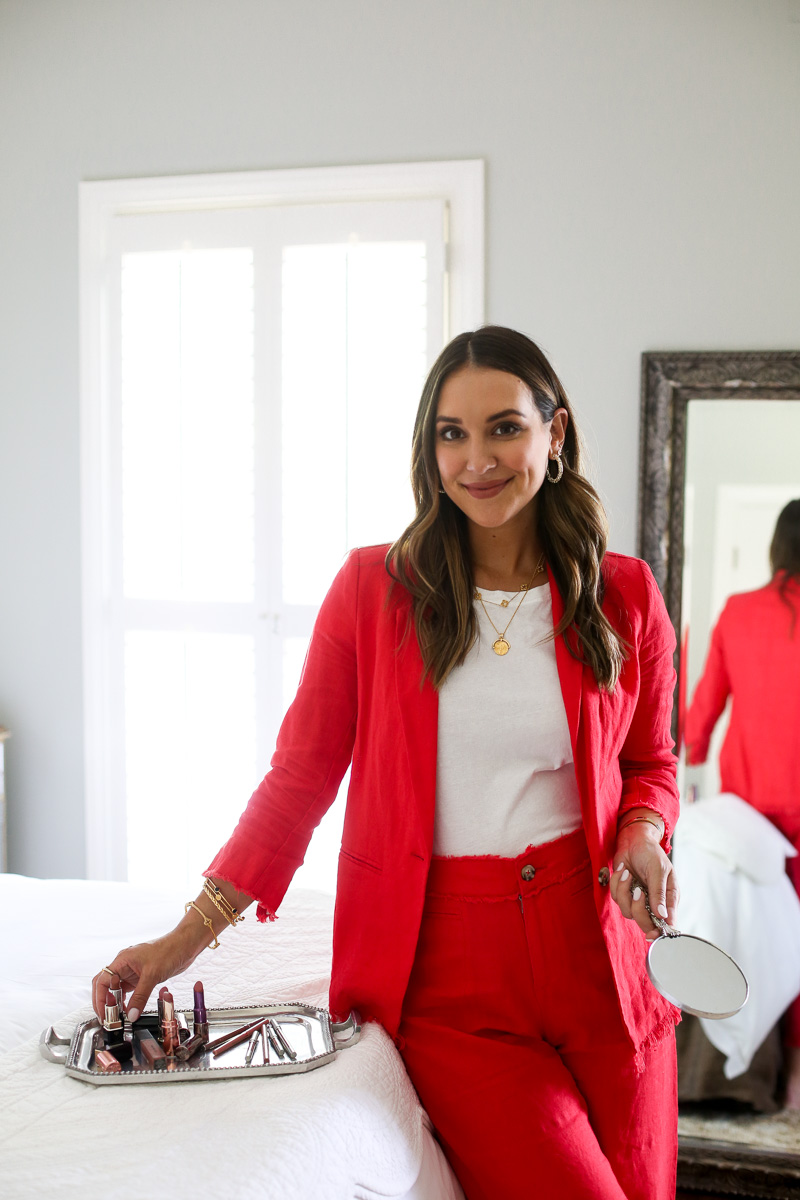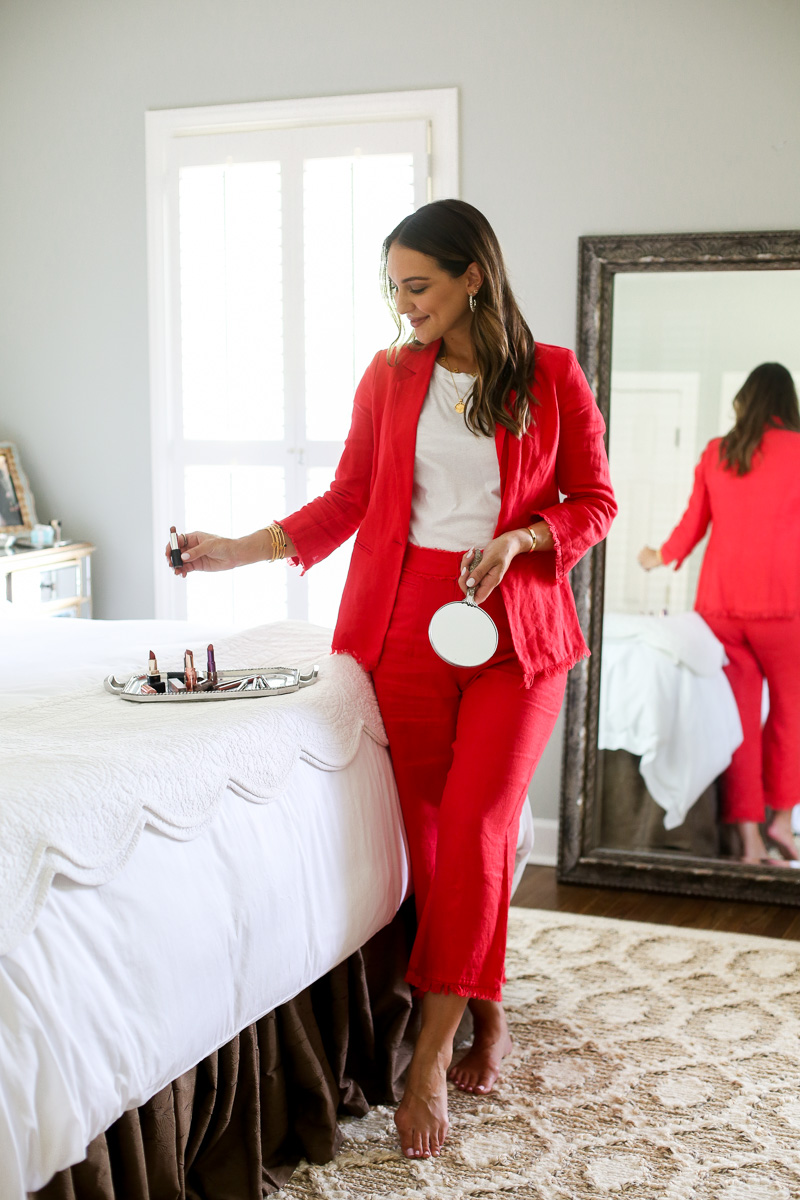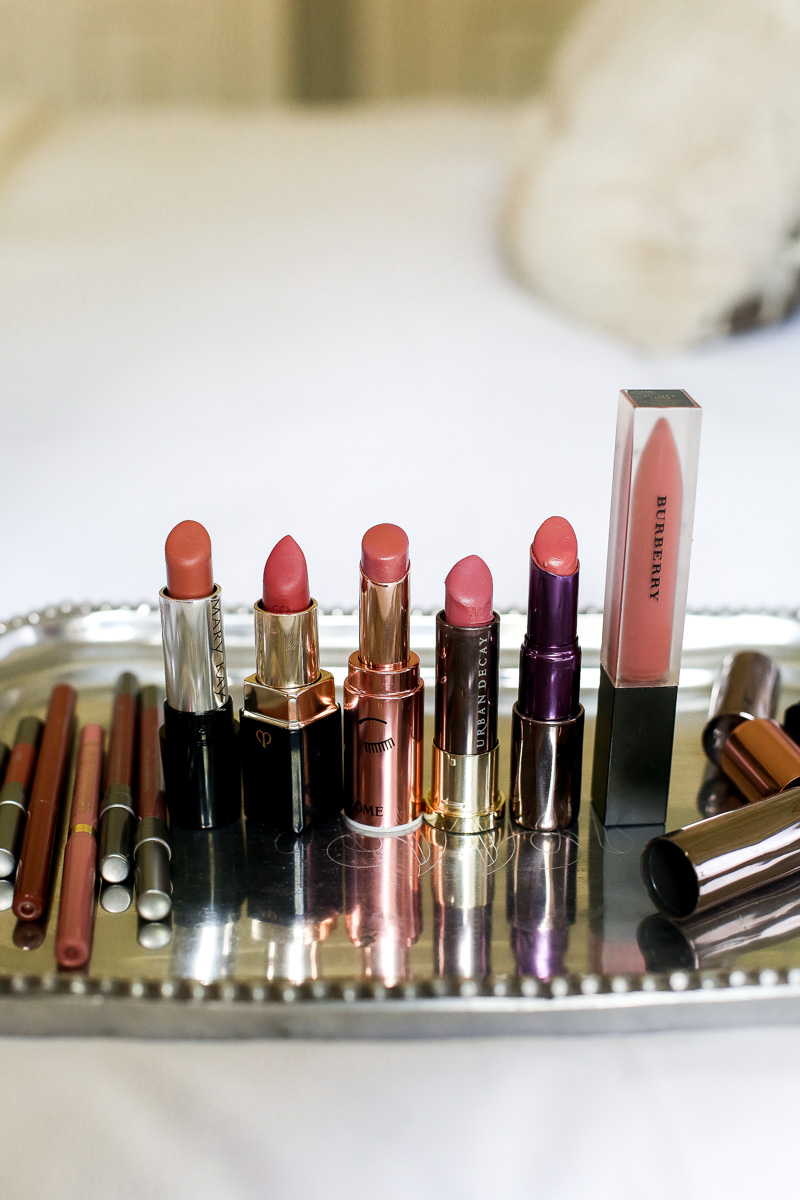 lipsticks L to R: Mary Kay Rich Truffle | Clé de Peau Sweet Song | Lancome Independent Woman | Urban Decay Backtalk | Urban Decay Liar | Burberry Liquid Lip Velvet Fawn No. 5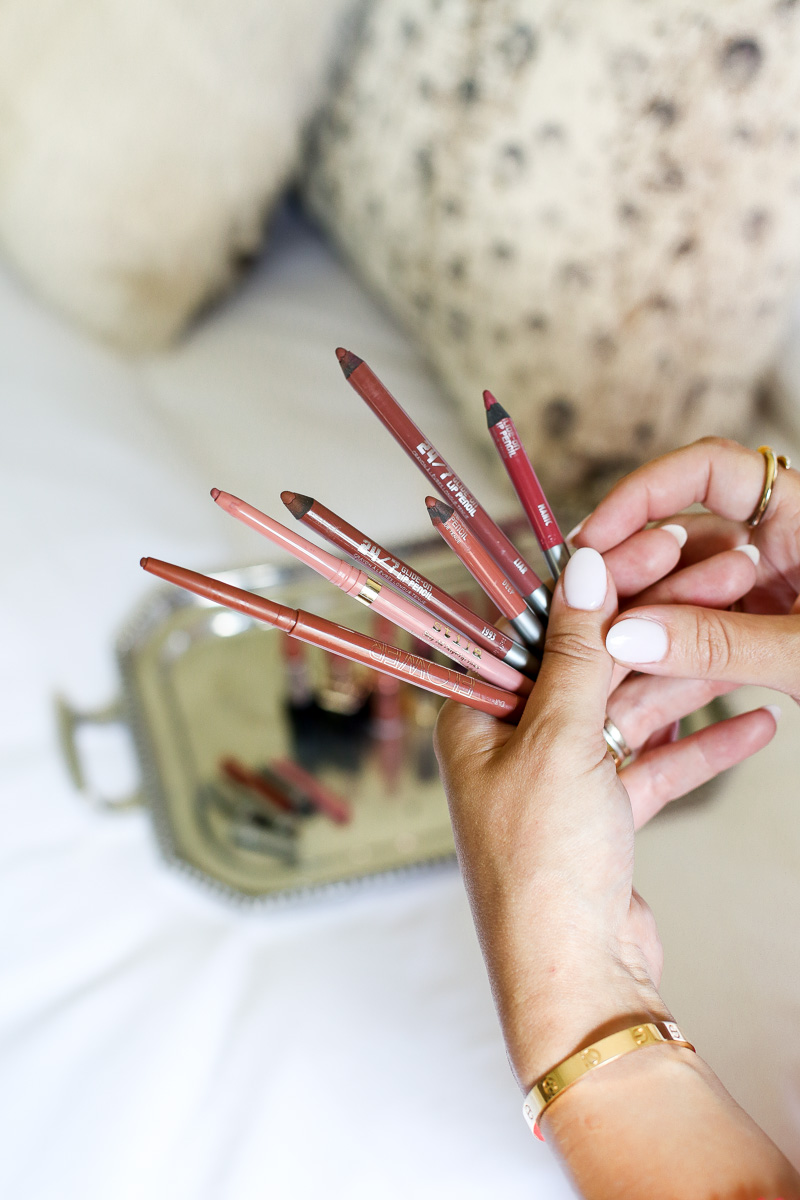 Lip Liners L to R: Flower Child Toffee | Stila Pink Moscato | Urban Decay 1993 | Urban Decay Deep (discontinued but love the look of Uptight) | Urban Decay Liar | Urban Decay Manic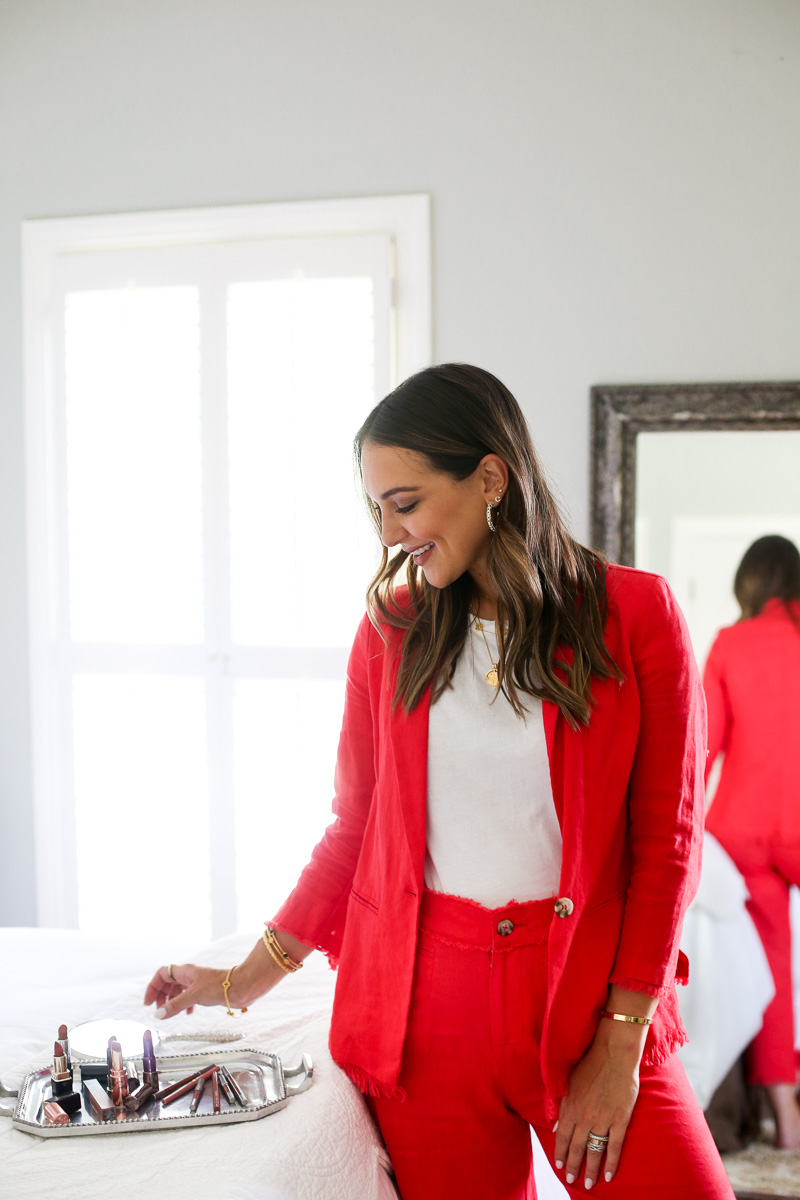 photos by Christian Barnes
linen suit – Greylin (old), love this one, this one and this one | clover necklace | coin necklace | bangles | hoop earrings | bedding | rug – Annie Selke
I hope this email will be helpful to some of you looking for the perfect neutral color combination!  I play with different combos until I find something that works with my skin tone.  So I do think a lot of it is finding what's going to compliment your complexion, eye color, hair color, etc.
And my favorite chapsticks are just Aquaphor or Palmer's Cocoa Butter Swivel Stick!
If you have a favorite nude or neutral lip, I'd love to hear!  Thanks so much for reading – XO –
PS – I wrote this post last night without electricity, tethering from Christian's cell phone and using a flashlight… so I hope there are not many link errors!  I have missed having regular posts up so I really, really want to get things back on track.  Thank you for your grace! Big hugs –