similar sweater here (on sale) and here (on sale and under $30!) | similar cardigan here and here | leather pants – old, similar style here and here, look for less here and I just bought these | similar loafers | similar sunglasses, also have and love these | bag
This past weekend we went to Highlands, North Carolina for the first time to spend some time away and celebrate Christian's birthday weekend.  So many of the friends we've made in Georgia love traveling here as a weekend getaway as it's only two hours from where we live.  It was time to check it out for ourselves!
We haven't traveled out of state since fall of 2019, outside of visiting family.  Not only because of covid and trying to limit hotel stays, but also because if I'm going to invest in travel, I don't want to be restricted.  Restaurants are at half capacity and nearly all require reservations, masks are required both indoors and outdoors and you're paying the same price whether there are restrictions or not.  That combined with having a busy and often unpredictable toddler… it has just been significantly easier to stay home and save for when we can vacation without as many restrictions.
I also didn't realize that so much in Highlands is "closed for winter."  For some stores and restaurants that means mid-March and for others it means April and onwards.  We were there in early March and the weather in the morning was in the 30's (and windy which made it feel colder!), so it makes sense that a lot of the outdoor activities were on temporary hold.  That is something to consider when/if planning your trip!
Where We Stayed
Lofts on Main | Christian did some research before booking a little loft right on Main Street, and he really couldn't have chosen a more perfect setup.  If we are able to visit without a little one, I would love to stay at Old Edwards.  But if you have a family, the Lofts have small kitchens, multiple bedrooms and bathrooms, balconies and is right in between Wolfgang's restaurant and Bardo.  It's also a stone's throw from Mountain Fresh Grocery.  Extremely convenient!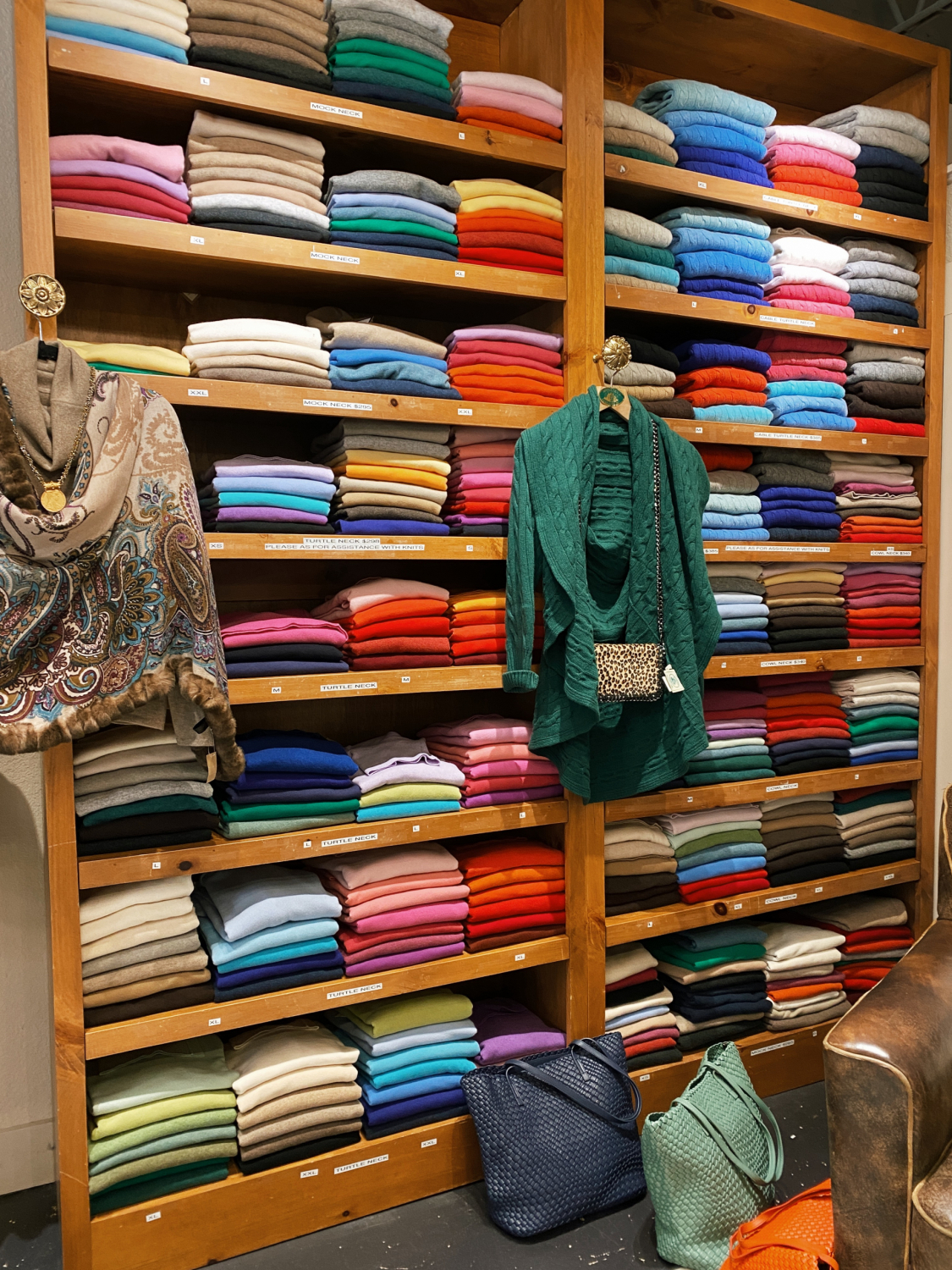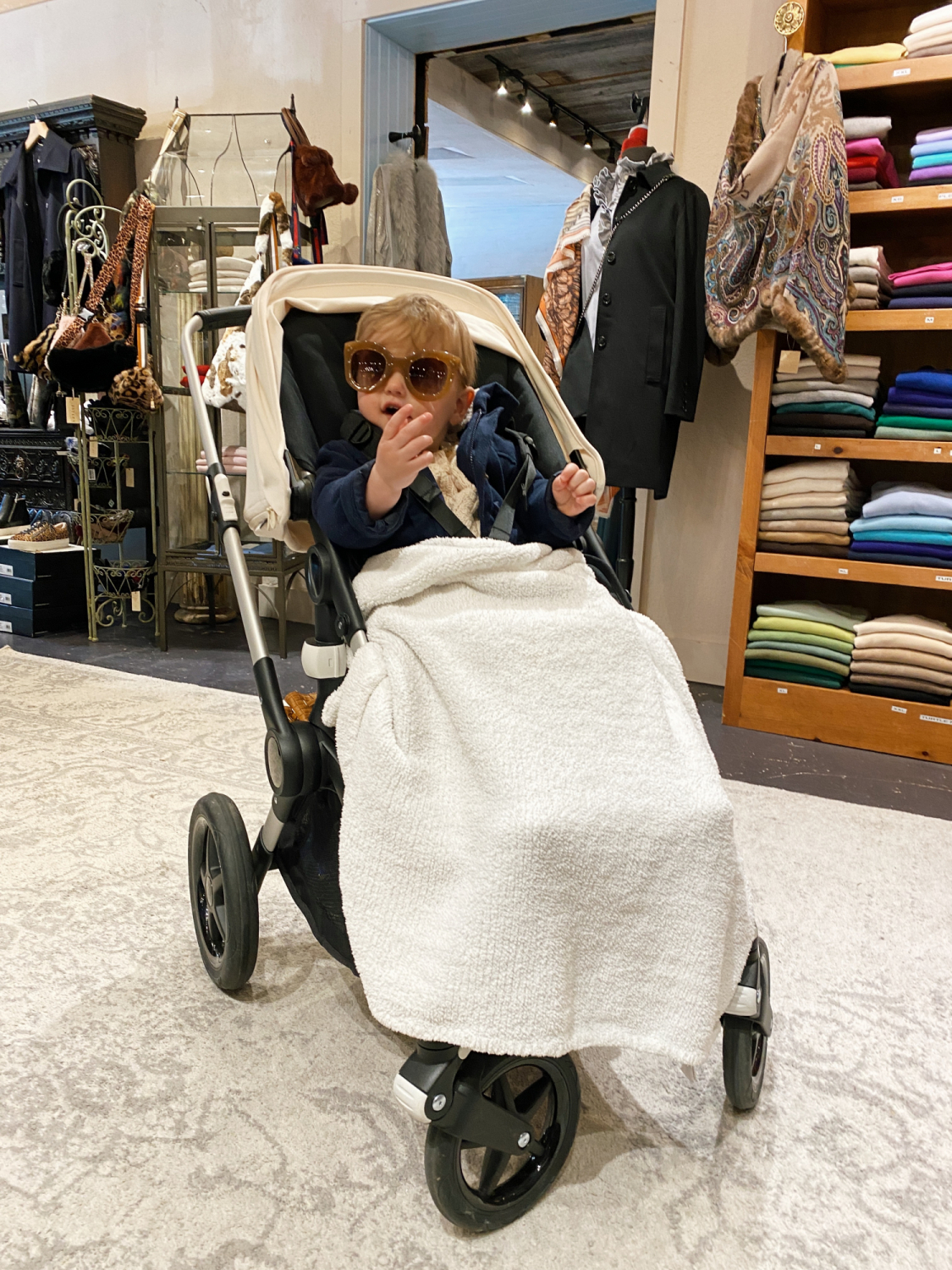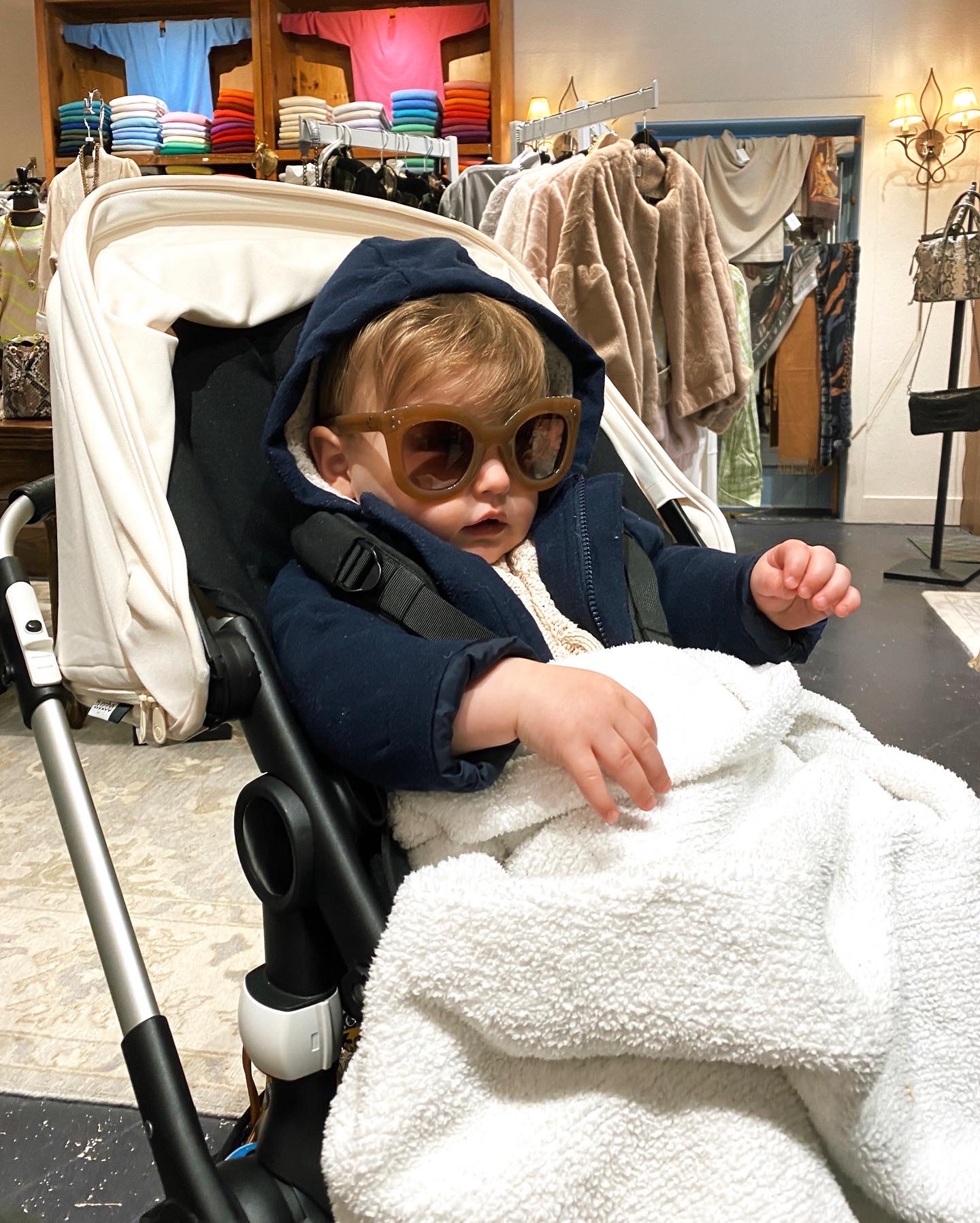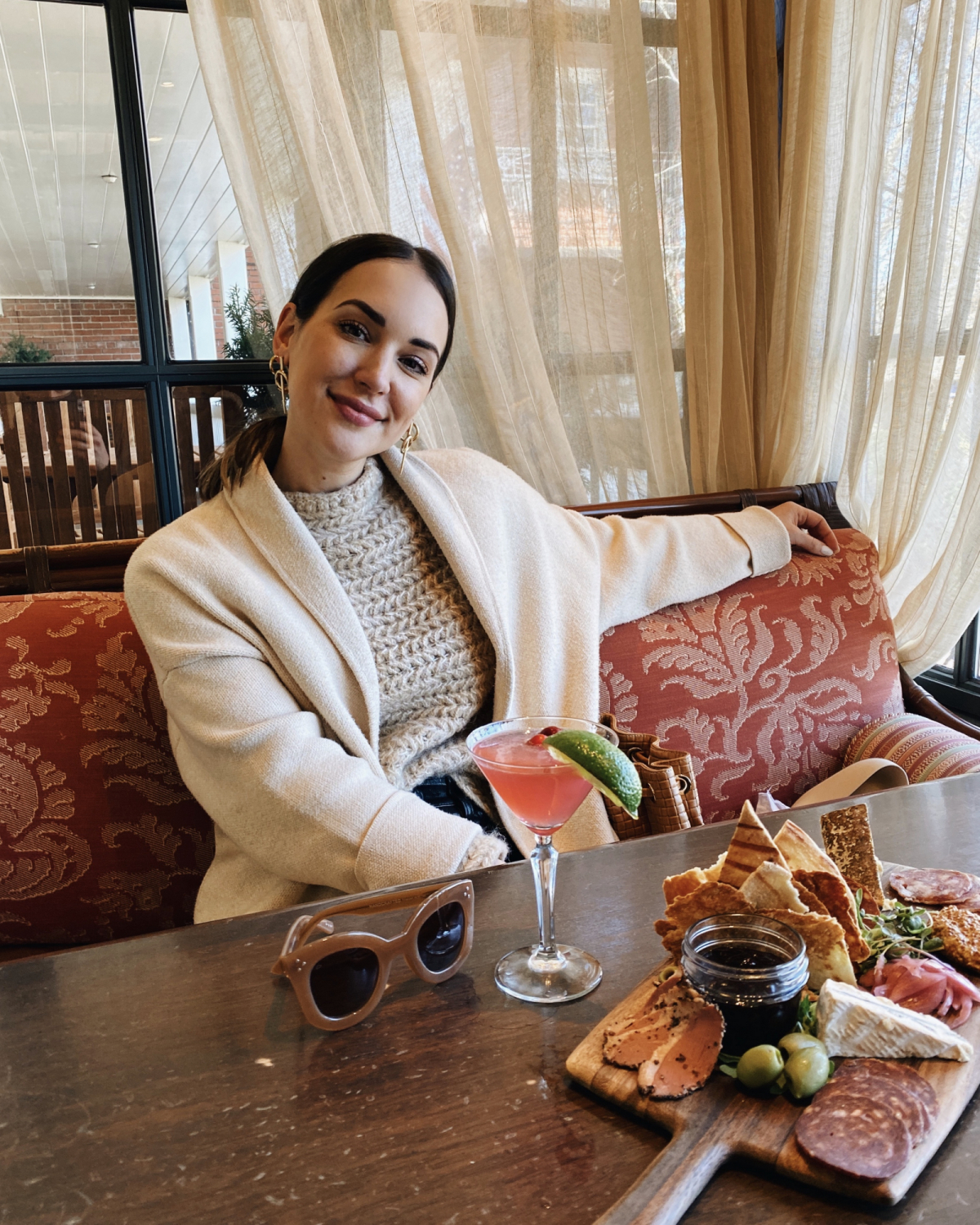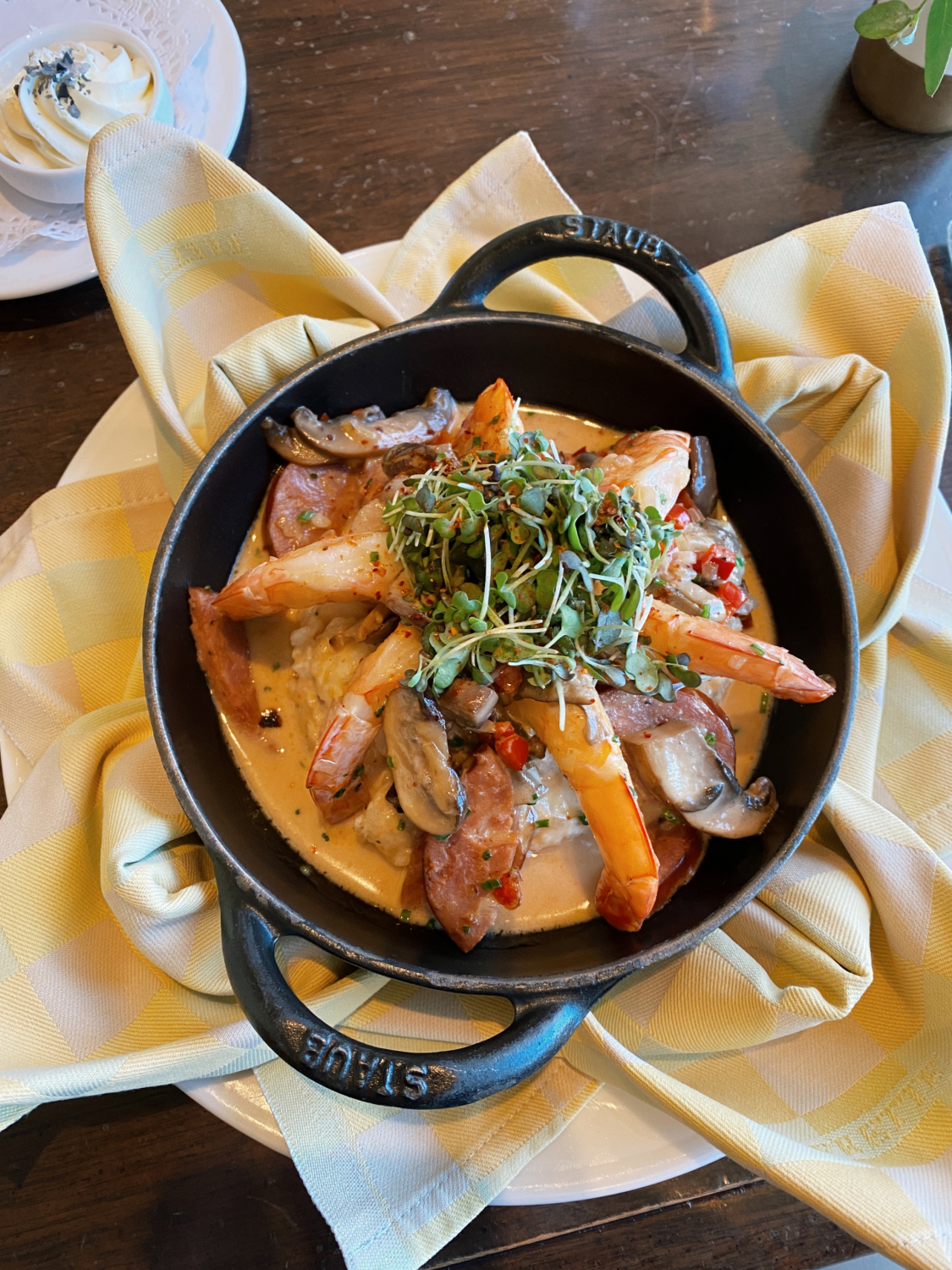 Where We Ate
Four65 |  We got takeout here and the pizzas are to die for.  So delicious and would eat there again!
Mountain Fresh Grocery  |  So many recommend this stop as an easy, quick and family friendly spot.  It's a higher end grocery in town (artisan cheeses, wine shop, coffee bar, it has a very "California" feel) that also has small and casual order-at-the-counter style restaurants.  A pizza shop, lunch/breakfast counter, coffee/espresso bar, takeaway items, etc.
We popped in to get some snacks for the weekend and one day I hopped in here to get a chicken tender meal for Hudson and I to share for lunch.  They were probably the best chicken tenders I've had in a long time.  I even saved one for Christian to have when he got back from his fishing trip and he agreed!
Madison's | I wanted to have at least one really nice meal to celebrate Christian's birthday weekend, and I called ahead of time to make a lunch reservation here.  I also wanted to see the inside of Old Edwards and didn't really feel comfortable snooping otherwise as so much is limited due to covid restrictions.
The restaurant is gorgeous, they were incredibly welcoming and kind to Hudson, the food was beautiful and outstanding and it was the perfect spot to end the trip.  Currently they are only allowing guests to dine for lunch and breakfast and dinner is limited to hotel guests only.  I hope to visit again!
The Ugly Dog Pub |  We popped in here for a quick dinner and it was easy pub food.  They are one of the few places that don't require reservations, we felt like Hudson could appropriately sit with us and it was easy.  I wouldn't call it our most memorable meal but a great spot for a quick meal in a pinch!  I didn't want to make a ton of reservations as I didn't know what Hudson's behavior would be based on naps, etc., so I appreciated the easy come-and-go.
Also if you bring a framed photo of your dog, it might get hung it on the wall!
Other |  Additional restaurants that were recommended that we would like to hit next time: Wolfgang's, Blue Bike Cafe for breakfast, Kilwins for sweet treats, Wild Thyme (temporarily closed for winter), Paoletti's (also temporarily closed), the Bridge at Mill Creek, the Wine Garden at Old Edward's (closed for winter)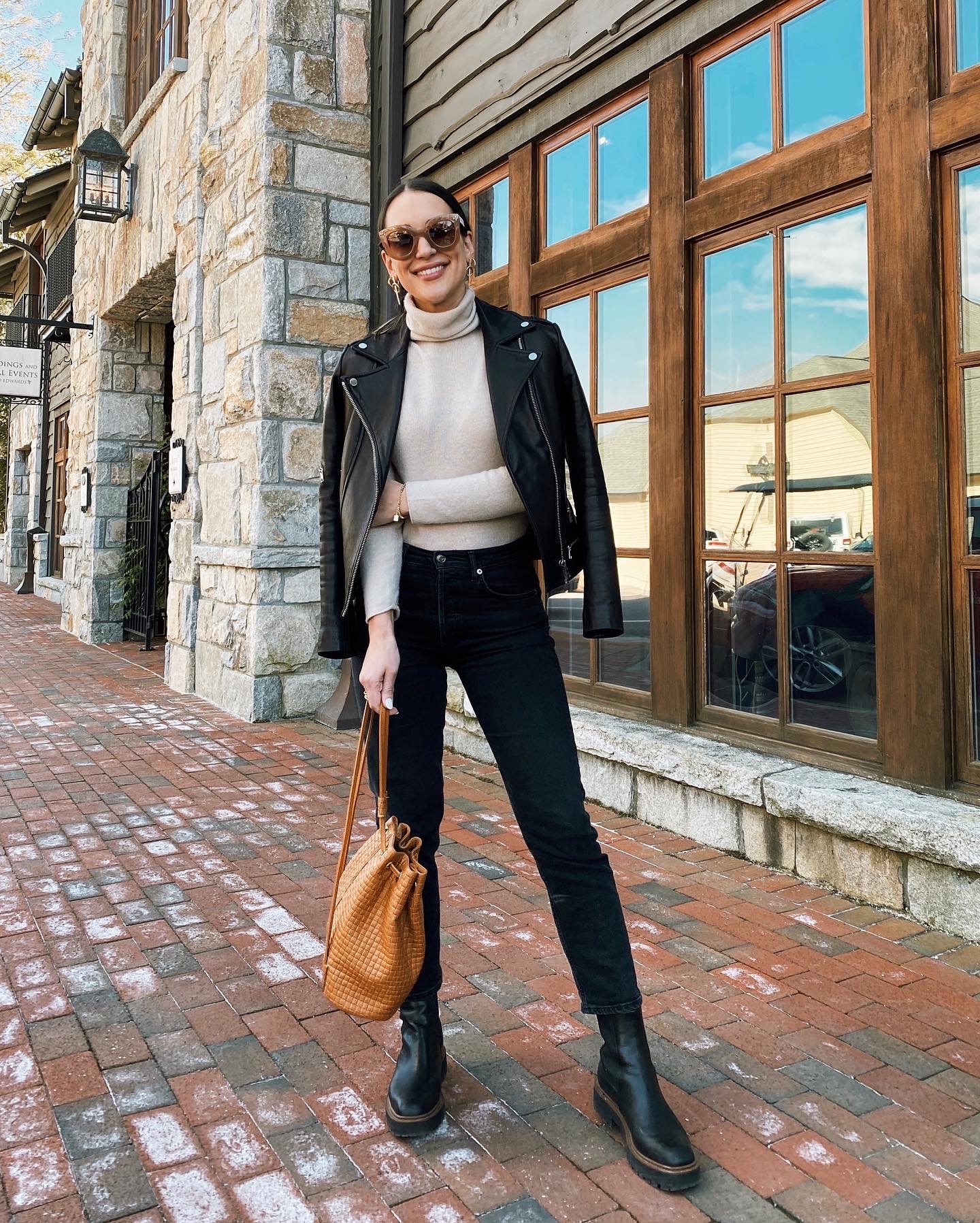 similar turtleneck | denim, run TTS | similar leather jacket here and here | boots, also available here and have and love these | bag | similar sunglasses, also have and love these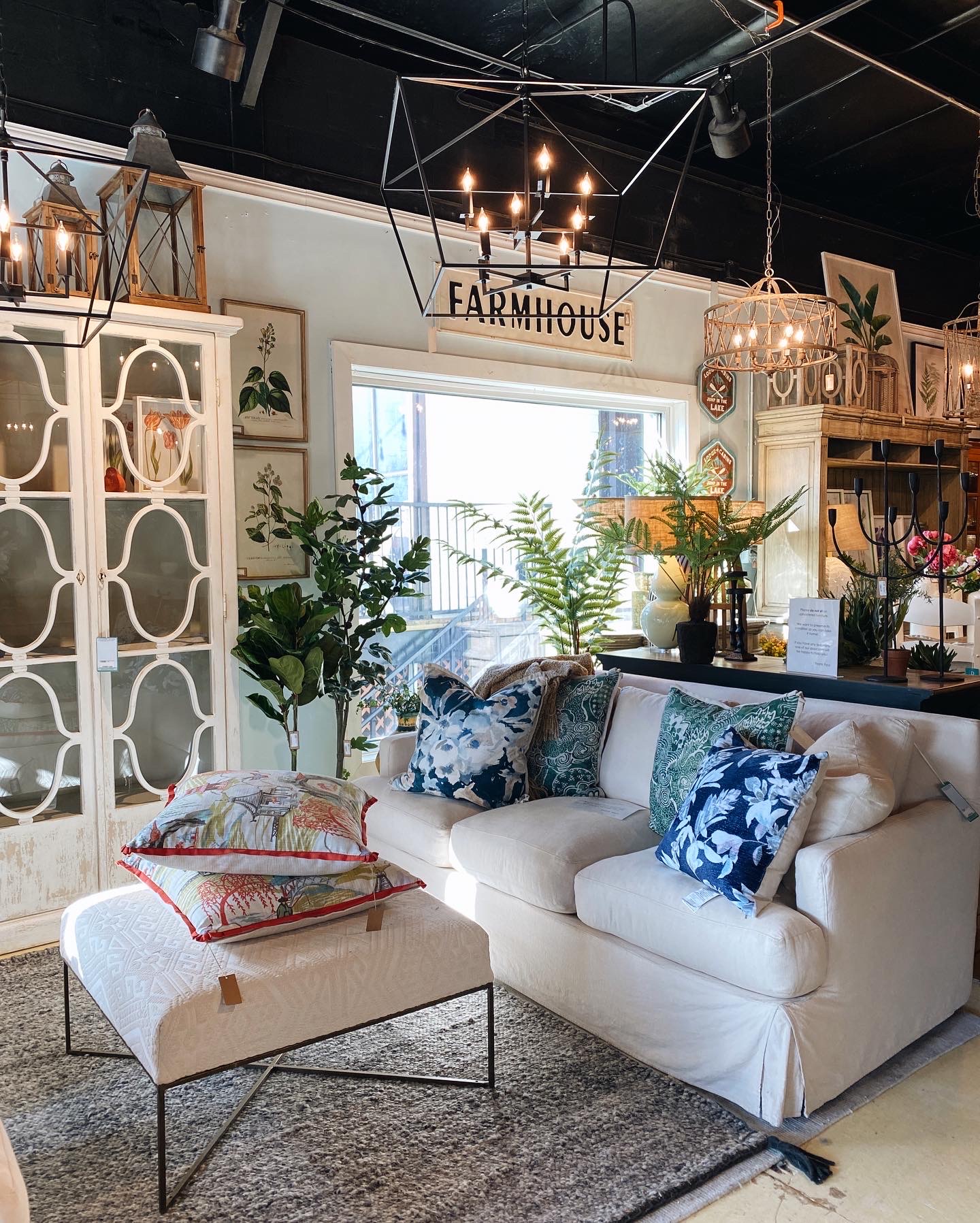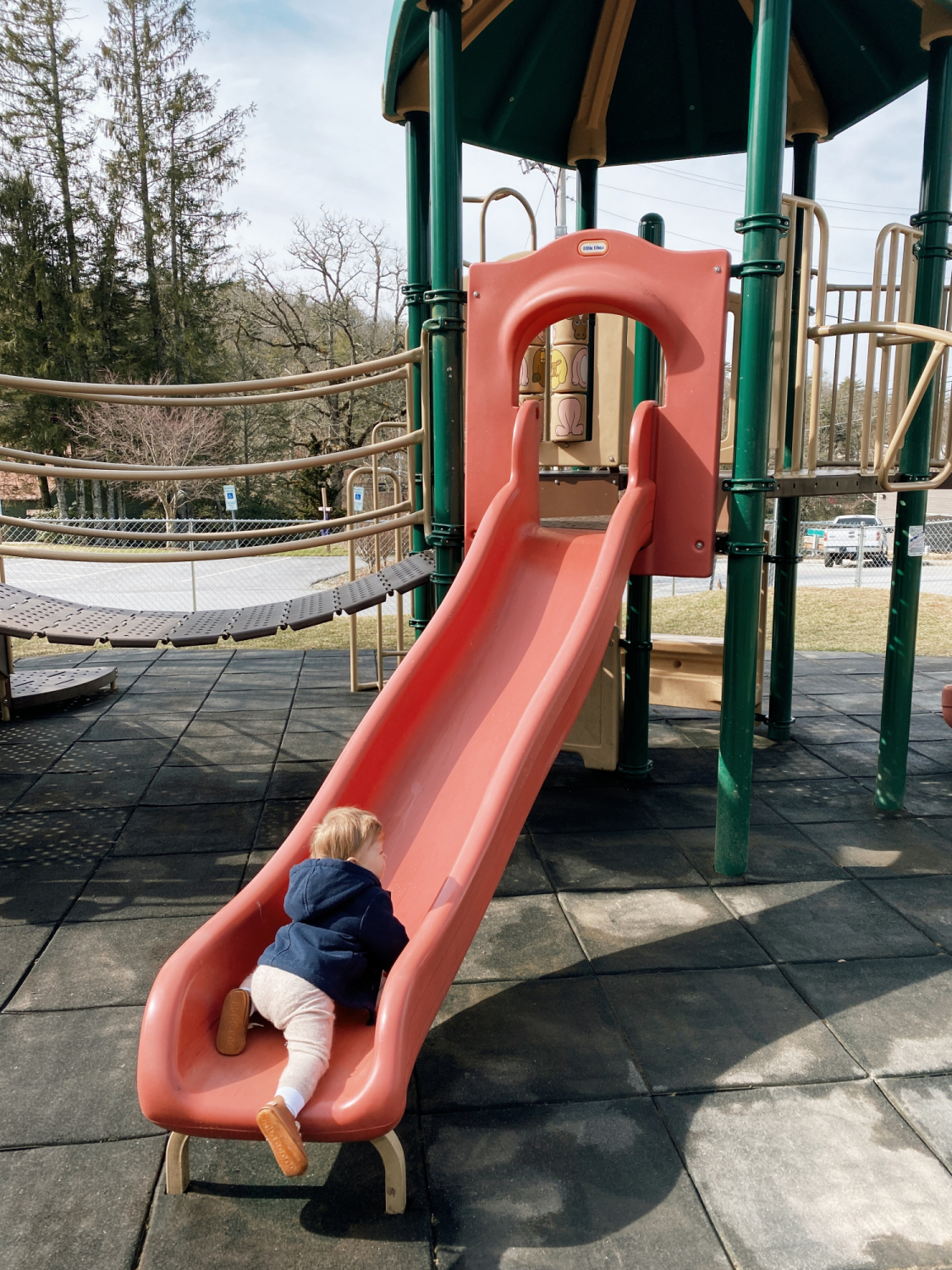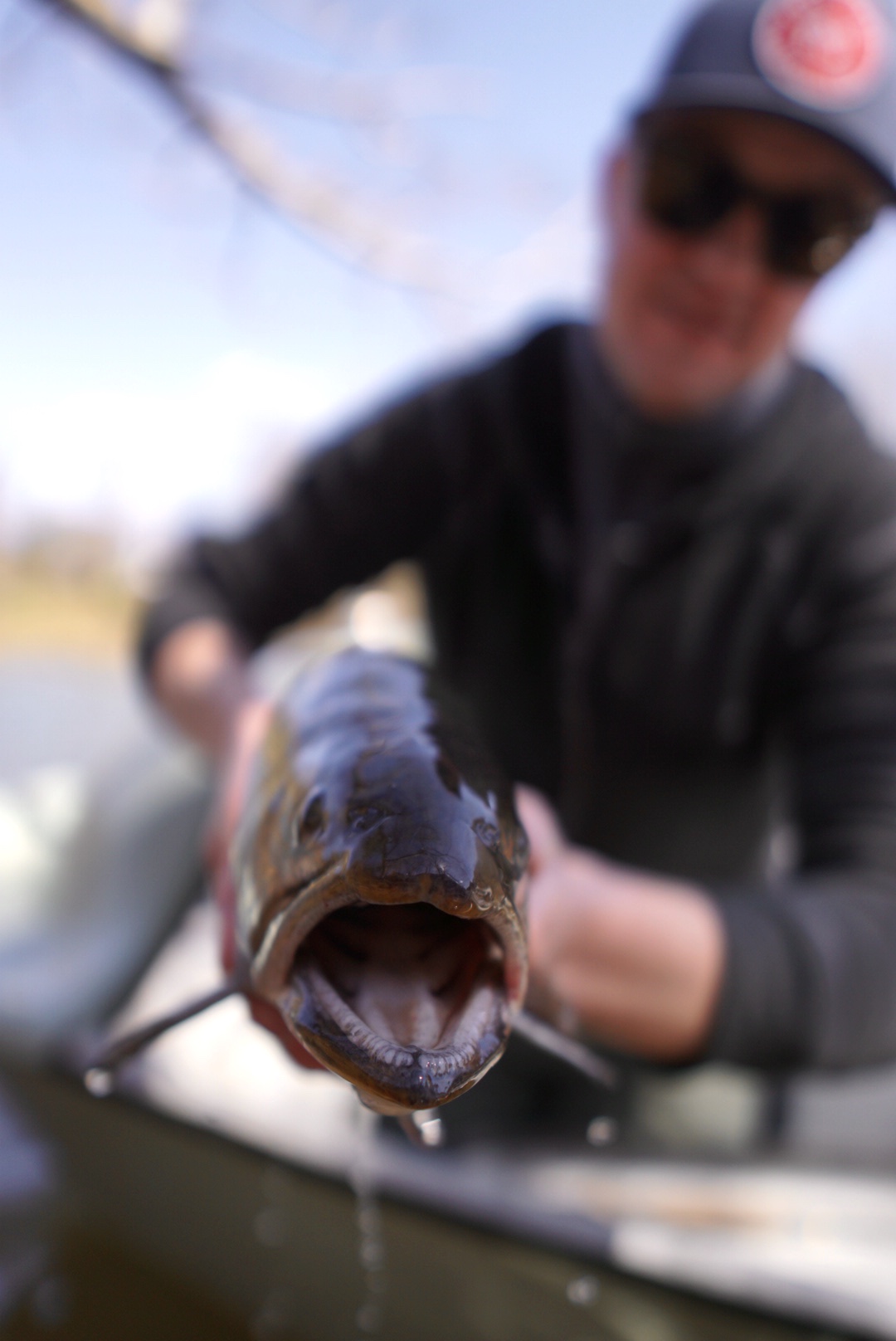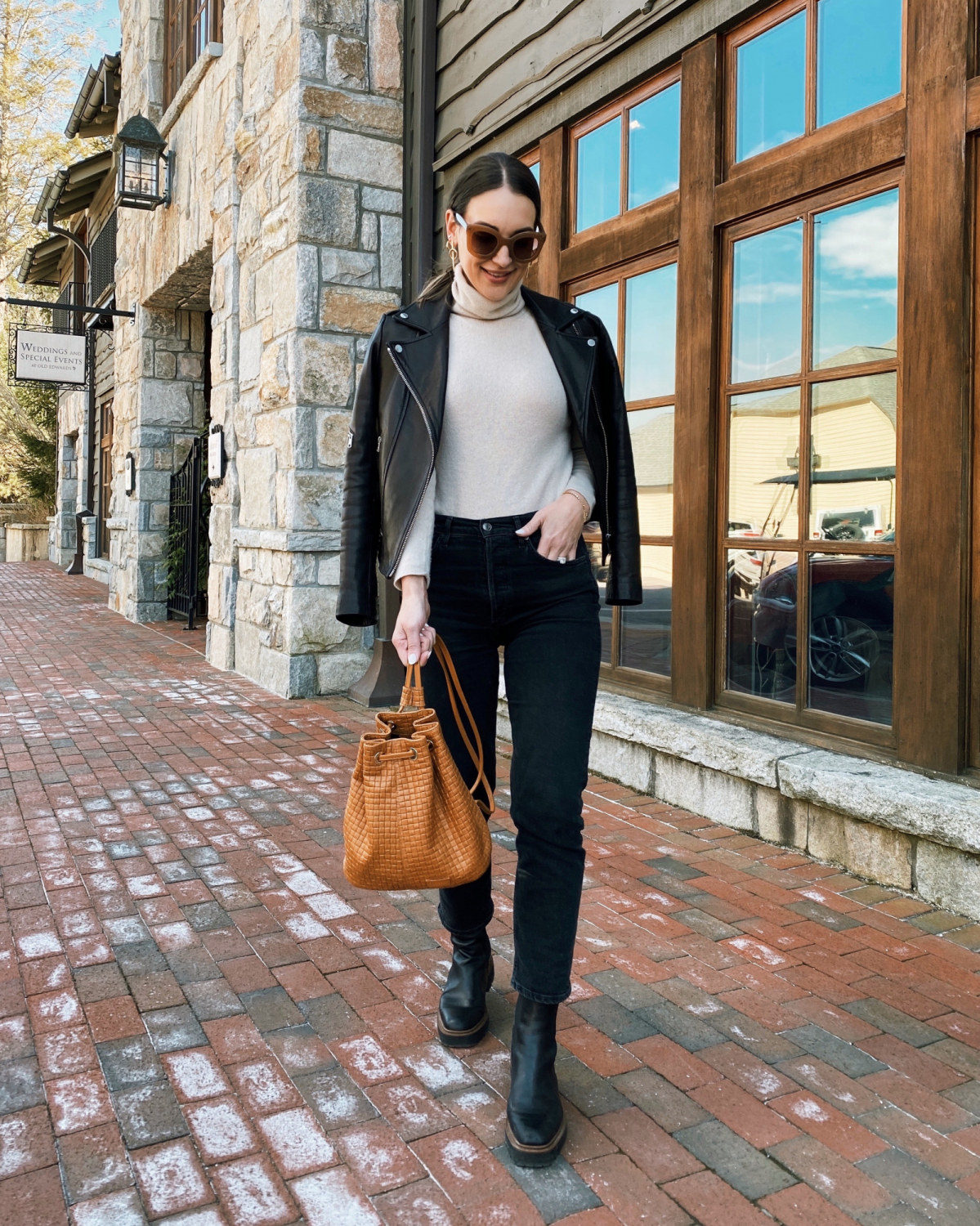 Activities
Downtown Home Shops I Loved | Bardo, Dutchman's Designs, Acorn's
Downtown Clothing Shops I Loved | Rosenthal's, McCulley's, Highlands Kids, Lulu Bleu
Downtown Playground | The Methodist Church has a sweet little gated playground we visited twice to blow off some energy for Hudson as he was mostly strapped to the stroller.  It's easy to walk to and right at the end of Main Street.
Spa | Everyone rave about the Spa at Old Edwards.  If we visit after covid life, I would love to try!
Hikes | Sunset Rock, Dry Falls, Glen Falls, Bridal Veil Falls, Whiteside Mountain
Ice Rink | There is an ice skating rink downtown that is open for winter until early March that would be really fun with older kids.
We intended to go on a short hike, but with Christian taking a half day to fish, the colder-than-anticipated weather and nap schedules, we didn't make it this time.  But it's on the list next time!  I also would have loved to check out Cashiers but we ran out of time.  I hear summer is a poppin' time in Highlands, and I hope one day we will make it back up during the warmer months.
If you have any favorite spots I didn't list here, I would love to hear about them in the comments!  Thank you so much to everyone who offered their tips and recommendations.  I hope we will get to visit to try some more places soon!
Thank you so much for reading – XO –