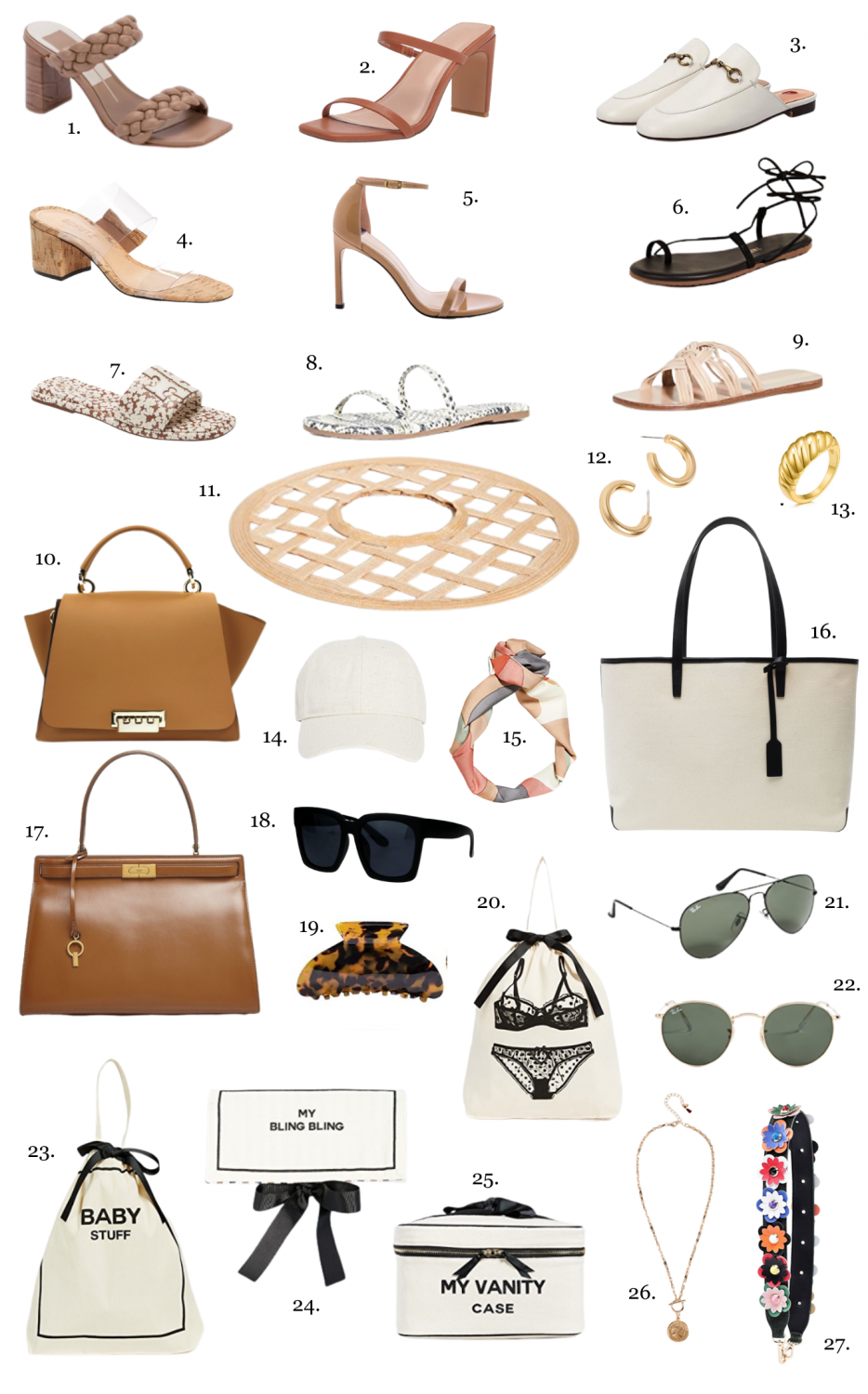 All about the accessories today and they are SOME KINDA CUTE.
I stumbled upon these travel bags and if there is anything more accurate than "my bling bling" or "baby stuff," I haven't seen it.  Adorable.
I bought these clips recently and they are so great for the price and hold all of my hair.  I've ordered this croissant ring for my index finger and am waiting for it to arrive.  I also saw this handbag strap that is a dupe and cannot believe it's under $20.  A steal!  I just got this canvas tote in and it's so pretty – will be so great for the beach, a travel bag or diaper bag with an insert like this.
This visor/sun hat is definitely a splurge but also very cool and unique.  I've never seen anything like it.  I also love the simplicity of a logo-free baseball cap like this one.
You can tell my preferred shoe style: sleek, chic and simple.  I have athletic legs and find that usually a simple strappy heel or sandal is more flattering on my legs.  I have these $50 strappy sandals in two colors and love a lace-up sandal like this pair with midi dresses and skirts.  And while I don't typically go for a logo sandal, I think those are so cute.
Lastly, sometimes I upload collages that are clickable, so when you click directly on the item it takes you right there.  Other times they're like this post and not clickable, rather you have to find the associated number.  Do you guys have a preference?  The clickable collages do take more time, but if they are far more enjoyable for you, I'm happy to do them.  I just thought it was worth asking!
Thank you so much for reading – XO –