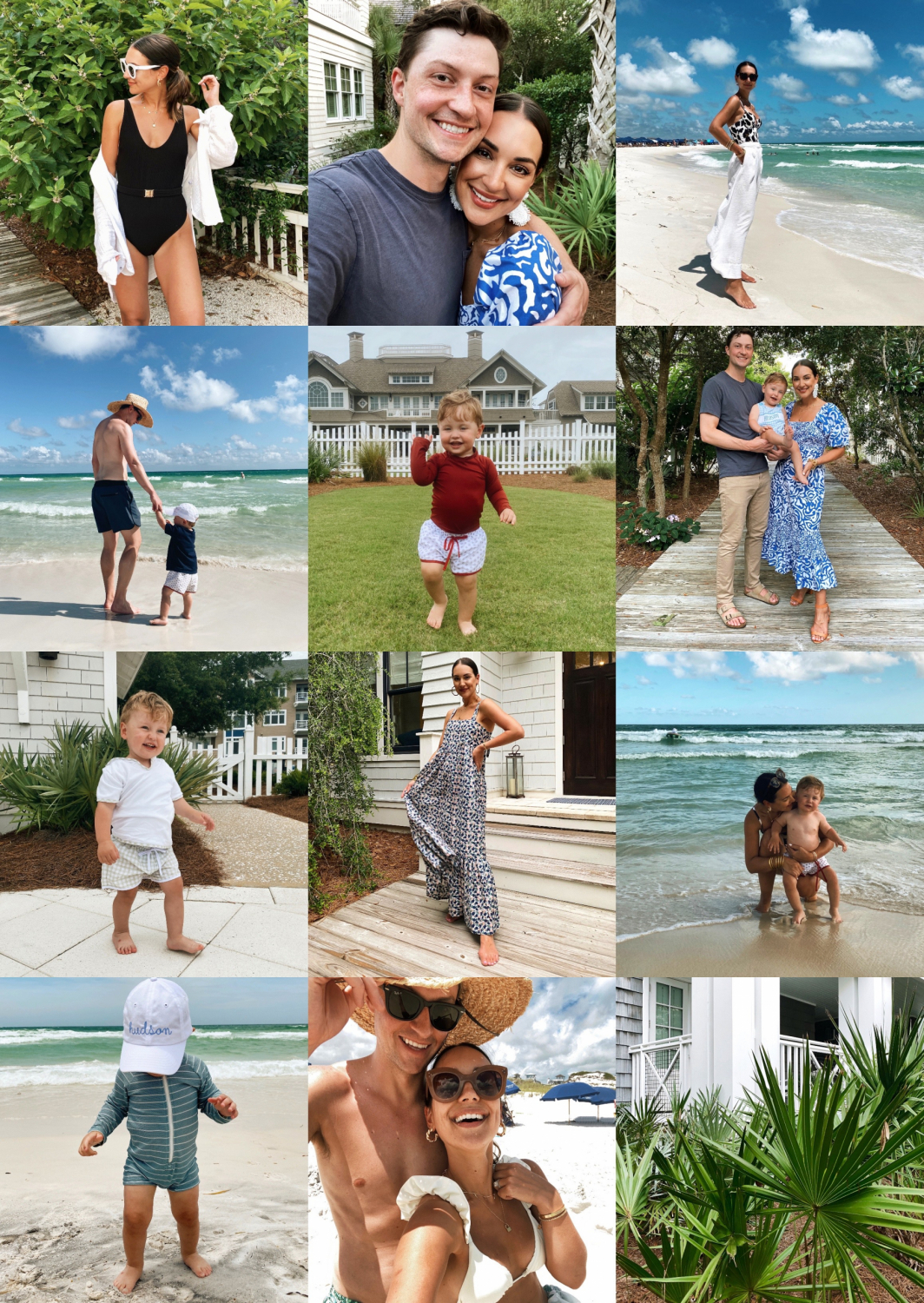 I had intended to post this roundup last week but… life got in the way so we're a little later than expected.  But we're here now, baby!
I grew up going to 30A with my family every summer for as far back as I can remember.  I actually worked at the Watersound Beach Club the summer after my sophomore year of college!  So I've loved this area for so long as it holds so many special memories.
The past 10 years, my dad has rented a big house for all 15 of us. 7 kids under 9, three sets of tired parents, and one set of incredibly generous grandparents who book the house and feed all of their offspring which requires regular visits to the grocery store.  I don't know how much longer we will all be able to fit in one house, so it's really special to enjoy it while it lasts!  You can find houses available to rent here.
We skipped last year's visit as it didn't feel worth the risk with so many physicians in the family who didn't have access to the vaccine yet.  But this year it was back on, and after skipping last summer I appreciated that fluffy sand and warm teal water more than ever.  I love the California and Georgia beaches but they are just not the same as Florida water and sand.  Not even close!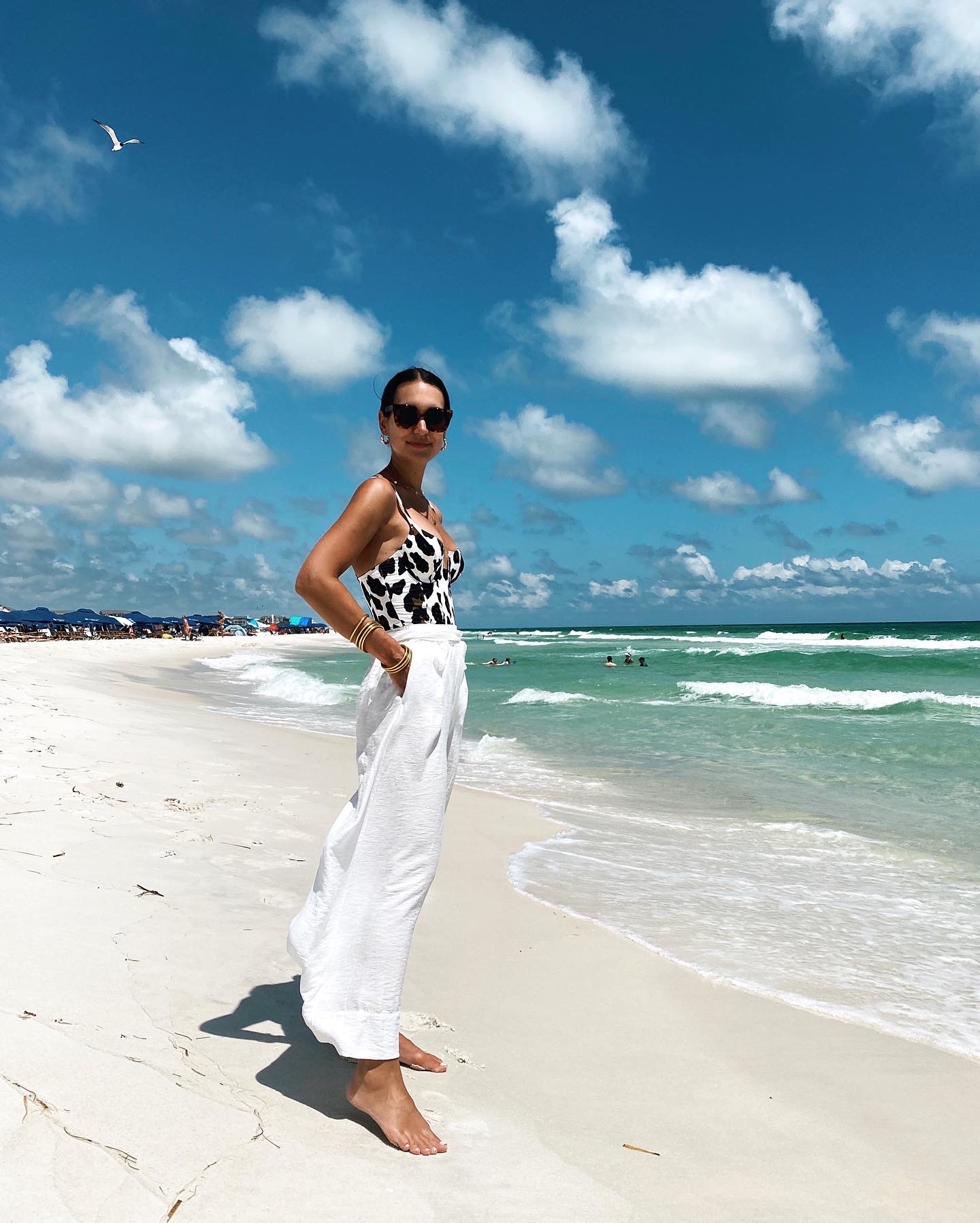 swimsuit – Solid & Striped (old), love this one and this one | pants – The Odells (old), love these and these | bracelets | sunglasses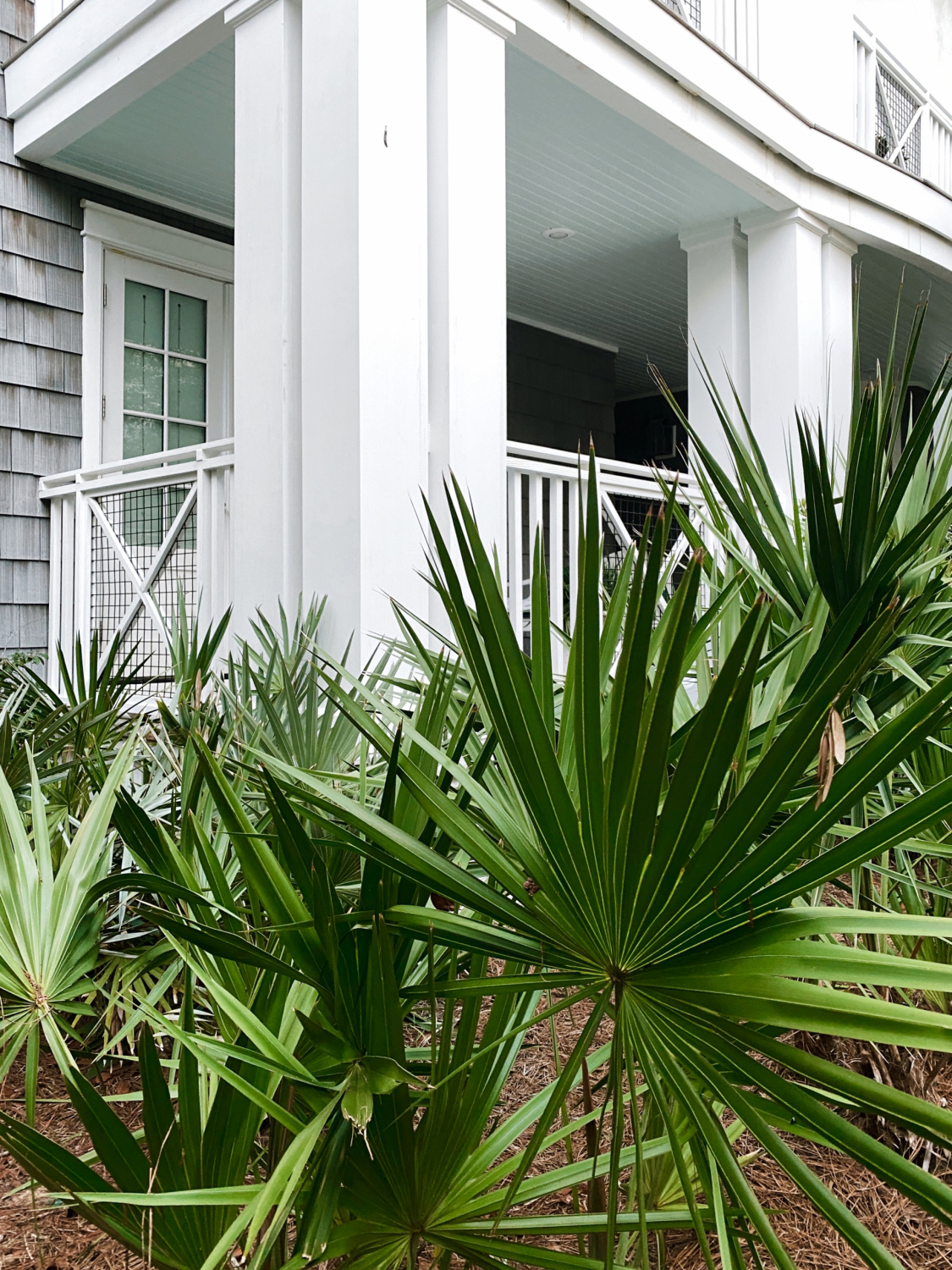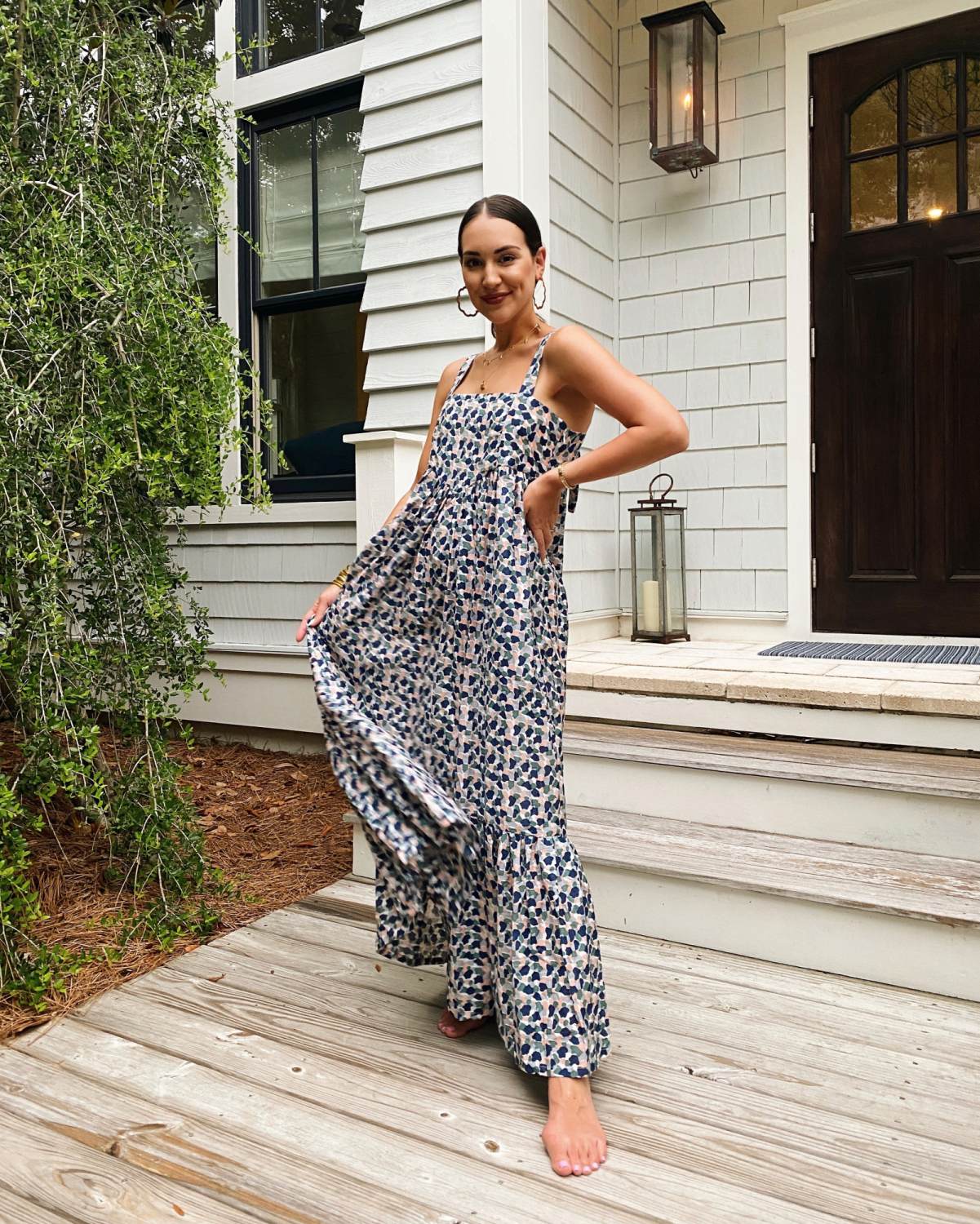 dress, also love this one | hoop earrings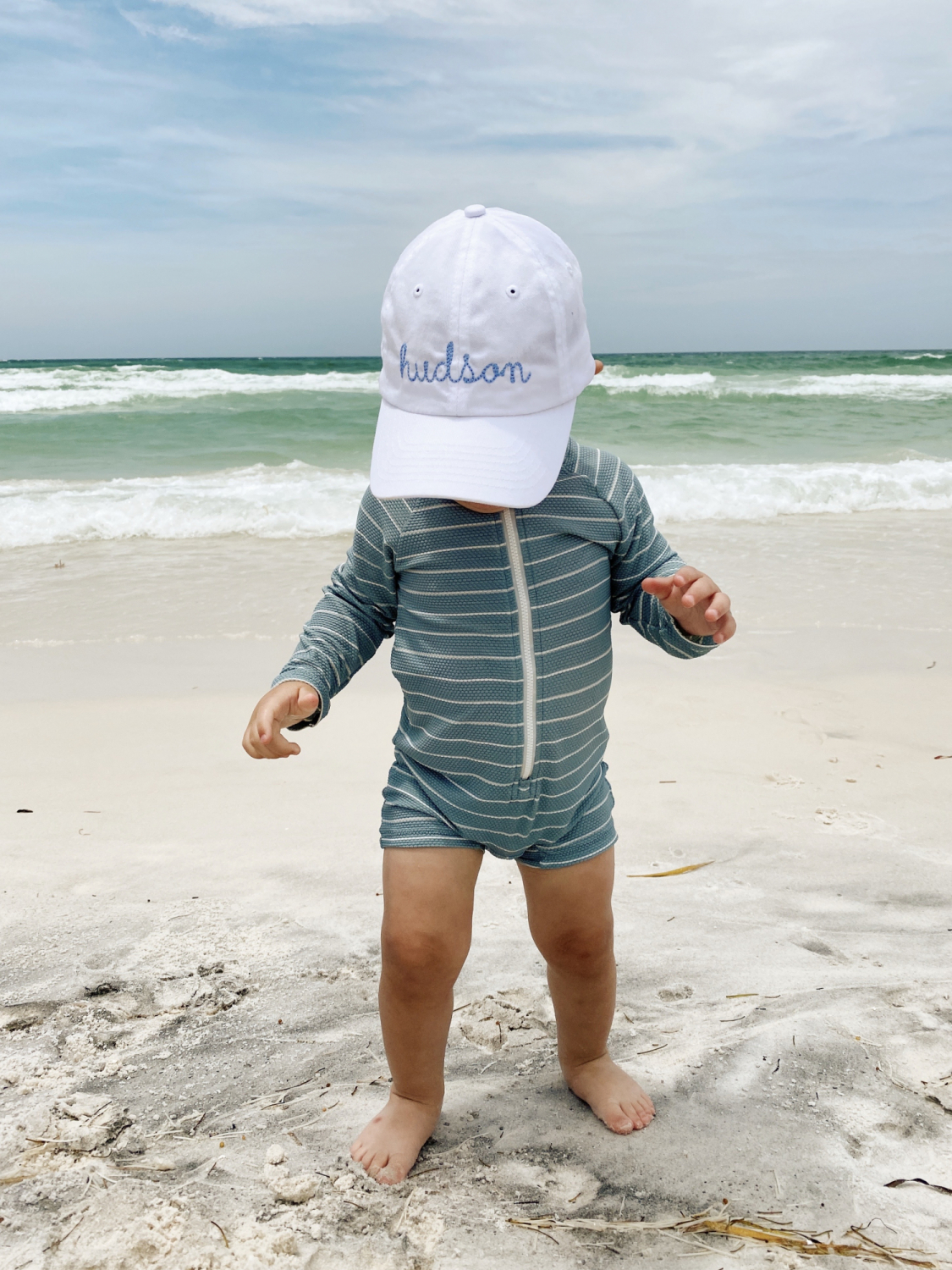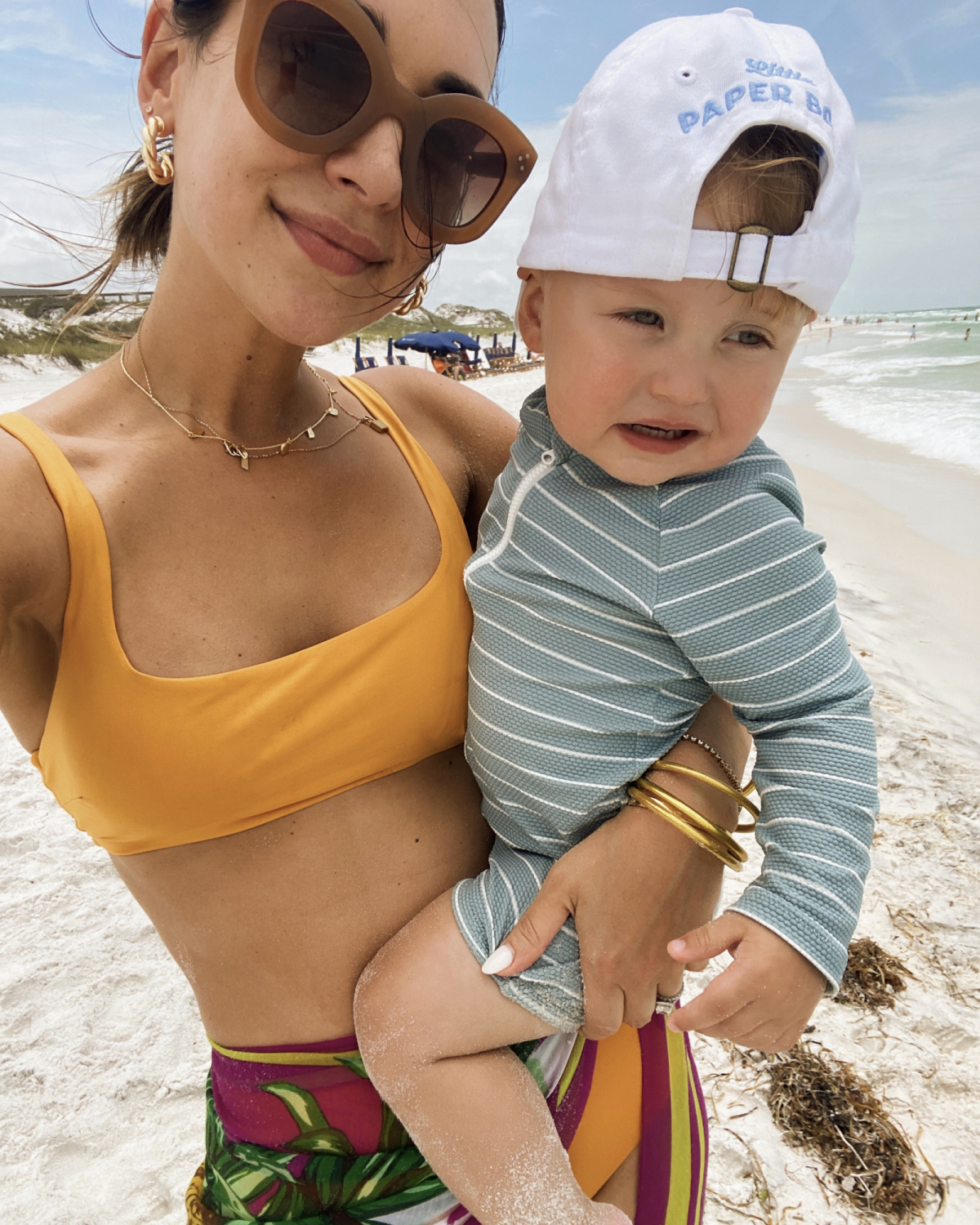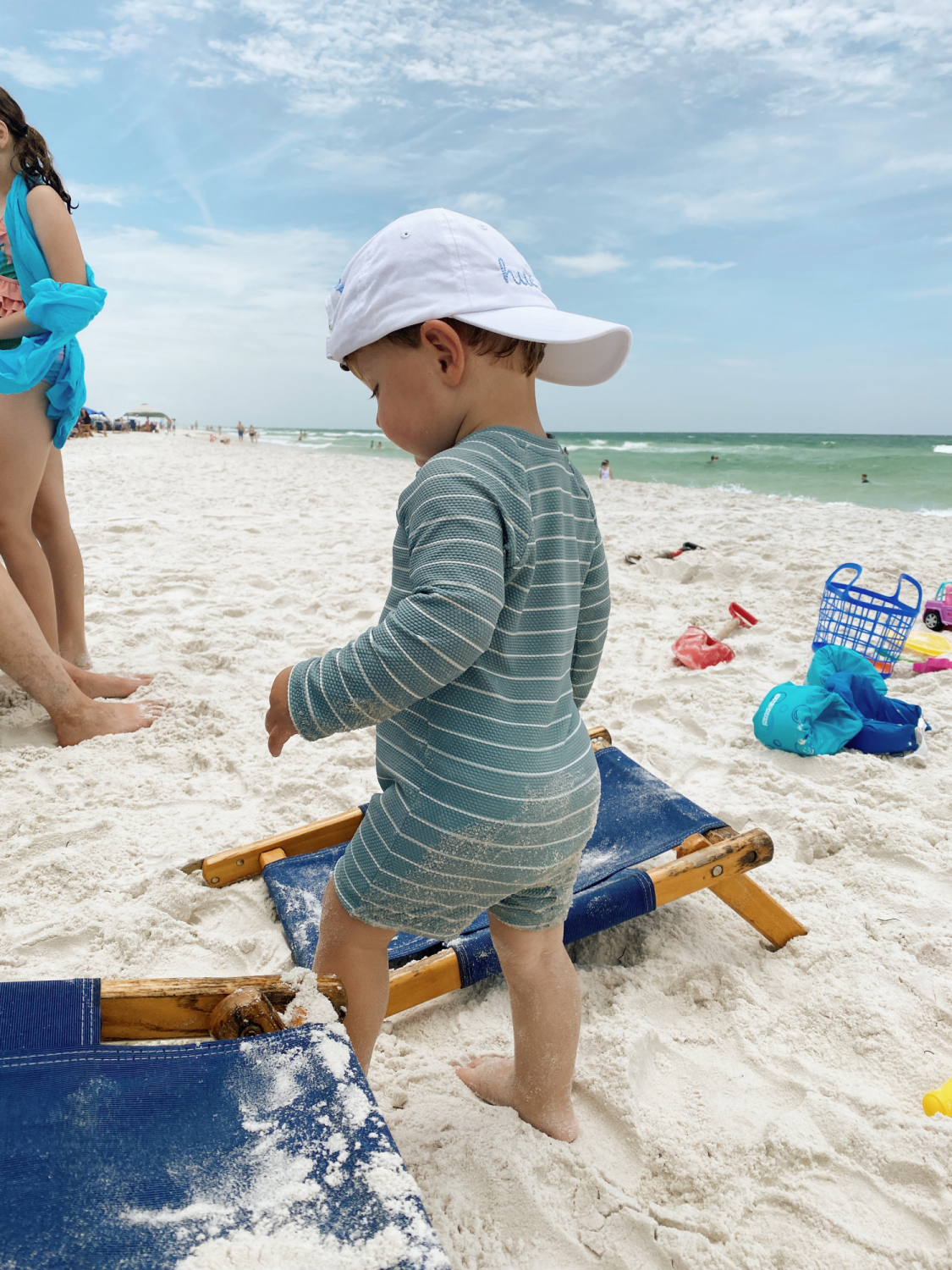 hudson's swimsuit | hudson's hat – Little Paper Boat | my swim top | my swim bottoms | similar sunglasses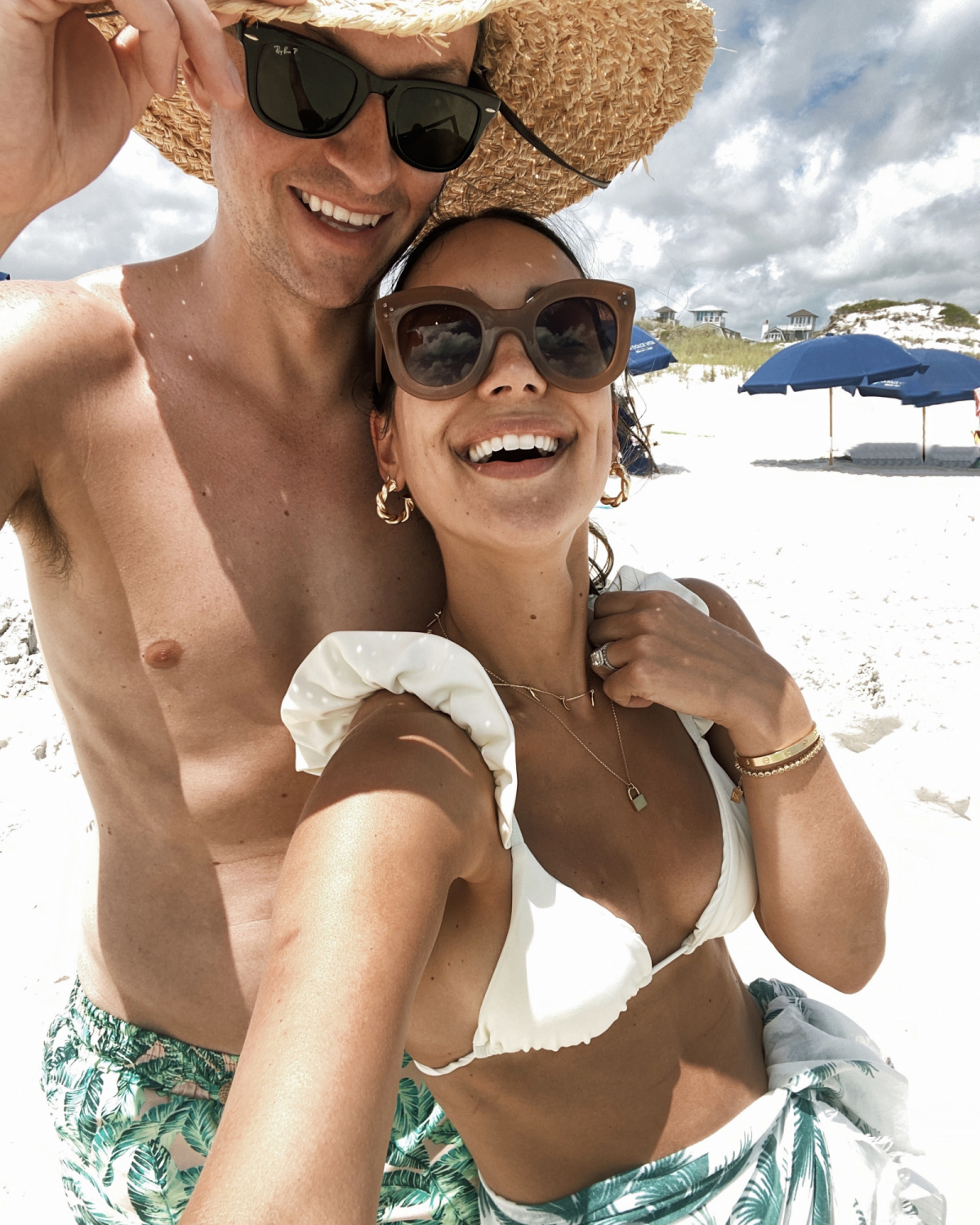 similar sunglasses | hoop earrings | short necklace | similar lock necklace here | swimsuit – Follow Swim, also love this one and this one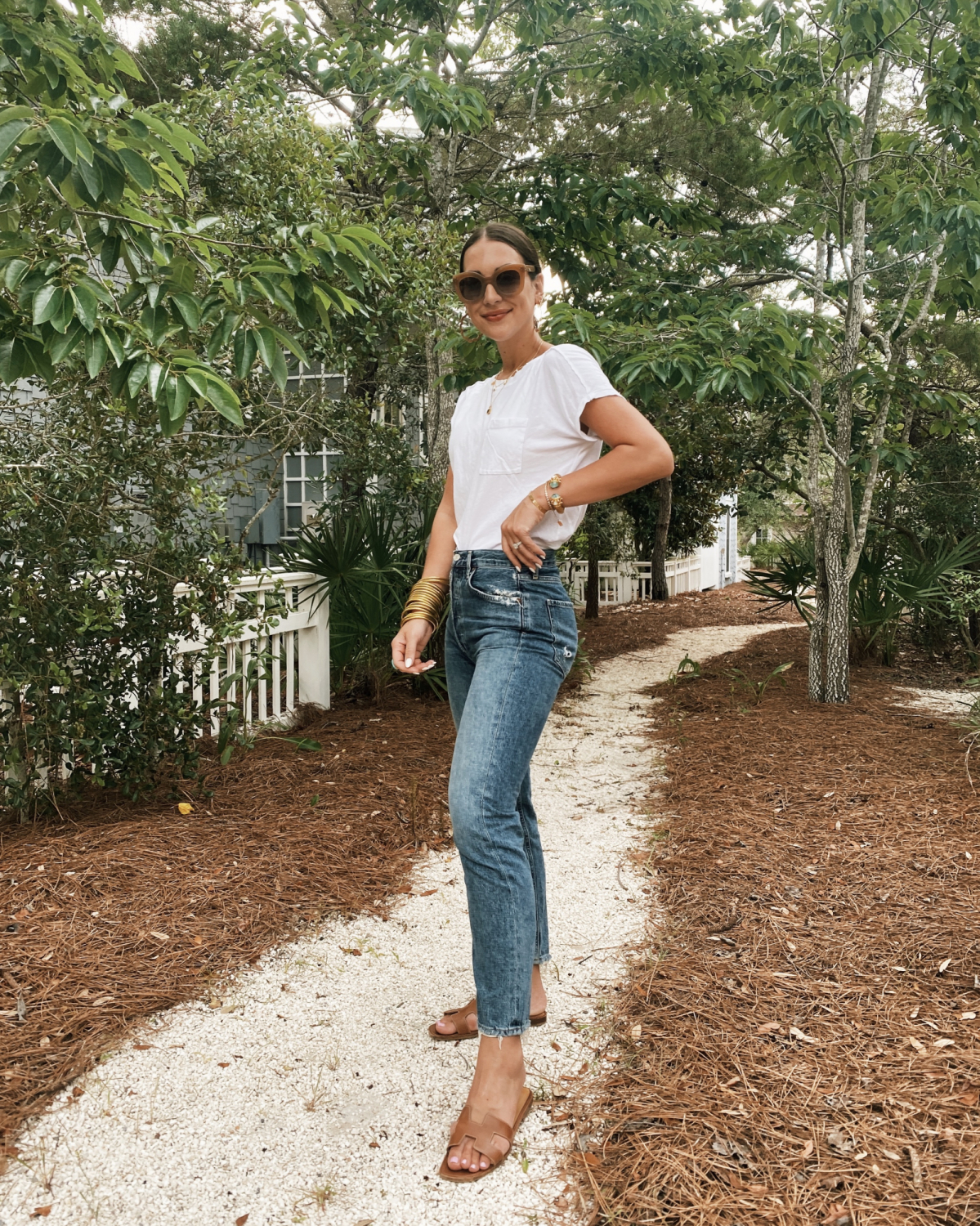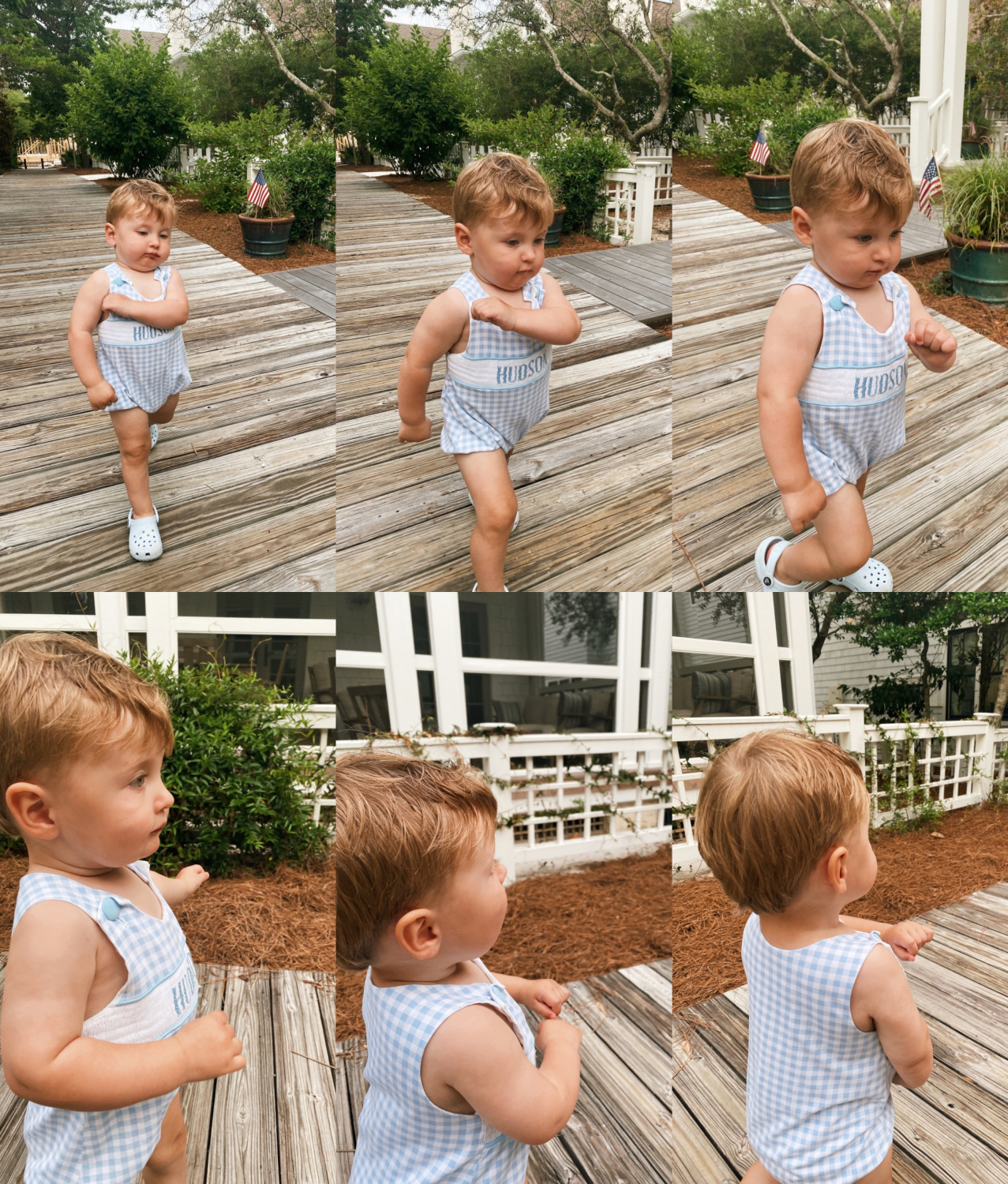 hudson's bubble – Poppy Kids Co. | baby crocs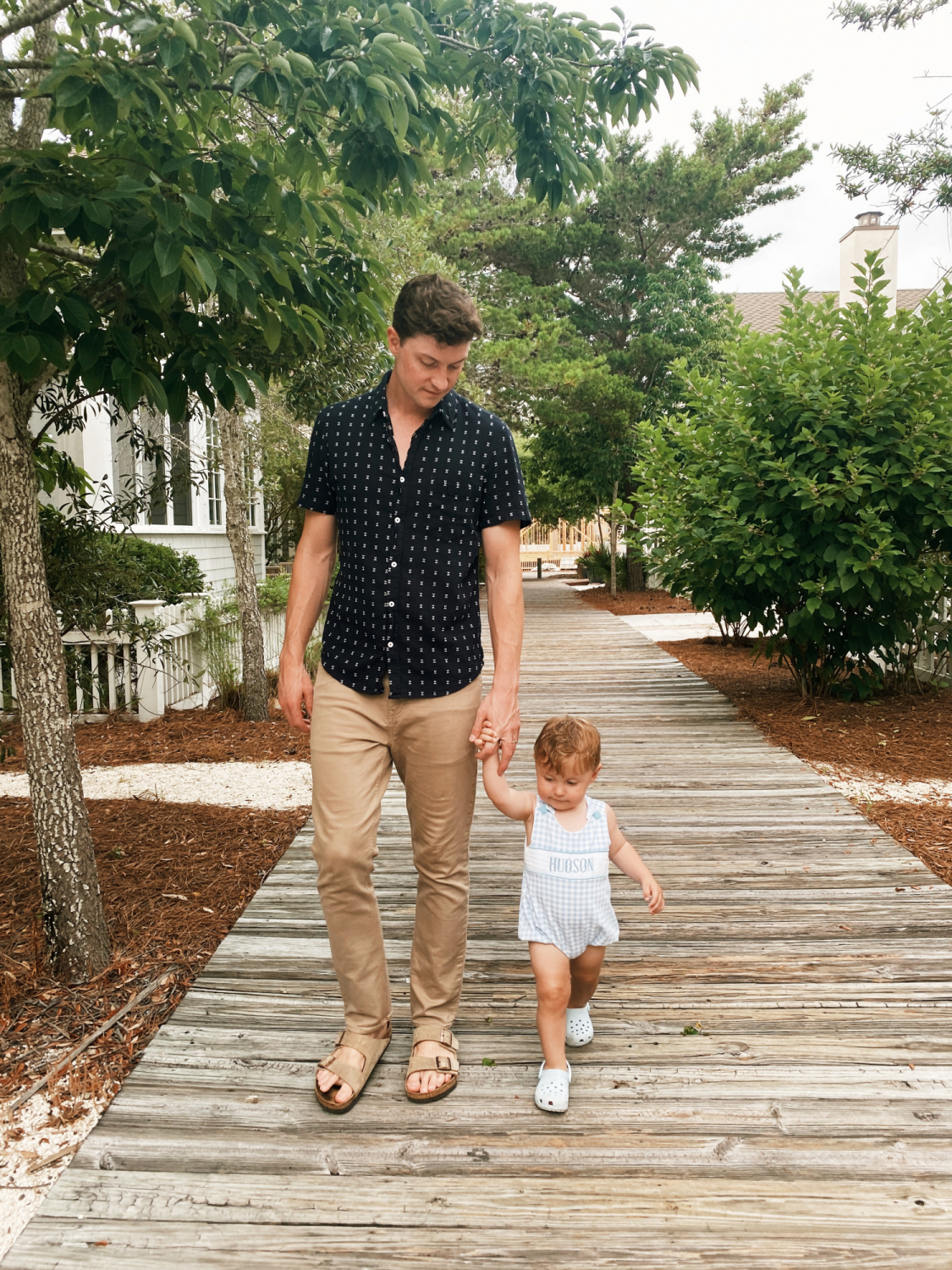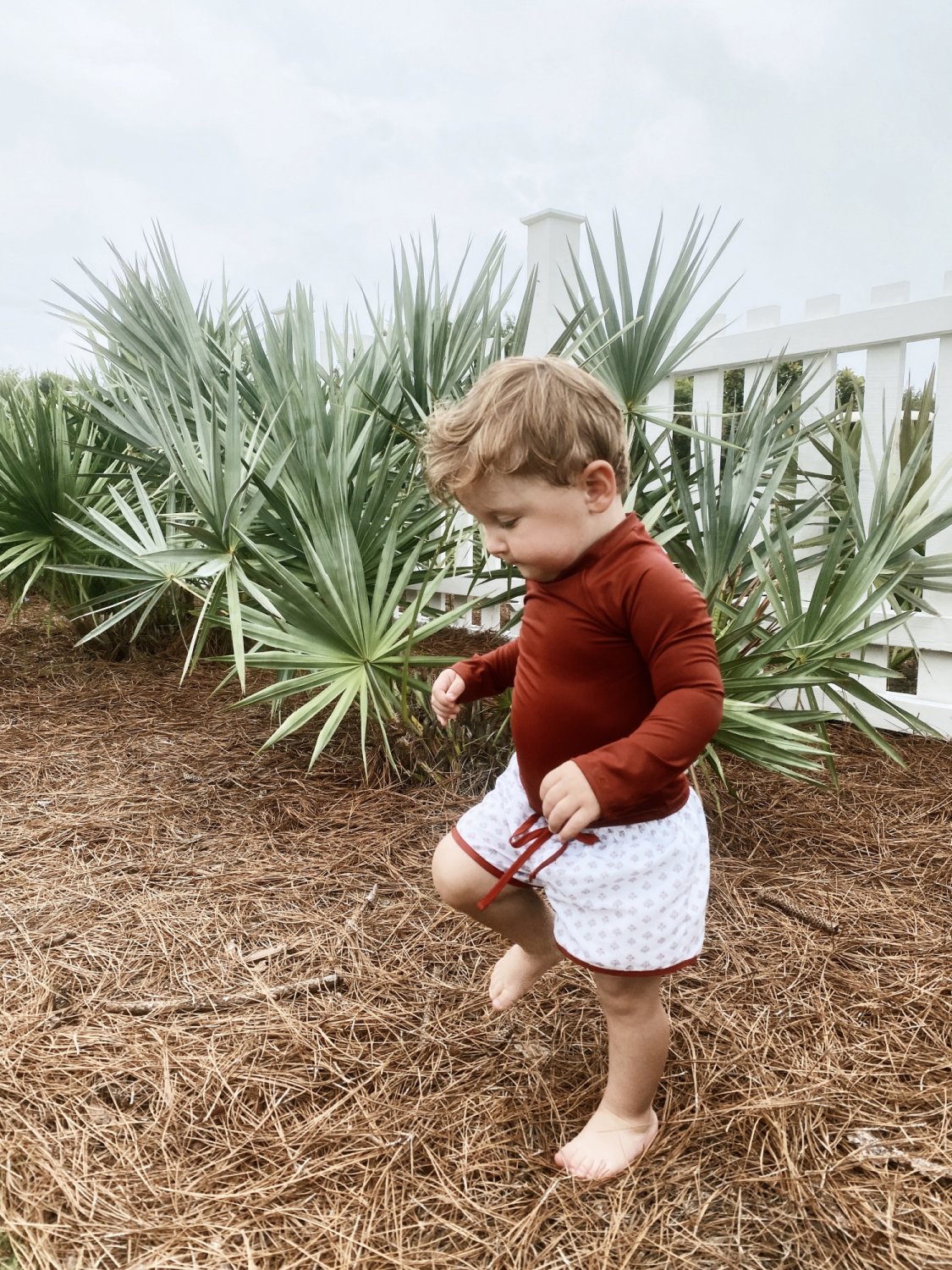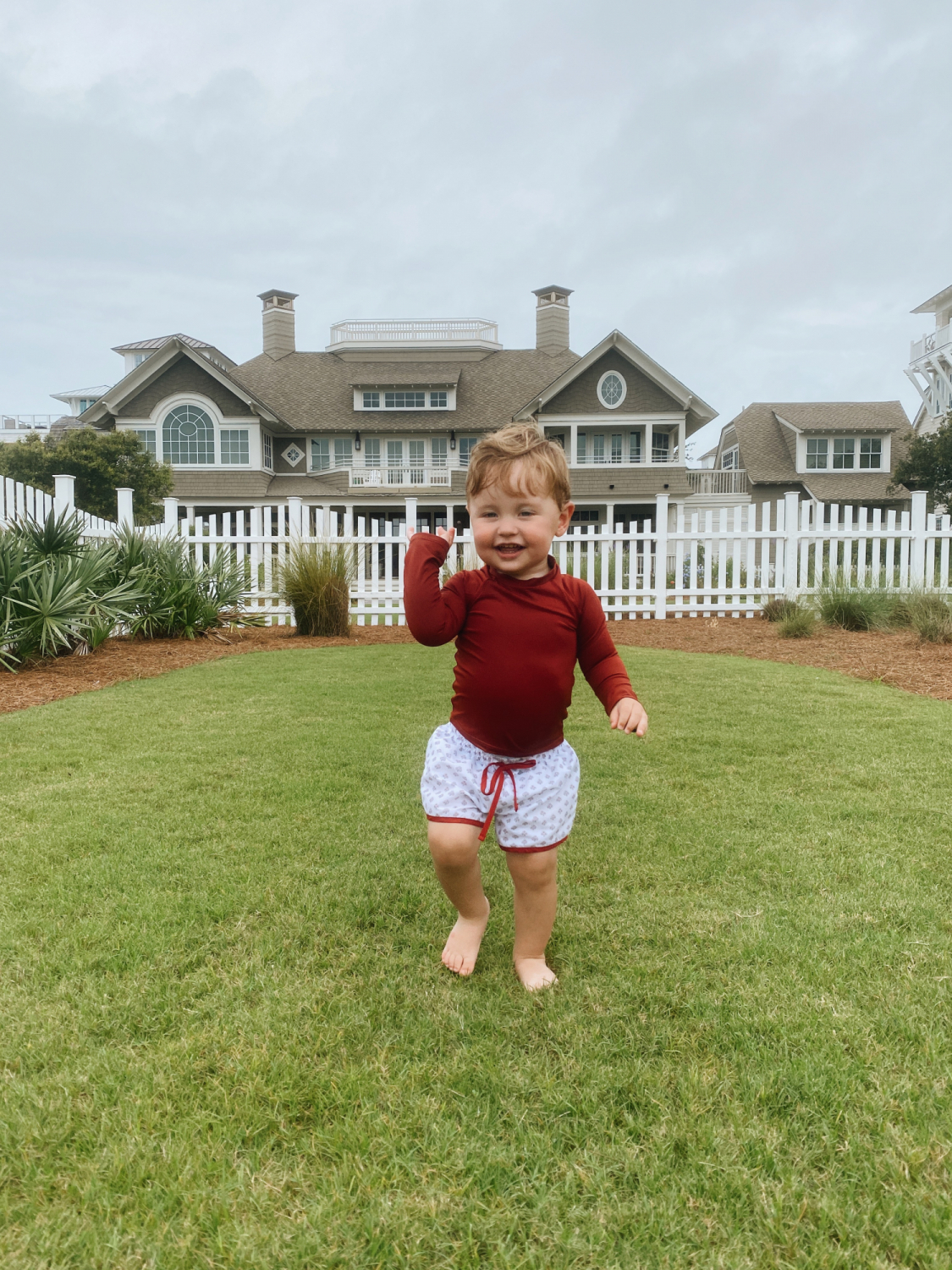 swim shirt & trunks – Sun House Children's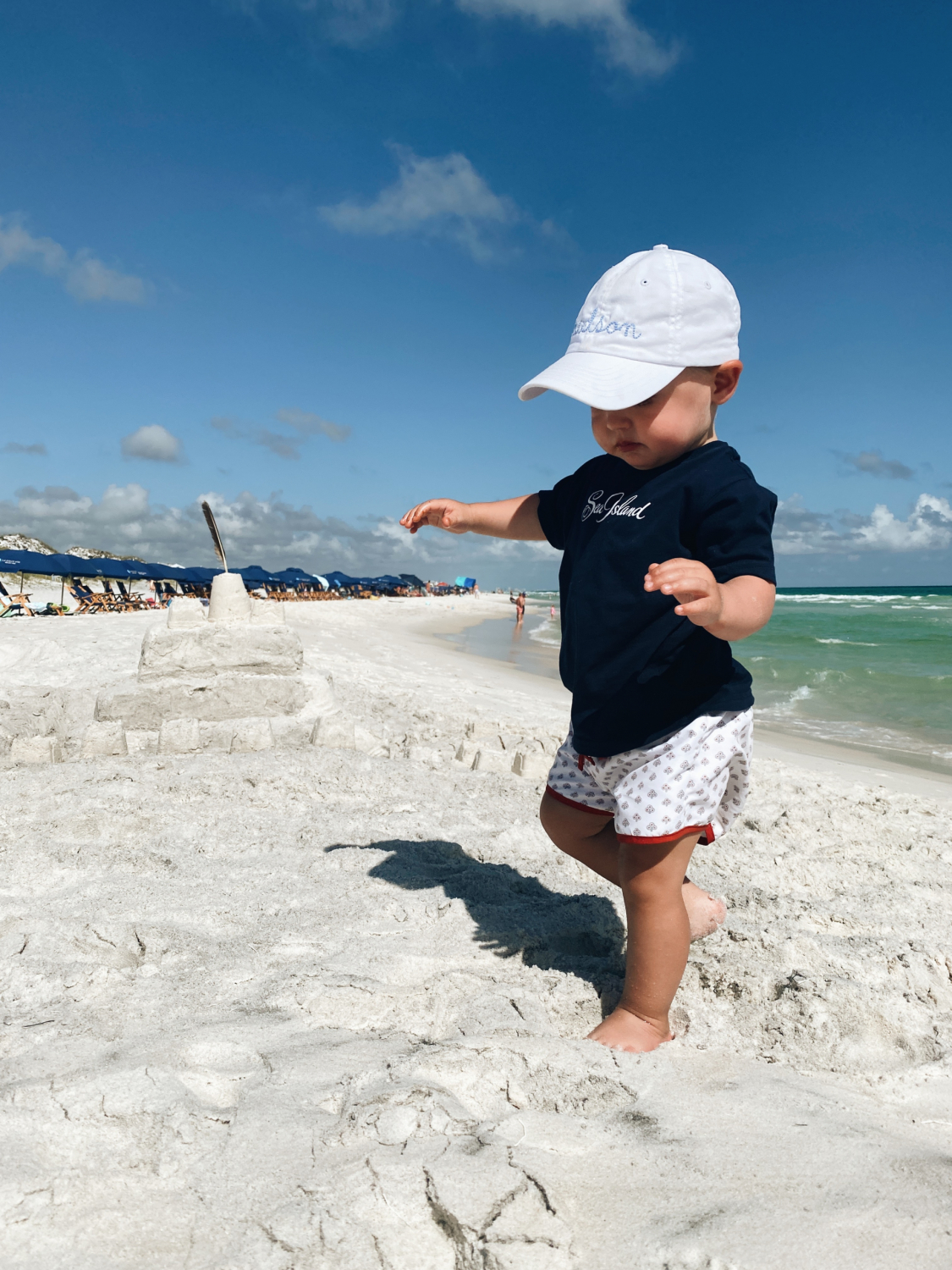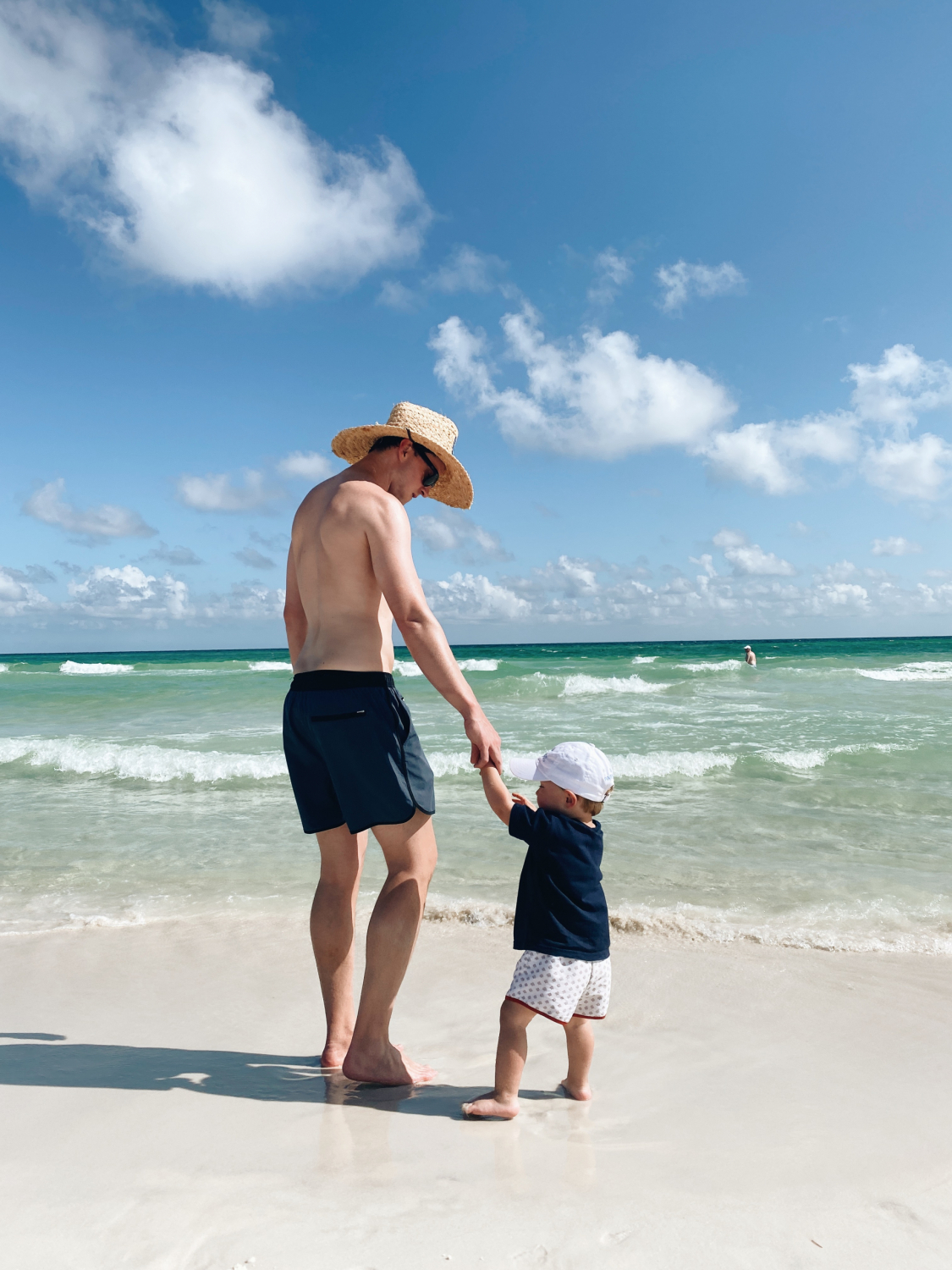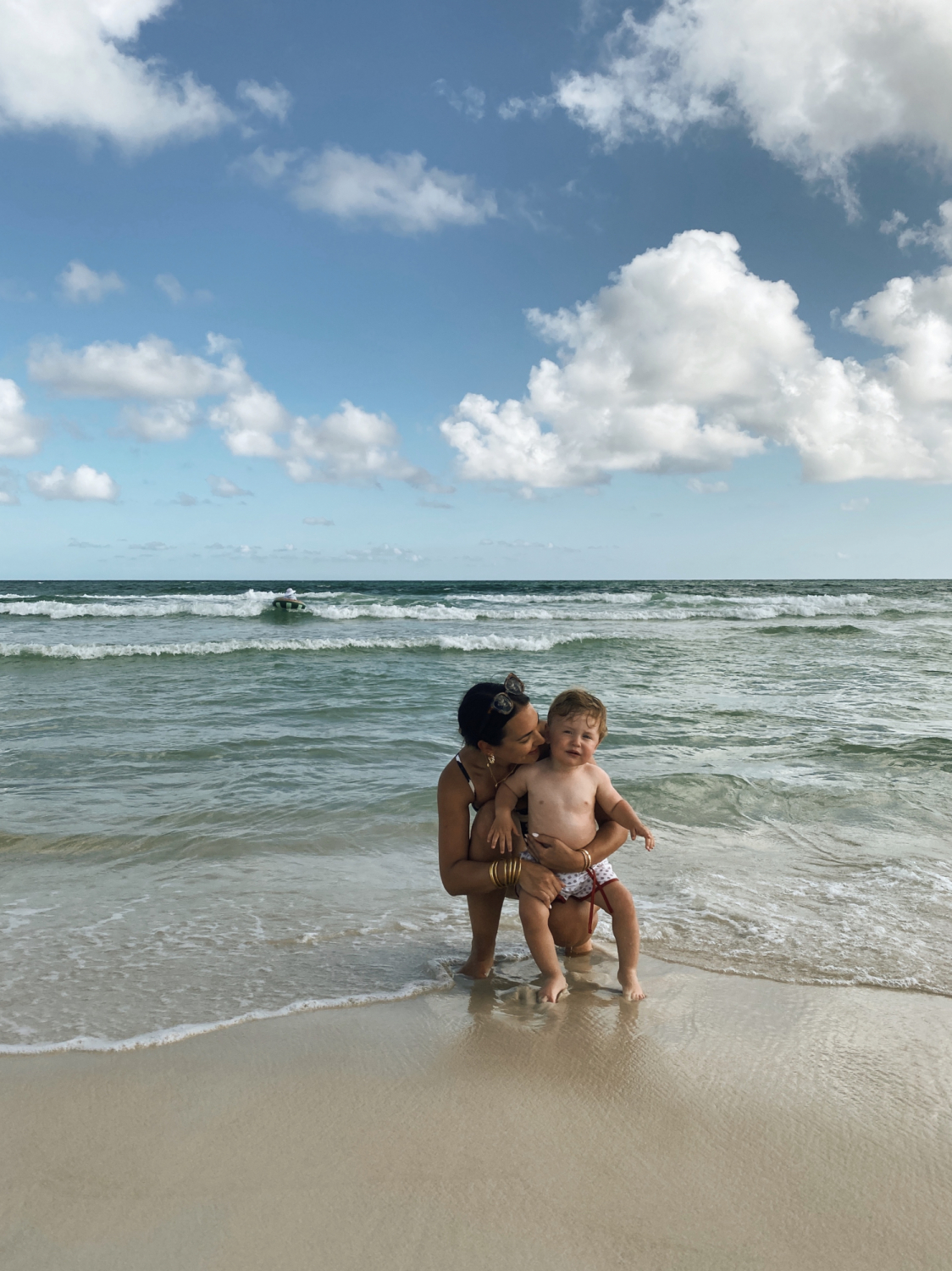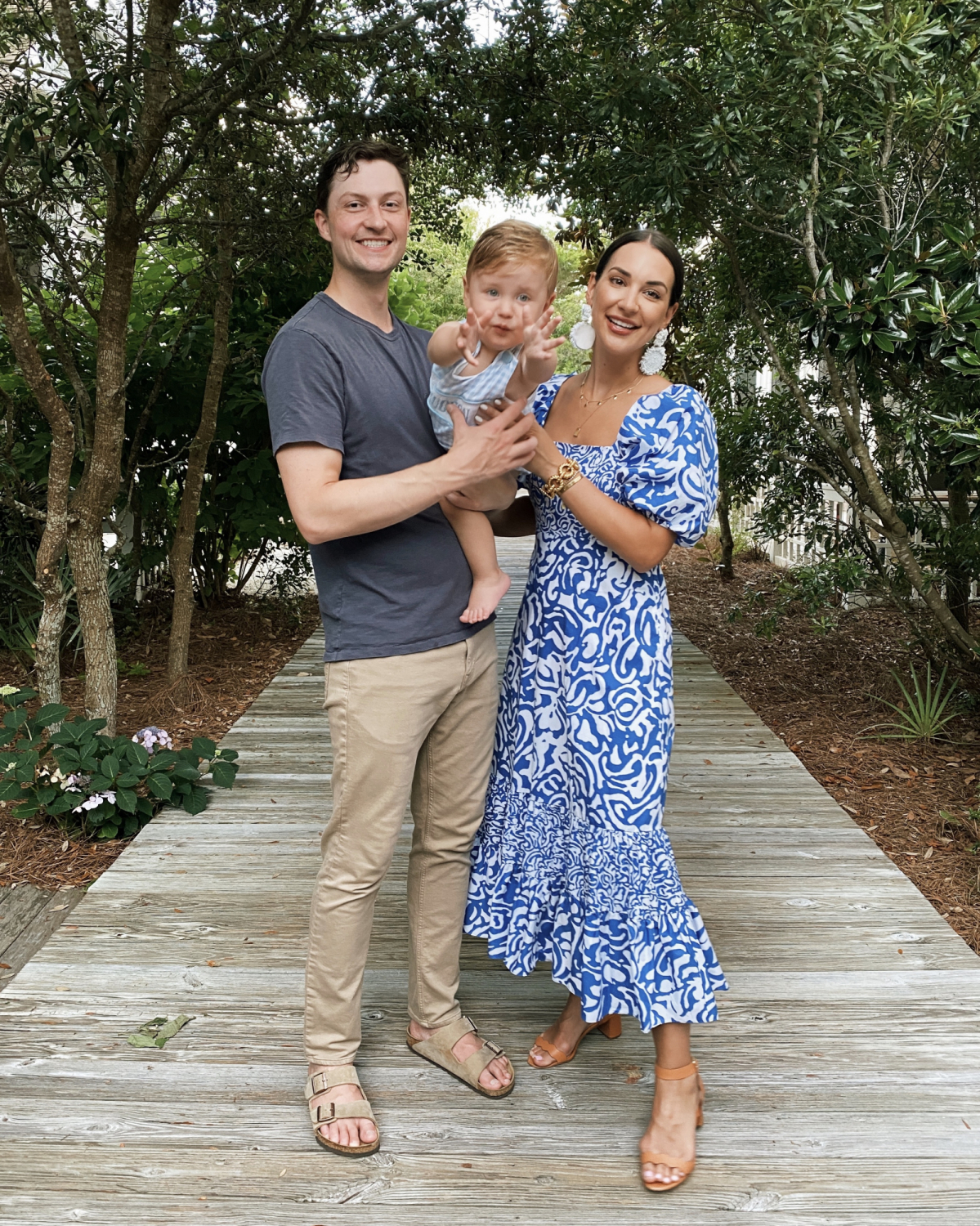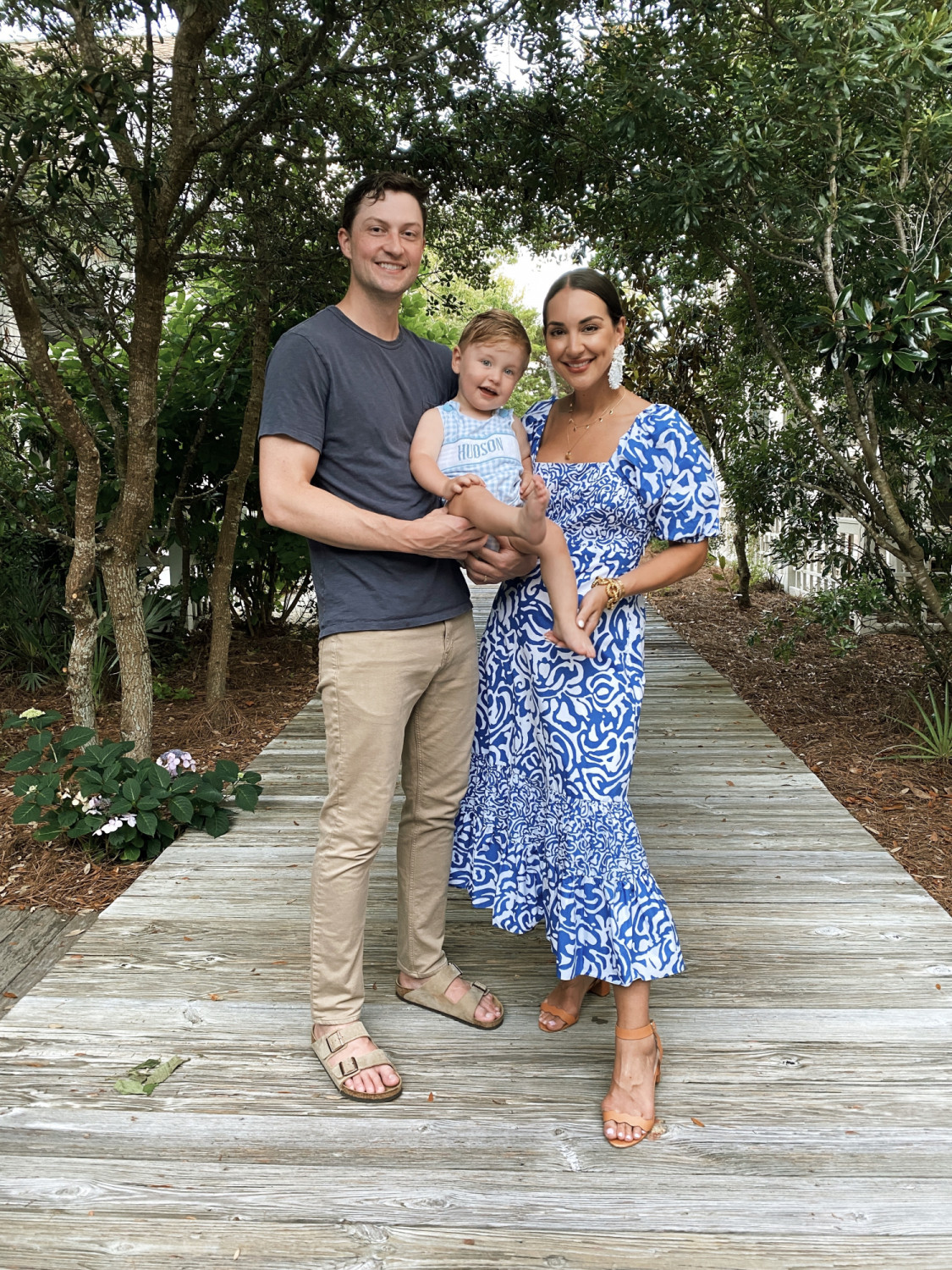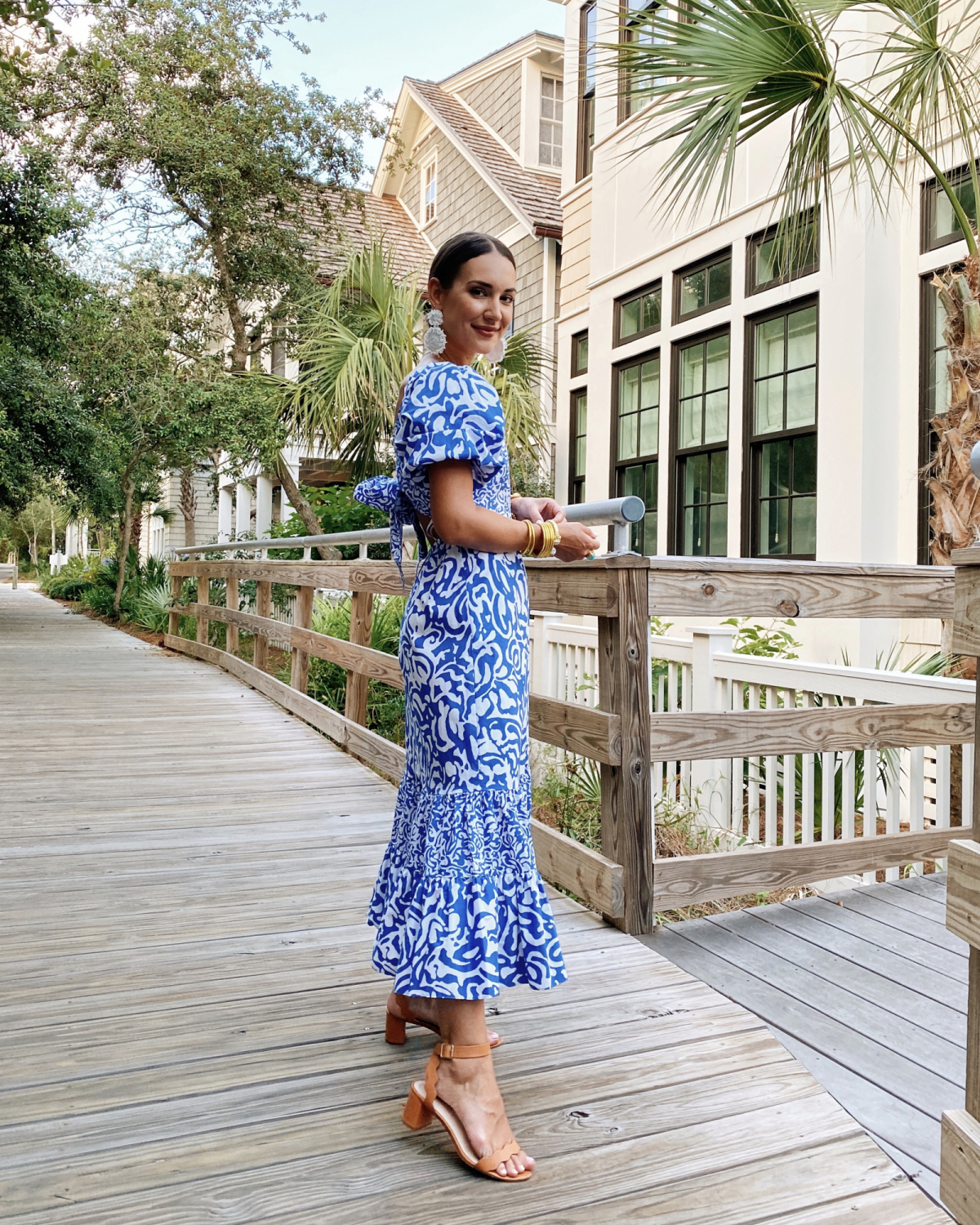 dress – Tanya Taylor (old), love this one and this one | similar heels, also love these | similar earrings | gold bangles | cuff bracelet | chainlink bracelet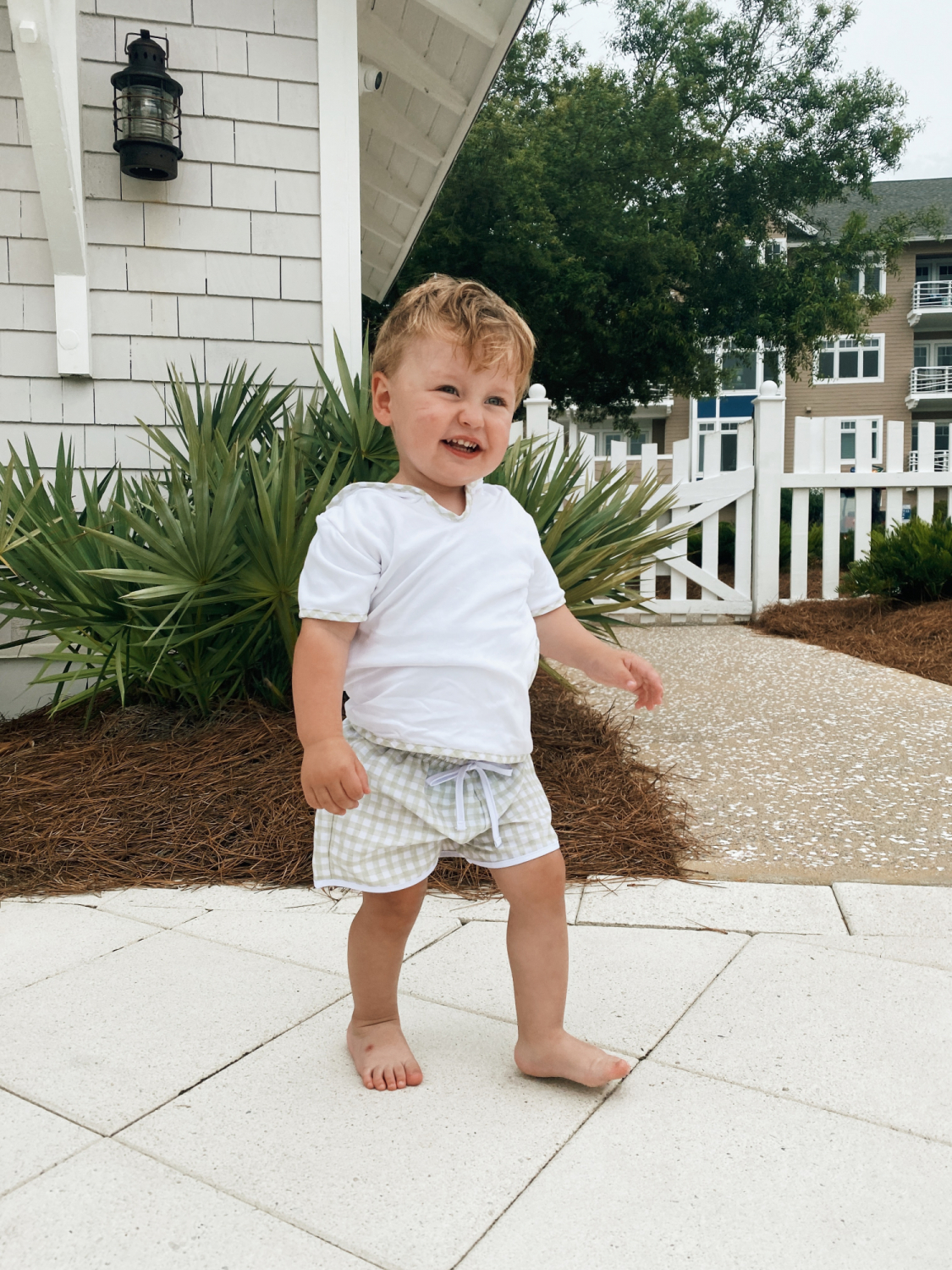 swim set – Sun House Children's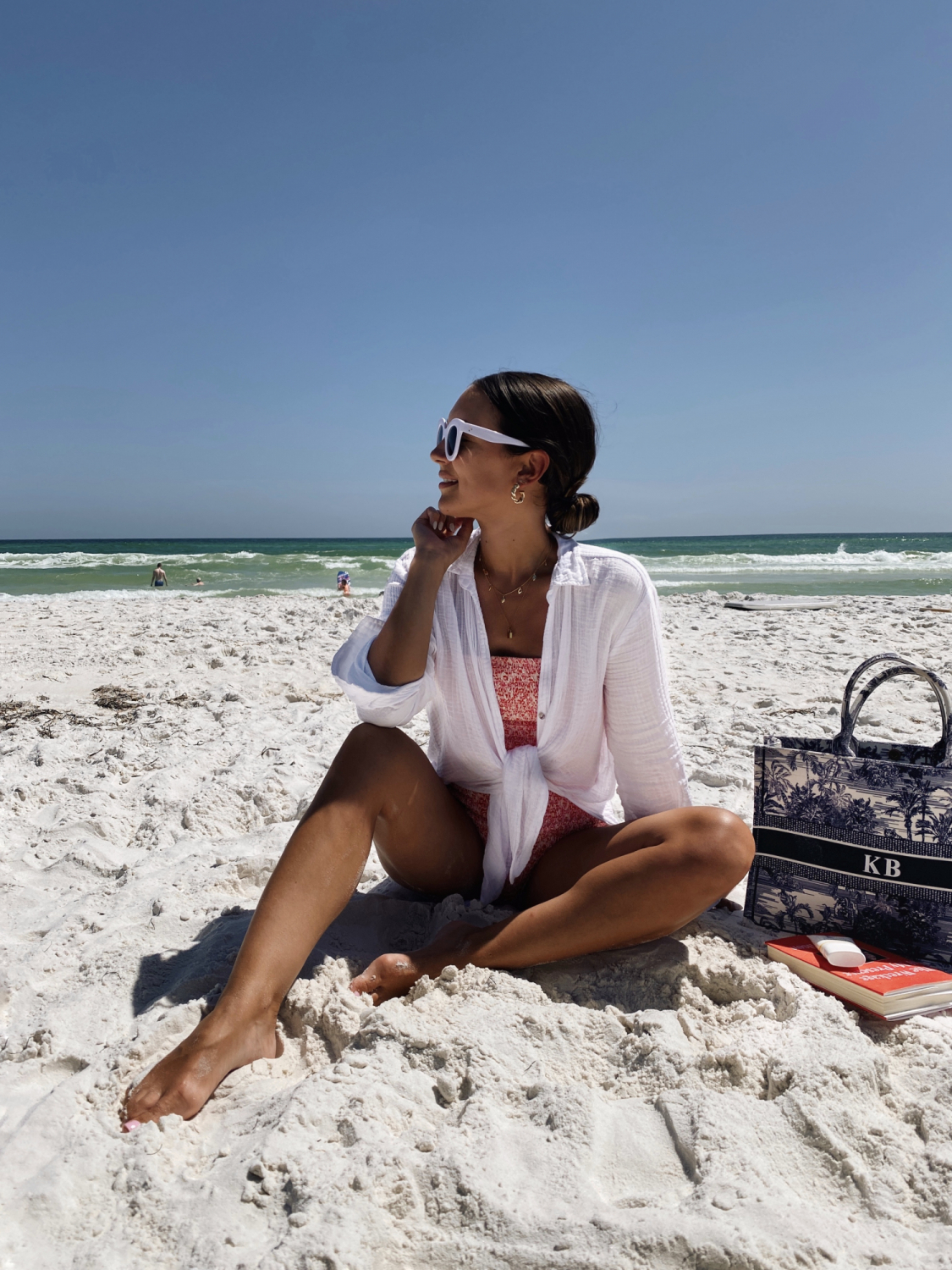 shirt | swimsuit – Hermoza | bag | sunglasses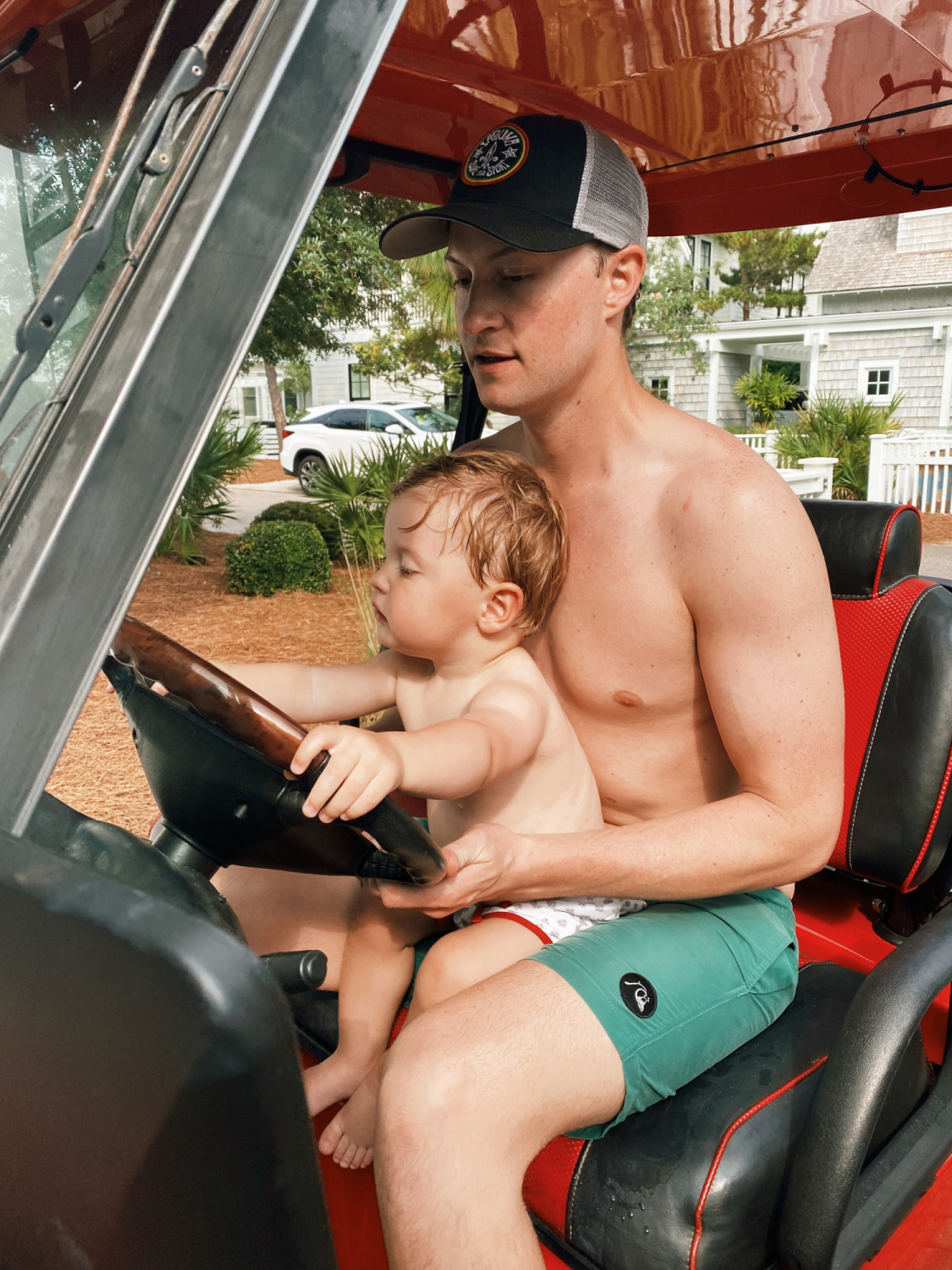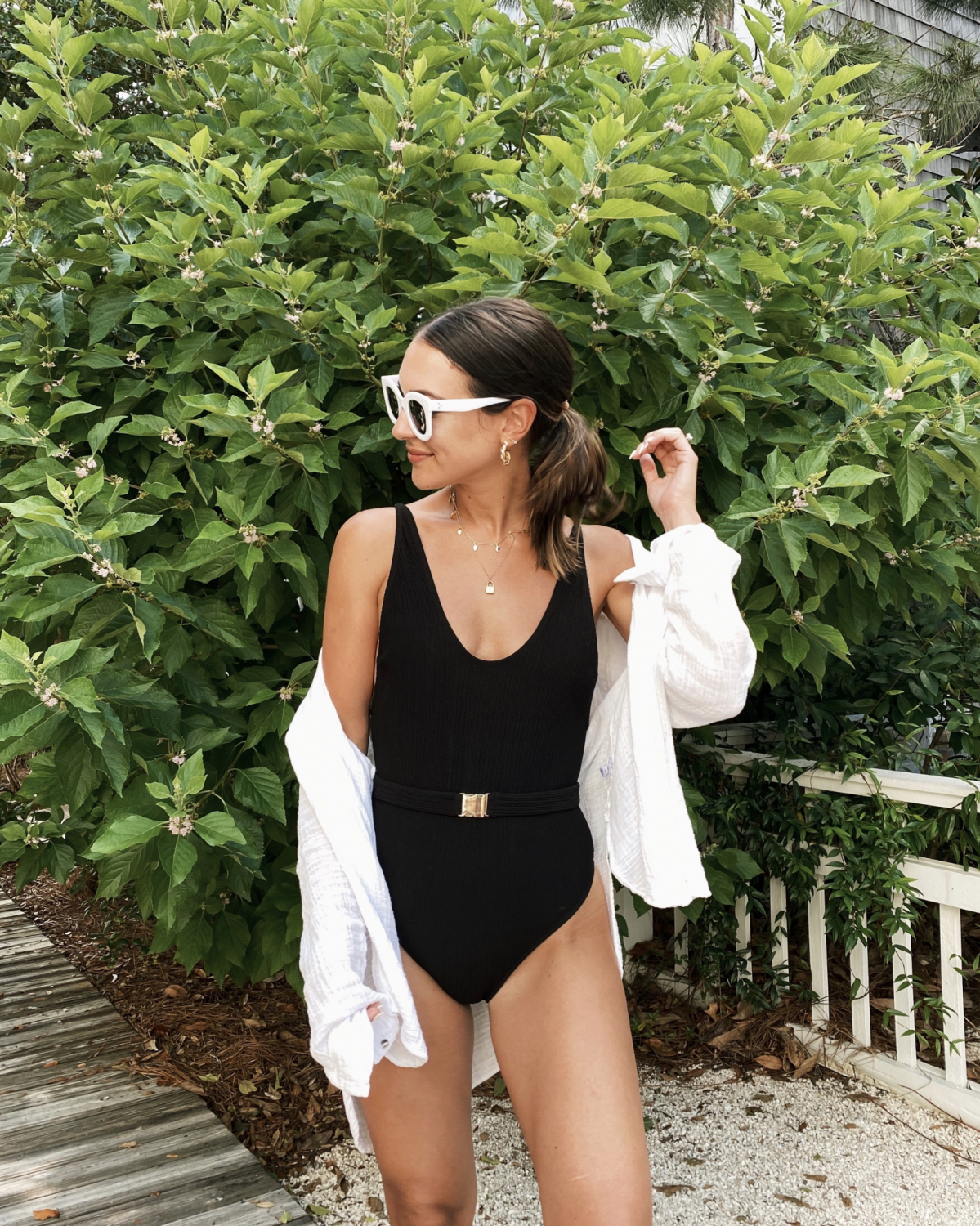 shirt | $25 swimsuit (I sized up one size) | sunglasses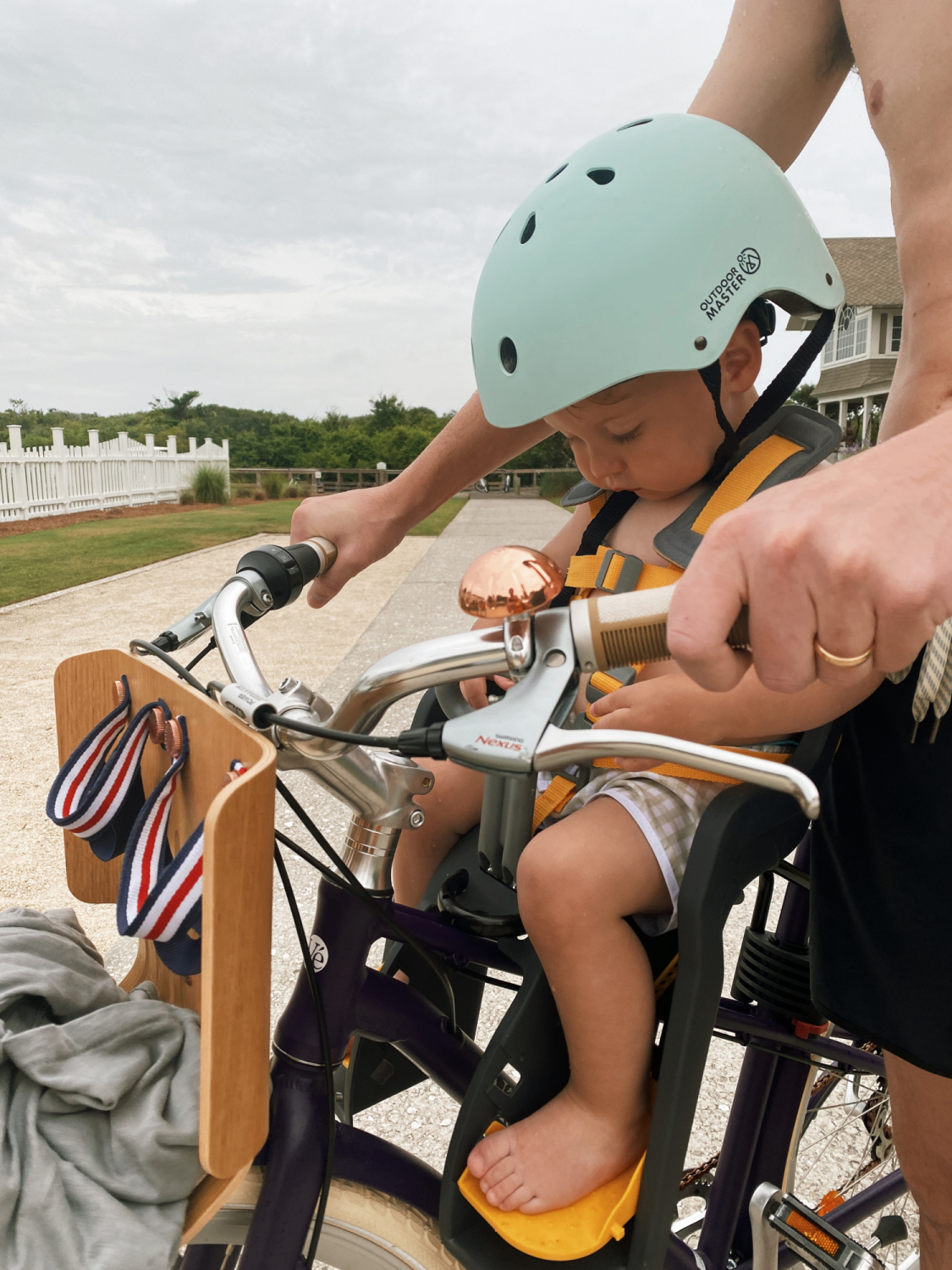 dress, also love this one | similar earrings | similar heels, also love these | sunglasses | bracelets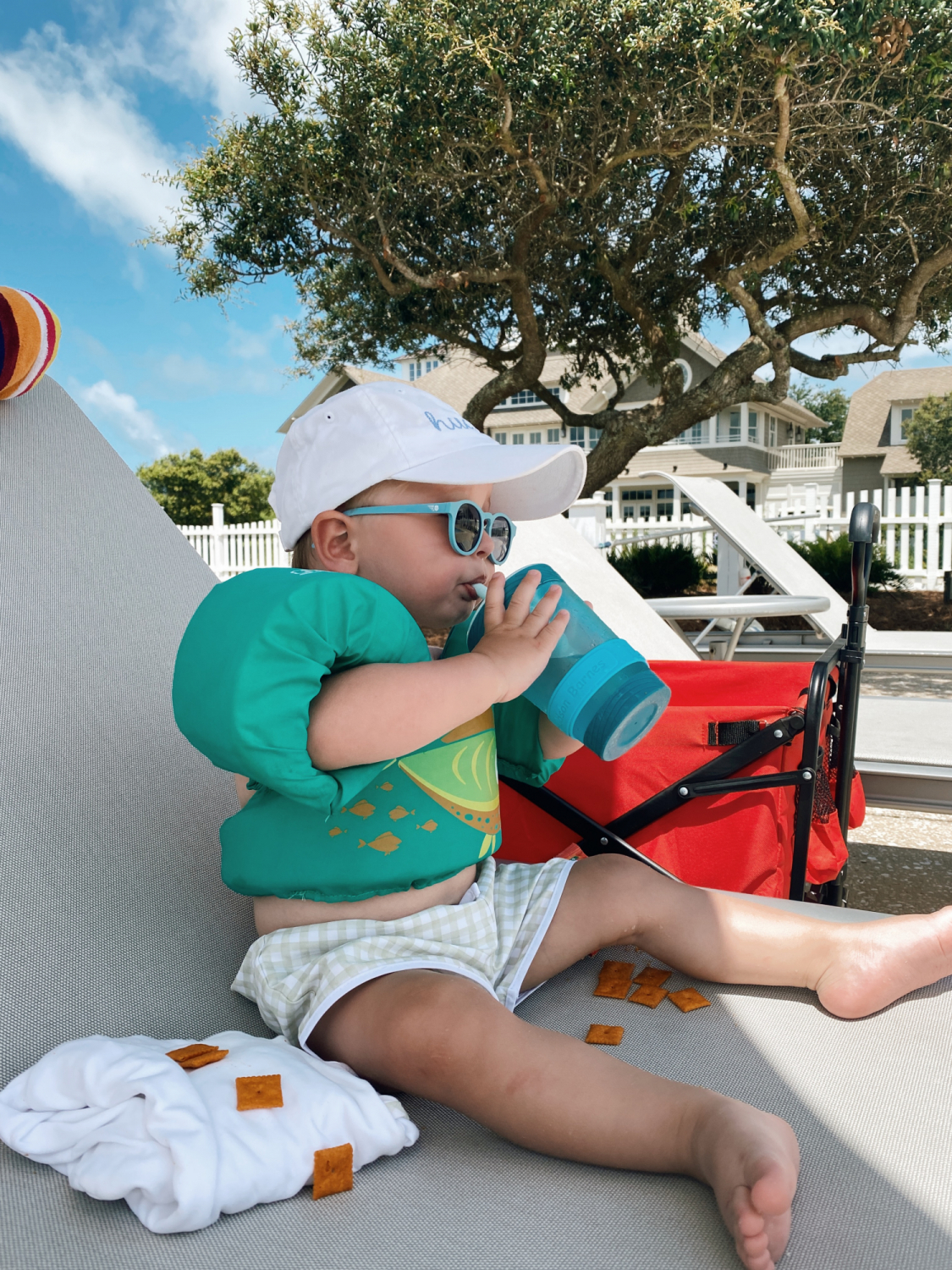 toddler sunglasses (the best!) | vest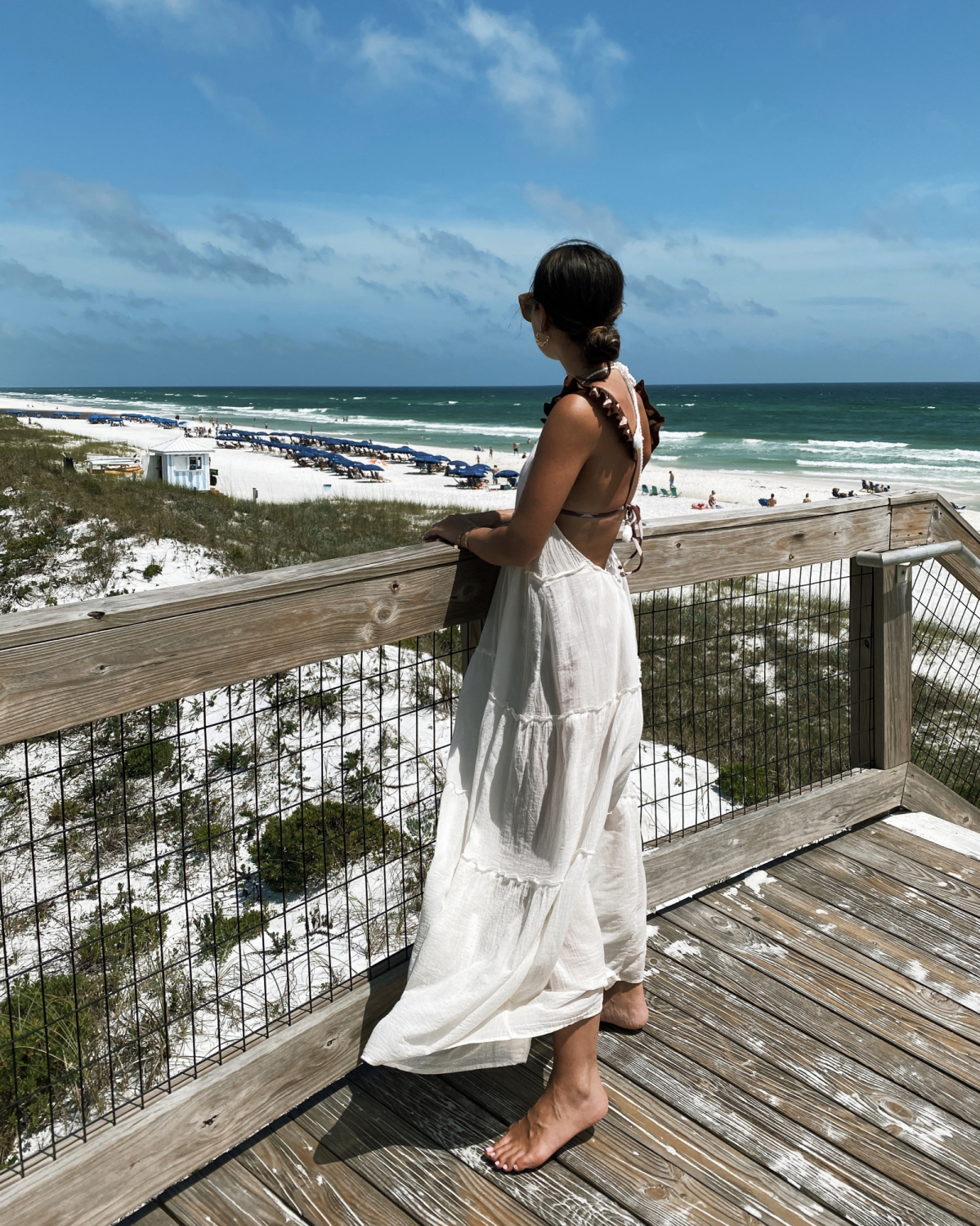 swim top | swim bottoms | coverup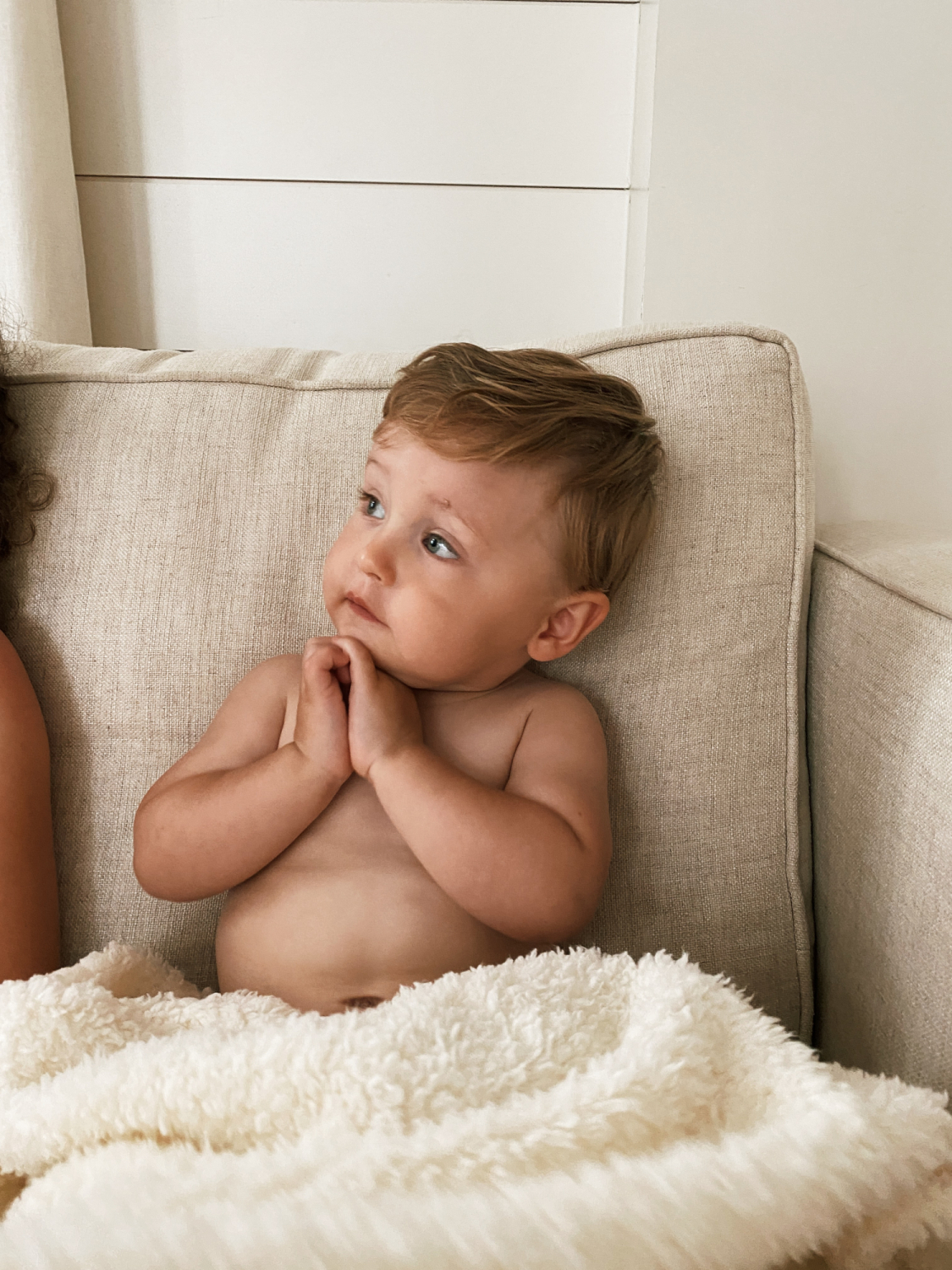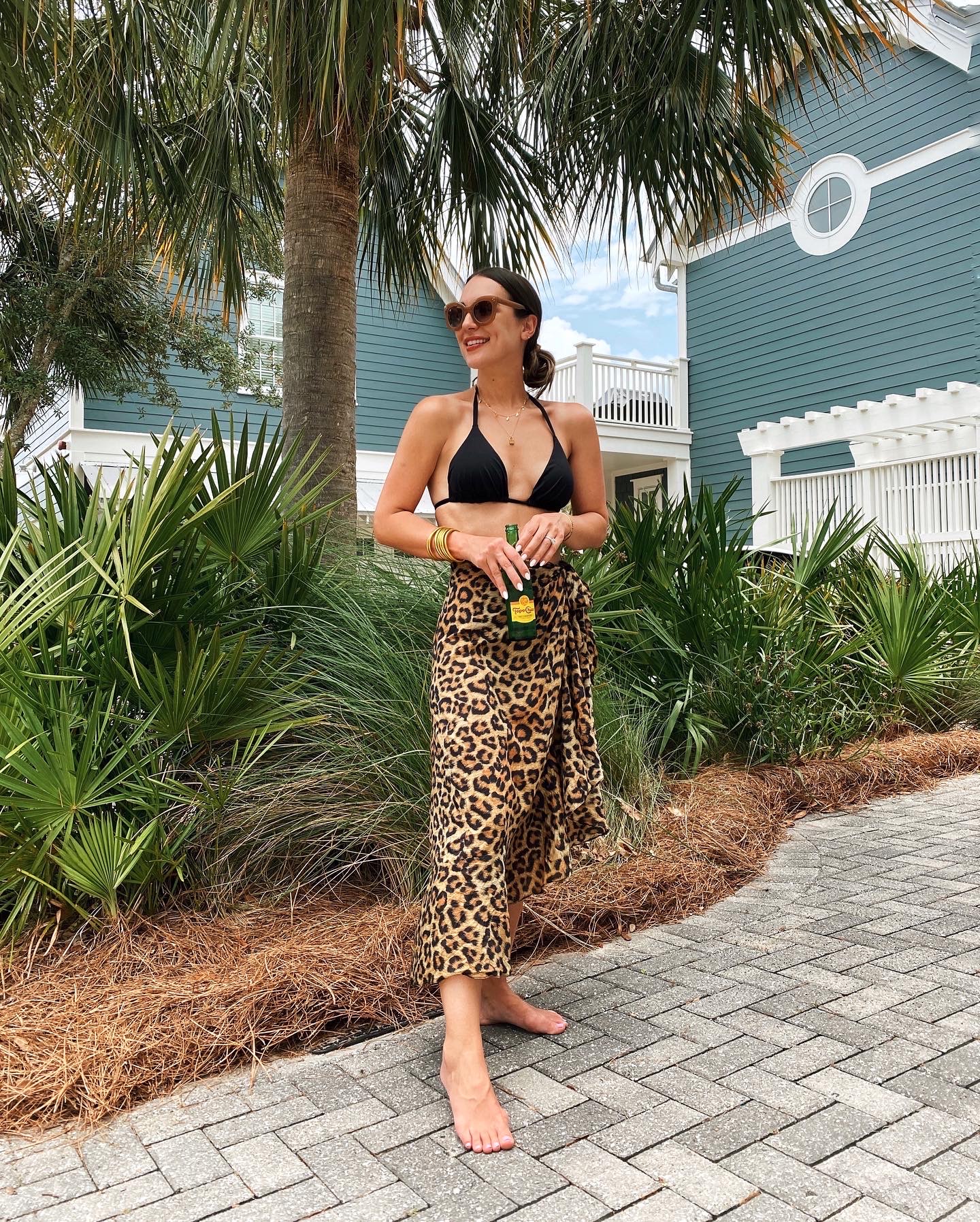 swim top | swim bottoms | similar sarong, also love this one
Thank you so much for reading!  You can find more travel posts in the "travel" category under "lifestyle" at the top of this site.  XO –