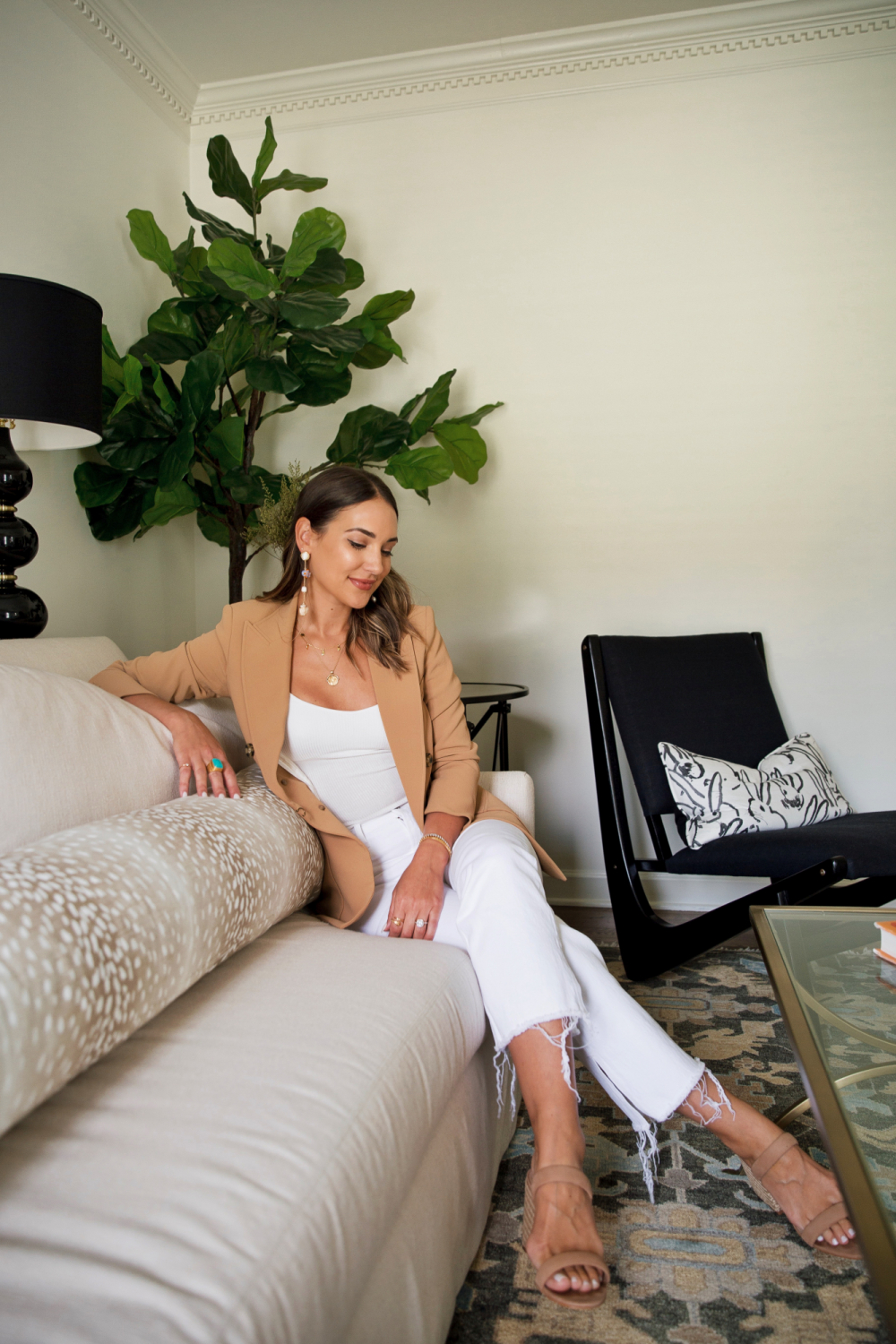 – a Veronica Beard camel blazer that I'll be wearing year-round –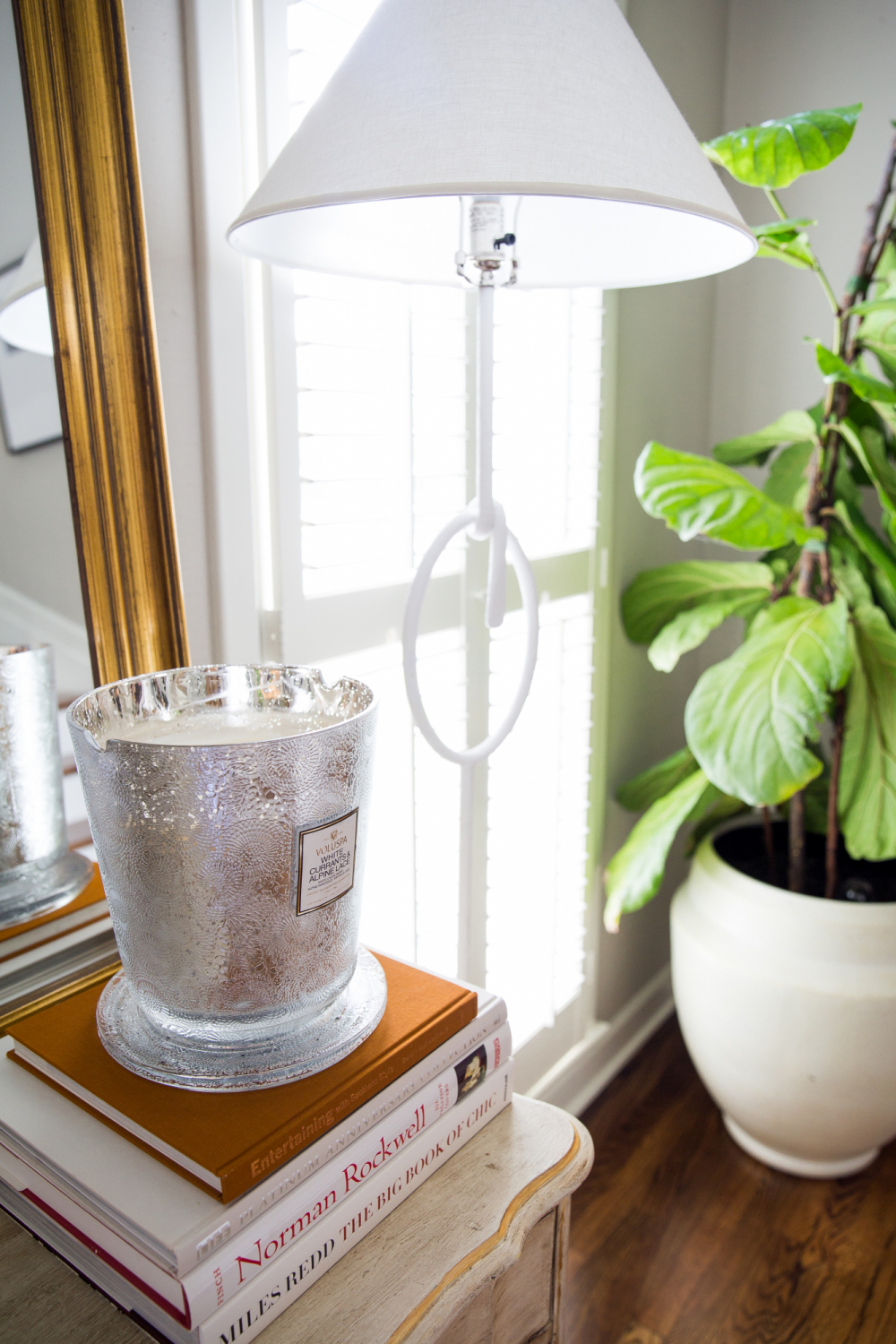 – splurging on my first super-sized candle with a burn time of 250 hours –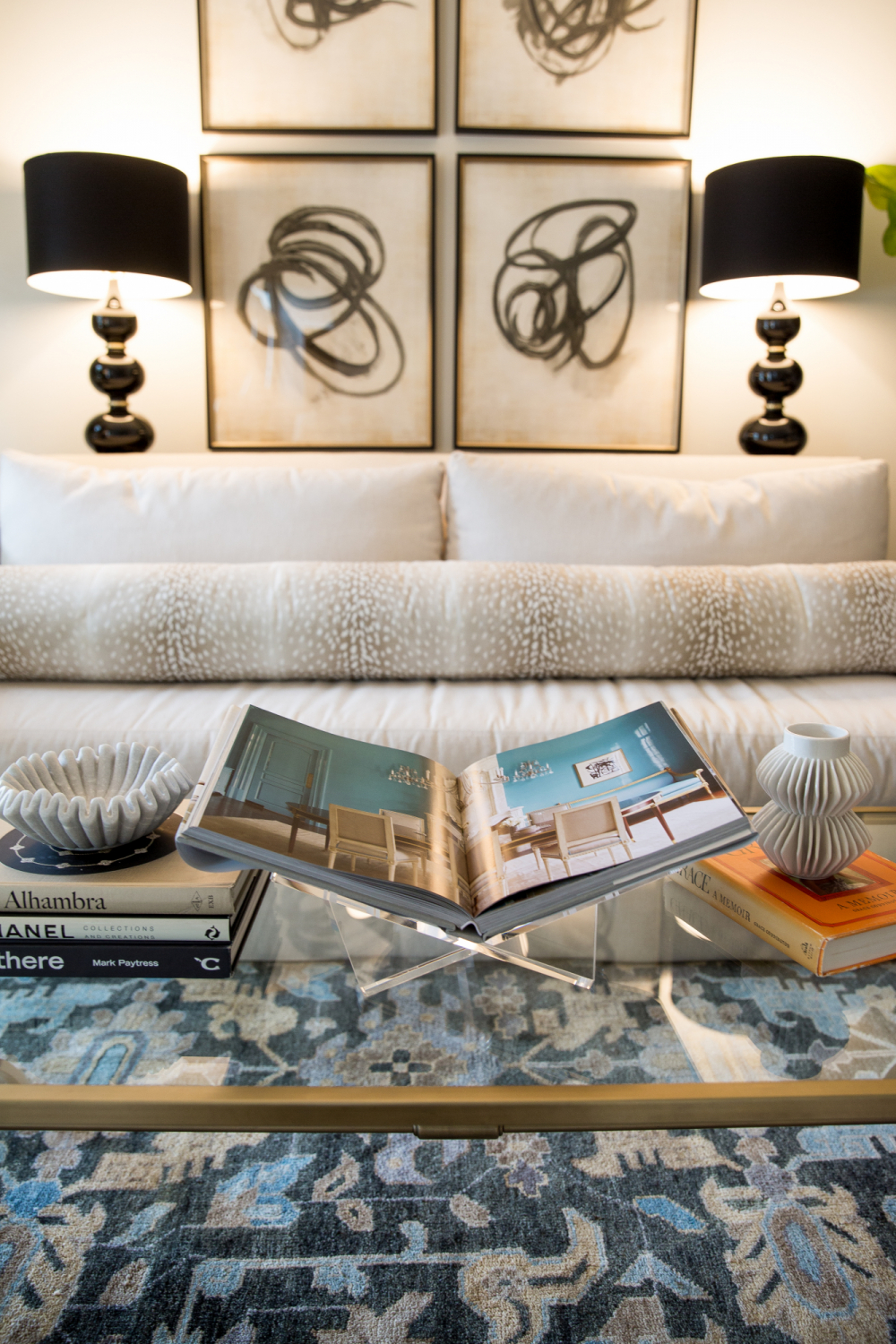 – loving this acrylic coffee table book stand –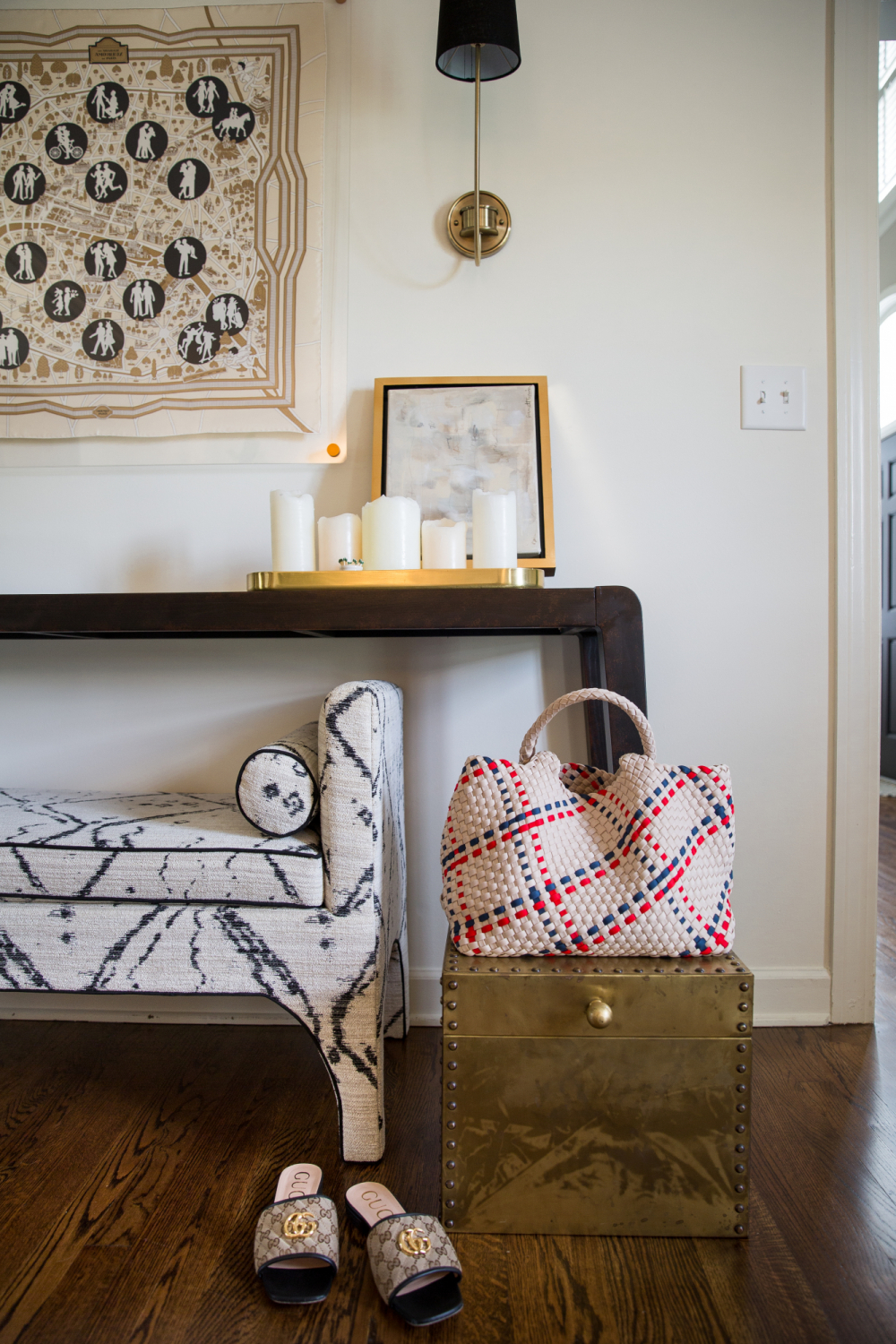 – loving this woven bag so much, I've gotten so many compliments! –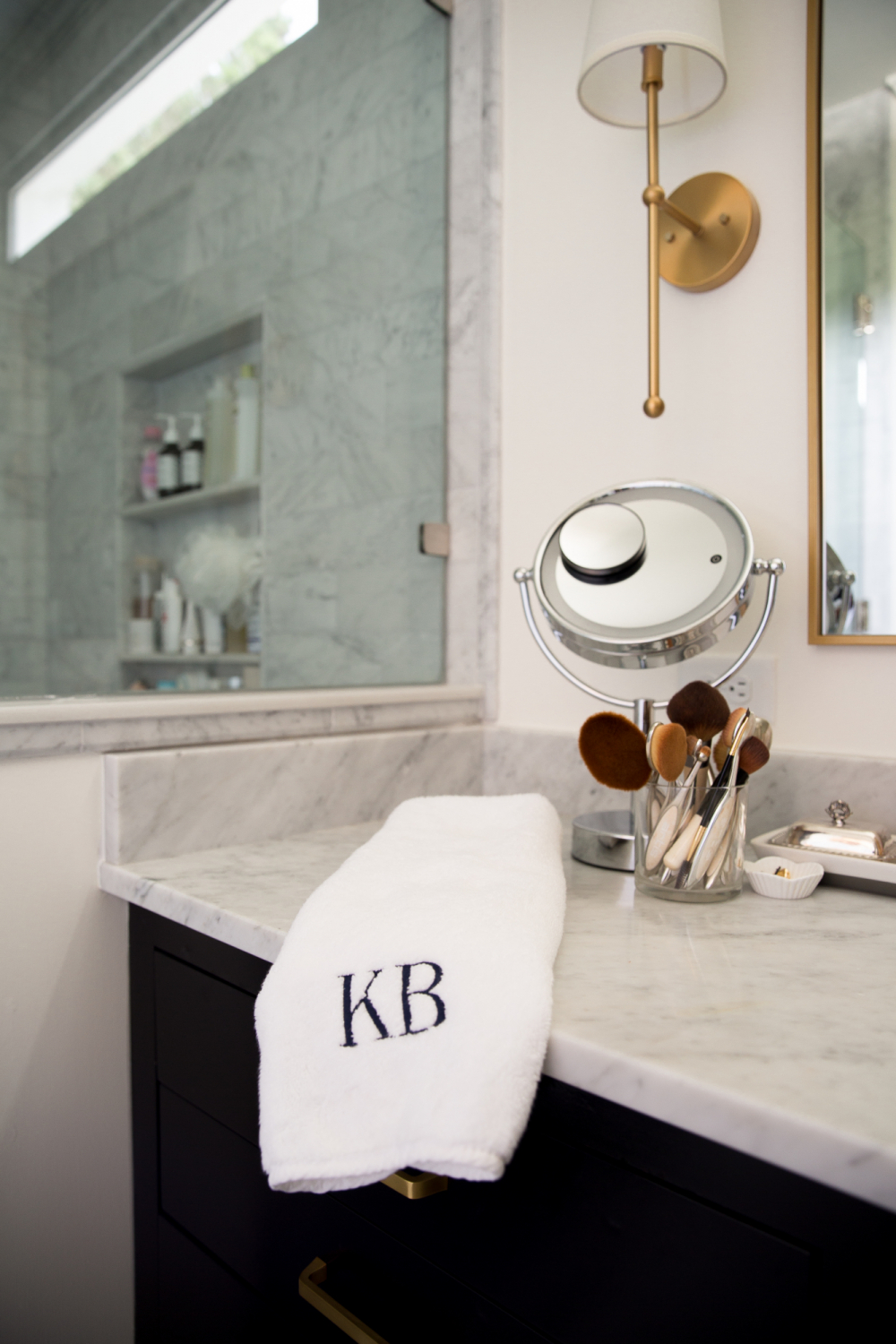 – adding these beautiful Weezie towels to my bathroom that conveniently match perfectly –
I have a little extra pep in my step this week, and I'm writing before I go to a Pilates class and get my nails done… so I mean, what is there really to complain about?
My birthday is Monday, and each year on my birthday I reflect on the past birthdays.  The blessings I have.  Thinking about how if my jr. high self could know what all was to come, how thrilled she would be!  I love that gift of birthdays, the chance to slow down for a day and soak it up.  Writing all of this as I listen to the Sunday Service choir , so perhaps that's why I'm a little extra delicate. 😉  I have some lunch plans thanks to a sweet friend who organized it and a dinner date with Christian scheduled.  Already looking forward to them both!
I've also gotten back into therapy and have had two sessions so far.  We are meeting virtually several times so we can get to know each other, and then I'll probably connect with her once to twice a month, as needed.  I don't have a specific reason for getting back into it, but I LOVE the way it makes me feel.  Clear-headed, mature… it is for my mind what Pilates is for my body.  Afterwards I feel lighter and happier.  I really enjoy having someone to talk to who can help me discover new things about myself and how to live my healthiest, most joyful life.  Just a reminder that a lot of therapist do take insurance, so it really ends up being affordable and accessible if you have that opportunity in your area.  I found my current therapist with a simple google search!
I've started rewatching Parenthood on Hulu and it's also brought me so much joy.  Who doesn't love the Braverman family!?  If you've never watched and have Hulu, I can't encourage you enough to give it a try.  I don't think you'll regret it.  Think This Is Us… but so much better.
I made this air fryer recipe this week and I thought it was so delicious.  Even better than I expected!  This Spaghetti Aglio e Olio recipe is also on the list for the weekend.
What's in store for you this week?  If you have any weeknight recipes you'd recommend, I'd always love to hear!  Thanks so much for reading and sharing – XO –