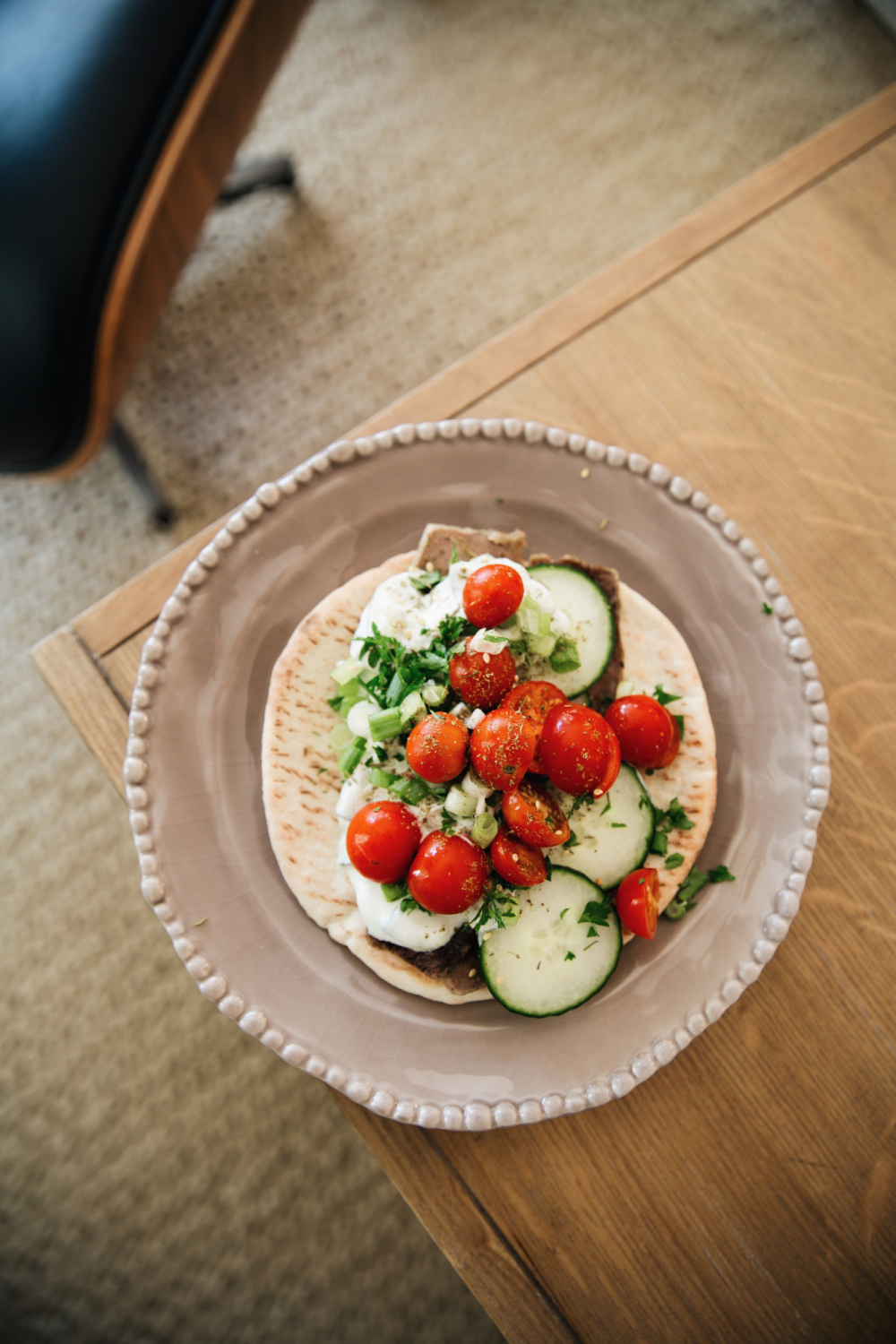 I shared this easy recipe on Instagram last week, but I wanted to share it here also so it was easier to find!  My friend Nicole told me about these easy Trader Joe's gyros, and I have to say I was impressed and shocked.  They are really good and taste restaurant-level to me.
INGREDIENTS:
gyro meat – I use two slices for one gyro but you can use less or more
tzatziki sauce – you can make your own if you're ambitious
pita bread – or garlic naan or Middle Eastern flatbread
optional:
chopped red or green onion
cucumber
tomatoes
fresh parsley
Greek seasoning
DIRECTIONS:
Warm gyro meat slices for 30 seconds (as instructed on box).  Warm your pita or bread and layer up your gyro.
ENJOY.  That's it.  Seriously easy, wildly delicious and I feel confident it will surprise you.  It really surprised me!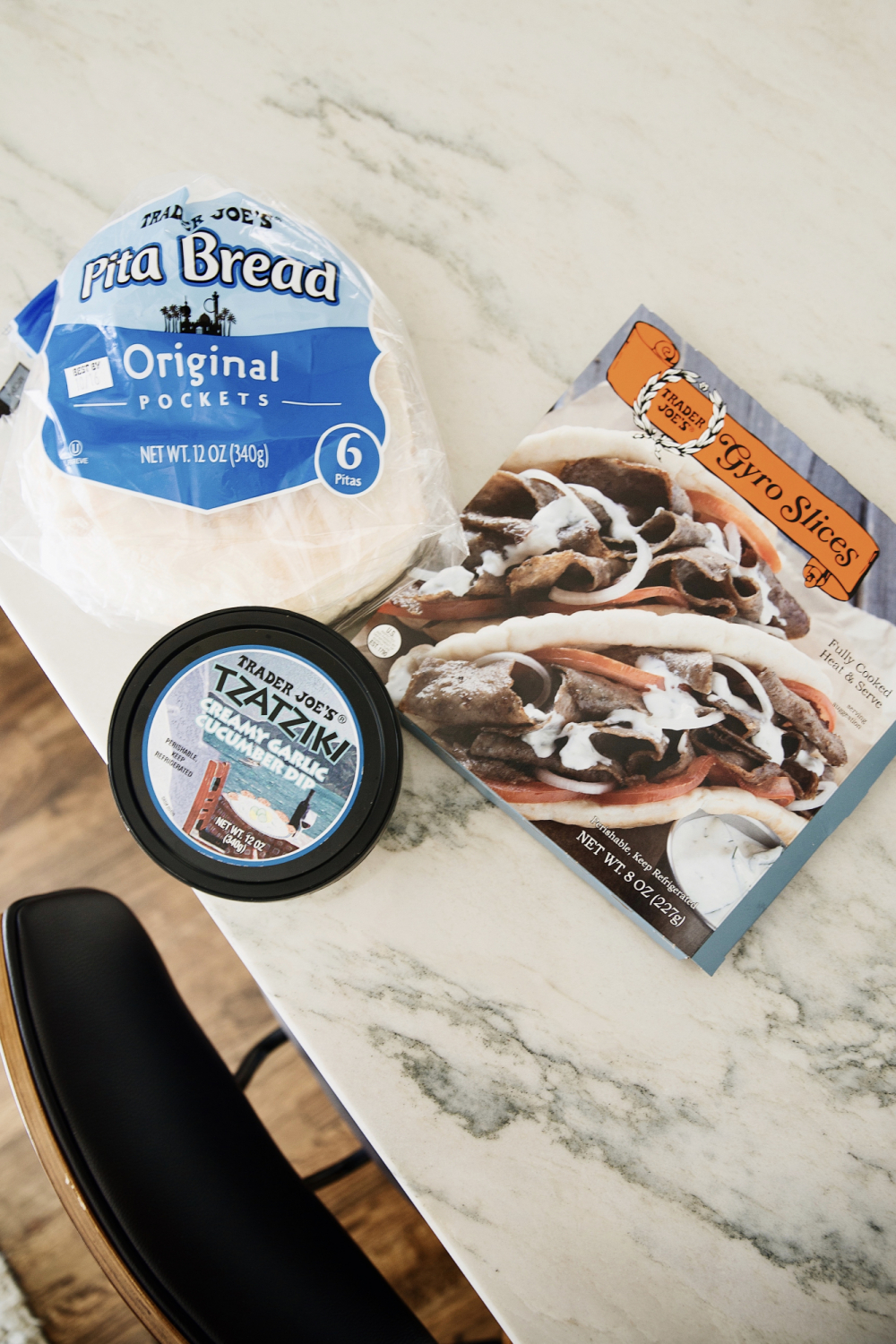 If you make it, please let me know what you think!  You can find other similar recipes here and here.  Thanks so much for reading and find more recipes and cocktails under "home –> food & drink" at the top of this site.  XO –