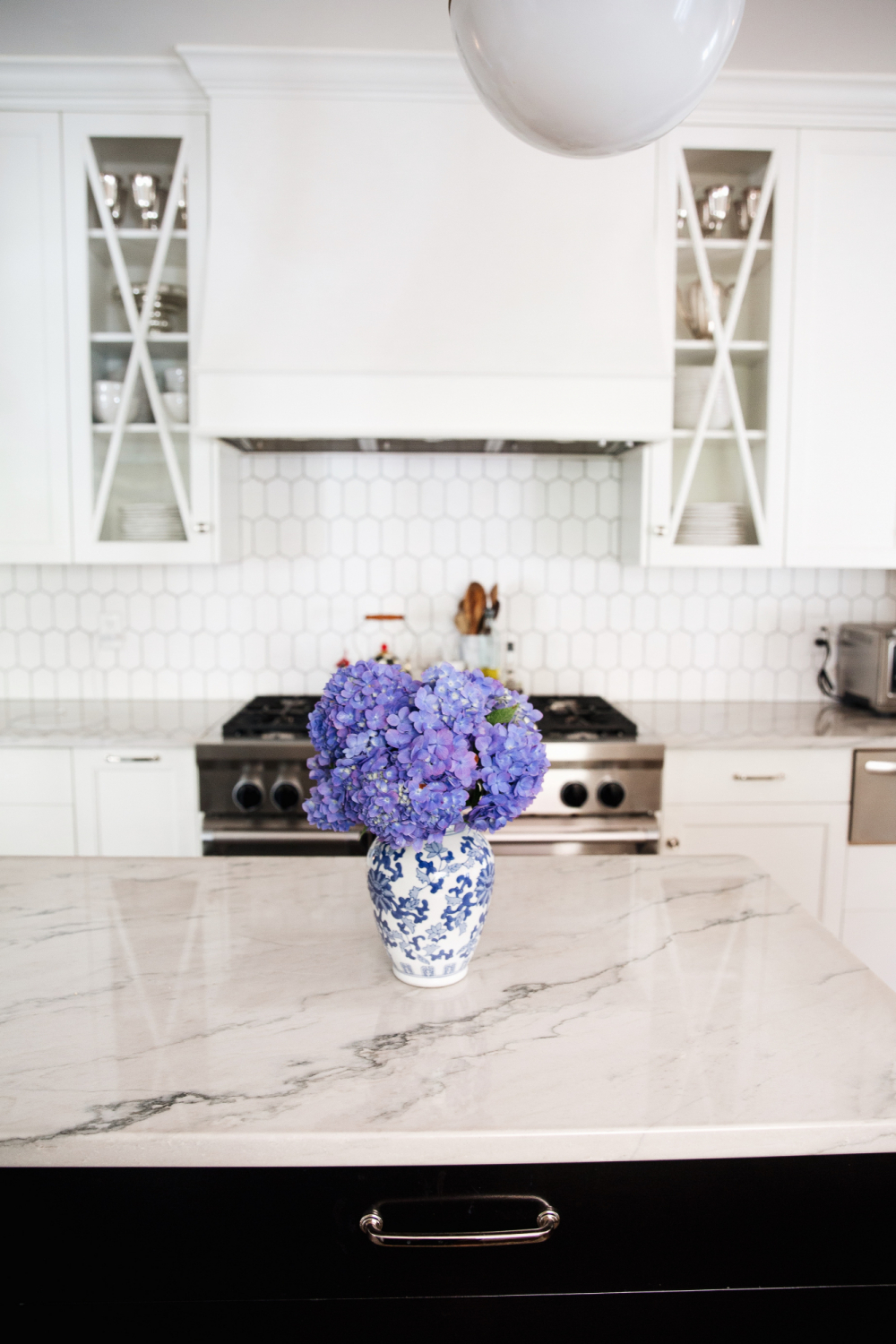 – the rain bringing a few last backyard hydrangeas –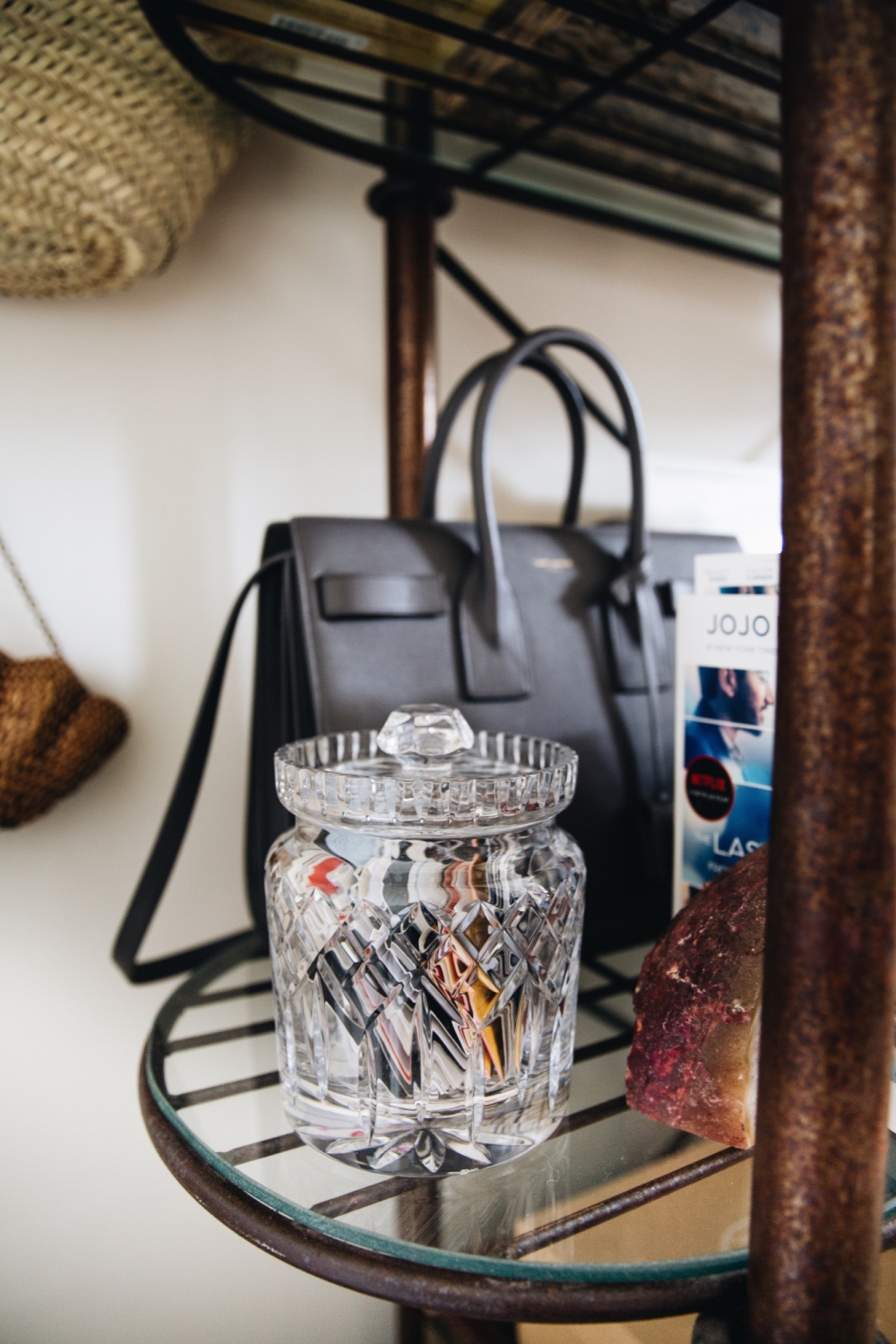 – using this gorgeous crystal biscuit jar for business cards –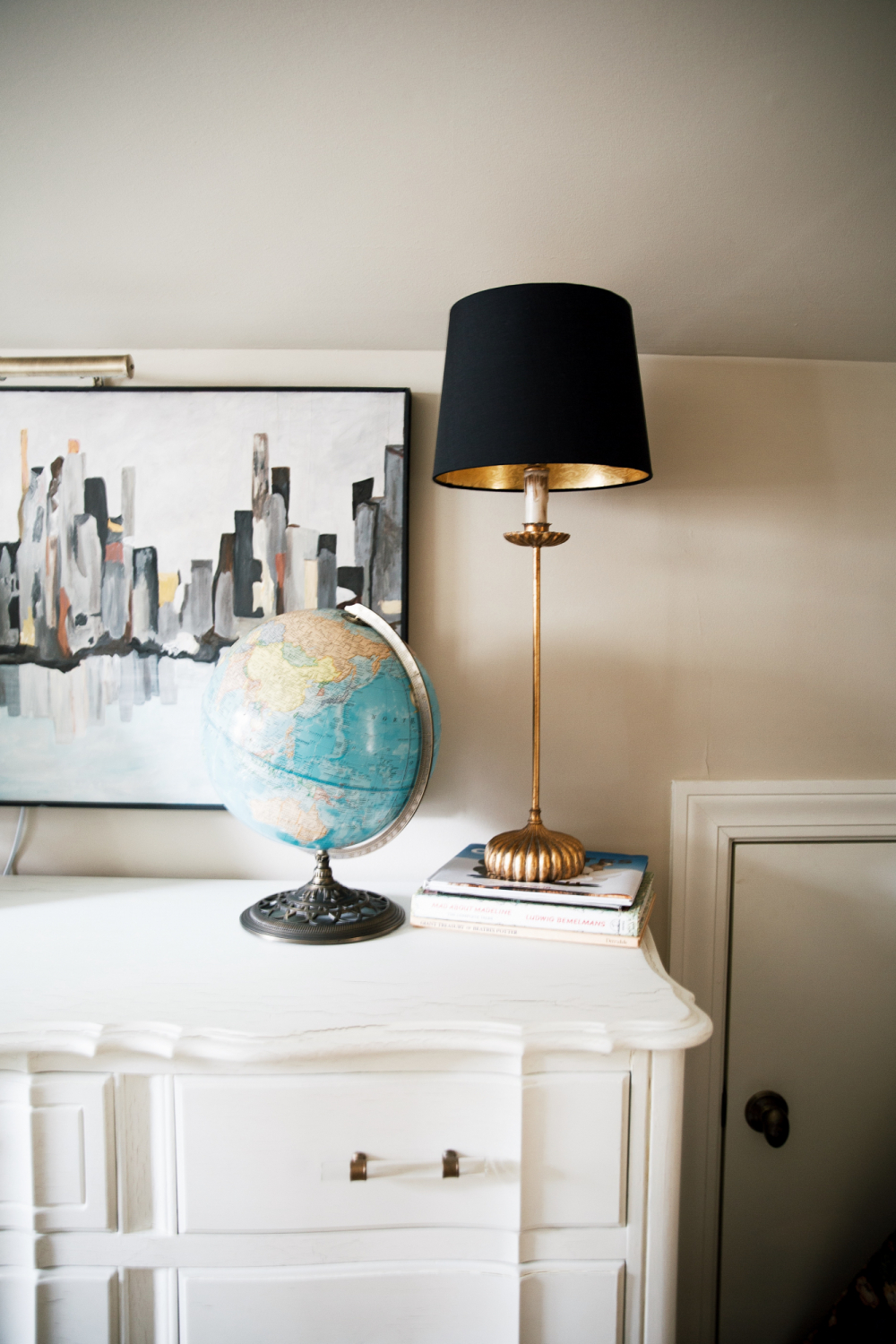 – moving this gorgeous Regina Andrew lamp to a guest room –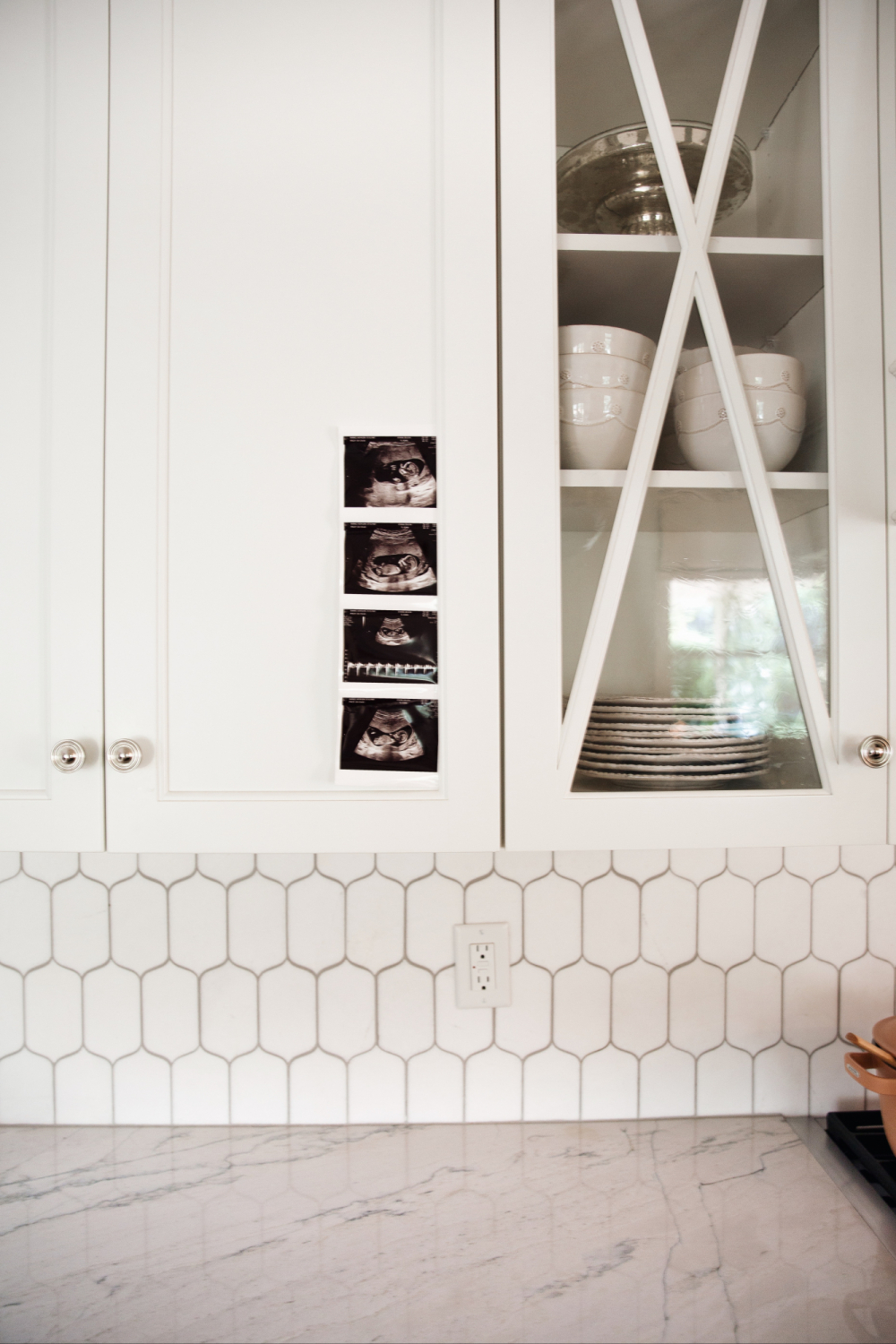 – finally bringing out our happy news to display –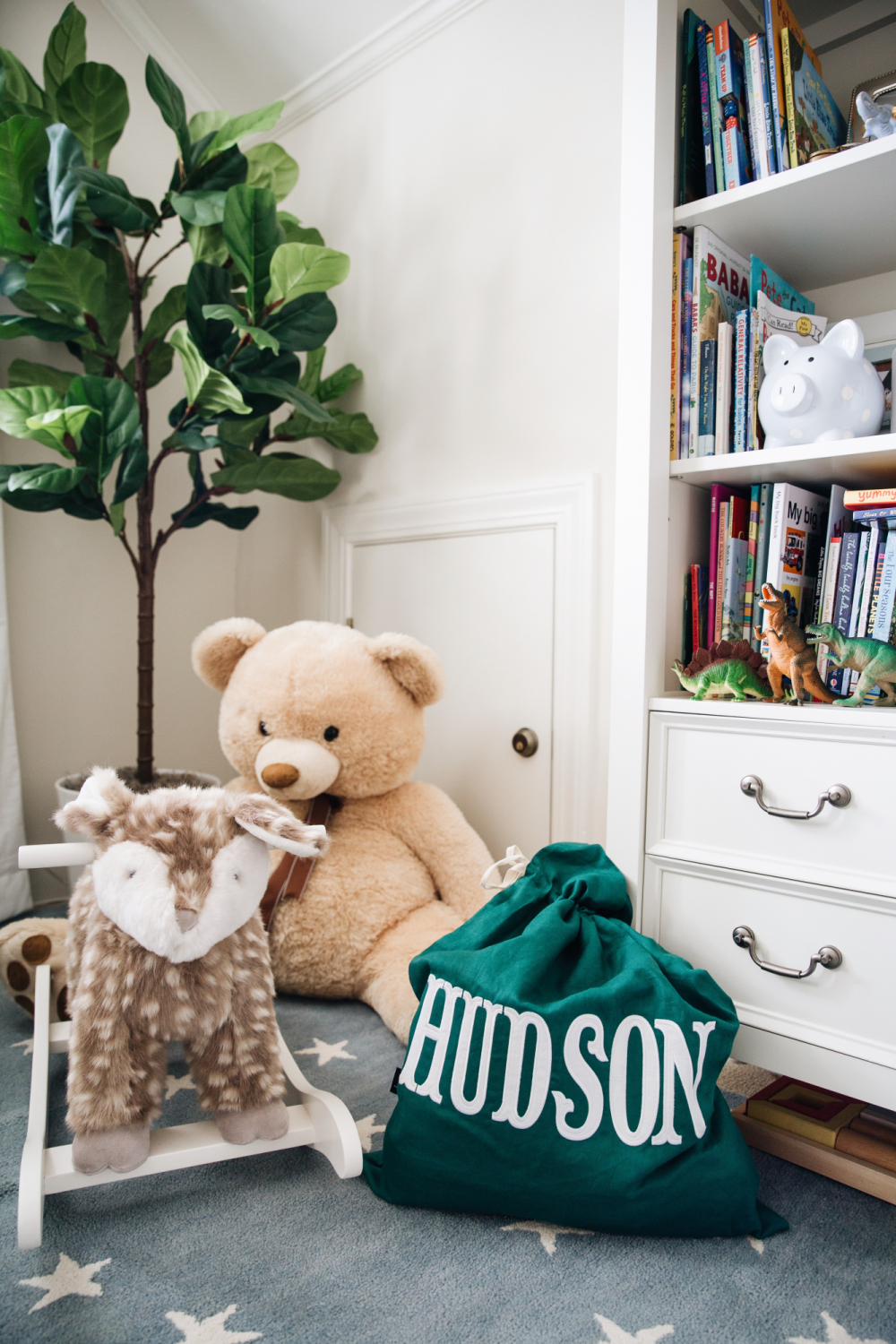 – the cutest Santa Sack for Hudson's surprises from Santa –
Happy happy start to the weekend, my friends!  Thank you so much for your kind words and support in our little announcement post earlier this week.  While it was a treat to take some time to celebrate with our nearest and dearest, it also feels really freeing to share it with all of you so I don't have to worry about misspeaking or sharing a too-revealing angle, etc.  Only one more week until we are halfway to meeting this little one, and that brings me unspeakable joy.
I can't get over these Santa Sacks.  They come in a variety of colors with or without personalization, and Santa can leave his gifts in them on Christmas Eve.  I just got Hudson's in, and I can't get over how beautiful it is.  Seeing this under the tree is going to be such a treat this year, I can't wait.  I've already started shopping for him for his November birthday and Christmas… but I will be pushing out some gift guides starting next week for all of us to shop from as well!
Christian and I were so excited that Succession started back this week.  That show is so intense, but a great couples watch as it seems to be one of those dramatic business shows that both men and women seem to really enjoy.  Of course I am fully invested in the month-long Real Housewives of Beverly Hills reunion series.  That is getting seriously intense.
This weekend I have a few work things to check off my plate and will otherwise be relaxing with the fam, enjoying this beautiful weather and continuing to pray Hudson's Halloween costume finally arrives (queue sweating).  I am hopeful!  Would love to hear what you guys are up to this weekend.  Thanks so much for reading – XO –