As many of you may have guessed… we are almost halfway to meeting our second little one!  I saw that first positive test on the 4th of July, a week before my birthday and the only gift I prayed for on my knees, morning after morning.  In fact, the entire process of trying to get pregnant this time around brought me humbly closer to God in many ways, which has felt really beautiful.
We do not know the gender, but we do know he/she is healthy, and it's been such a gift to simply relish in that miracle.  I want to keep the gender a surprise and Christian wants to find out… so we are still on the fence!
I will share that while Hudson was an easy journey getting pregnant, the pregnancy was very easy, labor and delivery was great… this one made us work a little harder in every way.  I have not felt my best and spent many weeks vomiting, eating crackers and drinking gatorade zero and ginger ale.  Some days I could only get out of bed to get Hudson ready for the day and had to call the rest of the day off.  I think some of you spotted my nausea bands (and even at 18+ weeks, some days I still need them), however we are still just so overwhelmed with gratitude that I gladly take it on.  And I think knowing how much I love Hudson, it feels more than worth it.
Believe it or not, Hudson loves babies and other kids, so I really think he's going to be a great big brother.  These two will be a little over two years apart, almost the exact age difference to the day that my older brother and I are, so it's nice to have an idea of what to expect!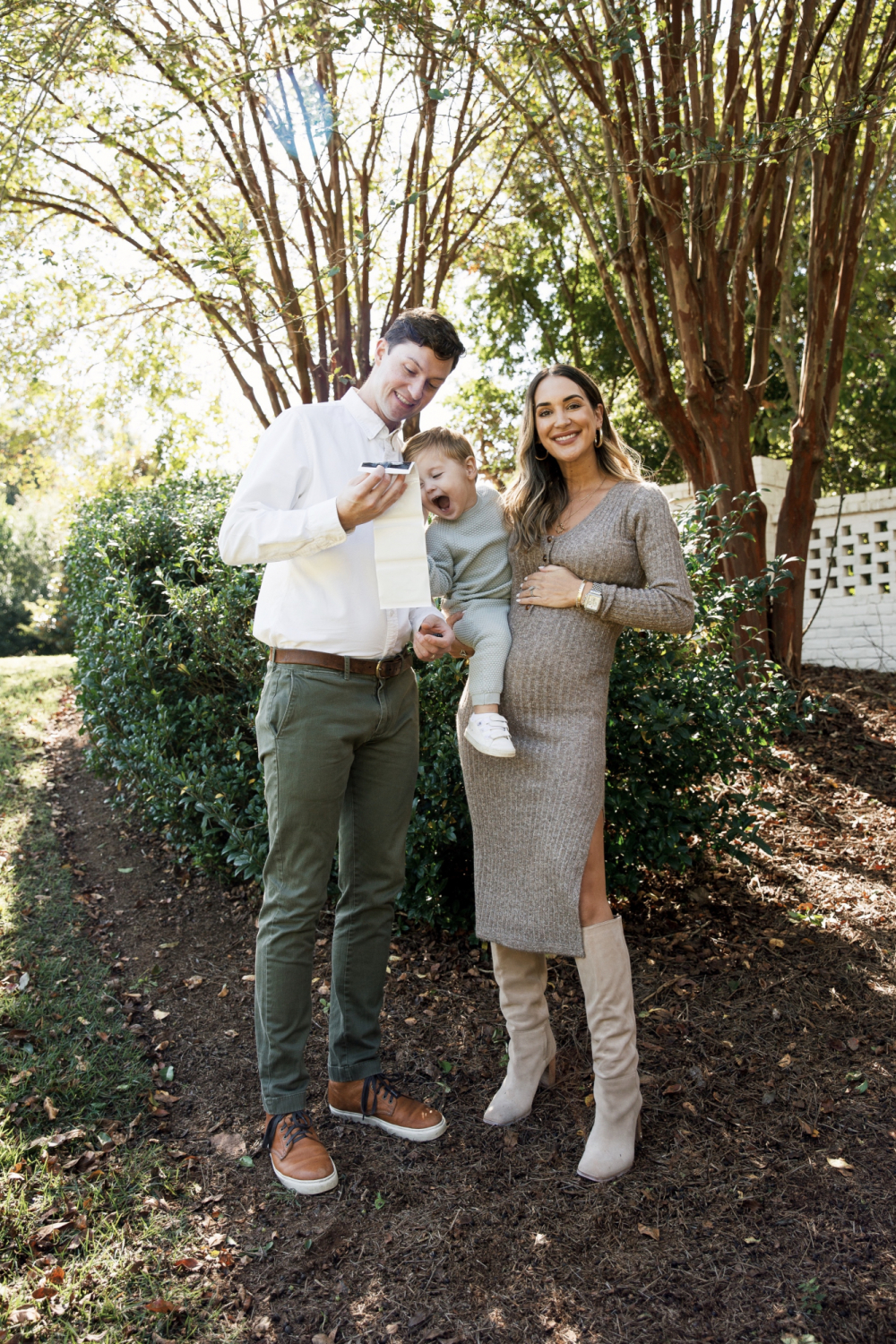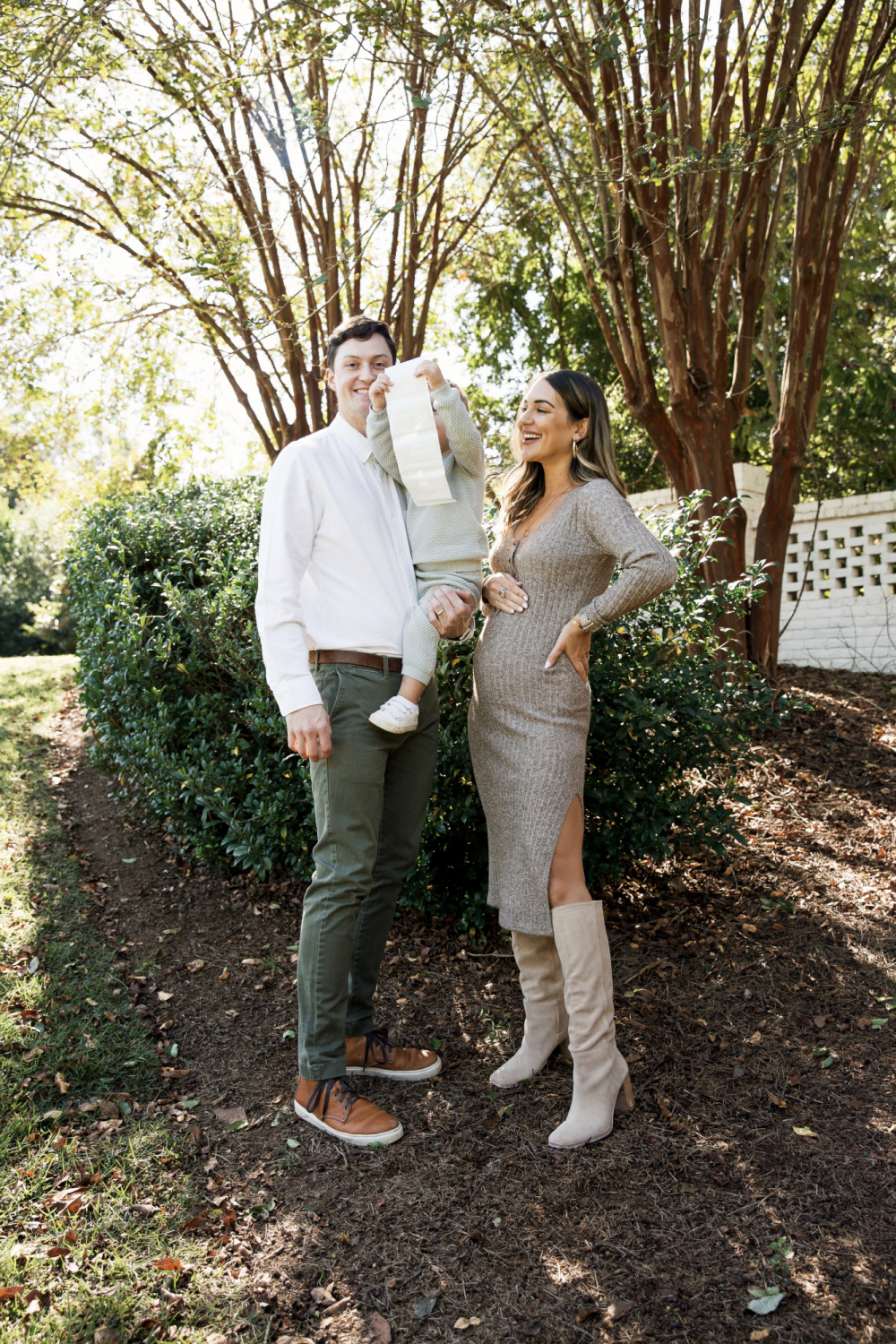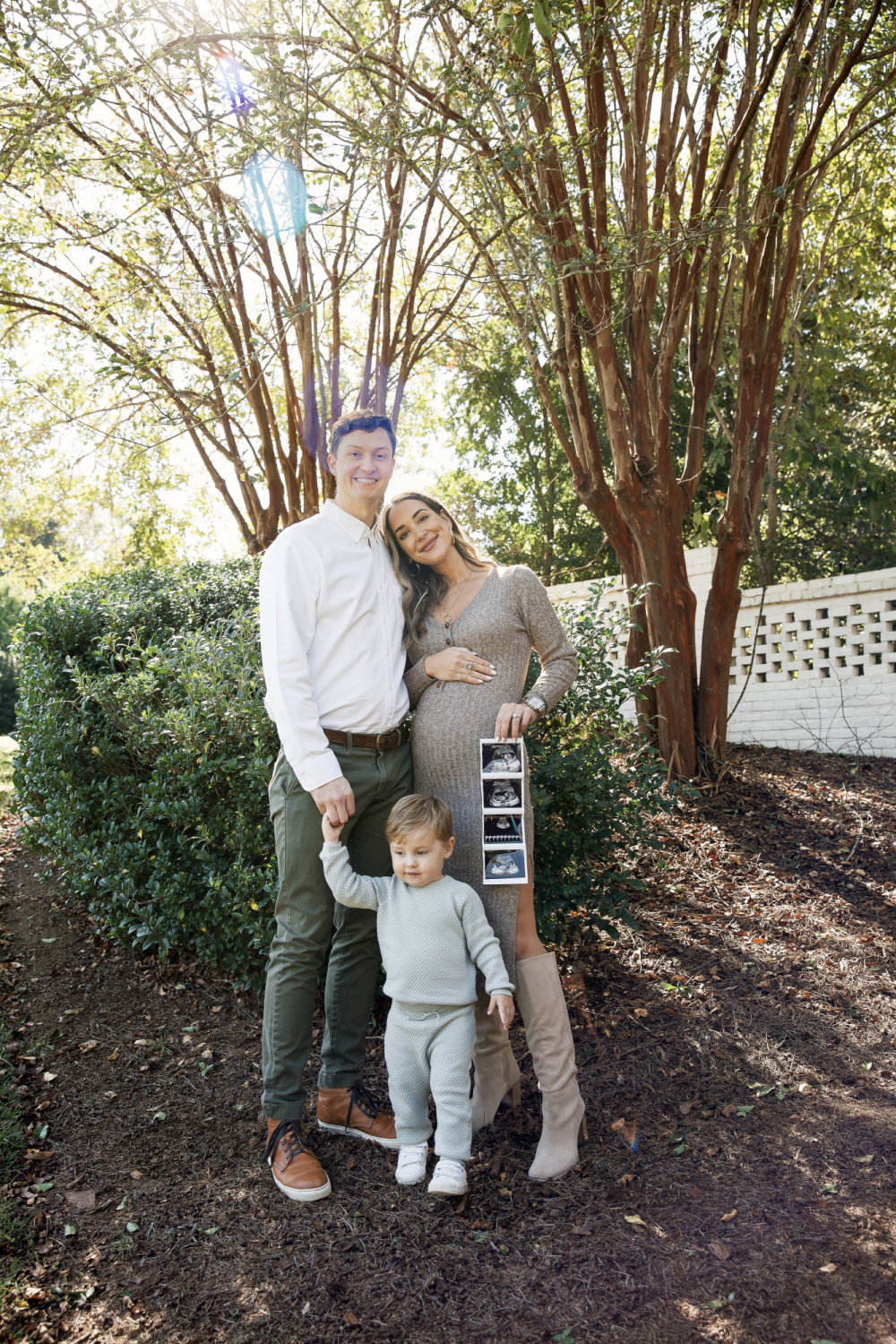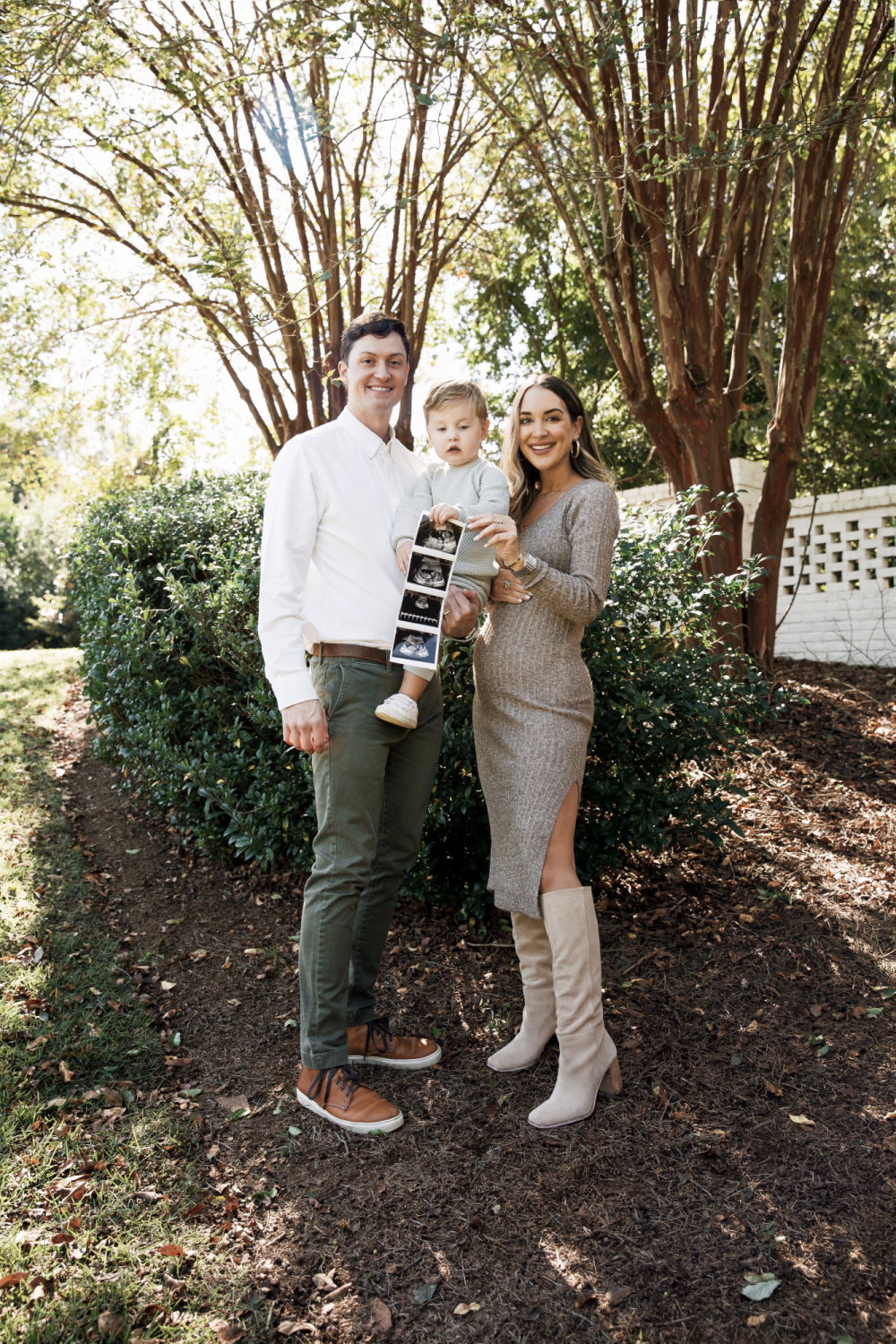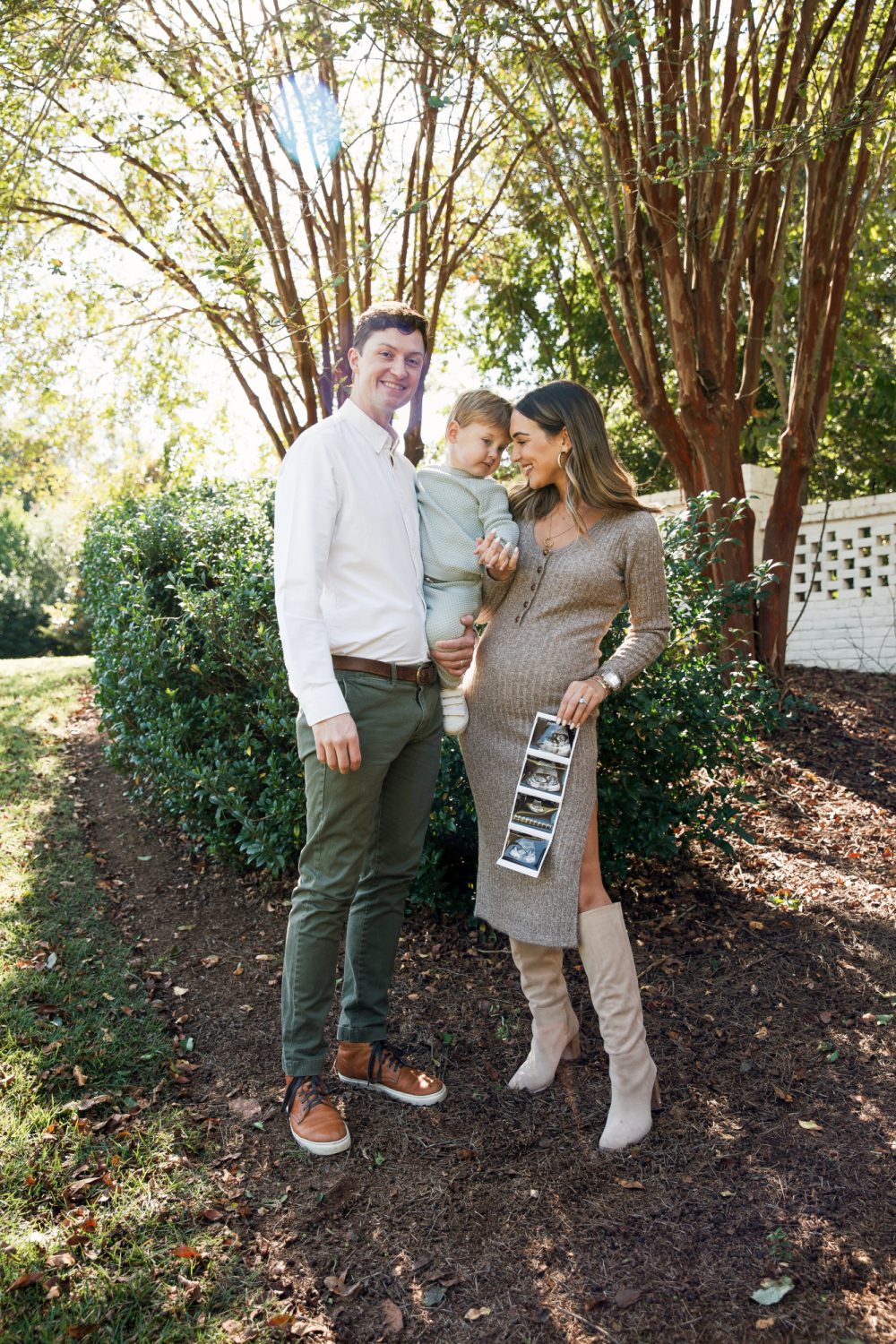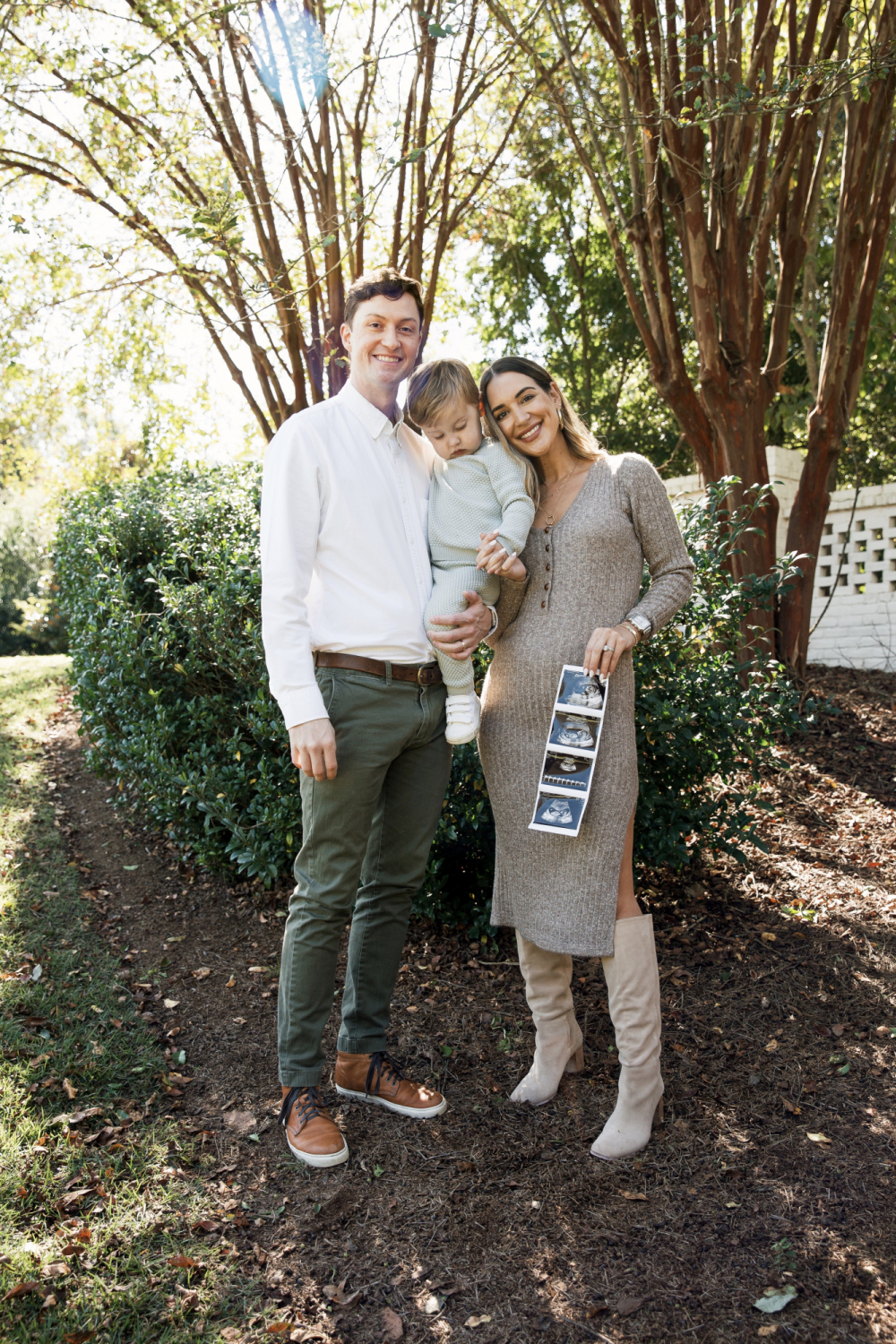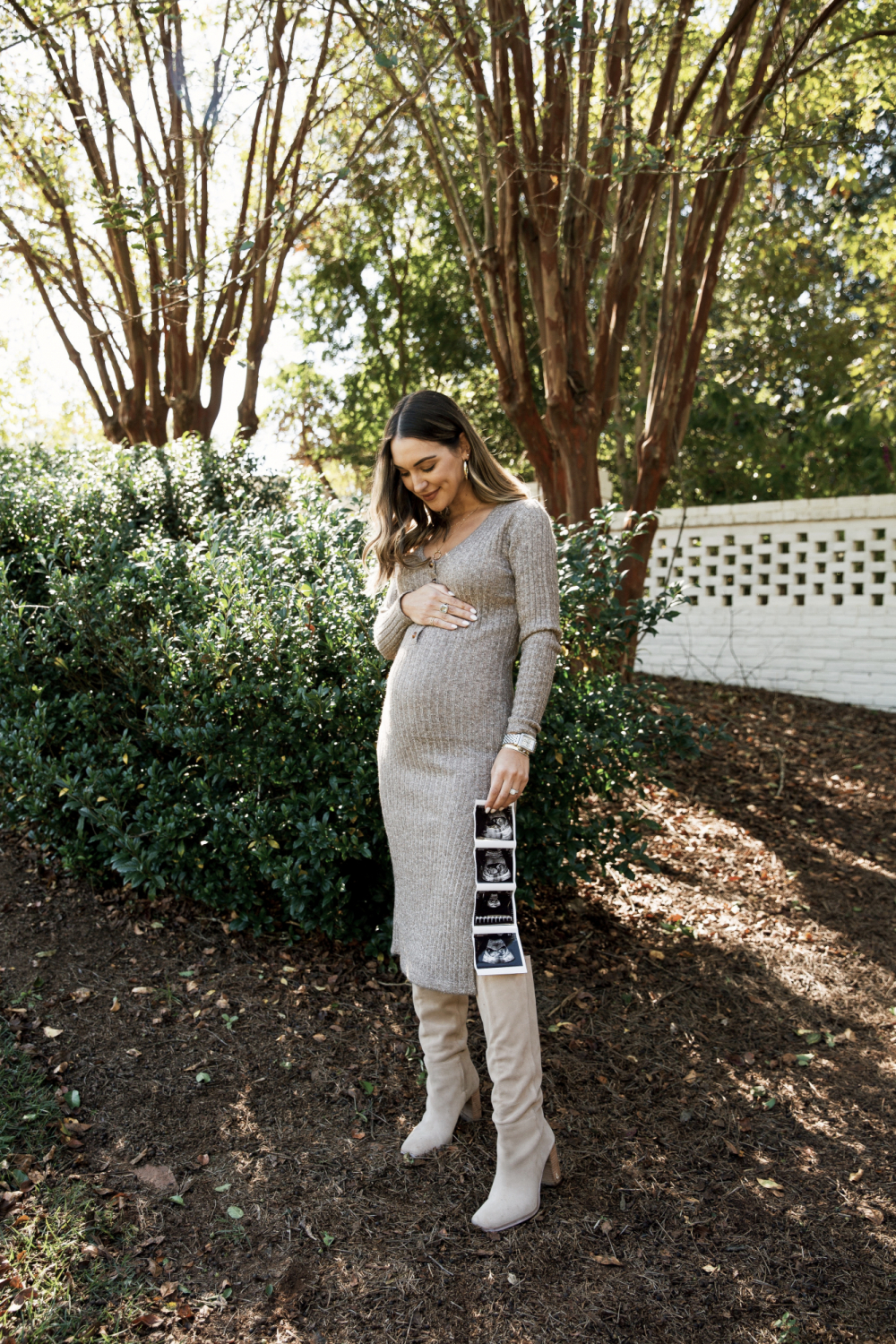 my dress, also love this one and this one | boots, also love these | similar hoops under $15 | similar baby sweater and love this set and this set
I cannot go without saying to all of my ladies working on expanding their families, my sincerest thoughts and hopefulness is with you.  I waited until 20 weeks to share my pregnancy with Hudson and we are nearly to that mark now mostly because I never want our happy news to make anyone feel less joyful about their own life or dreams.  I've been there, and always had to remind myself there are not a designated amount of babies out there – one person's pregnancy doesn't mean there still isn't a baby in the future for us!
If you guys would be interested, I'd be open to sharing some of the things that helped me remain joyful and patient during that trying process.
The content on CBL and social media will remain the same, I just knew it was time to share as it was increasingly becoming harder to physically hide in clothing and seeing the "are you pregnant!?" questions on Instagram let me know it was time.  But just to put it out there, when you ask someone if they're pregnant online in a public setting, you're either asking someone private information they've chosen not to share yet or you're telling them they look like they could be pregnant.  It feels like a lose-lose to make a public comment about anyone's body.  When in doubt… text your sister or friend.  That's a more polite choice if you need to discuss!!
Love you guys and thank you for sharing in our joy.  We are so grateful, so overjoyed, there aren't enough words to describe how excited we are to meet this little miracle in March.  Thanks so much for reading – XO –