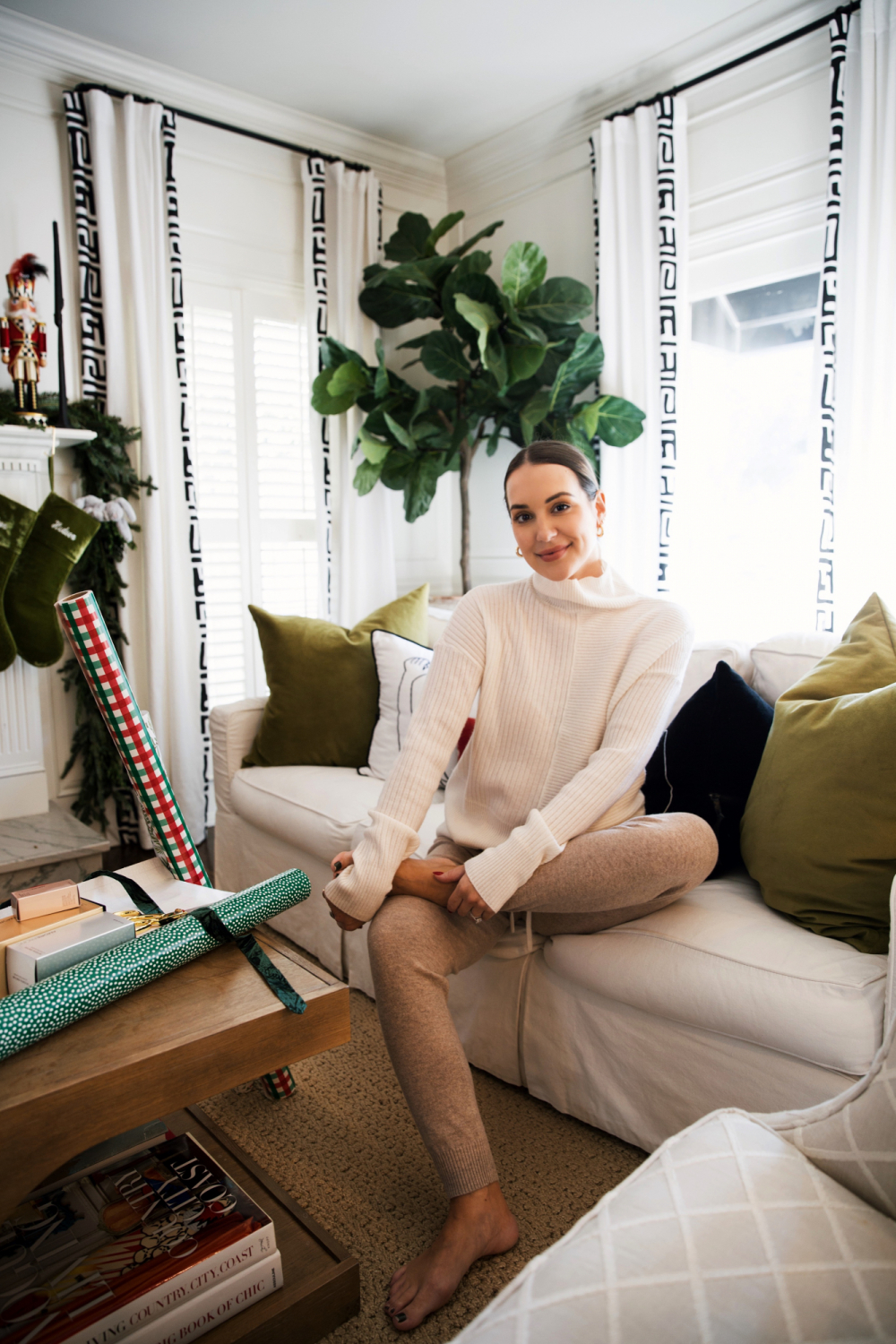 – last-minute wrapping in my cashmere-blend sweater and joggers –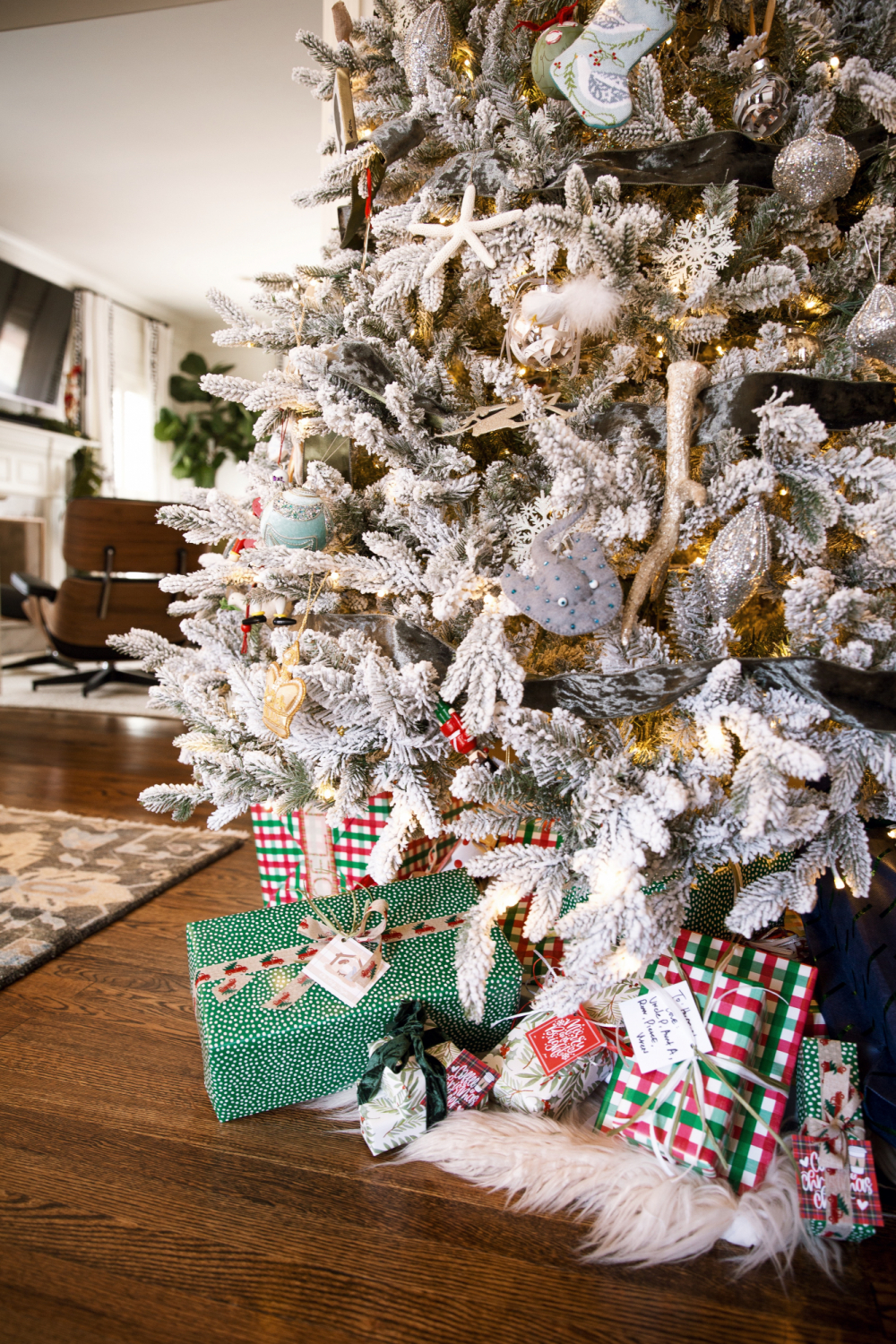 – and loving the instant gratification! –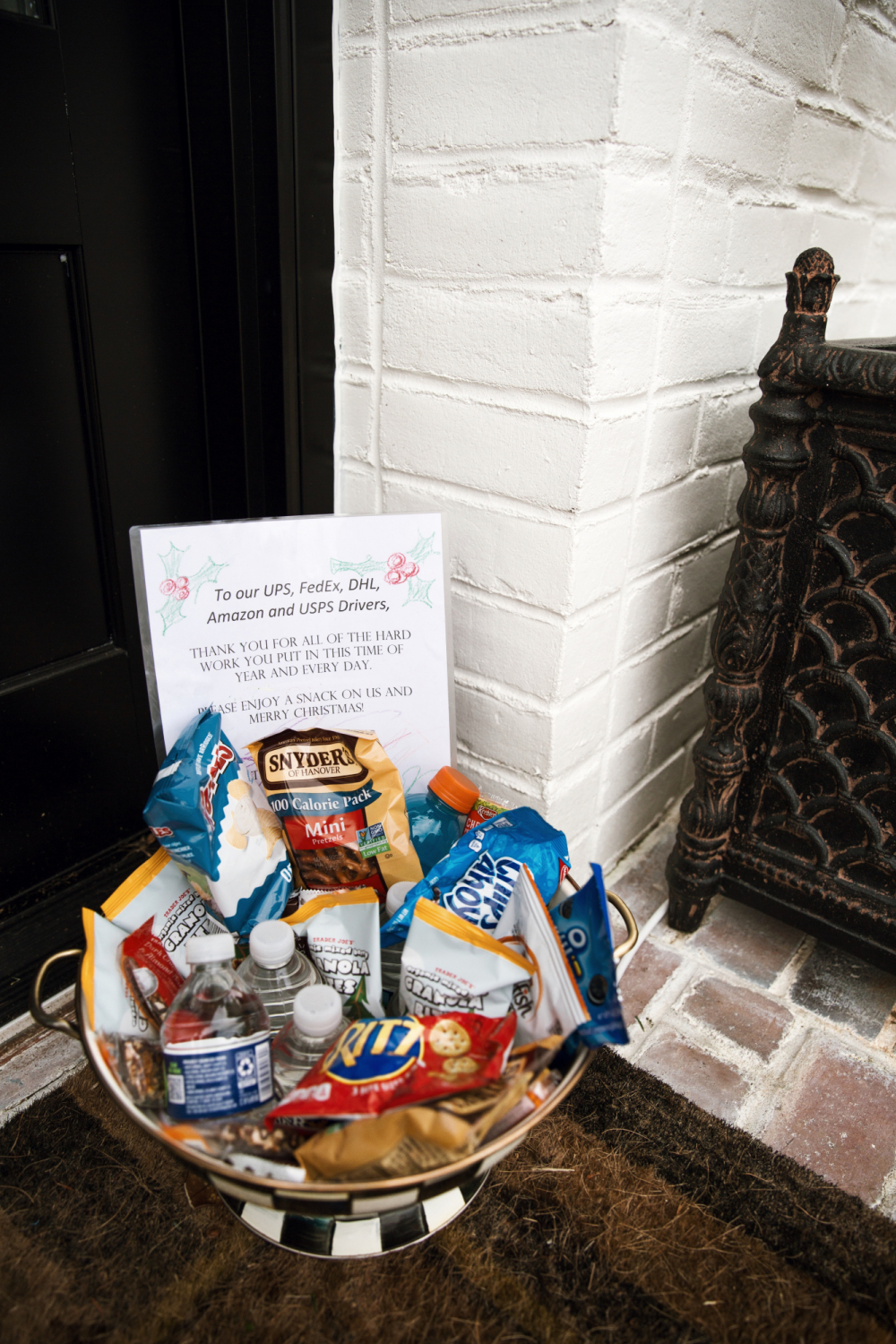 – the snack basket being heavily visited this year (yay!) –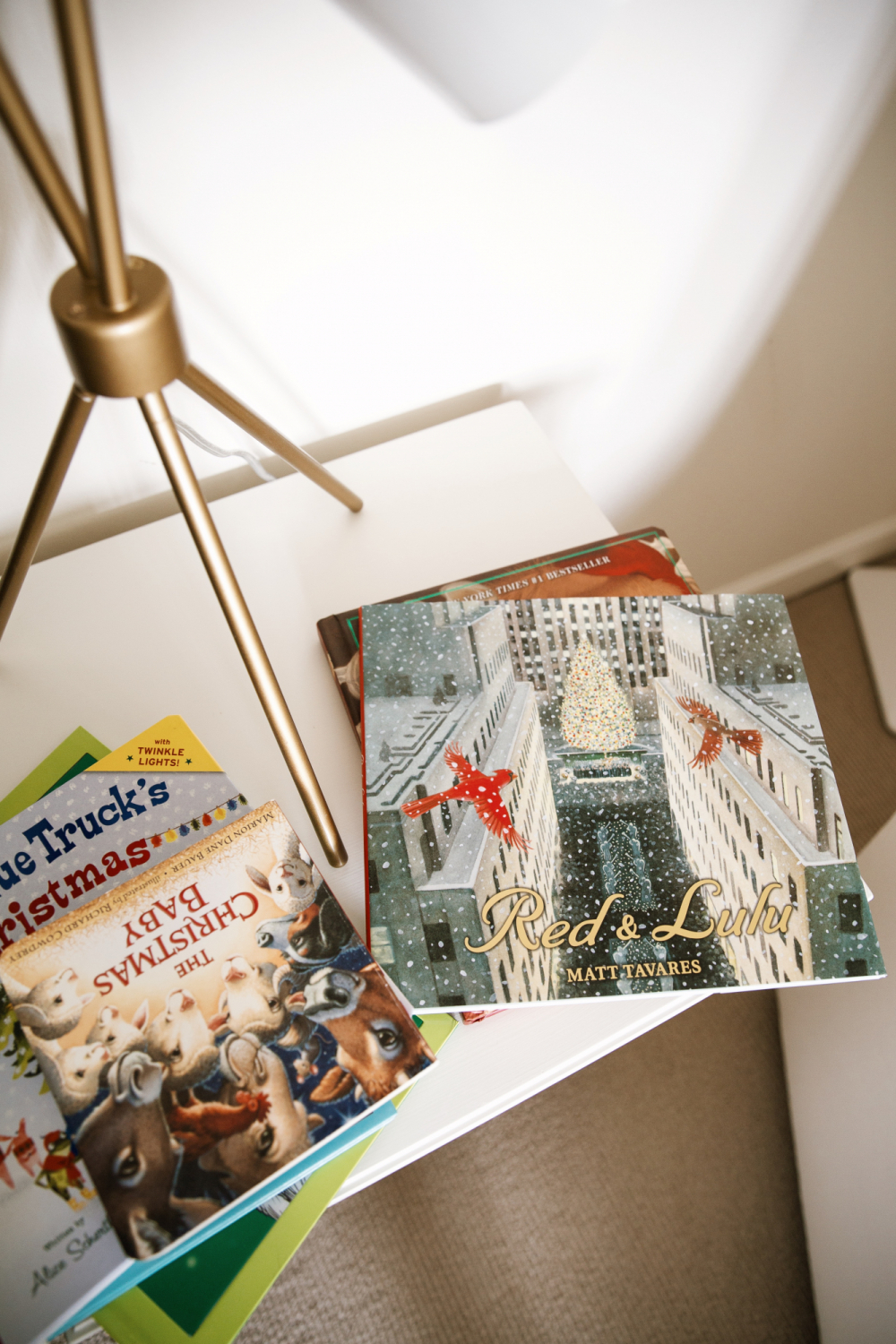 – and loving this stack of Christmas books (bought this sweet one last year) by the glider all month long –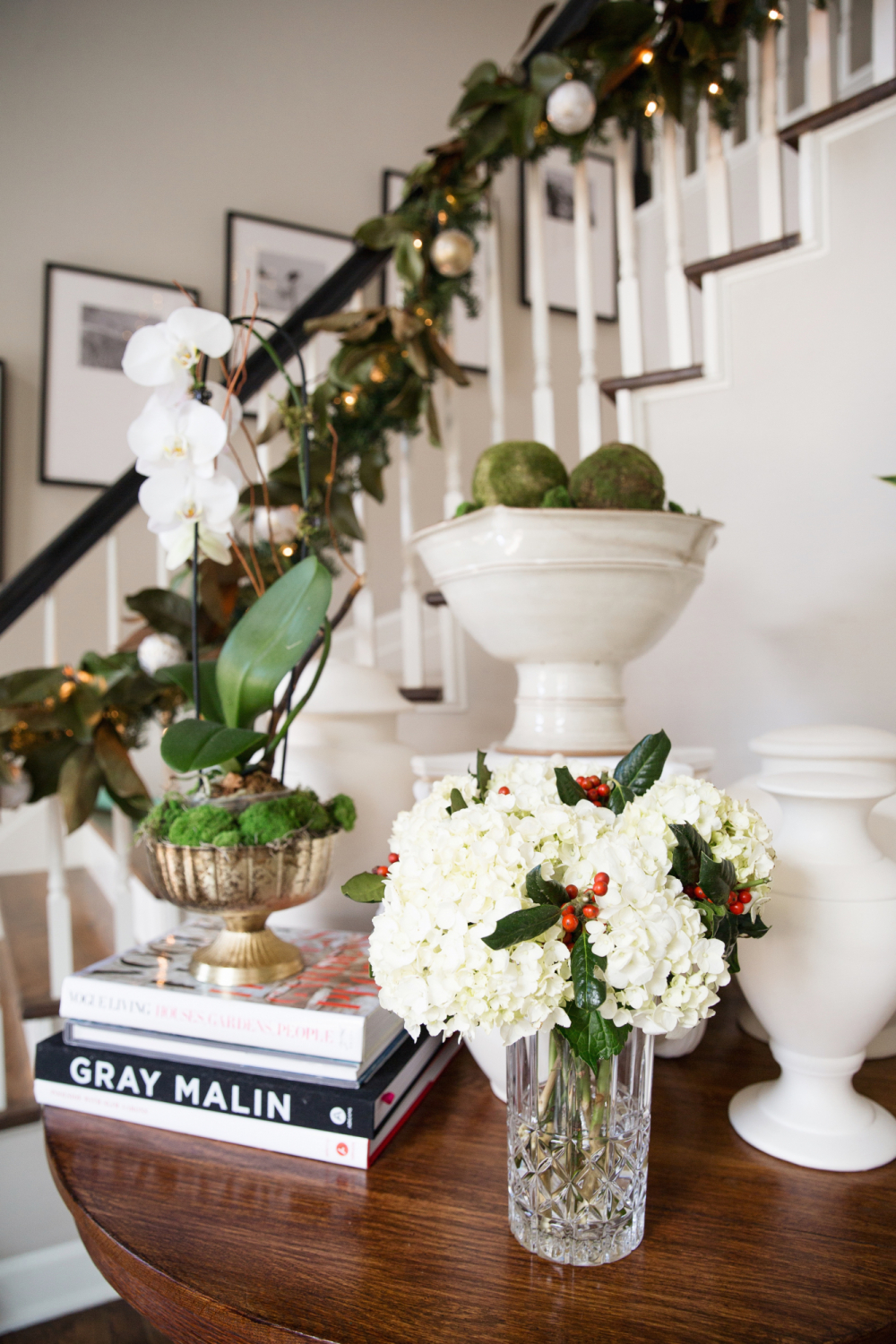 – adding some holly from the yard to all floral arrangements –
It's Christmas Eve, what a TREAT!  As always, I feel this month flew by way too fast.  I try to savor every moment in between the shopping for our 19 family gift recipients (!!), teacher gifts, employee gifts, coworker gifts, Christmas cards… I truly do love the season of giving but sometimes I do wish we could all dial it back a little and just enjoy.  Enjoy the meaning of Christmas.  Enjoy the holiday movies and treats and fellowship without as much of the buying, wrapping, exchanging, etc.
BUT, maybe that's because my love language is acts of service and not gift-giving.  Does anyone else feel this way?
We are so happy to have my parents with us this week to celebrate the holiday!  They got here a few days ago and we have loved having them here.  Hudson has so much fun with them and I love how their time together is treasured.  It reminds me of spending time with my out-of-town grandparents.  The luxury when you don't live in the same place as your grandparents is that they really get to spoil the littles when they're together.  I remember feeling so special, like my arrival at Grammy and Grandy's house was the highlight of the month.  So far I think Hudson feels the same way.
We are off to church today and plan to enjoy Christmas Eve with a few little activities, lots of games and movie watching and definitely some cooking.  Always lots of cooking.  But I got off easy at Thanksgiving, so now it's my turn!  I hope all of you enjoy this magical day and weekend.  Embrace the time with loved ones and reflect on what the past year has brought.
Thank you so much for your support and love.  I treasure this little corner of the Internet.  I can't even express how much I appreciate you.  By being here with me, you've given me my dream job.  MERRY CHRISTMAS and Happy Holidays!  XO –