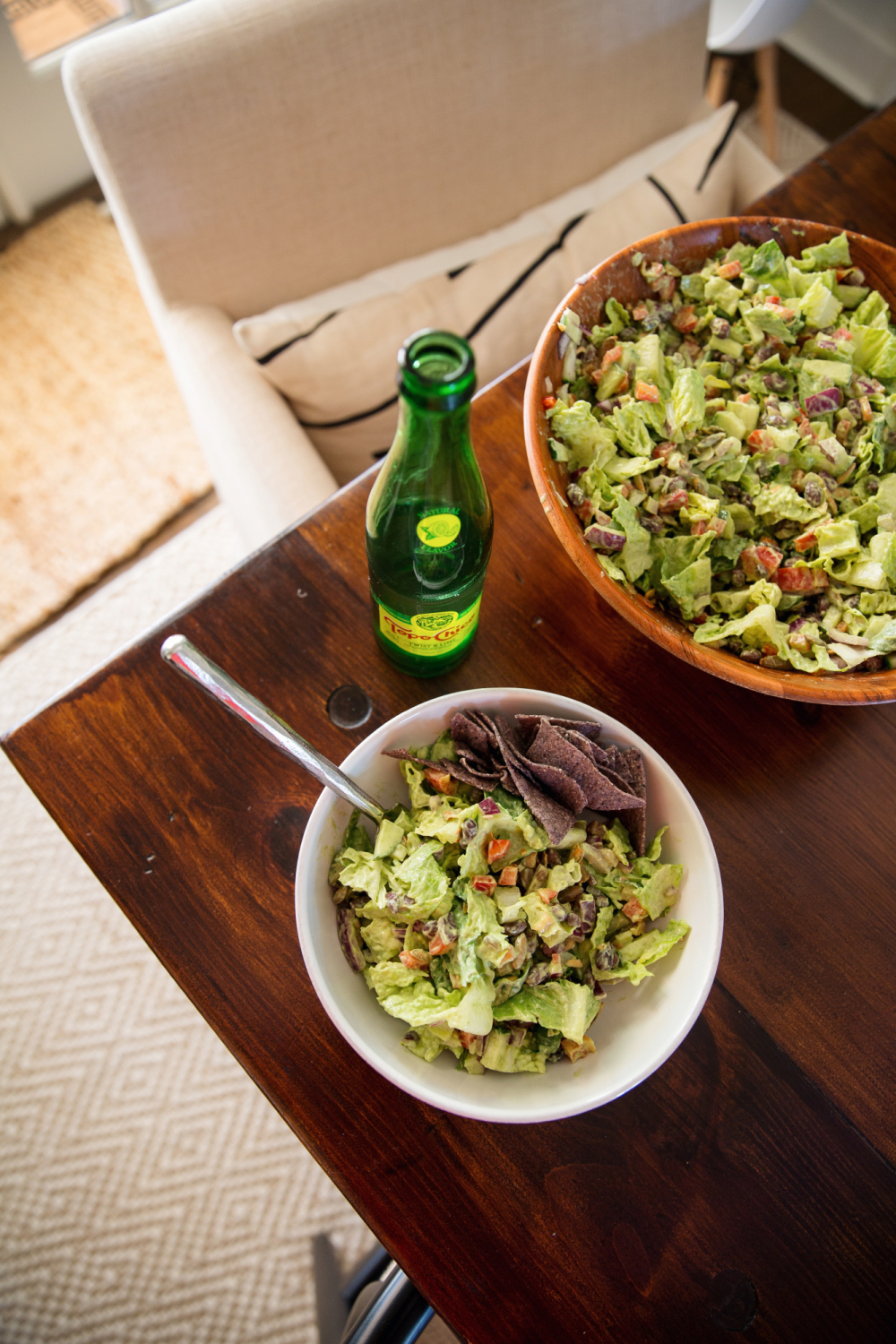 I saw this taco salad recipe on tik tok and made it last weekend for a big lunch. It was so good! I added chopped grilled chicken to Christian's salad and kept mine meat-free.
I am going to share the dressing first because I think that is the best part. It keeps for over a week and it means you can really put it on any base. I've since made a hodge podge salad base and just added this dressing. Delicious! I also think it would be great on scrambled eggs or in a breakfast taco or burrito, but that may just be me.
I would recommend not tossing it all together as the lettuce will only keep in the fridge for about 24 hours after being tossed.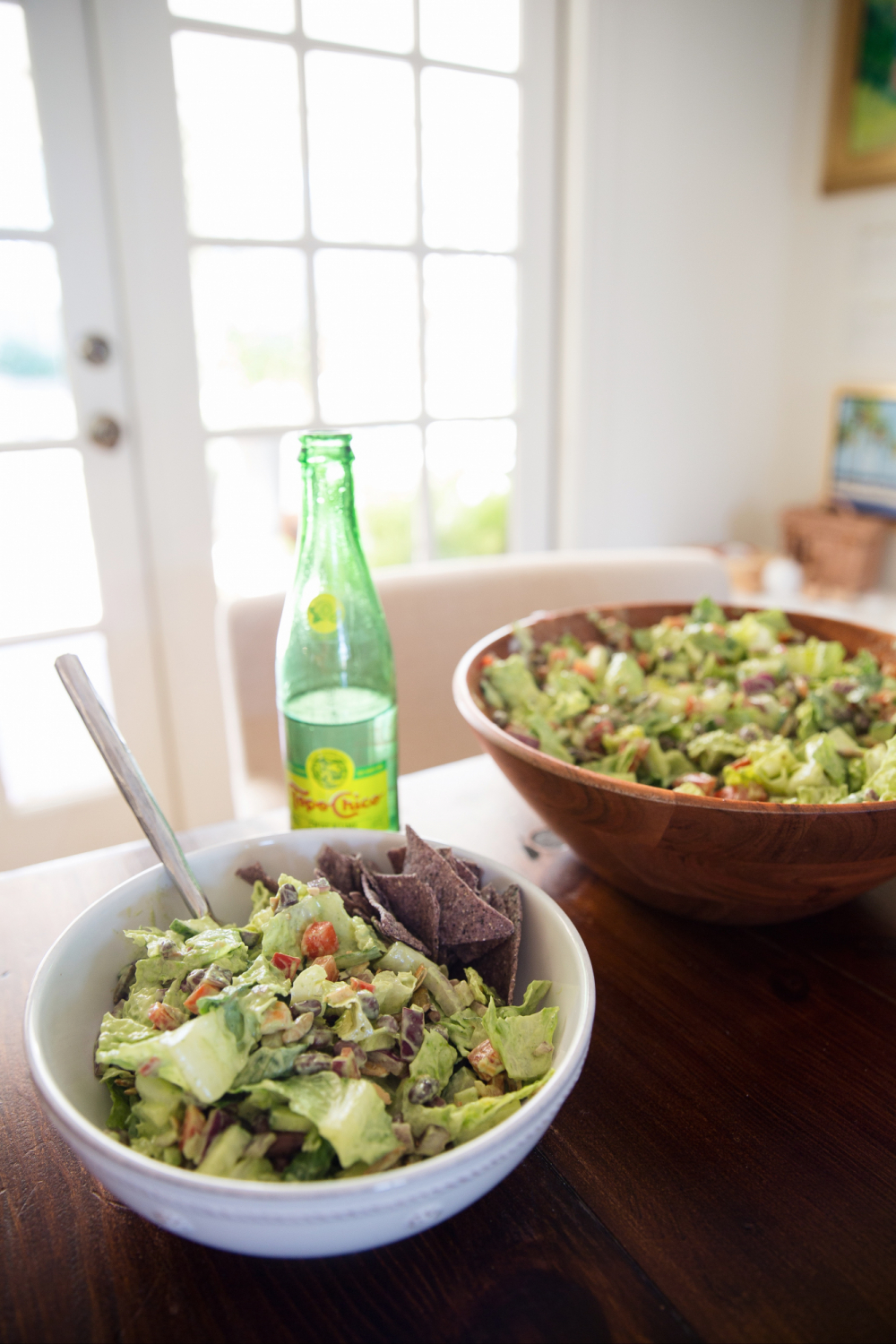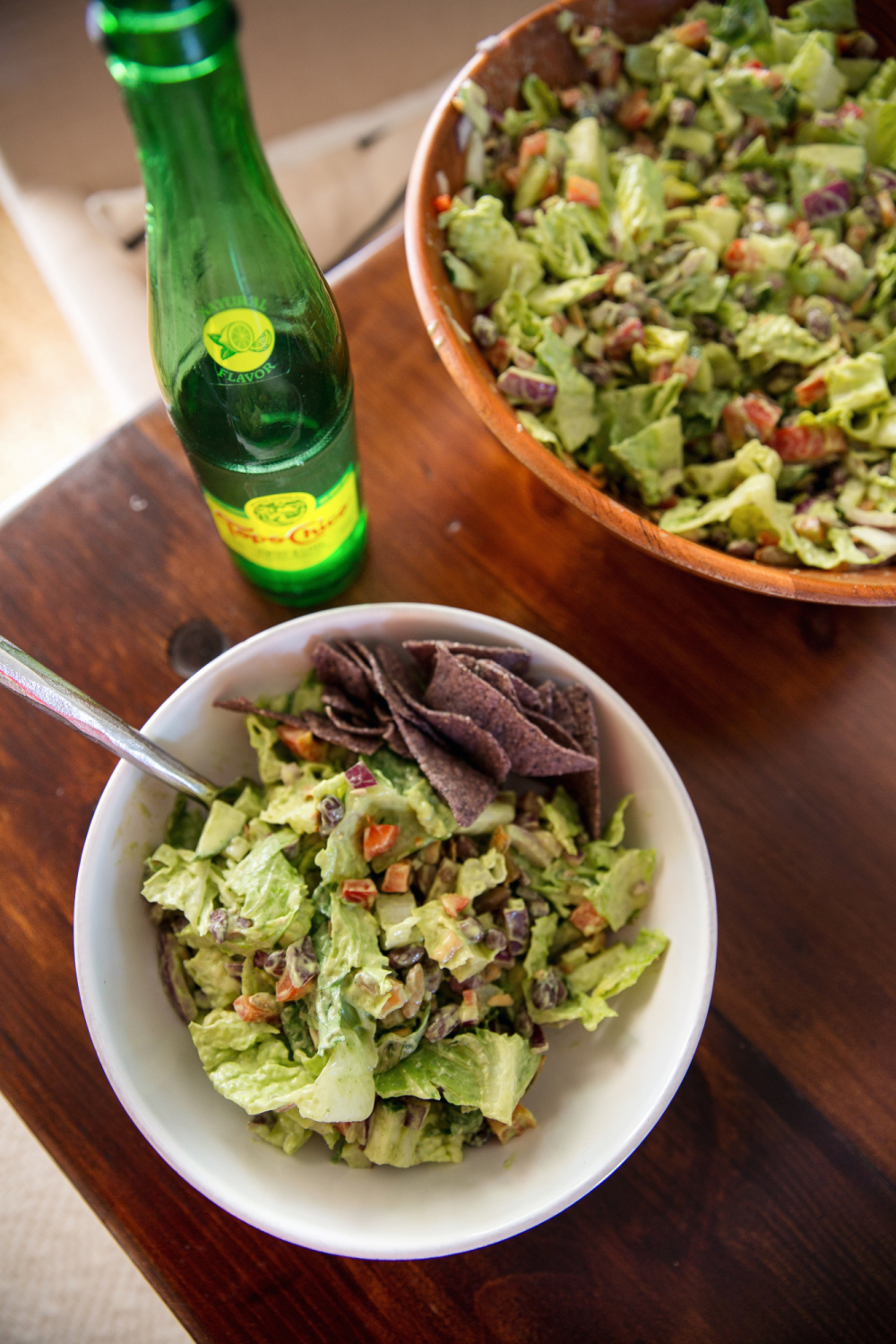 CREAMY AVOCADO DRESSING RECIPE:
1 avocado
2 cloves garlic
2 cups cilantro (I subbed parsley because Christian doesn't care for cilantro)
1/4 cup fresh lime juice
1/4 cup Greek yogurt
2/3 cup water
1/3 cup olive oil
1/2 tsp kosher salt (or more to taste)
optional: 1-2 jalapeños
SALAD BASE:
2 hearts of romaine, chopped
1 red bell pepper, chopped
1/3 chopped red onion (or more to taste)
1 cucumber
1 can drained black beans
1/3 cup toasted pumpkin seeds (also good with sunflower seeds)
optional: grilled or shredded chicken
I served it with blue corn tortilla chips and a cold topo chico (the best!). For more loaded salad recipes I would highly recommend Kat Can Cook on Tik Tok. She has some amazing recipes!
Thanks so much for reading, and for more of my favorite recipes check out the "food & drink" category at the top of this site under "home." I made this salad the week before and am still so obsessed with it. Thanks for reading – XO –