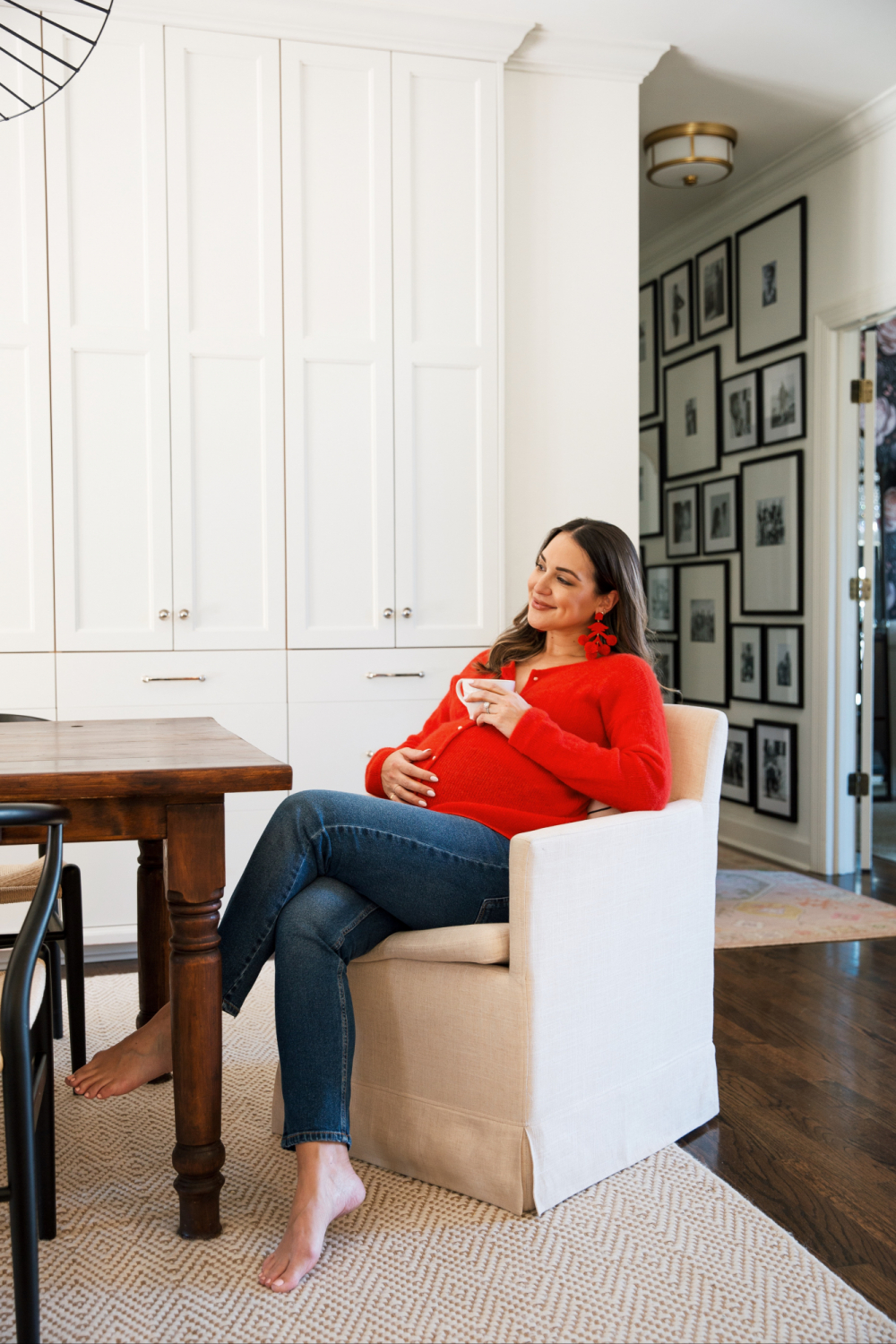 – when your bump has gotten to the place that a cup can rest upon it… –
sweater available here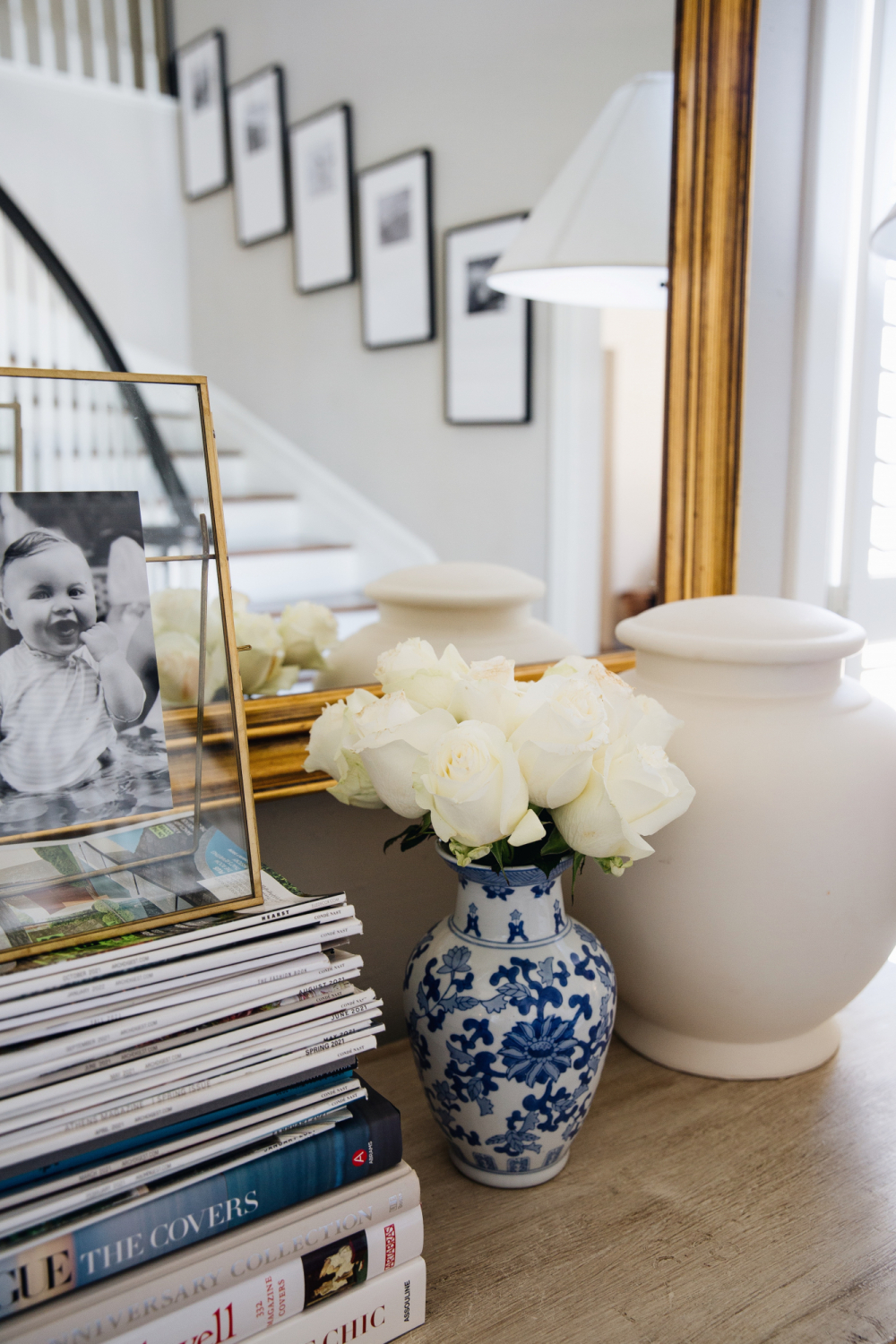 – beautiful roses from Christian when I was having a rough day –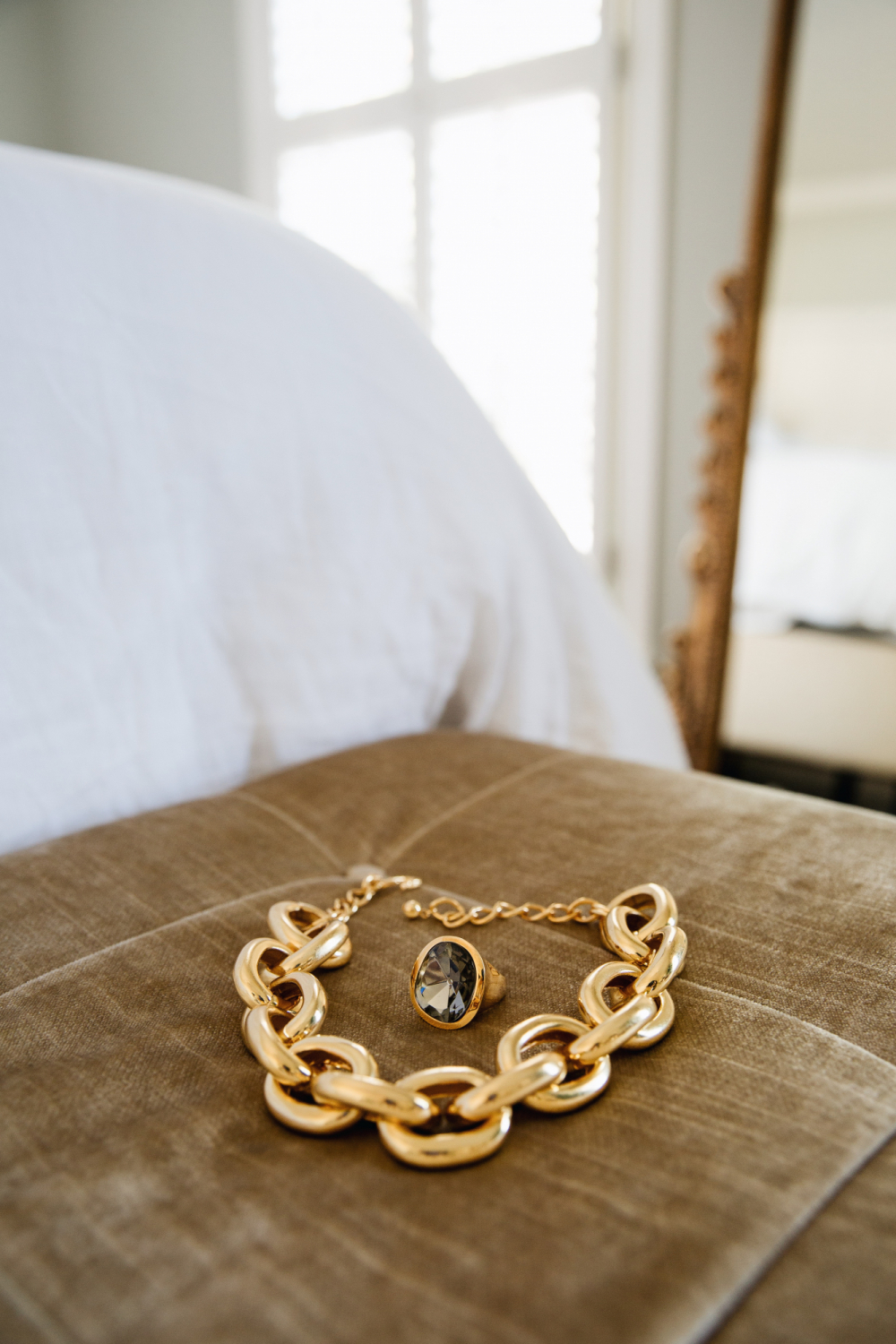 – loving this necklace and ring from Frances Valentine –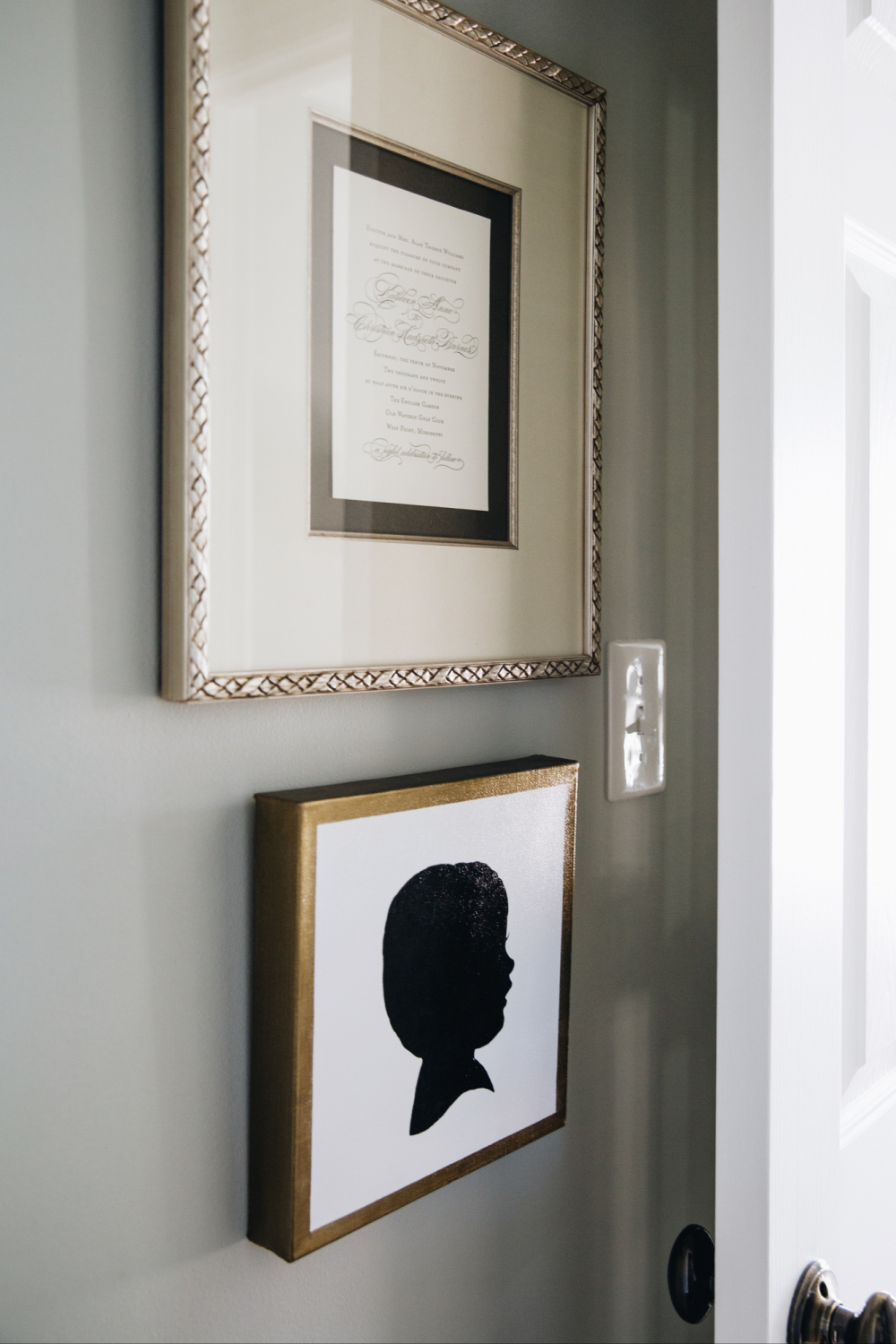 – finally hanging this precious silhouette –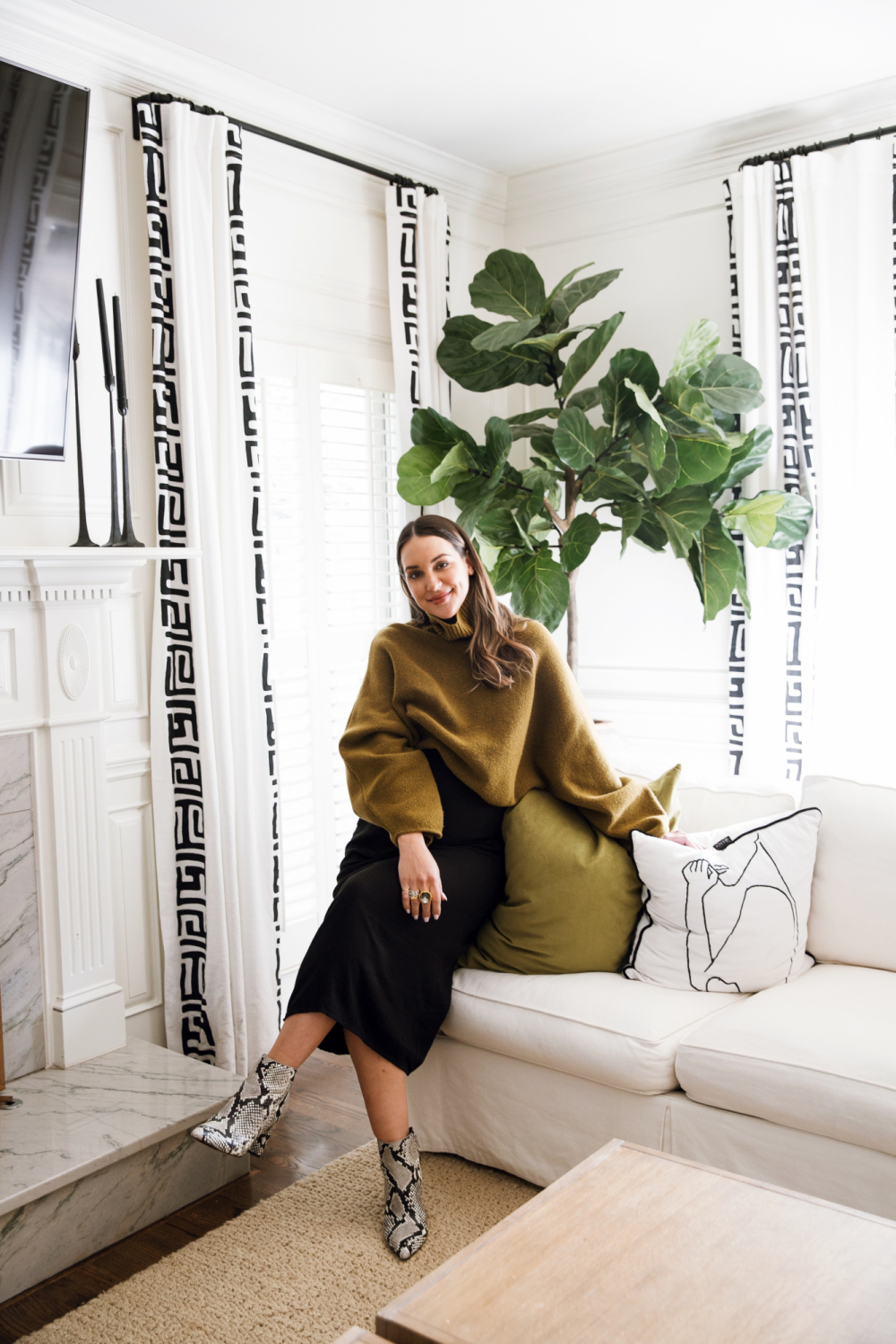 – felt cute after church, took a pic (similar outfit linked here) –
What a week! It has been a busy one, maybe too busy for a person this pregnant. This is the last week that I have this much on my social calendar before this baby comes, and it's probably for the best. I feel ambitious making plans but truthfully, I canget tired just looking at too many things on my calendar. I need a few nesting days to get the baby's closet and drawers organized (but the 0-3 month clothes have been washed – so that's something!).
One thing that has been really nice about having things on the calendar is that it has forced me to really get dressed, curl my hair, put on makeup and an outfit. It really is amazing what putting your best foot forward can do for your mood and confidence. It takes a little more effort to dress around this bump, but I'm grateful to see my reflection and say, "good for you."
We hosted our small group in our home this week and I made a coffee cake that is so easy and good. I made it a few times over Christmas break but was able to photograph it this time so I will be sharing that recipe very soon!
Would you guys want to hear about hospital bag packing this time around? Honestly, I've made my list based on this post I did when I was pregnant with Hudson. But I didn't know if an updated post was needed or not. Would love to hear any feedback!
Thanks so much for reading and hope you have a beautiful weekend – XO –