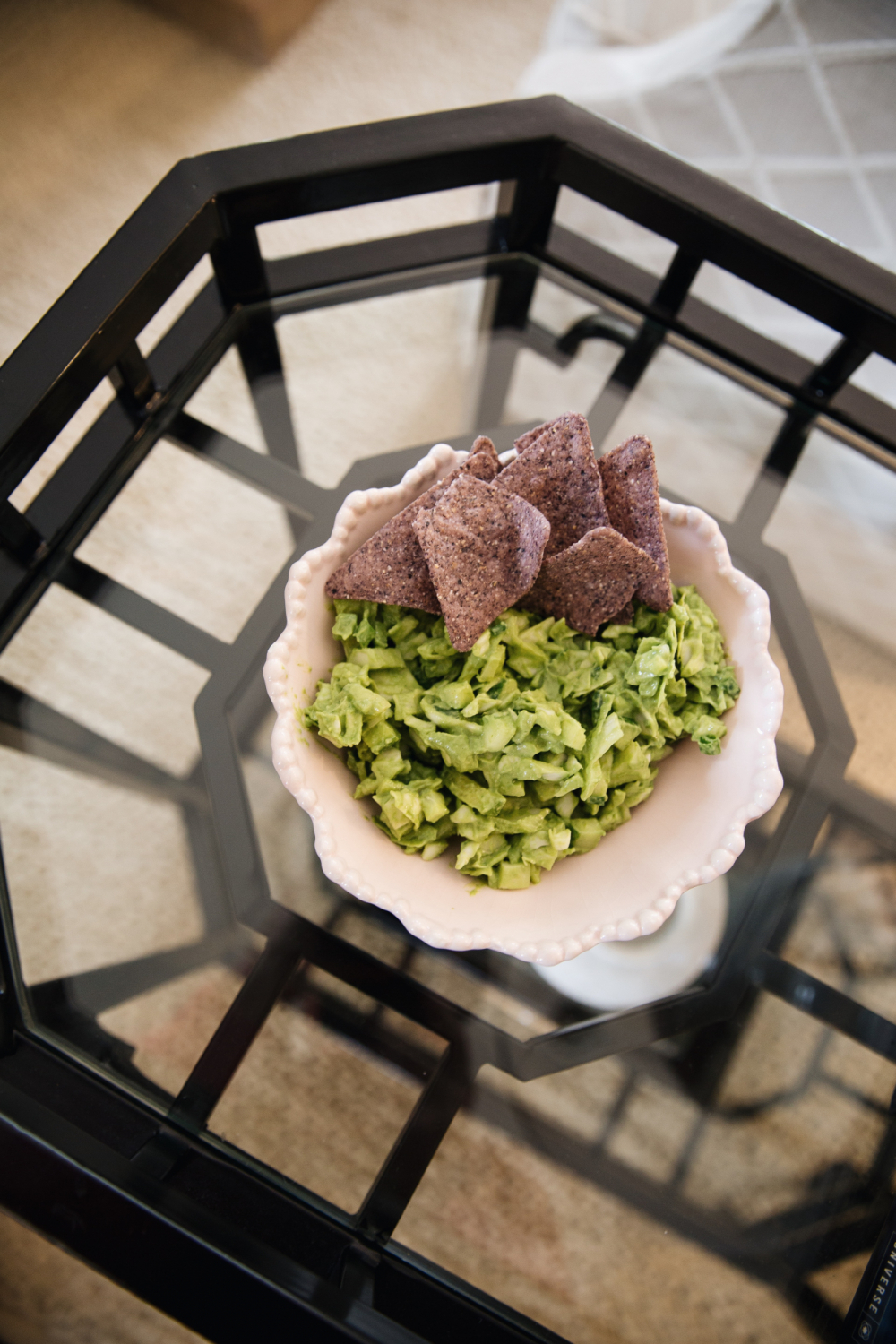 I saw this chopped cabbage salad all over tik tok and I HAD to see what the fuss what about.
And it's amazing. Seriously. Christian ate it, the babysitter ate it, I ate it for a week. You can also tweak it a few ways to make it your own, so we'll talk about that as well.
I have only made this recipe once and it makes a HUGE portion. So next time I will consider halving it. Just a thought! Scroll for recipe –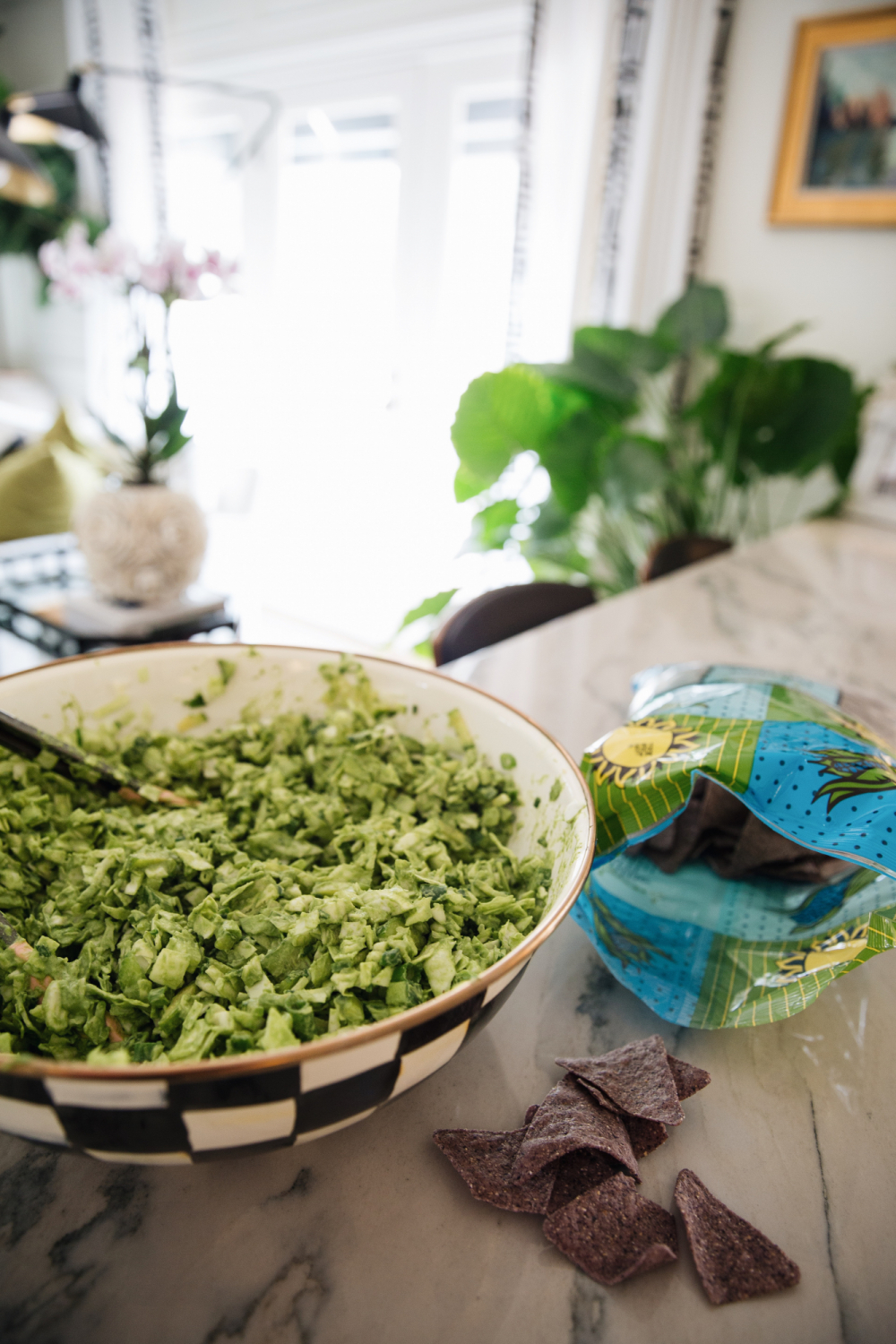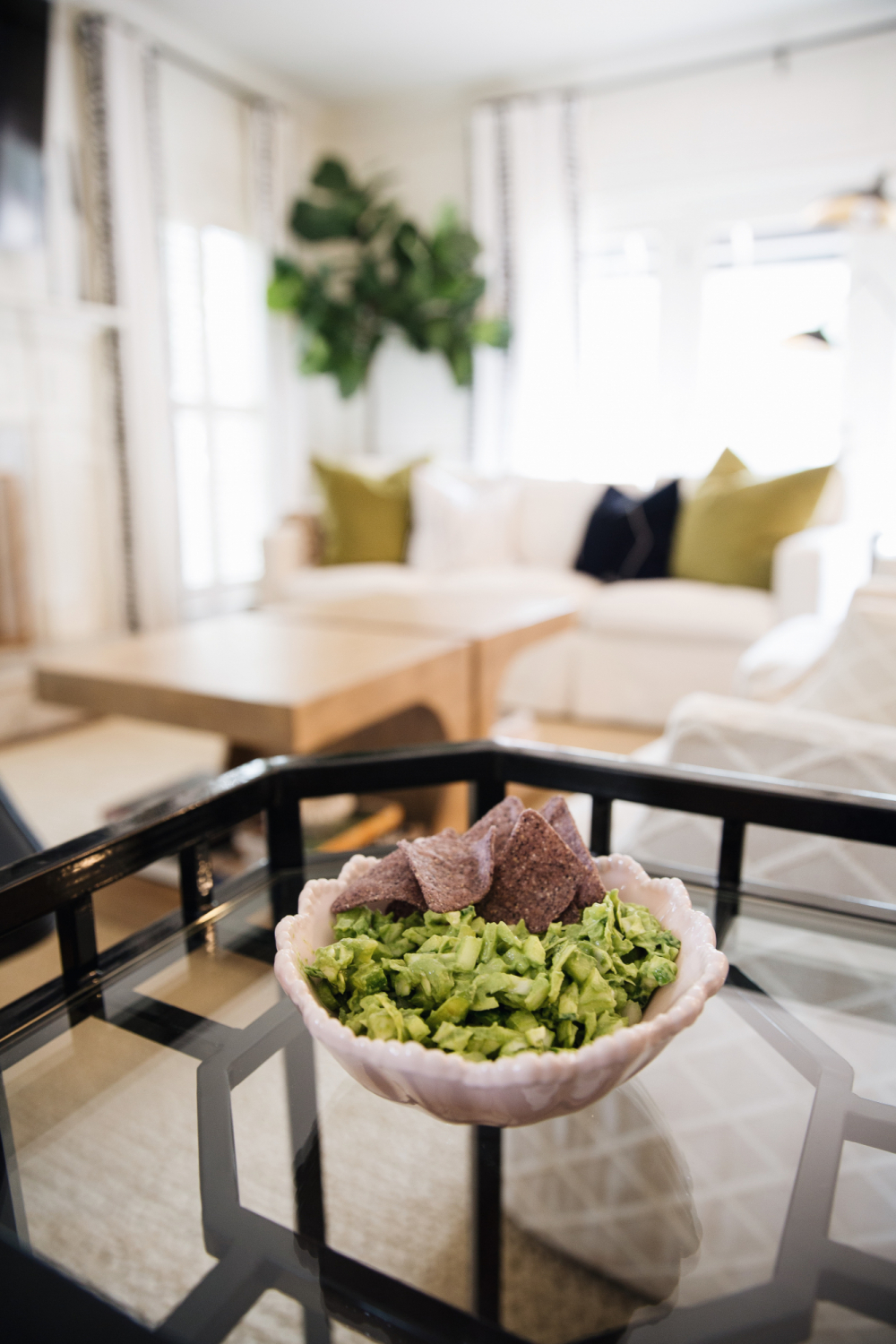 SALAD BASE:
one head cabbage, finely chopped
2-3 cucumbers, finely chopped
1/4 cup chives, diced
1 bundle green onions
DRESSING:
juice of 2 lemons
1/4 cup olive oil
2 TB rice vinegar
2 cloves garlic
1 shallot
1/3 cup chives
1/4 cup walnuts or cashews (I actually did 1/4 cup of both!)
1 cup fresh basil leaves
1 cup fresh spinach
1/3 cup nutritional yeast
1 tsp salt
Optional: 1 avocado (I used this), 1-2 fresh jalapeños
DIRECTIONS:
It's a lot of chopping – but I promise it's worth it!
Blend all dressing ingredients in a blender until smooth and delicious. Taste and season additionally as preferred.
The original recipe shows the creator eating it with blue corn tortilla chips (as pictured), but I've also put it on top of a toasted low-carb tortilla that had refried beans spread on it. Top with the salad and it's like a quick and easy tostada.
If you try this – let me know what you think! Thanks so much for reading and you can find more of my favorite recipes under "home –> food & drink." XO –