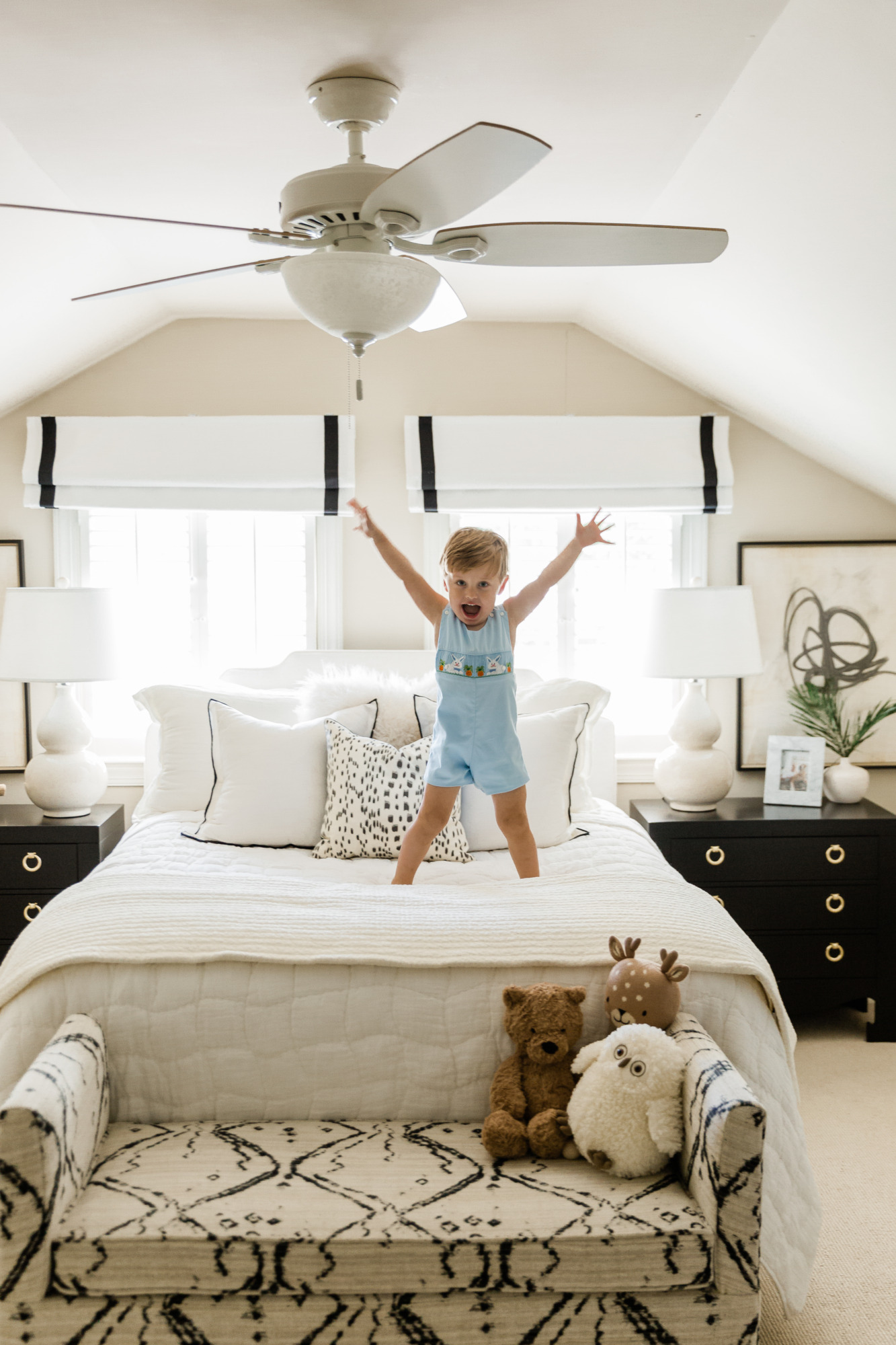 I have been working on this sweet room bit by bit over the past year or so. Knowing that when Theo arrived Hudson would move to his "big boy room," and Theo would move into the nursery. And now we have all made the transition and it really does feel like his special space.
Because he doesn't have an opinion about his room yet, I tried to make it feel like a nice bedroom rather than a traditional "kid's room." We have a lot of out-of-state family, so I wanted to be able to offer two guest rooms at times if necessary.
I thought once we had Hudson's bookshelves, tent and stuffed animals in here that it would feel like his space and it definitely does. The only other thing I've considered changing is the fan, but this room is a converted attic space so it does need that circulation. The fan works well, so for now it stays!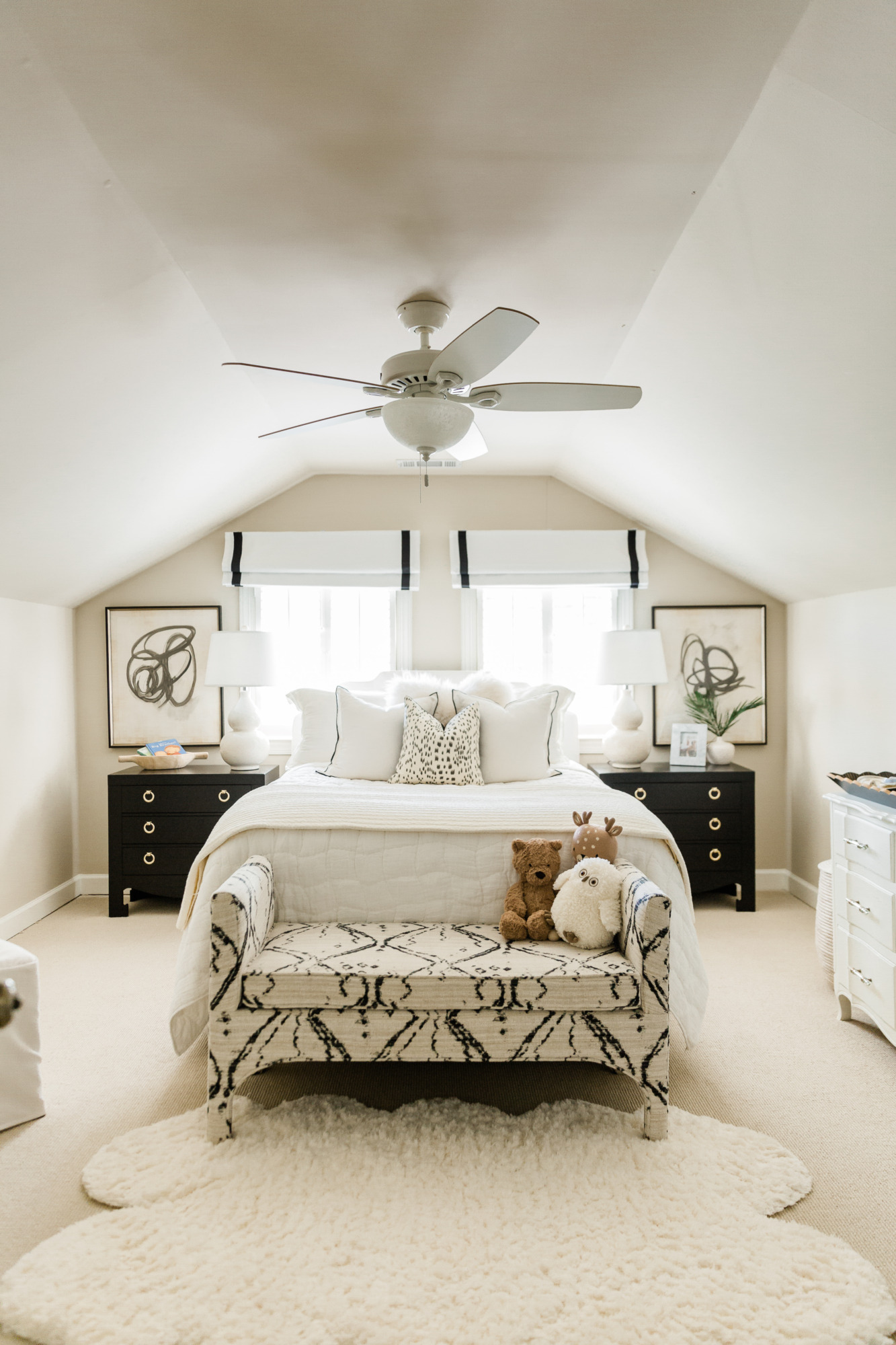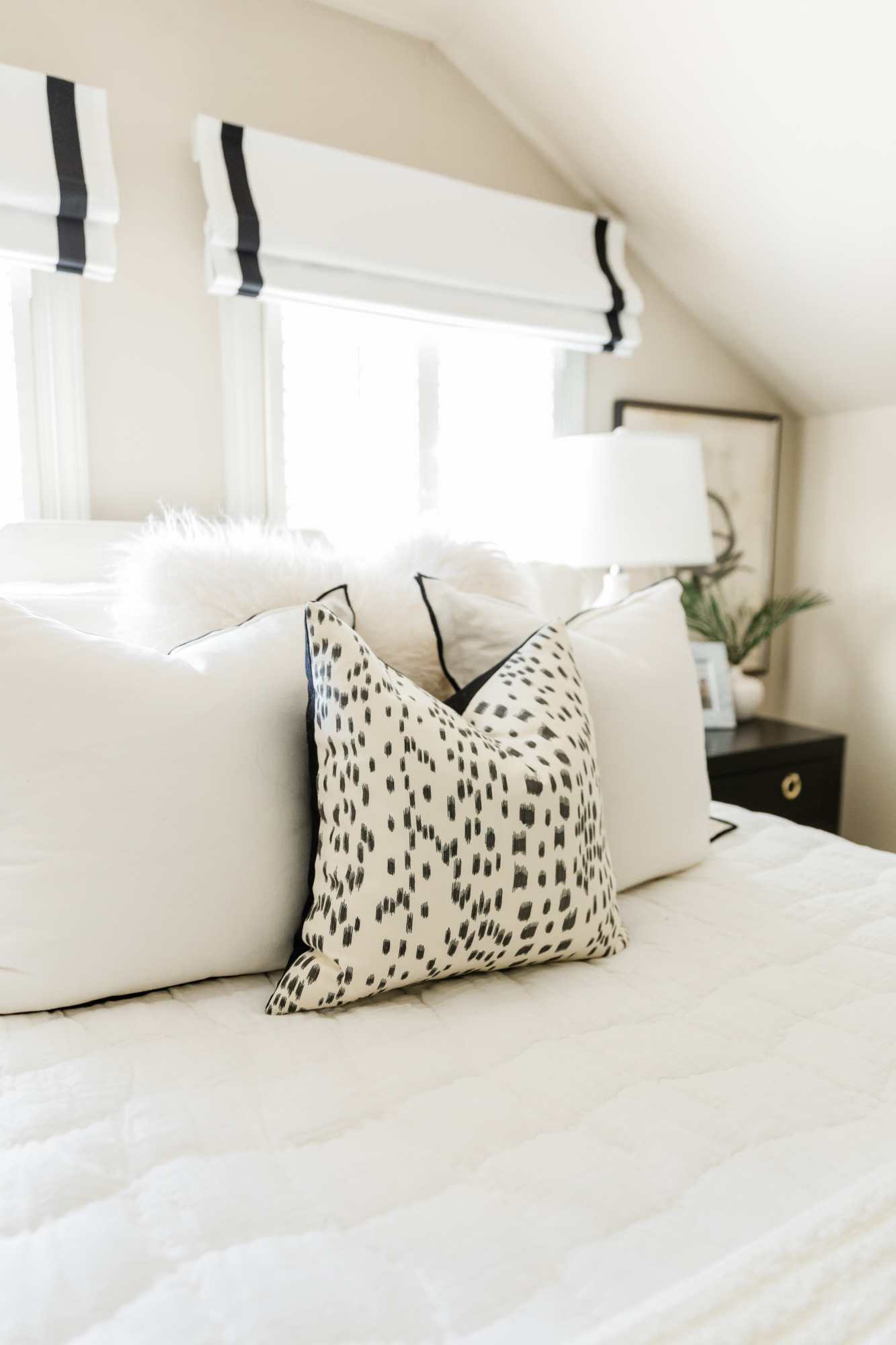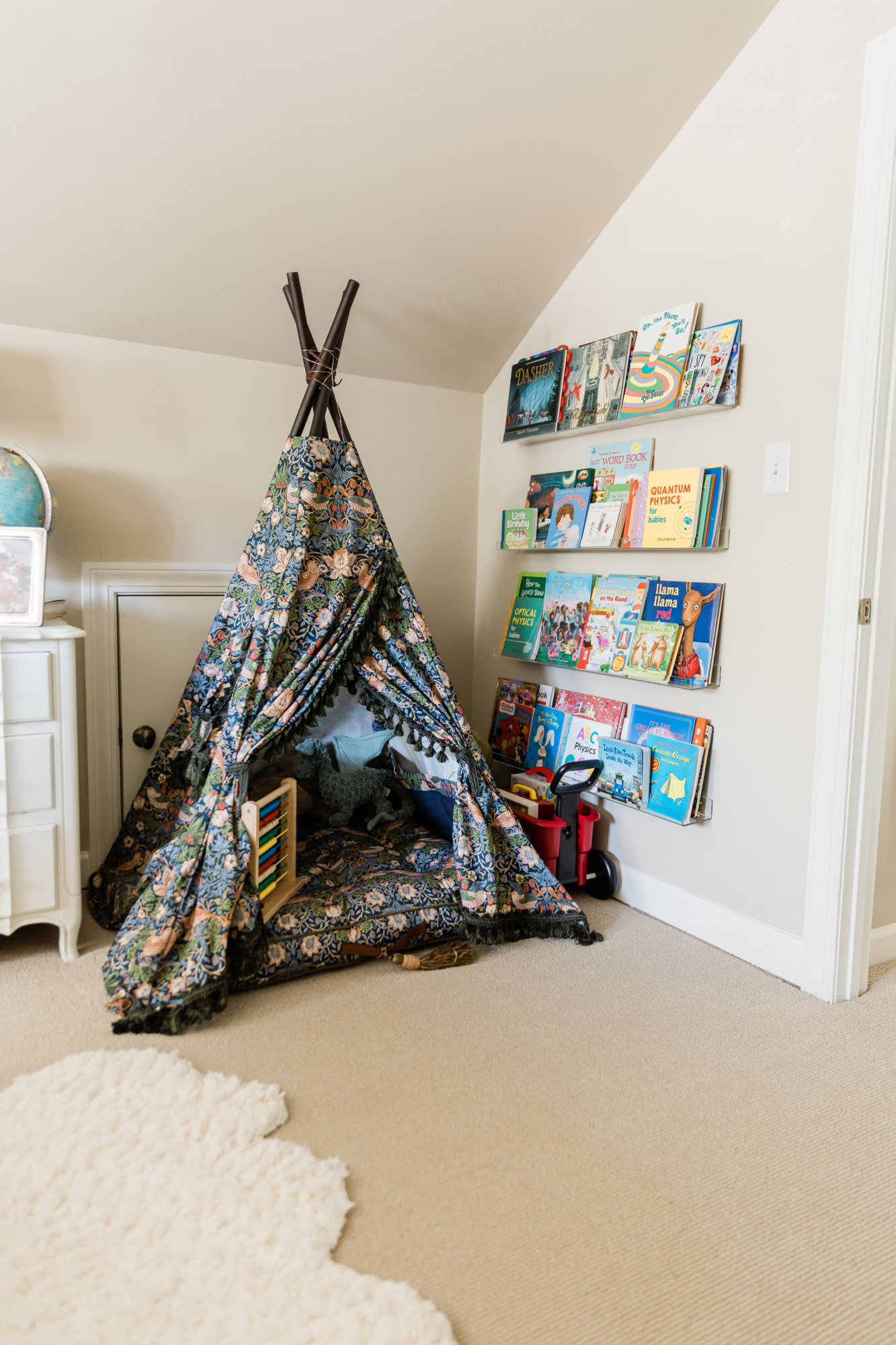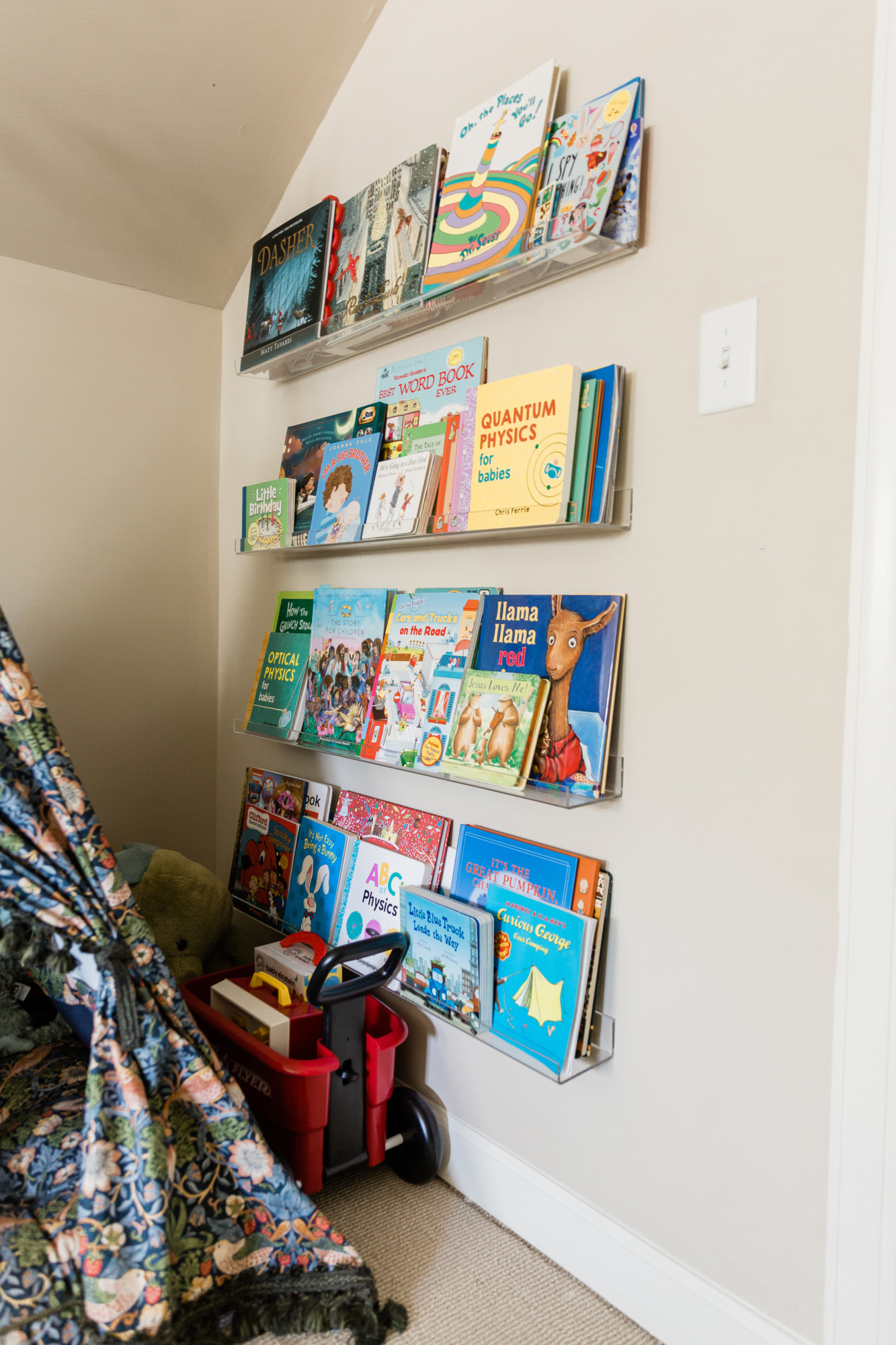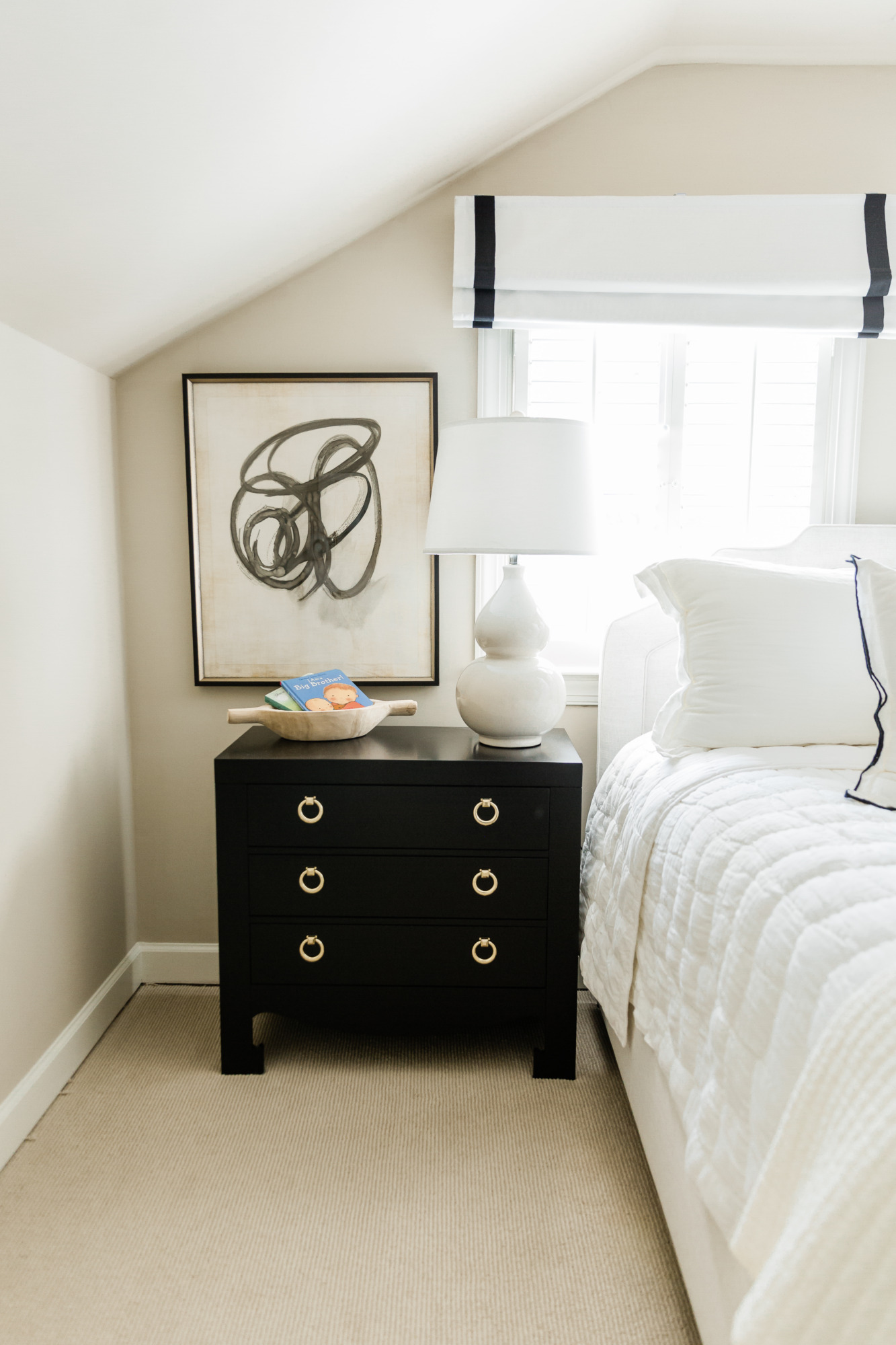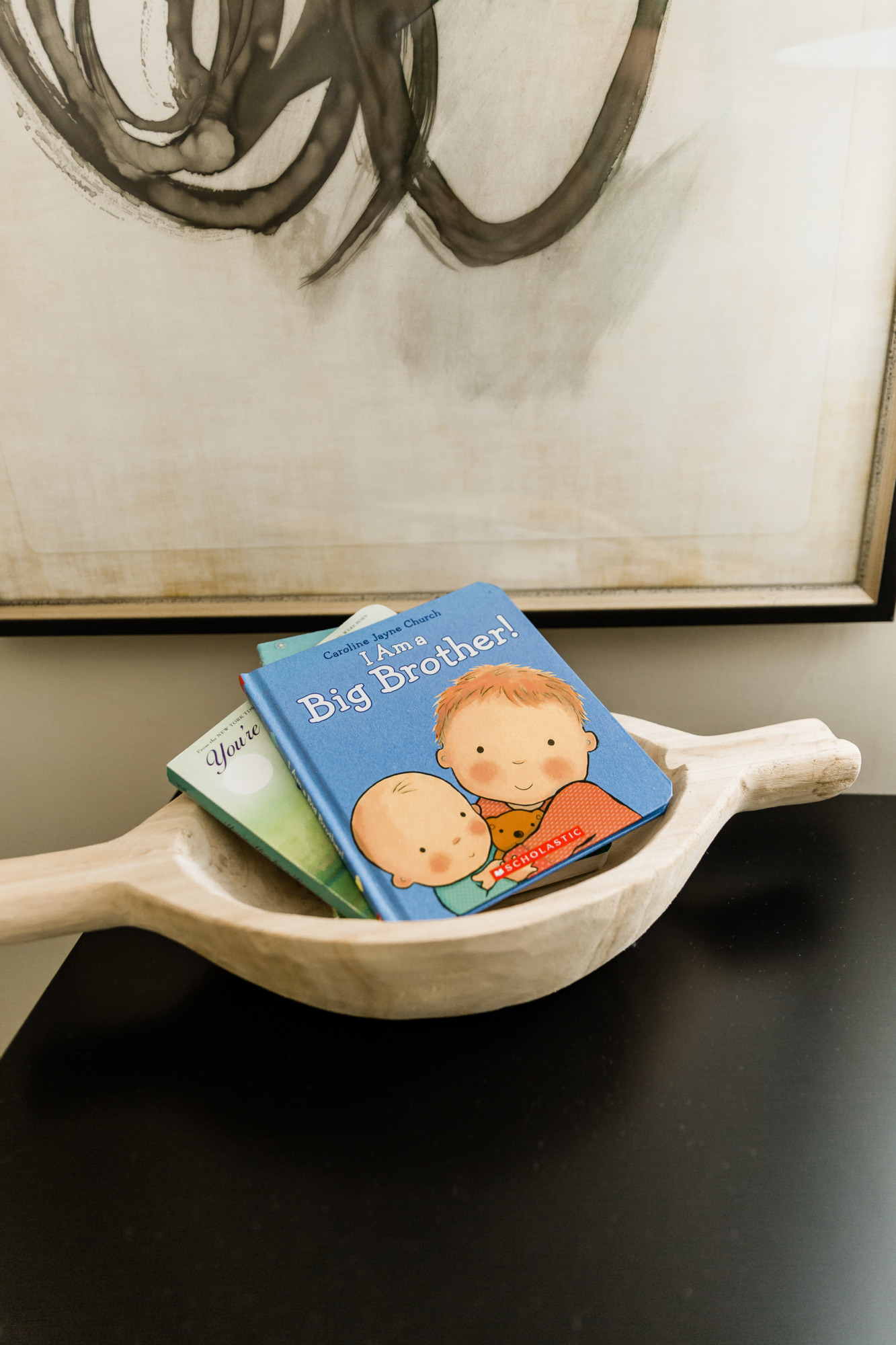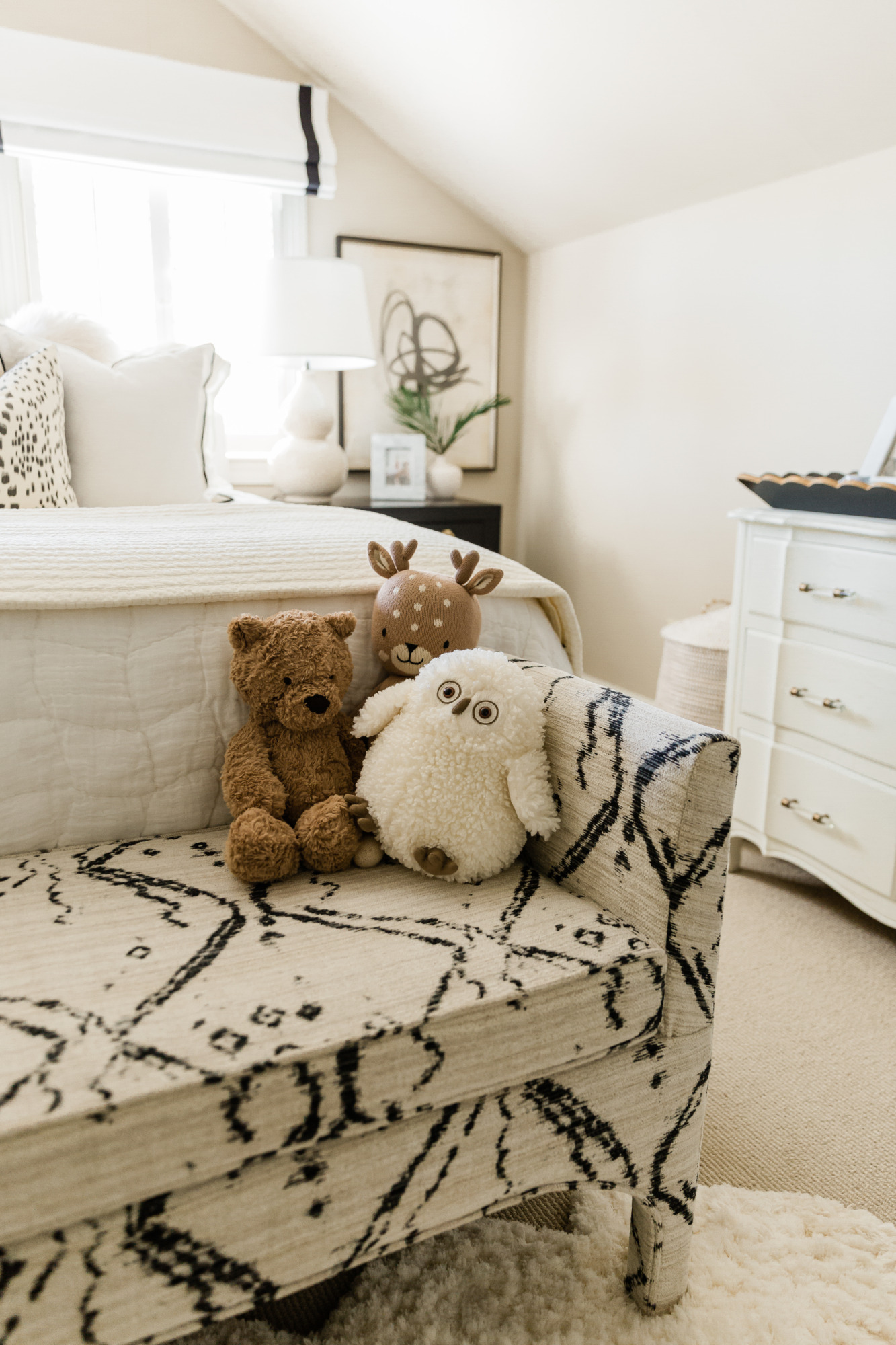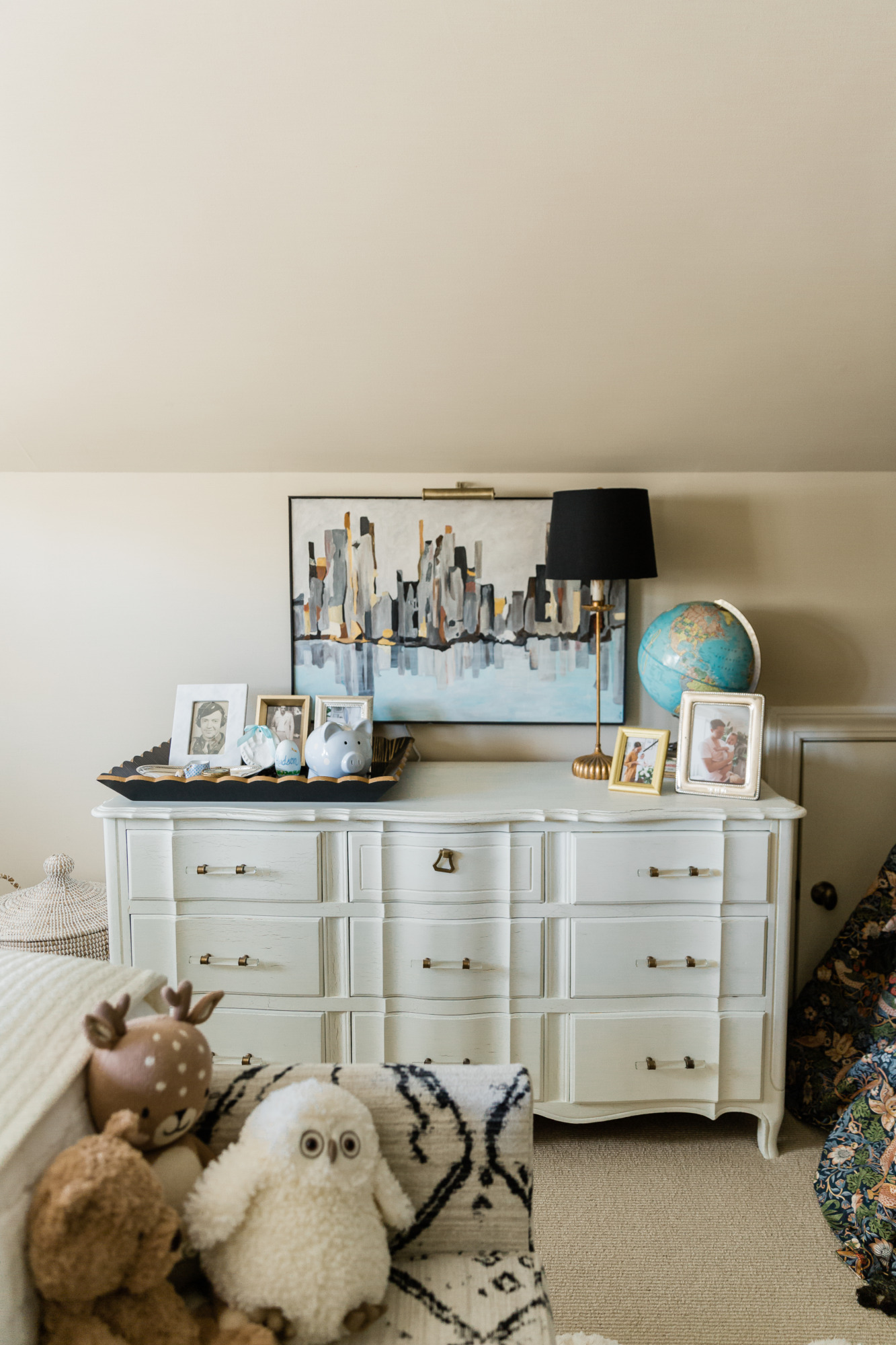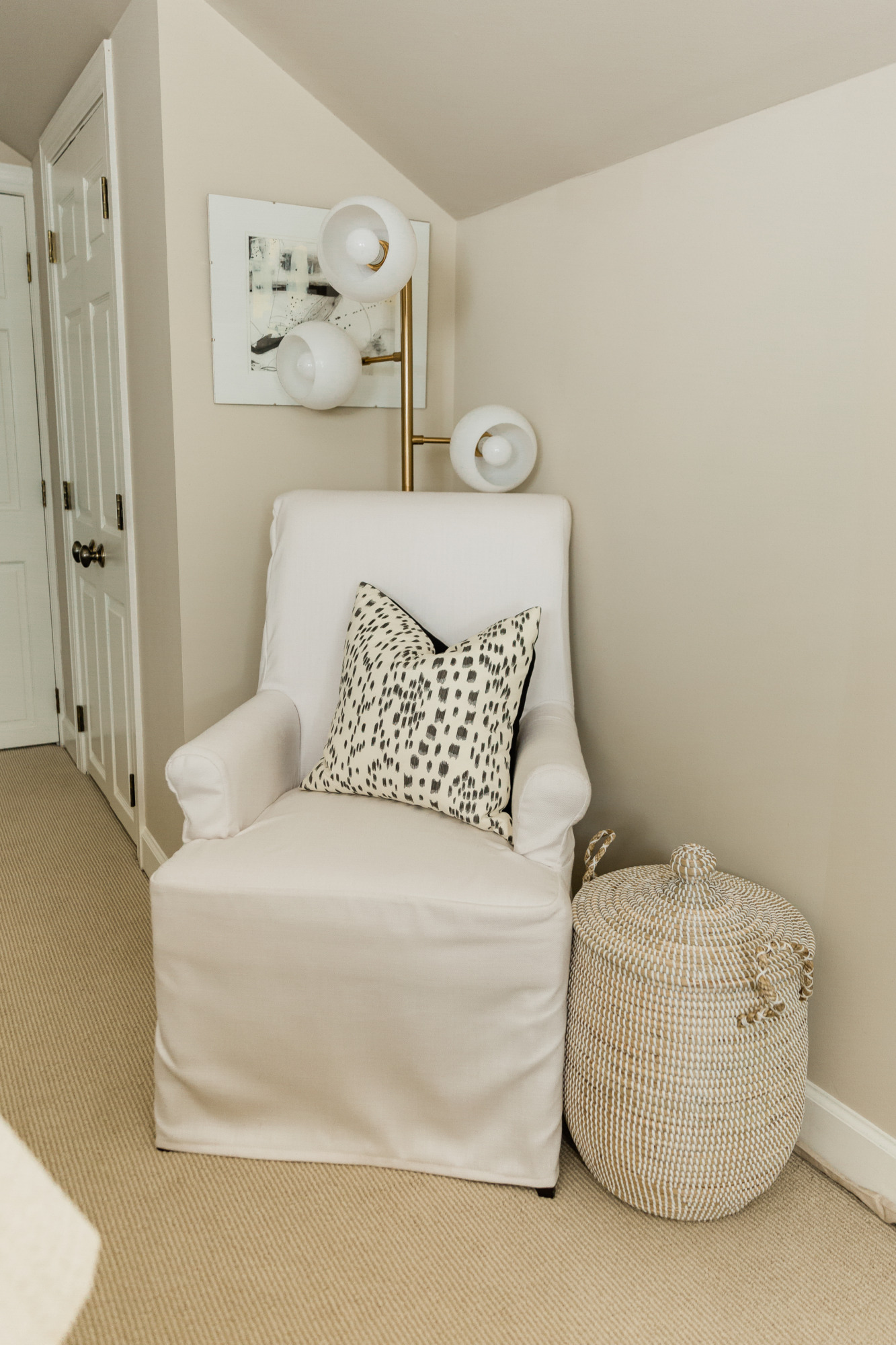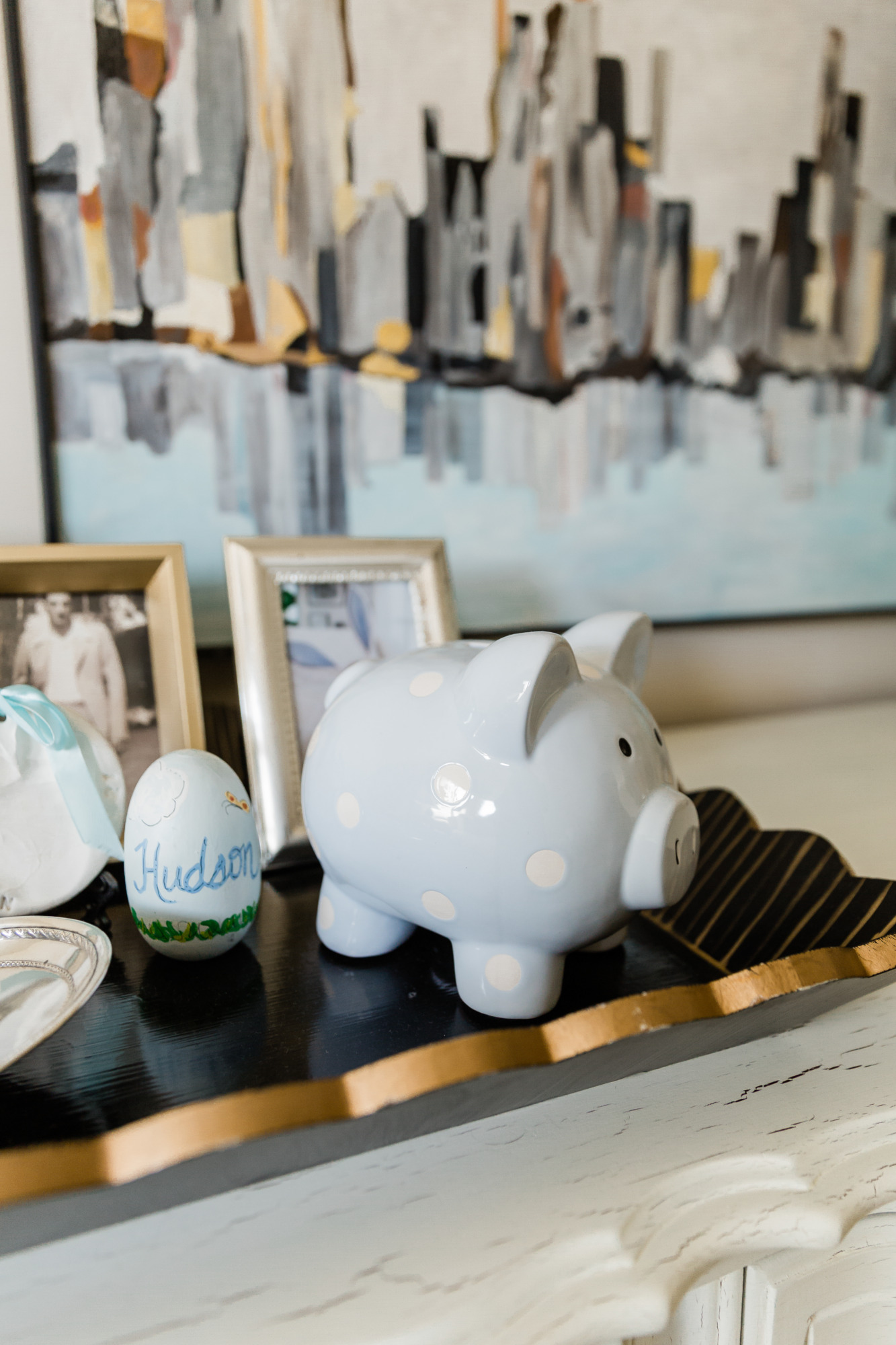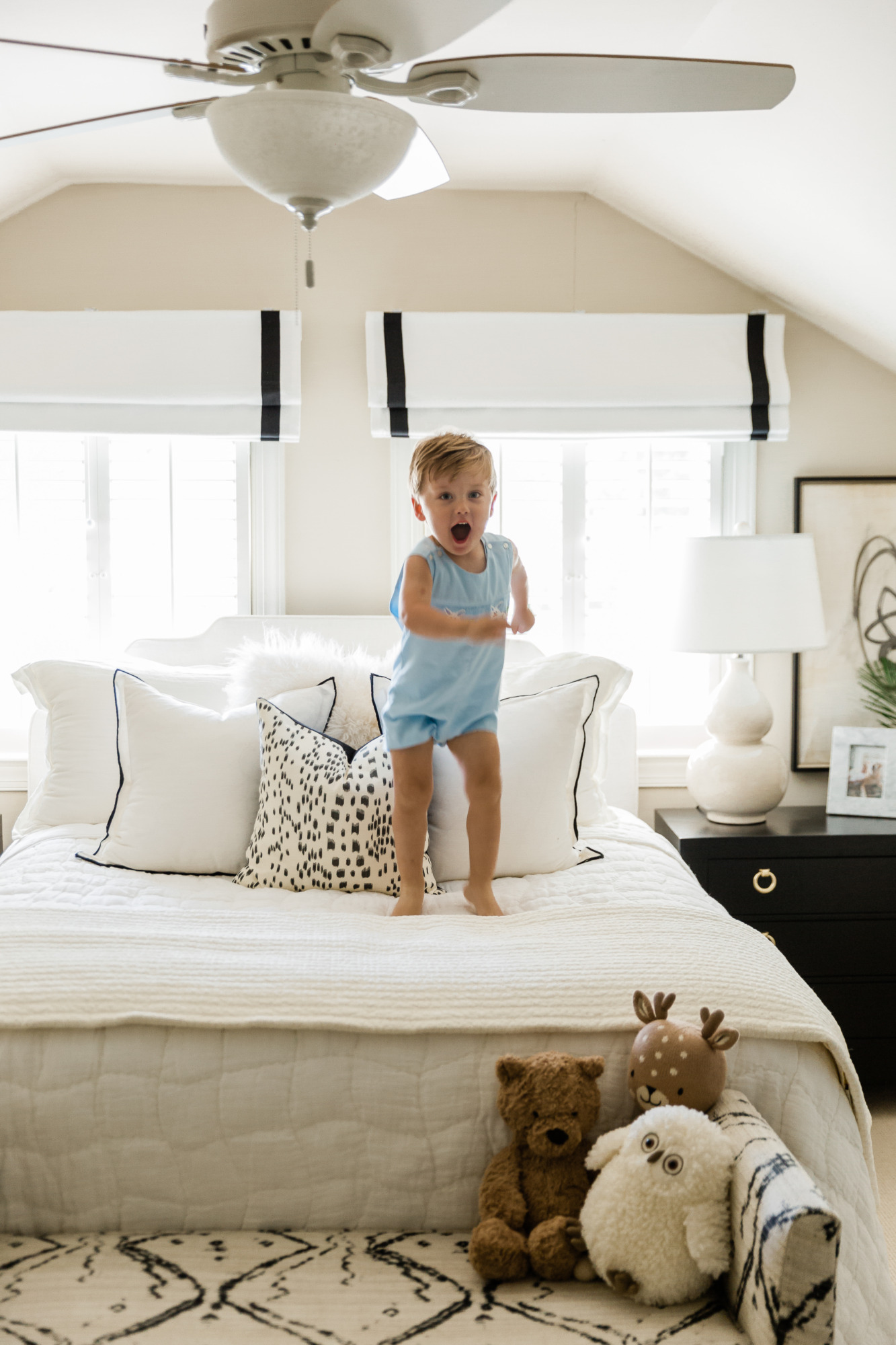 photos by Allie Murray
bed | comforter | bench | black dressers | lamps | circle art | roman shades | spotted pillows | slipcovered chair | floor lamp | floor baskets | black and gold lamp | tent | cushion | acrylic shelves | sheepskin
You can find more blog post home tour content in the "home tour" category of this site. I've shared room by room as they've become complete!
Thanks so much for reading – XO –