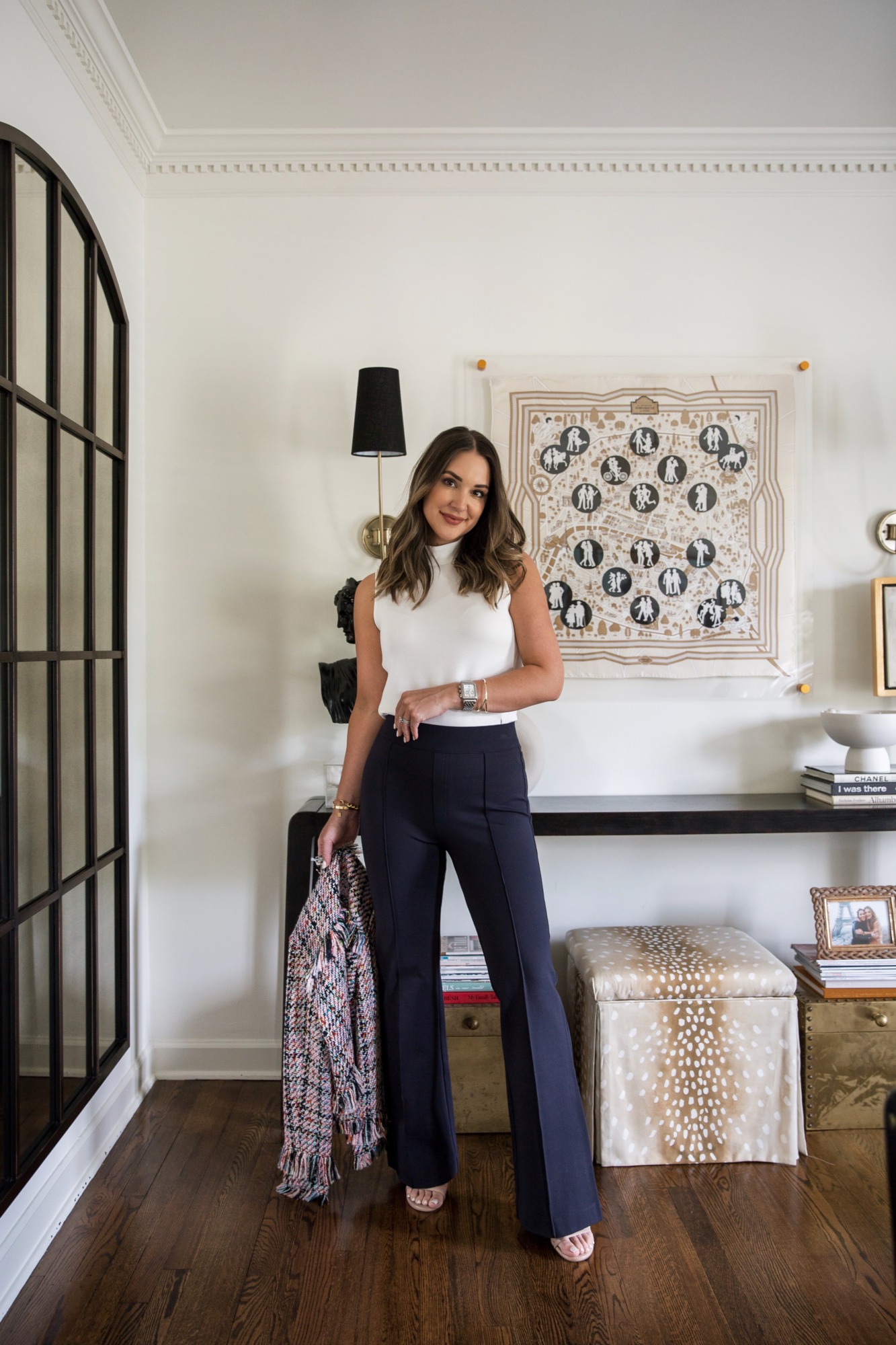 – these navy flare pants prove Spanx literally does it all –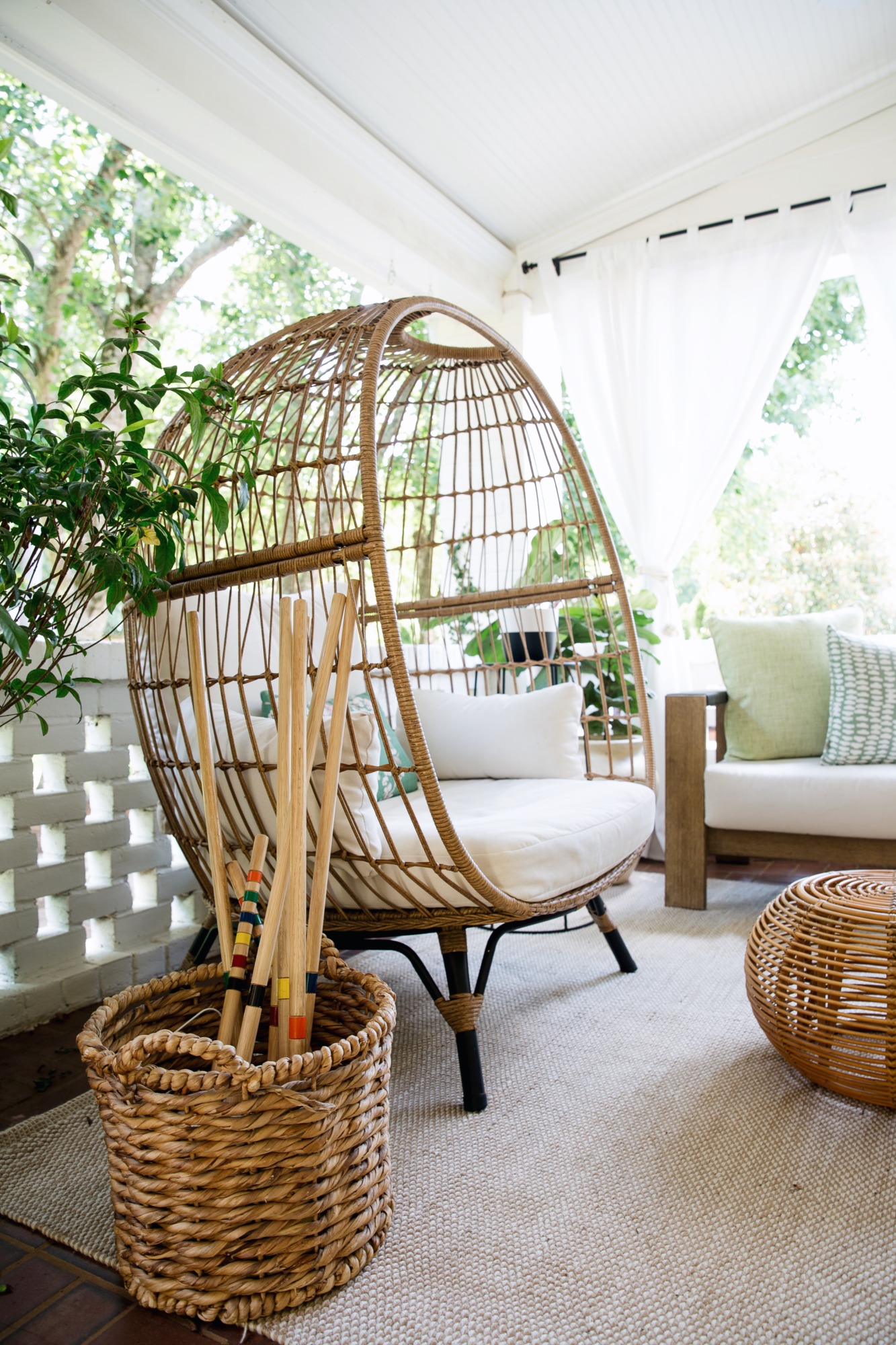 – leaving out the croquet set because Hudson had a big time –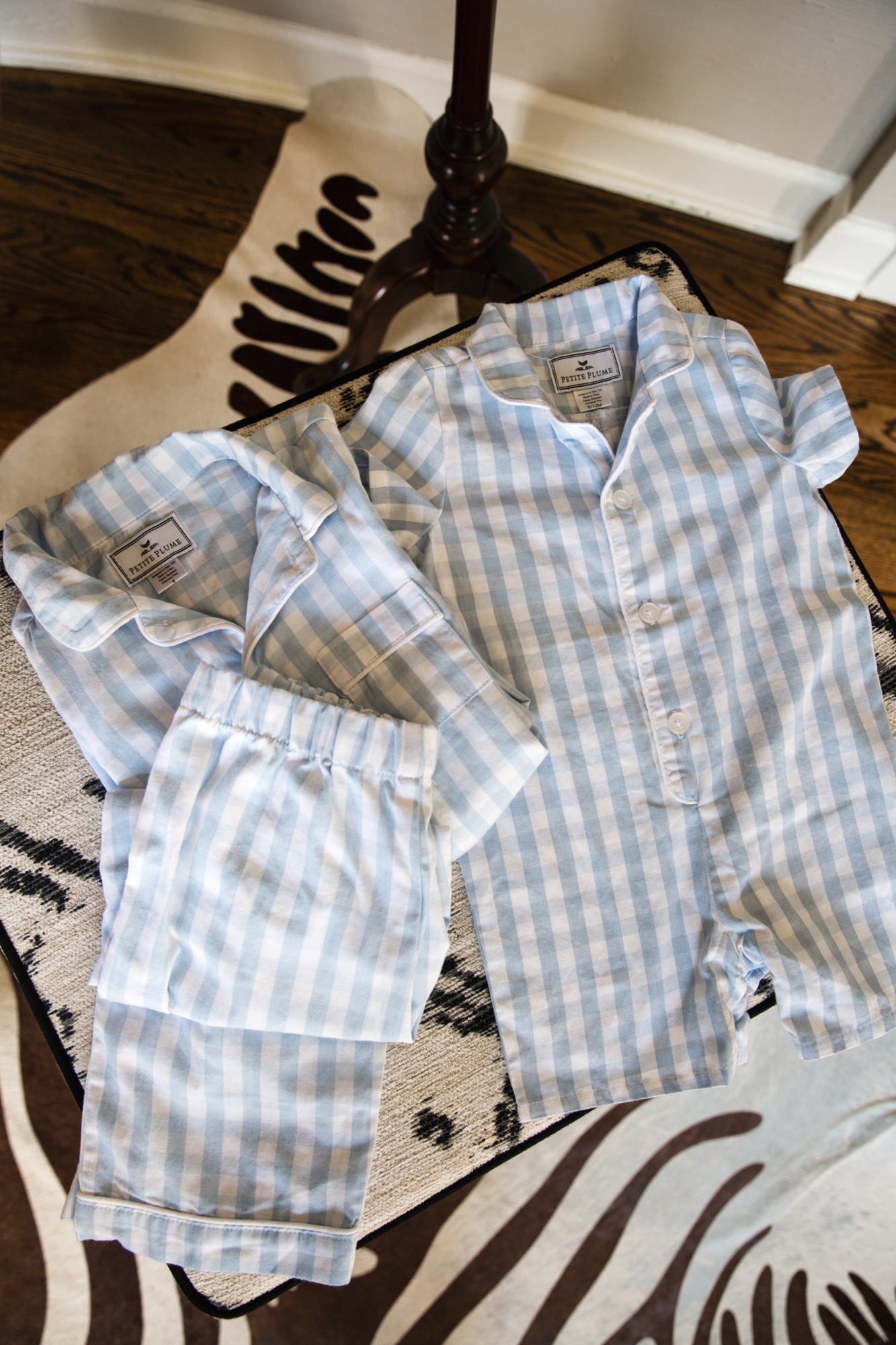 – the sweetest matching pajamas from Tuckernuck –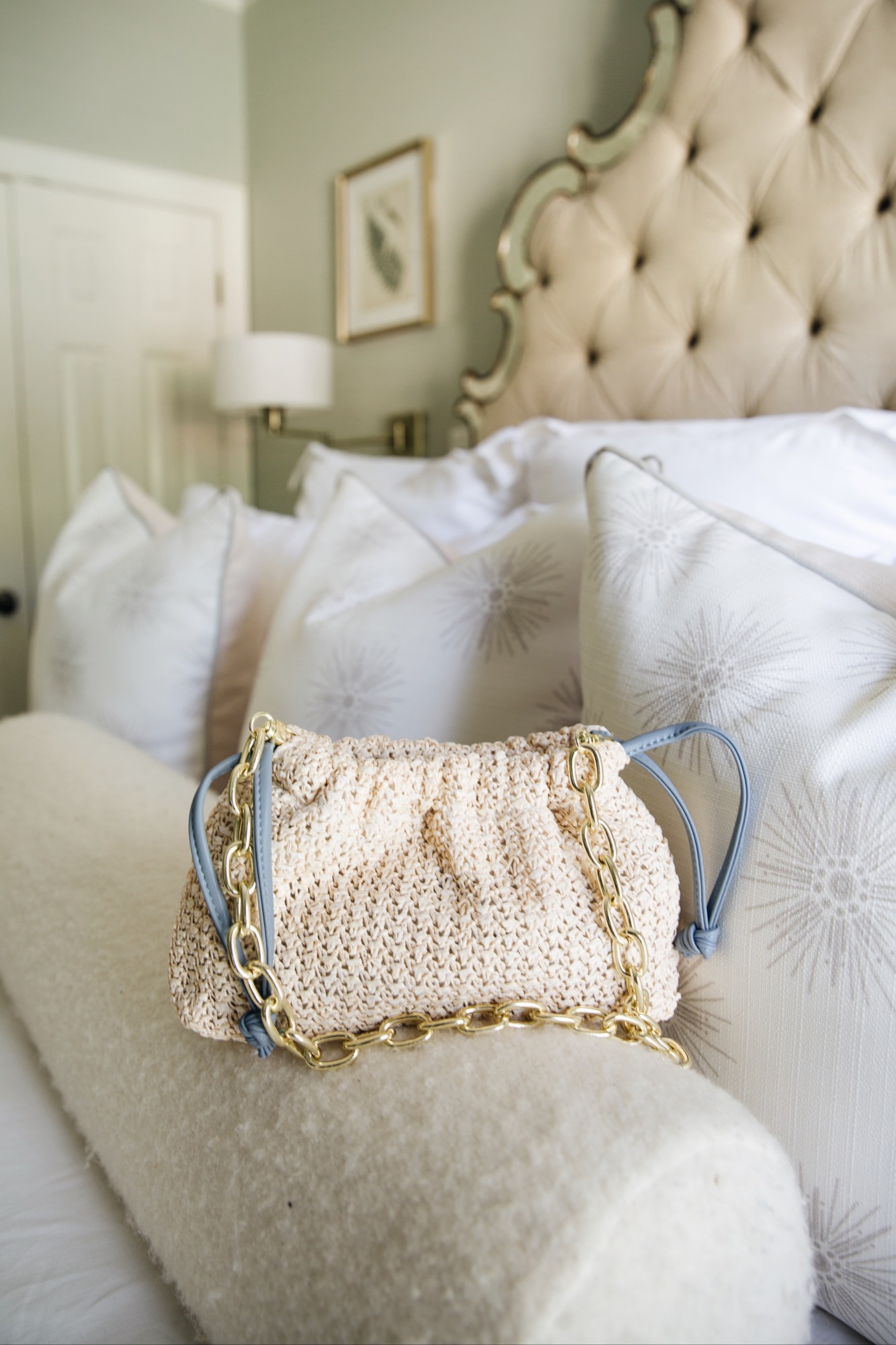 – a summer clutch bag from Jules Kae that will go with everything –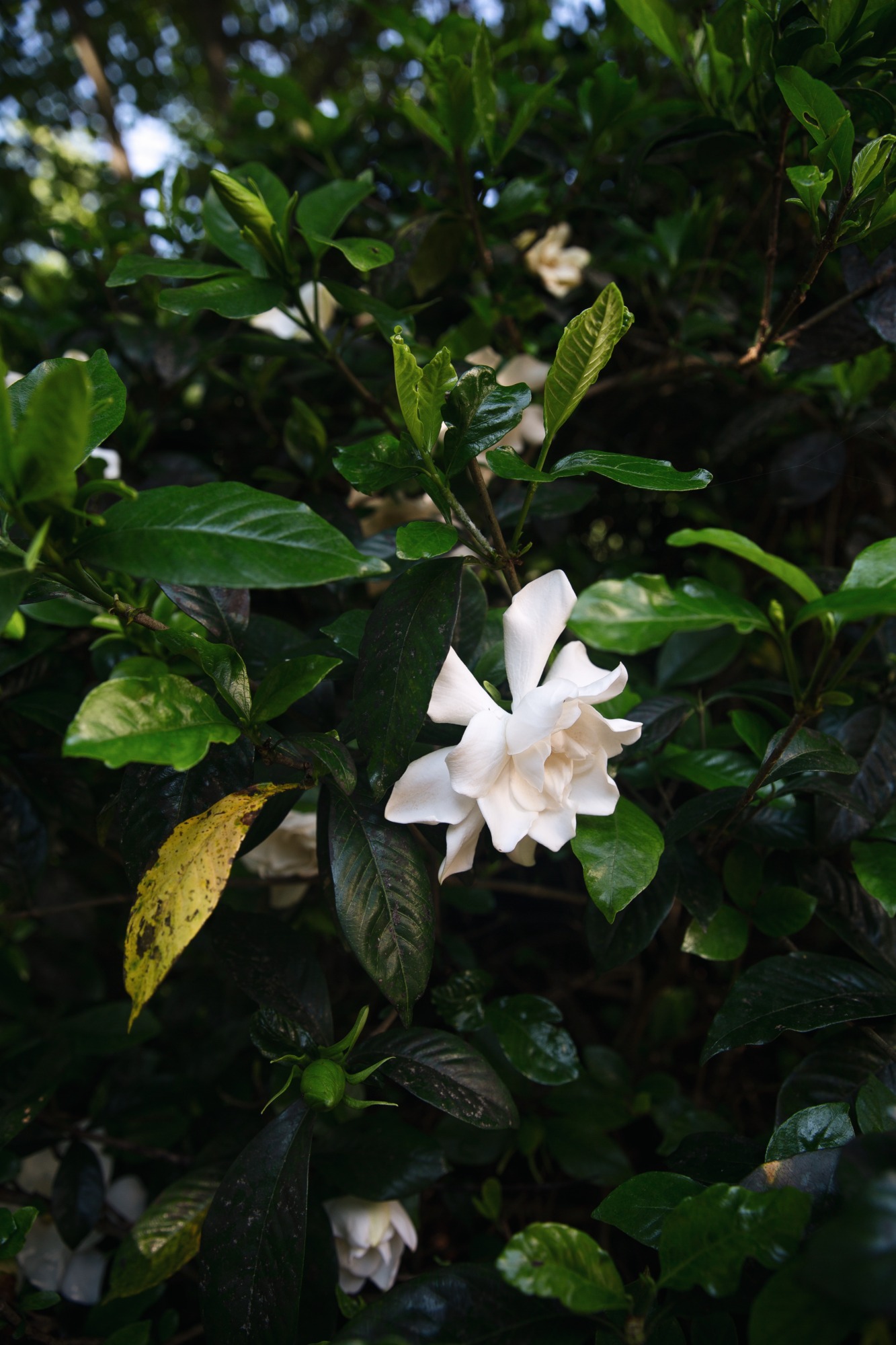 – gardenias blooming off of our patio –
Happy Friday! I can't believe we have entered into June, the real, real start of summer. We are spending more and more time outside. And I'm extremely grateful for three ceiling fans on our covered patio. A necessity in Georgia!
Hudson has been talking nonstop about the beach. He asks us how many days until we are going to "get in da car and go to da beesh?" every day. And every morning he thinks it's THE DAY. His excitement is so adorable. It makes me want to plan as many trips to the pool and/or beach as possible!
I have been trying to work full-time while being on solo duty with Theo the past two weeks. Some days are easier than others, but it's still been a serious juggle. I didn't realize that nearly every sitter I know is also living it up for summer and unavailable… so that's been trickier than expected. It tests my patience, but I do try to remind myself what doesn't get done isn't going to be an emergency. This isn't life or death so relax… when you can at least.
Being a mom while also trying to keep a hold on the interests, relationships and career that I still love so much has brought me some of my highest highs and absolutely my lowest lows. But I constantly remind myself that everything is temporary. Every age, every stage, every scenario – it's all temporary. Don't hold on to anything too tightly!
I hope all of you have a beautiful weekend and stay cool. Thank you so much for reading – XO –