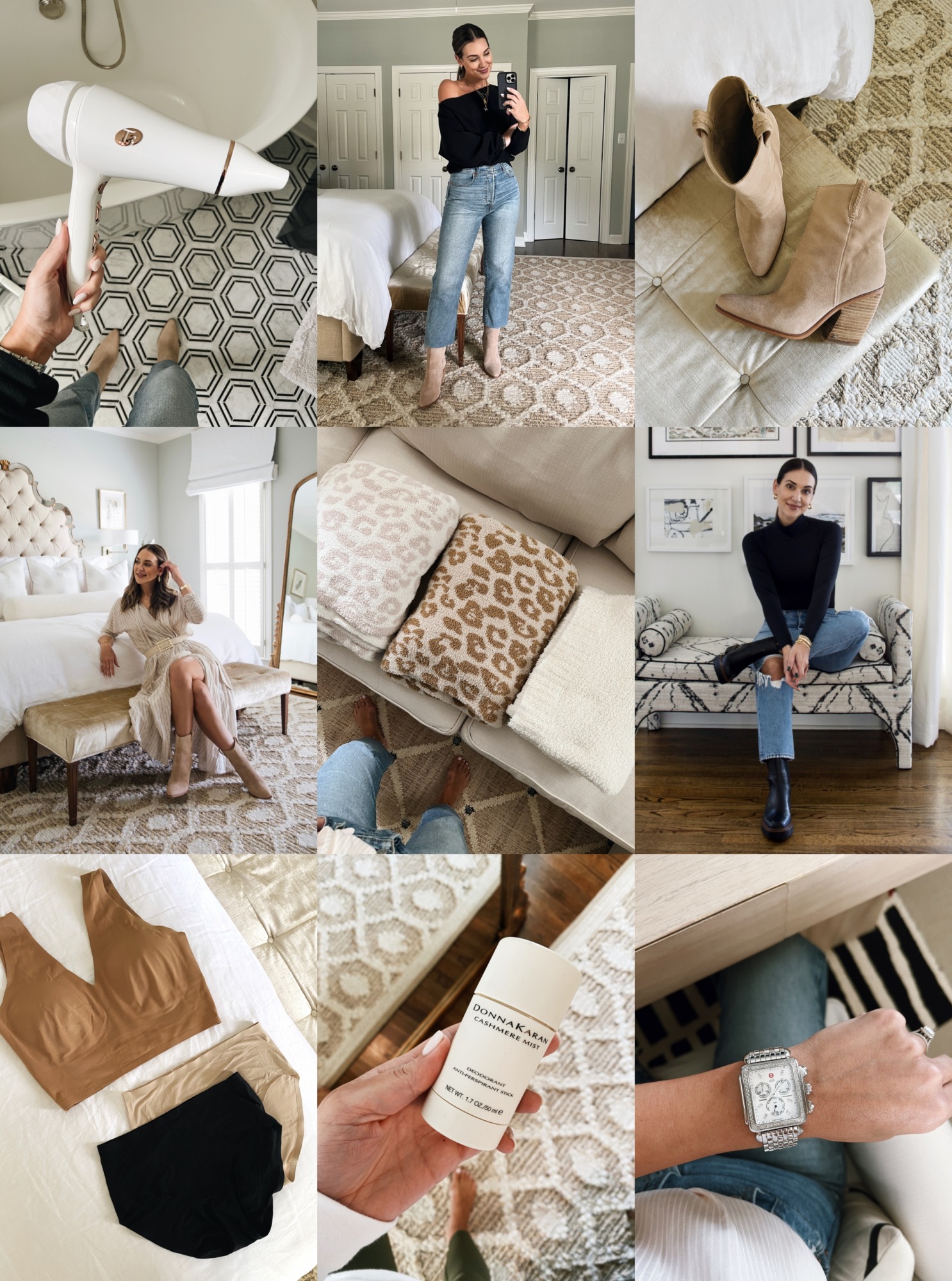 Last year I shared some of the items I already own and love that are included in this year's #NSale. They're products I've already taken on a trial run and still love them. Because today is the first day of the public sale where everyone can now shop, I wanted to do the same this year, including some new items!
You can see my full round-up of the pieces I love from this year and why in this post.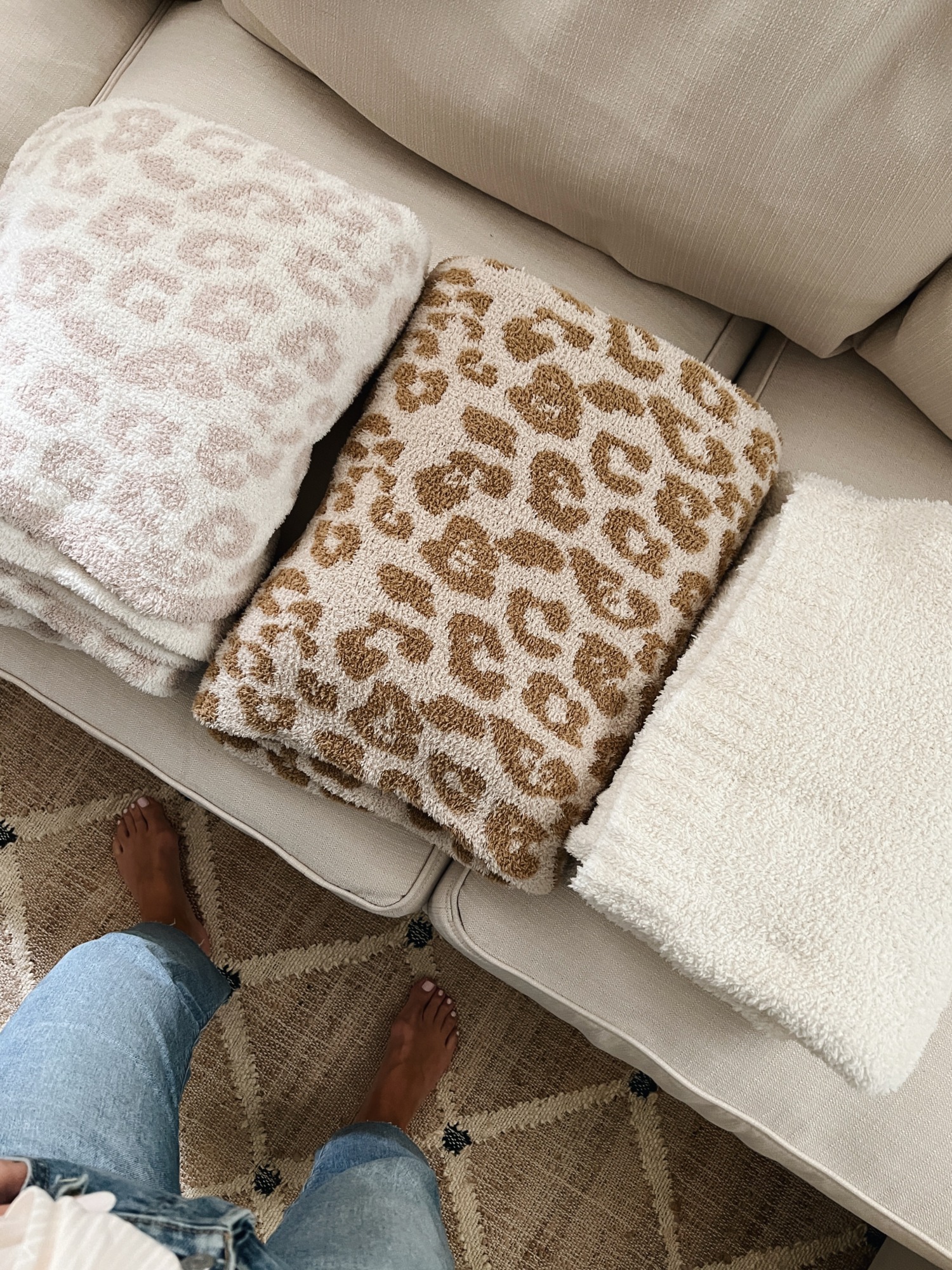 Leopard Blanket $180 $119.90 | Cream Blanket $147 $97.90
There's a reason people go nuts over these blankets. They are SO cozy. We started with one. Now everyone has their own, true story. The best.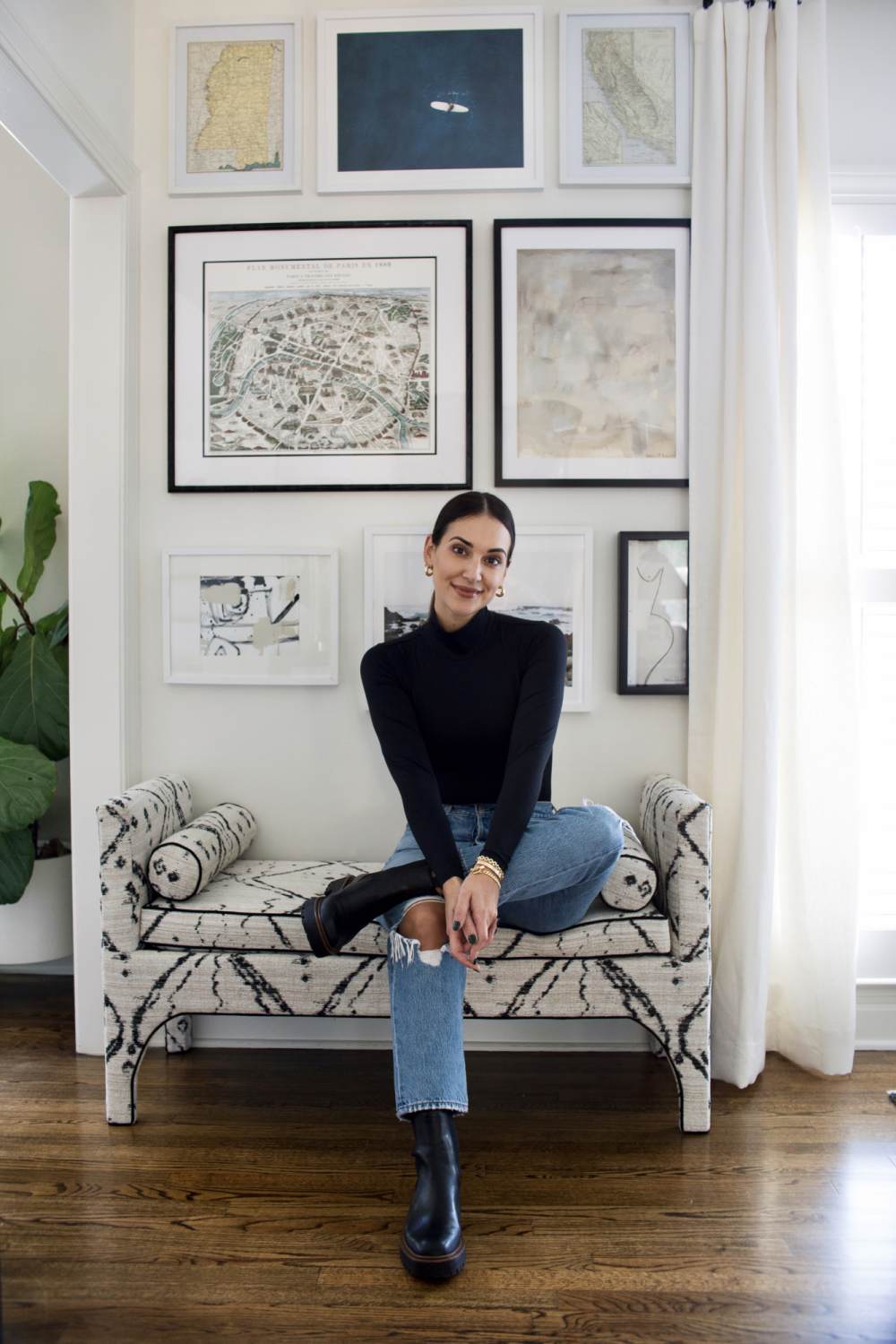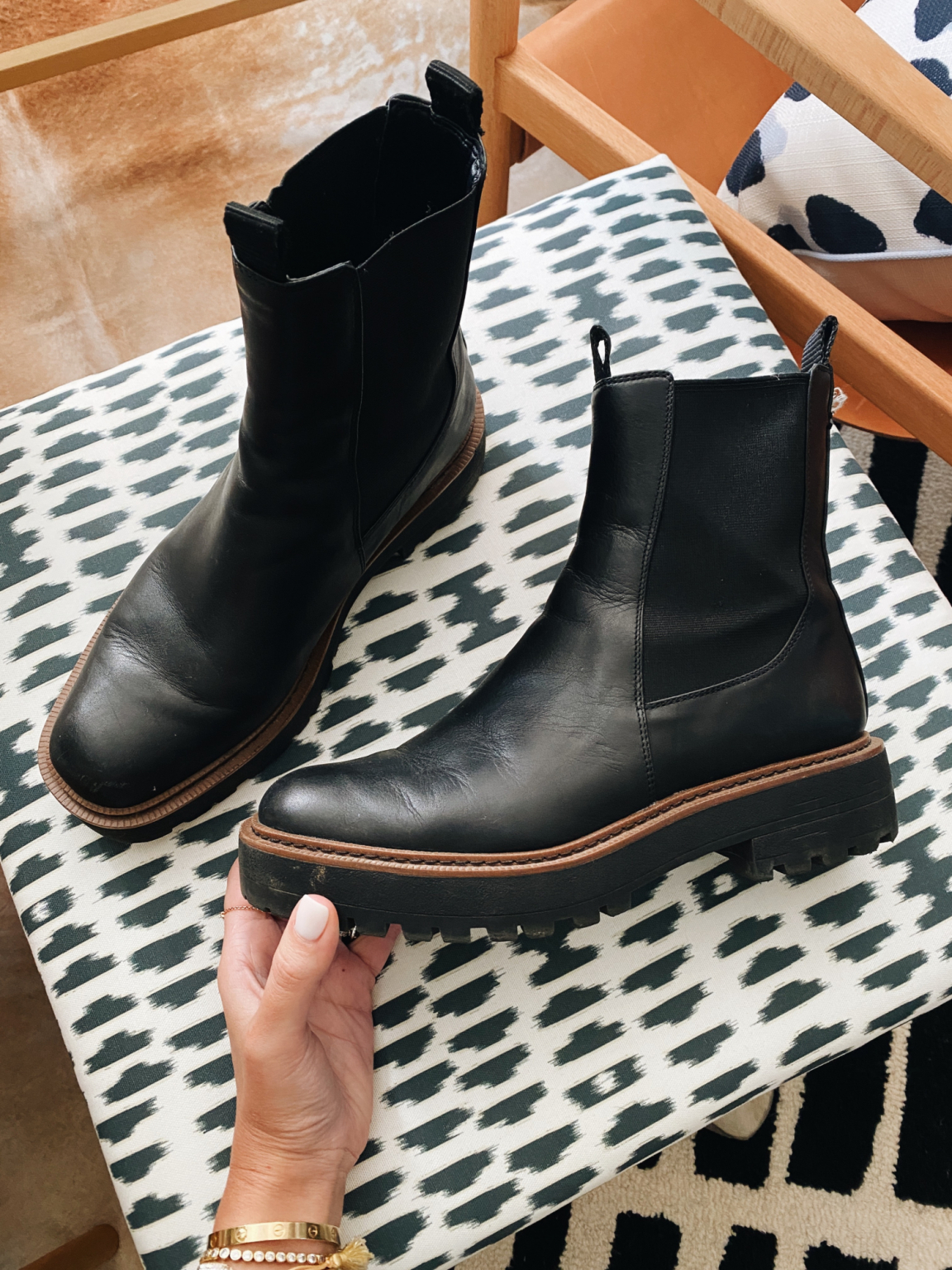 Waterproof Moto Boot $99.95 $69.90
As I'm typing this, I'm just now realizing these must be a new dupe version of the pair that I own (pictured above). But wow, they look wildly close!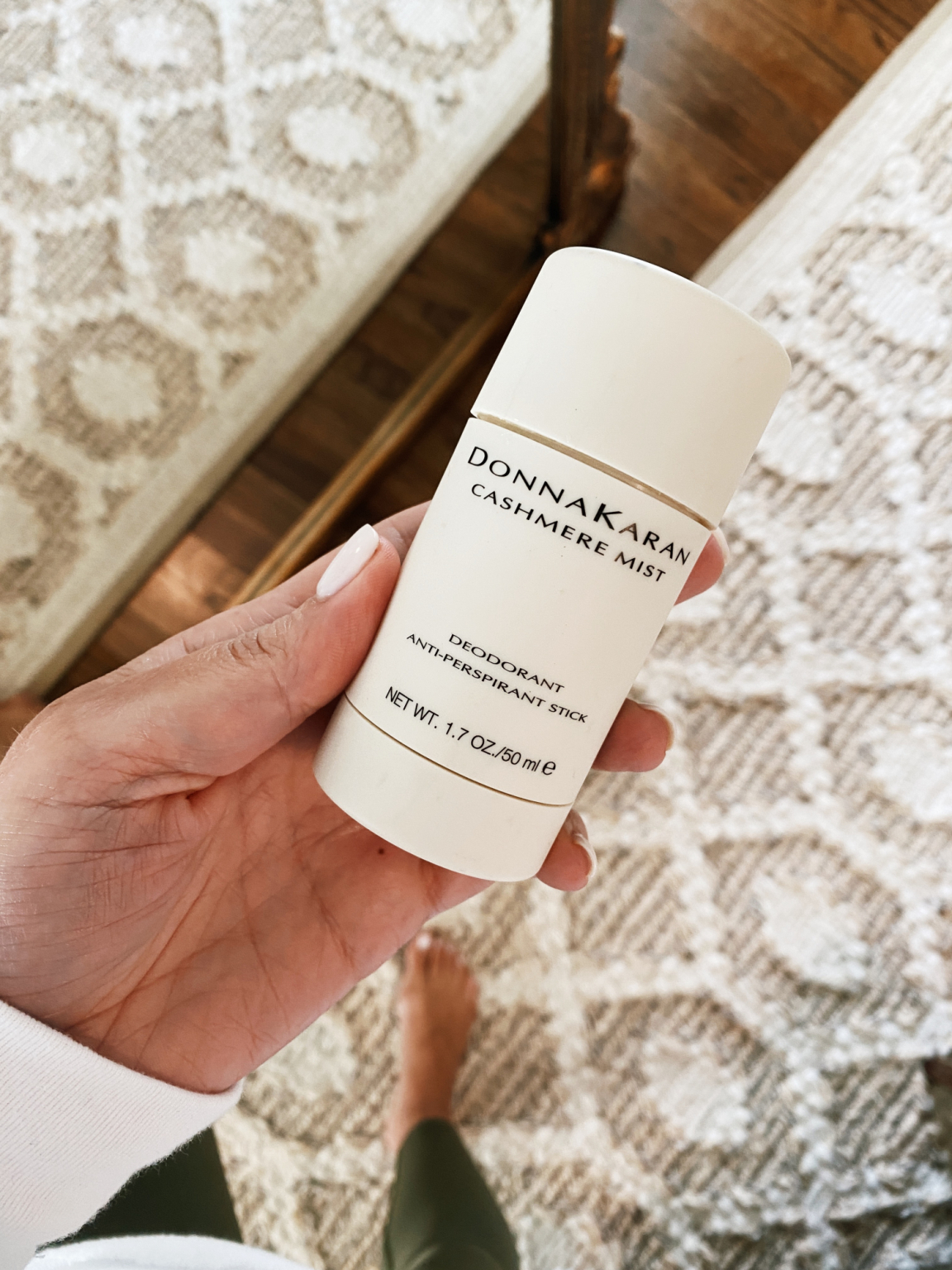 Cashmere Mist Deoderant $90 $69 (for three)
I buy this every single year because it is my tried and true. Feels amazing, works, smells great. It's A++++.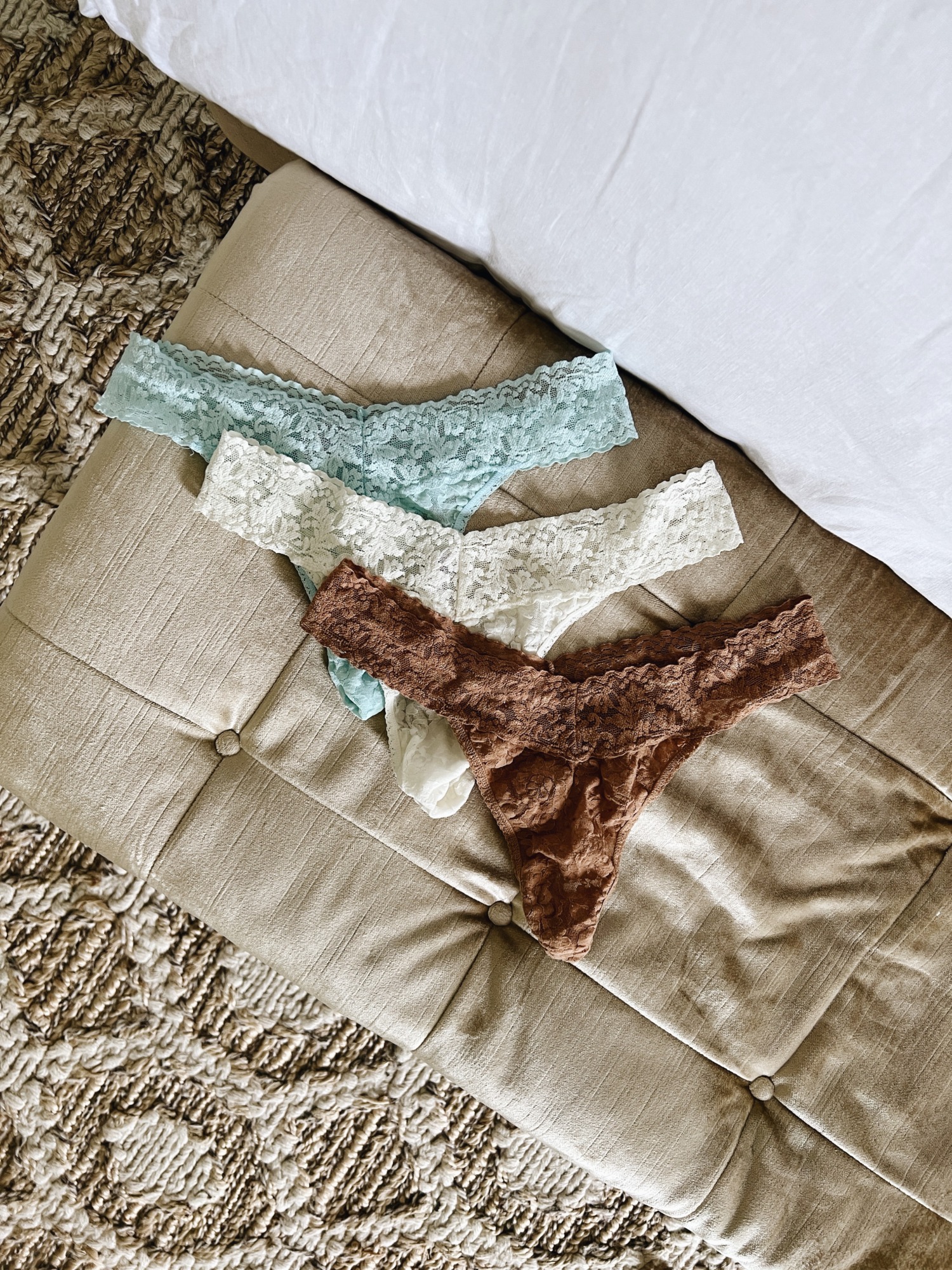 Hanky Pankies $22 $16.90
I've lost count of how many of these I own. I've been wearing this brand for 15 years and they remain some of the most comfortable underwear I own.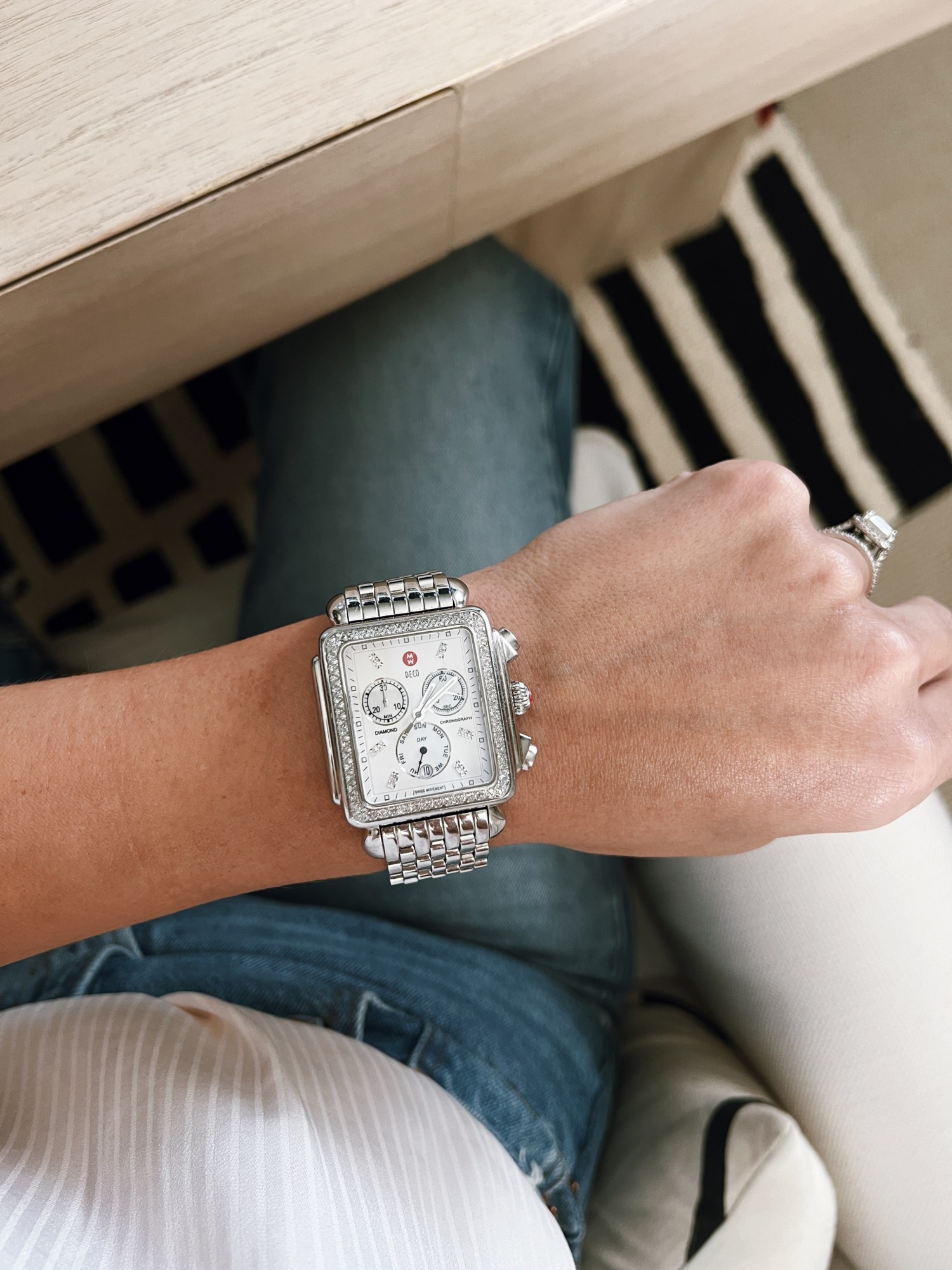 Michele Watches – I love this one and this one 
I have had my Michele watch for over six years and still love it so much. It's beautiful, you can swap out the watch straps and during this sale you can save 1k on a diamond watch. That's incredible!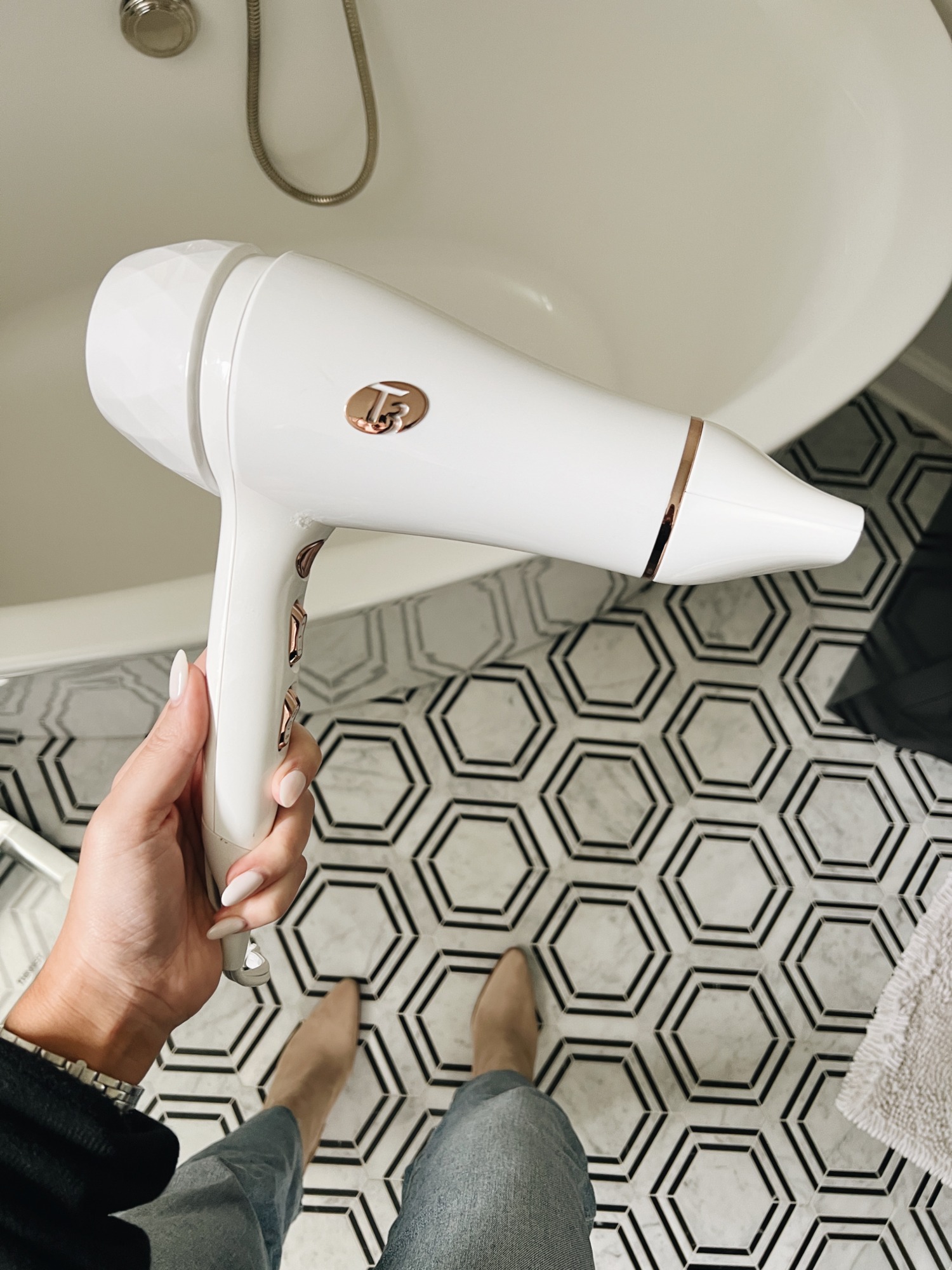 T3 Hair Dryer $199.99 $133.99
I've used this blow dryer for years and have no reason to replace it. It works well and I really like the attachment that helps me focus in when using a round brush.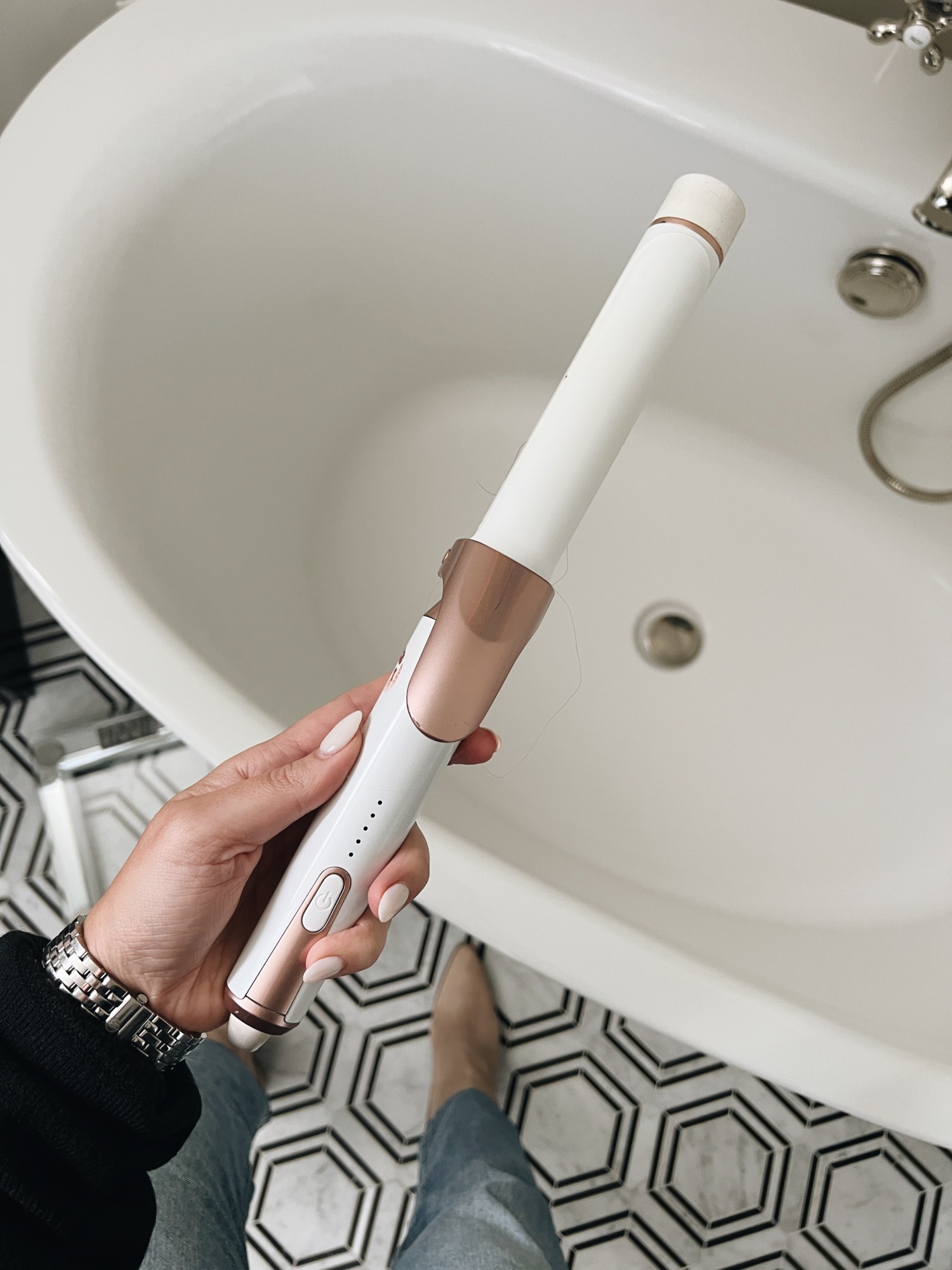 T3 Ceramic 1.25″ Curling Iron $169.99 $113.90
I have been using this curling iron for around five years and really like it. I have found the 1.25″ to be the right barrel size for the loose waves I'm looking for, and it heats up really fast.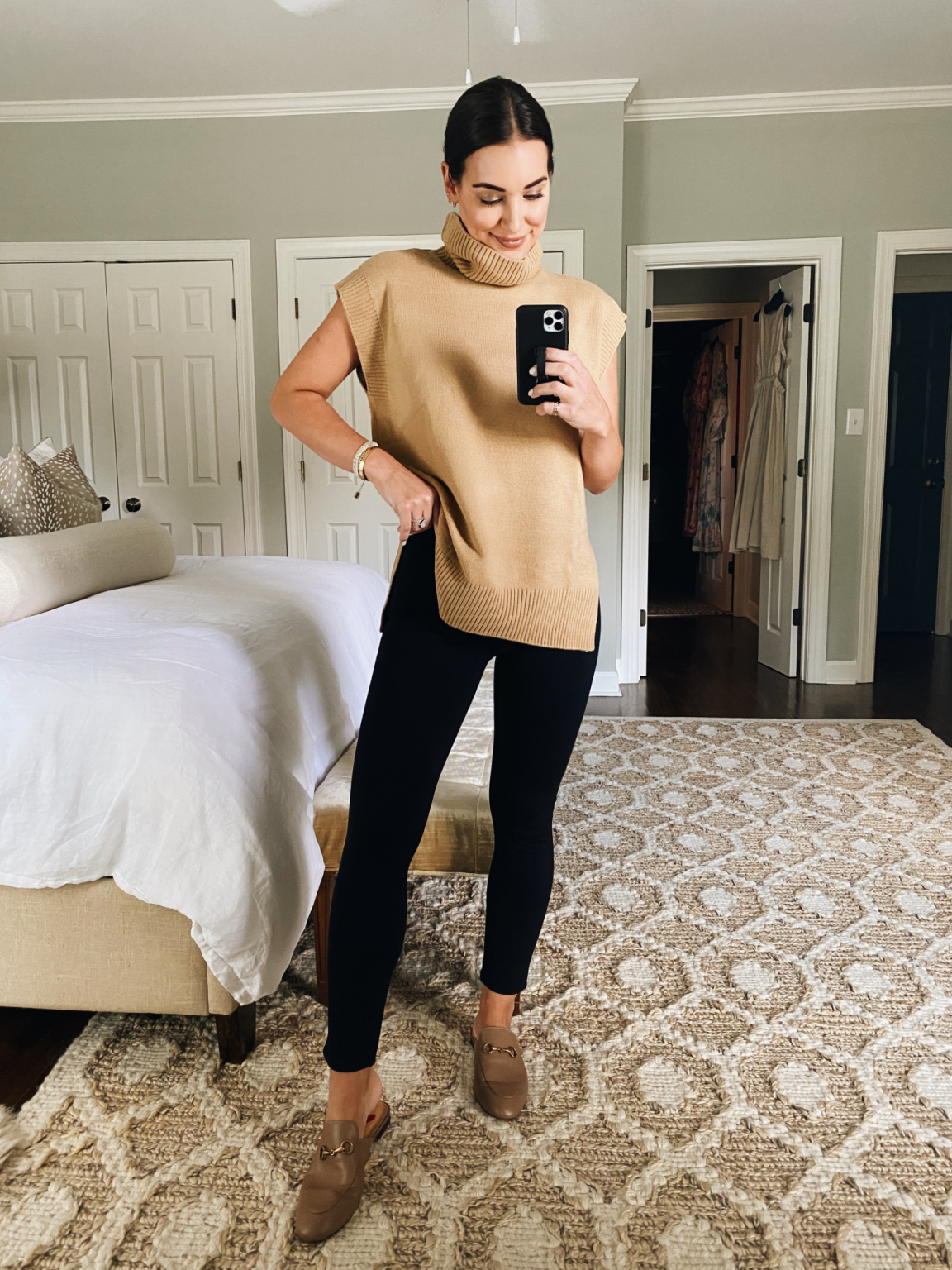 Spanx Perfect Pant $128 $84.90
I've had these pants for a few years and they are classic. If I was still working in corporate America, I would have multiple pairs because they're comfortable, flattering, work with any shoe, and are timeless. A win!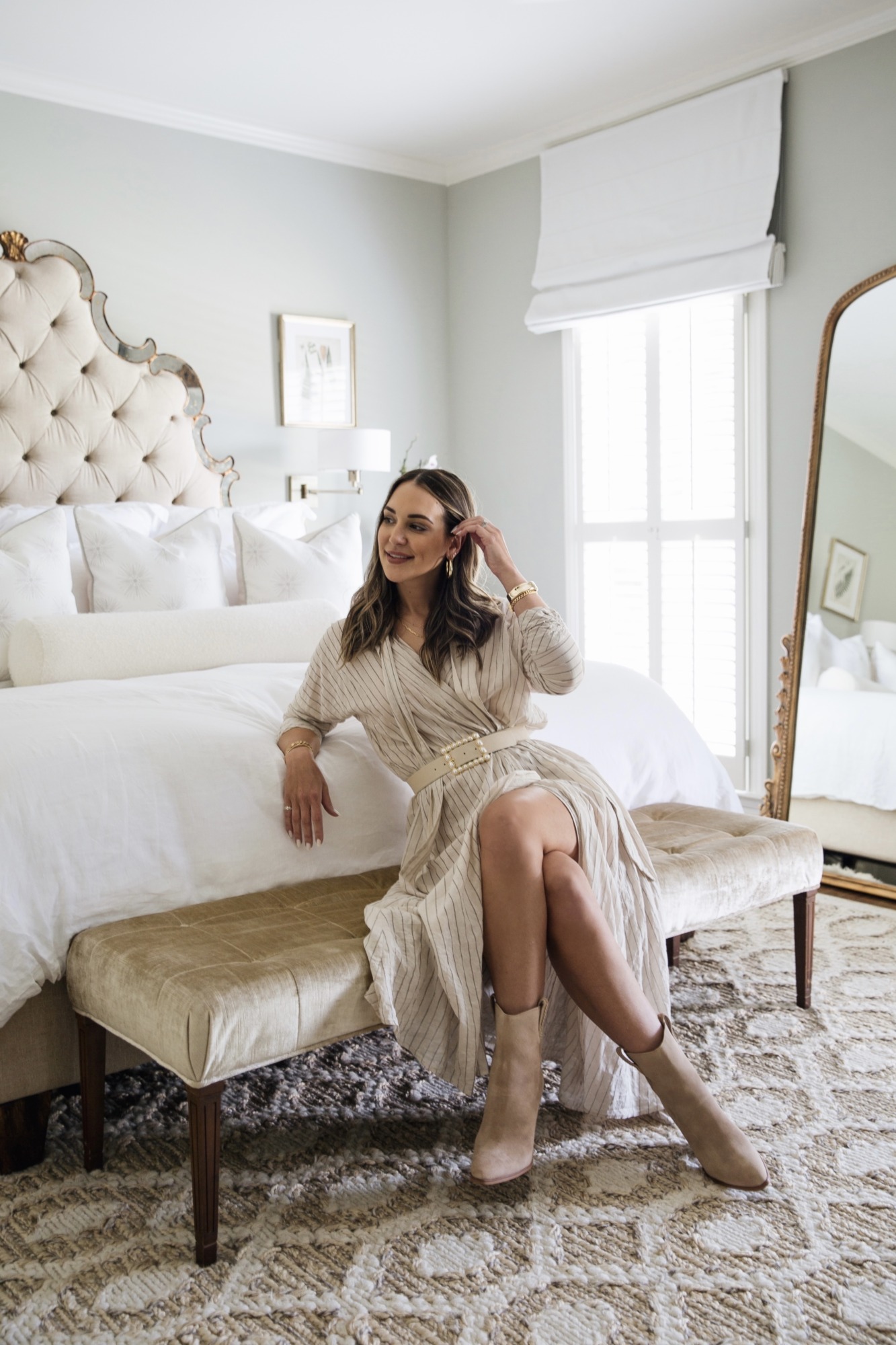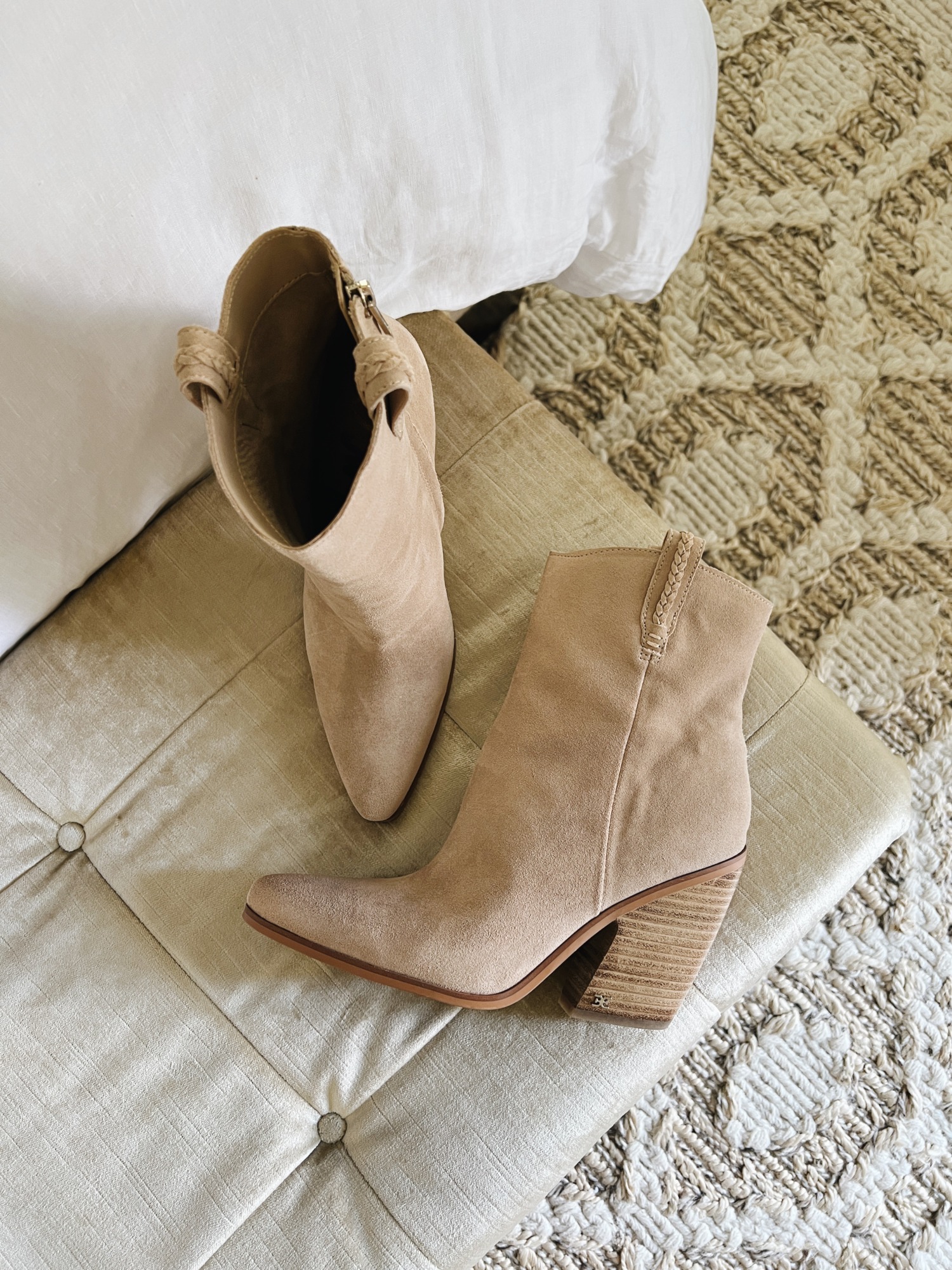 Agnes Western Boot $225 $149.99
This is a new grab this year, and I love the style. The taller shaft makes them flattering with skirts and dresses, and they of course also look great with denim. I think the 3.5″ heel is perfect for a dress-up bootie!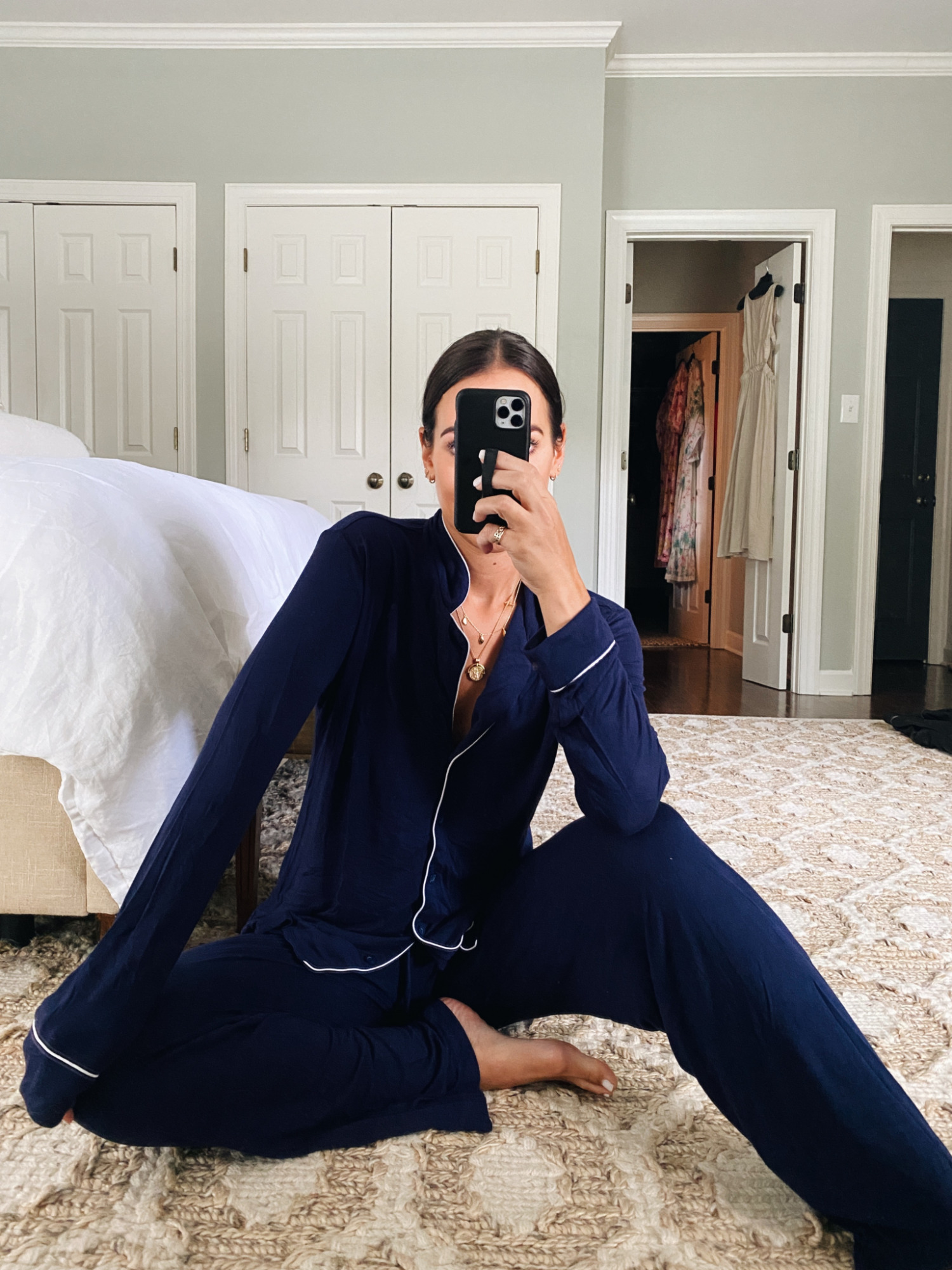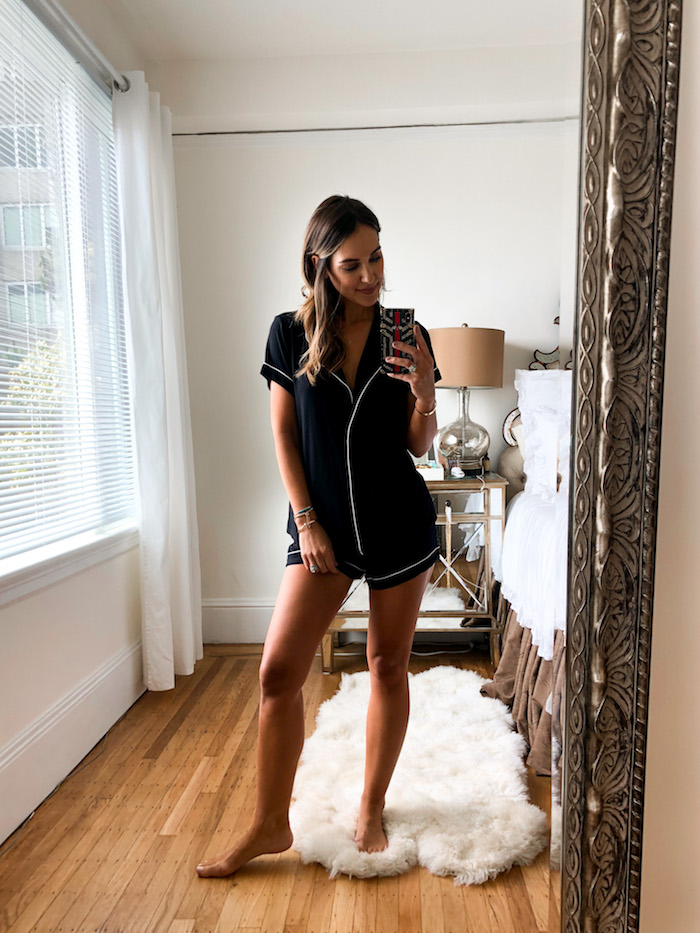 Navy Long-Sleeved Pajamas $75 $49.90
Short-Sleeved Pajamas $59 $40.90
I have four pairs of these pajamas in different colors and lengths. They are silky soft, so stretchy (I also am able to wear them throughout my pregnancies), and hold up over the years. Worth every penny and more.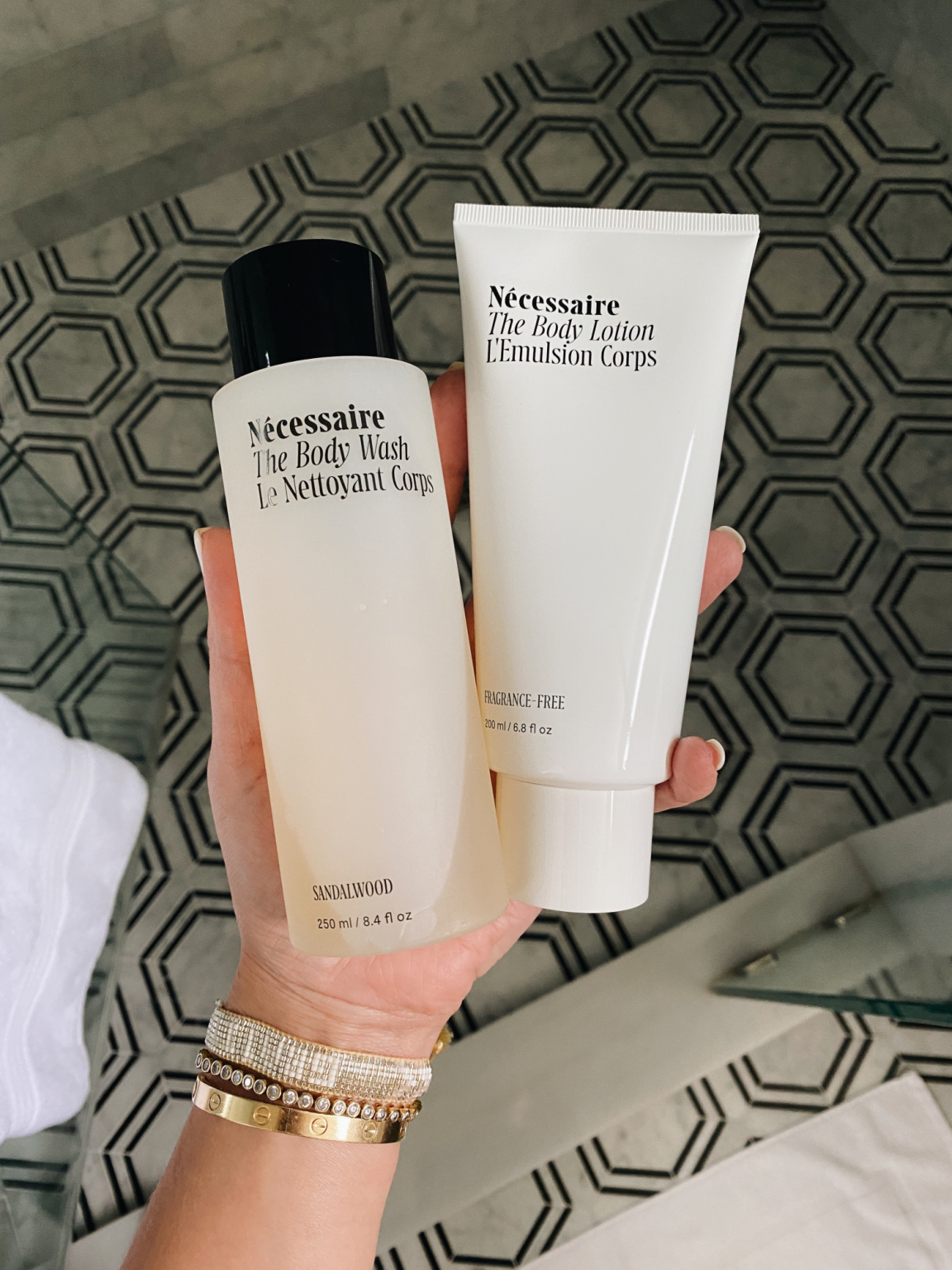 Necessaire Body Duo Set $50 $35
I forget how many years I've been using these. Christian uses them too, and we love the Eucalyptus and Sandalwood scents. Clean and a tried and true item!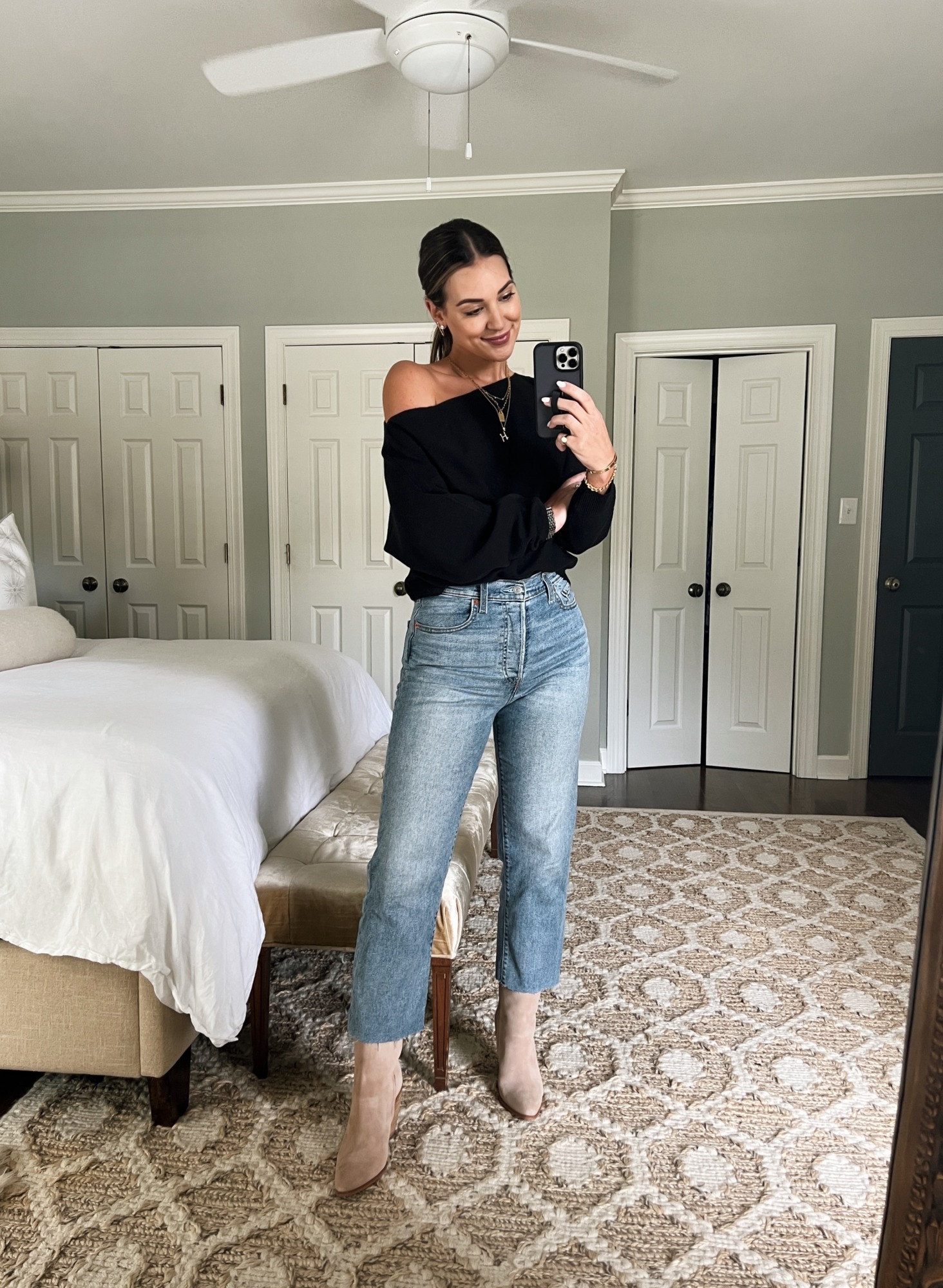 Off the Shoulder Sweater $78 $49.99
Agnes Western Boot $225 $149.99
Levi's Ribcage Denim $98 $64.90
Both of these items are new grabs this year, and I love that the sweater comes in several colors. The slouchy fit is too good, and I think it's a sleek and sexy piece that will be in style for years to come.
I have multiple pairs of these high-waisted ribcage jeans. They are so comfortable and I love how high-waisted they are. I'm wearing a different wash, but I love that the classic and distressed style are both included!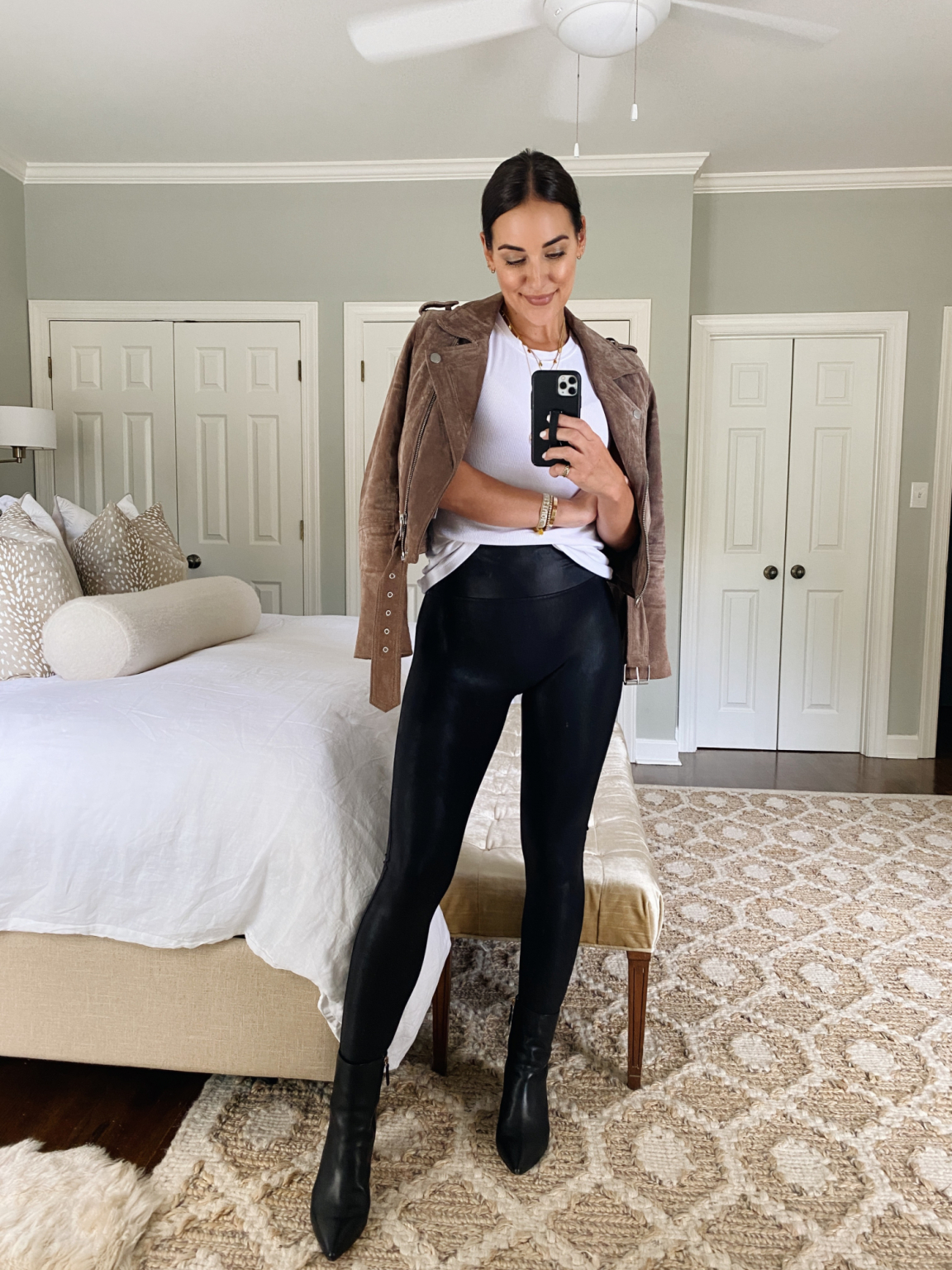 Spanx Faux Leather Leggings $98 $64.90
I mean… do these leggings even need an explanation anymore? I have had these for (I think) around seven years, also owning the maternity version. They are AMAZING.
Pointed Toe Flat $150 $99.99
For the working gal, these are as classic as it gets. They are on sale in 4 colors!
Knee High Boot $250 $159.99
These boots have a 2.5″ heel which makes them very wearable for all day. They're on sale in 5 colors.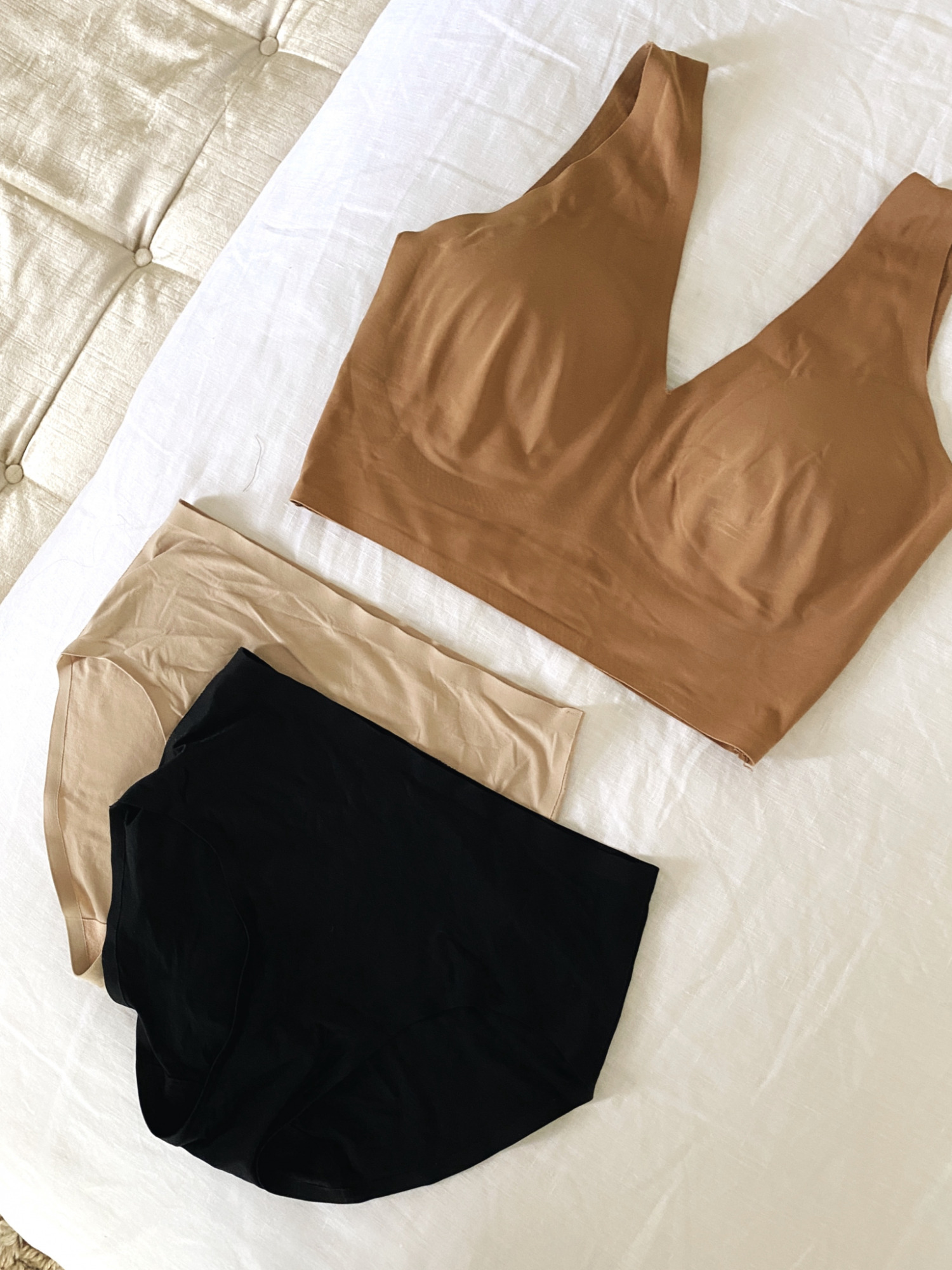 V-Neck Bralette $49 $32.90 (also love this one)
Seamless Hipster Underwear $20 $14.90 (also love these)
Last year, this bra and underwear were my best sellers by a landslide. Is that not hilarious!? They are SO comfortable and while not glamorous… let's face it. Good undergarments are the ultimate luxury.
A few years ago I finally told myself, "you work too hard to have bad underwear. If it doesn't fit well, toss it." I spent over $100 stocking up on nice underwear in the sale, and it was the best. I bought four more pairs this year!
And those are my favorites so far. I will be adding to this post to make sure it's current! I've already placed my order for deodorant and four pairs of underwear this year, so things are getting pretty wild around here. I'd love to know what you're shopping for! Thanks so much for reading – XO –