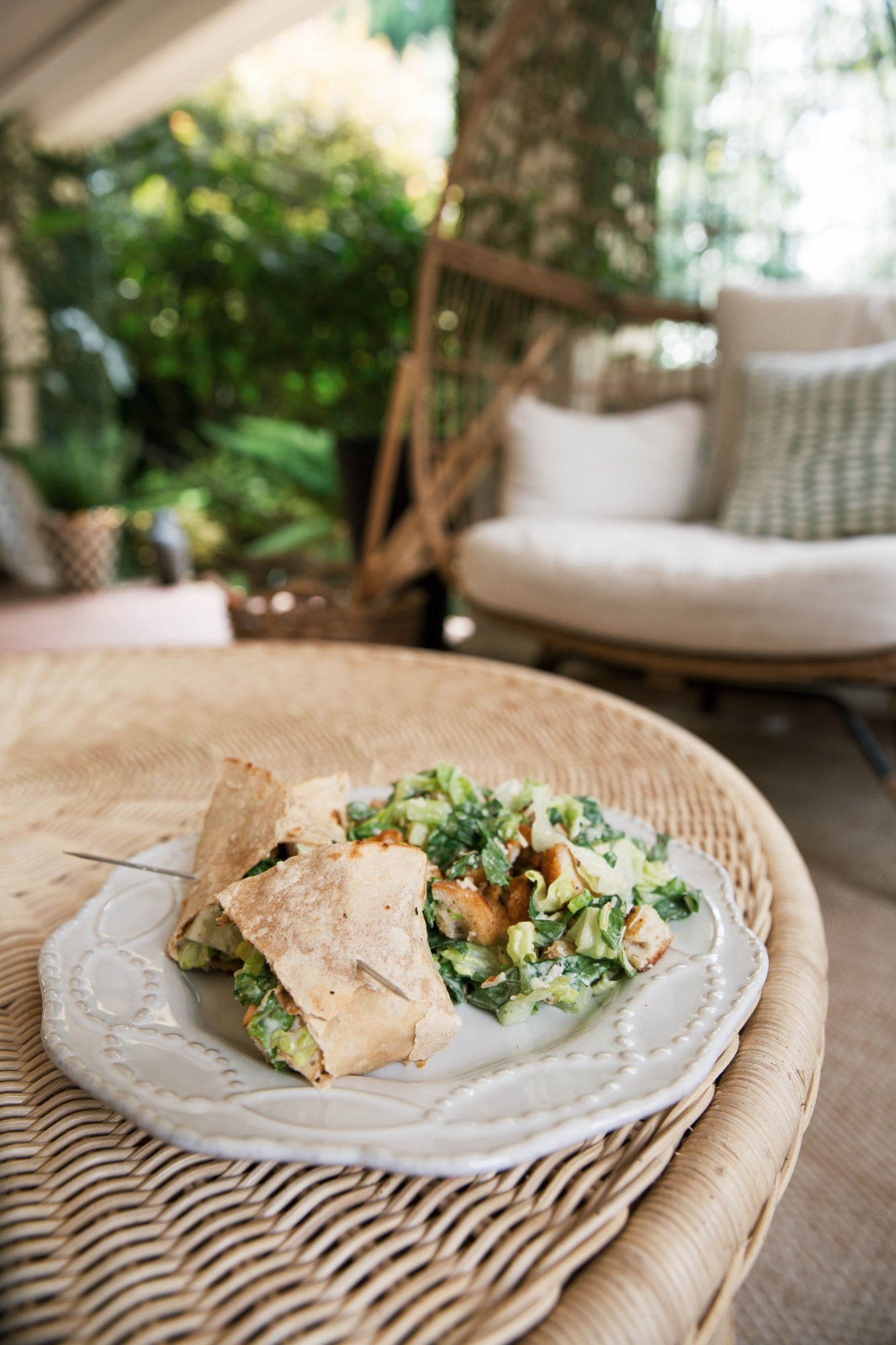 I am going to be sharing a reel of this recipe later today, but I wanted to break down all of the ingredients in its own blog post because you're going to want to bookmark this one. Trust me.
I have been making this salad almost every day, and I can't stop. Trader Joe's bottled caesar dressing is really good, but if you can make it homemade… WOW. You will think this was takeout.
Feel free to be healthier and use a lighter vinaigrette like this recipe or substitute grilled chicken. But I'm making it just like this.
Salad Ingredients:
romaine lettuce, chopped fine (I use one head of romaine per person)
croutons (or make your own with chopped bread, olive oil, garlic salt, and your favorite seasoning in a skillet – I used Za'atar)
freshly grated parmesan cheese
fresh black pepper
breaded chicken bites/nuggets (I like Just Bare), air fried and chopped
caesar dressing – I use the recipe below or you can buy it bottled
tortilla – if you want to make a wrap!
Caesar Dressing Recipe:
2 small garlic cloves, minced
1 teaspoon anchovy paste
1/2 lemon, juiced
1 teaspoon dijon mustard
1 teaspoon Worcestershire sauce
3/4 cup mayonnaise
½ cup freshly grated parmesan
¼ teaspoon salt
¼ teaspoon freshly ground black pepper
Combine ingredients and tell me this isn't the best. If you're making a wrap, I like to spread a small amount of the caesar dressing on the middle section of the tortilla before adding the salad to it, rolling it up, and eating the entire thing in around 7 minutes.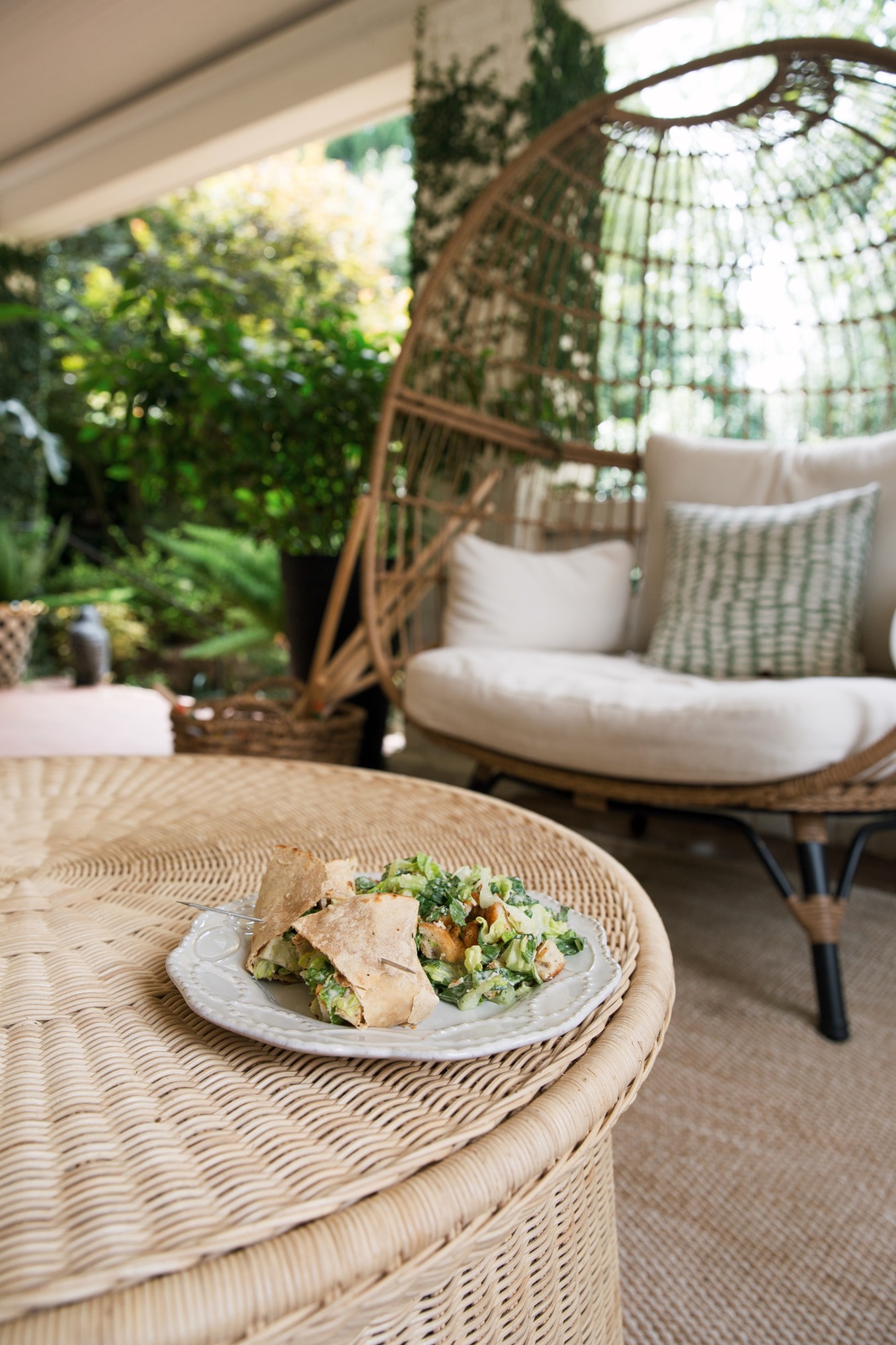 For more recipes, check out the "food & drink" category of this site. Thanks so much for reading and let me know if you try this! XO –