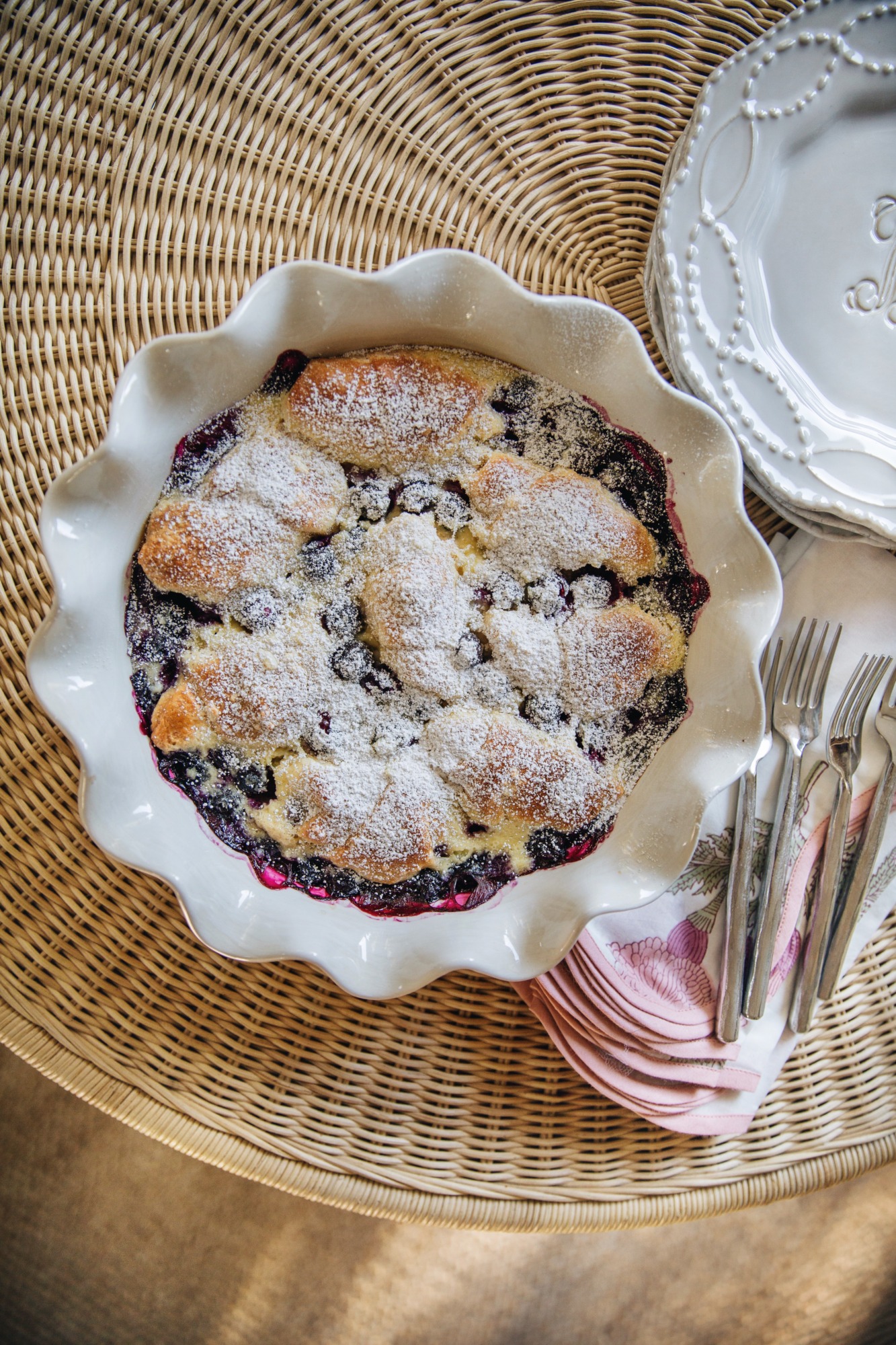 I made this over the weekend when my in-laws were visiting and it was unbelievably easy and a big hit.
This is the recipe, and I baked it in a ruffled pie plate with dusted powdered sugar for a pretty presentation that looks much more labor-intensive than it actually was.
Per the reviews, I used a pint of fresh blueberries rather than frozen berries. Next time I would love to try mixed fruit – would be extra delicious with fresh summer strawberries. Christian even suggested ditching the fruit and adding brown sugar and/or cinnamon and making it more of a bread pudding. Totally possible!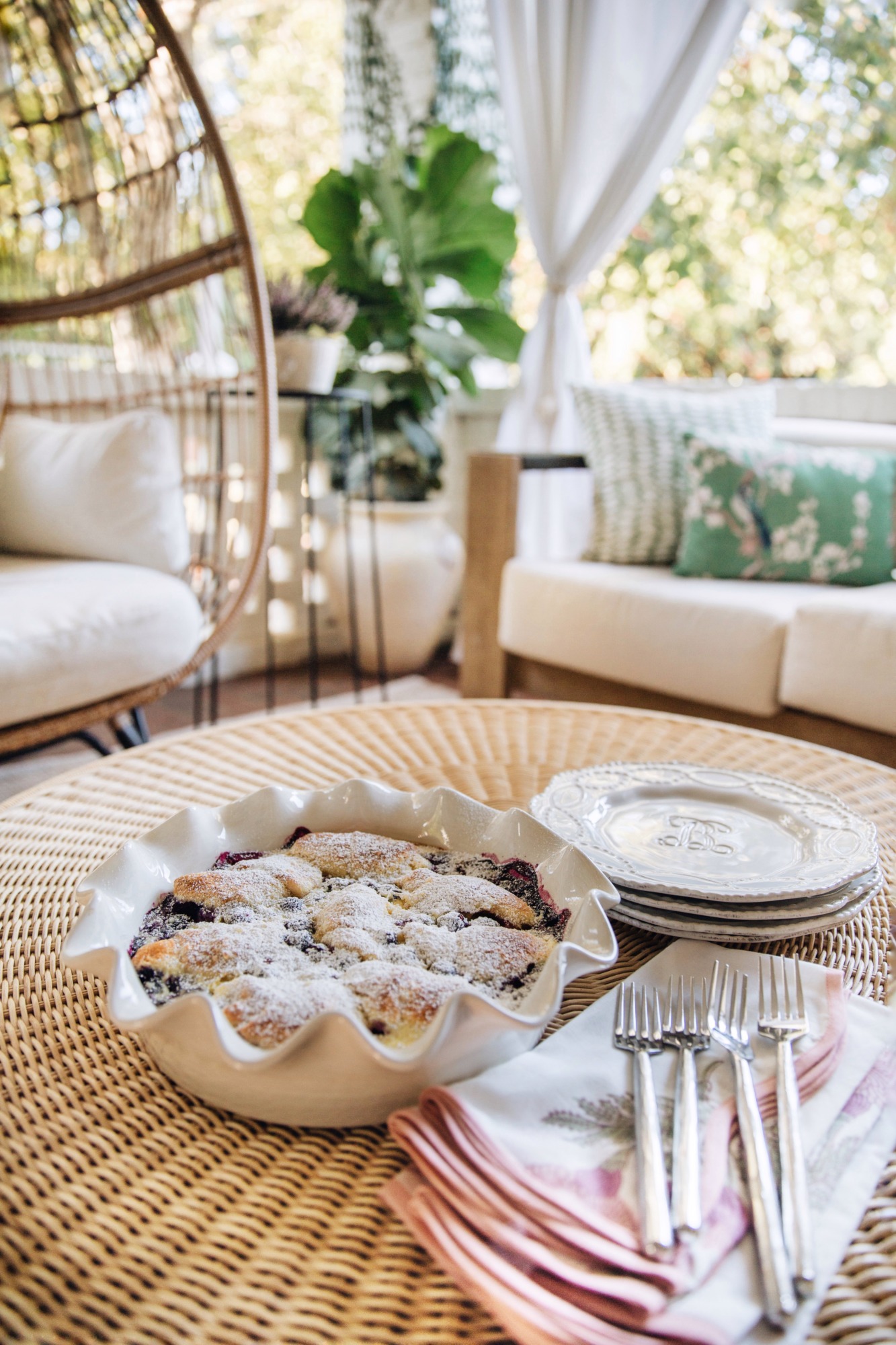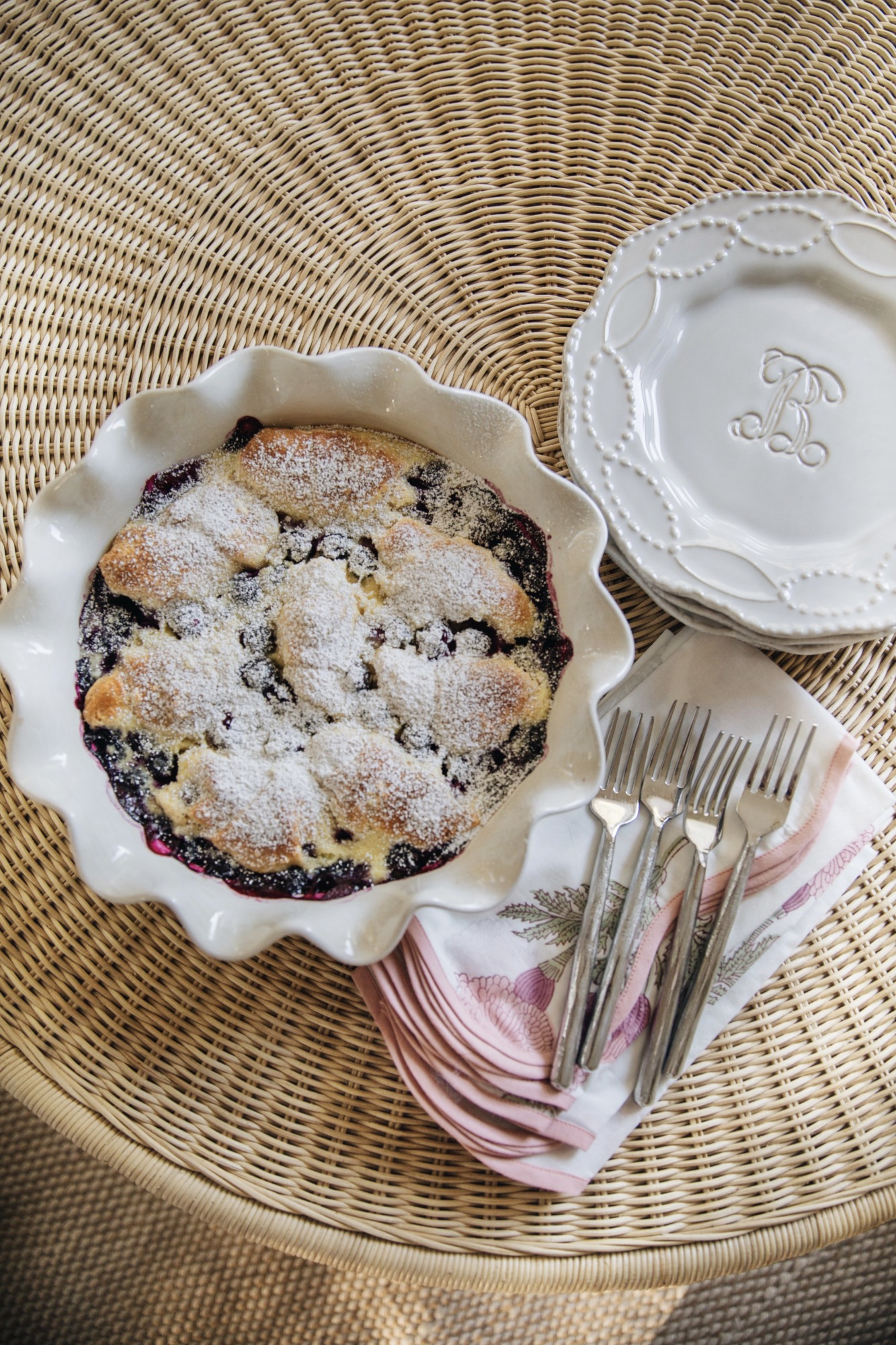 ottoman | rug | plates – Skyros | flatware – n/a | napkins – Sweet Grass Home | pie plate – Olive Lane
If you try this – let me know what you think! Thanks so much for reading, find more recipes in the "food and drink" category of this site. XO –