This week's wish list is all about the kids. So if you're looking for some ideas for your own littles, neices/nephews or grandkids, let's go.
To shop, click directly on the item or find its associated number below the collage!


I don't know a single toddler who isn't obsessed with the Moana soundtrack. Hudson doesn't even care that much about the actual movie, just the music. We listen to it daily in the car, so I have no doubt this Moana karaoke would be a HUGE hit.
I'm thinking about getting this robot crab for one of my nephews. I feel like it is both a brainy gift and a fun gift. I love that kind of gift for other kids. It makes me feel like the parents will be less annoyed with extra "stuff," if there is a learning element there.
I know this singing pickle seems bizarre. Because it is. But my mom gave my nephew one and it's small and silly. It always makes kids laugh and is an easy thing to take to a friend's house and make giggle. Stocking stuffer idea!
We love our play kitchen. Sometimes Hudson plays in it alone, but most often we will play with it together. Add in an ice cream shop (every kid loves it), taco set or pizza set. Now, we're cooking!
Hudson got a sleeping bag for his birthday and he loves it. I love it too! I plan on taking it with us the next time we stay with siblings, which leads me to the next item.
We recently got two of these kids blowup mattresses and they are ADORABLE. They also have an airplane version, but I love the Cadillacs (even if they're pink!). We'll be bringing it with us on our next trip for sure. One of those gifts that's both fun and practical.
Hudson has a Toniebox and listens to it every single night and morning. It's by his bed, and rather than us sing songs to him, he likes to put a tonie character on and listen to it as he falls asleep. In the mornings, he will put different tonies on and keep himself entertained until I come to his room. We LOVE it.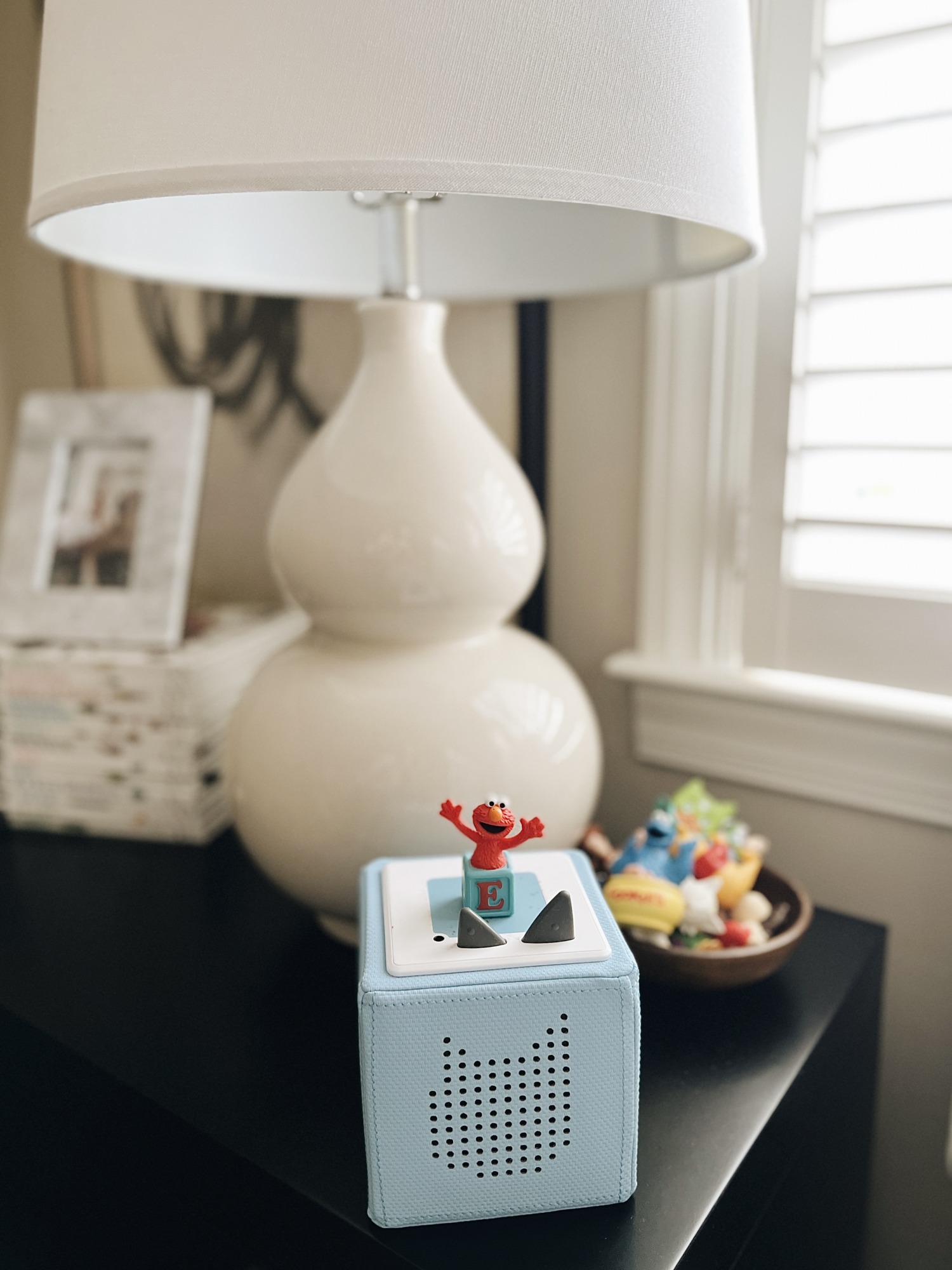 For more gift guides, check out the "holiday gifts & decor" section of this site. So far we have covered gifts under $50, gifts under $35, gifts for the guys, gifts for parents/grandparents, and now kids! More are coming. Thank you so much for reading – XO –