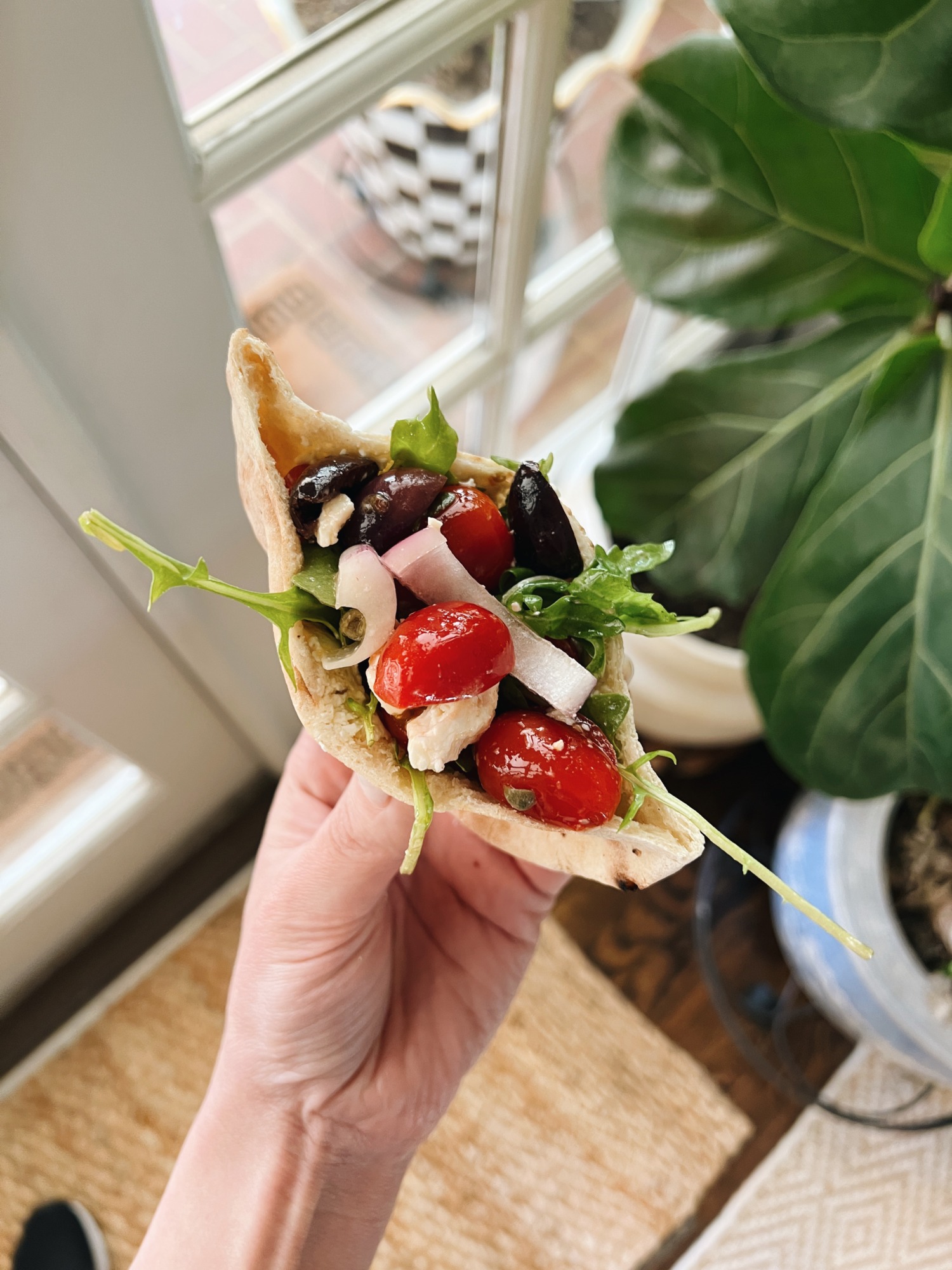 I can't get over how crazy delicious this is. I love it so much, and I even made it for my mom when my parents were in town and she loved it too. The ingredients are super simple and the flavor is out of control.
I was inspired by Wishbone Kitchen's Tik Tok of her making this, and I have a slightly different version that is delish.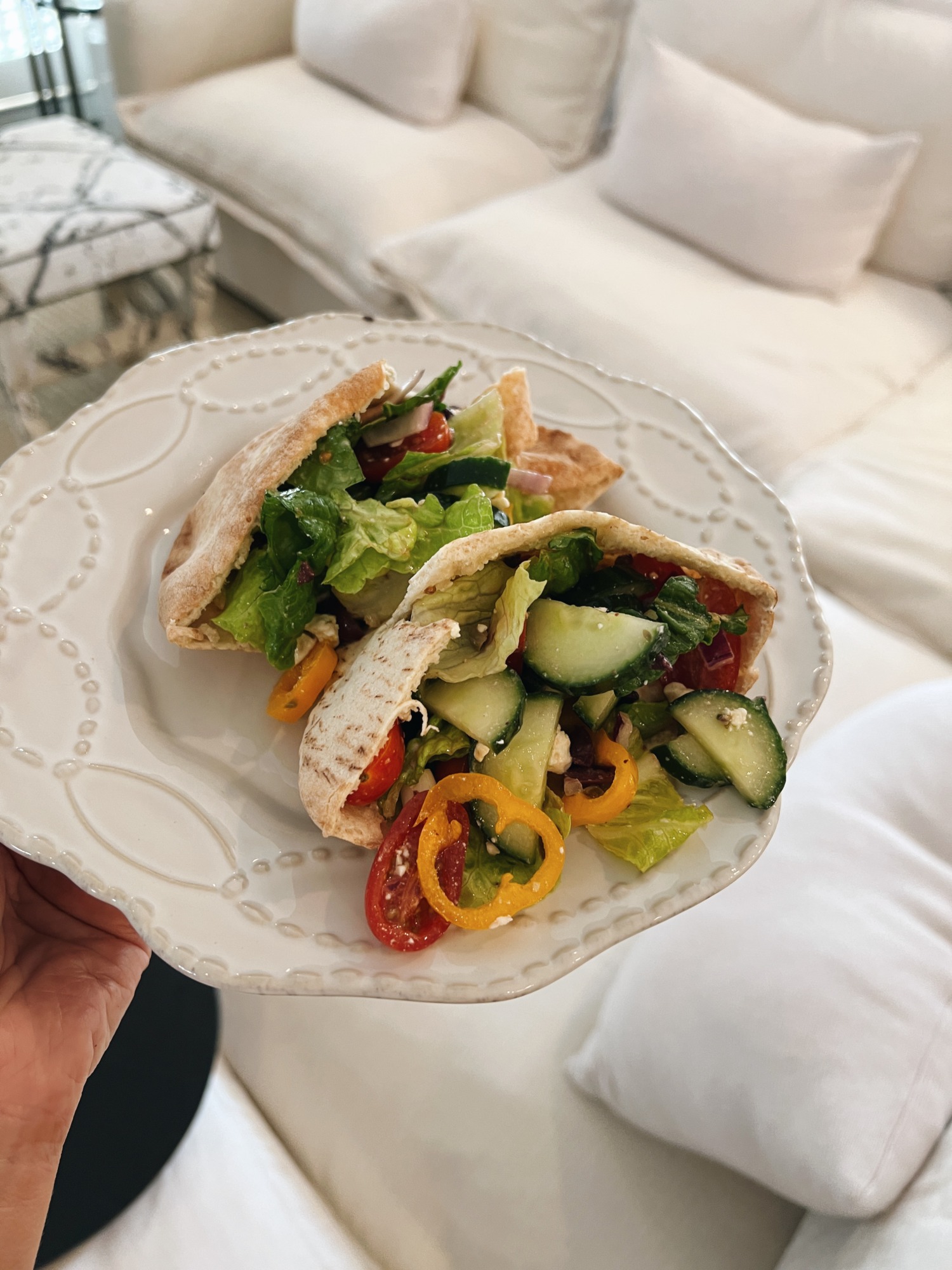 INGREDIENTS
pita bread – warmed
chopped grape or cherry tomatoes
chopped cucumber
chopped red onion
chopped bell pepper
chopped black olives & capers – around 1 TB
arugula or romaine lettuce
crumbled feta cheese – around 1 TB total
spicy jalapeno feta dip – around 1 TB per half (I make a whole container and use as needed, it's so good)
olive oil & salt
DIRECTIONS
Mix all ingredients together – I use maybe 1/4 to 1/3 of all veggies and around 1 TB of both of chopped olives and capers, crazy feta spread and crumbled feta cheese.
Put your salad mix inside of your pita and enjoy. Eat any extra salad on the side!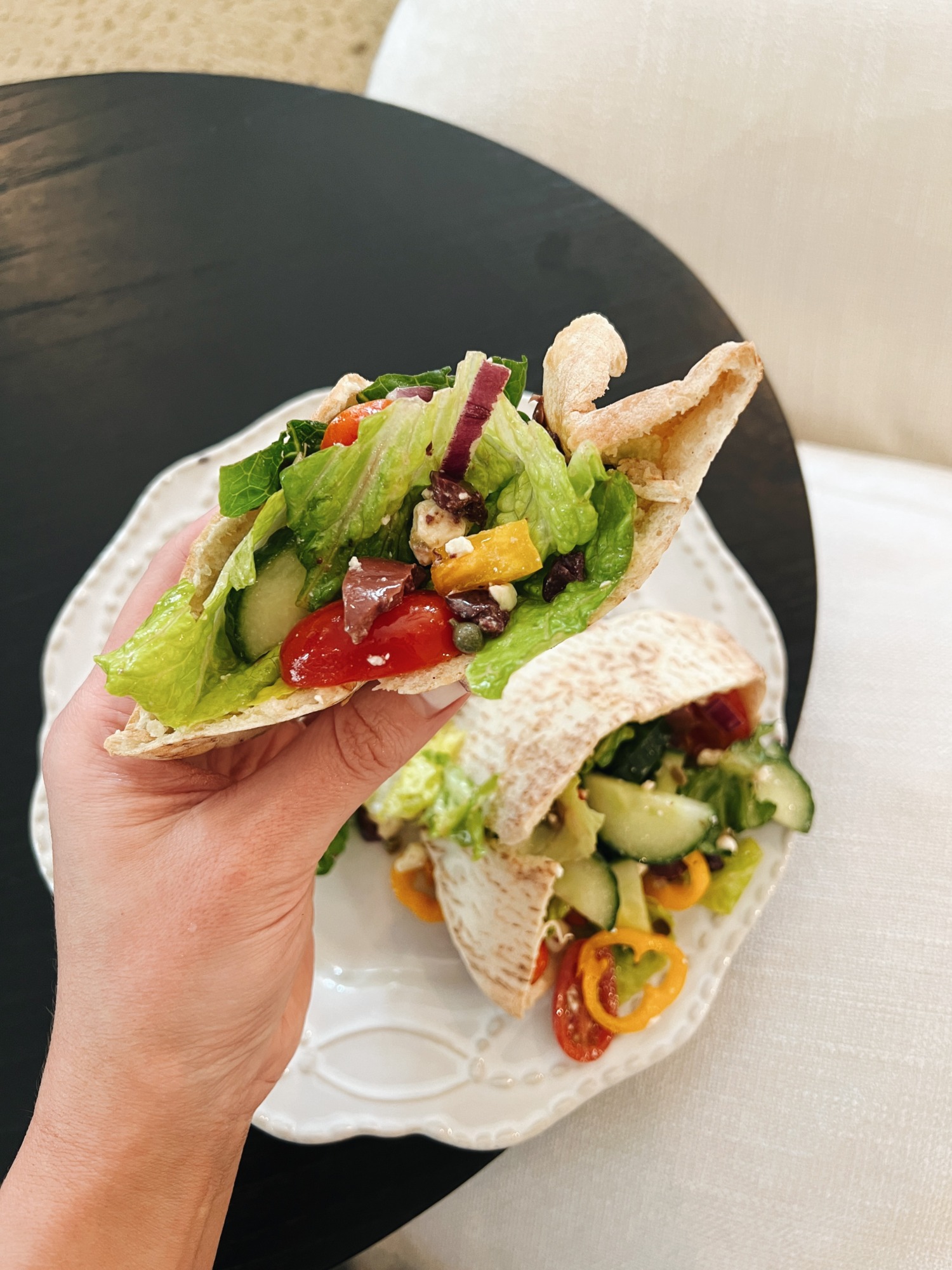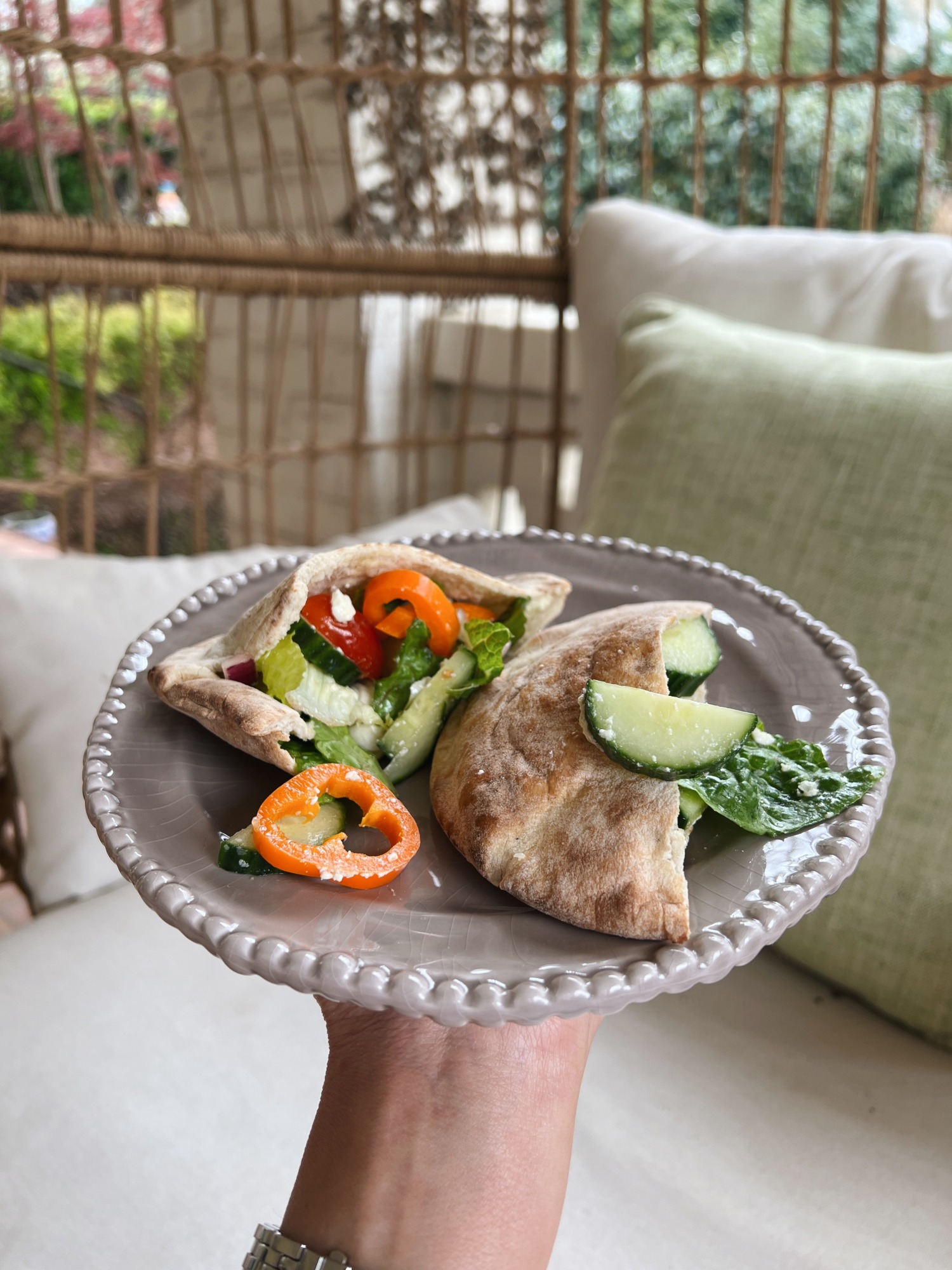 You can also watch a reel of me making this for lunch here. If you try this, please let me know what you think! You can find more recipes in the "Food + Drink" category of this site (top left menu bar). Thank you so much for reading – XO –