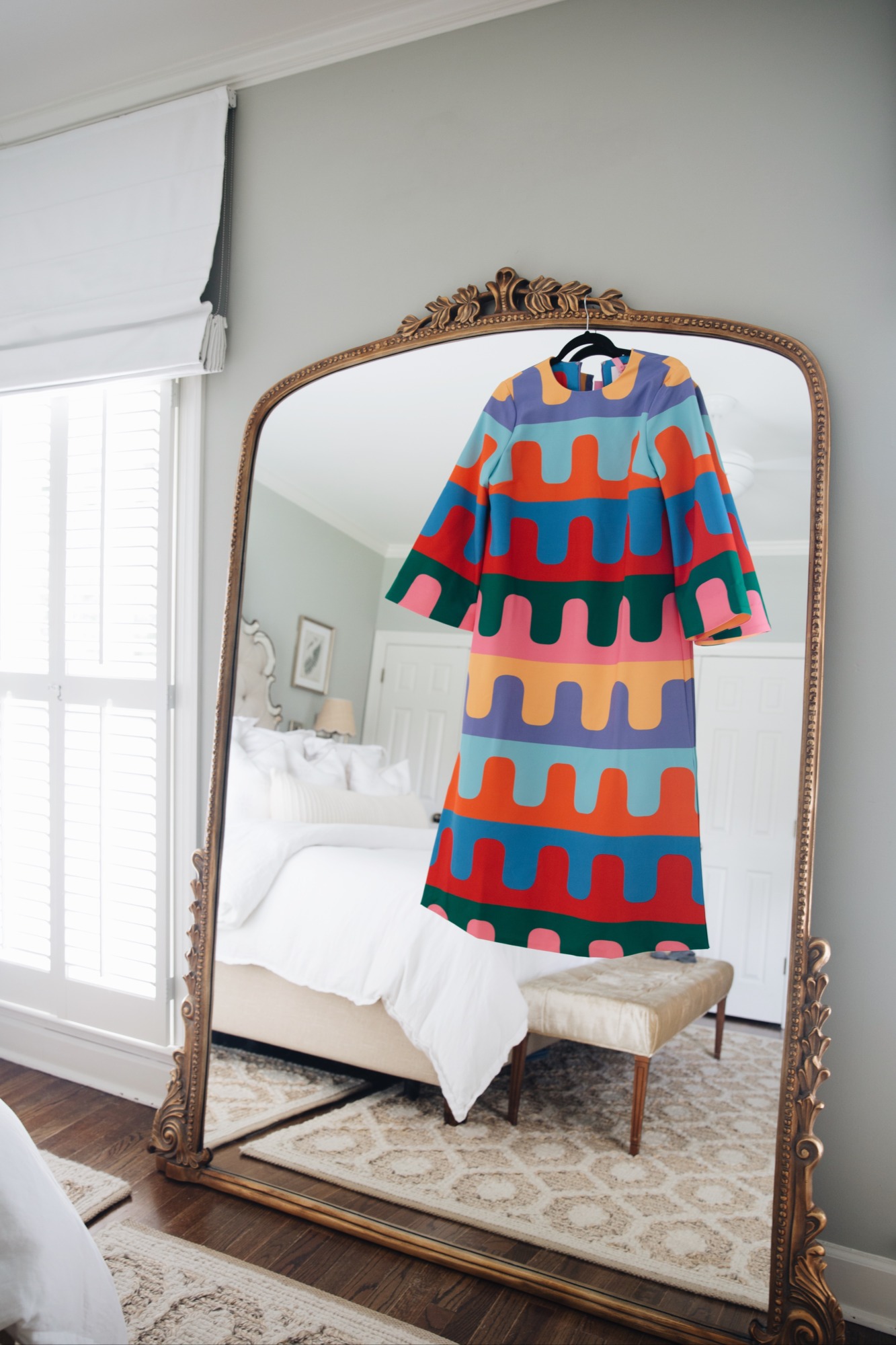 – excited to have a piece from the new Tuckernuck + Blair Eadie collection –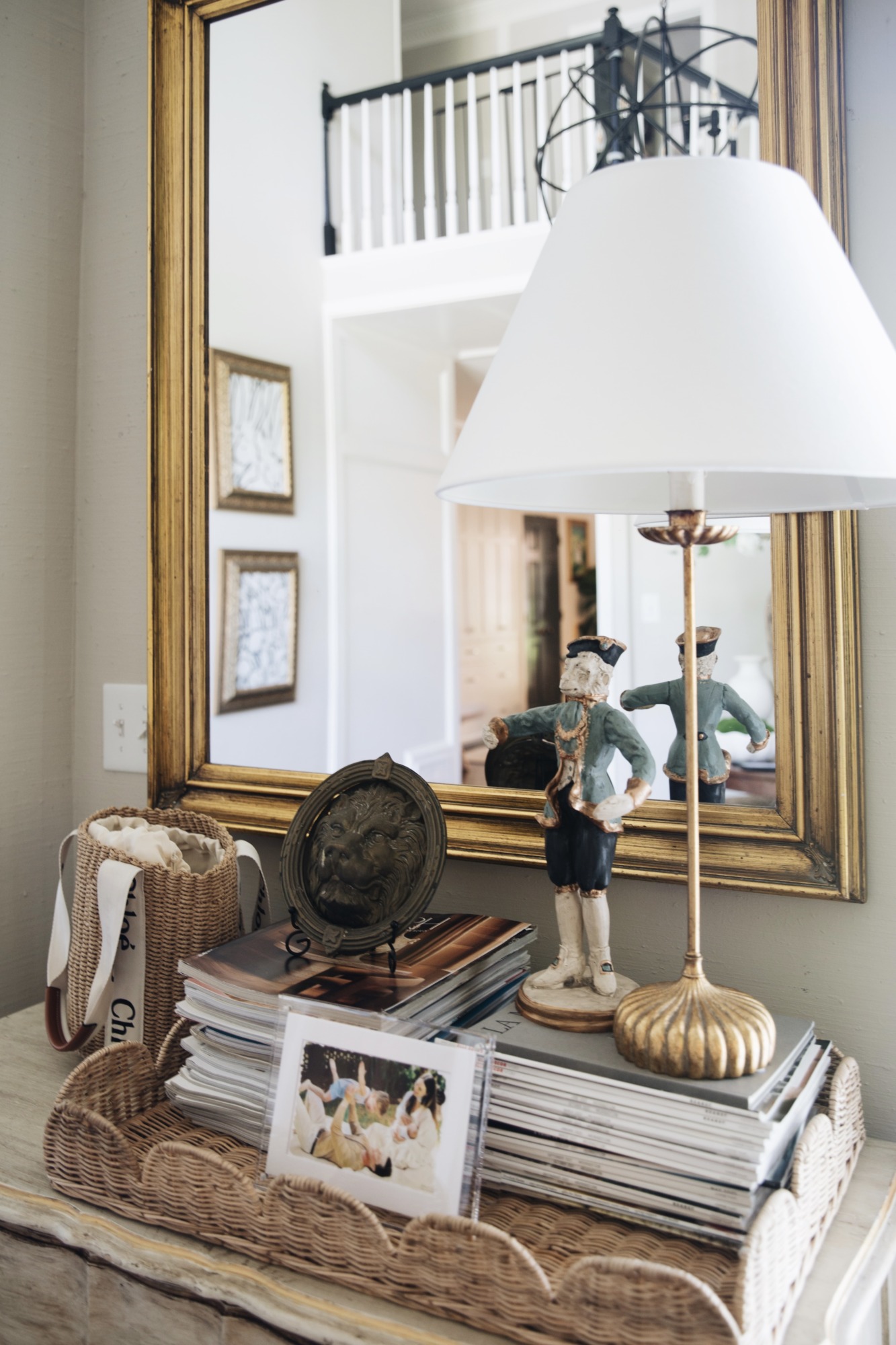 – receiving a "Mother's Day monkey" from my mom to all her girls (when your mom is an artist, these kinds of gifts just feel right) –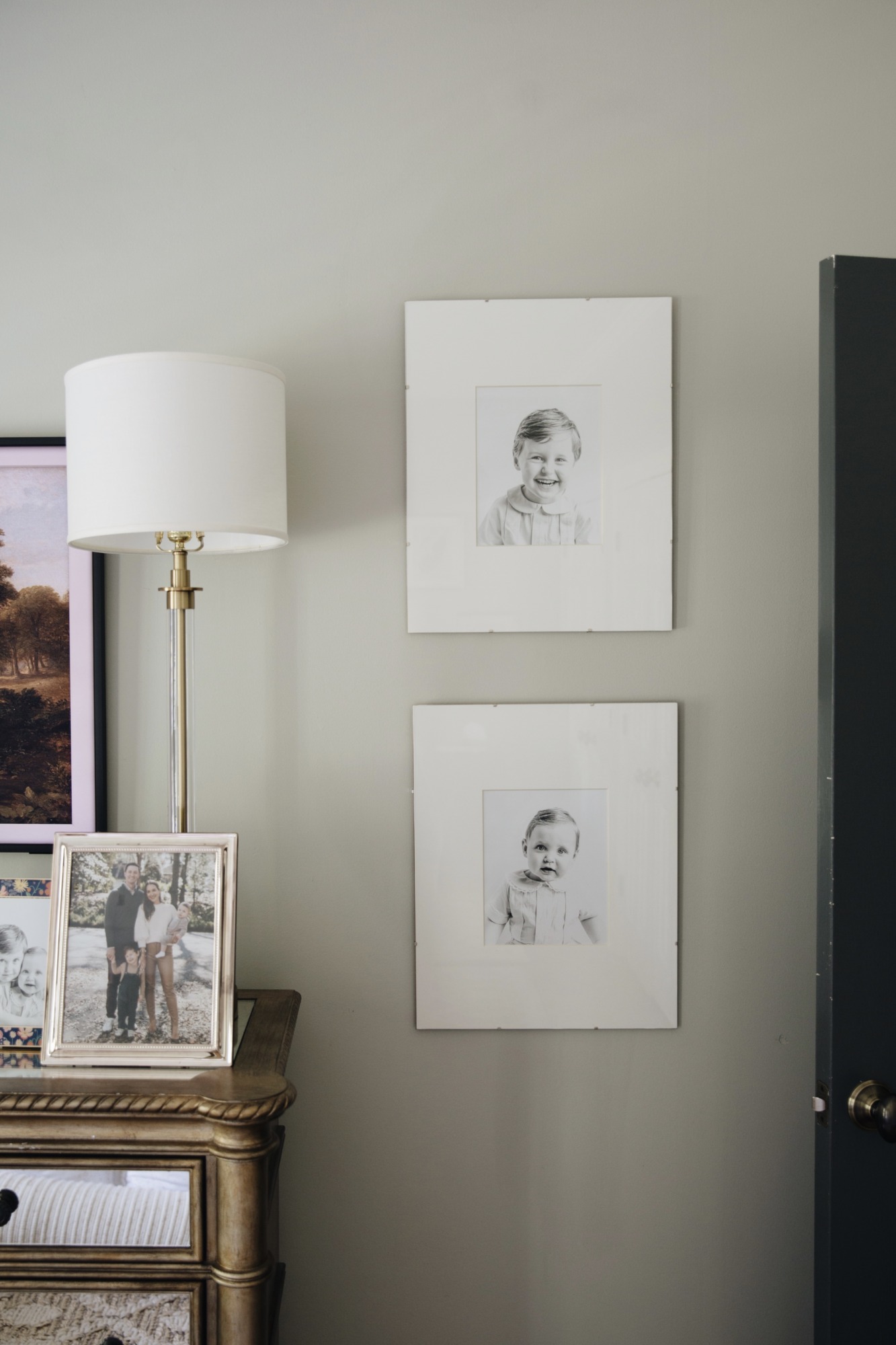 – framing portraits of my babies in our bedroom –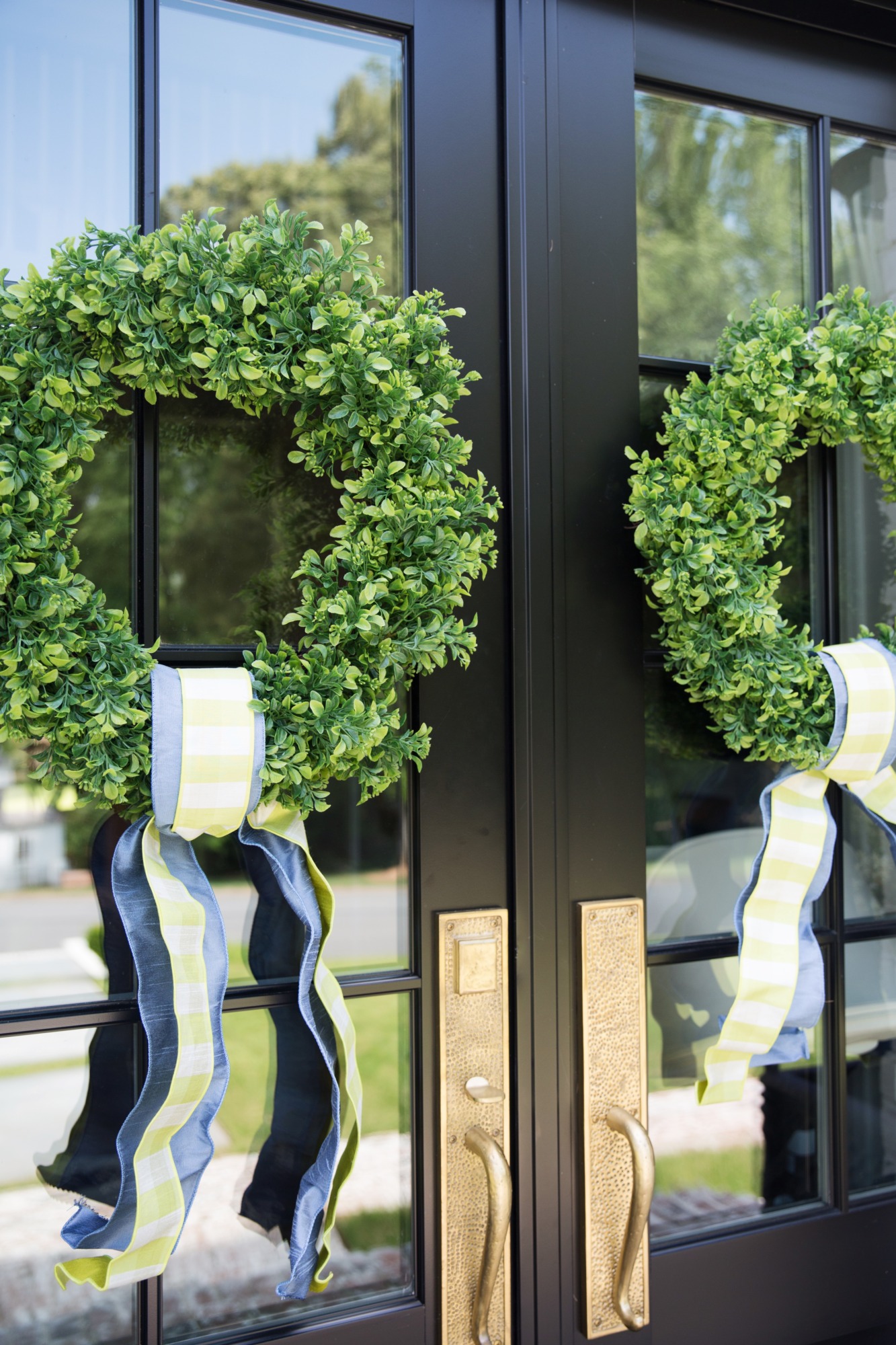 – our new, beautiful spring/summer wreaths from The Sweetest Grace –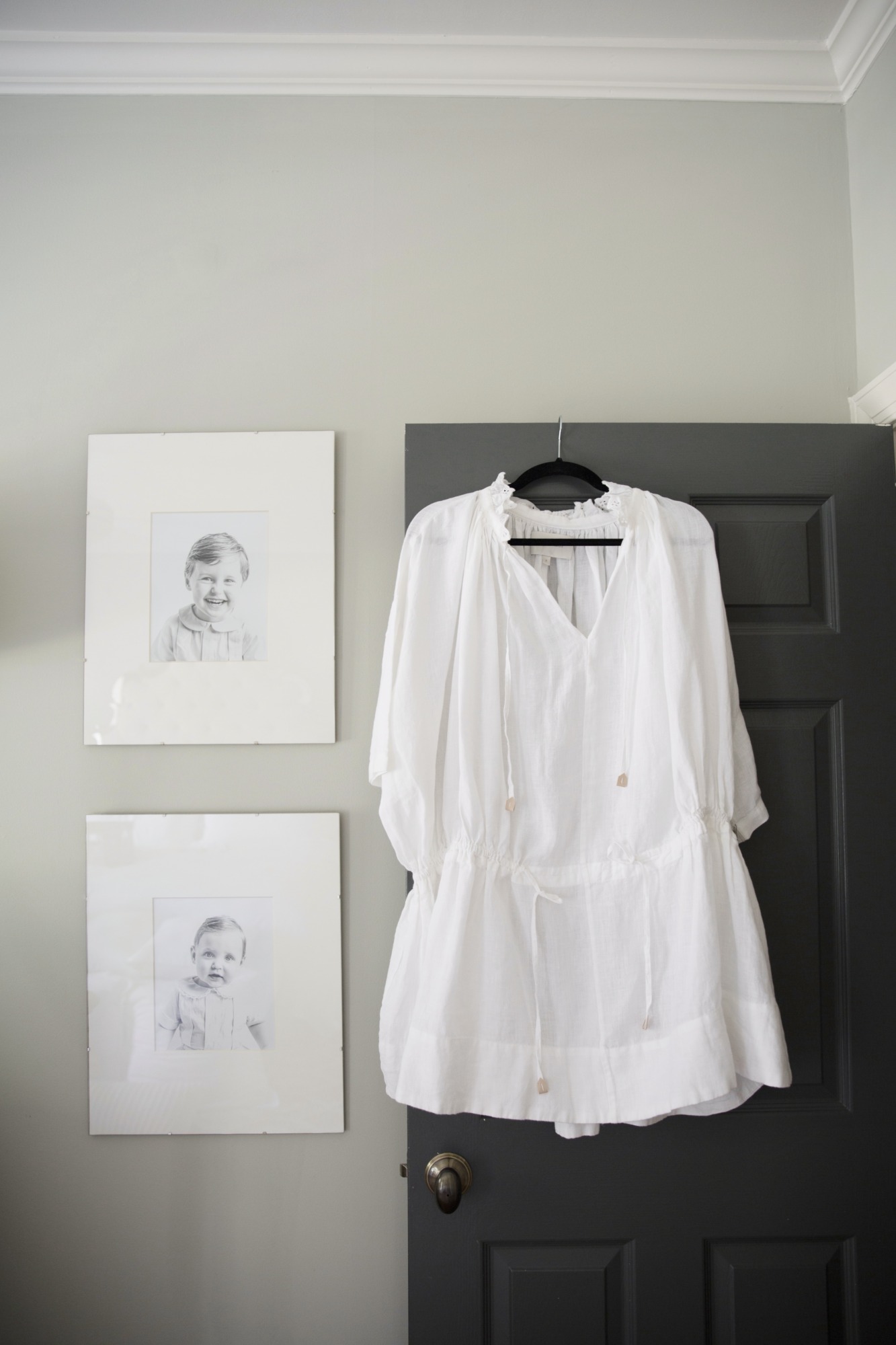 – and so excited to wear this Brochu Walker dress this weekend –
1)  I watched BEEF this week on Netflix. I often watch stuff with around 65% attention while I'm working on my computer. This show is unlike anything I've ever seen. It's so original and layered. It's funny, intense, suspenseful, and more. And definitely hard to stop watching once you start.
2)  I made this shawarma bowl for Christian and myself and it was SO good. I don't think Trader Joe's carries cauliflower tabbouleh anymore, but I instead used chopped red onion/cucumber/bell pepper and squeezed some lemon juice. After I baked the chicken thighs, I shredded the chicken. The marinade provides liquid and flavor that doesn't really require an additional sauce other than hummus and lemon juice.
I served it on brown rice with pita bread. Lots of flavor – we will make it again. I'm sure you could add to it and make it even better!
3)  I spent an afternoon working on my computer on a breakfast tray in bed. Honestly felt so luxurious. Highly recommend.
4) Hudson and I are featured in a commercial for StitchFix that some of you may see on TV! I am hoping it will get added to YouTube so I can share it with you guys. It was challenging but rewarding working with a 3-year-old. Hudson has frequently asked me, "hey mom – remember when we worked together? I liked that."
It would be cuter if he hadn't been so *challenging* to work with on said shoot day. Toddlers!
5)  Christian and I watched A Man Called Otto, and it definitely wasn't what I was expecting. It was a little more depressing than I felt the trailer led on. But it was definitely a great reminder of the importance of relationships. Not just romantic, but friendships with people within your community of all ages. It only enriches life.
In one scene, Tom Hanks's character said, "Our friends said we were like night and day. My life was black and white before I met Sonja. She was the color." And Christian rested his hand on my arm with a sweet look. I hope that memory locks in.
Thanks so much for reading and checking in. I hope everyone has a beautiful weekend! xo –