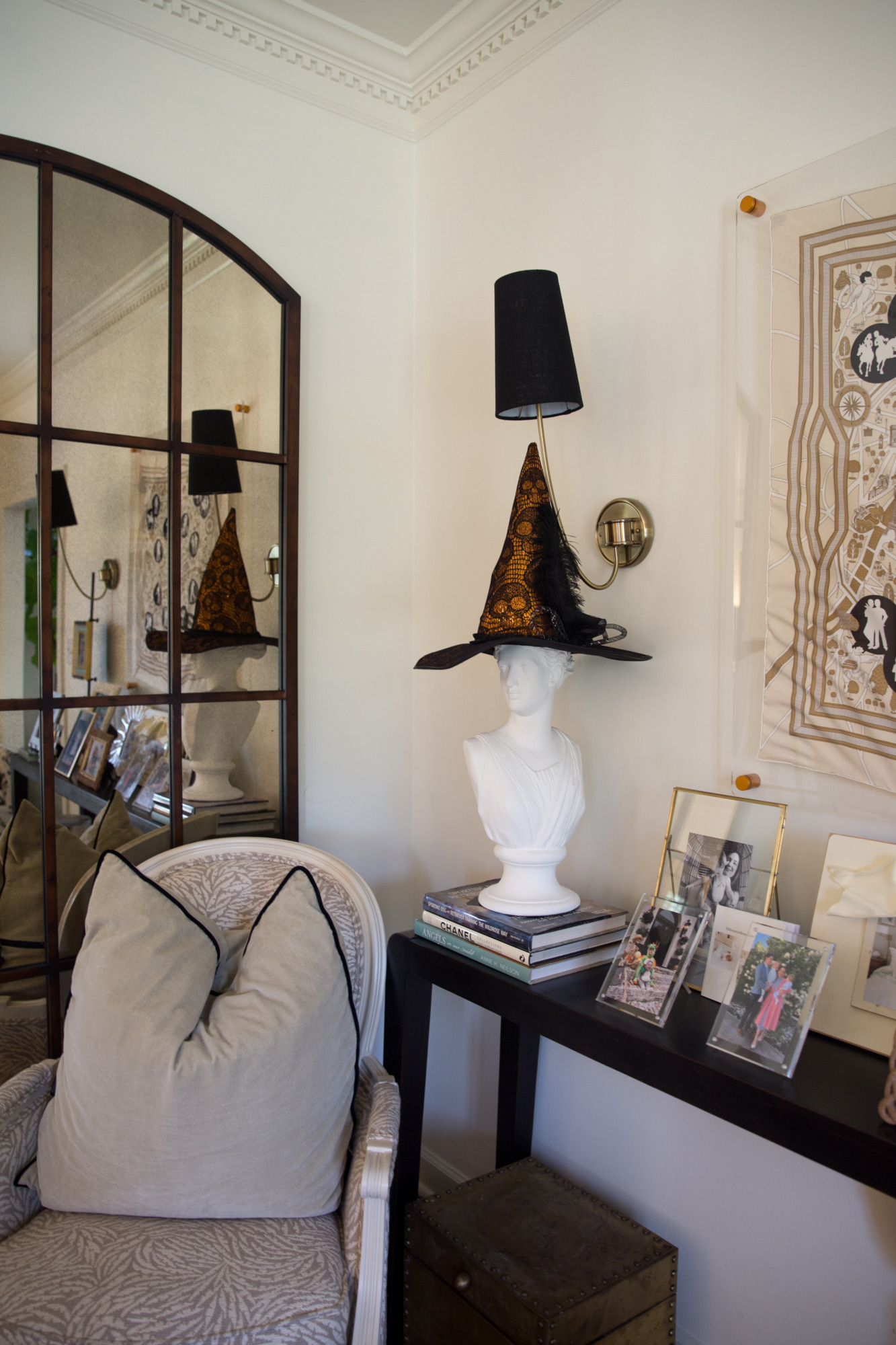 Last year I shared a little walk-through of Halloween decorations, so this year I wanted to do the same! Truthfully, I originally took these photos on my iPhone but when I was uploading them here… they just weren't cutting it. And dare I say it felt good to pull out my giant DSLR. It reminded me of the good ol' days… except way less time efficient, ha!
I think a little can go a long way when it comes to adding seasonal touches… except for Christmas. I think Christmas is worth going all out for.
Each Halloween I add one or two things, and this year it was the black twinkle lights. SO worth it, and a really fun preview to the holidays ahead. I think I want one of these yard skeletons for next year.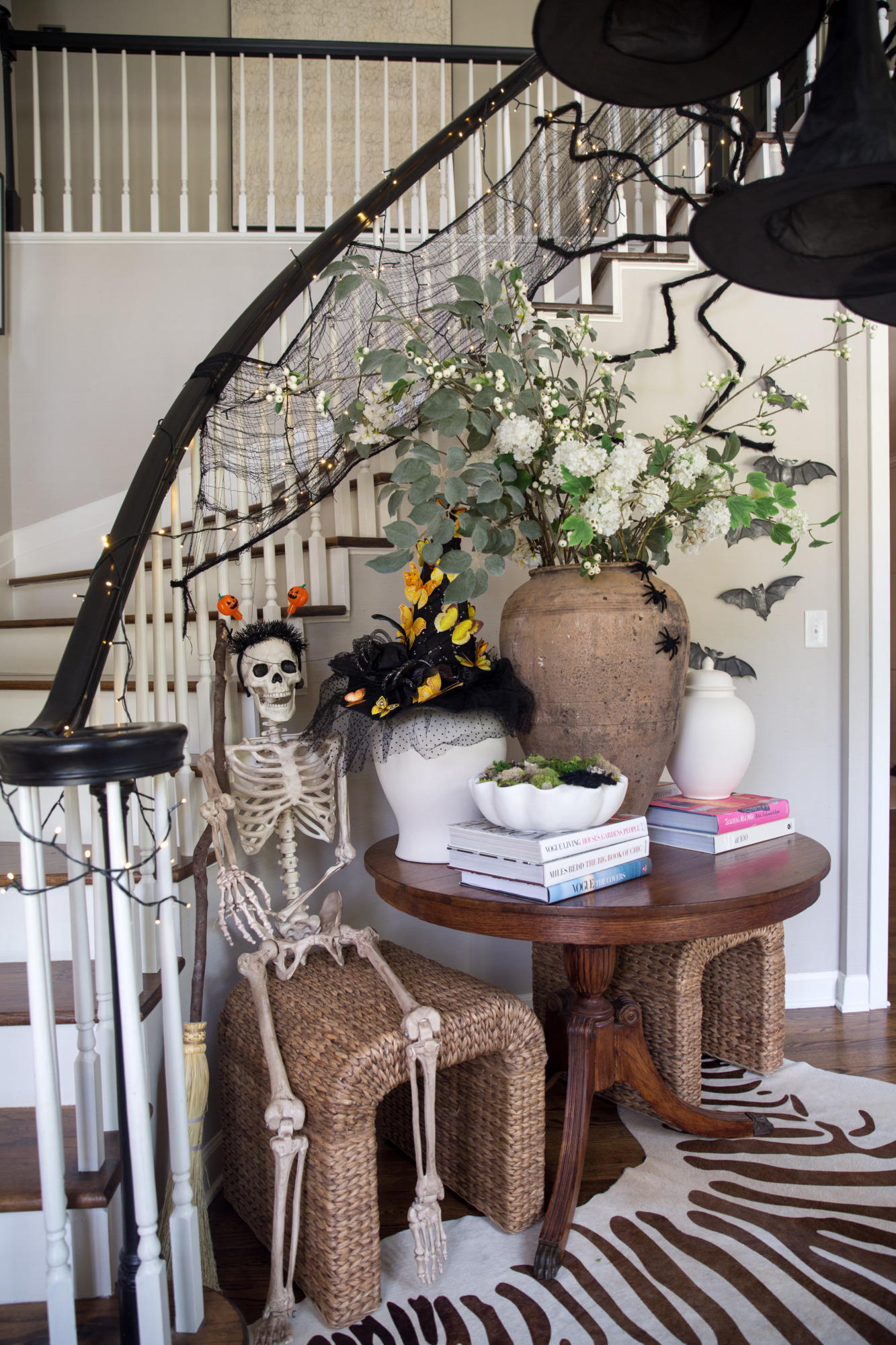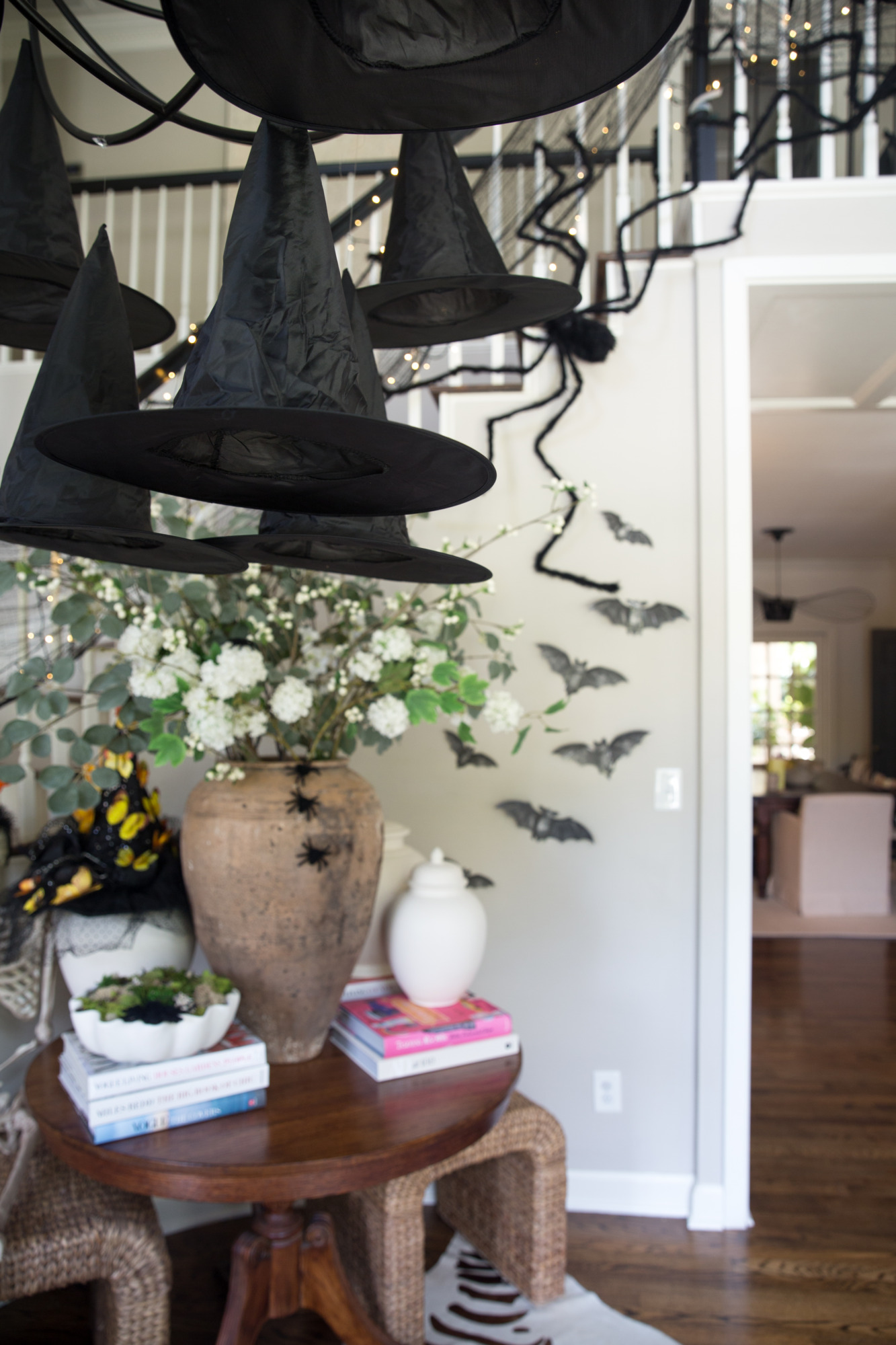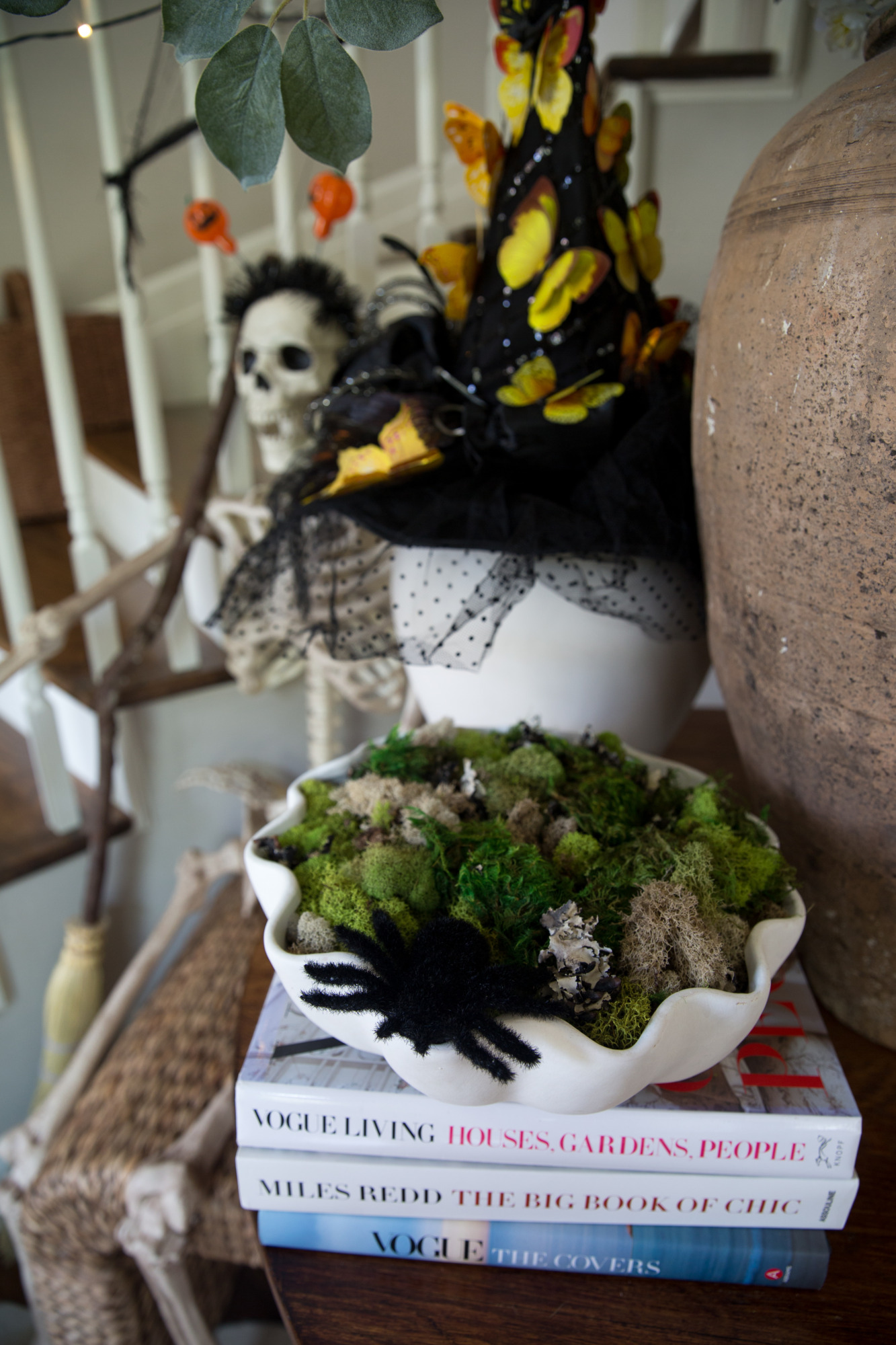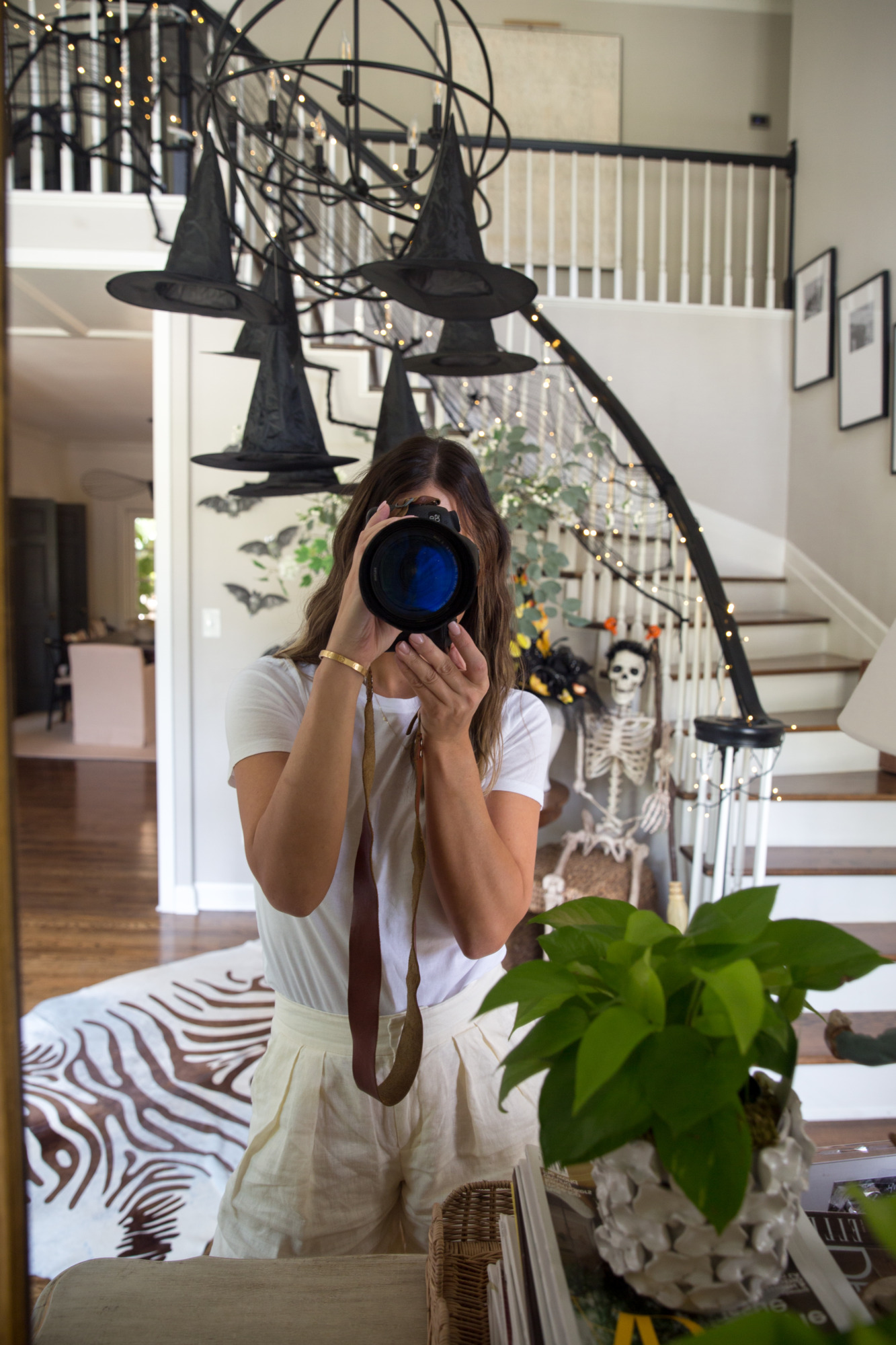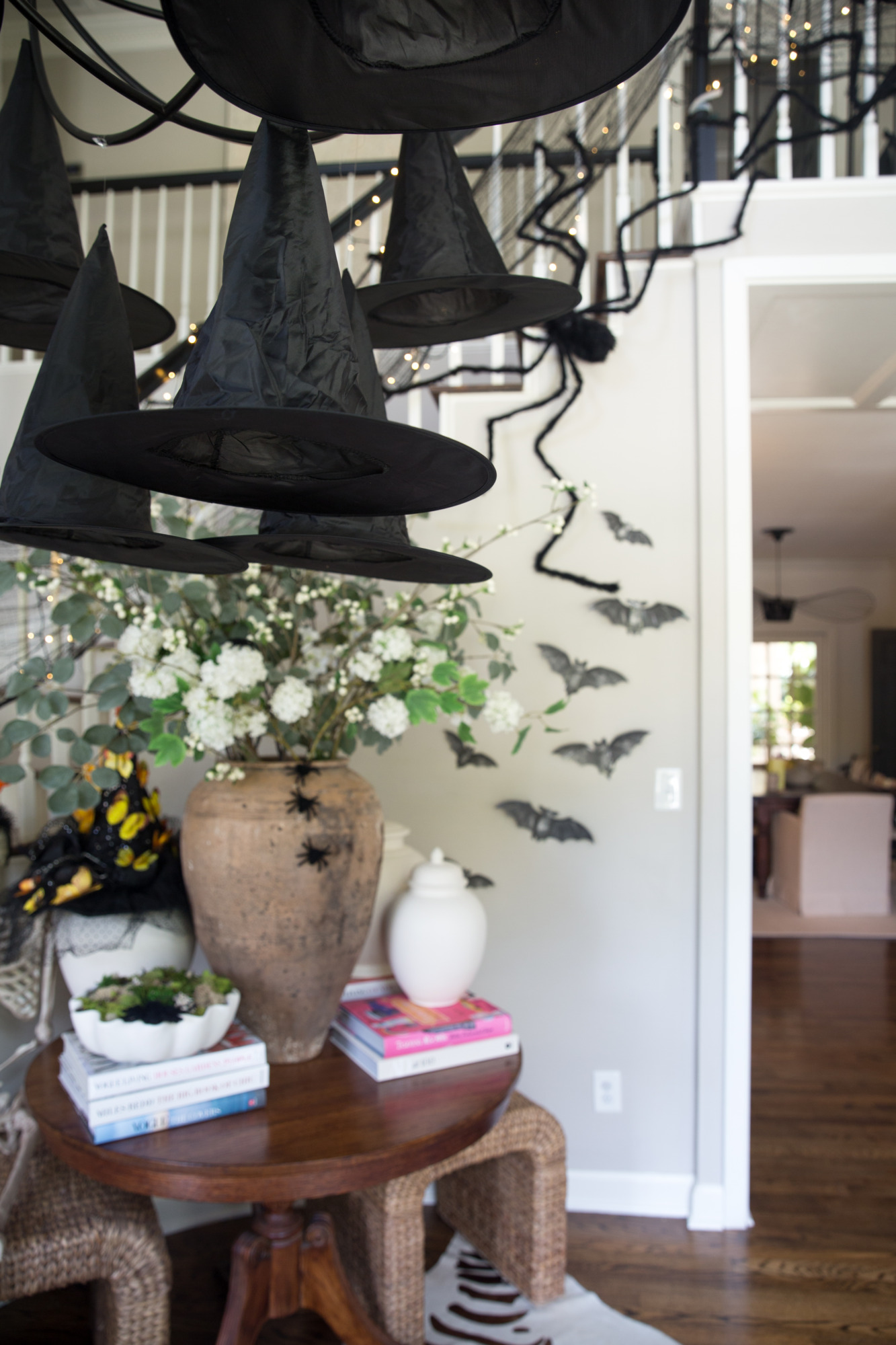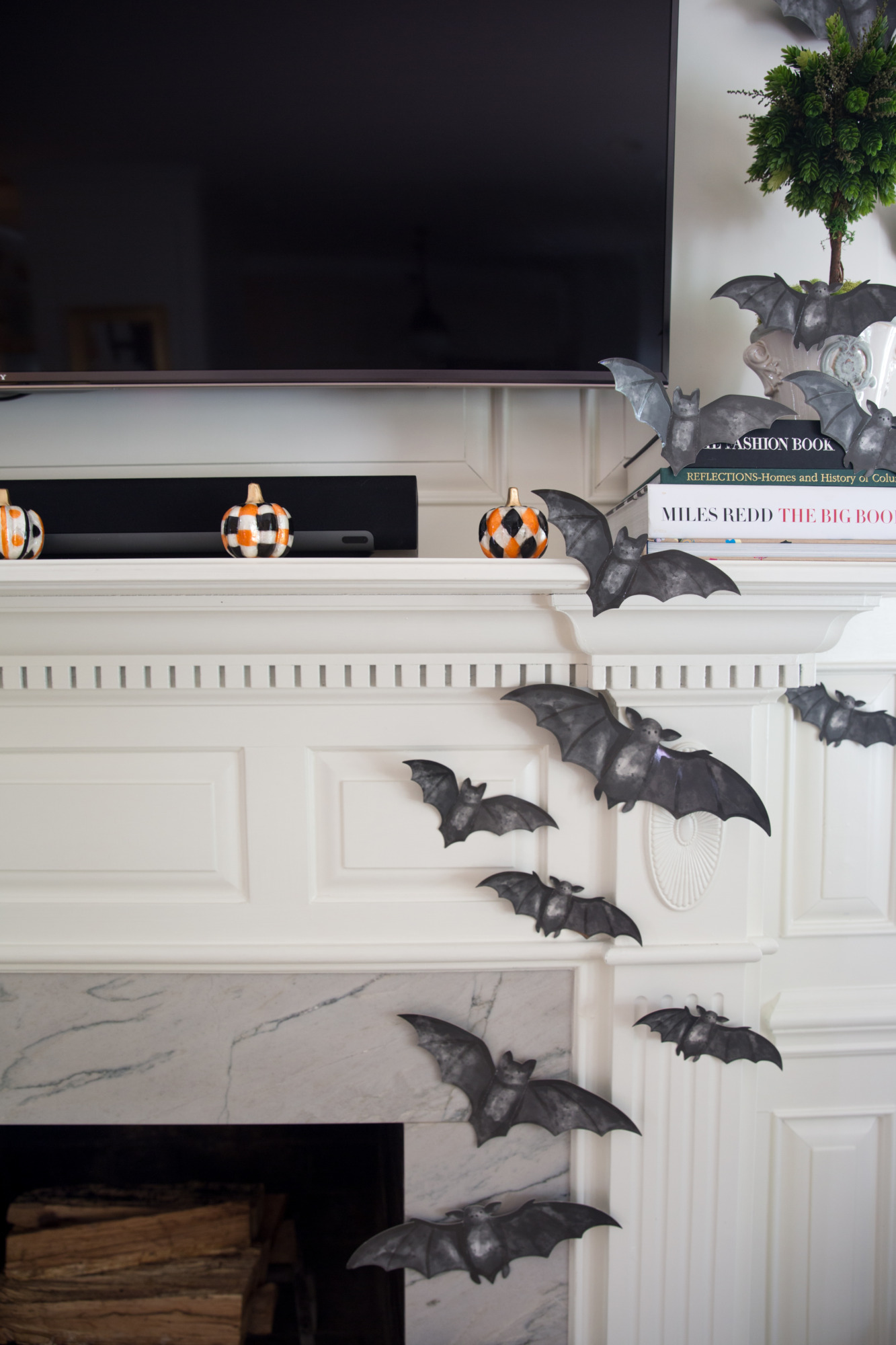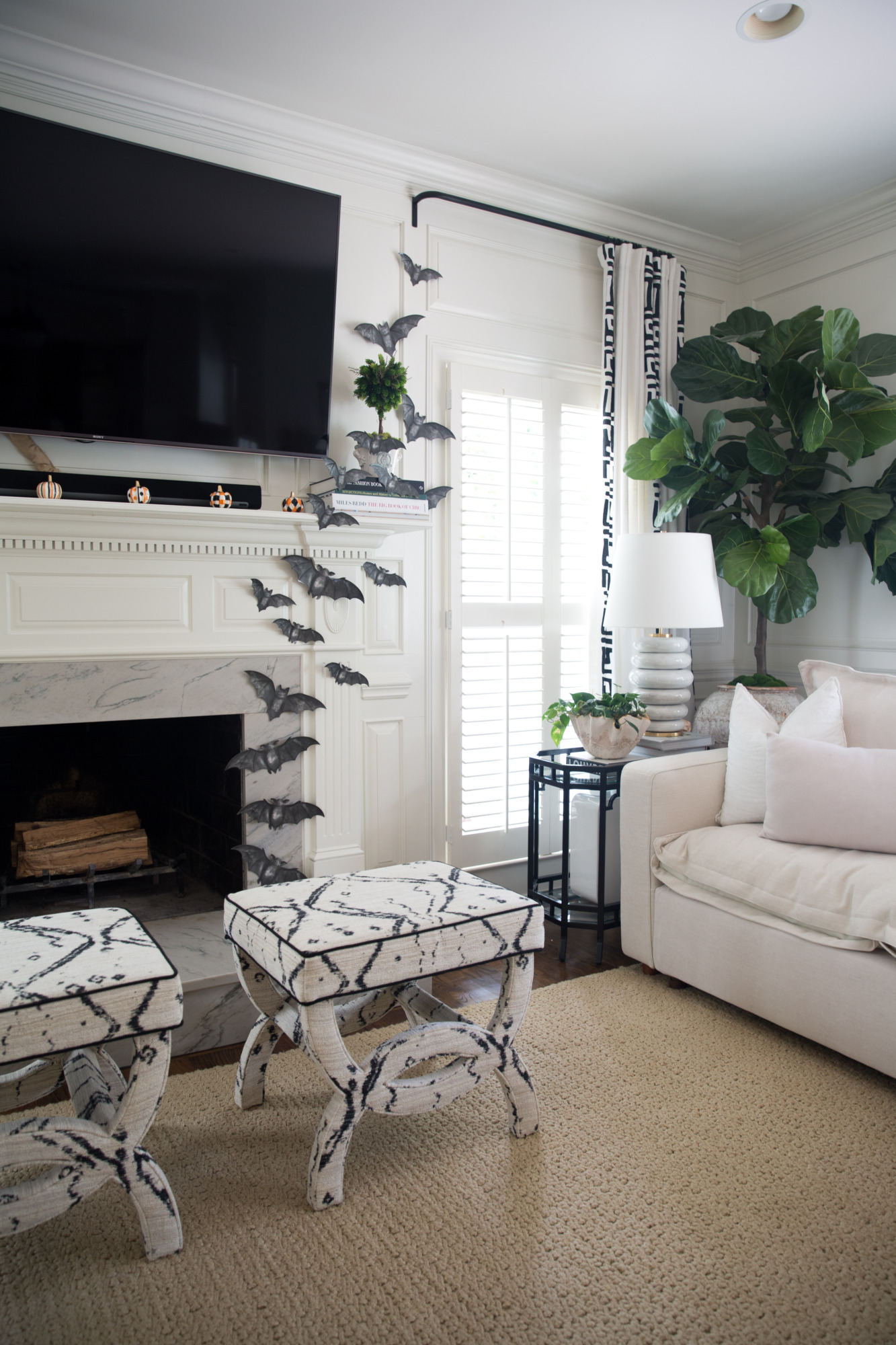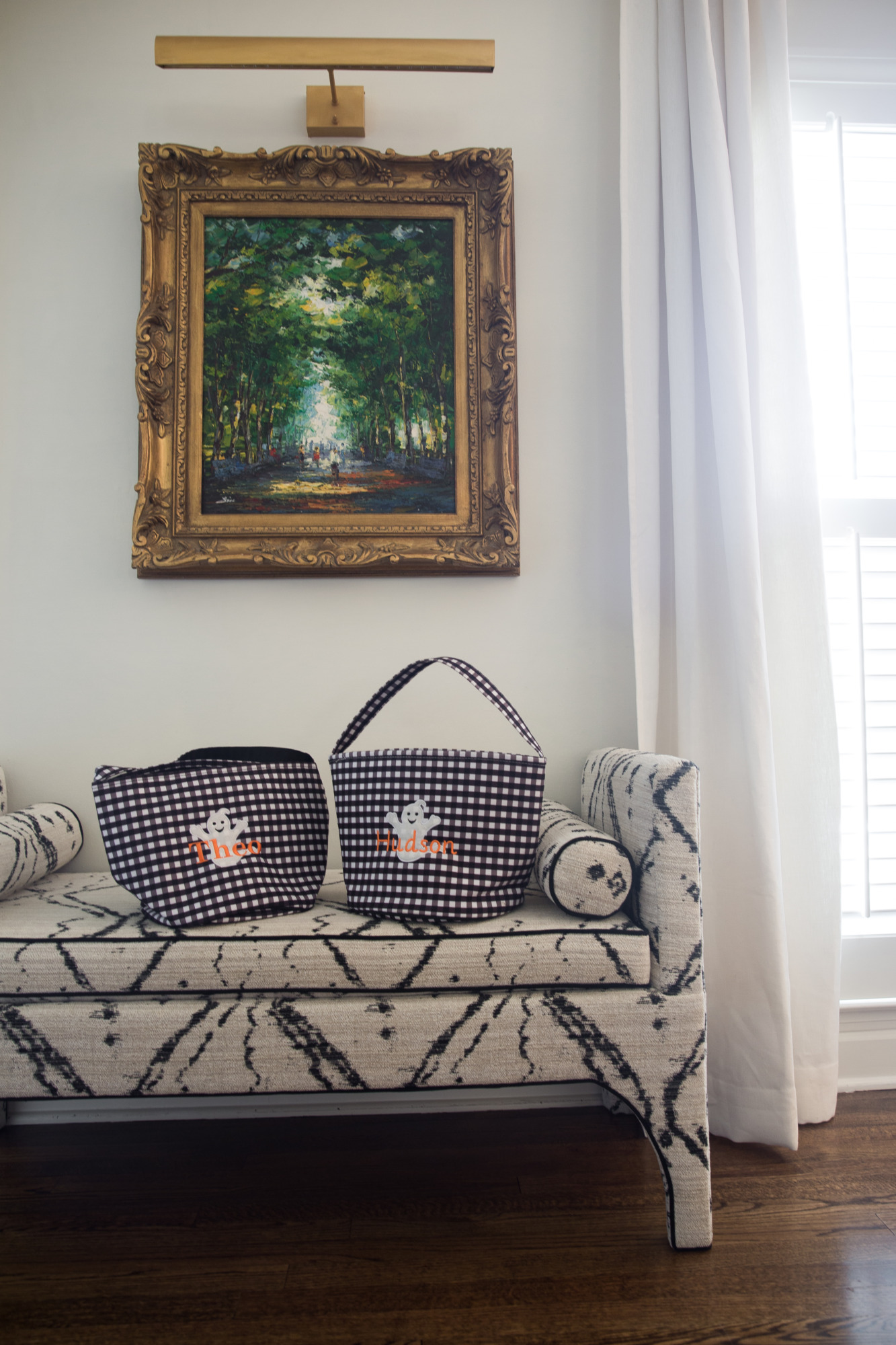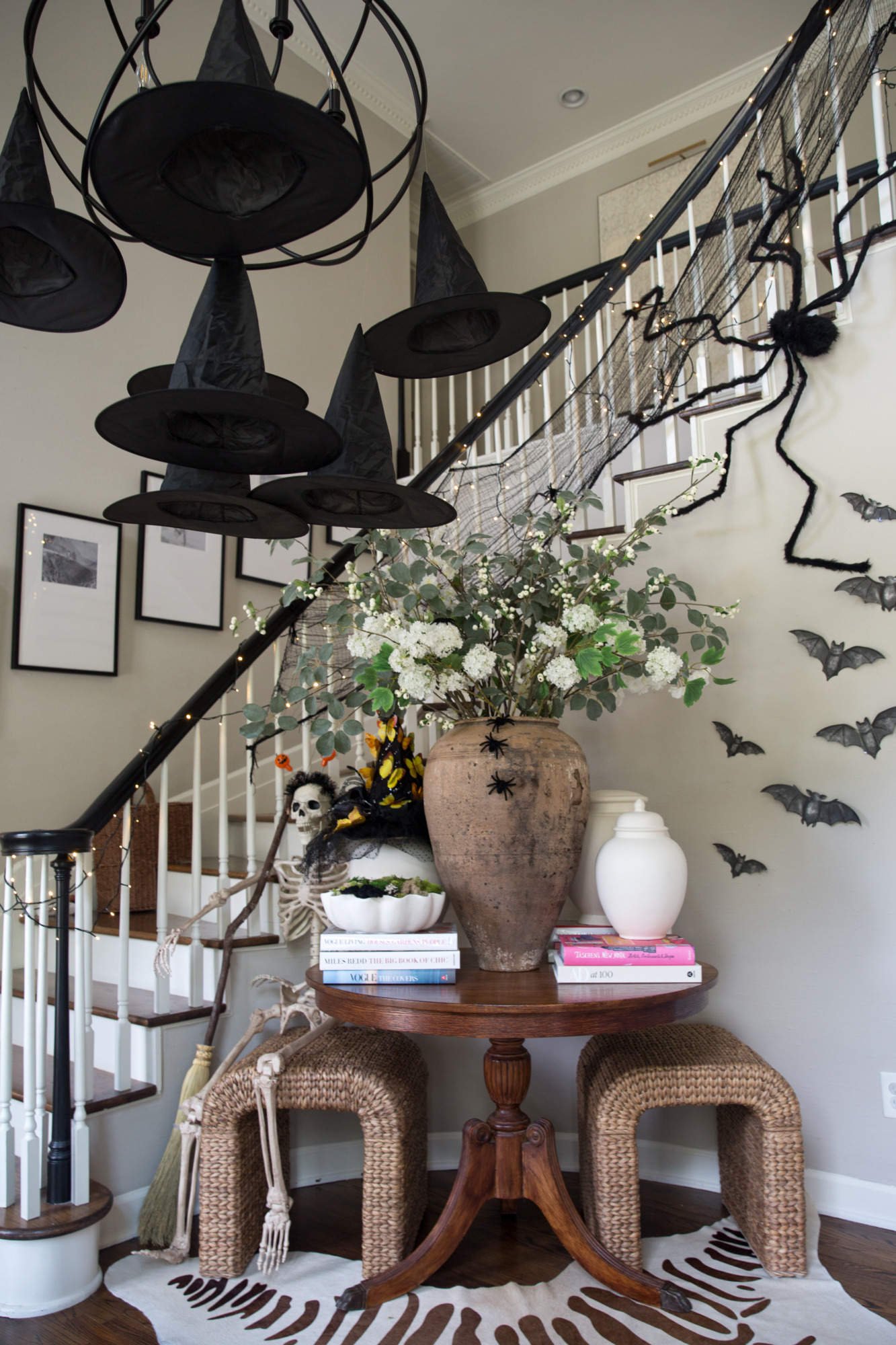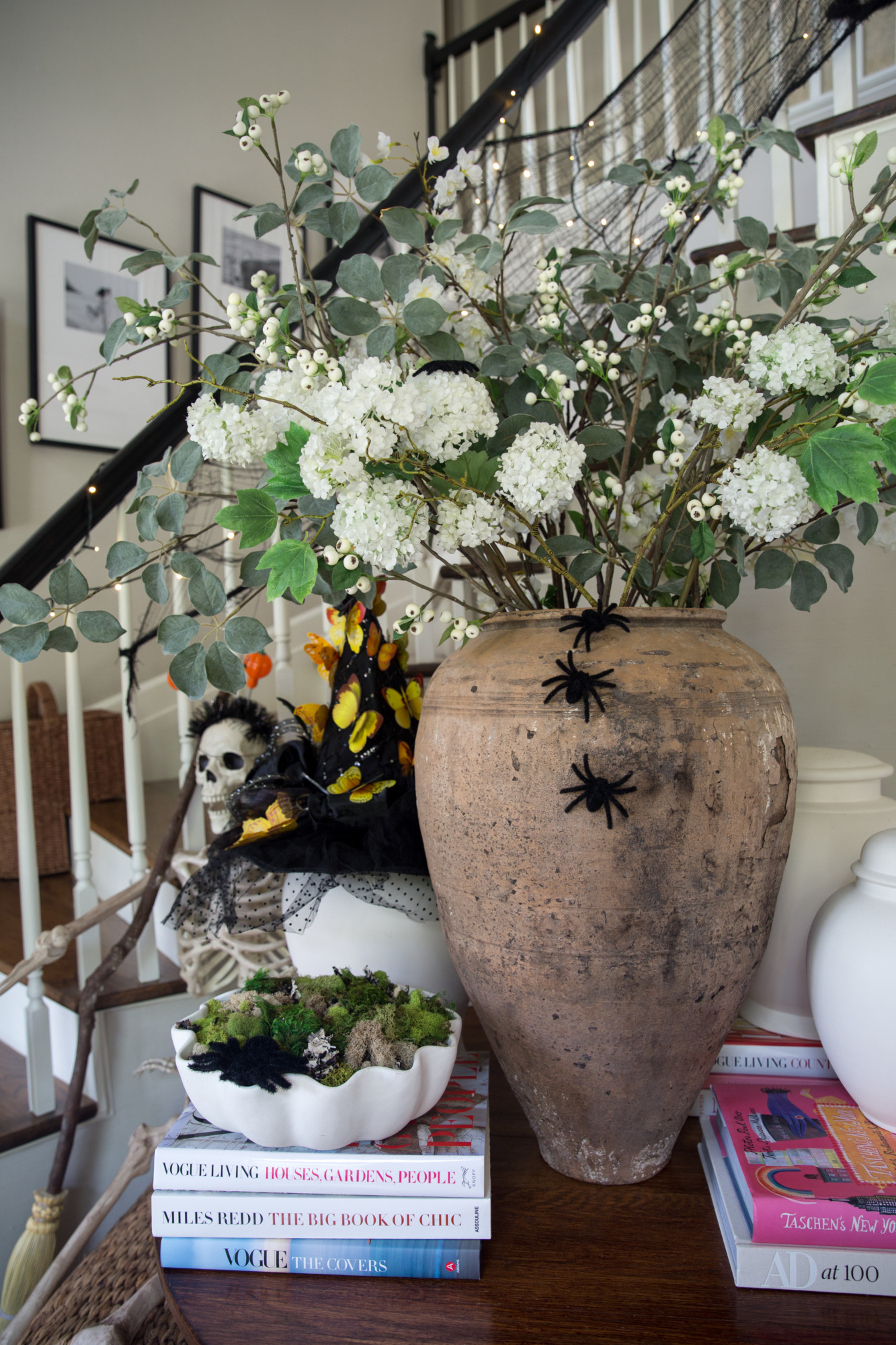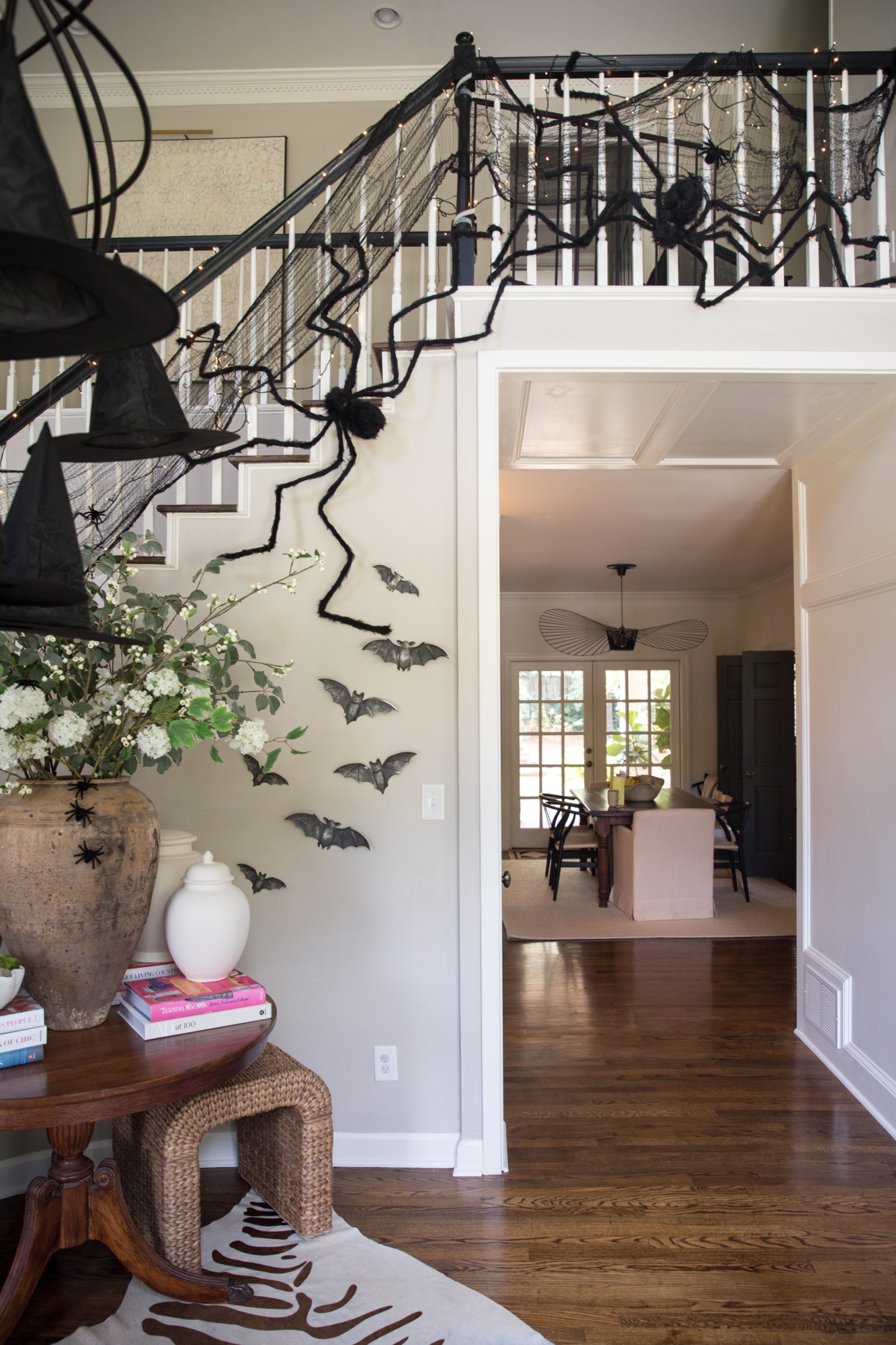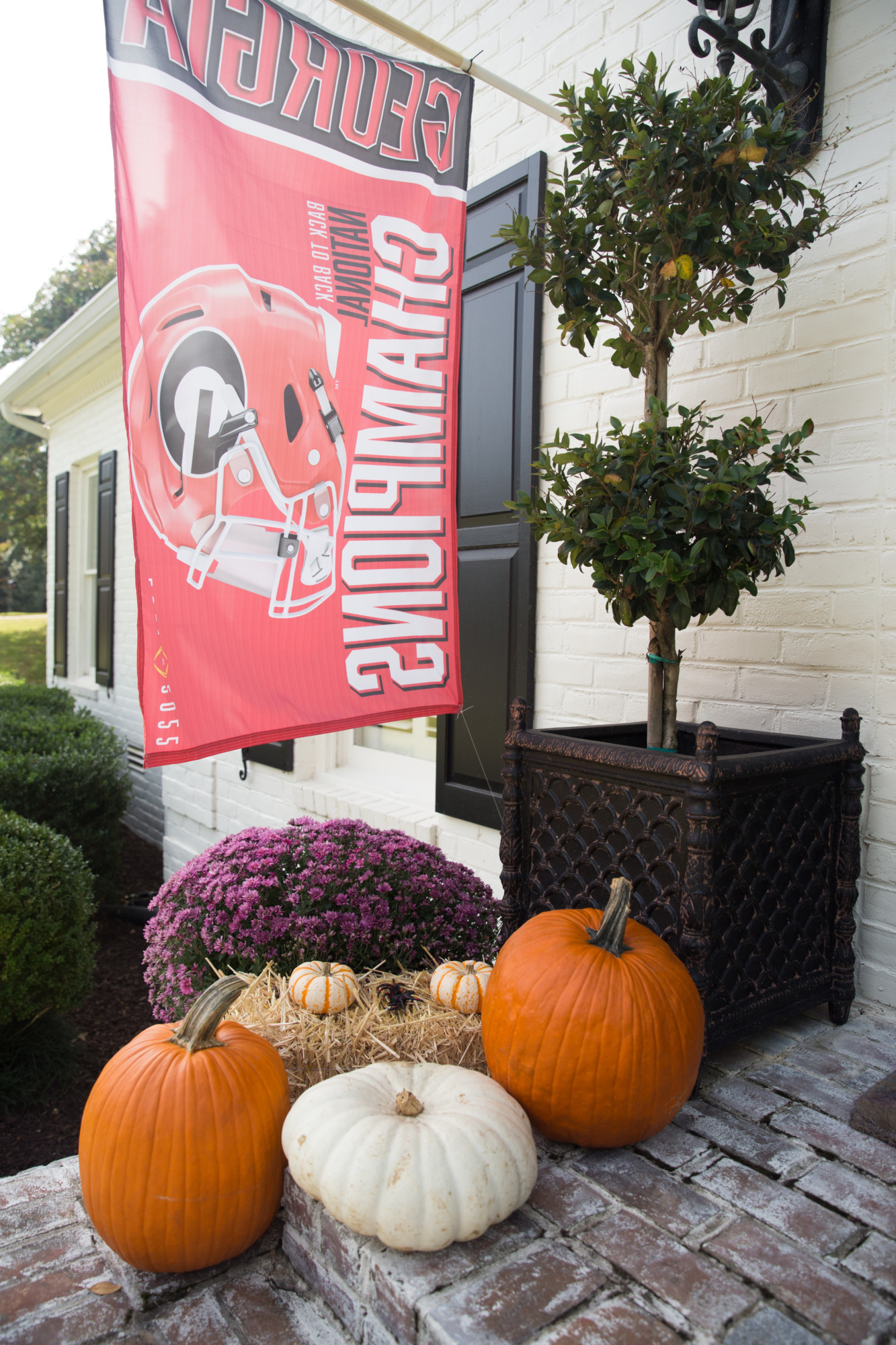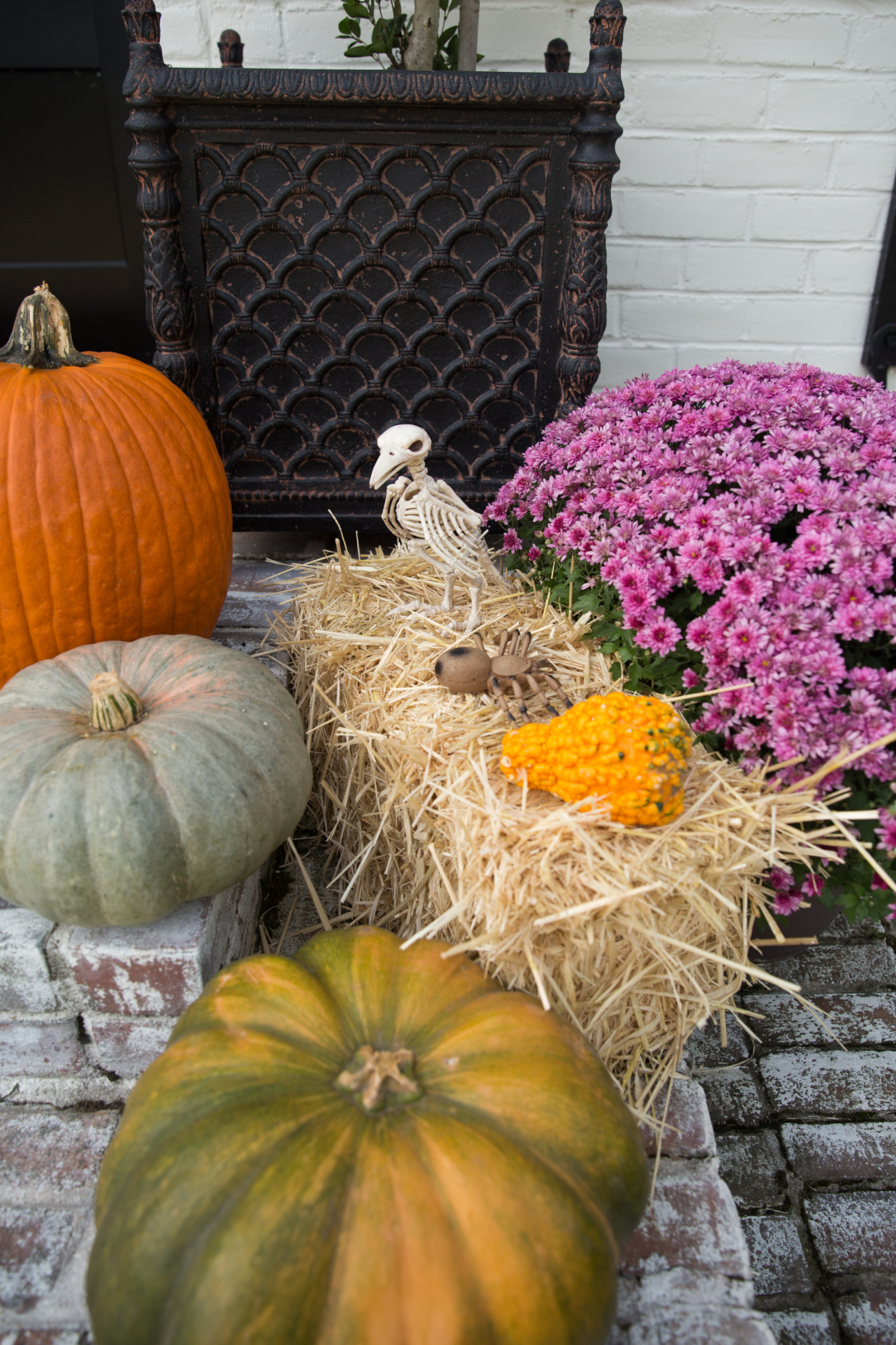 giant black fuzzy spiders | black spider web | skeleton | witch hats | lace witch hat | similar paper bats | trick or treat bags | similar mini pumpkins here and here | black twinkle lights
Thank you so much for reading! xo –