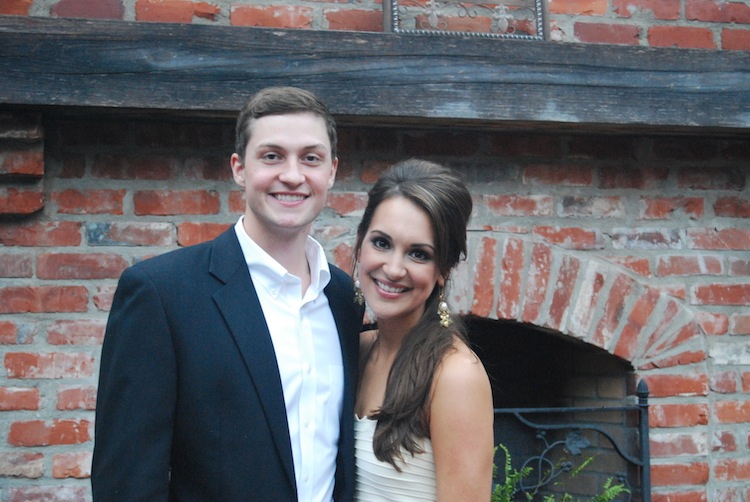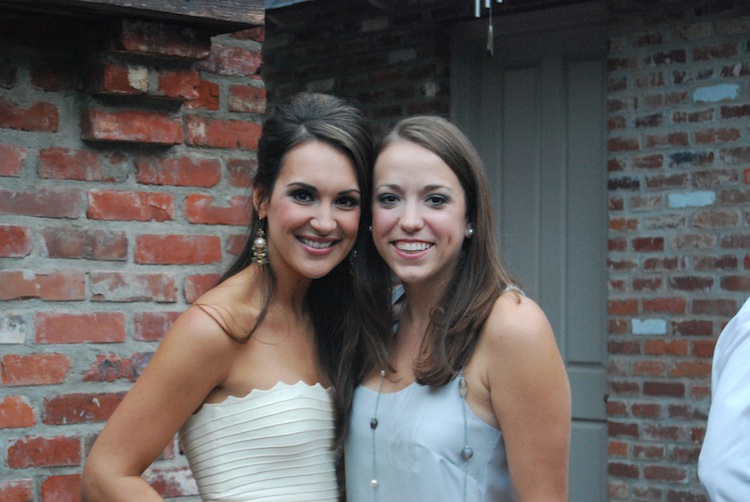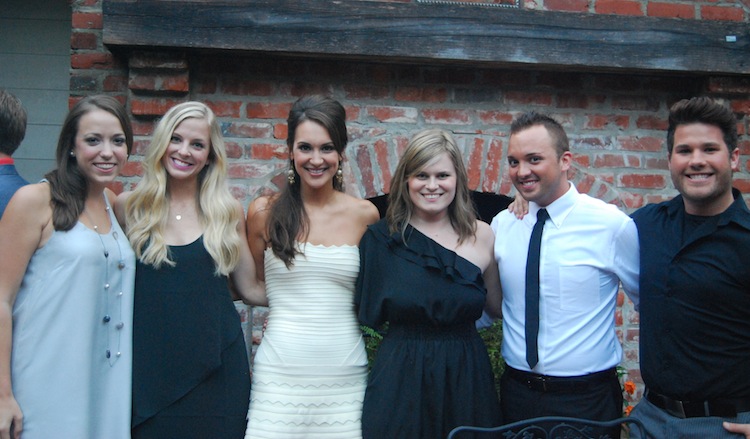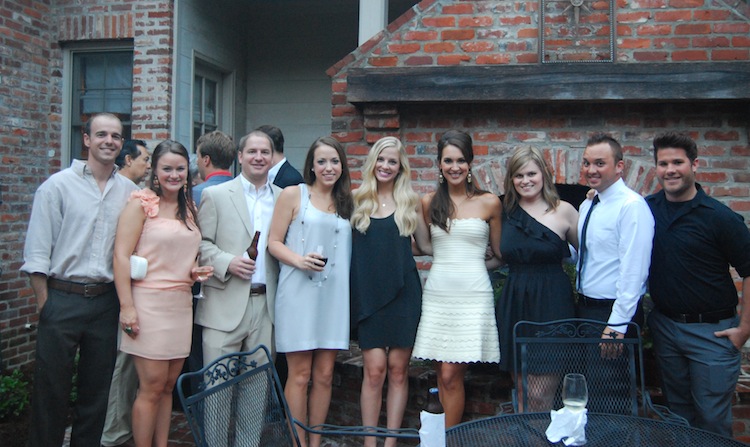 Robert Aiken, Anna Wise, Charles Blount, Katie McCabe, Corey Allen, Cassie Gregory, Jeremy Martin & Jonathan Dillard
Another fun night to celebrate our engagement with family and friends and this time, in Christian's hometown of Madison (outside of Jackson).  Such generous and thoughtful friends to host such a fabulous evening with some of the tastiest treats – check out the adorable s'mores bites.  No worries – my brother-in-law managed to snag the recipe from one of the hostesses who actually found it on pinterest!! Check out the recipe here.
Lots of thanks to my fabulous sister and future sister-in-law who are so amazingly helpful and supportive and bring their fancy cameras to snap all these photos so I can remember these special evenings!
Some iPhone snaps –
And if you're thinking, "her makeup looks a little more glam and her hair looks like it took a trip with Bridget Bardot to Texas," that's because I had a little trial run for wedding hair & makeup with the fabulous Anna Hester and Syd Curry.
I'm thinking a half-up, half-down effortless looking hairdo and while I love this fun voluminous look (and it looks like the photo I showed and asked for), I'm not sure it's going to making a repeat appearance in November as I think it looked better on Odette Annable than it did on me.  I still can't seem to find a photo of the exact look I'm going for so I can show Syd…do y'all have any suggestions?  Any former brides out there that want to give some hair advice??
The only thing I need that I can't seem to find are these little guys shown in the window display at Kleinfields in Manhattan.
Thank you so much for reading! XO –