– it's beginning to look a lot like Christmas –
– these headphones given to me by my sweet hubs so he can snooze while I catch up on my Housewives –
– a beautiful hike in Laguna –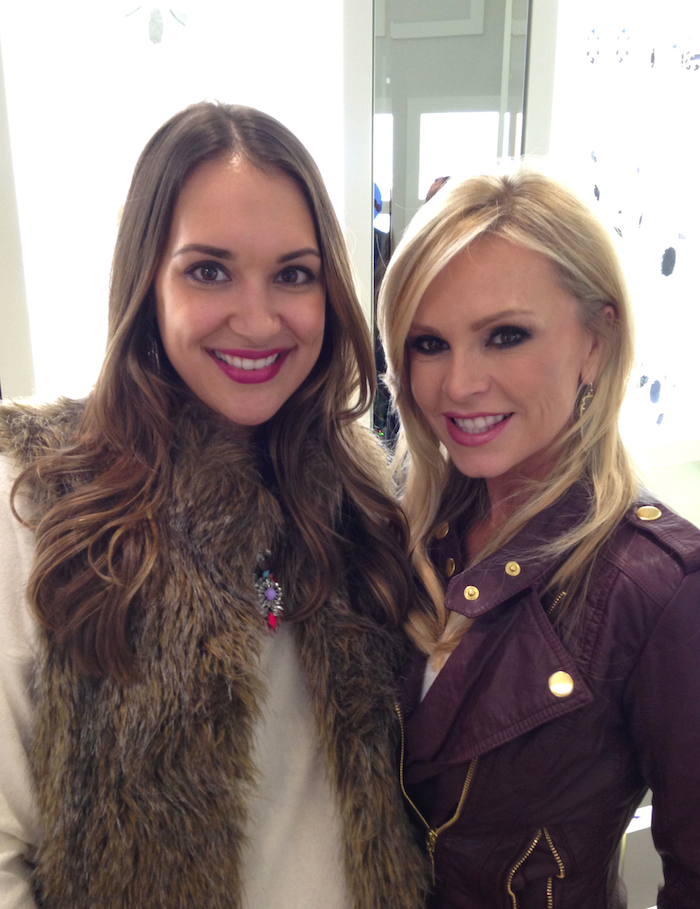 – meeting the incredibly kind and fun Tamra Barney Judge at the Kendra Scott Fashion Island holiday launch –
– this cute fellow outside the Kitson at Fashion Island –
Welcome to the weekend!  Christian has begun working nights and so we now get to spend about an hour together a day…bleh. I am so envious of couples who both have normal jobs and actually get to go to dinner and hang out regularly!  They say absence makes the heart grow fonder…is that even if your married?  Caroline Manzo (Real Housewives of New Jersey) seems to think so.
Speaking of the Real Housewives, I had the pleasure of being invited to attend the Kendra Scott LUXE Collection launch party on Tuesday evening at Fashion Island, meeting both Kendra Scott and….TAMRA BARNEY-JUDGE of the Real Housewives of Orange County.  Can I say I've never been so starstruck?  Y'all know I watch every show on Bravo!, especially all of my housewives.  Tamra was so kind and approachable, talking to me about where I moved from, what I do, etc.  She even grabbed my hand to compliment my engagement ring!  She's even more hilarious and fabulous in person than I thought she was and now I'm an even bigger fan (if that's even possible).  I now just need to find Vicki and Heather and my OC Housewife dreams are complete.
I plan to have some girlfriend and fall weather time this weekend.  What are your plans?  Do you watch the Real Housewives of OC?  Who's your favorite?  I've been watching the new Beverly Hills ladies and I think I have a huge crush on Joyce.  She's so beautiful I can hardly look at her.  I love some pageant girls!  Talk to me.  Give me your real housewife confessions.  A HUGE thank you to reader Rachel B. who shared that RHBH vulture.com article with me last Friday.  ABSOLUTELY hilarious – a new one for this week's recap!  Thank you so much for reading – have a beautiful weekend!  XO –
PS – Who else is obsessed with this Lady Gaga Fashion! track on her new album?  I literally think I've listened to it 25x.