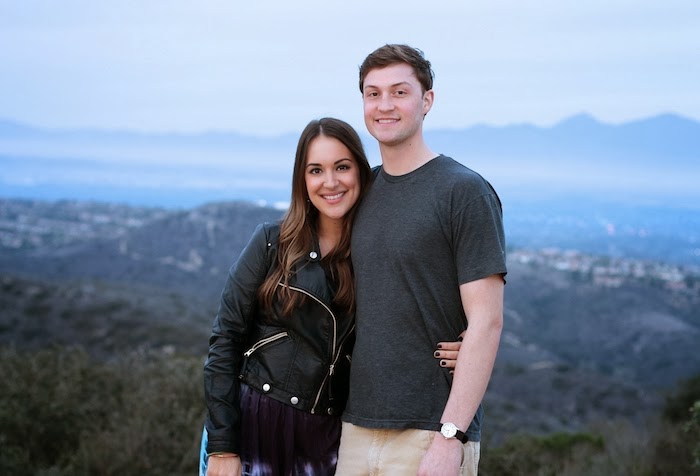 – a beautiful view from Top of the World in Laguna Beach –
– stopping to smell the adorable soaps in Lush –
– roses from the restaurant valet on Valentine's Day –
– new Steve Madden sunglasses that I am really into –
– these Polagram printed instagram photos that I am obsessed with –
I had some exciting projects present themselves this week and I'm feeling motivated and inspired!  I am enjoying some downtime with both Christian and some girlfriends this weekend before I head back to Chicago for the week.  I find it so hard to watch what I eat when I'm traveling – any tips or should I just go by YOLO and eat deep dish pizza?
How cute are these polaroid-style photos from Polagram?  It's an app that allows you to select instagram photos to print in various styles.  These are so adorable – I can just envision stringing wire and using clothes pins to hang these babies.
A Lula check-in — she continues to learn how to get around with her new body and we work hard to keep her from licking her wound so it will heal properly and quickly.  This has involved a few newborn onesie "crop tops" (you may have seen on instagram) and the head-cone, but she's a good sport and we love her more than ever.  I will meet with the veterinary oncologist in the beginning of March for our first check-up and am hopeful that she will live a cancer-free life.  Only time will tell. Thank you SO much for your prayers!! You have no idea how much your encouragement means to me.  It has truly been essential in keeping me positive and optimistic that we made the right decision for her.
My mom recently shared this video and it moved me to tears.  I have a beautiful niece with special needs and a family full of animal lovers.  I felt like this video was speaking directly to my heart. Warning:  don't watch this unless you have some tissues nearby!
Thanks so much for reading and have a beautiful weekend – XO –