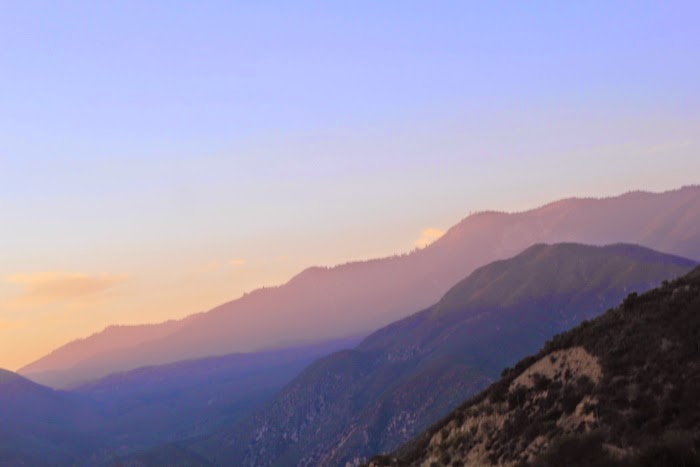 – the view on our drive home from Big Bear –
– one of my anniversary gifts from Christian – the most beautiful fiddle leaf fig tree that I've wanted for almost a year (he says I kill all my plants…but my lemon and lime trees from my birthday are going strong so he caved – booya!) –
– pumpkin spiced coffee with a view (mug here) –
– bringin' out the happiest of happy
wellies
–
– the cutest thermos (from Ikea) I ever did see  –
This has been such a fun week – celebrating our wedding anniversary and making Thanksgiving plans – one of the many reasons I love November  I knew I wanted to get married in the fall because the cool, crisp weather, changing of leaves and fall holidays are my absolute favorite time of year. The first day of October always brings so much excitement for the months to come and I try to savor every minute!  Speaking of – Christian and I have never had an actual Christmas tree because the first year we were honeymooning and he was interviewing for medical residencies and the second year our apartment was the size of a shoebox so we skipped it (Bailey ran through the screen door in that apartment multiple times, I could just see her knocking that tree down in an instant).  THIS year, I finally have the opportunity to have a beautiful tree and Mr. Scrooge is all, "I don't think we need it." He's crazy right??  WE MUST get a tree, right??
After such a romantic getaway weekend (photos to come!), Christian is working this weekend and I plan to do some really sexy things on my own – like clean out my closet, work on this blog, do a little early Christmas shopping and bake a sweet potato pie. I'm WILD!  Speaking of shopping, it wouldn't be the weekend if I didn't keep y'all in the loop with the latest and greatest sales going around.  Check it out:
J.Crew Factory: 40-60% off (bought this and this for Christian)
Madewell: 25% off with code FALLBACK (I'm dying for these jeans)
Kate Spade: 25% off with code BEMERRY
Old Navy: 25% off with code SAVEMORE (love their workout clothes)
J.Crew: 25% off with code SHOPNOW (I snagged this shirt – it's perfection)
French Connection: 30% off with code FCFF30
GAP: 30% off with code HAPPY (want these)
Bloomingdale's: 20% off with code HOLIDAY (want everything)
Macy's: 25% off with code GIFT
Also, I couldn't wrap up this week without thanking y'all for all of your heartfelt responses and advice to Wednesday's post.  I loved hearing your own relationship advice and lessons – it was beyond inspiring.  Thank you so much for all of your well wishes and tips!
Lastly, don't forget to enter the $100 Lulu & Georgia giveaway!  Seriously I was on their website two nights ago and added like five things to my cart…obsessed.  Have a beautiful weekend – XO –