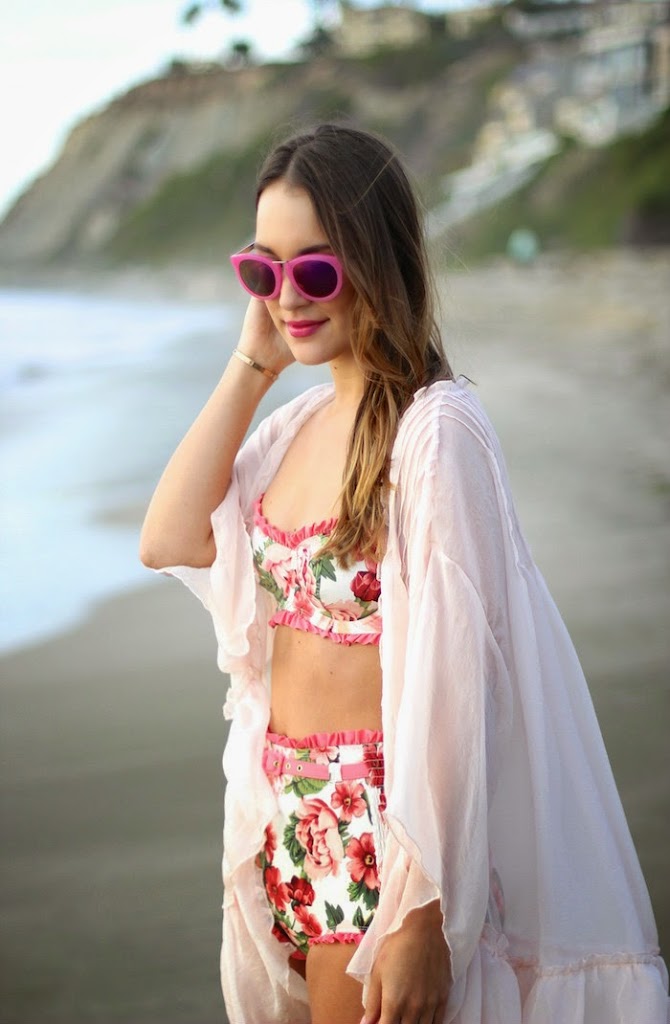 When we first moved to Orange County, a new friend told me her favorite beach in the area was Strands Beach in Dana Point.  This rang a bell because when we visited before we moved here (looking for houses/apartments), the man who drove the shuttle from the hotel to the airport was telling us we should try to see Dana Point before we left.
After our first visit, it was obvious in the first five seconds why everyone falls in love with this place. It is probably the most gorgeous beach I've ever seen other than the beaches in Greece.  The houses, palms, open sand and electric sunsets – it instantly because our favorite beach in the area as well.  And it was the perfect place to try out Christian's new surfboard and wear one of my favorite retro swimsuits on a lazy, gray Sunday afternoon.
Still kind of crazy that we go to the beach in the middle of December… I don't think I'll ever get used to that.  Where am I again?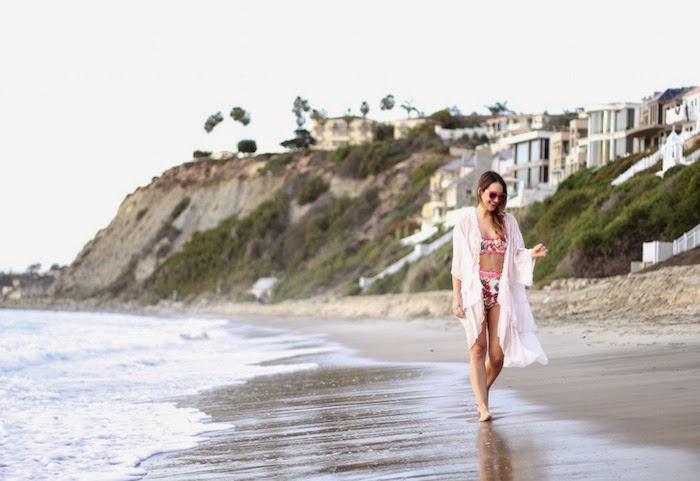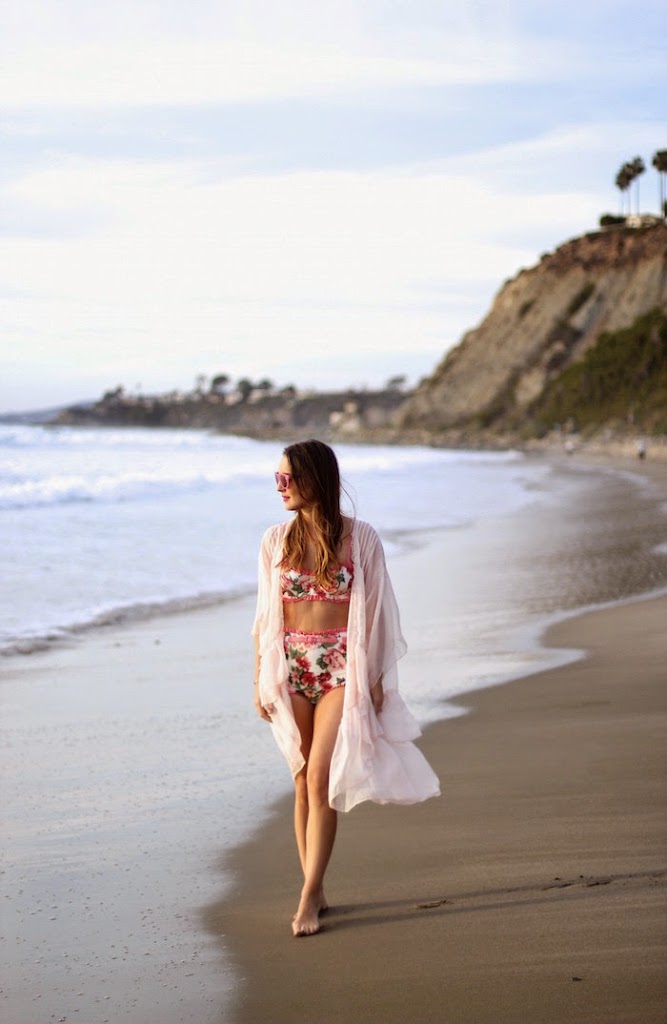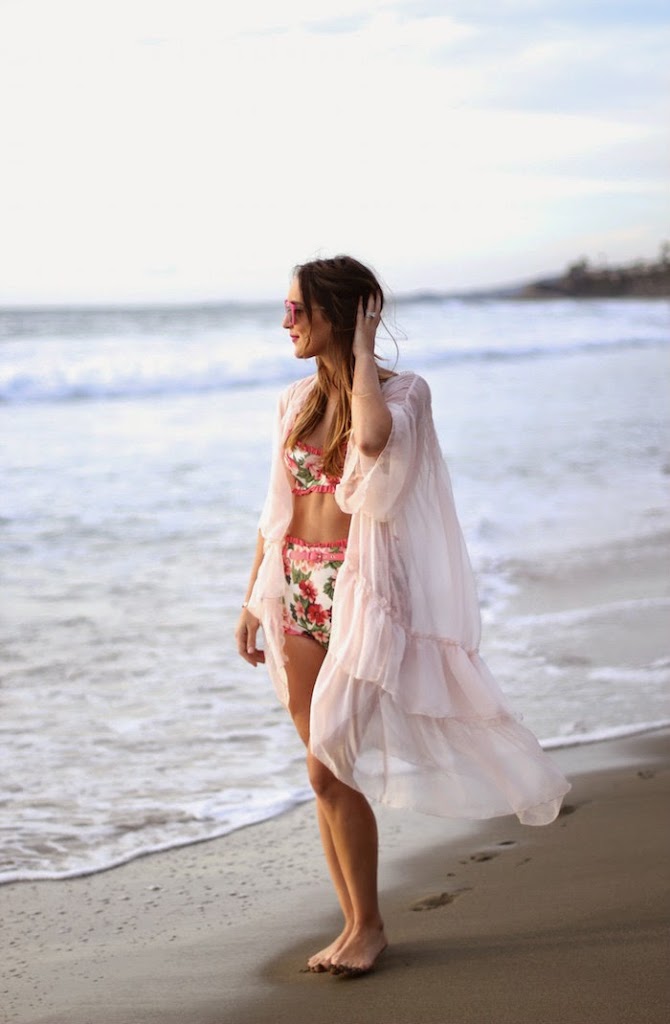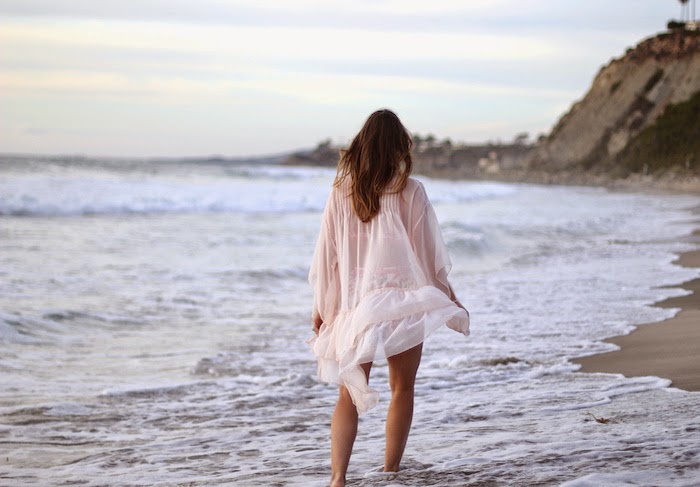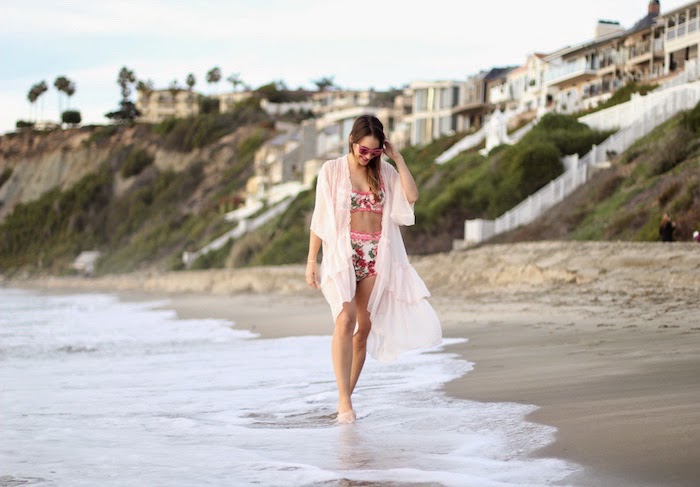 swimsuit c/o WET Swimwear | kimono, no longer available – similar here and here | sunnies c/o People by People
What's your favorite area to unwind where you live?  Do share.  Thanks for reading and Happy Holidays to ALL of you!! XOXO –