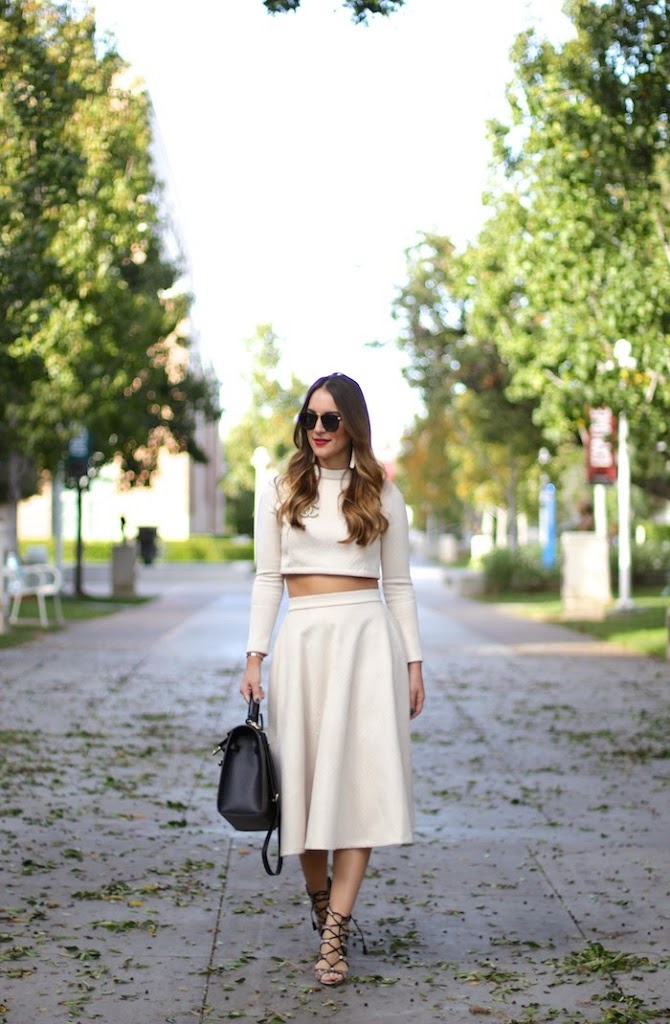 This crop top and midi skirt is probably my favorite outfit I've worn in quite some time.  While I know what looks good on my body, I can't help but want to try out new trends.  Bermuda shorts, mini skirts, leg warmers with ankle booties, lots of hair braids – I love all of these trends on other gals but they don't really do anything for my body.  Crop tops and midi skirts?  This is a trend I gladly embrace.
I have always had a lean torso and carry my bulk in my bum and thighs – I've been told have my grandmother's figure who I never got to meet but I've seen photos and can totally see it.  Thanks for thighs, Bette!  I love a full or flowy skirt that hides this while accentuating my waist.  It gives me a little shape which is nice.  But don't get me wrong, I love a comfy, loose top and shift dress… although Christian isn't a fan of loose clothes on me. Not that I really care, obviously I dress for myself.  BOOM! #makingCarrieBradshawproud
So forgive me for sharing too many photos of this top + skirt combo – I'm just quite obsessed with it and love winter white this time of year!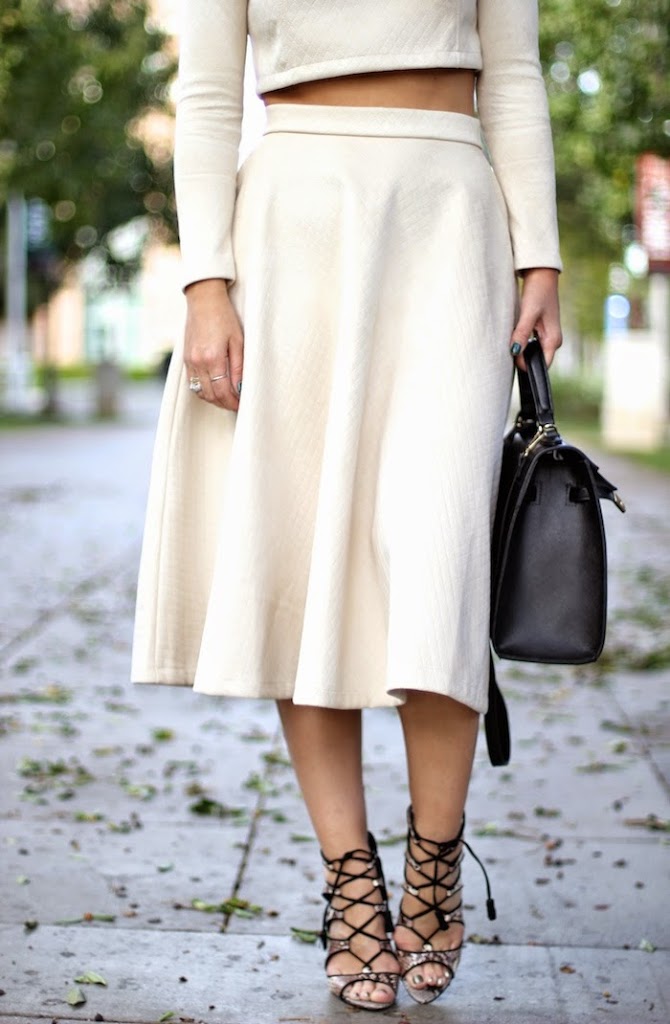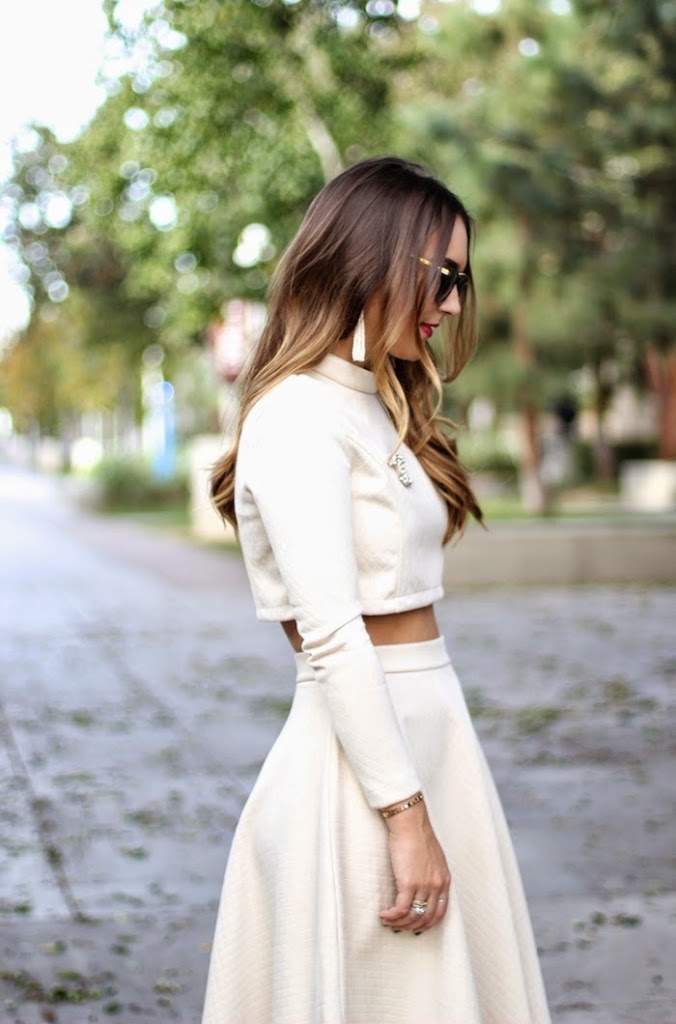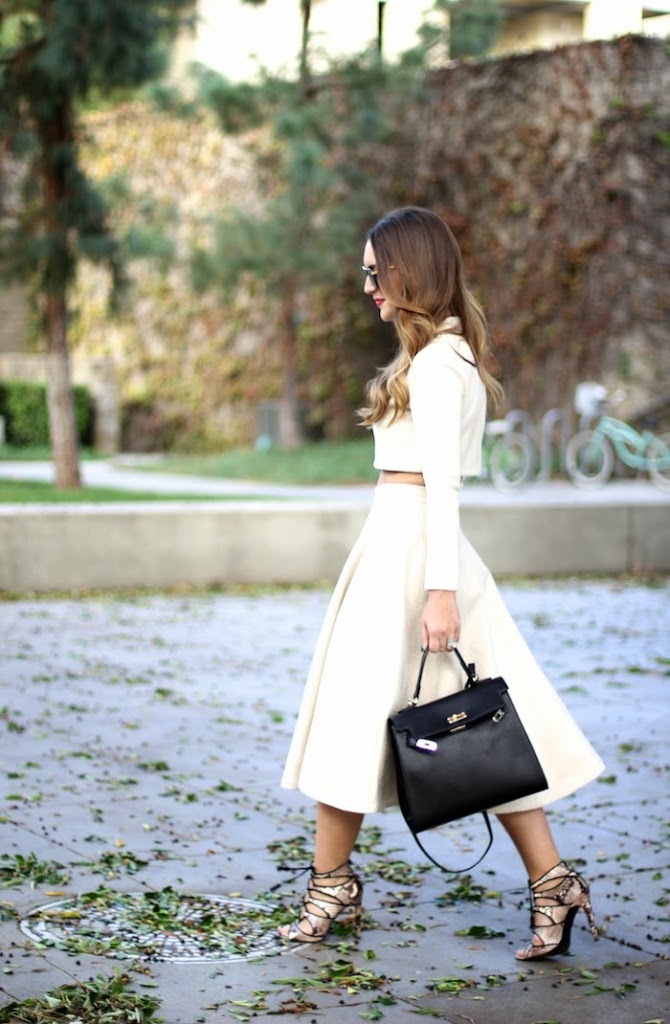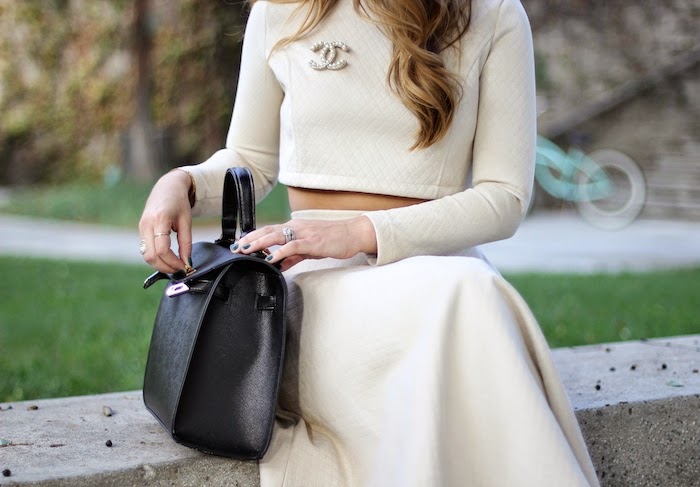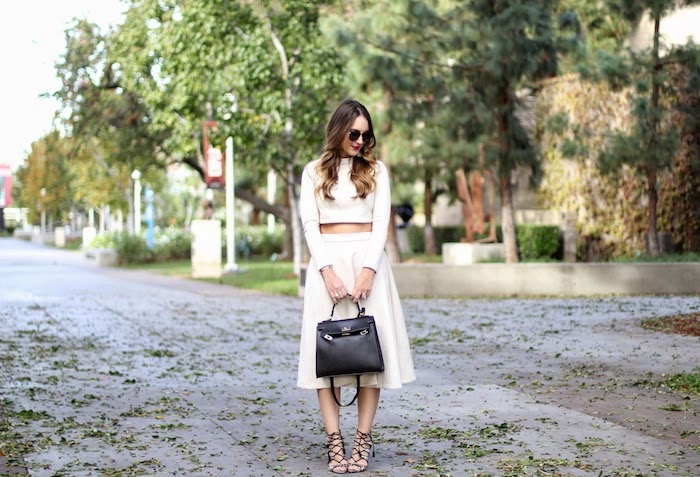 top & skirt c/o ChicWish | heels – Zara, love these and these | bag | lipstick in catfight | brooch – Chanel via Saks, love this one and this one | sunnies | earrings

Thanks for reading! XO –