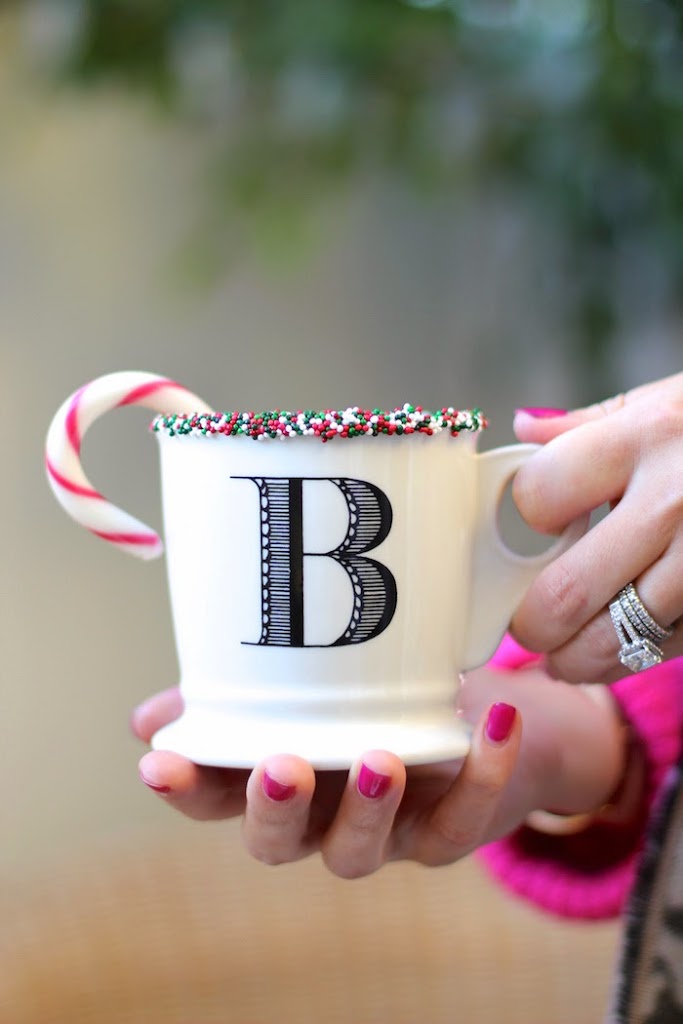 With the last few days of Christmas decorations still being up, I wanted to end the holiday season with a little cheer.  You may have seen my first post sharing this Sprout computer by HP, but I wanted to share the amazing scanning capabilities with you guys while also sharing a cute little cocoa recipe!
I was making some hot cocoa to enjoy a mug on our last night with our Christmas tree, and I wanted it to be extra festive because I mean… if it it looks cute it tastes better, right? Plus a tasty drink always helps me when I'm trying to be creative.  Preferably one with a little booze.  Just kidding.
Not kidding.
I thought I would sprinkle the rim of the mug and using honey and leftover Christmas sprinkles (you can also use corn syrup or melted chocolate = yum).  Simply dip the mug in honey, then dip in sprinkles.  I used a small baking funnel to pour the hot cocoa in the mug (as to not splash the sprinkles) and finished it off with a candy cane.  Voila!
How cute would this be with colorful sprinkles and coffee on a birthday?  Or is that just me?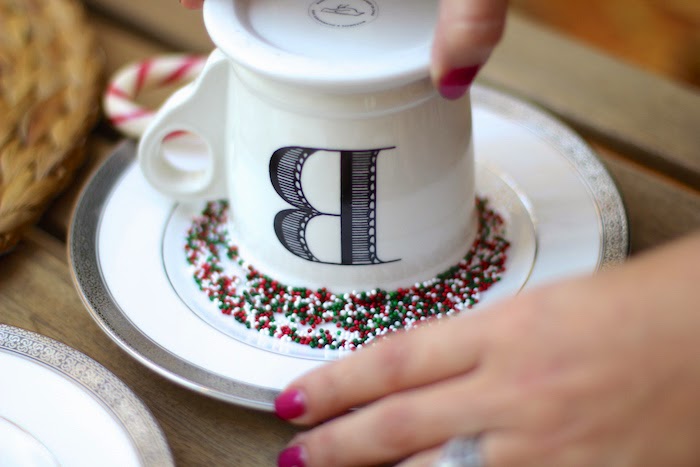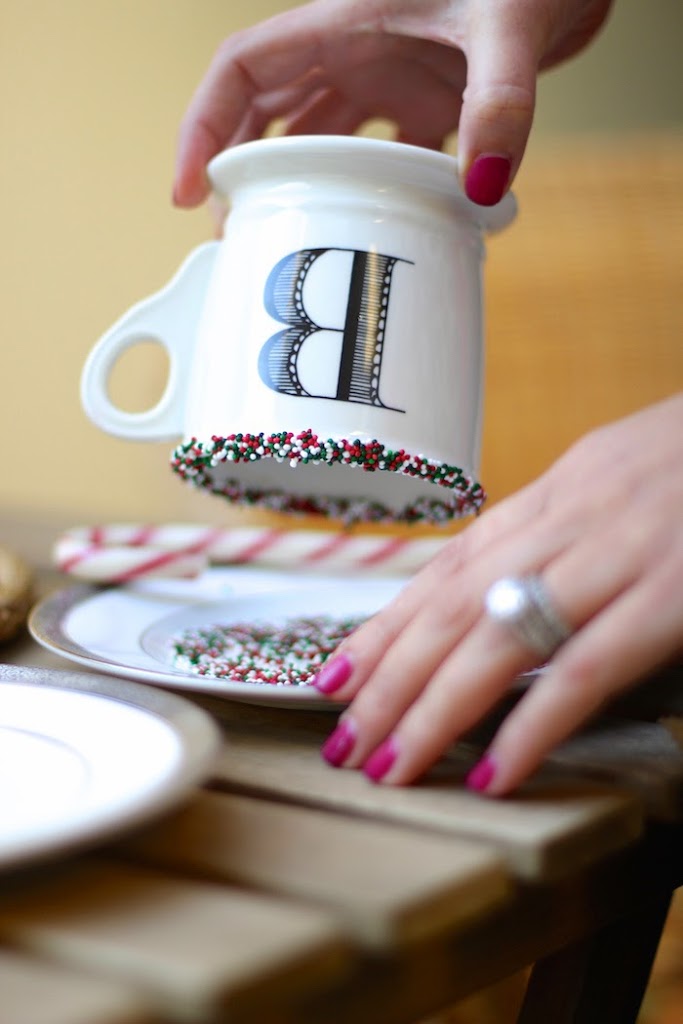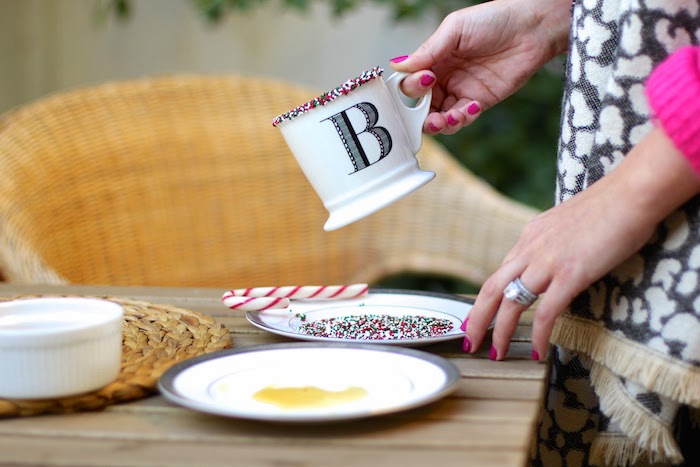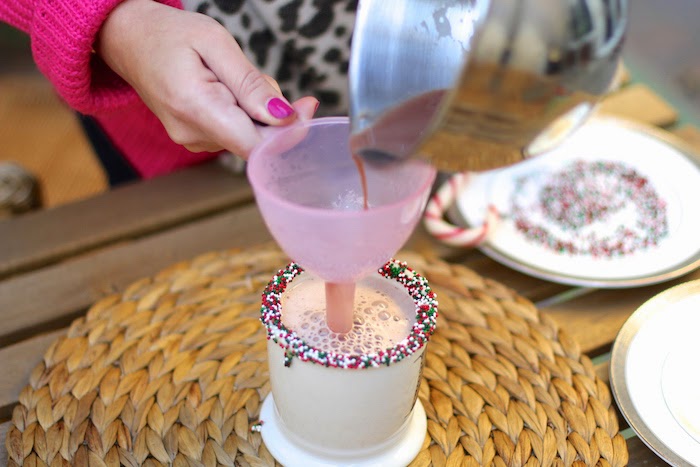 So easy, so cute.  I'm not going to lie that I was sad to see our Christmas tree go, but it's nice to have the space back again.  And let's be honest, when the tree is dead and pine needles are everywhere, it makes letting go of the tree a little less painful.  What was more sad was going on a New Years Day jog with Christian and enjoying the Orange Circle Christmas decorations for what I knew would be the last time.  When they were putting them up I called Christian on the way to work to tell him they were PUTTING UP THE TREE IN THE CIRCLE, and I literally sounded like a 7-year-old with excitement.  Until next year!!
Thank y'all for reading – and tell me, who's going to sprinkle their mug for their next cocoa?  C'mon, you know you want to.
Y'all Don't forget to enter the Max & Chloe giveaway! XO –