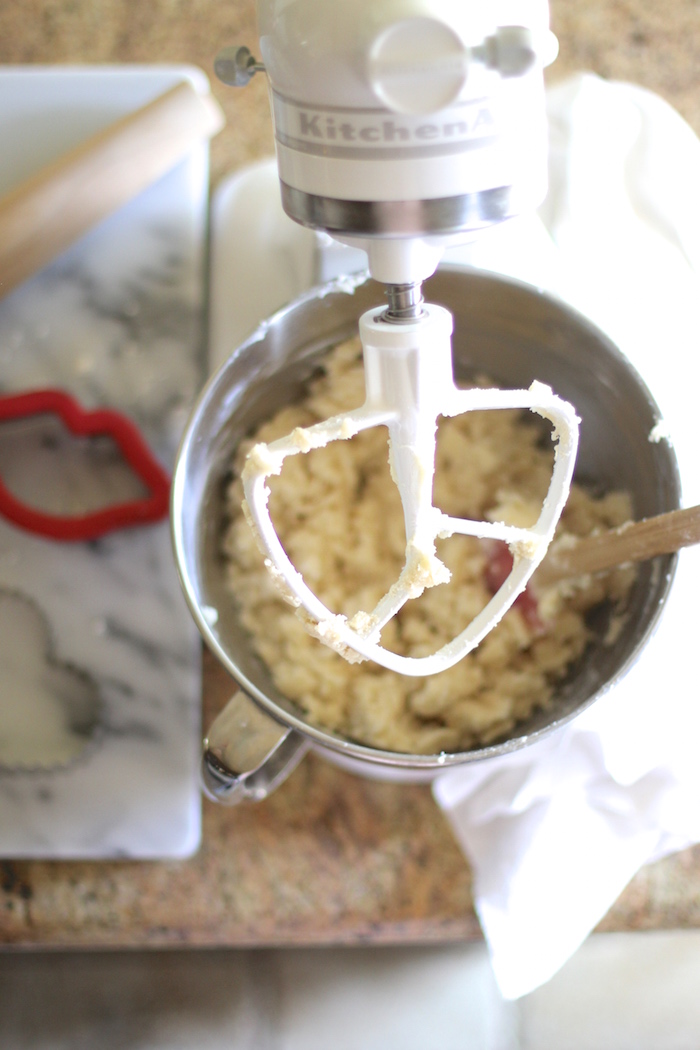 It's not a Hallmark holiday if there isn't something sweet to celebrate with, right?  I actually baked these cookies for Christian on Super Bowl Sunday.  He was working all weekend and the man has a sweet tooth like a jr. high girl, so I knew if I made him so cookies it would be a treat.
I texted him a picture (which I later instagrammed), and his response was, "those don't look like football cookies." In my defense, I didn't attend any Super Bowl parties because there was really no point if C couldn't come with, considering we all know the only element of the game I cared about was Katy Perry (and Missy Elliott was an AMAZING surprise).  Because of this, I had kind of forgotten the game was even on – whoops!
But back to the cookies.  I am not a skilled baker.  My mother-in-law and sister-in-law can bake the most amazing cakes, breads, cookies and so on.  They have the skill and patience to decorate beautiful desserts, while I do not. SO, I wanted something that was practically fail-proof – enter chocolate-dipped shortbread cookies.
I used this recipe and added some sprinkles.  Trust me, if I can bake two batches of these, anyone can.
Quick note: I've recently updated the category pages up at the top to reflect a grid display so it's easier to navigate.  This should make scrolling through the food & drink page much easier!
Are you baking this week?  A reader recently shared that she makes her husband chocolate-dipped strawberries every year and now it's their tradition.  How sweet is that?  I'd love to hear your traditions… and if it involves food, well that's even better.  Thanks for reading and happy red and pink week! XO –