– these seriously adorable Danielle Stevens rings (and I'm addicted to these studs) –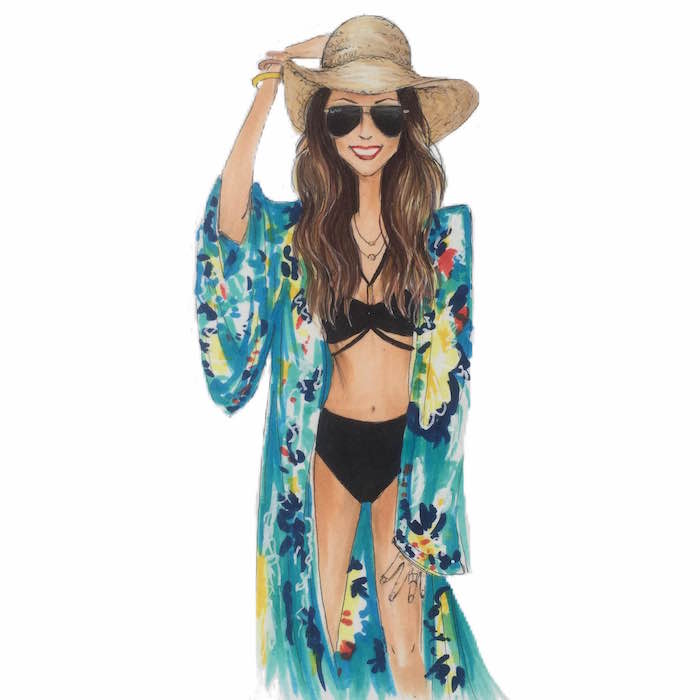 – this incredible illustration from the ever talented Jordan from this post –
– falling in love with the Via Maya collection –
– I'm always ready to pop some bubbly with Chandon, especially when paired with a spa package and grapefruit-cucumber-mint recipe. #sipdelicious –
– the cutest flats ever for less than $27 –
Hello from Dallas!  As some of you may have seen on social media, I've arrived in fabulous Texas for a blogger conference.  In years passed I was weary to use my vacation days to attend a blogger function (those vacay days are like gold you know), but this year I couldn't be more excited to be here, especially because I need to take up these trips back to the South whenever I can!
I have a lot of traveling going on this summer that is both exciting and slightly exhausting, but I'm ready to embrace it all and even better when my plus one gets to come along.
In real news: Tuesday I had a 24-hour stomach flu that was anything but glamourous.  I was tossing and turning, vomiting from 3:30AM on and I still had to pack to leave Dallas after work on Wednesday. Oy (I've been reading a lot of Andy Cohen, can you tell?)! Somehow I made it and time will tell if I forgot anything in my fatigue. Isn't that the worst? I sincerely hope none of you get sick!  Unless you get to lay in bed and watch blackish… then it might be worth it.
Here's to the weekend!!  What are y'all up to this weekend? Thanks so much for reading – and y'all snag those adorable flats for real! XO –