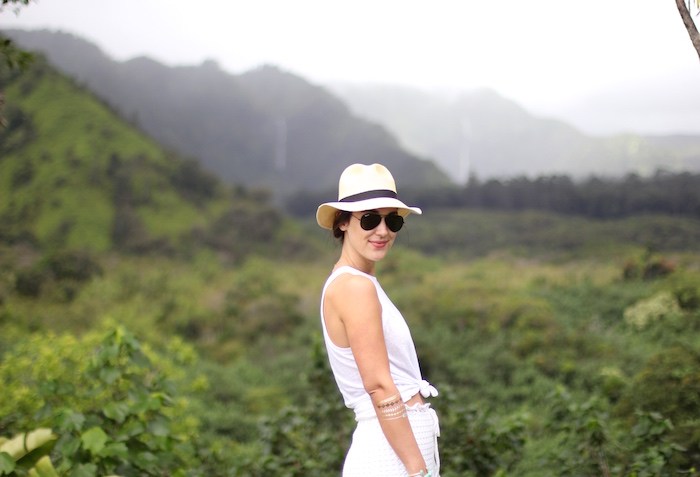 The Road to Hana was definitely one of the highlights of our recent trip to Hawaii.  I plan to do an entire travel post next week, but I felt this adventure deserved its own post!
We started by waking up at 3AM Hawaii time (6AM PST) to drive up to the top of Haleakala National Park to watch the sunrise from the top of a volcano. I've seen pretty amazing sunsets through the window of a plane, but never a sunrise over the clouds like this.  It was honestly the most spiritual moment of our trip. The beauty of God's creation continues to humble me in the most incredible way.
After a few cups of coffee – we drove down the volcano and began the 64.4 miles of the beautiful tropical rainforest of Hana.  Honestly, if we didn't have this app we wouldn't have experienced the day to it's fullest, so if you're thinking of doing this in the future, I highly recommend downloading the app and letting a narrator tell you all of the history of Hawaii.
Along our drive (in our Camaro convertible that was so much fun – a huge thank you to one of Christian's coworker's wives for recommending we get a convertible!) we saw a black sand beach, a Banyan tree, so many insanely delicious food tents and trucks (fish tacos, Kalua pork, Hawaiian shaved ice, coconut chips, banana bread, coconut pineapple bread… the list goes on) and some of the most beautiful beaches and waterfalls we've ever seen.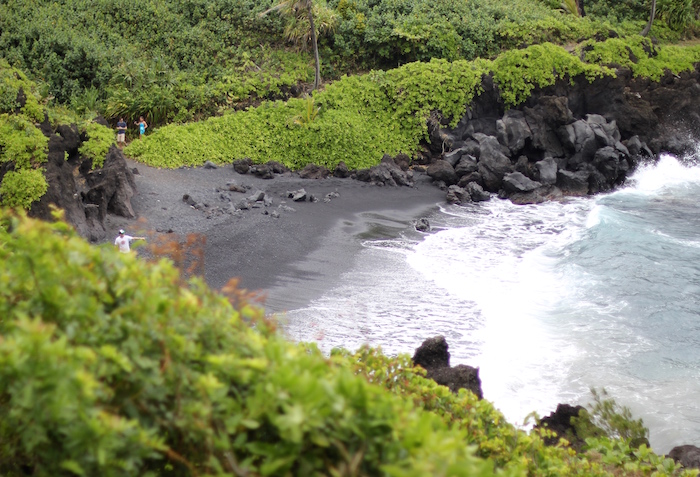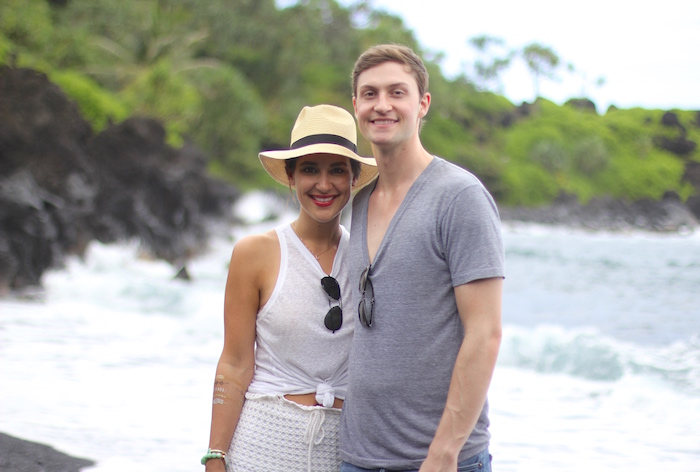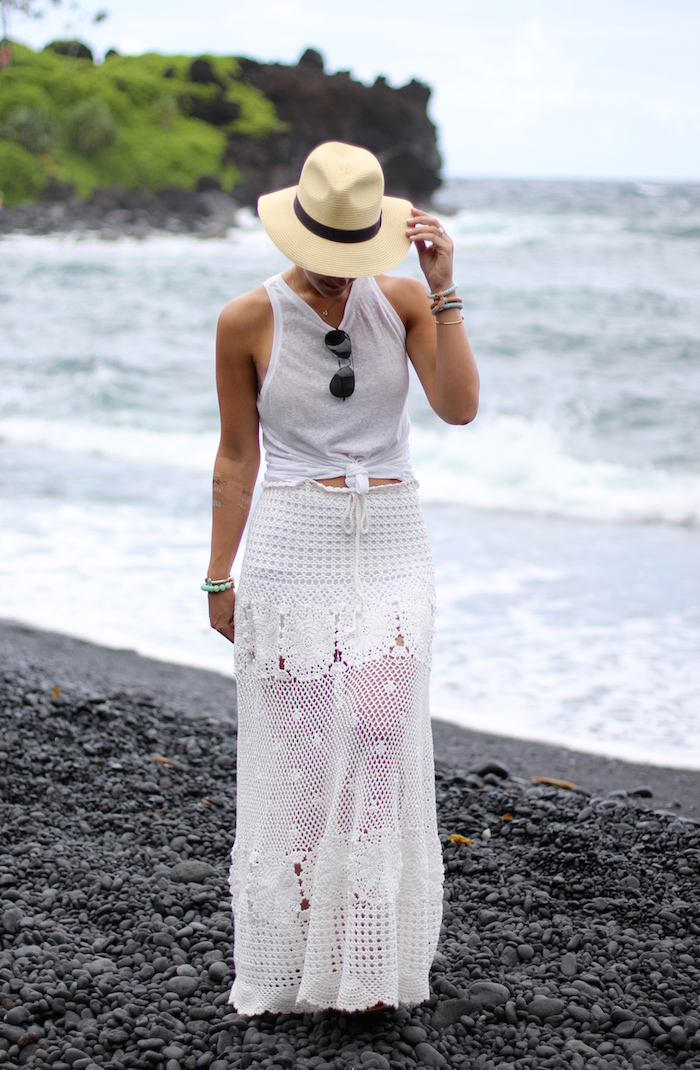 tank – old, similar here | skirt c/o | sandals | hat | sunnies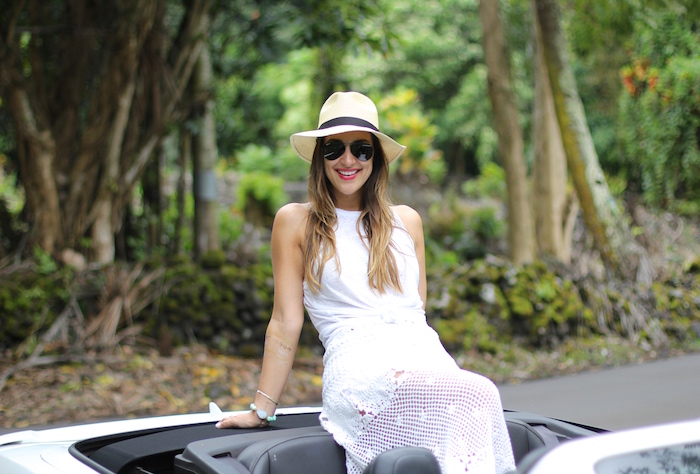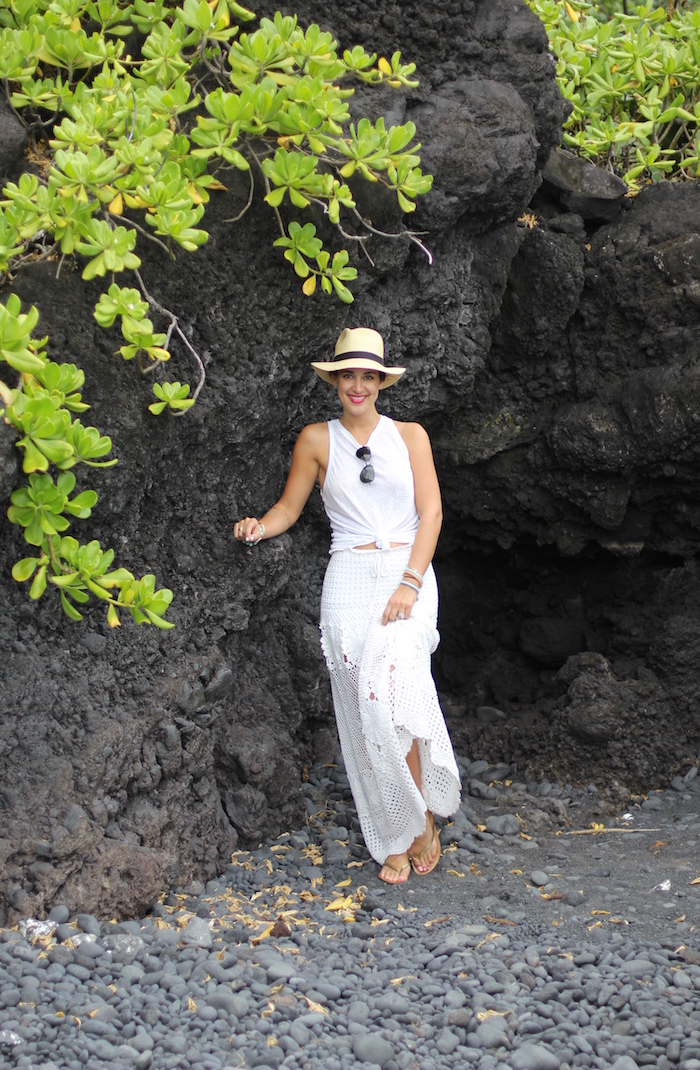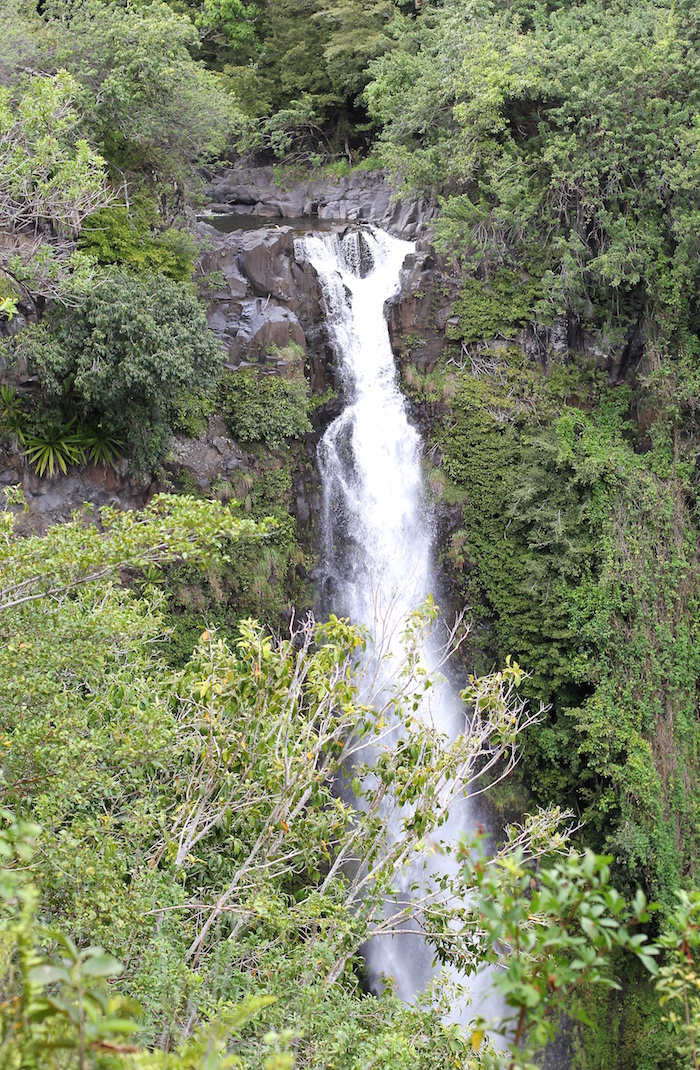 swimsuit – Target last year, similar here and here | coverup | hat | sandals | sunnies 
Have any of you driven the Road to Hana?  I'd love to hear your favorite parts of the experience.  Or if you have any questions about this journey – ask away!  A full review/recommendations post about Maui is to come, so stay tuned.
Thanks for reading and virtually traveling with me! I can't thank y'all enough for all of your incredible tips, seriously we used them! XO –