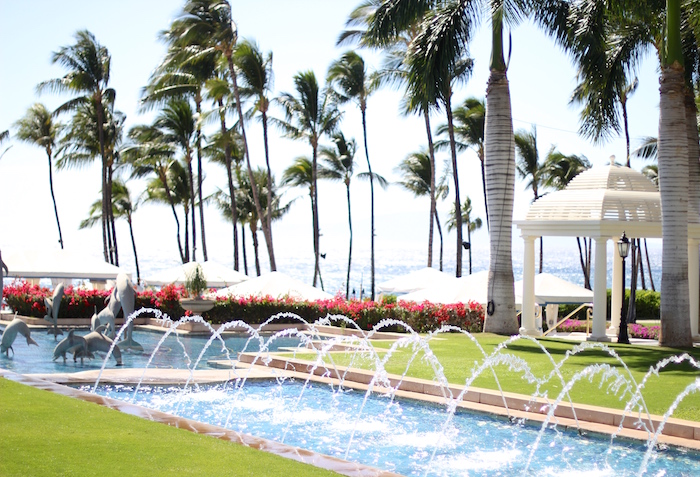 – exploring all the beautiful neighboring hotels in our area of Maui (this is the Grand Wailea where Just Go With It was filmed) –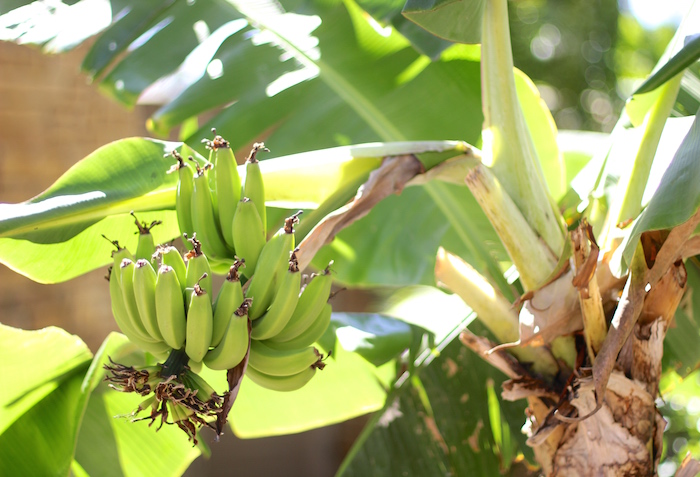 – pick a banana, any banana –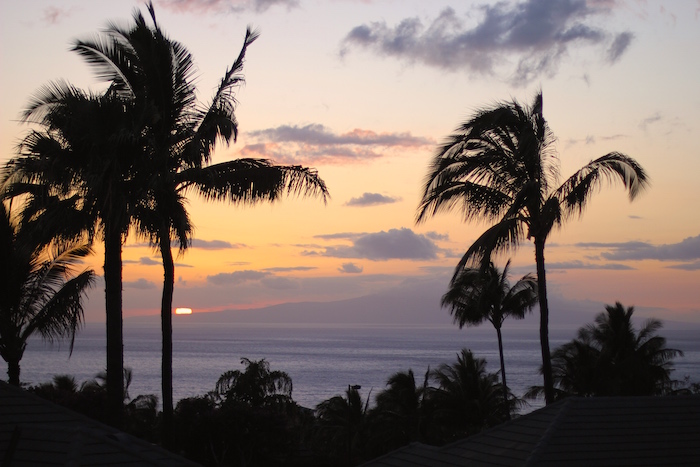 – sunsets from our balcony –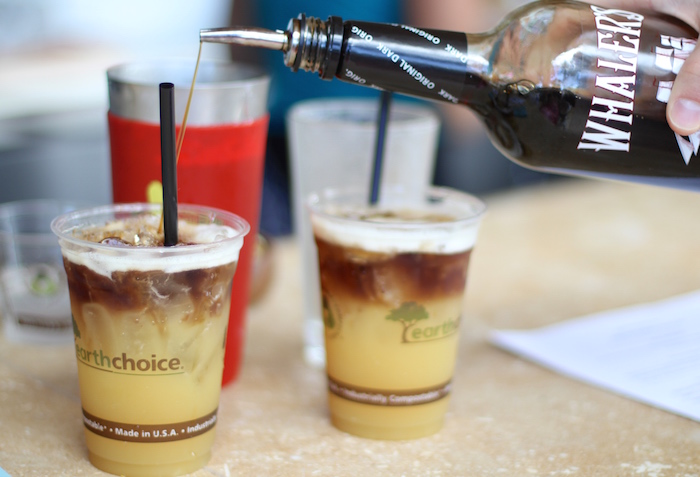 – taking a mixology class at the pool bar, hello Maiu Mai Tai! –
– windy afternoons on the beach with my roundie towel –
We've been living a second honeymoon this week in Maui, and I have to stop to thank ALL of you for your amazing suggestions on the blog and on social media.  I seriously read every single comment/recommendation to Christian and we have used so many of your personal recs!  I know just how lucky I am to have this little Internet family of incredible friends and supporters like y'all, and I don't take it for granted.  So thank you so much for helping make this trip so special for us. When I'm back in the swing of things at home, I plan to do a post with photos of what we did and our favorite things – so stay tuned!
It's been a lot of exploring and eating in Maui – no complaints there.  We're still on Pacific time, so we wake up really early to watch the sunrise from our balcony in big fluffy robes (the best).  We've tried to alternate between adventurous days of beach yoga, paddleboarding, driving to different beaches, surfing, shopping, driving to the top of a volcano for sunrise above the clouds with beach/pool lounging days of reading and dozing off in cabanas.
Just when I was starting to feel real fancy living the dream, something happened to bring me back to earth. After a long day of exploring the Road to Hana, we stopped in Paia to eat at the most amazing Fish Market (highly recommend). I'm in my beach coverup with a maxi skirt and I think I feel a piece of fish from my taco fall in my lap.  When I look down I realize, oh no, that was just me popping a button on my coverup.  Totally normal.  And then I finished my tacos.  I have no regrets.
I hope all of you have an amazing weekend and thank you so so much for all of your guidance along the way! XO –