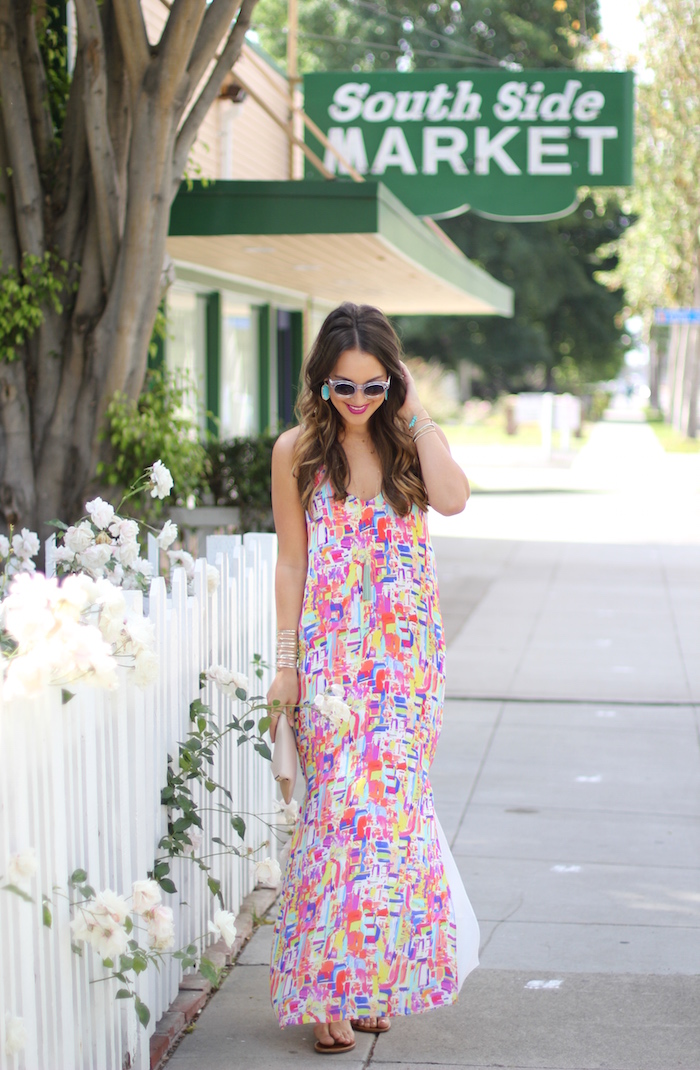 This dress just can't help but make you happy, right? My debit card is tie dye, and when I walked downstairs for Easter Sunday church, Christian looked at me and said, "you look like your debit card!" He is actually 100% correct.
I have this theory that your significant other likes you to look like you did when they met you.  For example, when Christian and I met, I wore bright colors and had long dark hair.  Fast-forward eight years and he still prefers me in bright colors with long dark hair.  I put a tiny amount of ombré in my hair and he was all, "what is happening!?"
I've shared with y'all before that C loves when I wear bright colors because it reminds him of college when we were dating and I was all about the bright colors and bajillions of bangles.  I am Southern, more is more and I'm fine with it.
dress c/o Tangerine NYC | sunnies c/o | clutch c/o | necklace c/o | silver cuff c/o | knot bracelet c/o | earrings | gold necklace c/o | silver bangle | turquoise bracelet c/o | sandals

Do y'all feel like your significant other prefers that you look like you did when you first met or is my theory totally off? I'd love to hear
Thanks so much for reading y'all – XO –