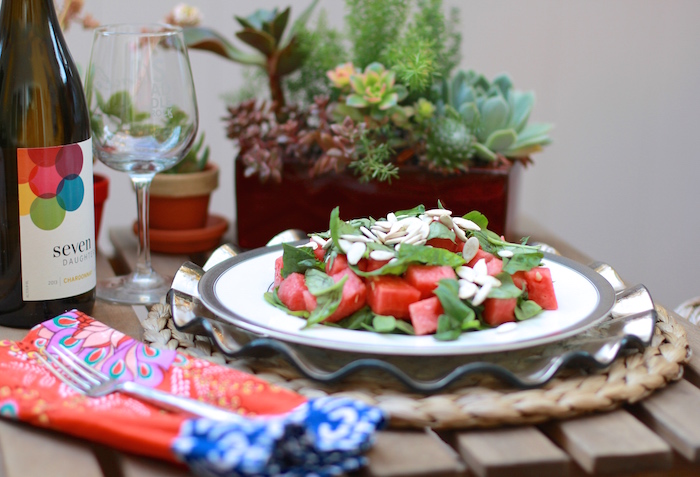 This is what I call a girl meal.  Christian was out of town recently for his vacation week while I was still working, so it meant it was full-on girl mode.  This usually means wine and cheese, but thanks to some help from April Norris of Optimal Vitality Wellness, I have a new stack of healthy, fresh summer recipes that I plan to take major advantage of!
April organizes seasonal wellness programs to revamp your energy, mind, digestion and overall health. Christian and I both enjoy eating healthy (not that I don't love Cheetos so much I could marry them – I will never deny the truth), and when I mentioned April's program to him he was definitely up for it.
I'm the kind of girl who can't stick to a juice cleanse… I usually cheat six hours in.  With April's program, if you slip it's ok.  There are so many recipes to choose from and you can be as intense as you choose.  Even better?  You have the documents and recipes to hold onto forever, so you can always jump back on the wagon later!
I love this watermelon salad recipe that she's allowed me to share with you guys. So delicious and summer fresh – even better when accompanied with a glass of Seven Daughters Wine (which is not on the program… so don't tell!).
Ingredients:
4 cups chopped watermelon
1 cup spinach
6 basil leaves, chopped
2 TB pumpkin seeds
1 lime, juiced
Directions:
Mix everything together other than the lime juice.  Add the lime juice last.  Optional: add a source of protein (chicken, fish).
Do you have a favorite summer salad? Don't keep it from me – do share!
Thanks so much for reading! XO –