– the most amaze package from the First Aid Beauty team –
– flowers from my guy –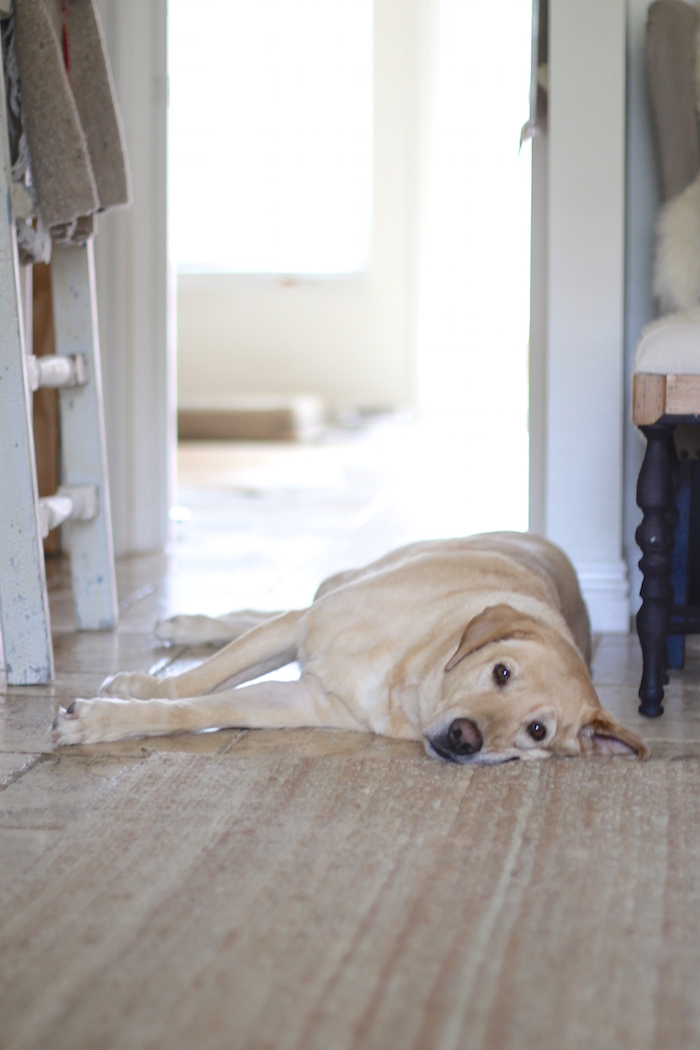 – this face begging for a walk or any source of entertainment –
– my new love of Marula Oil –
– snagging this ottoman for $25 and creating a makeshift sectional for lazy lounging –
I'm not going to lie, my holiday weekend started after lunch on Wednesday and it's been real nice.  It's amazing what adding an extra day or two to your weekend can do.  Christian has of course been working, but I've used the time to dig deep into some house to-do's (like getting our guest bedroom ready to reveal – have you seen the snapchat snippets, @CBLied?) and do some blog work, and I'm feeling refreshed and mega grateful for the extra time!
This week I've been toying with a lot of new beauty products, and First Aid Beauty and Marula Oil are two brands that are rocking my world.  You know that smell when you enter a spa that makes you close your eyes and take a big inhale?  Marula Oil has bottled it in their face lotion.  Can't stop, won't stop – I adore the scent and the satin feeling after applying.  I'm an addict!
This sleeping cream is another incredible new discovery that is so great for the dry months here in California.  I love pairing it with this eye treatment to get some maximum beauty sleep.
Other than that, I plan to drink some champagne and spend some time at the pool before I'm out of town every weekend in July. What are your holiday plans?
And last but of course not least, a big thank you to all of those who have served this country for our freedom, including both mine and Christian's grandfathers. It's so important to remember what our flag truly stands for.
Love to y'all, have a fun and safe weekend and thank you for reading! XO –