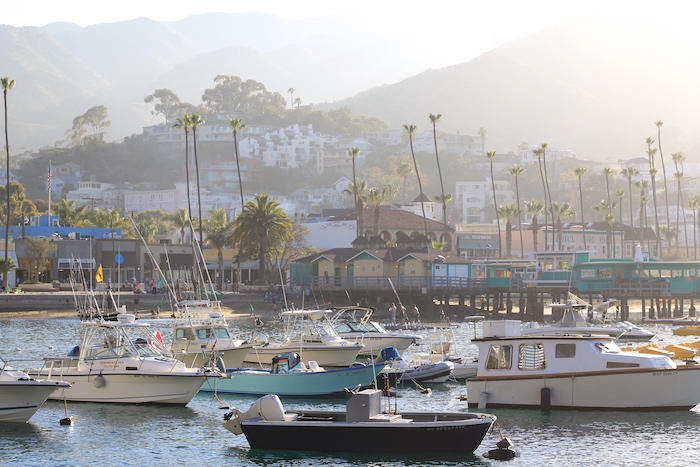 When Christian and I first moved to California, we made a short bucket list of places we wanted to visit (also mentioned here).  Catalina Island was on the list, so it was just a matter of time before we hopped on the ferry to visit this ridiculously adorable town.
With Christian's job, we don't have the ability to plan that far in ahead, as his hospital schedule is constantly changing.  So we had a few weeks notice to plan our Catalina trip, and it meant most of the hotels in town where we would have like to stay were booked.  Thanks to TripAdvisor, Christian found out about these little condo rentals in Hamilton Cove, and it must have been meant to be because now that I've visited, I wouldn't want to stay anywhere else! Scroll on down to see what we did in Catalina and my recommendations for anyone planning the trip.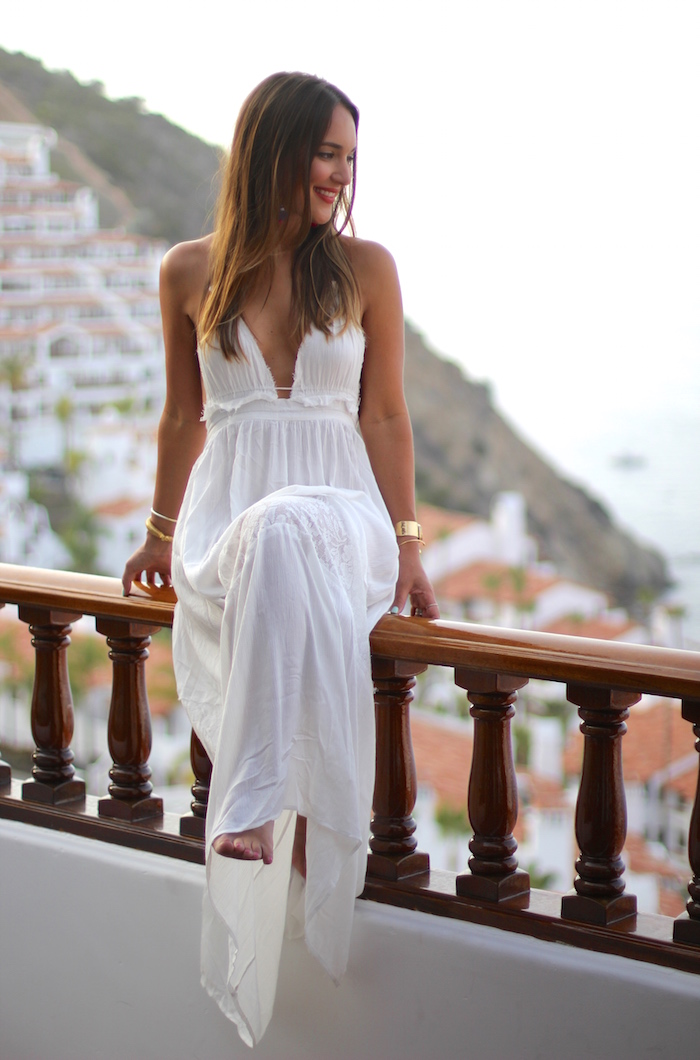 – dress c/o (it runs true to size for me) –
After reading some reviews and talking to some of my coworkers, I made a short note in my phone for places to visit while we were there.  Our condo rental came with a golf cart, but if your accommodations don't include one, I would recommend renting one.  There are no cars on the island and very few cabs – plus let's be honest – driving around a golf cart everywhere is pretty fun! Here are some of the things we did that I'd recommend: 
Dinner at Bluewater Grill – a view of the boats and yachts and delish seafood can't be beat!
A visit or peek inside El Galleon for karaoke – because it's hilarious.
Lunch and a Buffalo Milk at Descanso Beach Club – according to reader comments they have the best Buffalo Milk cocktail on the island!

Sushi and wine/beer tastings at CC Gallagher – my favorite meal during our visit (and we would stop by periodically for their delicious coffee!). 

A tour of the Catalina Casino – absolutely gorgeous!
Other places we didn't visit but that I heard were fabulous – 
Zip Line Eco Tour – I've zip-lined in Mexico and Christian has zip-lined in Belizé, so he wasn't up for it – but I think the next time we visit I will force him.
Ghost Tours of Catalina – because I love this kind of stuff. 
An ice cream cone from Big Olaf's – the smell is intoxicating!

Renting a pedal boat.
And that's about it!  The island and town are very small, so the best part of all is relaxing and slowing down to that island pace.  Have you visited Catalina? If you have any spots you think I missed I'd love to hear!
Thanks so much for reading – XO –