– coffee by the pool –
– my Cabo souvenir because obviously I can never say no to a cute tote –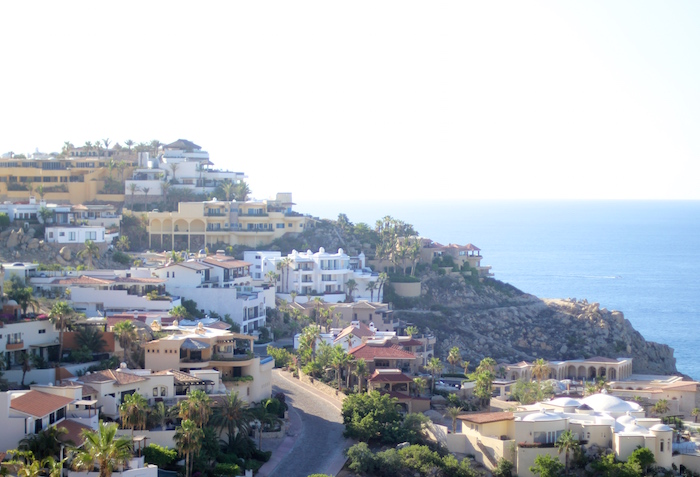 – the view from my bedroom for a week –
– cocktail tasting at the Bahia Hotel –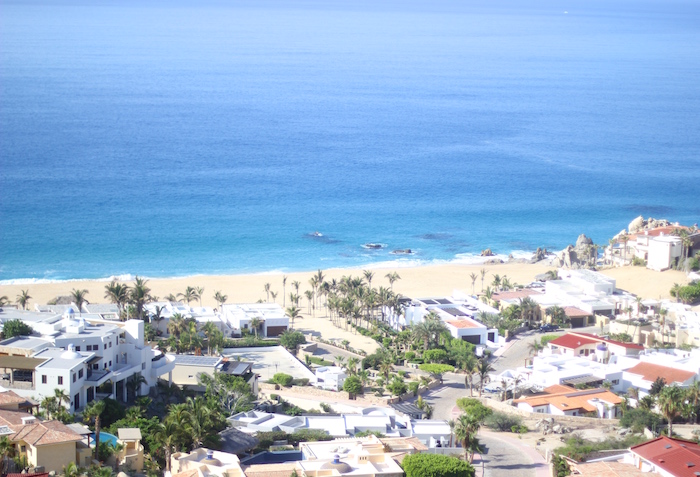 – the most beautiful water that I loved being able to get in (the Pacific Ocean is so cold!) –
Oh my goodness I don't even know where to start! I recently stayed in a beautiful private home in Pedregal owned by the fabulous team behind ShopbellaC with my blogger girlfriends Haute off the Rack, A Pinch of Lovely, My Style Diaries and Taylor Cole.  We at the best time playing in town and lounging at the pool, and there will be a full trip recap on the blog on Monday!
I wanted to share some snippets from the week that were some of my favorite parts of the trip.  If you were following along on Snapchat (CBLied), you saw that the views were breathtaking.  Can you imagine cooking dinner every night with a full view of the ocean in Cabo? I mean… a dream.
I am happy to be back in California with Christian and our three and four-legged children, but I think know that I will be dreaming of these views for quite a while.
Have any of you been to Cabo recently? I'd love to hear what you thought! It was my first time visiting that particular area of Mexico and I loved all of the markets and restaurants. We sat at a bar that was surrounded by swings for hours – a swing bar! I mean… GENIUS. Thanks so much for reading you guys! XO –